This Incredible Murphy Bed Turns Into a Desk or Dining Table When Folded Up
By Ryan on 11/03/2020 9:07 AM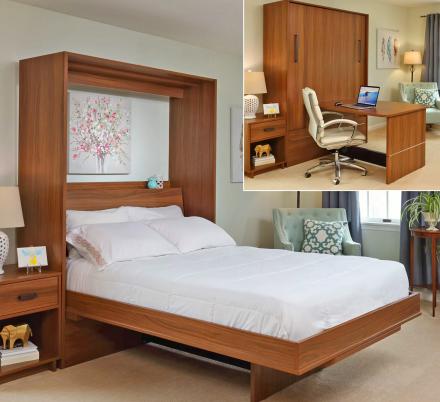 There's nothing we love more than a good space-saving piece of furniture! If you live in a tiny home, small home, or just a little apartment, chances are you're looking to save as much room as possible, or even purchase multi-purpose pieces of furniture that do more than serve just one purpose. Well, we may have found your next bed set for a guest bedroom or even your master bedroom depending on your needs. It's this incredible murphy bed that doubles as an office desk when not in use. It's called the InovaHome Tess Murphy Bed, and the desk even doubles as a dining table depending on your needs.
When in bed mode the desk/dining table rests right underneath the bed and folds down and doubles as the base of the bed to hold it level, then when you fold the bed up and put it away, the dining table/desk unfolds and instantly becomes a table that you can use to eat on, work on, or whatever else you may need to use it for. It's the perfect solution for a smaller home that gets used as both a guest bedroom and and office for someone working from home.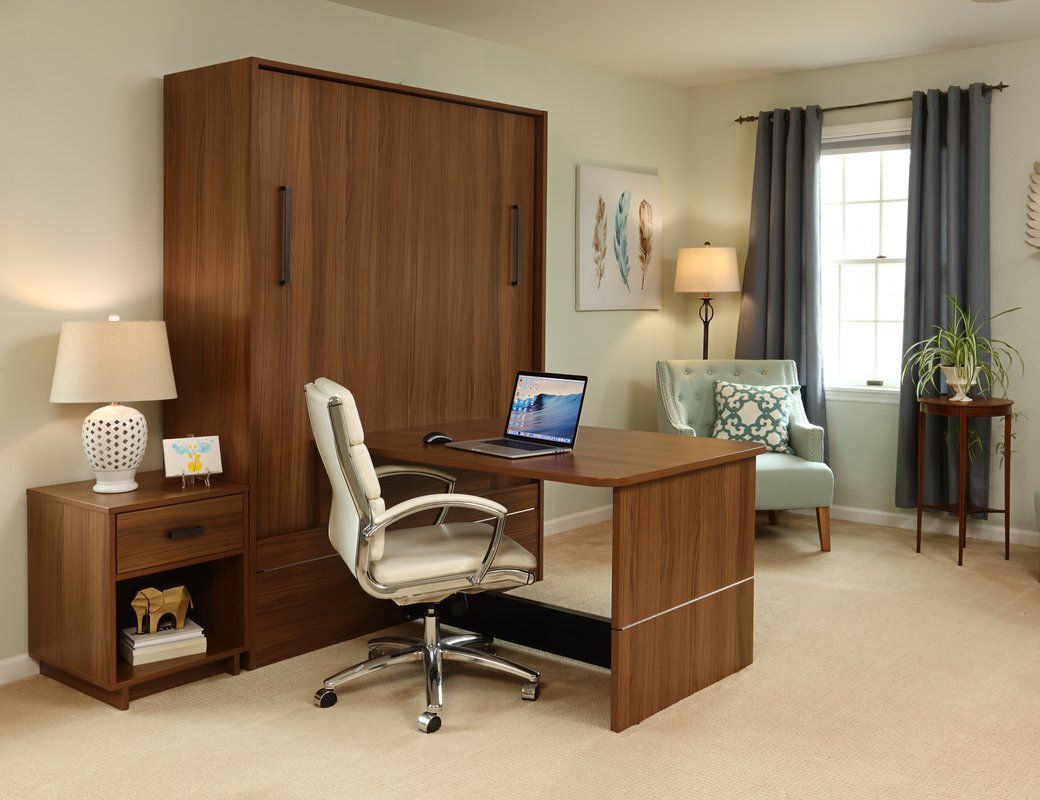 The murphy bed that doubles as an office desk or dining table comes in three different color options, including hot cinnamon, winter cherry, and white. The unique murphy bed desk is made from manufactured wood, along with a wood and steel frame, it can support up to 700 lbs, it does not come with a mattress (but does recommend an 11 inch thick mattress), and you will need to assemble it upon delivery.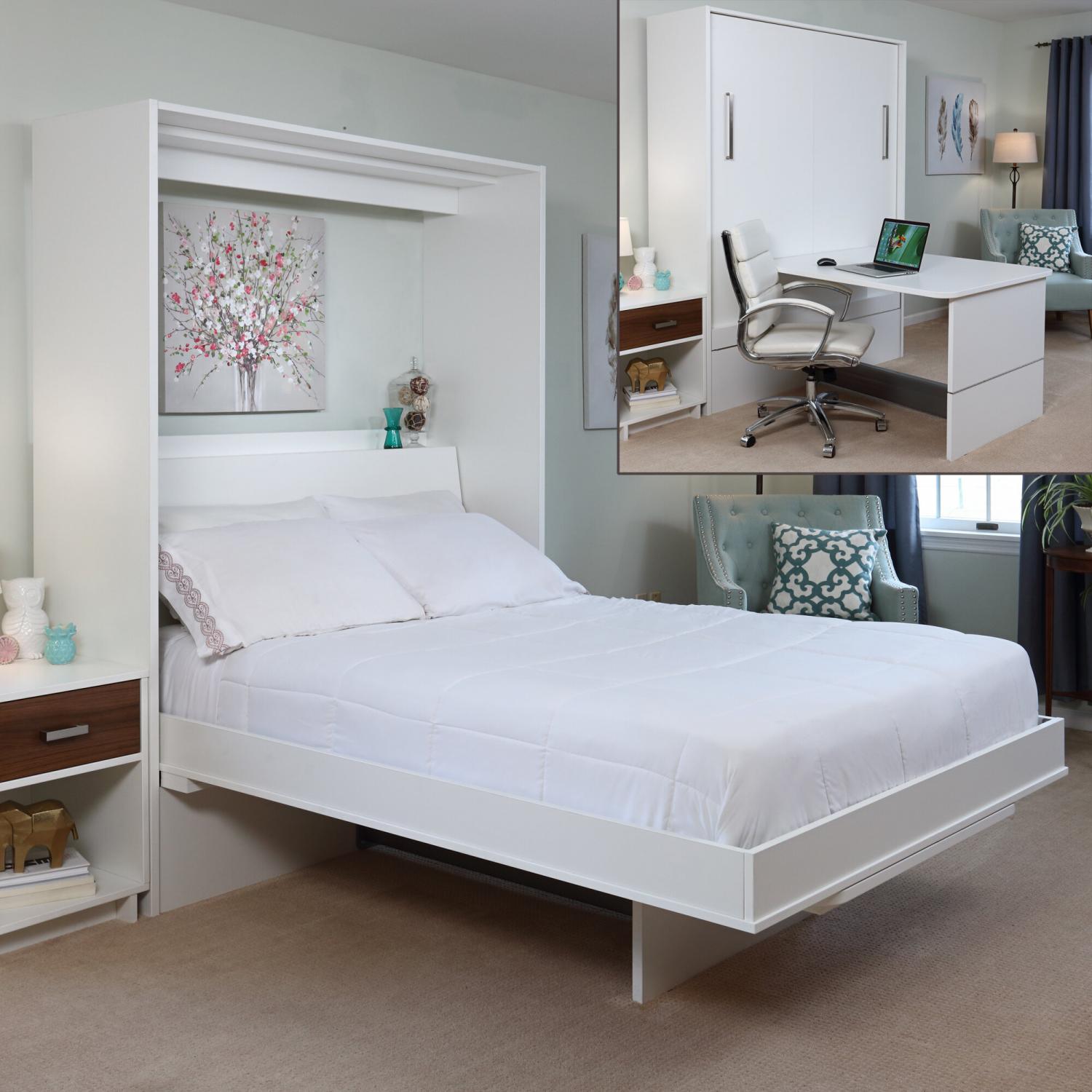 The Murphy Bed instantly transforms from a desk to a bed so even the most compact room can be both a comfortable workspace during the day and a peaceful, uncluttered bedroom at night.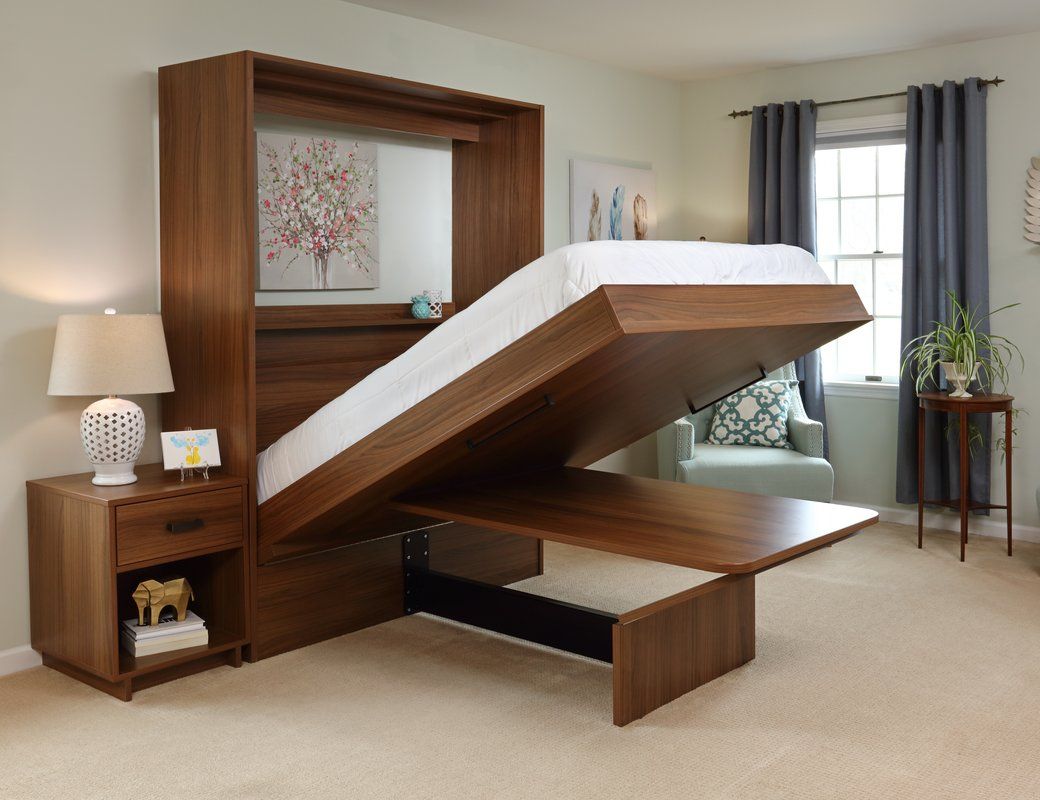 Beloved by countless guests in major hotels and resorts, and used daily in multi-family and student housing developments, this Murphy Bed is finally available as the ideal work-from-home solution.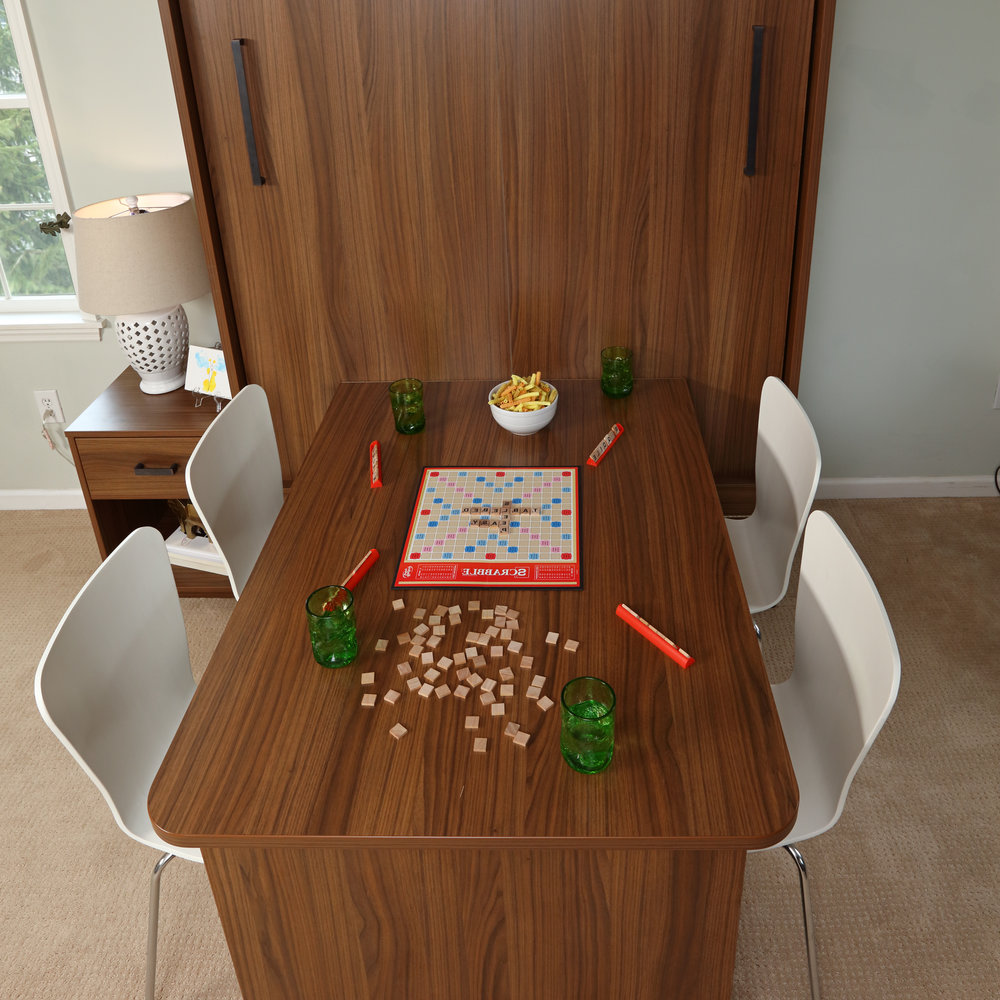 When in table mode, it can seat up to 4 people for games or meals, or work as a desk for working at home.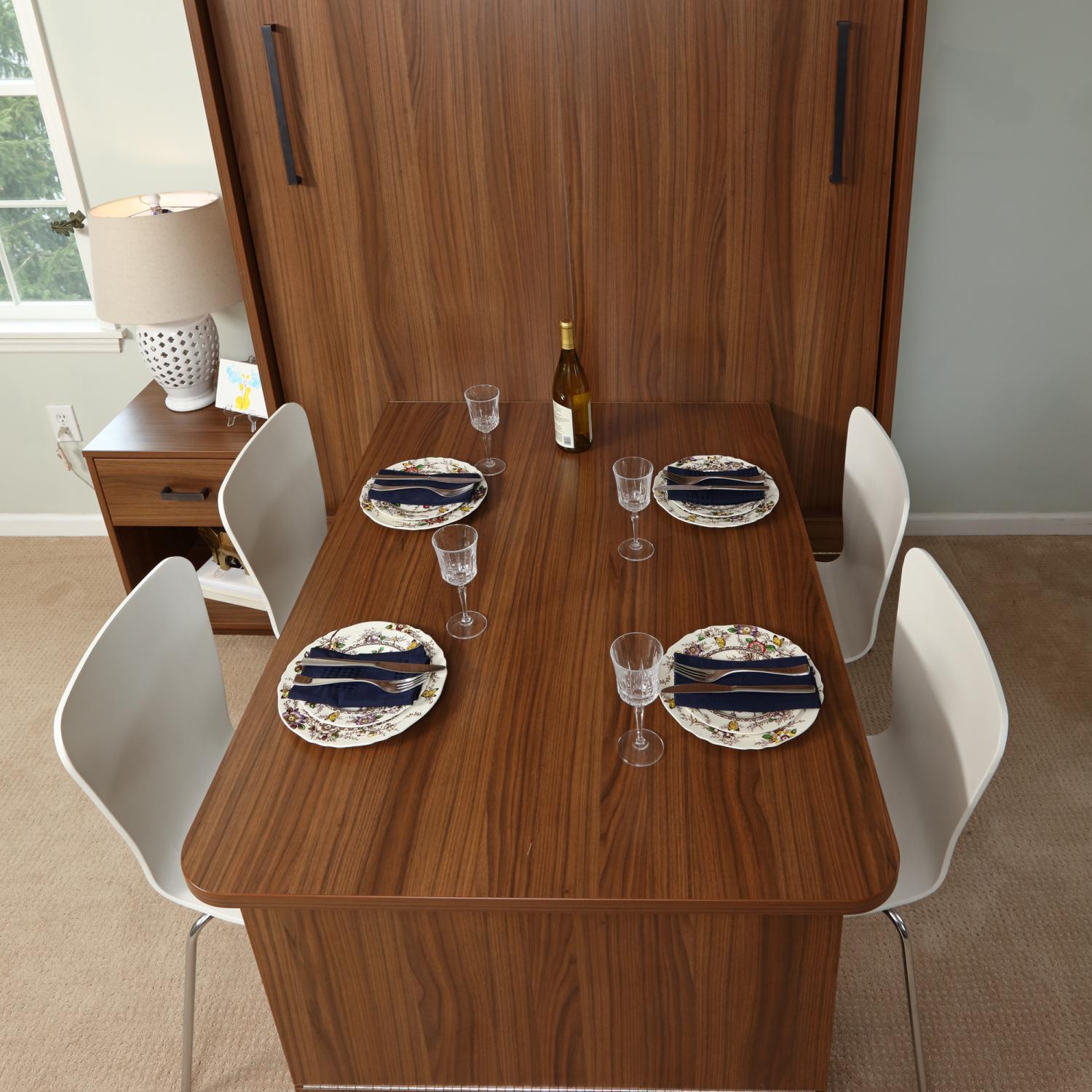 The bed/desk is totally free-standing, so there's no need to attach the bed cabinet to the wall or the floor.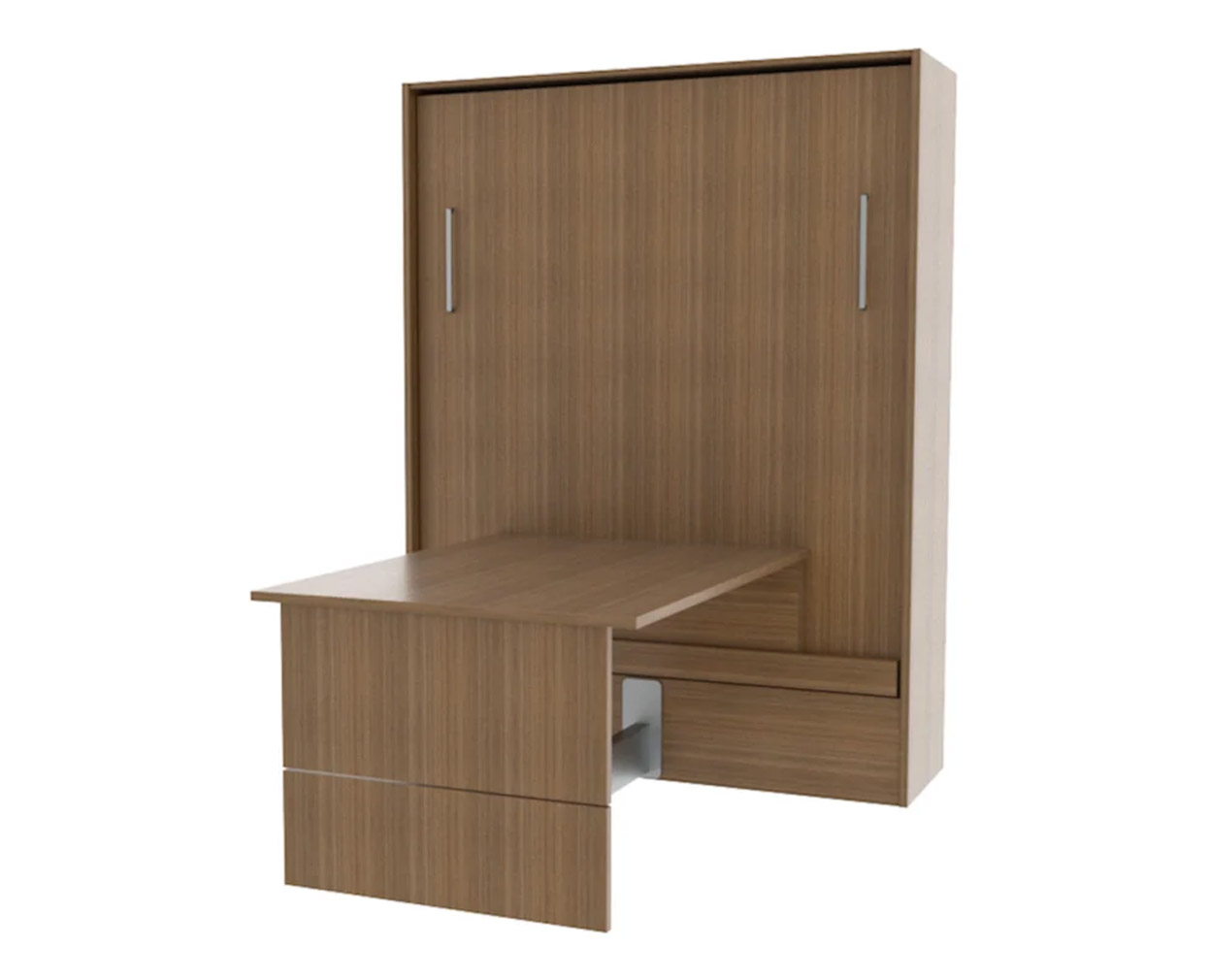 There's even a shelf located above the headboard for quick access to items at night. Items can be stored on a shelf and do not need to be removed before closing the bed.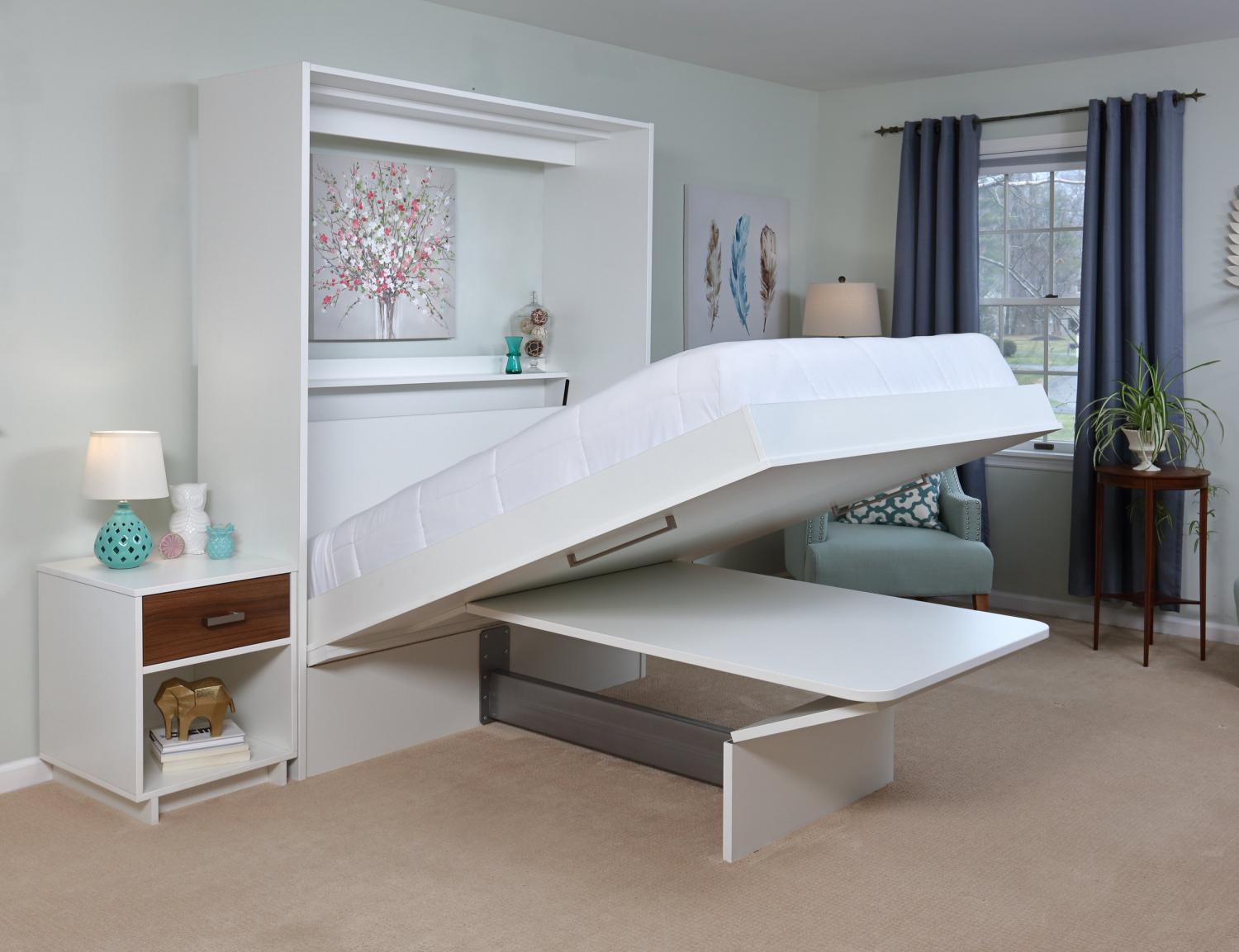 There's actually a bunch of different murphy bed desk designs that are offered on Wayfair with a few different ways that they incorporate a desk or table into the design of the bed. Check out a few of our favorite designs below with a link to buy each one below the image.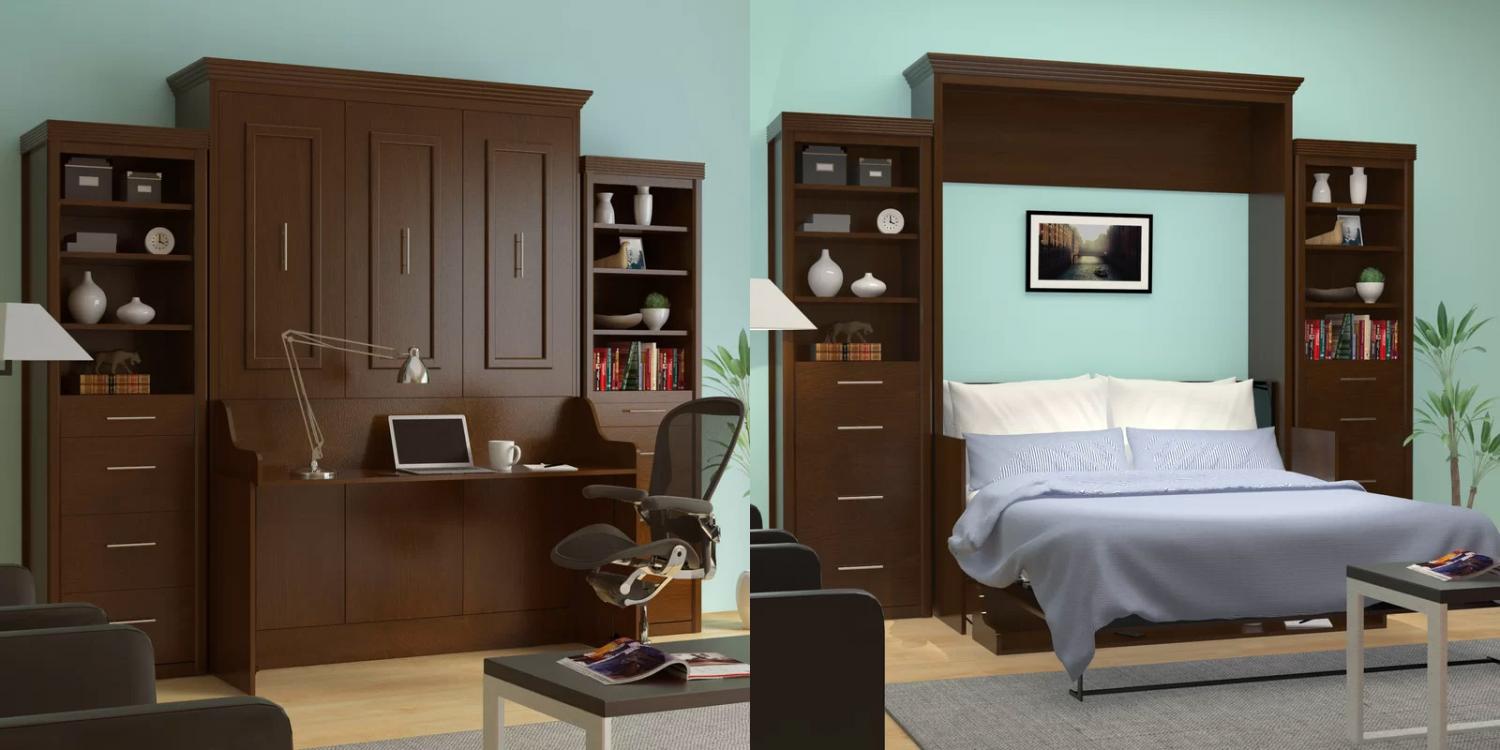 GET THIS ONE HERE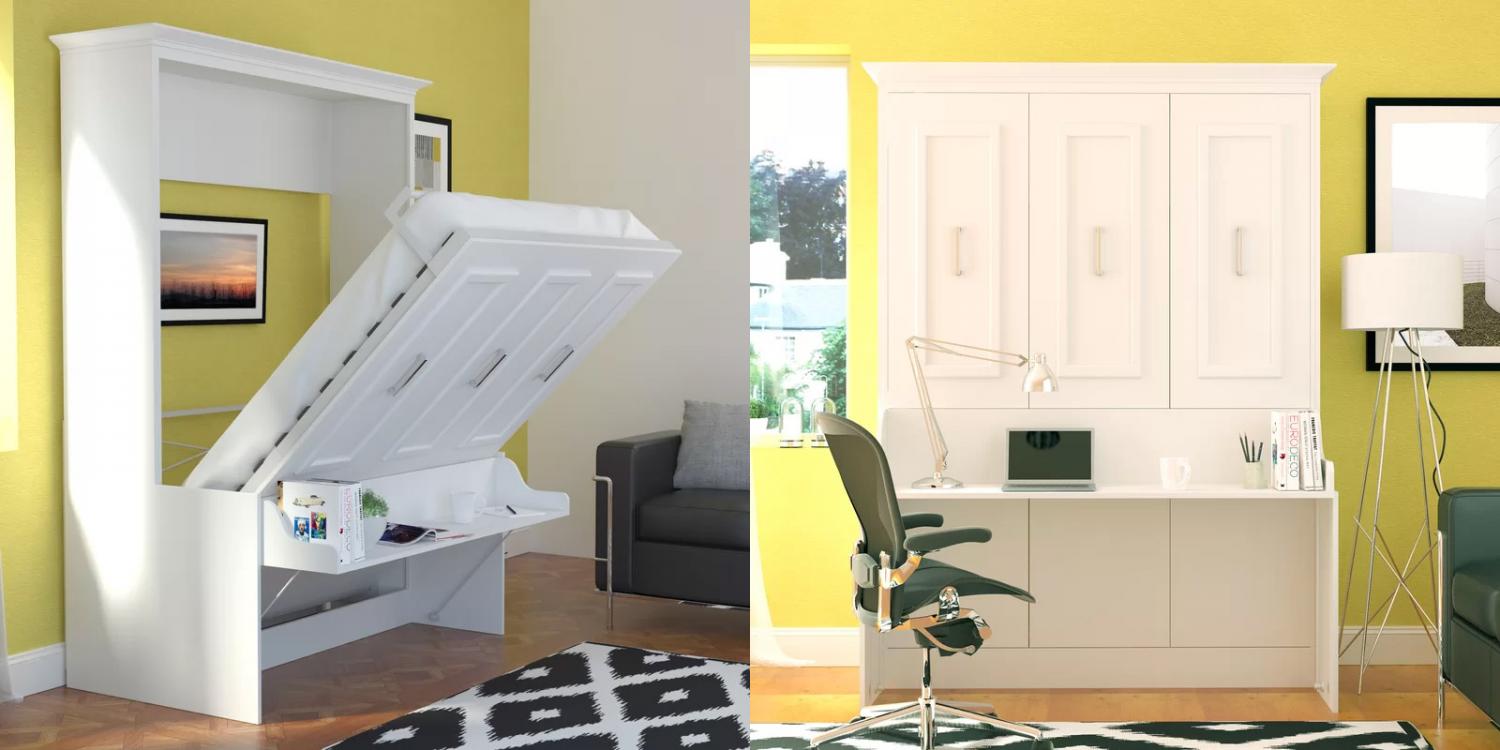 GET THIS ONE HERE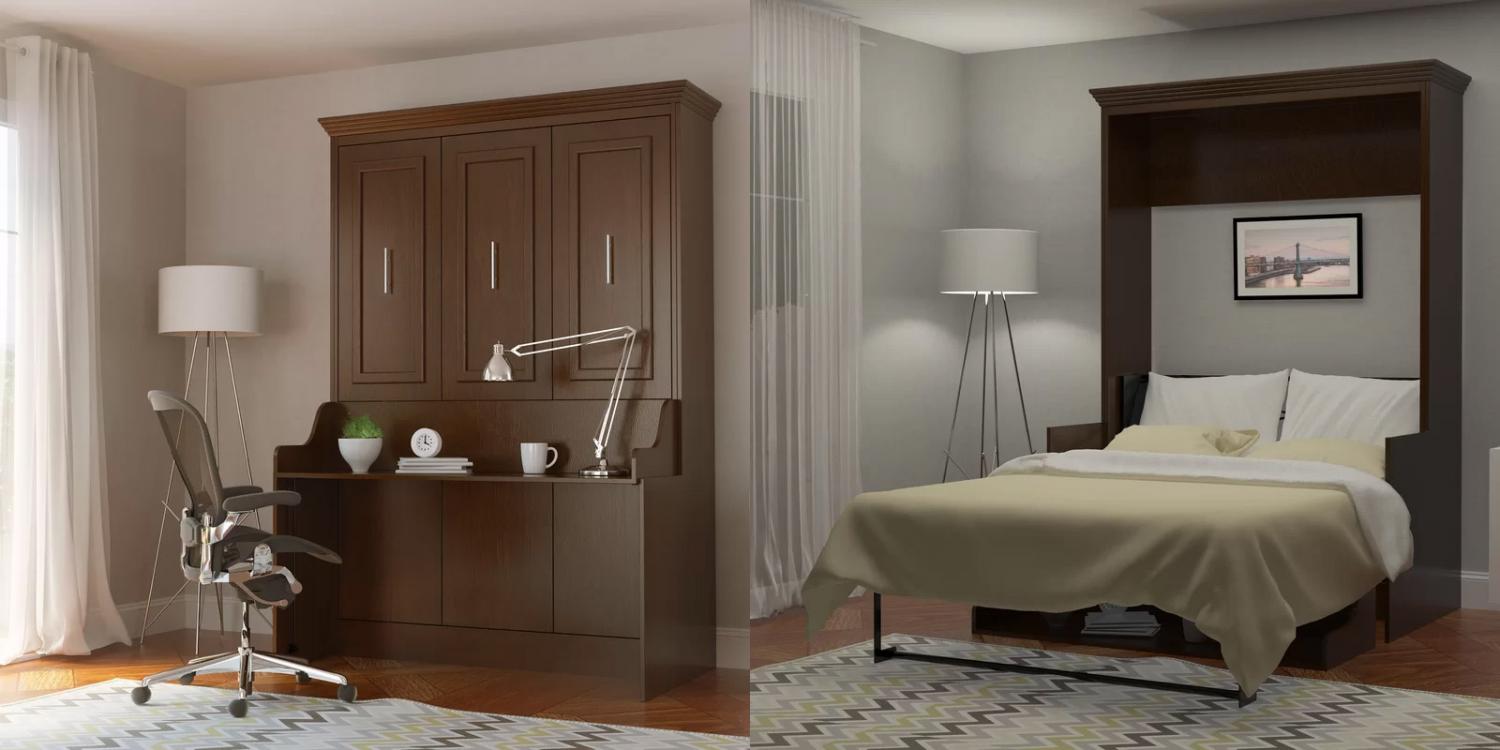 GET THIS ONE HERE
Check out the murphy bed that turns into a desk or dining table in action via the video below.

Subscribe To Our YouTube Channel