Compact Folding Boat Allows You To Bring A Boat With You Anywhere
By Ryan on 05/08/2019 1:46 PM (Updated: 07/08/2019 11:45 AM)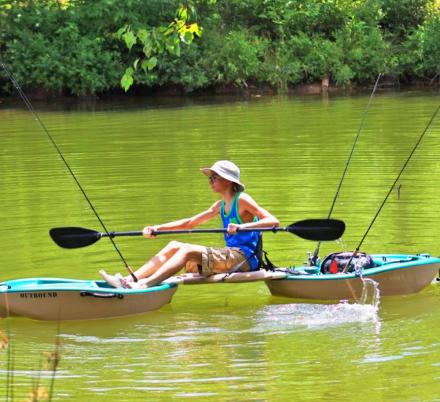 Have you ever been driving along and you suddenly get the urge to go boating or kayaking? Or are you someone who likes water sports but you feel you don't have the space to store a boat of your own? With the Outbound GT anyone can own a boat, and you can, like a boy scout, always be prepared when a hankering for boating arises. When in use, this boat is 134 x 34 x 22 inches, but when you pack it away it folds down to be a mere 60 x 34 x 22 inches. You no longer need a tie-down or a roof rack to haul a boat around. With the Outbound, you get convenience both in and out of the water!
Weighing only 70 pounds, you can easily transport this boat from car to water and back again. And unlike hauling a standard kayak, it won't break your back - you can simply grab hold of the towing handle and wheel this little walnut-shaped package behind you. And thanks to it's tiny storage size, this boat will fit in the trunk of most cars.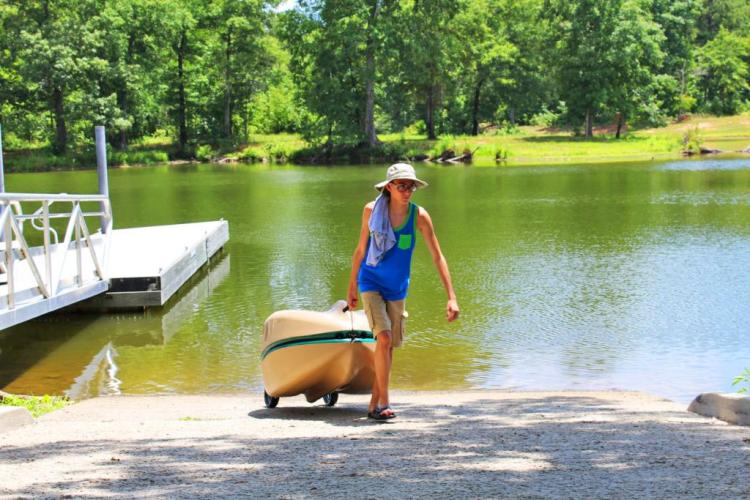 The Outbound is made of molded high molecular weight polyethylene and uses twin sheet thermoforming technology. The frame of 1.5 inch, powder coated aluminum tubing gives the boat both its strength and light-weight portability.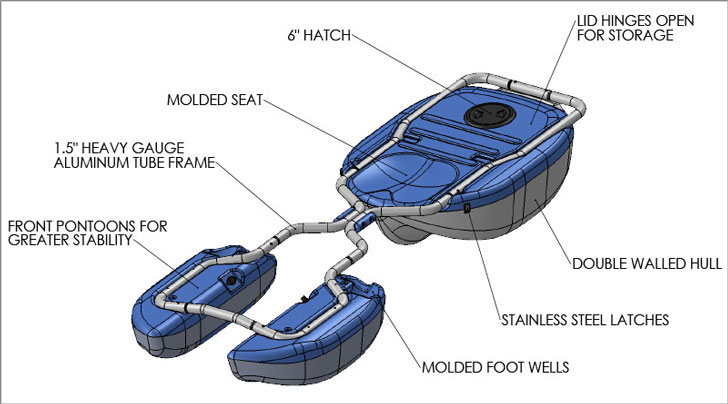 How Do I Open And Use The Boat?
No tools are required for assembly (or stowing) and the process takes mere seconds! The boat comes with three flush-mounted fishing rod holders so you can sit back and relax as your bobber does all the work. Also included are molded seats and molded foot wells to ensure as comfy a ride as possible. If your tush likes a little cush, the boat also comes with four pad eyes so you can attach after-market kayak seats.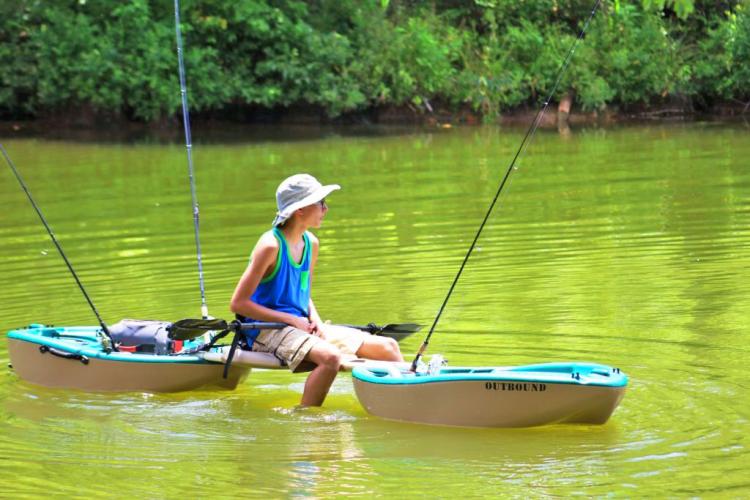 It comes with paddle clips for use with kayak paddles, but thanks to the open design, you can also use your feet to help steer you along. There are two 6 inch hatches that allow you to store snacks, beverages, sunscreen, or whatever else you might need for your day on the water.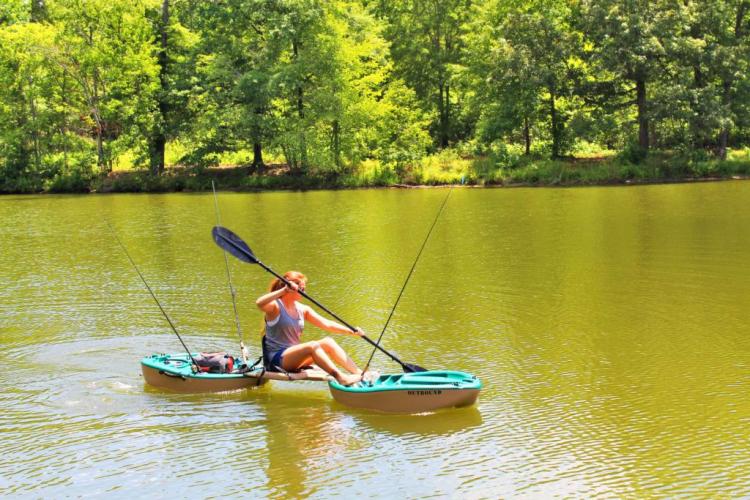 Check out the folding portable boat in action via the video below.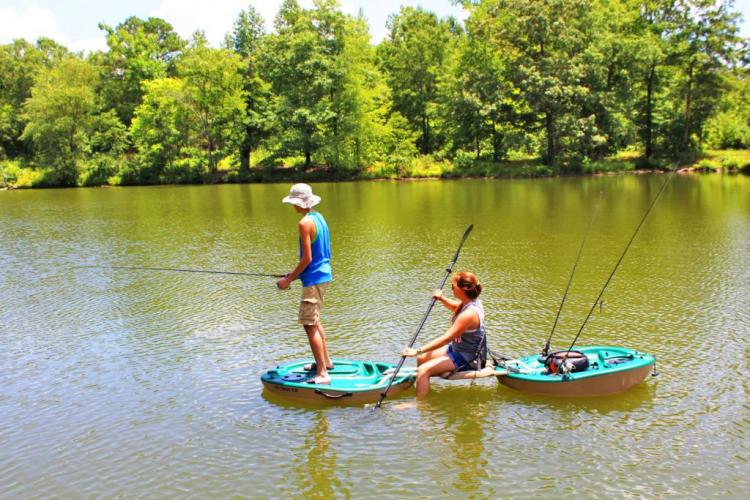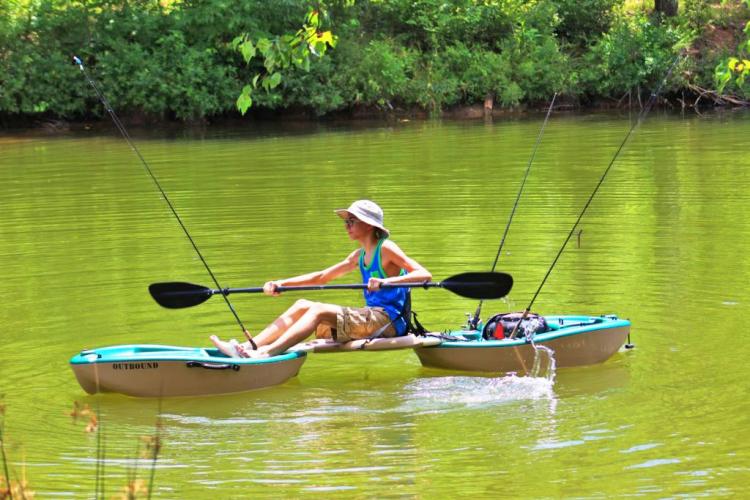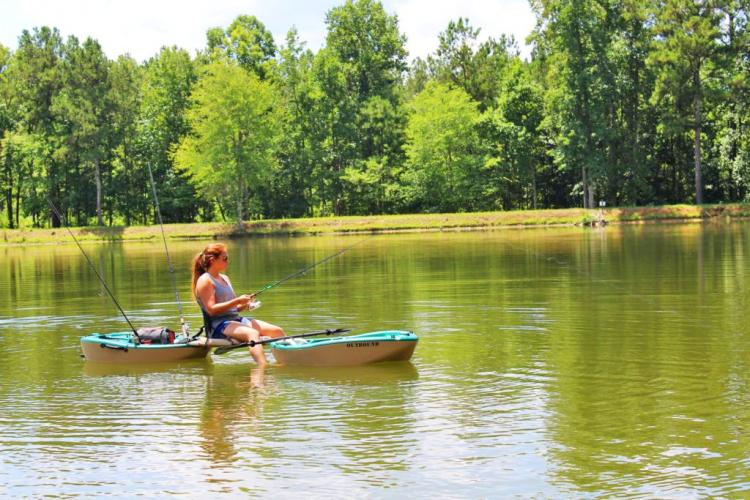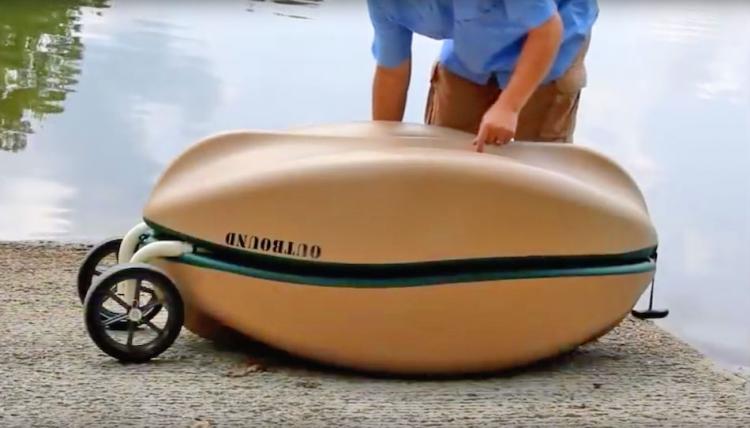 Subscribe To Our YouTube Channel