Float-A-Poo Dog Waste Disposal System Uses Helium To Float Dog Poo Away Forever
By Ryan on 03/03/2022 11:17 AM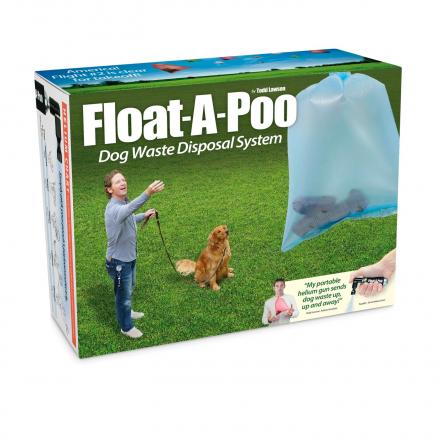 If there's one big problem that dog owners have, it's picking up and getting rid of their dog's poop! What are you supposed to do with it? Bend down, pick it up, stuff it into your pocket until you reach a garbage can. Perhaps... Until now! If you haven't seen the hide-a-poo that lets you hide your dogs poo under a face rock, never to be seen again, there may be something new and better now on the market, and it's called the Float-A-Poo.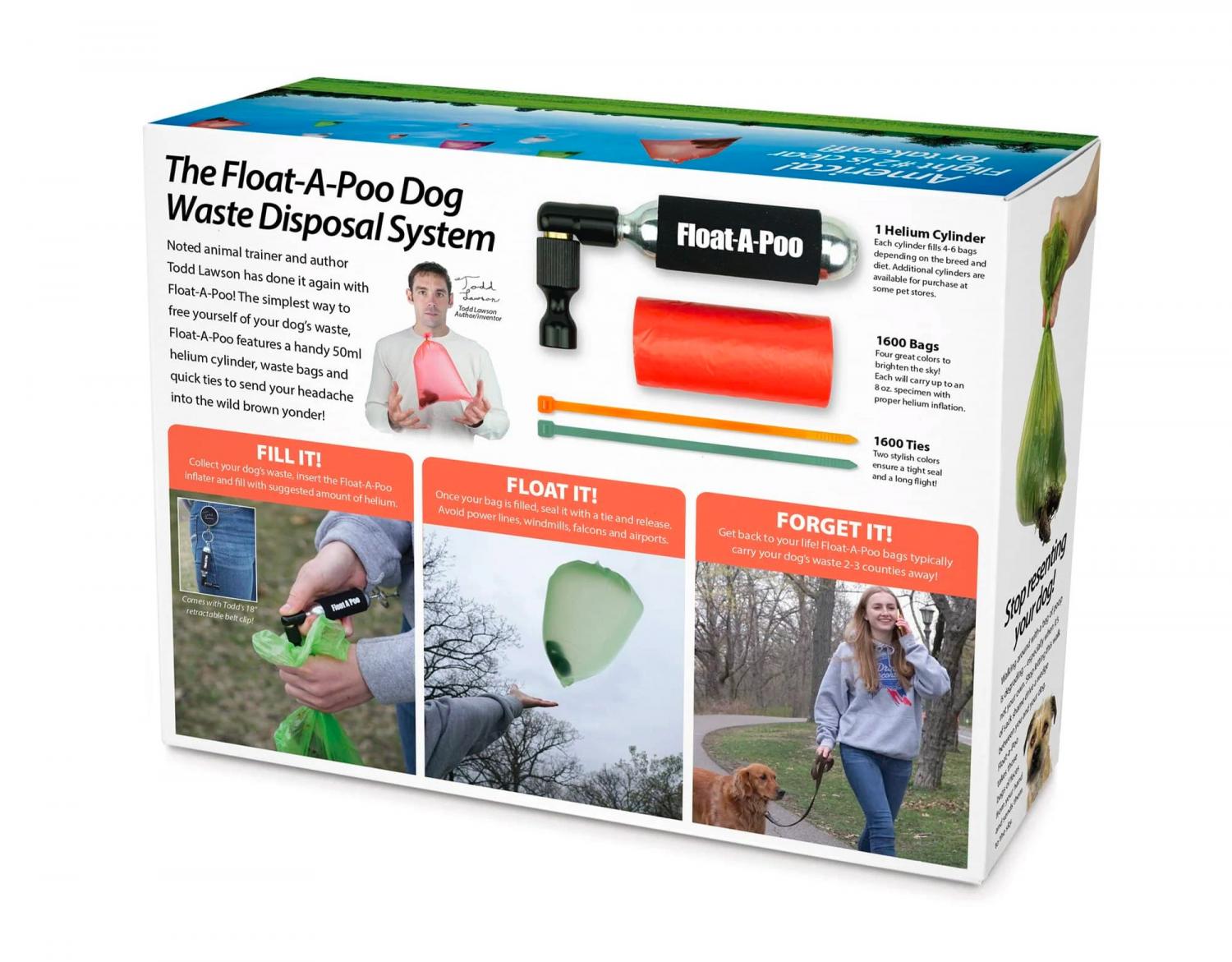 The float a poo, is a unique dog waste disposal system that uses a dog poop bag and a helium canister that allows you to float your dog poop into the sky, never to be seen again.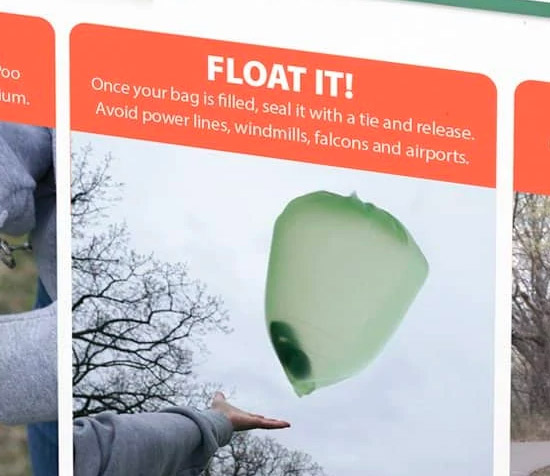 You can watch your dog's poo go up and up into the ether in a beautiful, enchanting, and satisfying experience for both you and your dog to experience every few hours. If you couldn't guess by now... yes the Float-A-Poo is indeed a prank gift box. It allows you to stick your real gift for someone inside the box and watch the reaction as the initially open the gift from its wrapping paper. We've posted tons of prank gift boxes in the past, and they just keep getting better and funnier.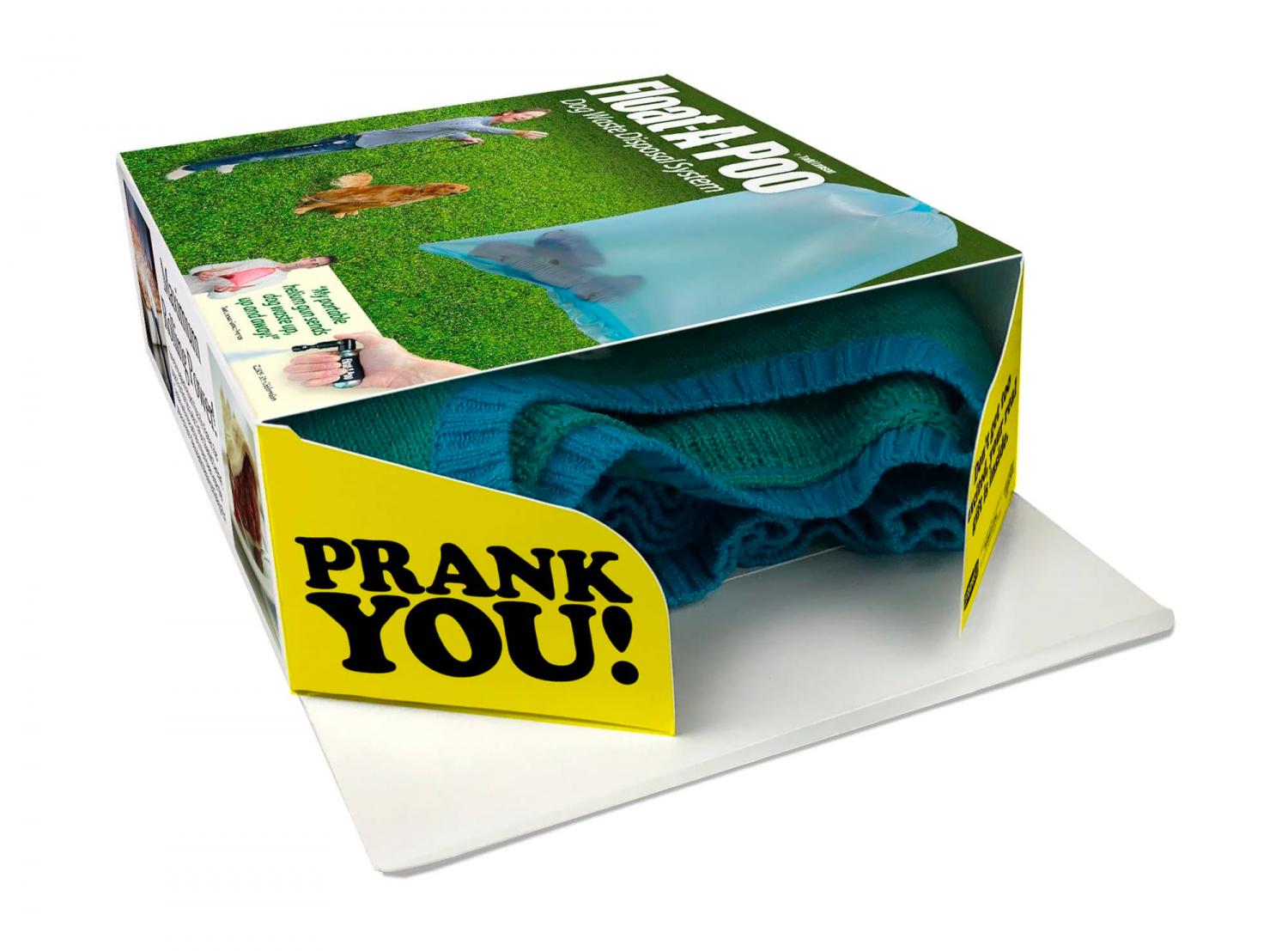 The Float-a-Poo helium canister attaches right to your belt or keys using the handy key-chain attachment. Then once your dog lays a stinker, just bag it up, insert the inflator and start pumping it up with helium to the recommended amount. Once the bag is filled, just tie it up, and let it float away into the sky.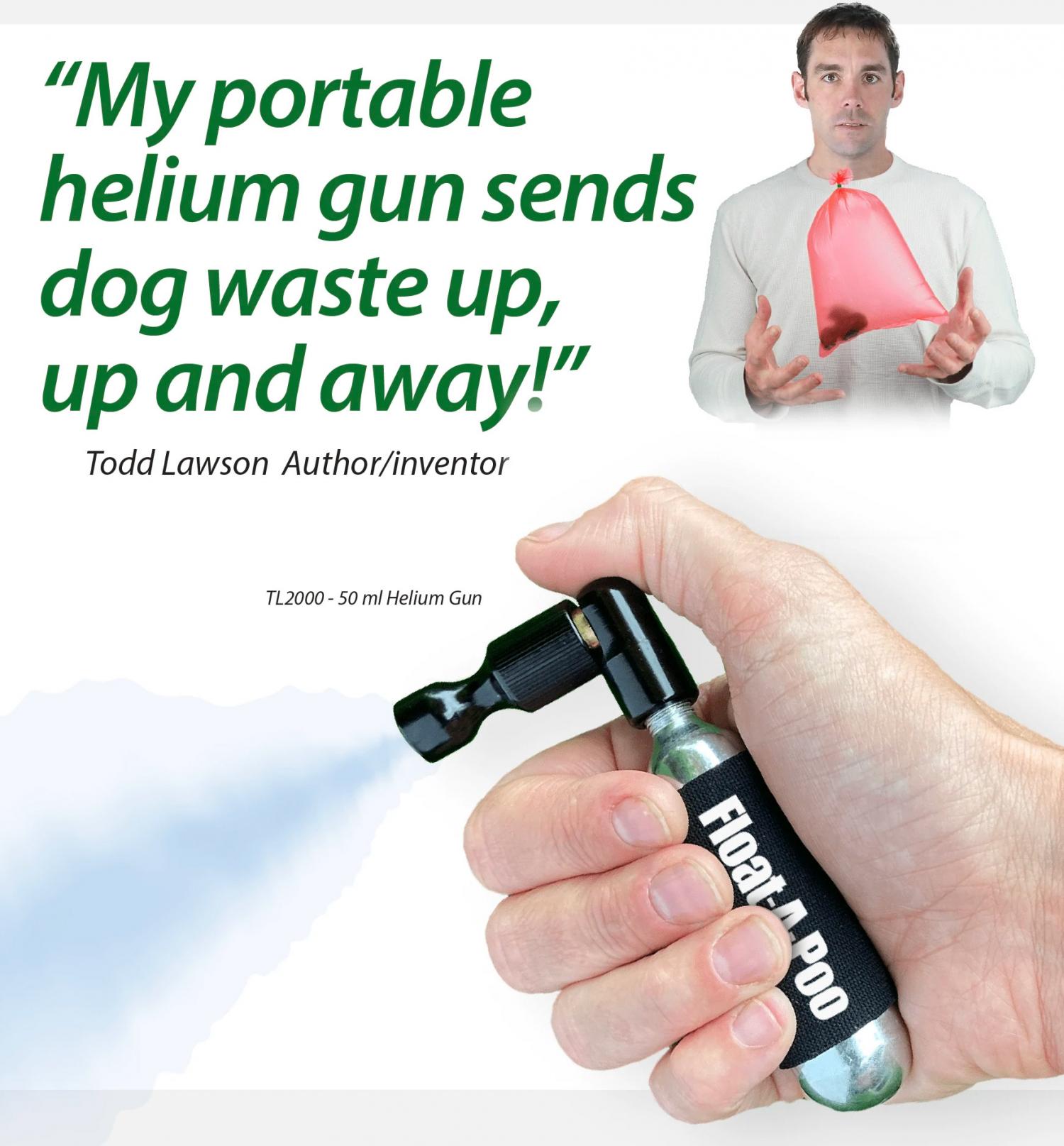 When floating your dog poop away in the helium filled dog-poo bags, it's best to avoid areas with windmills, power lines, falcons, and airports. If you are near any of those, perhaps you could use the hide-a-poo system instead.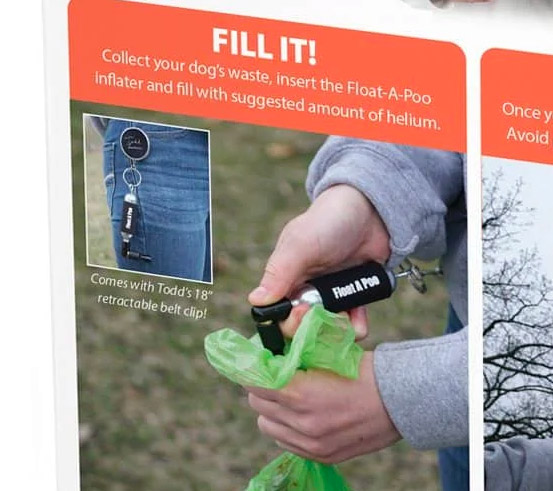 The ingenious design of the float-a-poo allows you to get back to your life immediately without having to haul around a bag of dog poo the rest of your walk. Since the helium filled dog poop bags carry your dogs load at least 2-3 counties away, you'll never have to think about that bag of dog waste again, as it's someone else's problem now.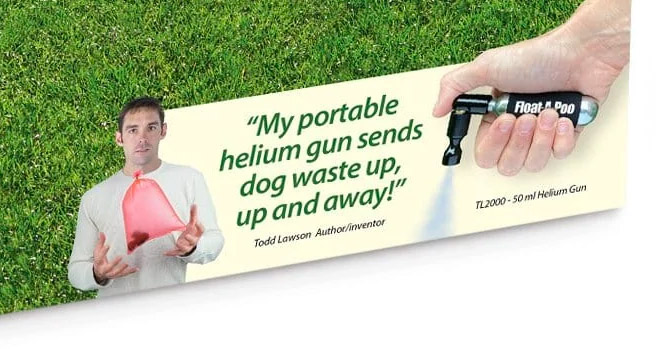 The float-a-poo floating dog waste disposal system comes with 1 50ml helium canister that can inflate around 4-6 dog poo bags. The system also comes with 1600 dog poop bags, and 1600 zip ties to assure the dog poo bags are fully sealed and that no helium can escape the bag.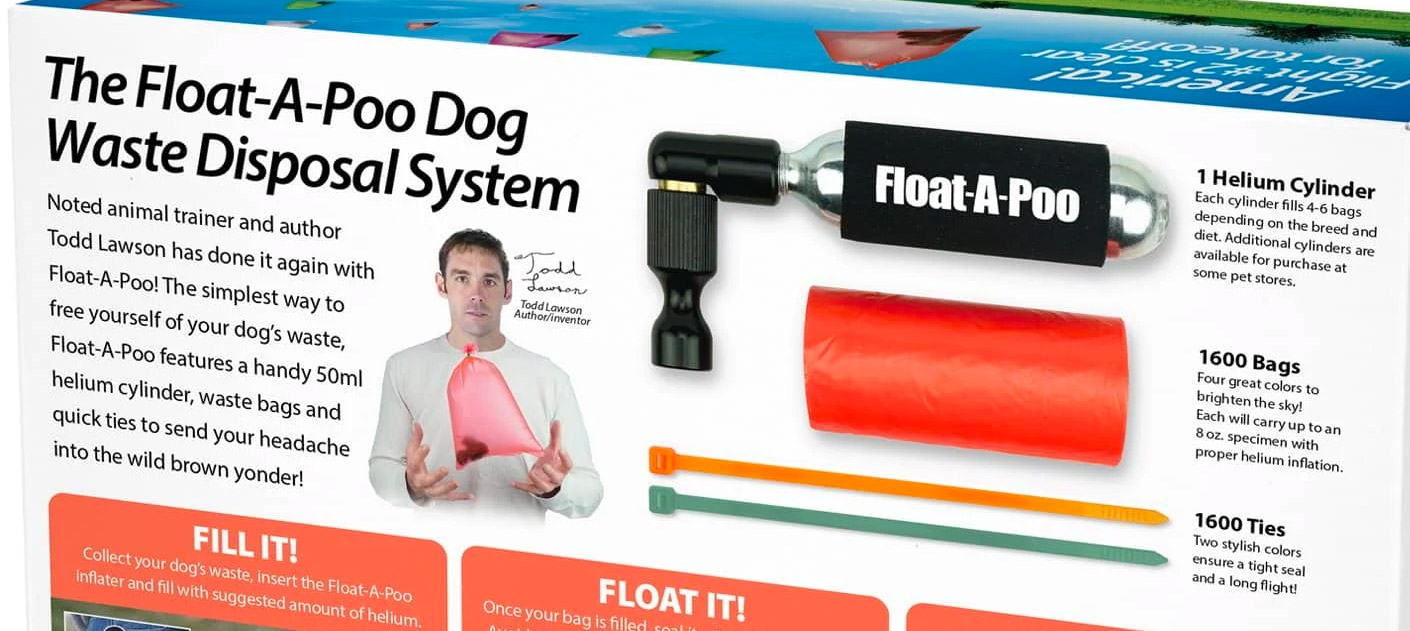 The float-a-poo dog will require different amounts of helium in each bag depending on the load size that your dog just plopped onto the ground. For smaller dogs like Chihuahuas, just 1 blast from the helium canister should get the poo floating away, whereas larger dogs like Great Danes will require around 5-9 blasts from the helium canister to get the poo floating into the clouds.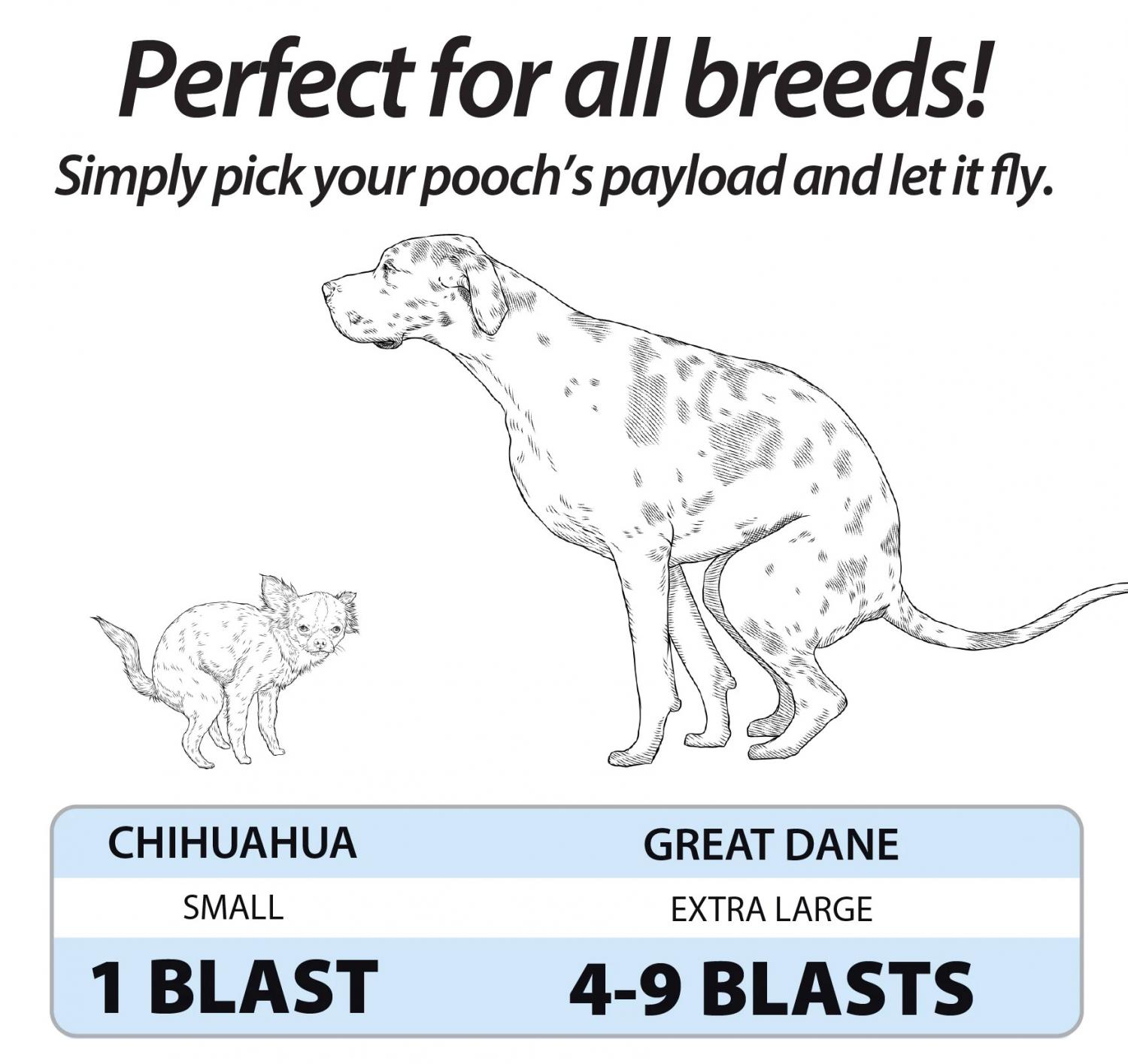 Ok, if you didn't read the comment earlier on how this is actually a prank gift box, you can be rest assured that this is indeed not a real product and is meant to be a funny gift box where you can stick your real gift for someone inside and watch their hilarious reaction as they unwrap your present for them.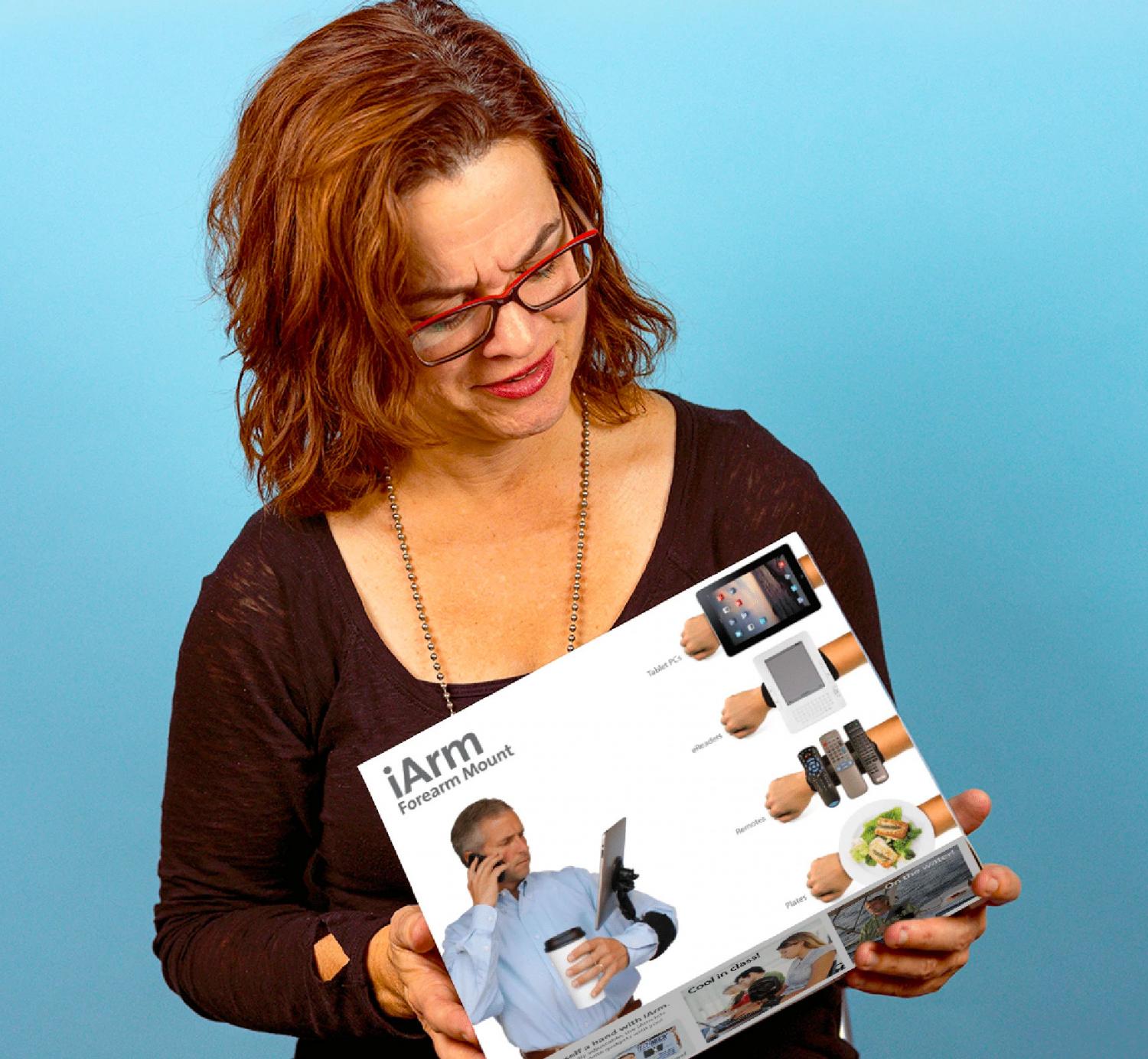 You can snag the funny float-a-poo dog waste disposal system prank box from Pranko for around 8 bucks!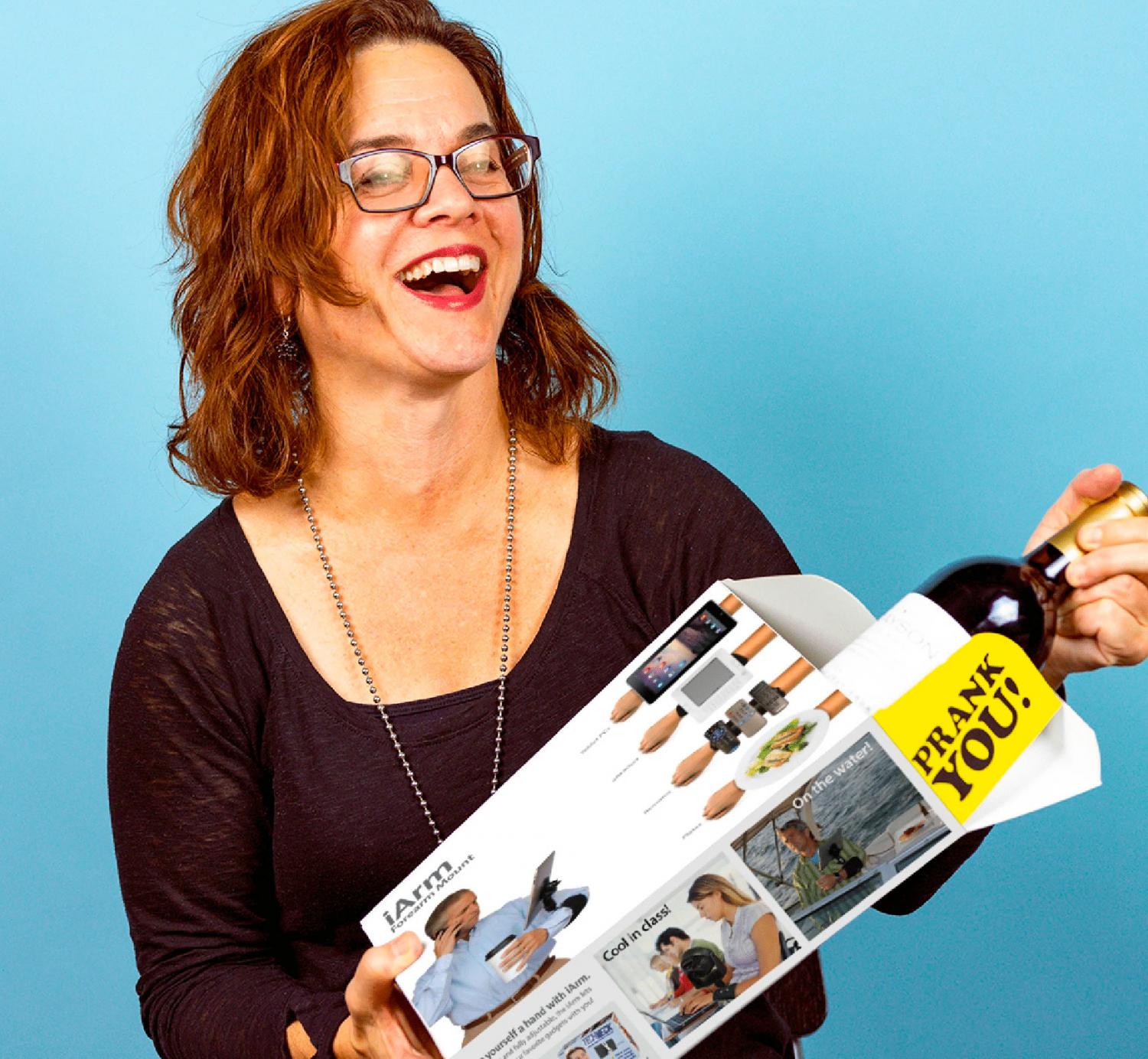 Get back to your life quickly while your dog poo floats 2-3 counties away!