These Flexotels Are Foldable Tiny Homes That Are Perfect For Music Festivals
By Ryan on 08/11/2021 11:57 AM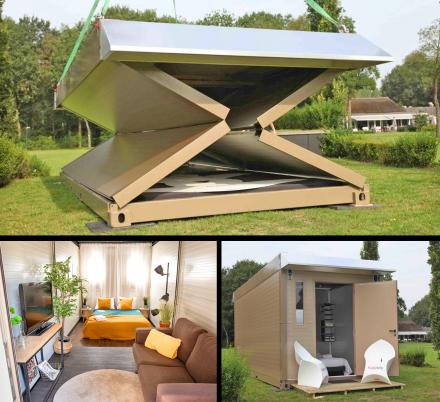 I went to a lot of music festivals when I was younger, and while there is something romantic about waking up in a dusty tent, drenched in sweat while hungover festival-goers vomit outside, I like to think that my tastes are a little more refined these days. If I were to attend one of these festivals now (in my old age), you better believe I'm bringing some Odditymall essentials, like the Mogo Human Kickstand or this solar powered ice-making cooler. And now I can skip the tent altogether, assuming the festival is hip enough to have these Flexotel's temporary accommodations!
Flexotel is a company that essentially specializes in portable, foldable tiny homes. They currently offer four models, Comfotel, Flexotent, FleXL, and Flexotel. All four unit types are foldable, fully furnished, and can be deployed in minutes!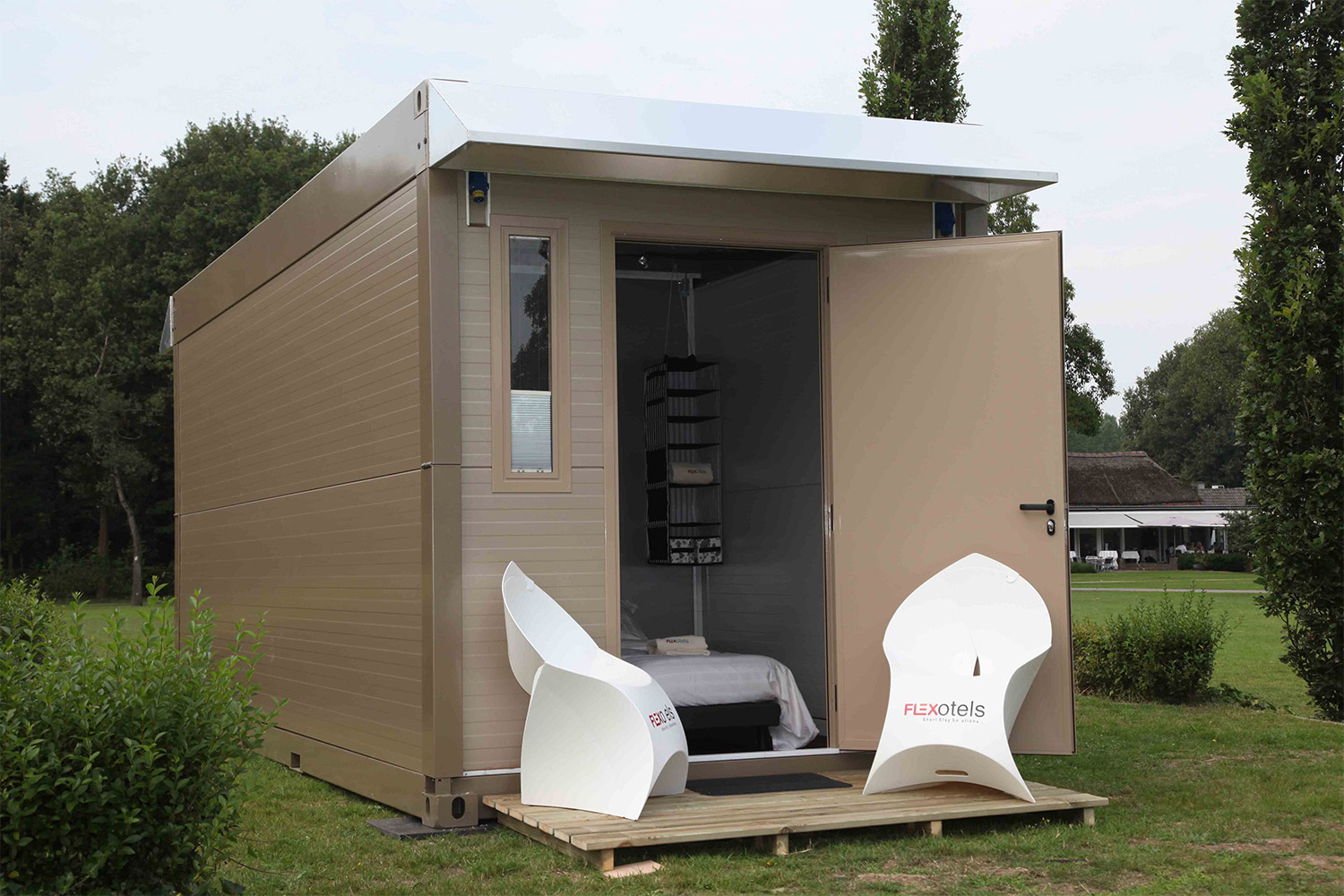 These quick and easy-to-install tiny homes come equipped with features like beds, towels, storage, and even electricity. Most room types are lockable with turn-key delivery, so your guests can rest easy knowing that their stuff is safe while they enjoy the event.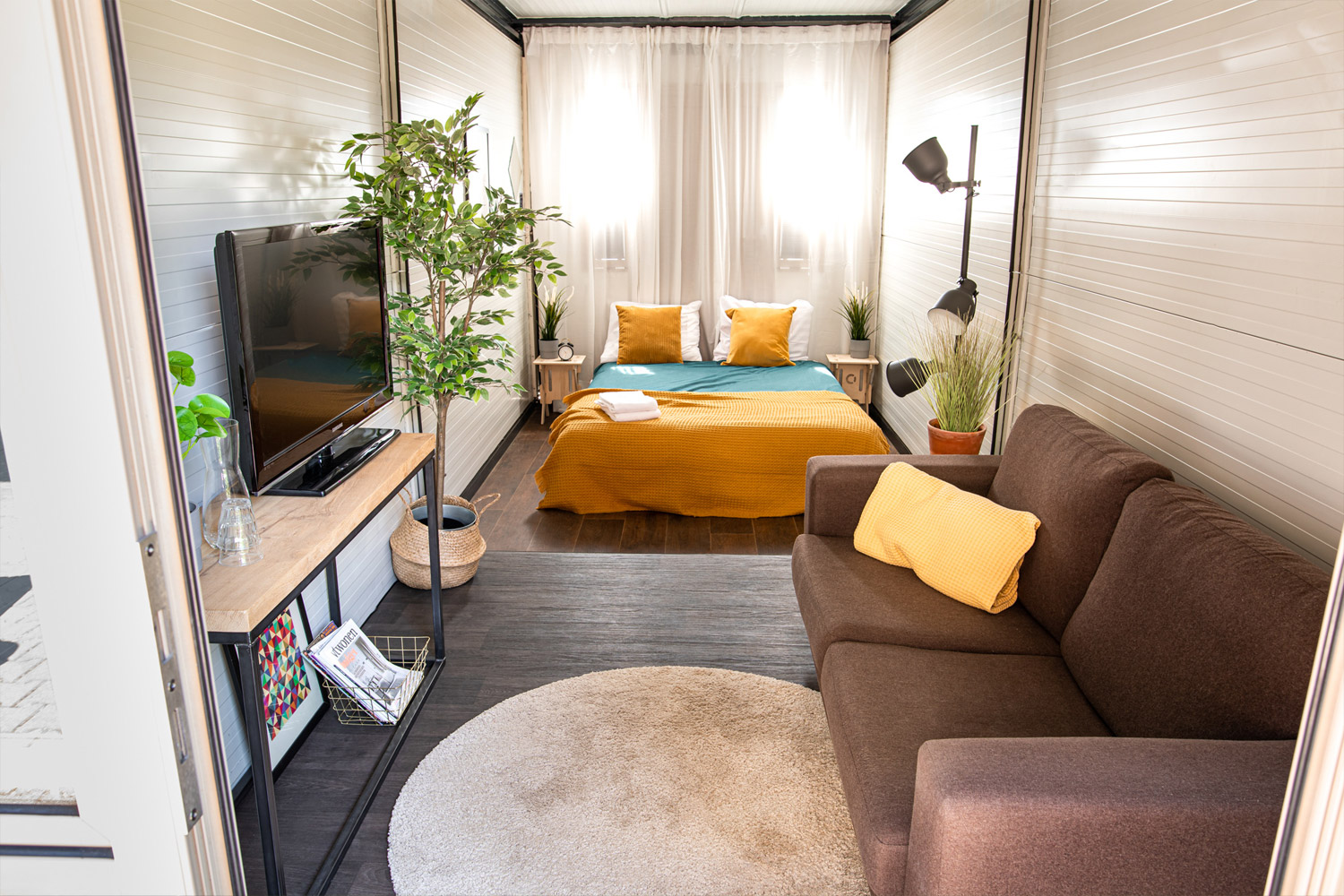 While every unit type (other than the FleXL) comes with the features listed above, there are some key differences between the models.
The Flexotel unit is the company's bread and butter. Comfortable, efficient, and quick to install, this unit comes with everything listed above, in addition to two chairs and a table. By request, Flexotel can even provide bunk beds!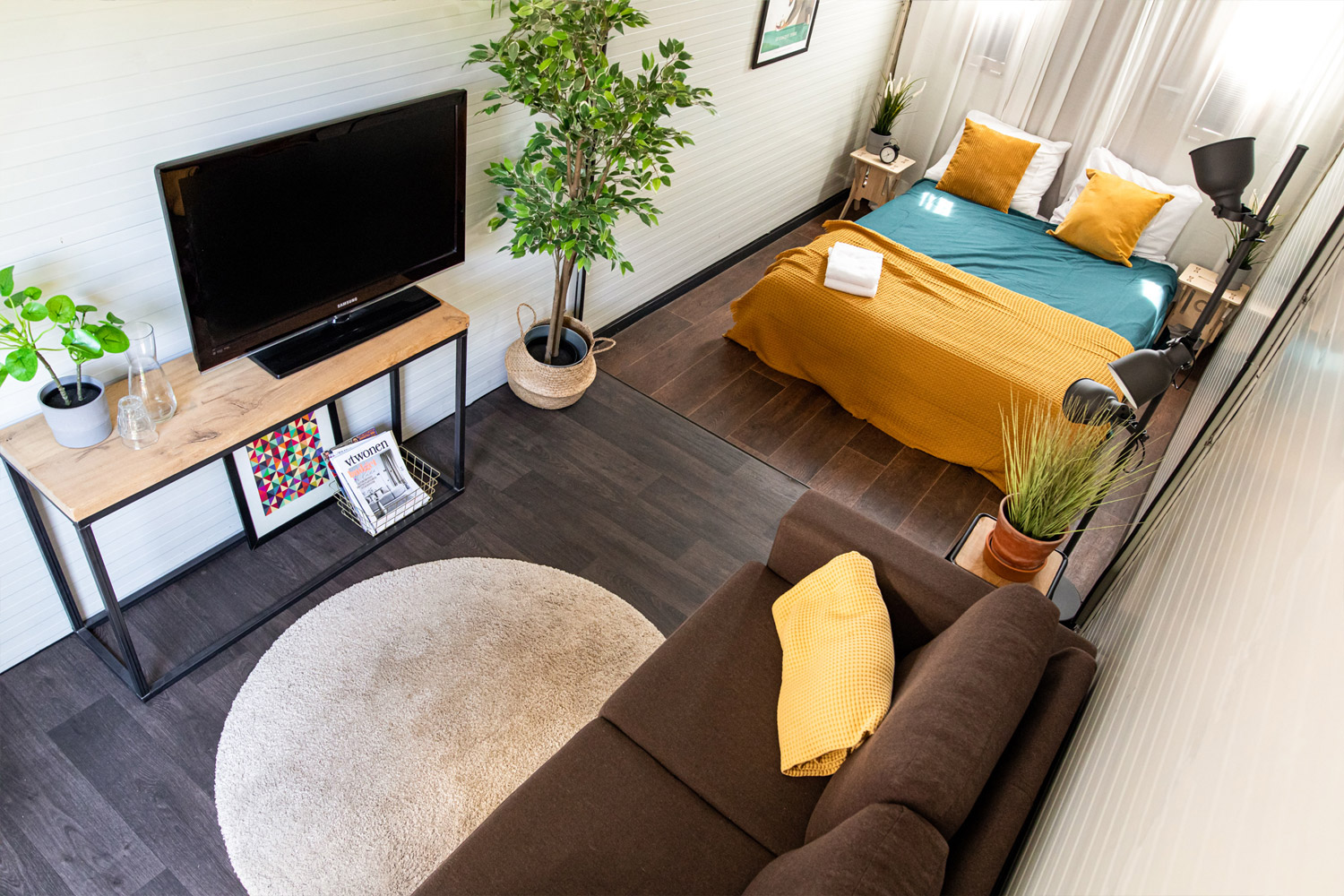 Just imagine you're a festival or large event organizer and you want to give your attendees the dream glamping experience. With one single truckload, you can transport twenty collapsed Flexotel units! To give you a better idea, the Dutch company was able to build an entire festival village to house 500 guests - in less than four days! The Flexotel unit is 6 x 2.44 x 2.5 meters and contains two rooms with two lockable doors.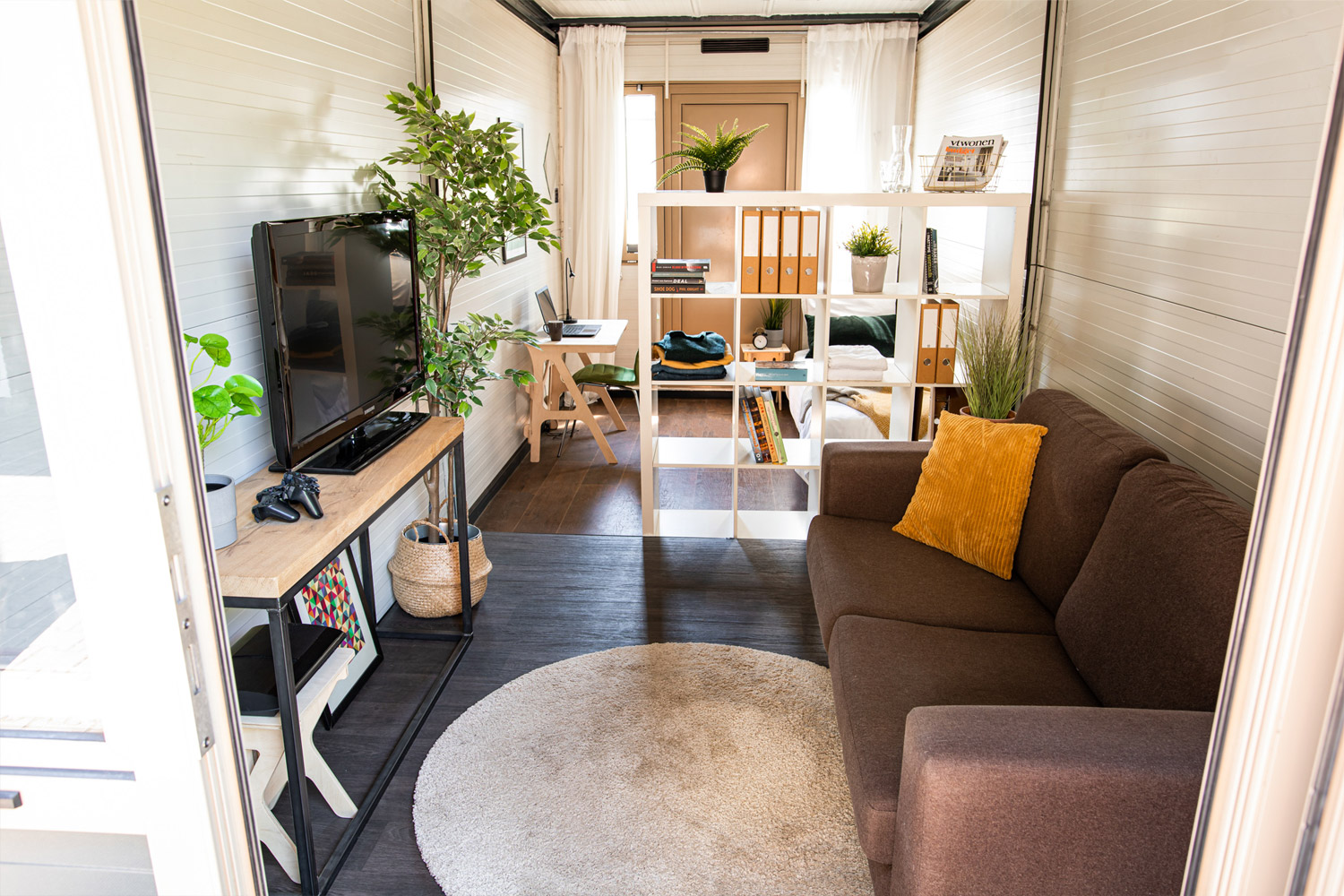 Comfotel is similar to the Flexotel but is smaller and comes with a shower, toilet and sink. In fact, the Comfotel is the world's first foldable hotel room with a built-in lavatory! Comfotel's bathroom also comes with a heater, and the unit includes two chairs and a table. The Comfotel room is 2.75 x 2.3 meters, while the bathroom is 0.8 x 2 meters. Not too shabby!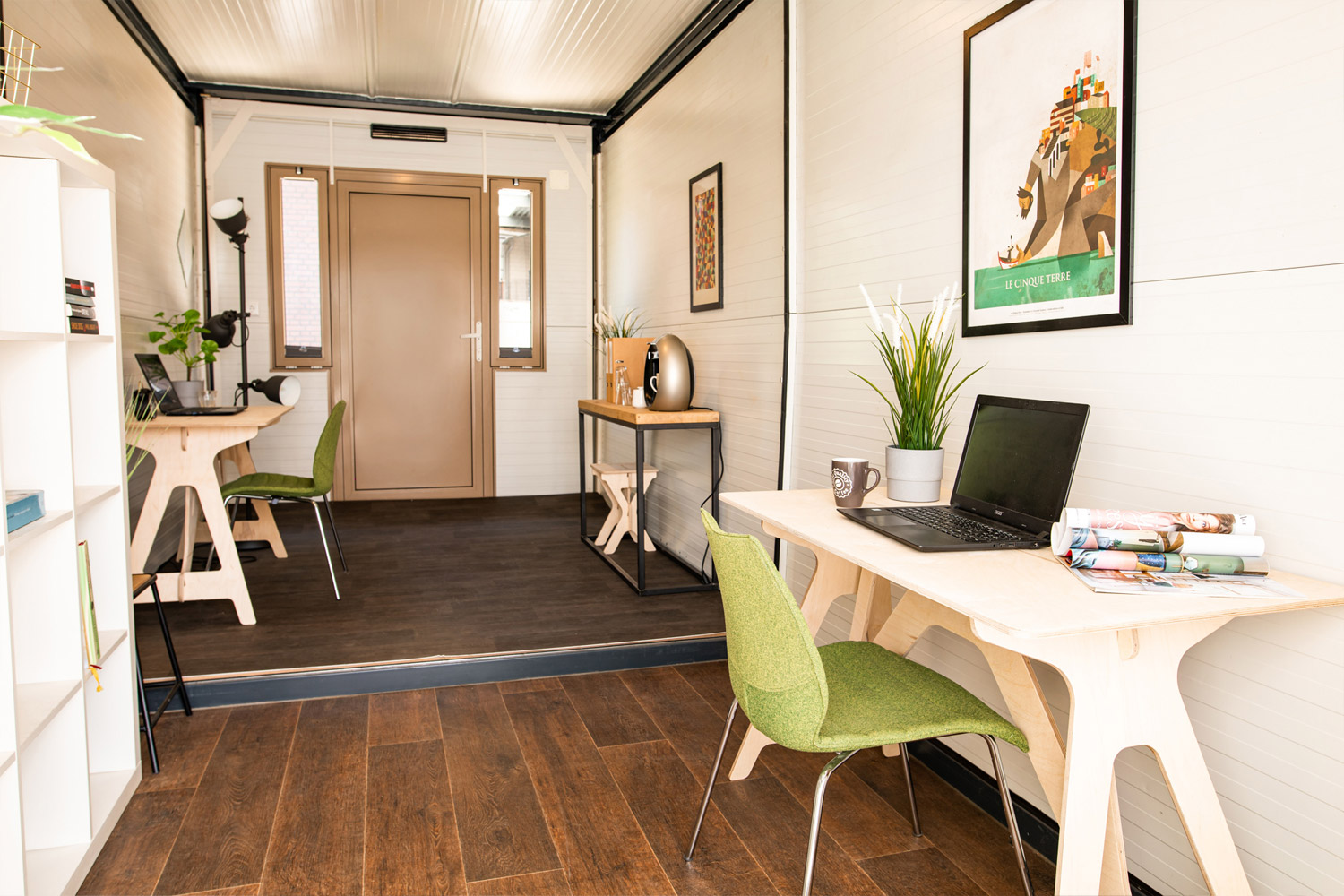 The Flexotent is the company's answer to the classic camping tent that we all know and love. More affordable than the other unit types, the Flexotent is still spacious and definitely luxurious. Each tent comes with two beds, a towel, a light, storage, and electricity (one socket, so no more dead phone batteries). One single truck can carry 50 Flexotents! The dimensions are 2.4 x 2.4 meters.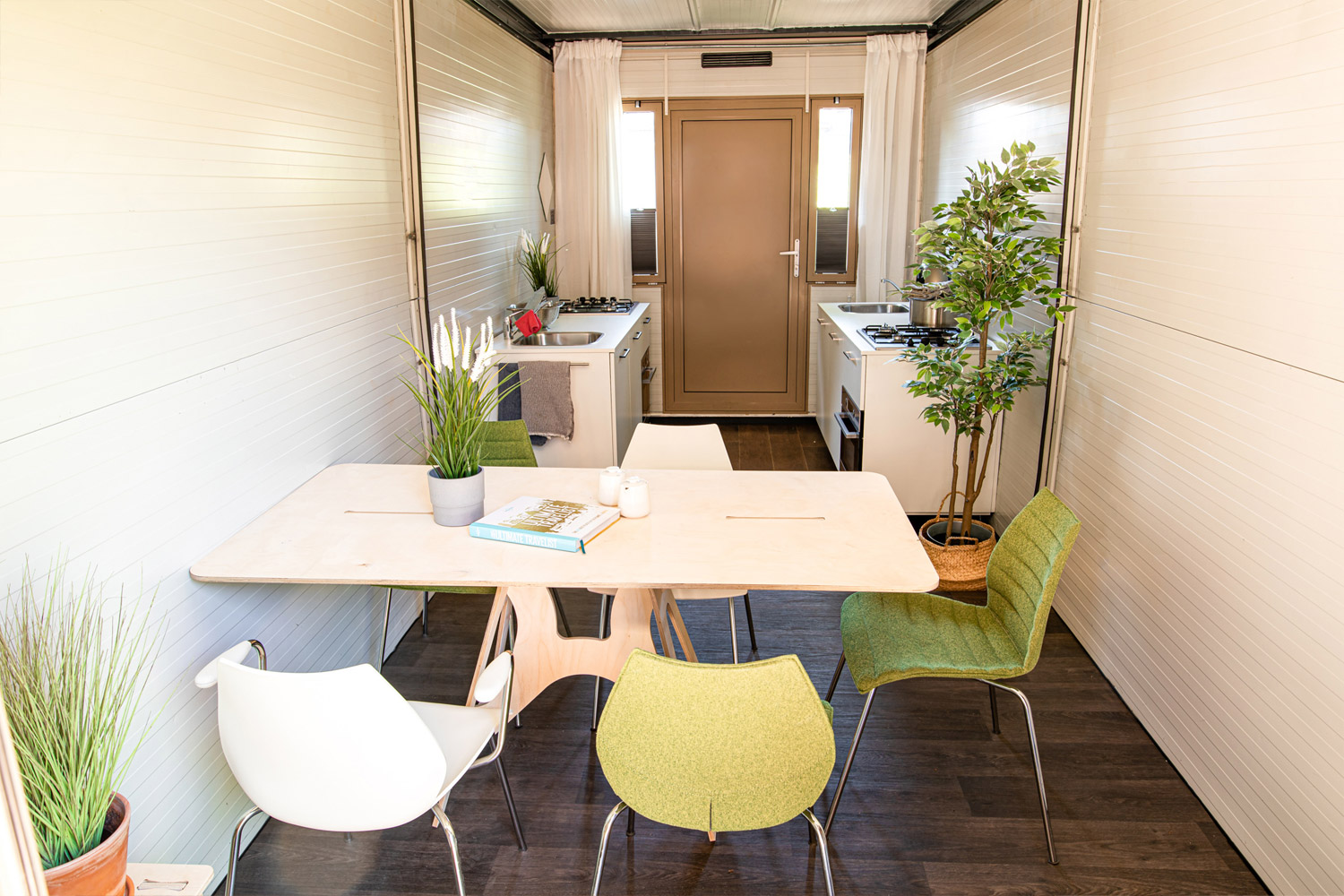 Lastly, you have the FleXL, which is slightly less appropriate for large events but is perhaps the most glamorous unit type available. Extra spacious at 6 x 3 meters, the FleXL is the perfect solution if you're looking for a mobile kitchen or temporary office. Basically resembling a studio apartment with hardwood floors, the FleXL comes with a sleeping and living area, with options like bunk beds and a kitchen available.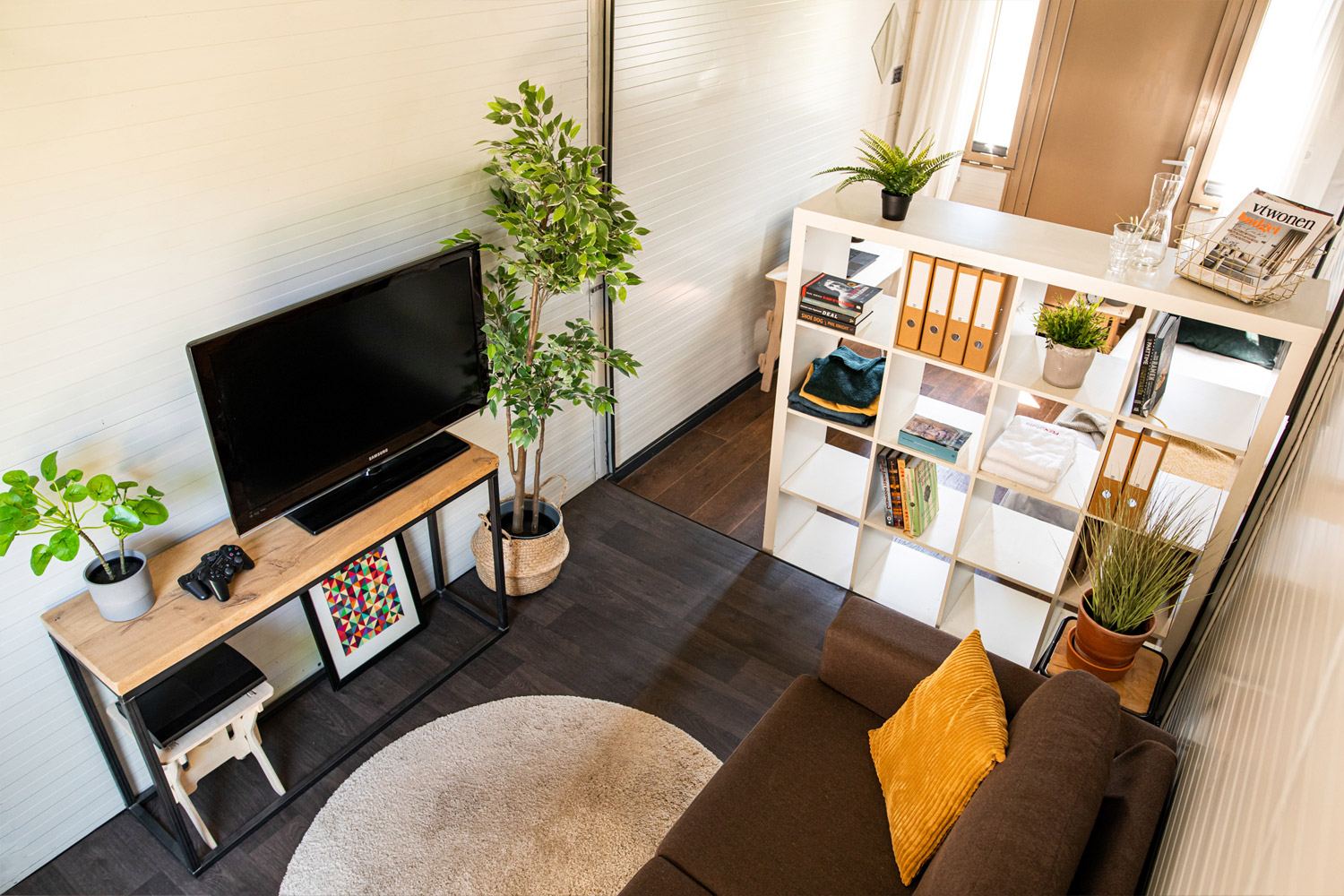 Based in the Netherlands, Flexotel has provided accommodations at large events all over Europe since their launch in 2009. Large music festivals, sporting events, corporate gatherings, work crews, and seasonal farms have all used Flexotel's temporary, foldable hotel rooms for housing.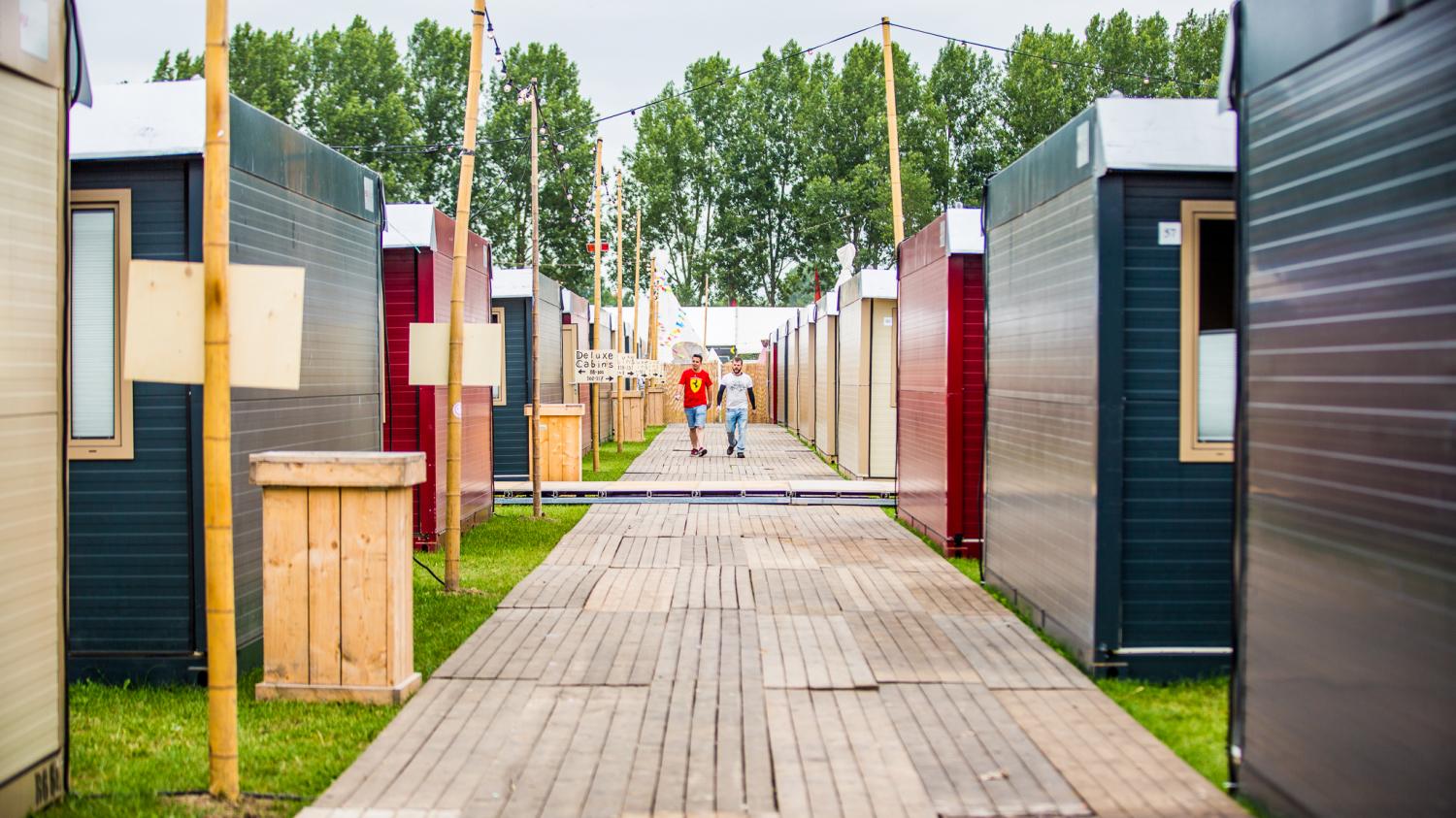 With over a decade of experience under their belt, Flexotel has even used their portable accommodations as a force for good! During the COVID-19 pandemic, Flexotel introduced the FlexVisit, a "visiting cabin" with two separate entrances and a transparent middle wall. This lets users have personal contact with their loved ones without risking exposure!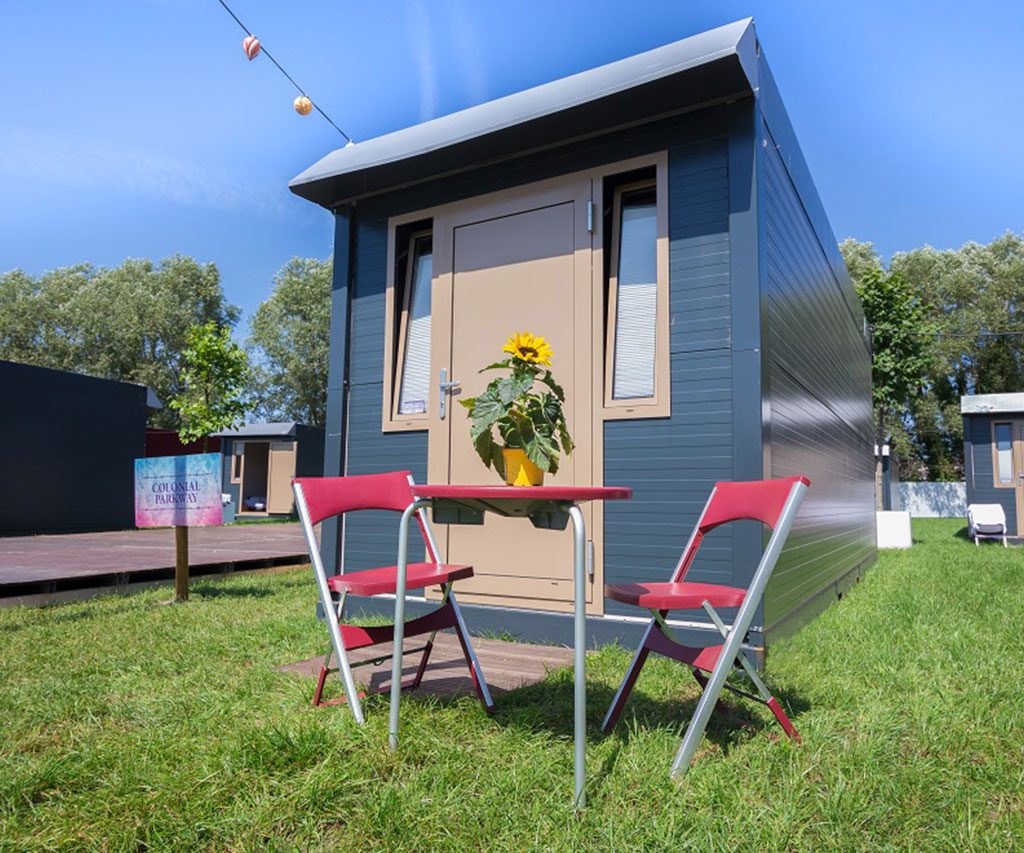 Their largest version, the FleXL Flexotel measures 20 feet long x 10 feet wide!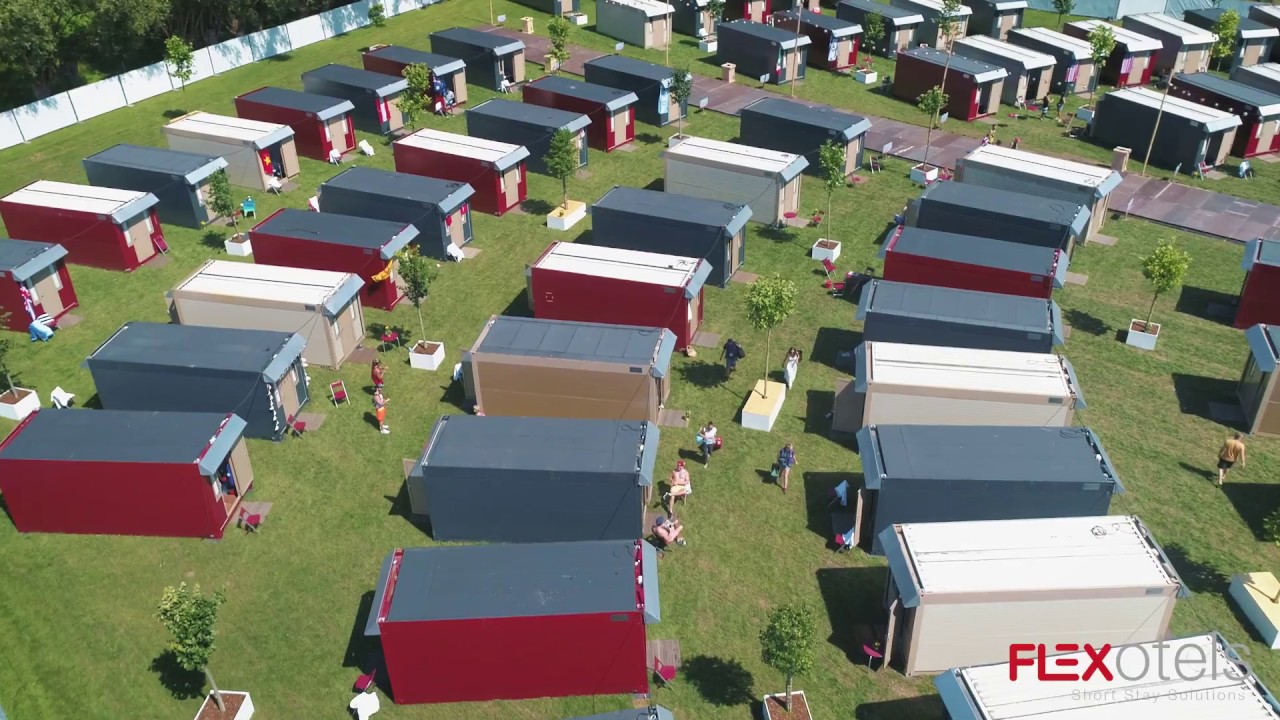 They have 4 different versions of the tiny foldable homes, each with different sizes and accommodations!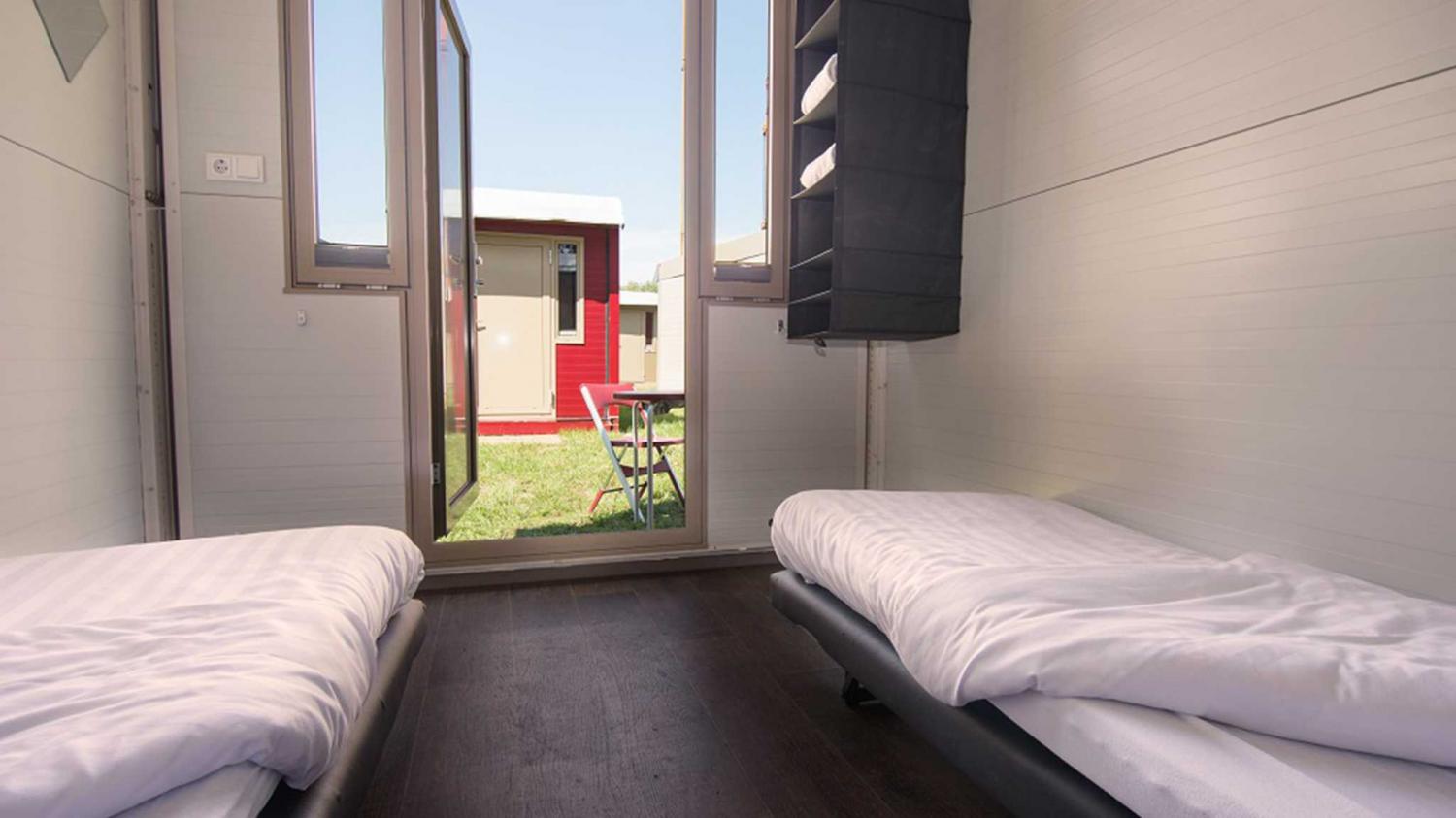 The folding tiny home can deploy and be fully livable in just a few minutes!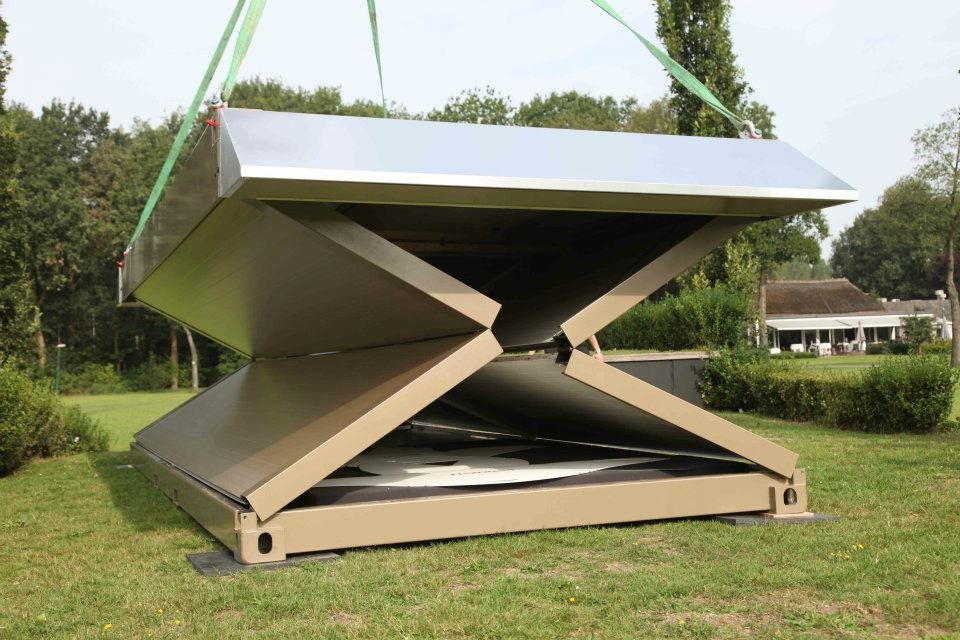 When folded flat the Flexotels measures just 7.8 feet wide x 7.8 feet long! Each truck can carry a total of 20 units!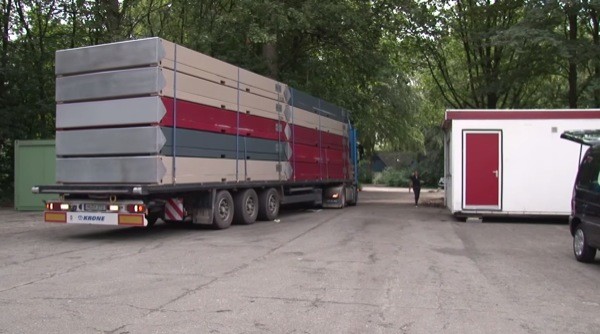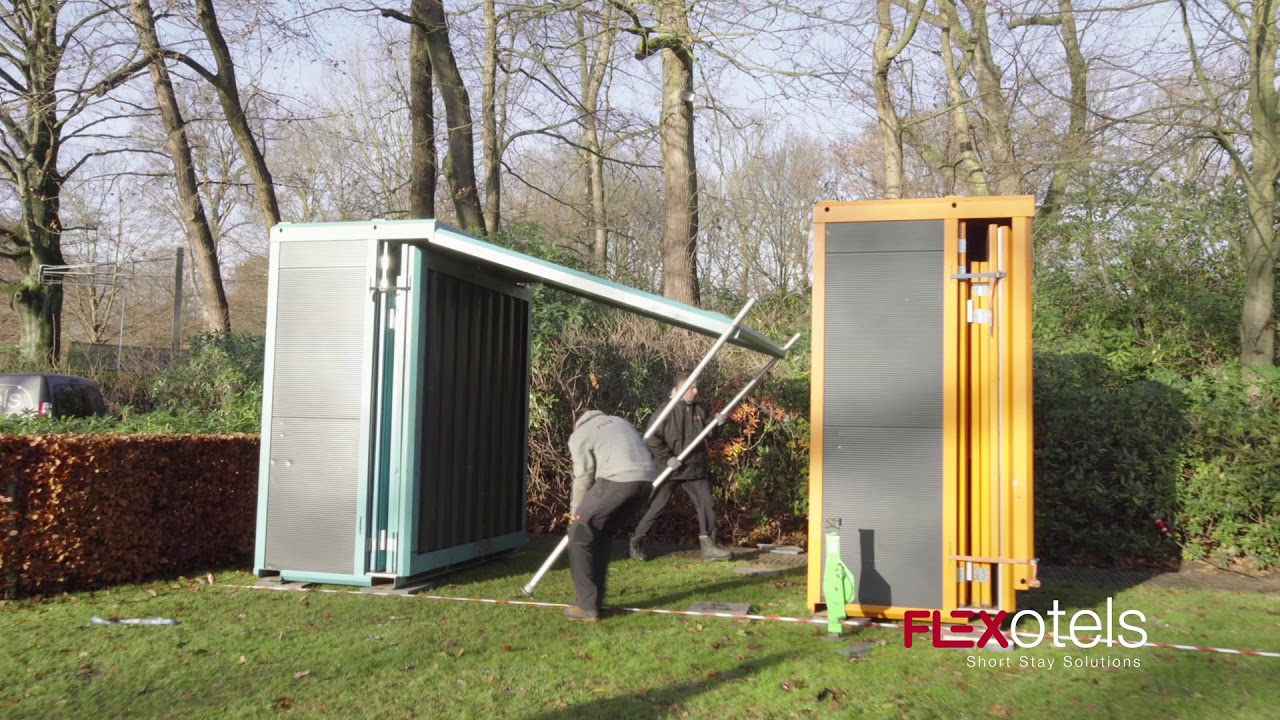 The foldable tiny temporary homes are perfect for large music festivals, sporting events, corporate gatherings, work crews, and seasonal farms!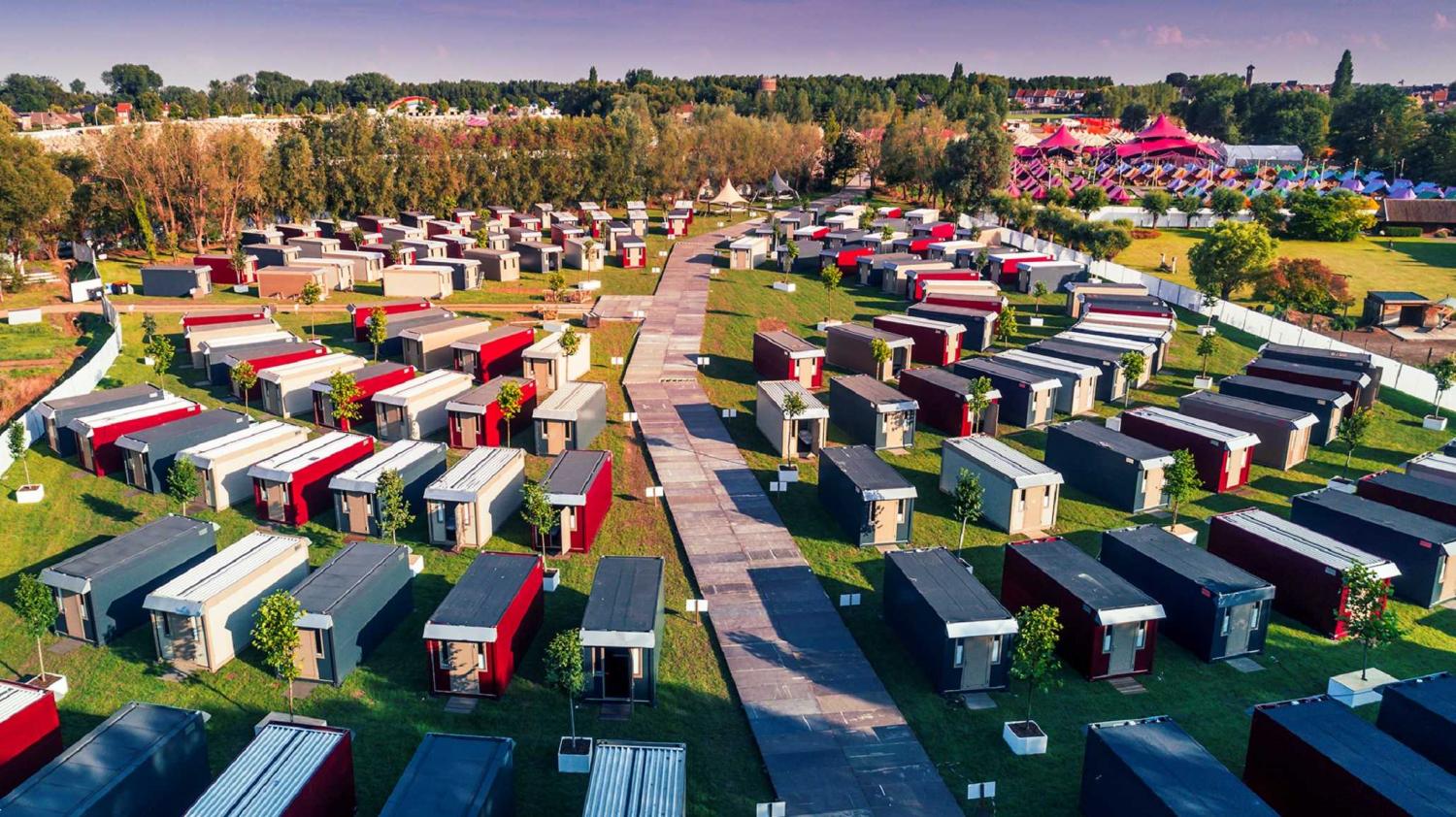 Check out the Flexotels foldable tiny houses in action via the video below.
Subscribe To Our YouTube Channel