FitDesk Is An Exercise Bike That Lets You Work While Exercising
By Ryan on 01/09/2017 4:29 PM (Updated: 01/10/2017 3:37 PM)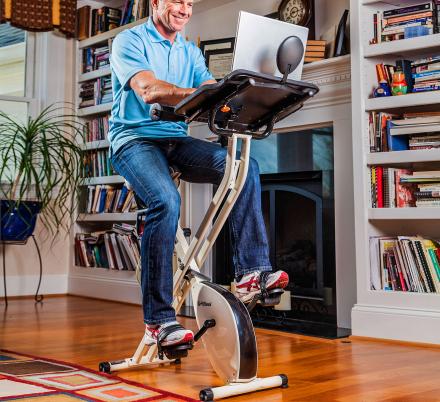 Instead of slouching over at a 45 degree angle while you work all day like I do. You could be exercising throughout your work day with this exercise desk. The FitDesk is an exercise bike that has integrated desk area where you can rest a laptop or a book so you can work while you work out. The exercise desk even features a rolling hand rest bar that not only gives support to your arms while typing, but will give a massage to your arms by rolling back and forth.
To use the desk, simply adjust the front platform to your preferred spot, place your laptop on the platform and secure in place using the included band, and start exercising and working at the same time. A drawer on the bottom of the platform makes for a great spot for your phone or other small essentials.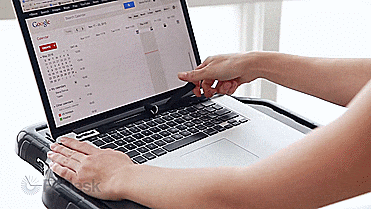 The exercise bike desk features a quiet, twin belt, high velocity flywheel to exercise your legs, resistance bands on the sides for upper-body exercises while you watch a video or wait on something to load on your computer, and an adjustable seat and backrest for comfort.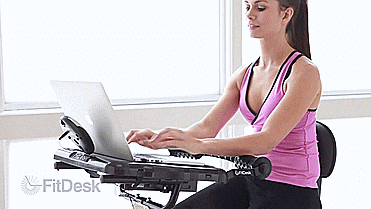 A digital resistance meter on the top of the platform will monitor your mileage traveled, your time of use, as well as how many calories you've burned.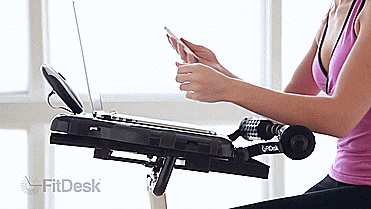 The exercise bike desk is made from aluminum and steel parts, with balanced and precision sealed bearings that won't cause the desk to vibrate or move around while in use. The FitDesk has 8 different levels of resistance that you can set the bike to that are easily adjustable using a knob on the frame.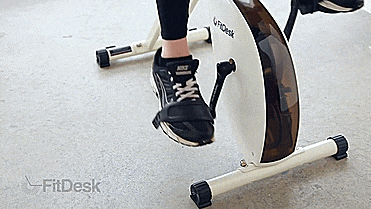 The FitDesk folds down for easy storage, has a maximum weight limit of 300 lbs, weighs just 45 lbs which makes it super easy to haul around the house when taking out or putting away, and is super easy to setup.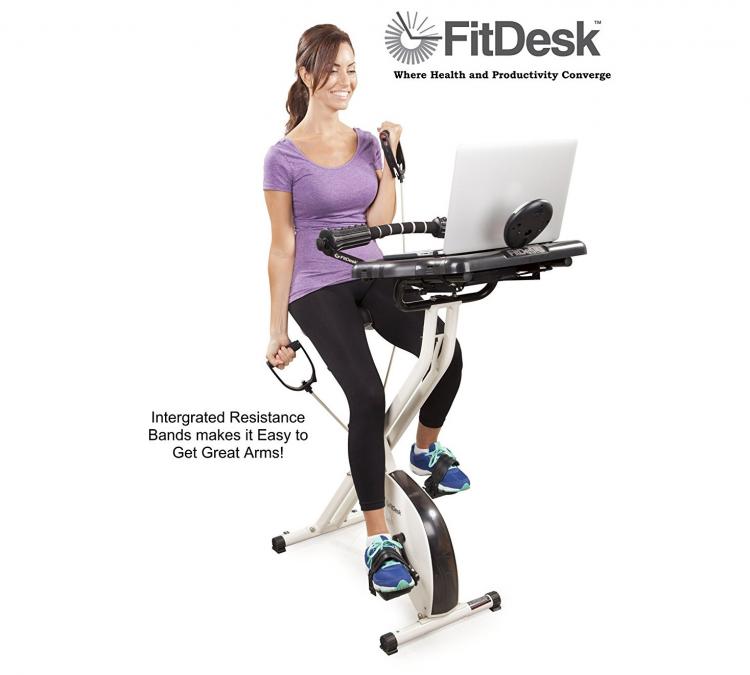 Check out the FitDesk exercise bike desk in action via the video below.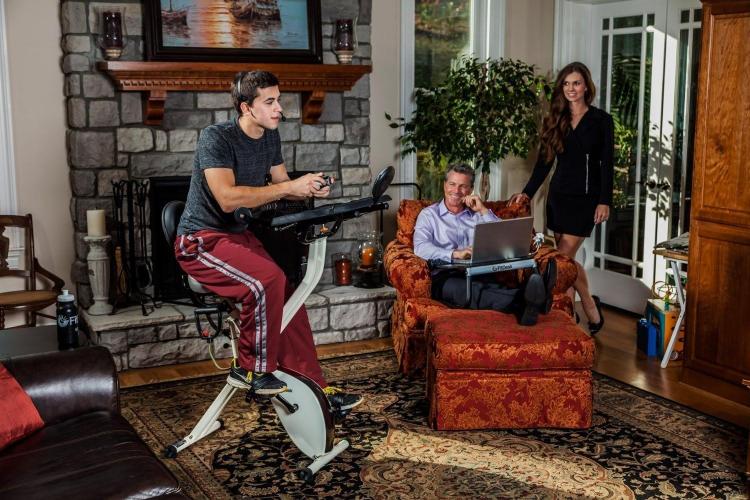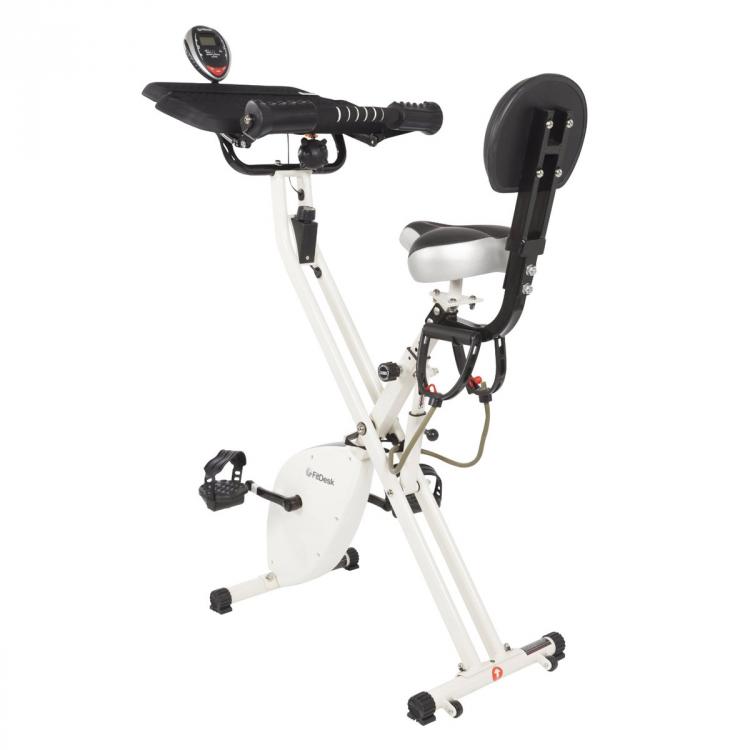 Subscribe To Our YouTube Channel