You Can Now Get a Fake Possum To Clip Onto Your Office Garbage Can
Date Published: 09/04/2020 10:25 AM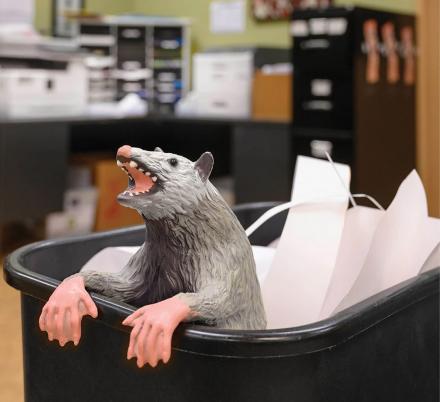 Although possums look like they could rip your face off and act like trash kittens, they're mostly quite timid, and some even keep them as pets! So why not give your office a pet of its own, or a mascot if you will, with this trash hanging fake possum. He's called the Office Possum, and he's sold by Archie Mchphee, the same company that brought you the Unicorn Head Squirrel Feeder, and the Tiny Hands.
The fake office possum is just about the same size as a regular possum at 15 inches long, and is made form stuffed latex, and he even has bendable paws and tail so you can have him hang off your office trash can, your desk, a drawer, your computer monitor, and more. Even place the possum inside the office fridge to give someone a good scare!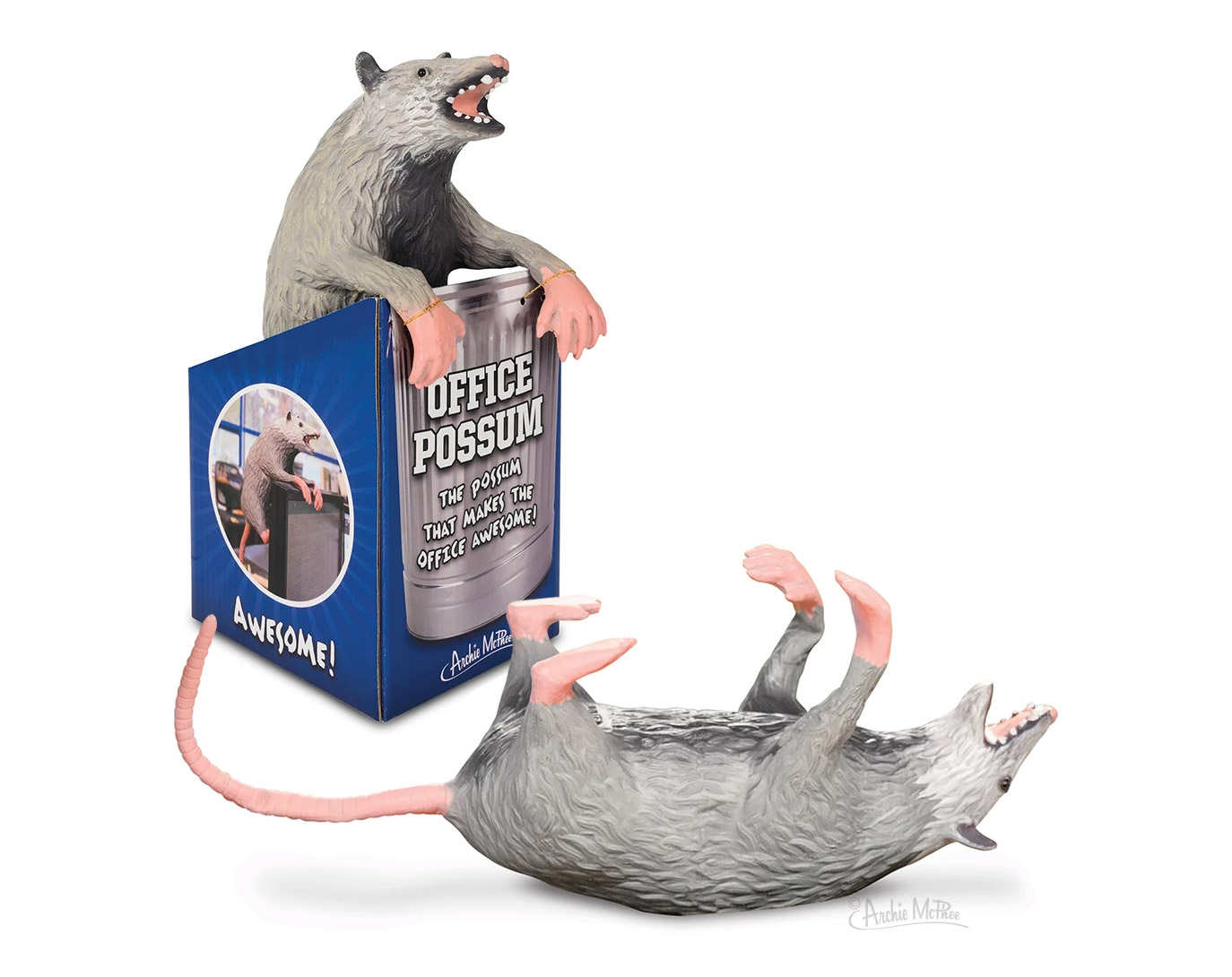 "Our stuffed latex Office Possum is designed to hang on the side of your garbage can or computer monitor. Can also be used on kitchen trash cans, television sets or sneeze guards. Just bend its posable paws to hang this 15" possum or bend its tail to give a sassy pose. It even comes in an illustrated box that looks like a trash can."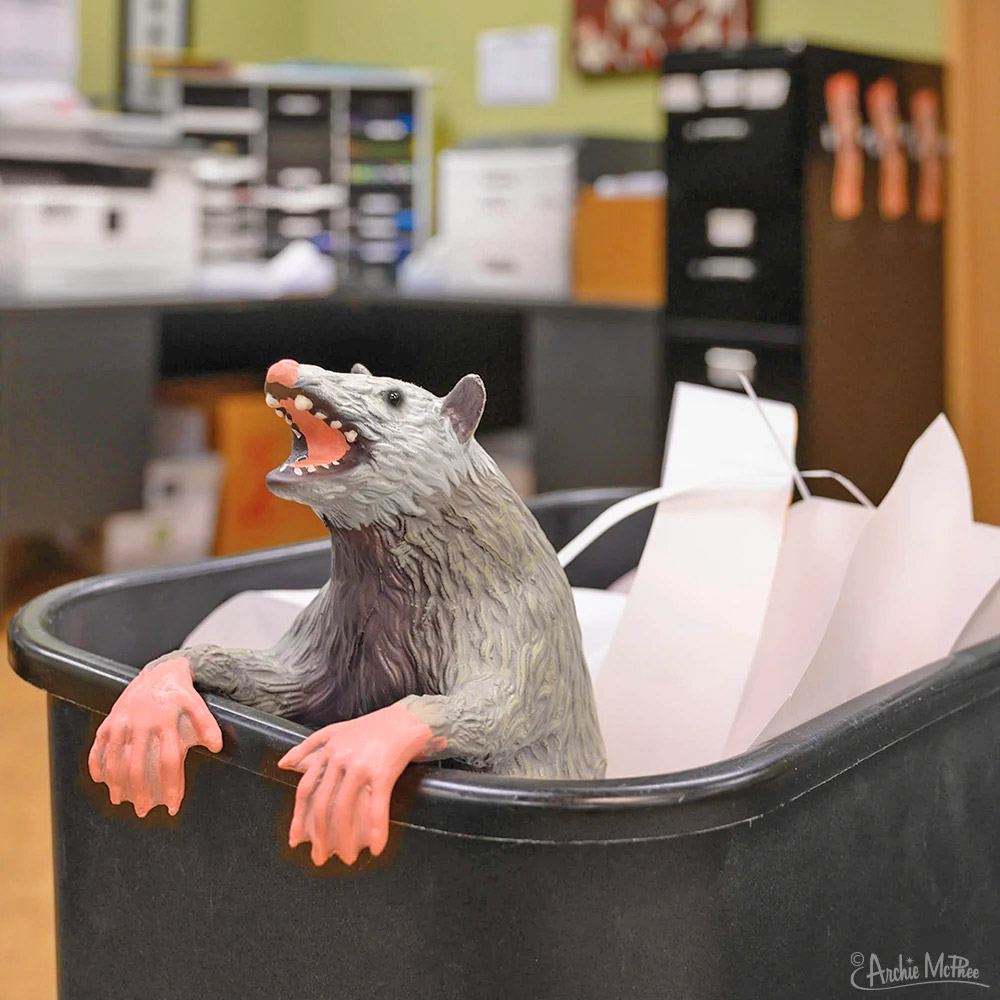 The possum that makes the office awesome!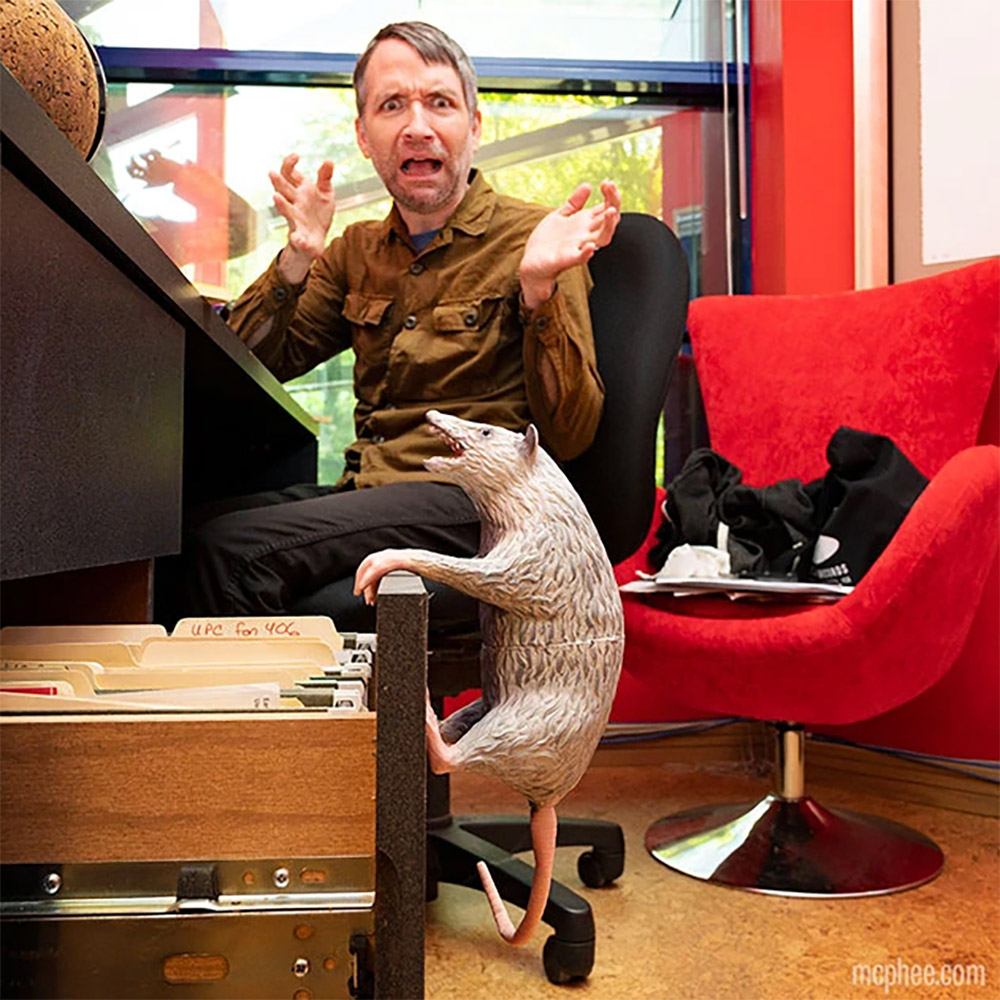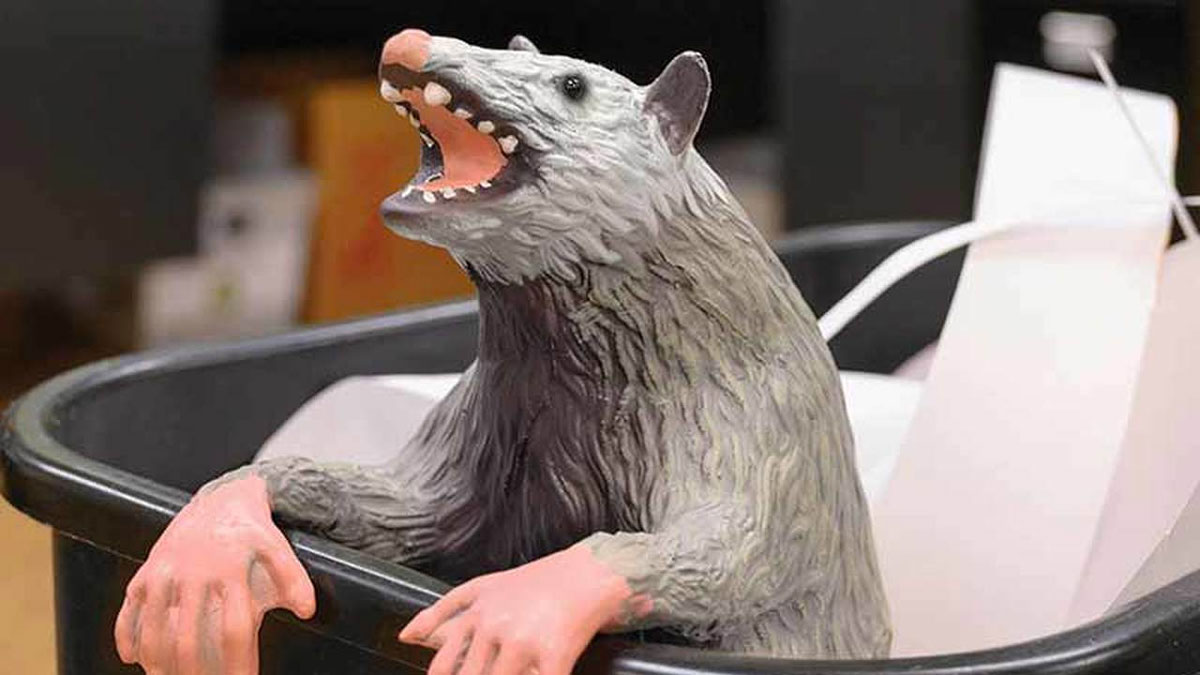 Soon enough you'll have little baby possums running around your office! Well, not until Archie releases mini office possums.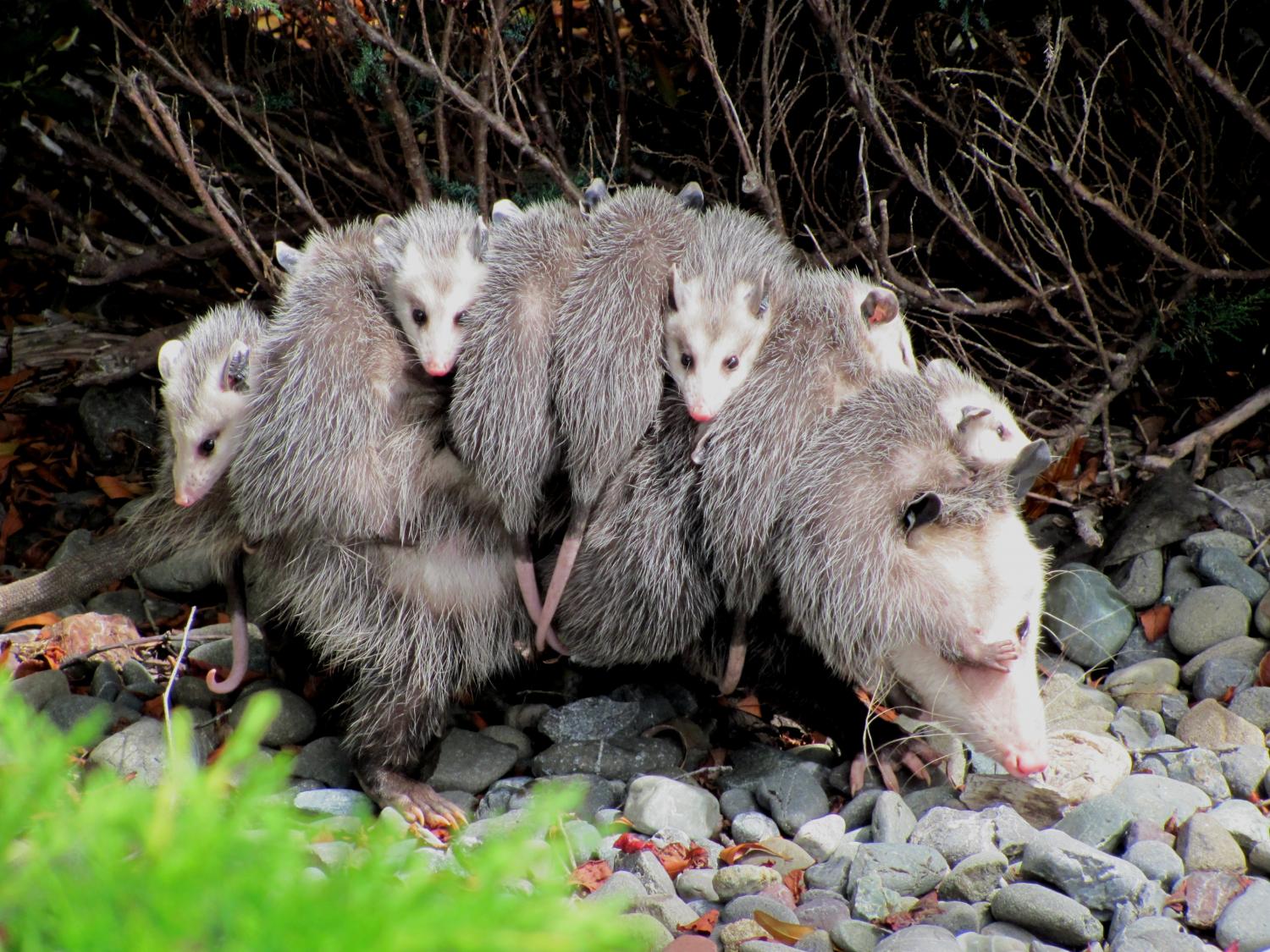 The resemblance of the office possum to an actual possum is truly uncanny!