This Fake Arm Selfie Stick Makes It Look Like You Have Friends
By Ryan on 04/29/2015 2:53 AM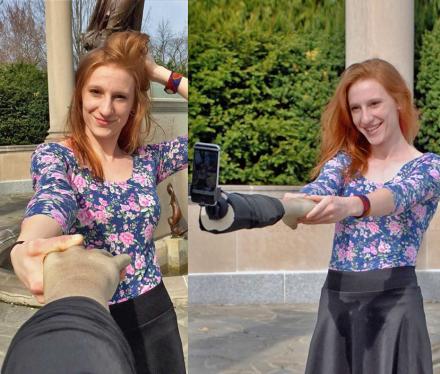 It's amazing what kinds of things people can create when they're tasked with the assignment of making something completely useless that gives essentially nothing back to society. None-the-less, this fake arm selfie might just be one our favorite inventions yet. What that says about us, you can just keep to yourselves. The fake arm selfie stick attaches to your phone so that you can hold on to it and make it look like you are holding someone's hand as they take a picture of you.
To anyone who looks at the picture you take, it will look pretty normal, a stupid picture? Yes, but somewhat normal, just you holding someones hand as they take your picture. To anyone near you while you take the picture, they will probably notify the police of a deranged woman walking around holding a human limb out in front of her as she walks down the street.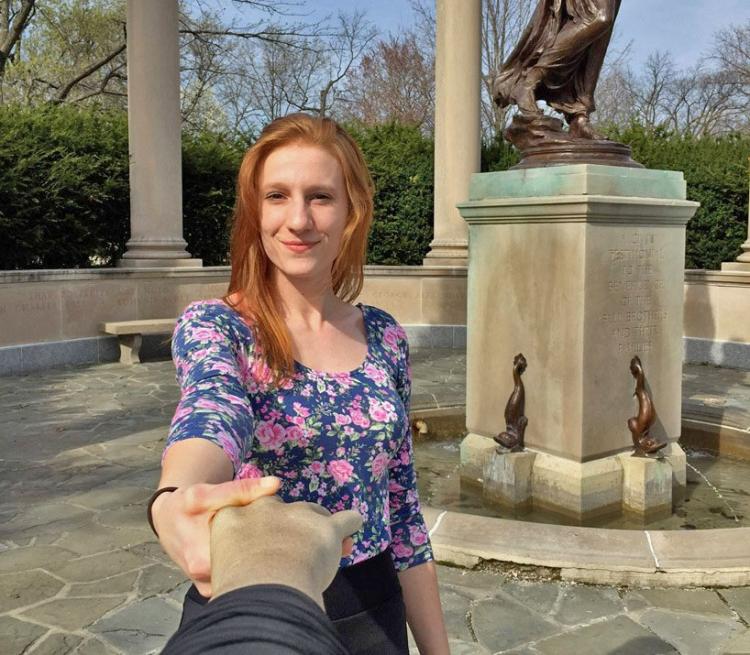 Designed and created by Aric Snee and Justin Crowe, designers that focus on challenging the dynamics of humans and technology, the fake arm selfie is unfortunately just a concept for now and not an actual product for sale, but if this creepy selfie stick did ever come to fruition, I would be first in line to buy it.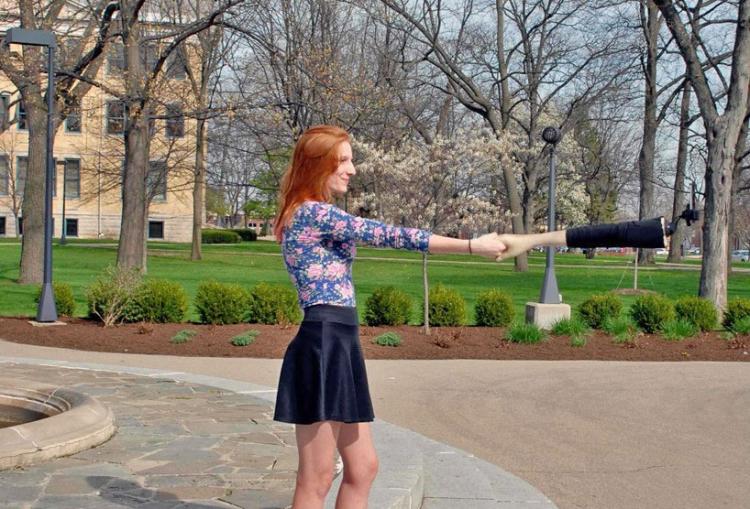 The best part is, no one will know how truly lonely you are inside, as all of your pictures that you post to Facebook and Instagram will be with this mysterious handsome one handed man that wears long-sleeved black shirts with gross fishy looking skin that makes him look like he's suffering from a vitamin D deficiency.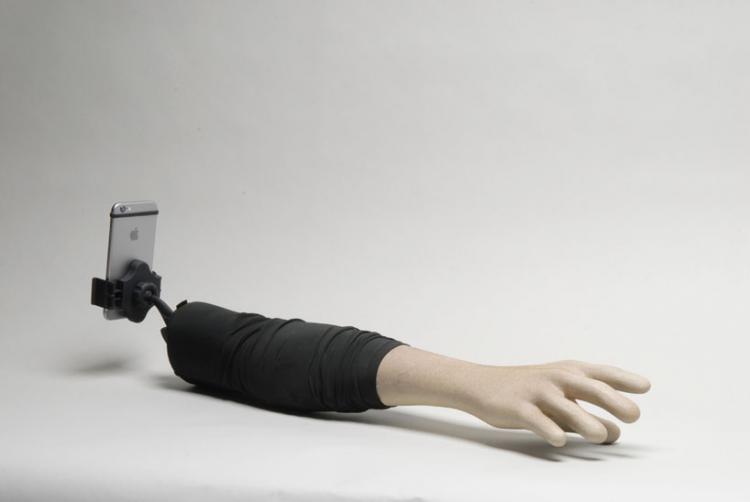 The Fake arm selfie stick attaches to most sized smart phones at the end of the arm. To use it just snap in your phone, hold the hand, and snap the picture using a timed photo or a remote. Bonus points for the creators if the final product has a button to push under the hand to activate your camera's shutter.