This Exercise Bike Has a Desk That Lets You Be Active While You Work or Read
By Ryan on 01/19/2021 11:04 AM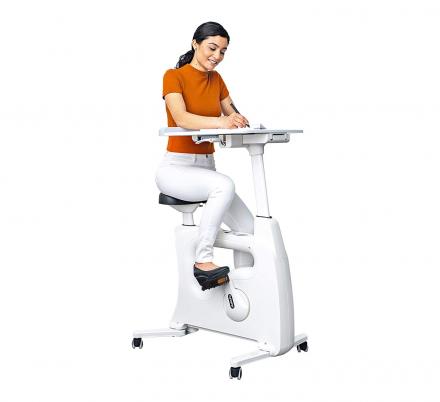 Working from home has changed a lot of things for the average household. For one, many of us aren't getting out to the gym or the bike trails like we used to be able to. For those that often rode a bicycle before the pandemic, it isn't easy to compensate for all those missed miles while in isolation. Until now! Introducing the Flexispot exercise desk bike, the perfect exercise cycle workstation for your work from home needs.
Whether you need a desk or have one already, this terrific in-place exercise bicycle desk chair allows you to work out throughout the day as you work. This home office desk exercise bike comes in two main variants: either with a built-in desktop of its own, or without the desk, so you can roll this cycling desk chair up to the desk of your choosing.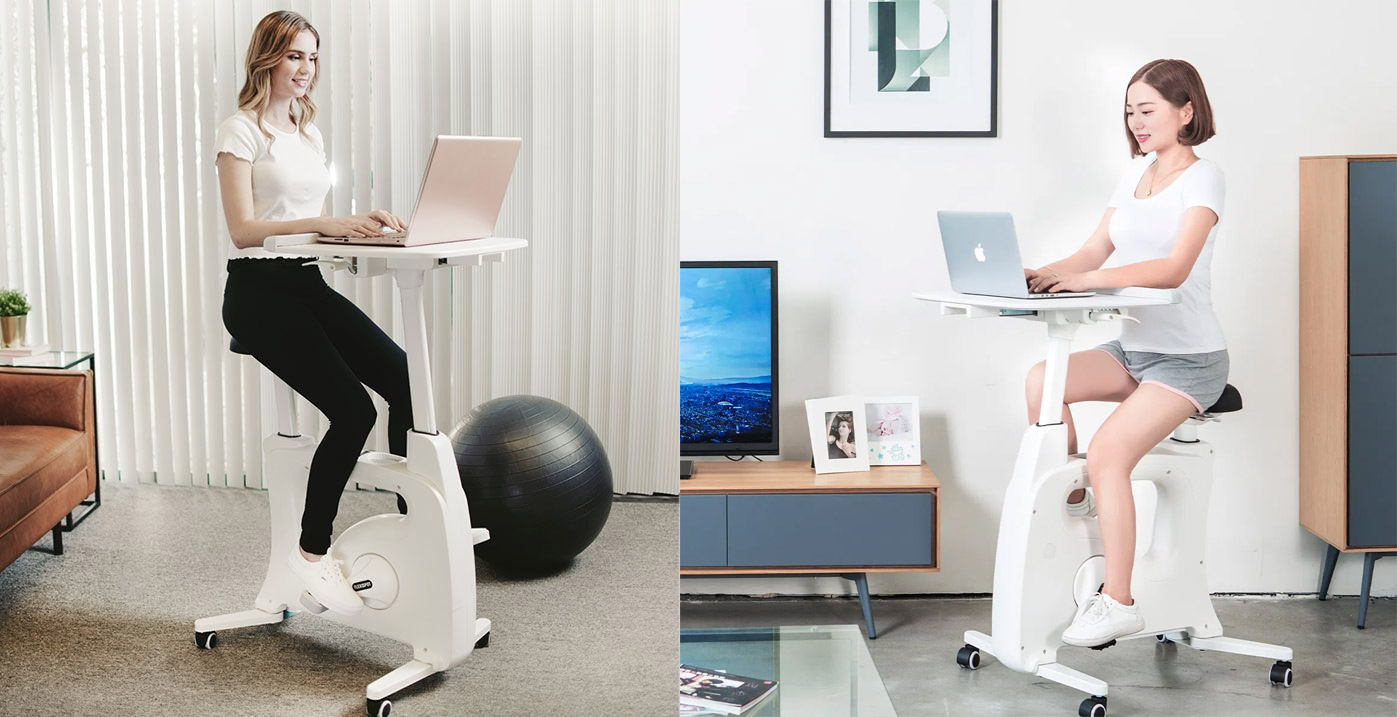 Partially an exercise bike, partially a standing desk, this cycling desk workstation is great for use when working from home. It can also help kids over 66 pounds stay focused, for any child schooling from home or via Zoom. By giving them something mindless to do while they complete their school work, you'll encourage them to work instead of them focusing on other distractions. Whether you're working from home or not, this adjustable exercise bike desk is the perfect gift for yourself, or for anyone who wants to make the most out of exercise time! It's perfect for a laptop, books, tablet, or even food, for those wanting to burn calories while they consume them!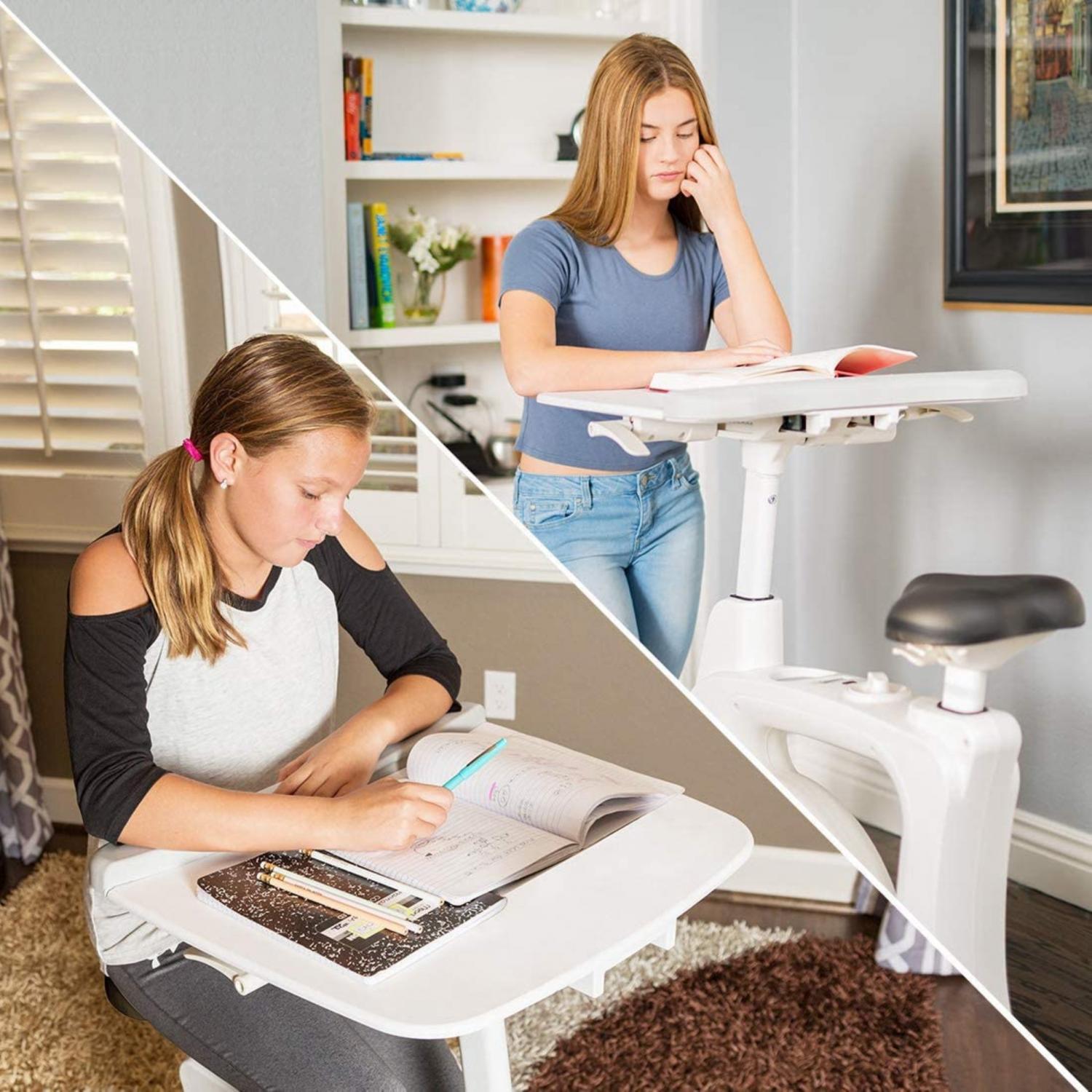 The exercise bike desk comes in two different colors - black or white.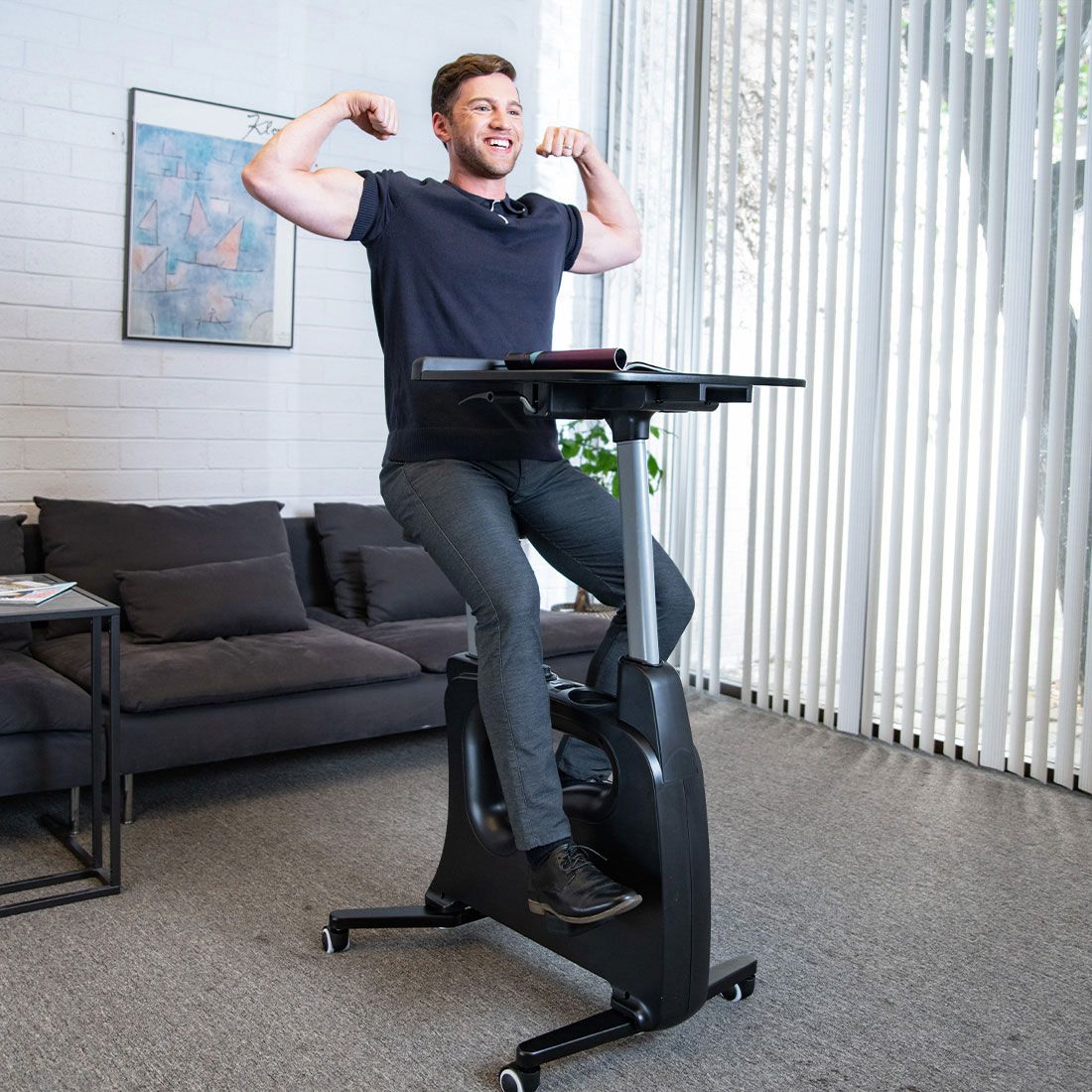 Weighing just 51 pounds, this adjustable exercise workstation is fairly light and easy to place in any part of the house. Take this exercise bike desk chair outside with the Balkonzept balcony desk, and you've got the perfect work-from-home simulated cycling experience.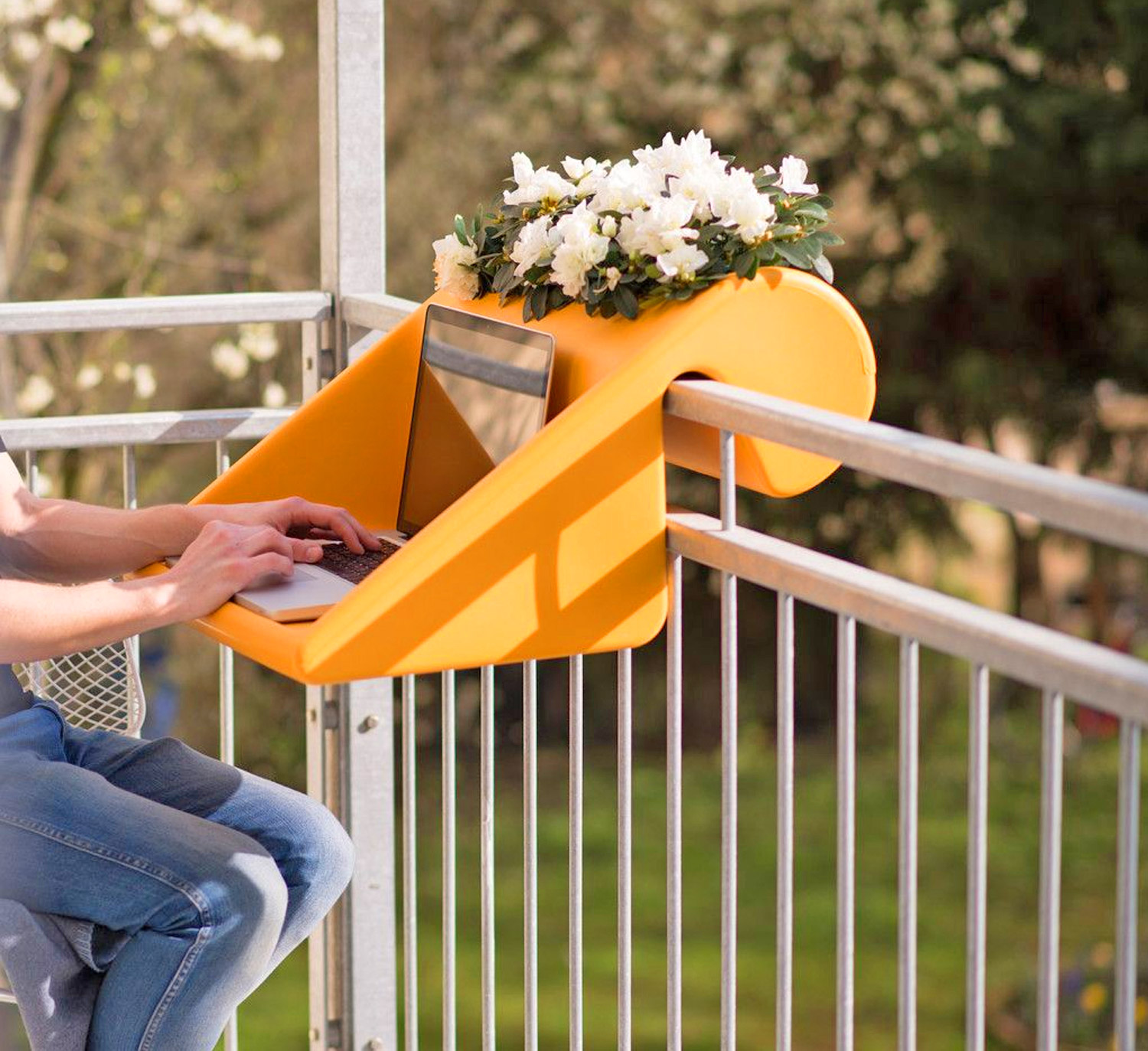 At about 38 inches long and just over 23 inches wide, the adjustable cycling workstation can be tailored to just about any desk or area. The height is completely adjustable, so it can range in height from about 30 inches to just over 37 inches.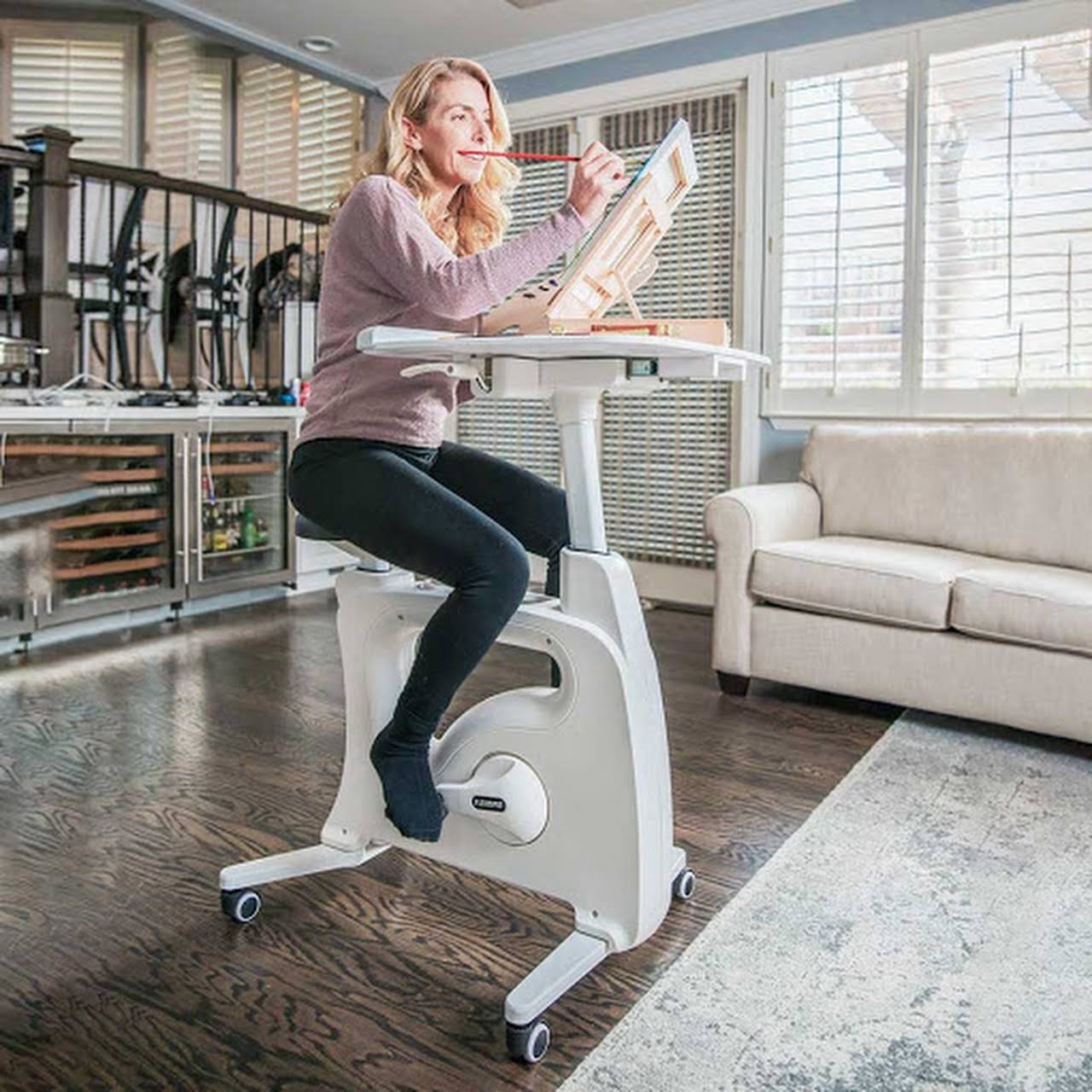 Another major benefit of the desk cycle's adjustability is that it will work with a wide range of heights, perfect for any person between 5'1" and 6'2". Beyond that range, one could still probably make the bicycle desk chair work, it just might not be the most comfortable.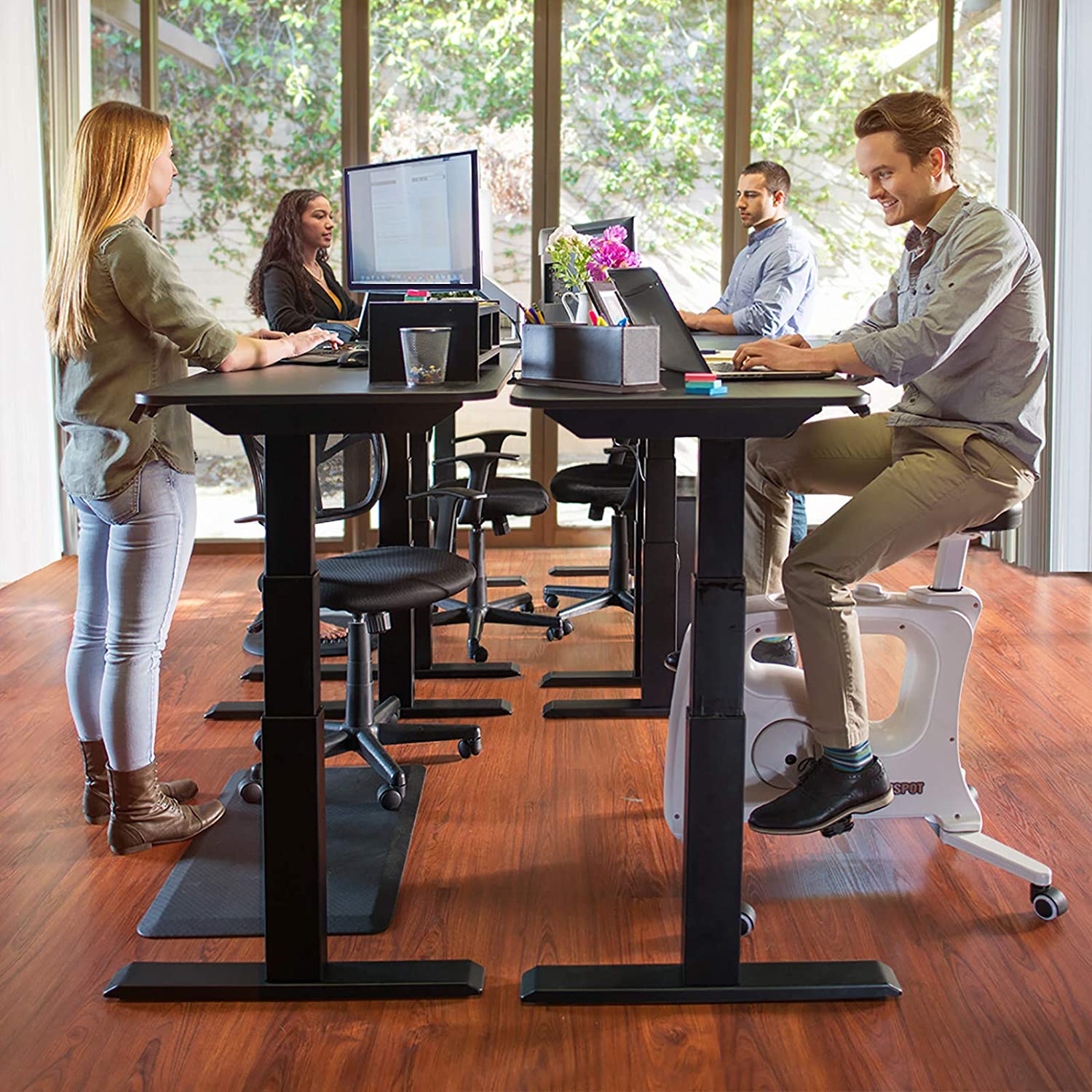 The seat on the exercise bike desk will also safely support anyone up to 300 pounds, which is the manufacturer's maximum suggested weight.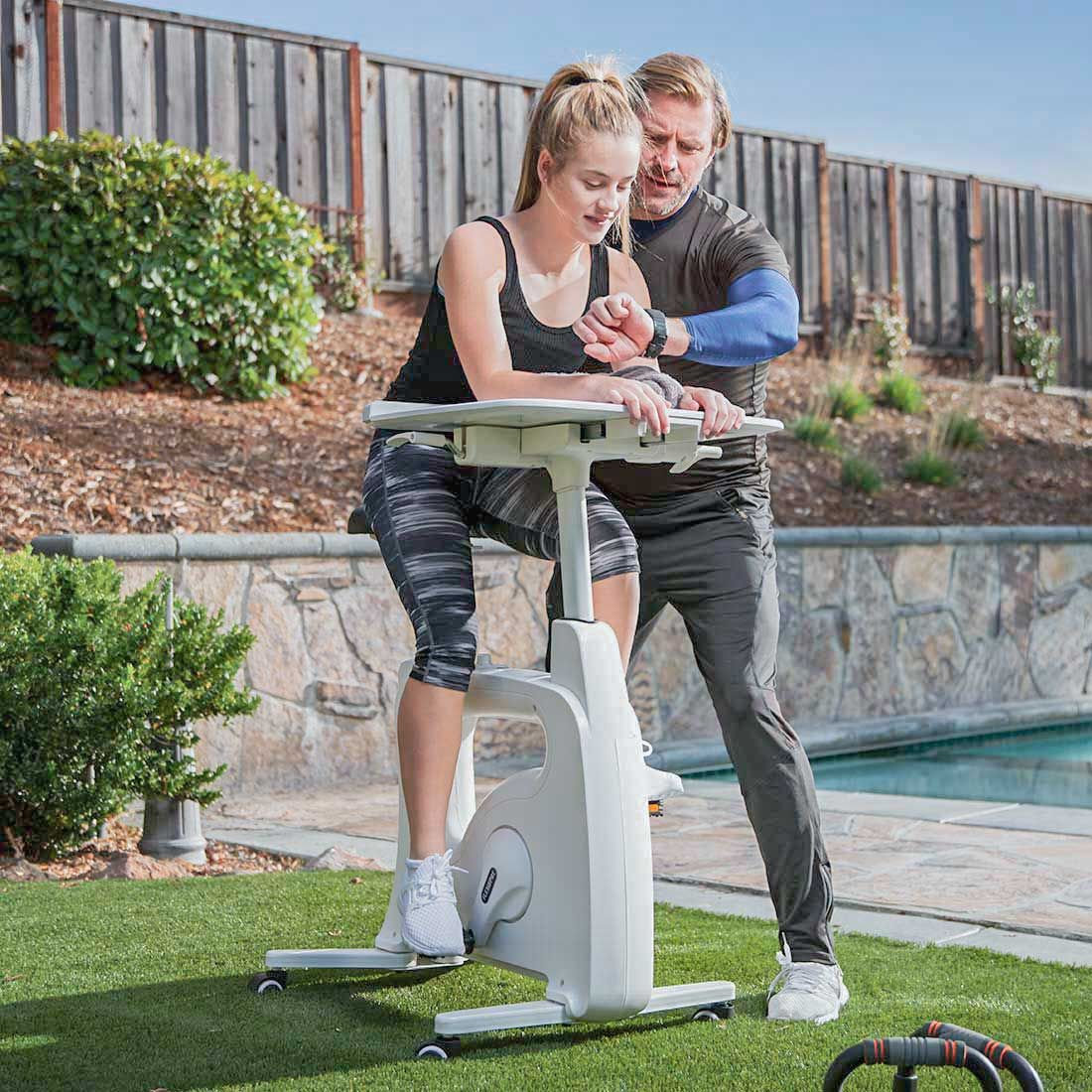 If you elect to get the exercise bike desk chair version that comes with its own desktop, the desktop is about 20 inches by 23 inches, and can fit most laptops with a notebook and a mobile phone too, according to the company.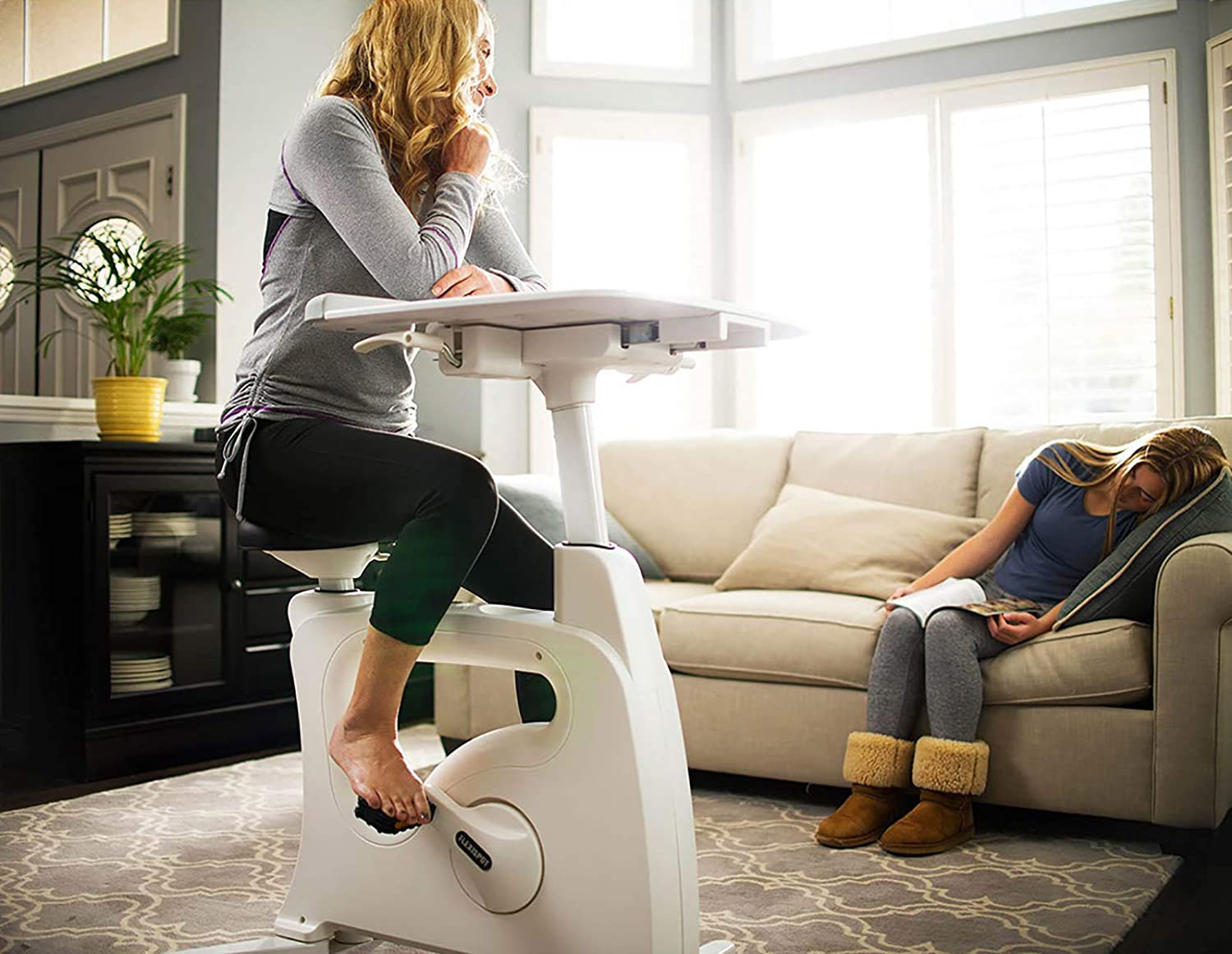 The exercise bike desk is also whisper quiet, so it won't disturb people around you!
Using a magnetic resistance mechanism, this exercise workstation bicycle offers eight separate resistance levels, all adaptable with a dial and onboard interface just beneath the seat. It's extremely user-friendly, and has a gentle-press pneumatic adjustment lever, which allows the user to change the height on the exercise bike desk with ease.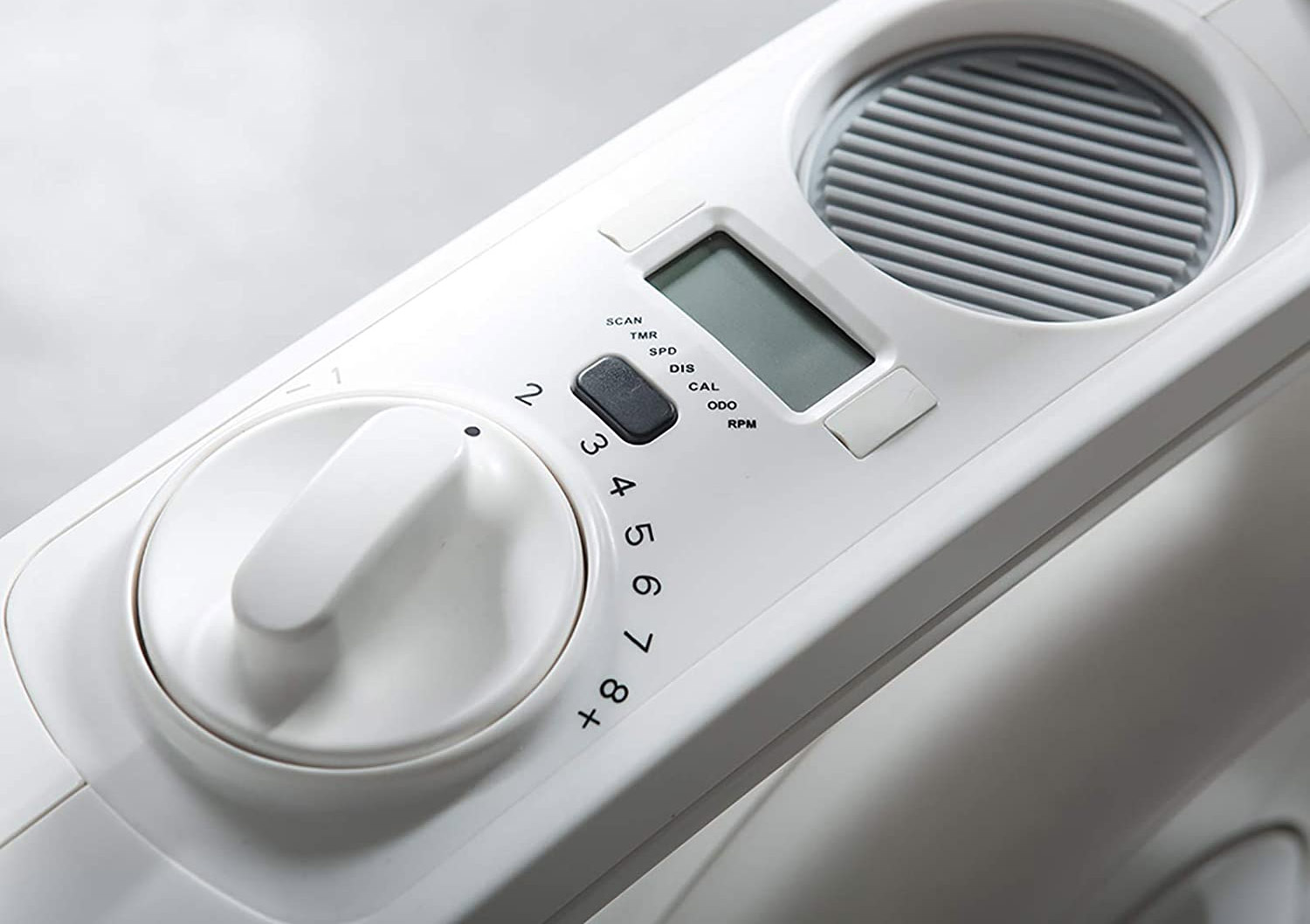 The cycling desk's LCD interface also displays your performance stats, so you can keep a progress log of how you're doing, and set and achieve any goals you'd like, all within the comfort of your quarantine workday habits!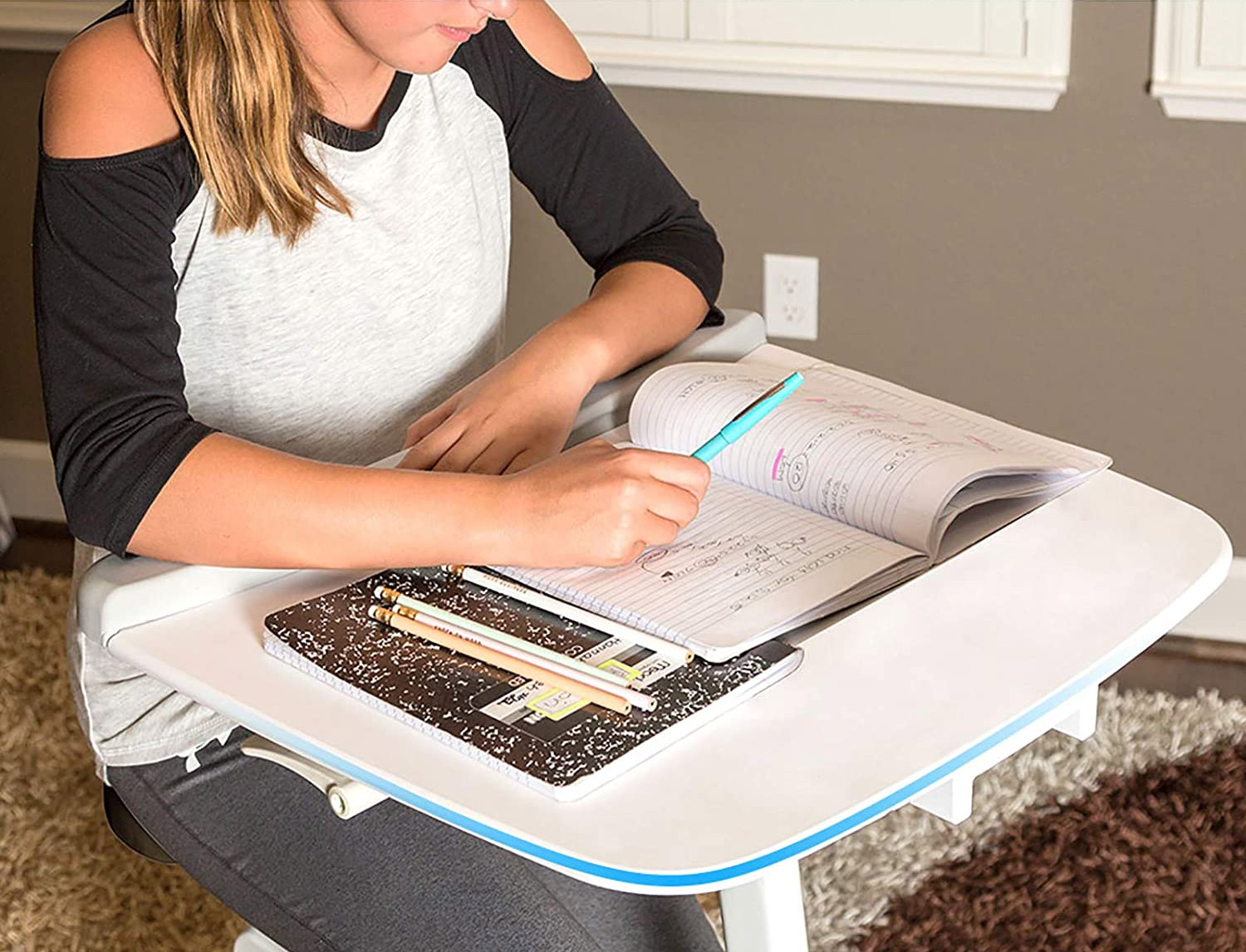 The cycling desk chair utilizes "whisper-quiet" technology, so the sound of your biking won't distract your family, pets, or colleagues during Zoom meetings. Similarly, the exercise bike desktop doesn't wobble while you pedal, offering you a completely sturdy surface on which to work.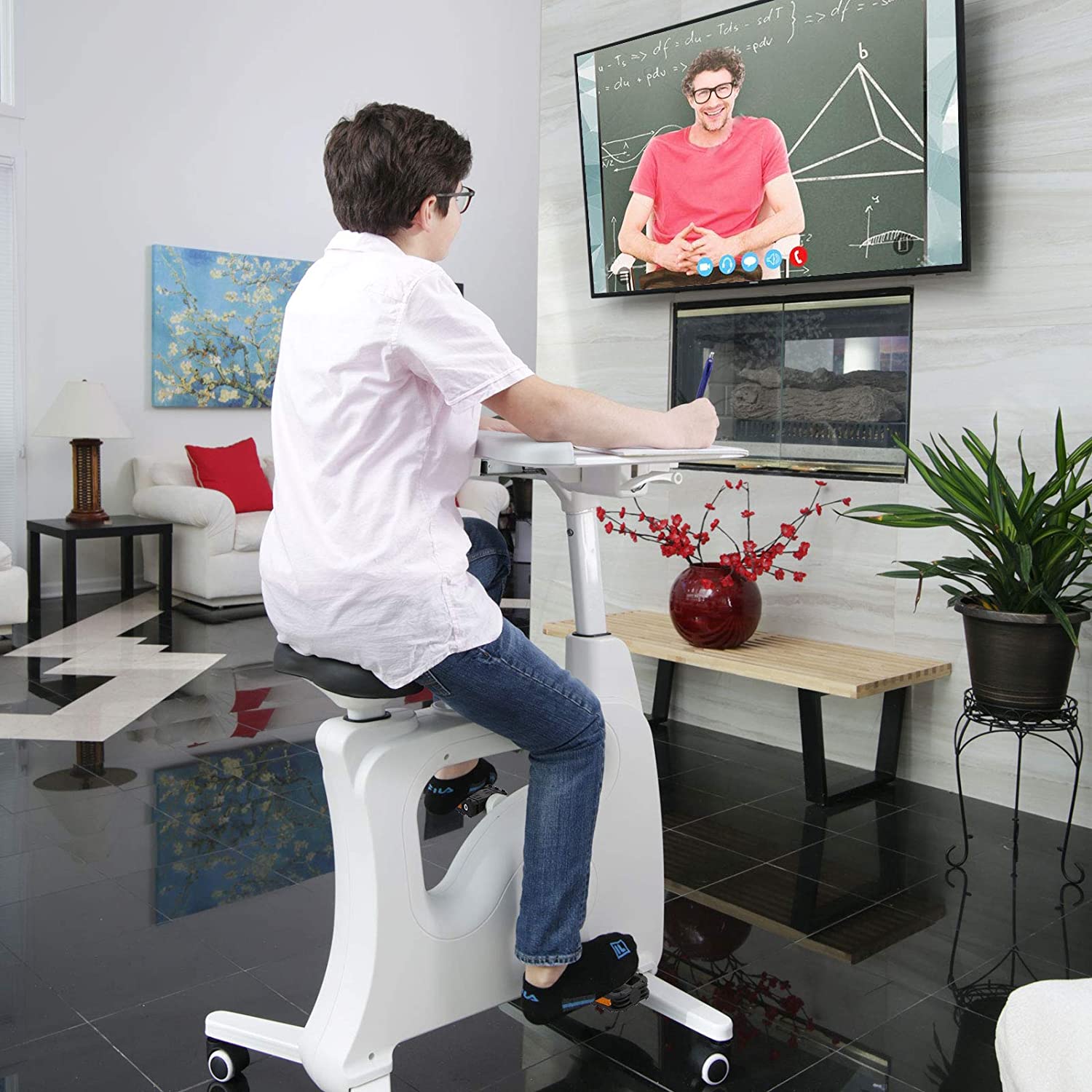 Conveniently enough, the exercise bike desk chair comes with rolling wheels to make it easy to mobilize. In addition, the wheels lock down automatically when anything above 66 pounds, so these casters pretty much take care of themselves, unless you're a small child - in which case you'll probably want supervision, despite how impressive it is that you've read this far.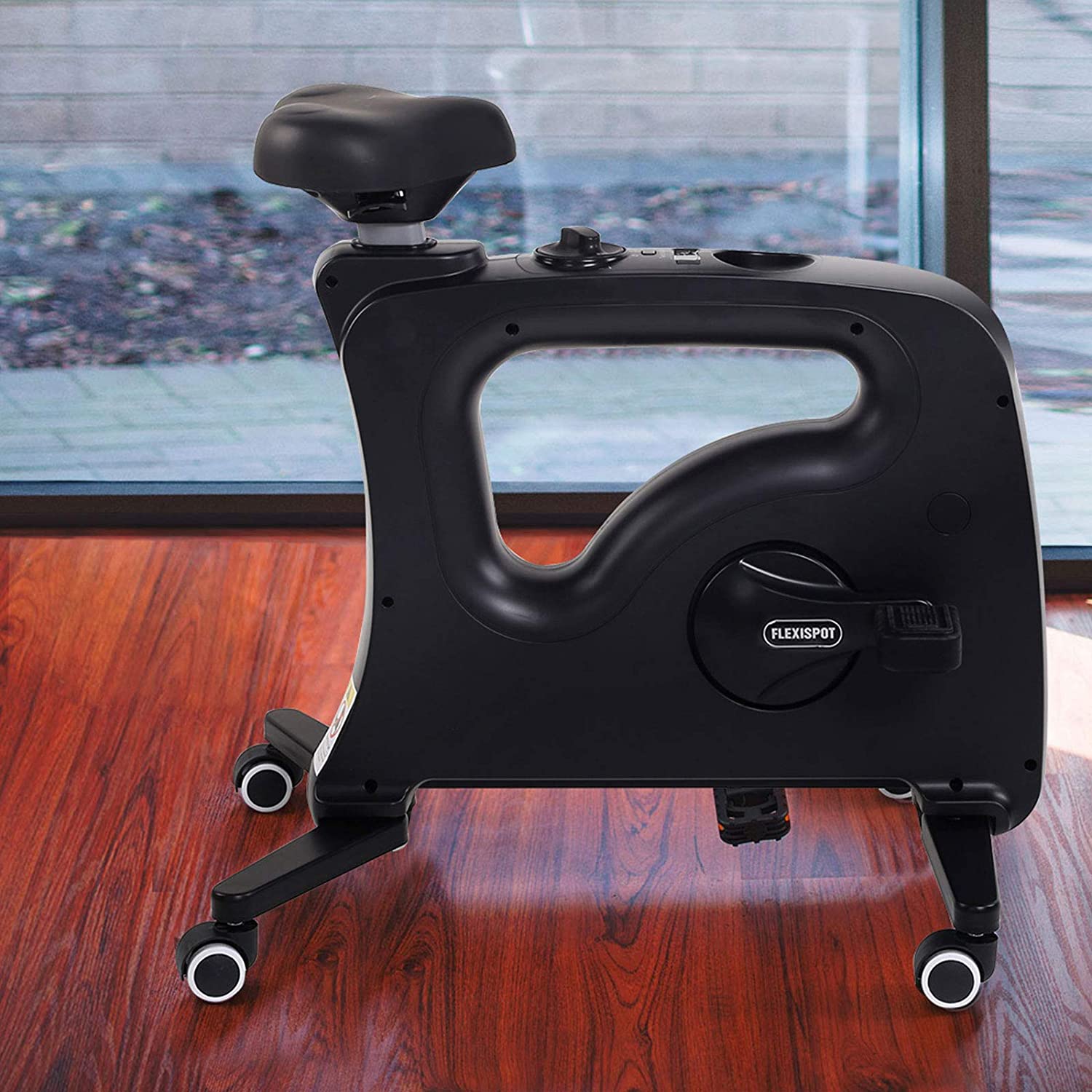 The exercise bike desk only takes about a minute to assemble, making it perfect to use right out of the box. It also won't require any extra tools, skills, or strength to put together, so you don't have to worry about struggling to build it.
When you'd just rather stand at your desk and work, just tuck it under until you'd like to use it again!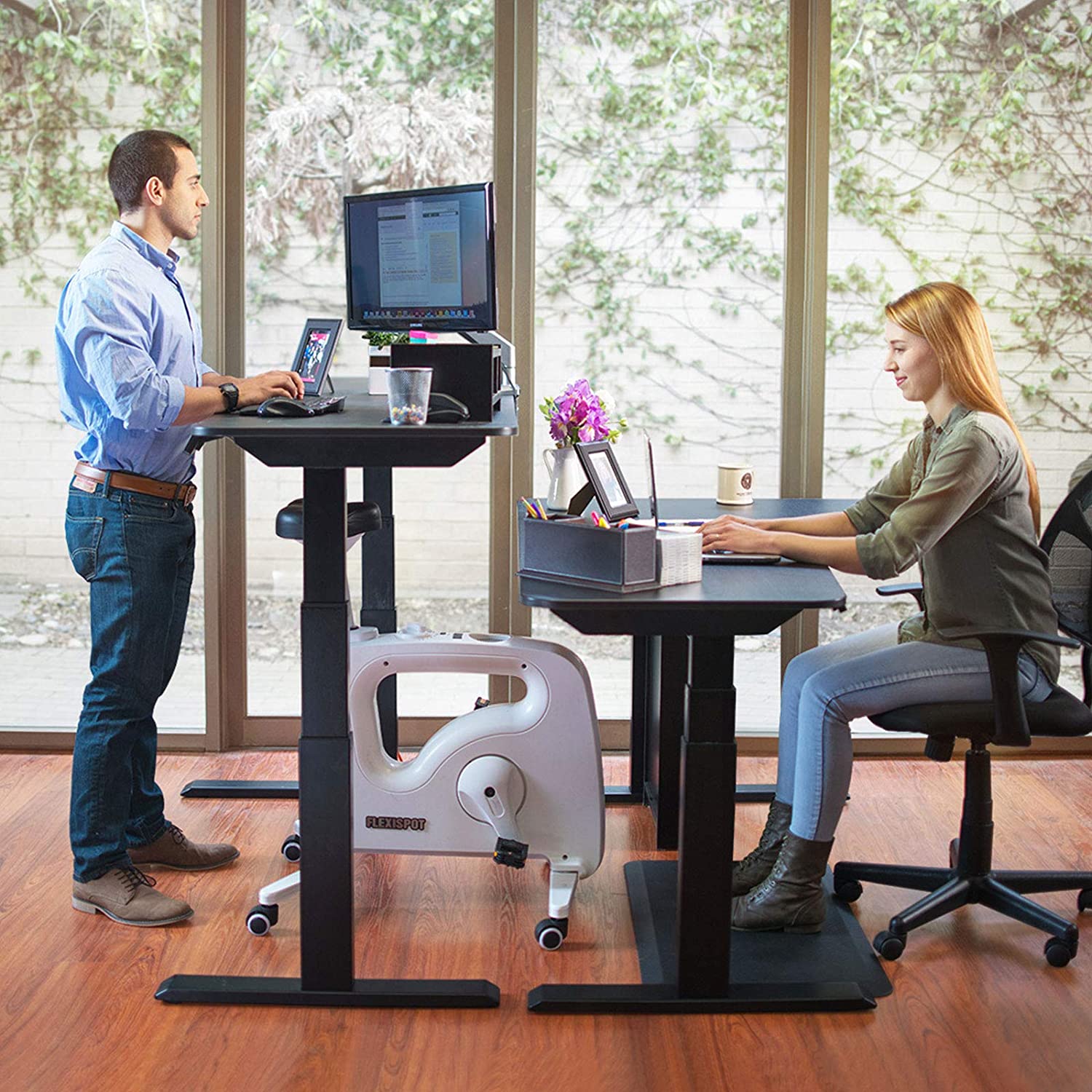 Perfect for use while getting some exercise while playing video games!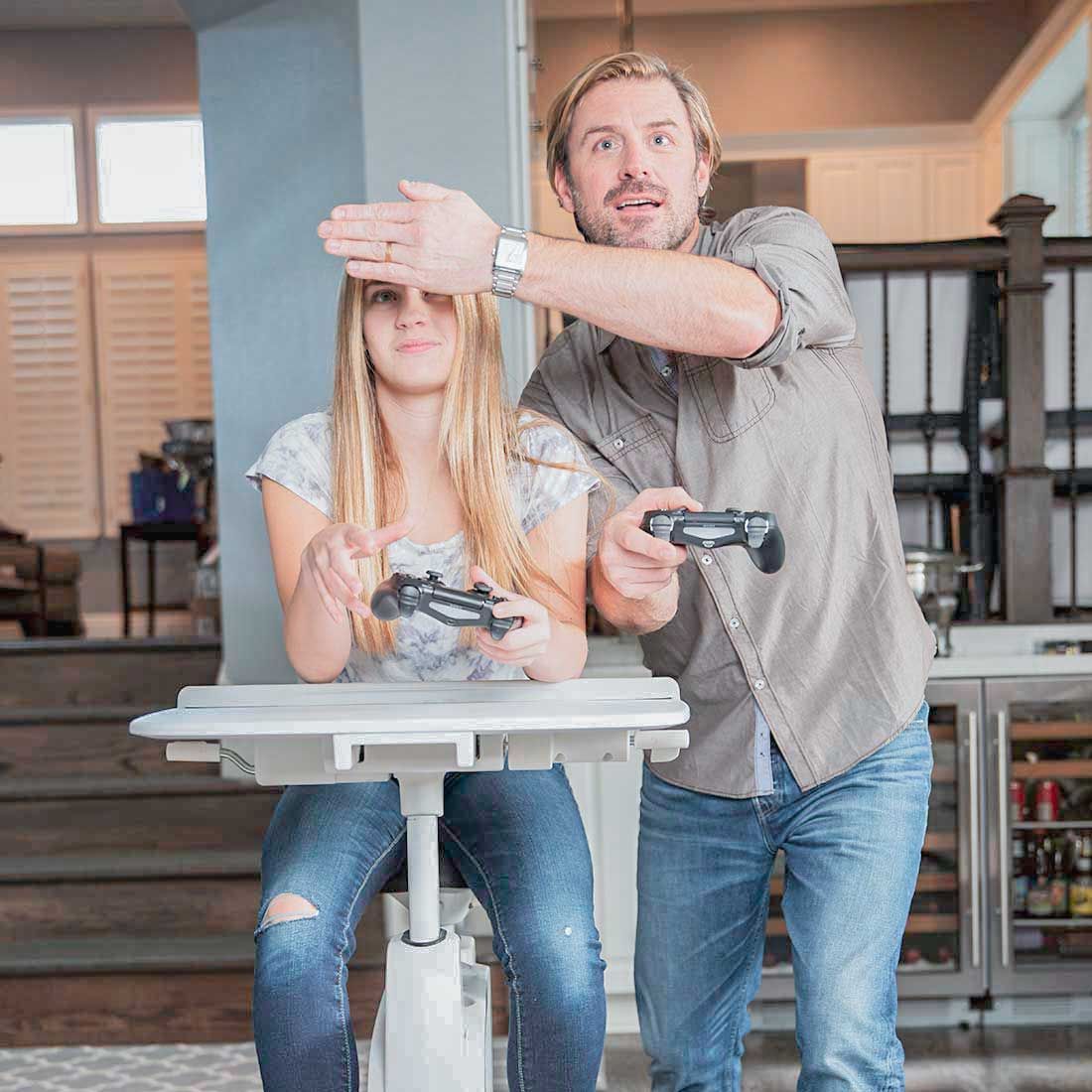 You can also use it as a simple exercise bike while just sitting on the couch as well!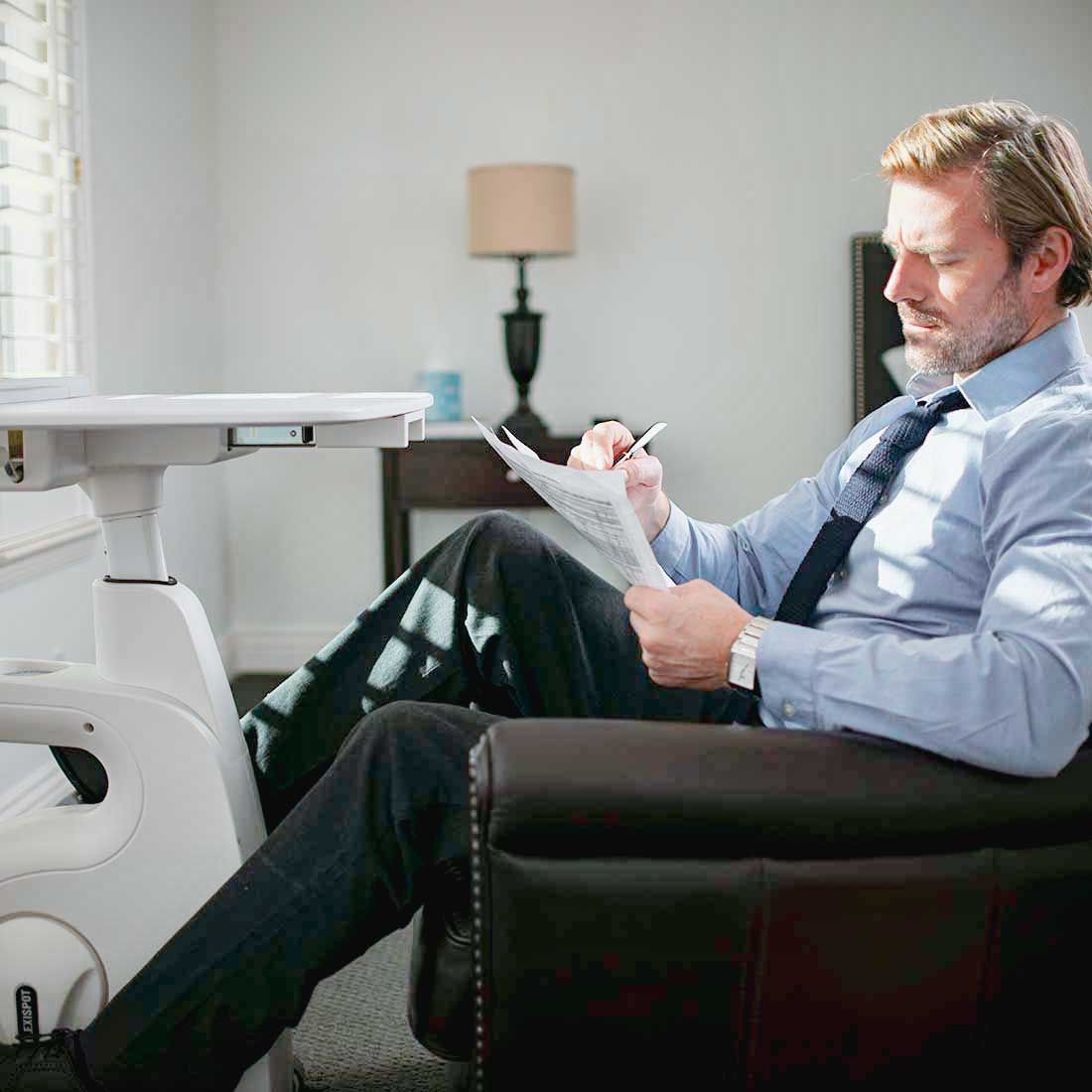 Just remove the desktop from the exercise bike to use it at your existing desk!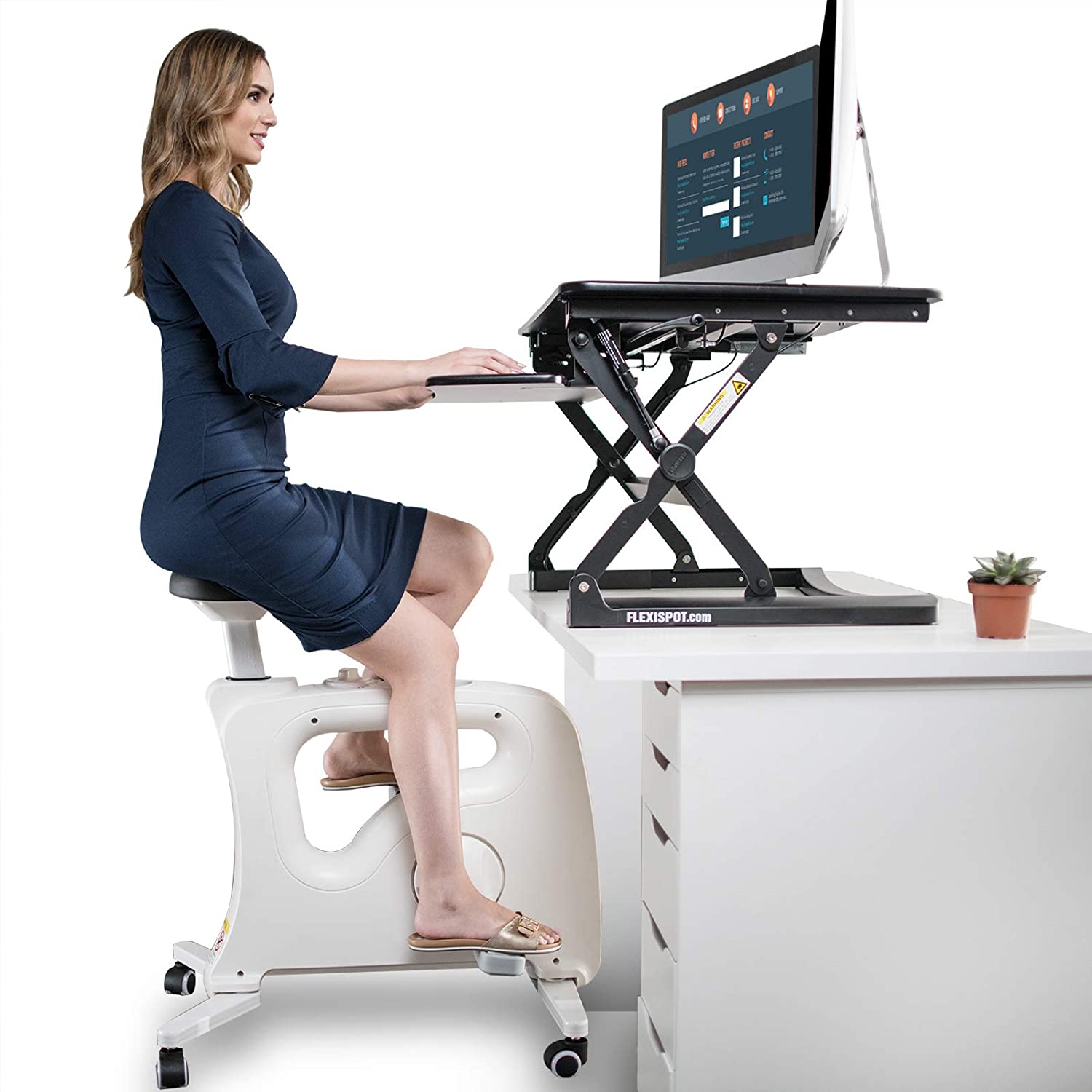 The exercise bike desk comes in either white or black colors to choose from!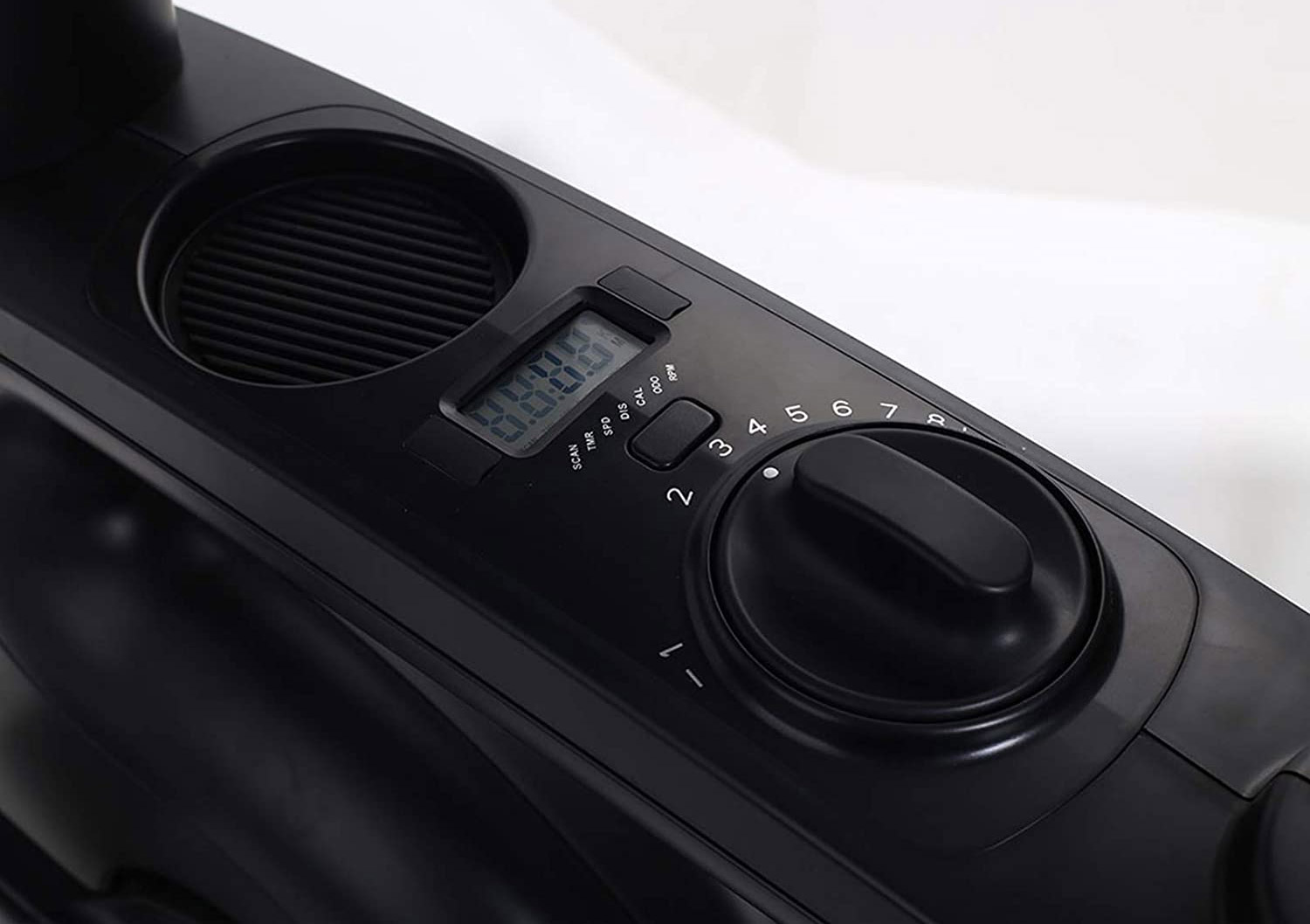 The bicycle desk comes with 8 different resistance levels that lets you go from light activity to a more robust workout with a flick of your wrist!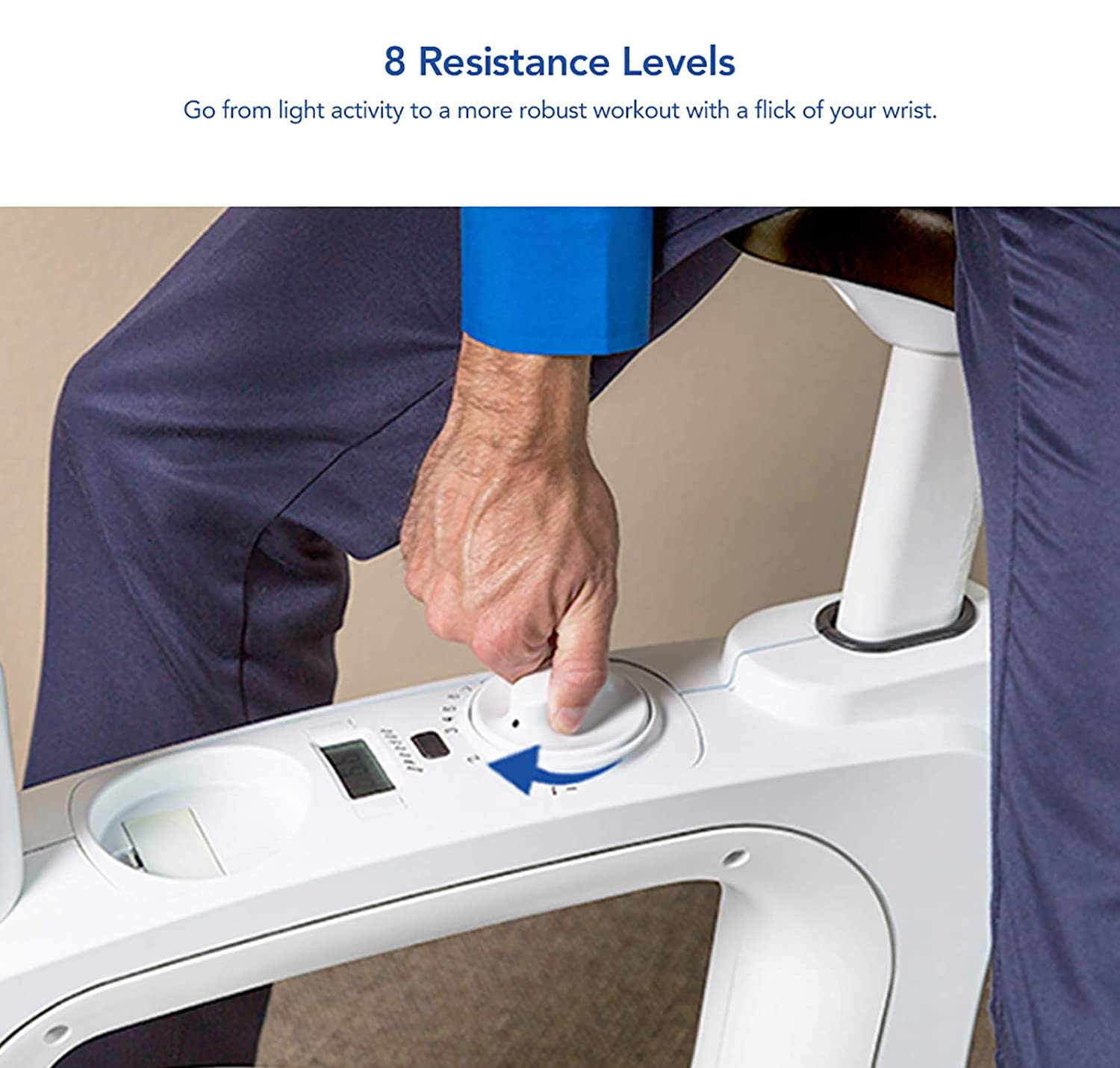 Use the bicycle desk as a simple standing desk when you'd rather not pedal on the bike or just need a break!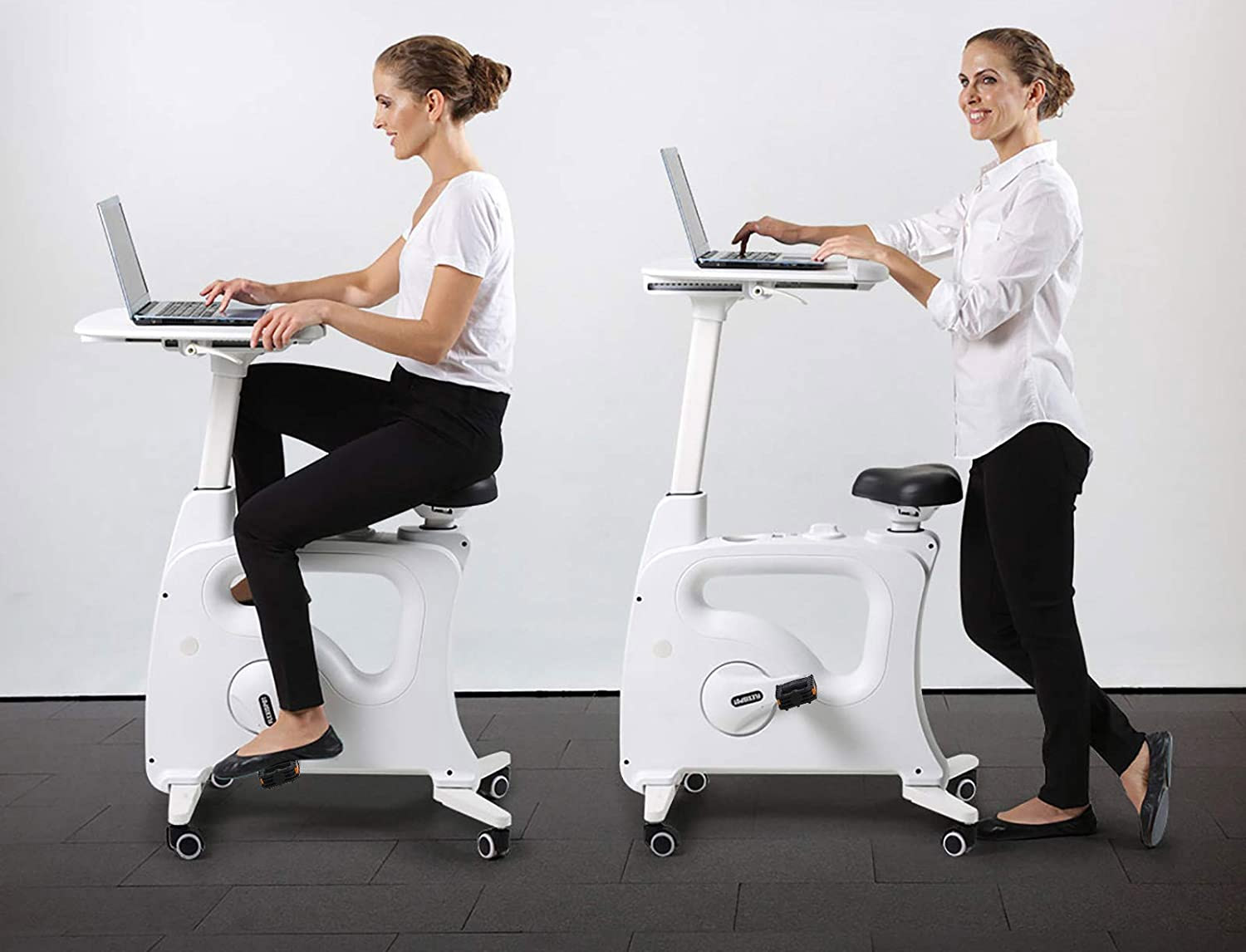 Check out the exercise bicycle desk in action via the video below.
Subscribe To Our YouTube Channel