This Excavator Bucket Coffee Mug Is Perfect For Construction Workers
By Ryan on 12/10/2020 11:01 AM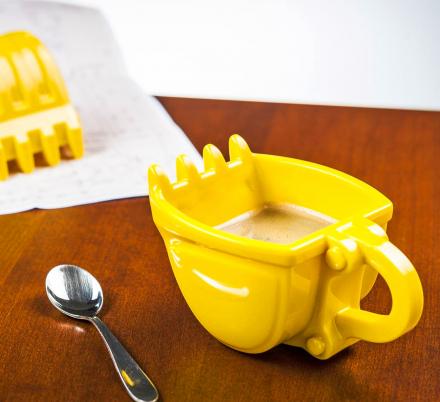 When looking for the perfect gift idea for a construction worker, you may turn to the magnetic finger sleeve that holds onto screws and nails, an ultra-rugged outdoor coffee maker, or perhaps some air-conditioned shirts for working on hot summer days. Well, now there's the perfect small gift idea for construction workers, and especially those that control excavators with this Excavator Bucket Coffee Mug. It's called the digger mug, and it's perfect for those already in the business, or those just love large construction machinery!
The idea of a coffee mug shaped like an excavator mug has been circling the internet for years with a viral image of one, but it has just recently been turned into a real product. Originally the idea was thought-up by Martin Egger saw that the idea of an excavator bucket mug hadn't been created by anyone, and took it upon himself to bring the idea to fruition.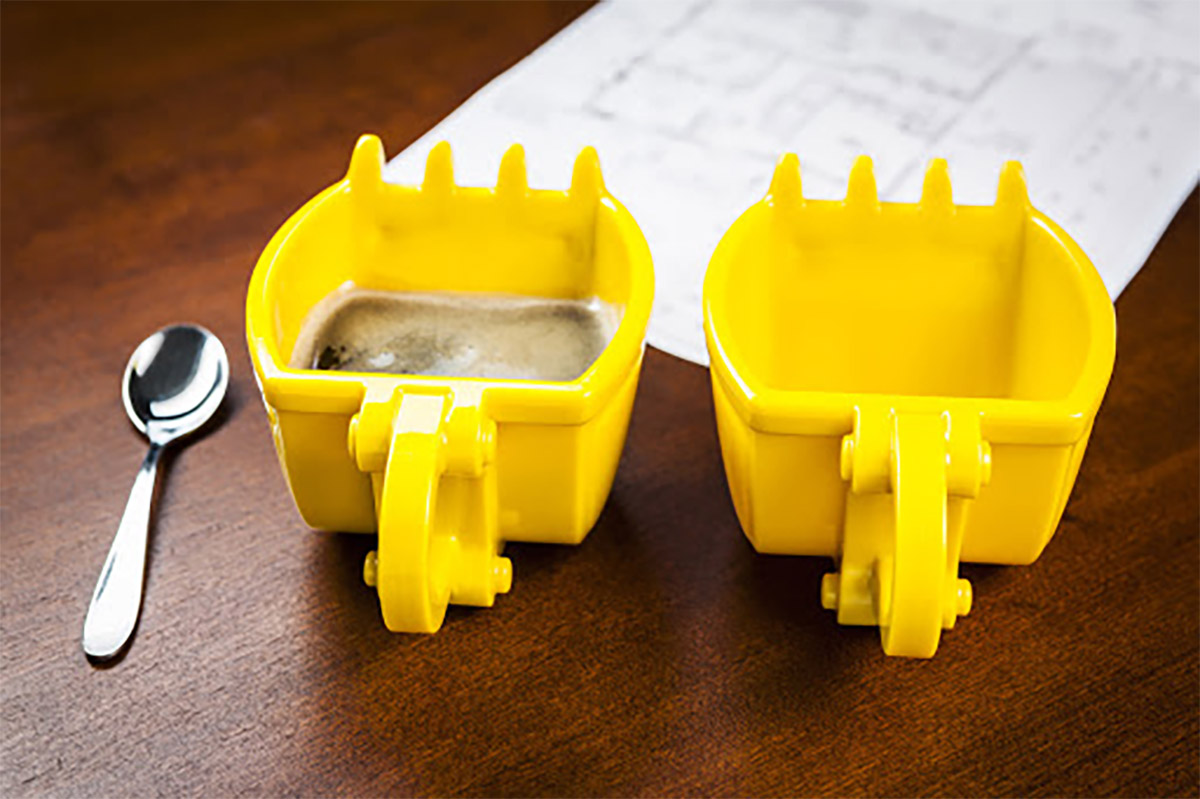 "The unique design of the digger-mug has been published on the internet as a photo-realistic model in 2010 for the first time. The virtual photo of this mug was on its way around the world on social media sites such as Facebook or Pinterest, in particular. The creation elated not only me, but also many others. The extraordinary concept of a mug in the shape of a dredger bucket simply needed to be put into practice."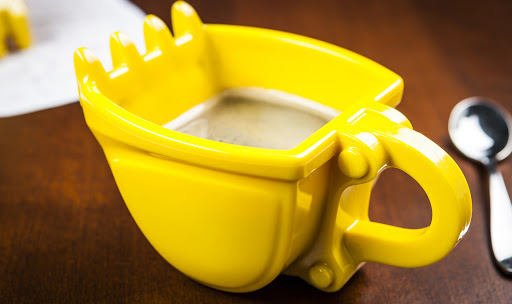 Although, the digger mug is not made from ceramic like traditional coffee mugs are, it it made from a super durable plastic that's made to last through the years, and is even dishwasher safe for easy cleanup after use. It's perfect for use with tea or coffee, it can handle liquids up to 194 degrees F, can hold up to 6 oz of liquid, and is bright yellow in color (just like most excavator buckets).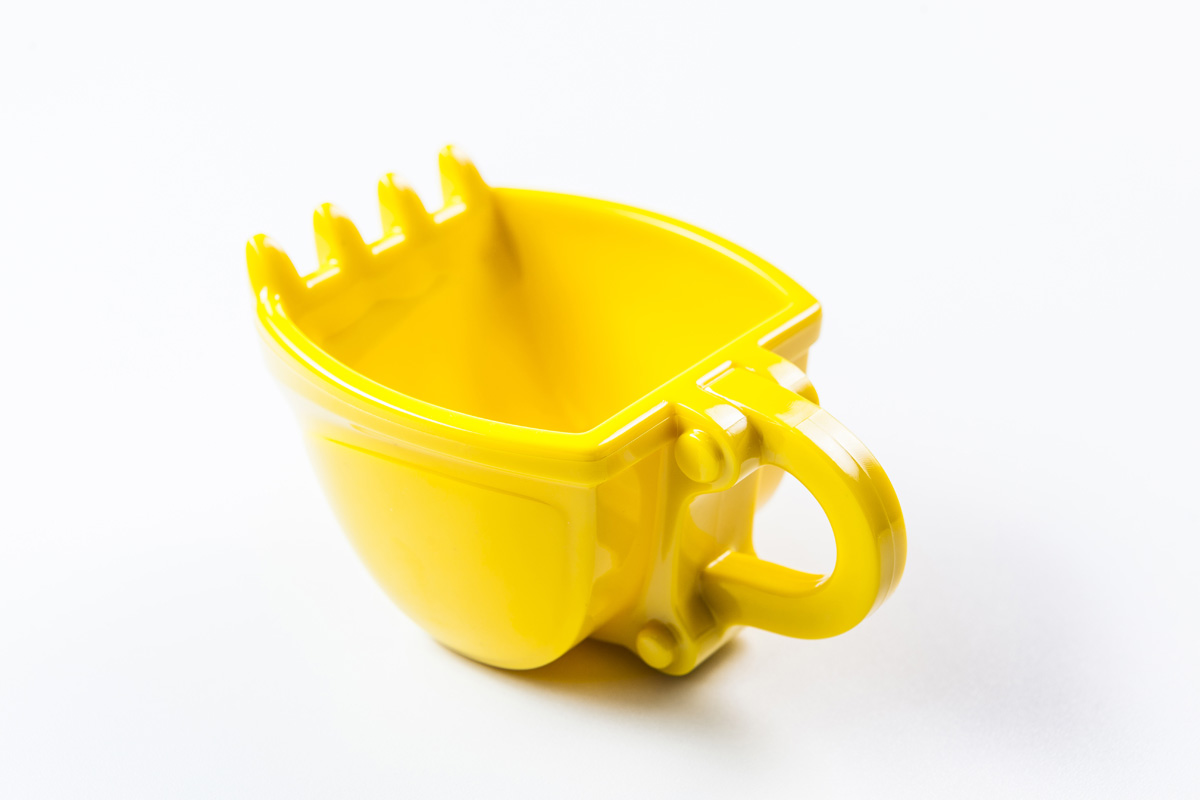 The excavator bucket coffee mug is made with slightly rounded edges so that it's easy to drink from the edge, and it's a perfect gift idea for construction machinery operators and non-operators of any age, civil engineers, little ones who love tractors and big machinery, fans of construction, and more!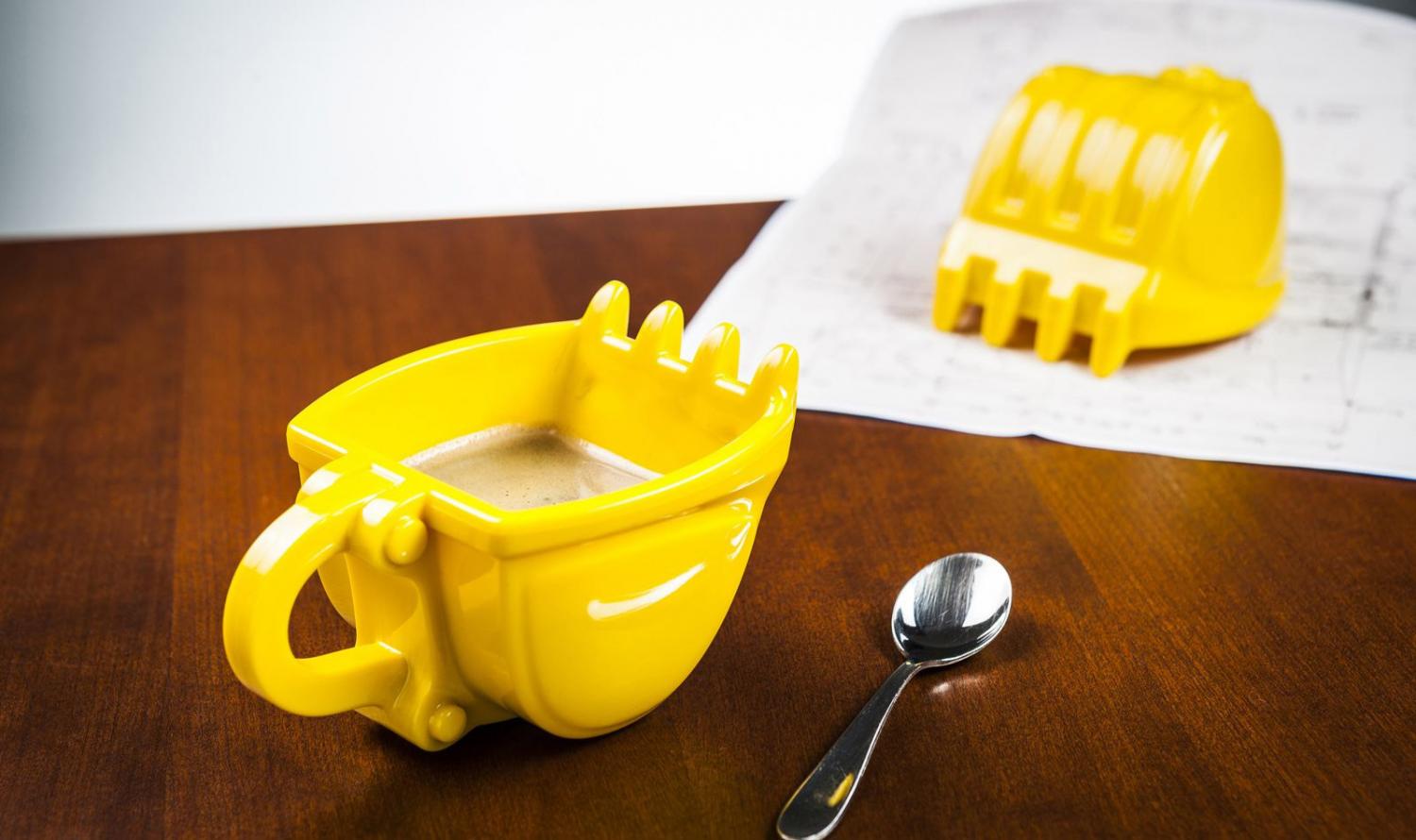 The Excavator Bucket Mug can hold up to 6 oz of liquid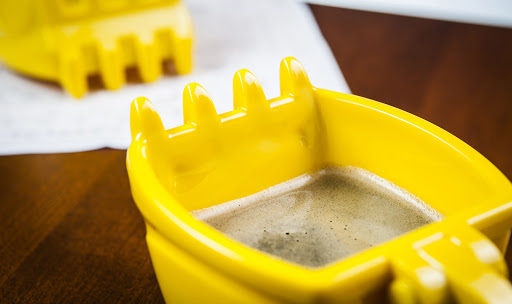 The digger mug is made in Germany from the highest quality and super durable plastic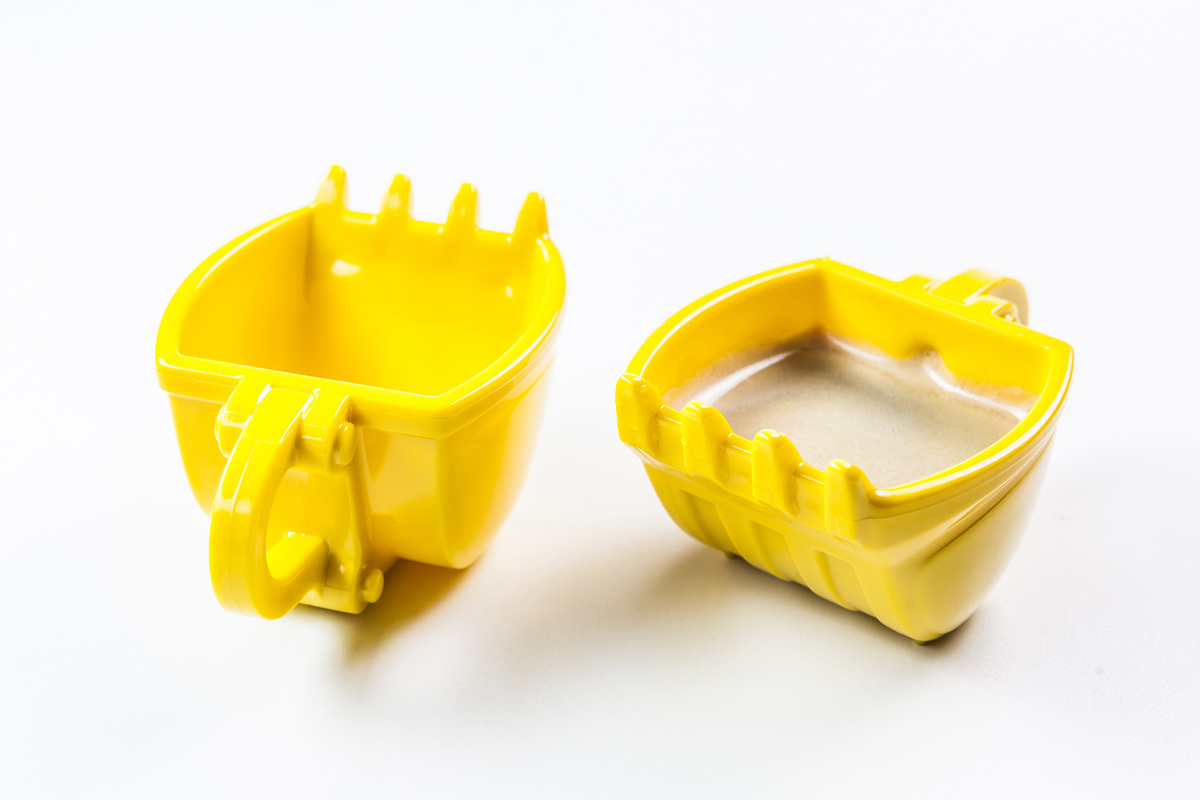 The excavator bucket mug has rounded sides to make it easy to drink from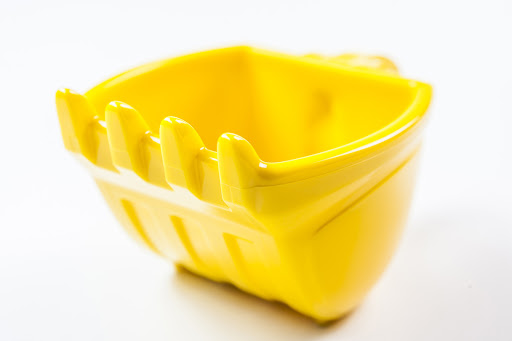 It's impeccably designed to make it look just like a real excavator bucket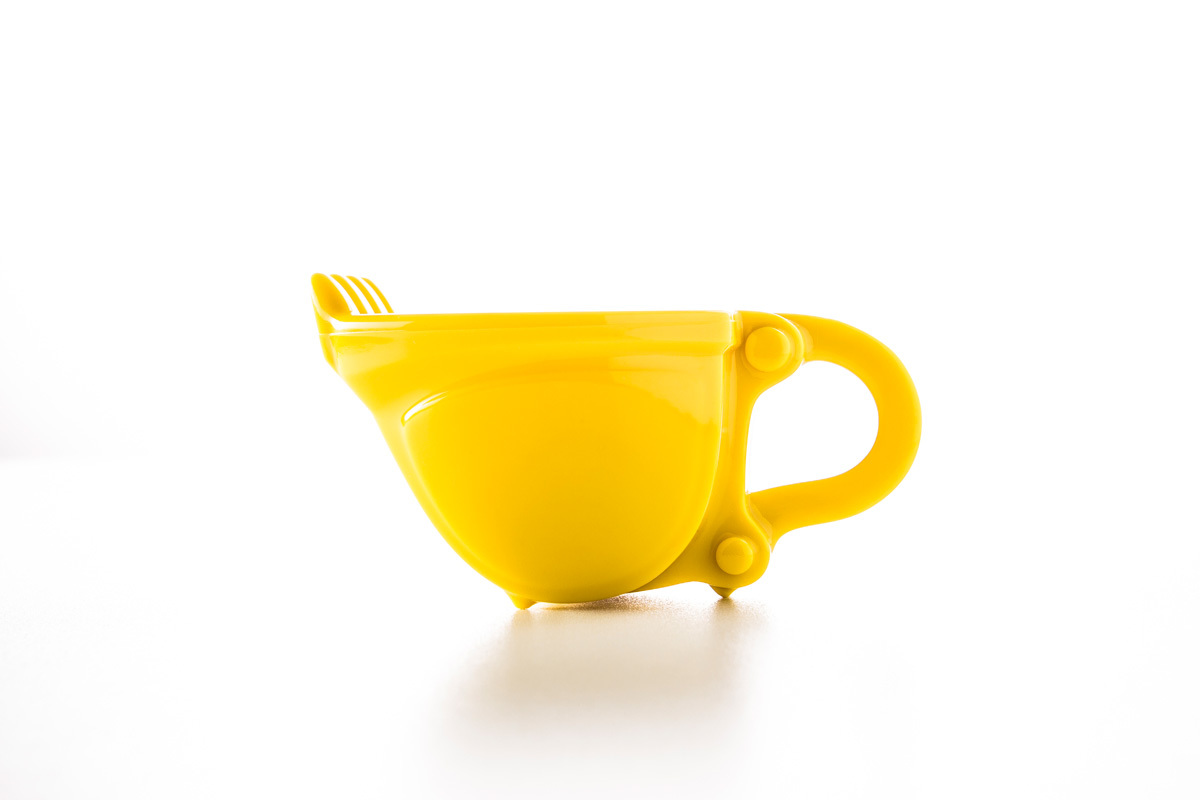 The construction machine coffee mug can hold liquid up to 194 degrees F, and is dishwasher safe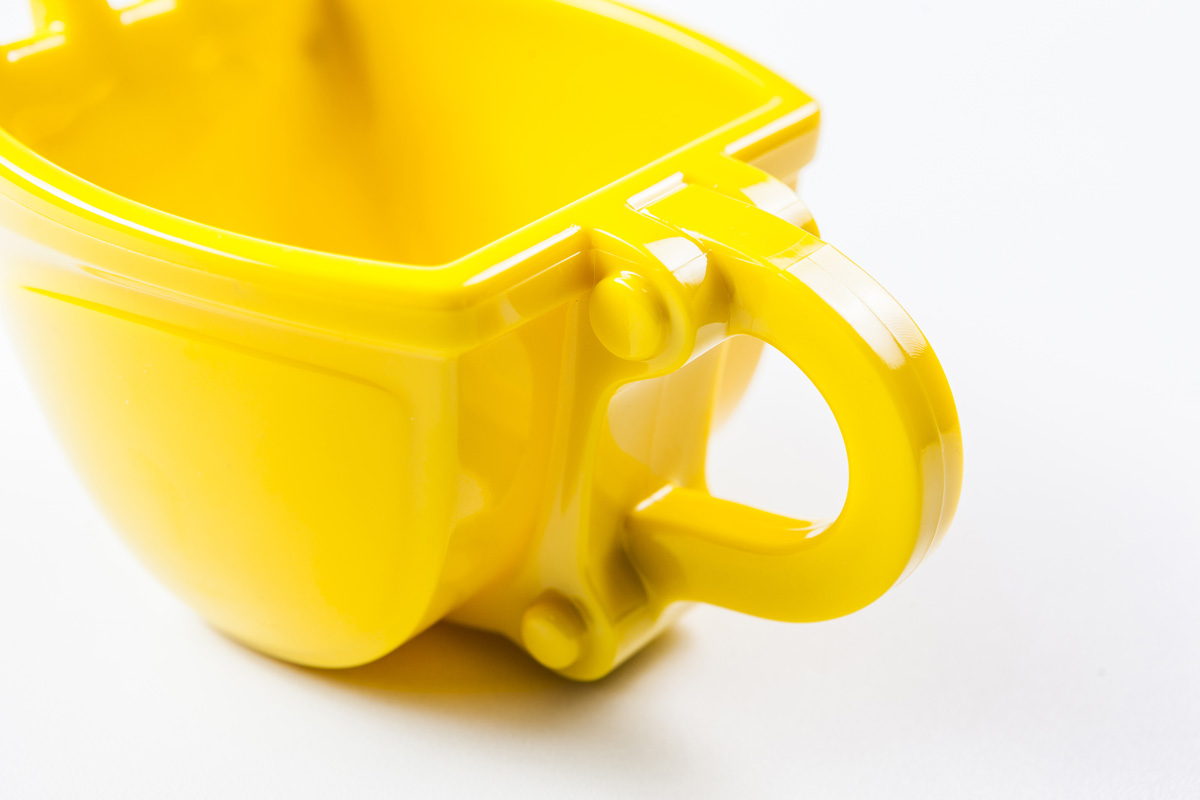 The bottom of the excavator coffee mug is designed so it sits perfectly flat and stable on any surface