This Dog Halloween Costume Turns Your Pooch Into a Werewolf
By Ryan on 09/20/2021 10:42 AM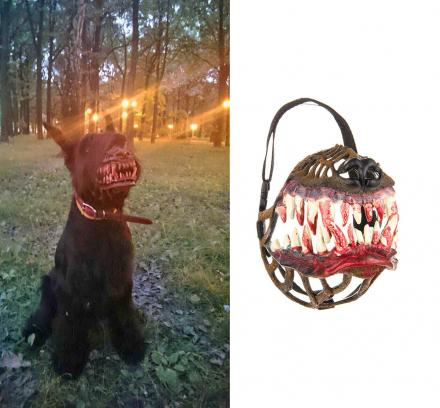 This dog muzzle makes your dog look like a snarling werewolf that's about to take a chomp out of your buttox, when in reality your dog is sitting calmy with it's mouth shut, wondering why everyone around them is looking so scared and panicked. Perfect to put on your dog before your kids get home and tell them that hes gone rabid and has rabies and that you'll have to bring him out back with a shotgun. It'll be the perfect prank and your small children will surely get a great laugh about it afterwards. But to put the icing on the cake you would need to attach a speaker to your dog playing a pre-recorded sound of a ferocious dog that's snarling and barking in a moist and angry manner to really get your children to believe it.
Made by Zveryatam, a Russian company that sells dog products, the rabid werewolf dog muzzle is meant more for a fun way to interact with and dress up your dog in a costume, rather than to be actually used to calm barking dogs, train them, or keep them from biting people, although it certainly could be used for that.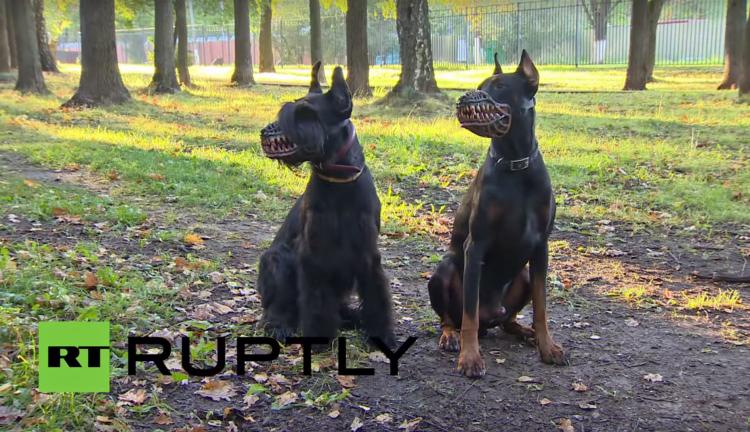 Image via: Ruptly
Made with a realistic looking dog nose, bloodied teeth, with lips up like the dog is snarling, this dog muzzle has a creepily realistic look to it. Although it would look terrifying on a doberman, a great dane, or other large breed dogs, I don't see it working so well on smaller breeds like Chihuahuas or pugs, granted, I don't even think a pug could wear a dog muzzle.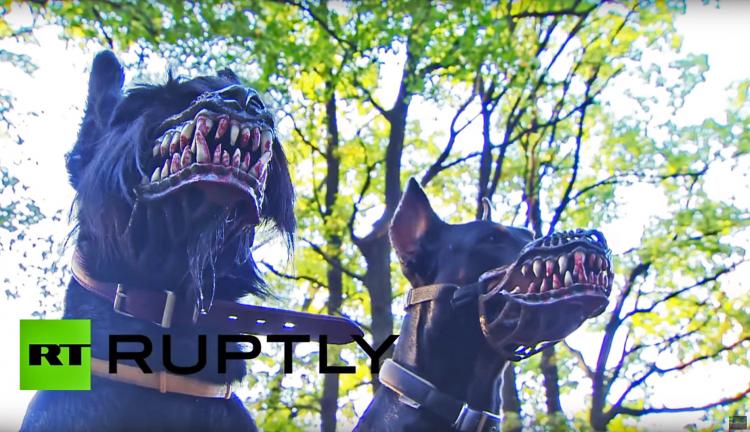 Image via: Ruptly
The Rabid Werewolf dog muzzle is made from plastic, is non-toxic and completely safe for your dog to wear, and uses a nylon strap with a plastic buckle to attach it to your dog's face. The werewolf dog muzzle comes in a plethora of different sizes to make sure you can find one that fits the size of your dog.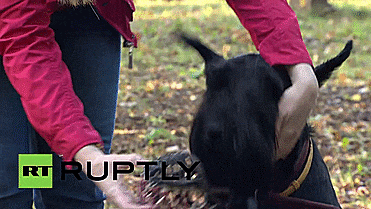 Image via: Ruptly
Just be sure that when attaching it to your dog's face that it remains somewhat loose so that your dog still has room to open their mouth and stick their tongue out, which is especially important for use in the summer when it's hot.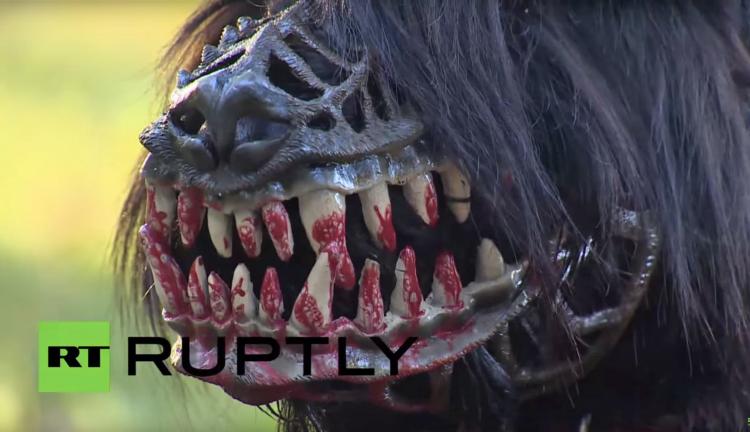 Image via: Ruptly
Check out the snarling dog muzzle in action via the video below.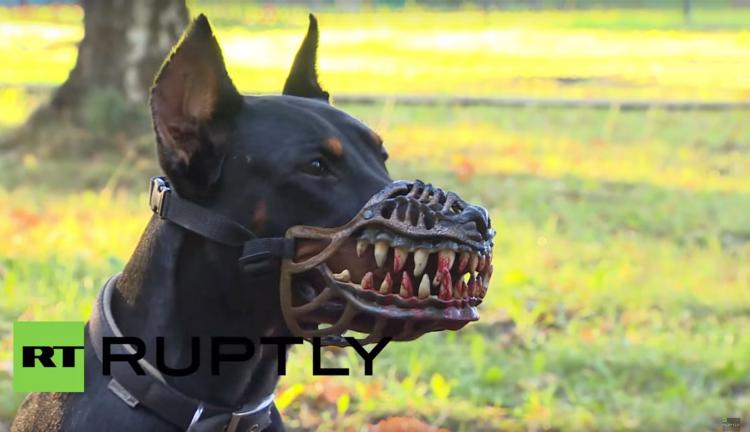 Image via: Ruptly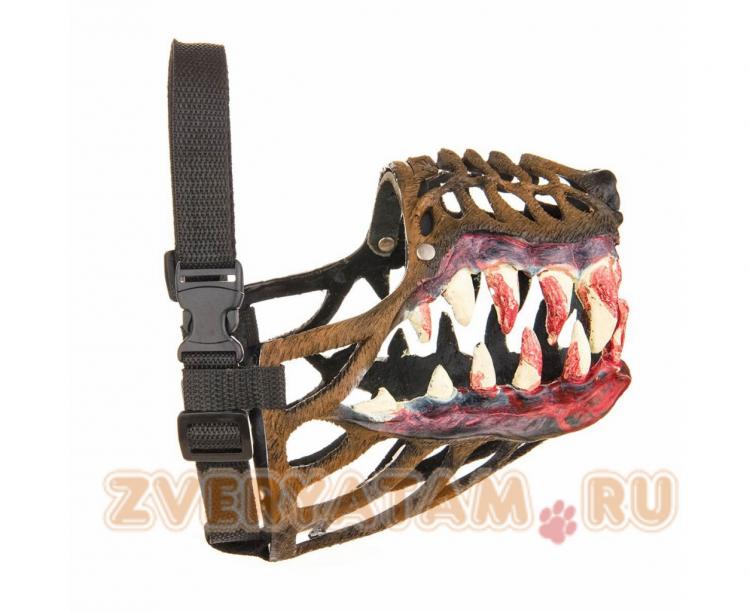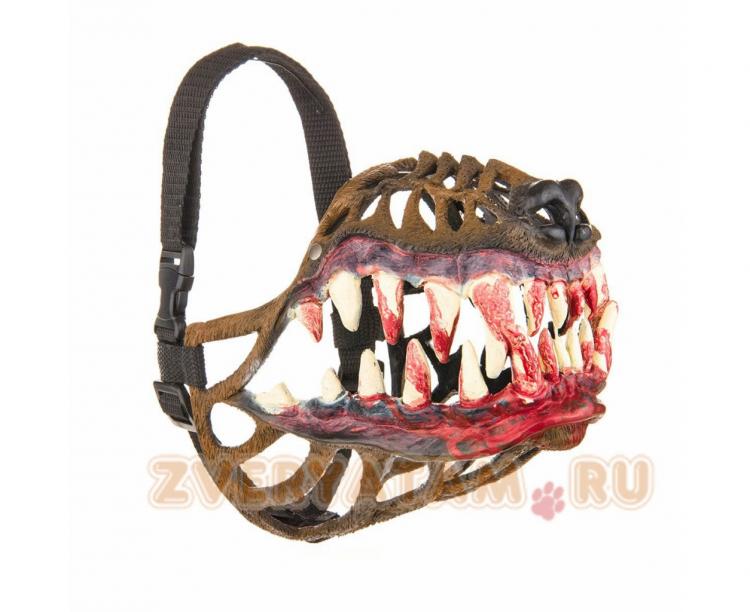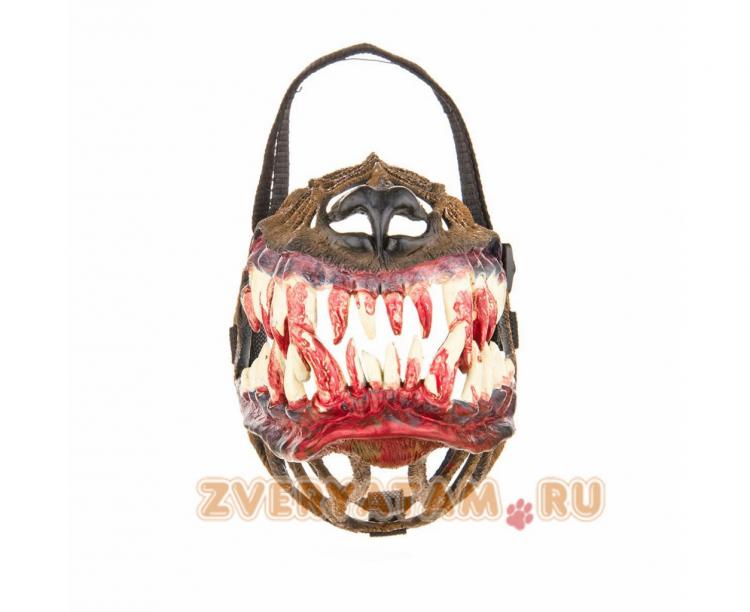 Subscribe To Our YouTube Channel