This Electric Assist Snow Bike Is Part Bicycle Part Snowmobile
By Ryan on 11/29/2021 10:22 AM (Updated: 12/13/2021 11:35 AM)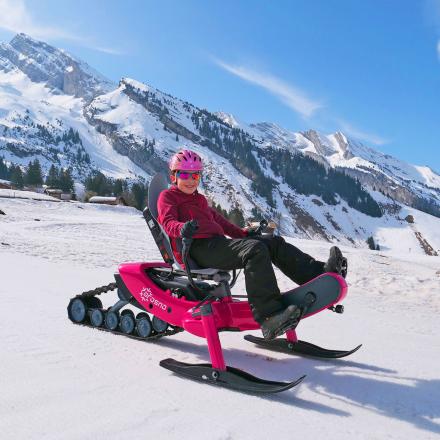 I've seen some pretty rad bikes in my time here at OddityMall. When they let me out of my steel cage for those brief moments of sunlight that I'm allotted each day, I imagine myself cruising off to freedom on the Daymak solar powered bike or taking to the high seas with the Hydrofoil watercraft bike. And now, as the long, dark winter approaches, I have found another means of escape in the Arosno E-Trace, the world's first electric bike that's designed specifically for snowy conditions!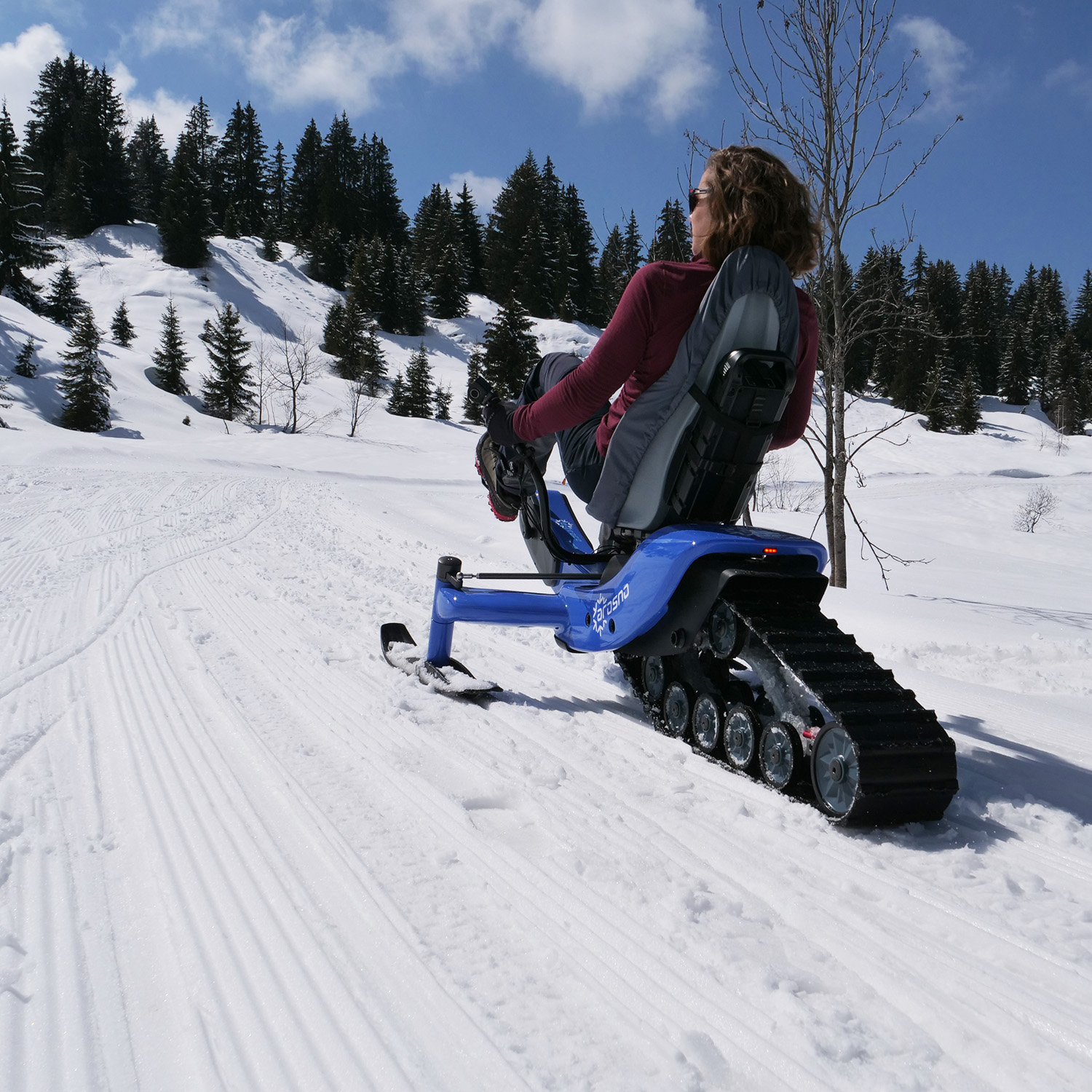 Designed and developed by the French company Arosno, the E-Trace revolutionizes winter transportation by combining the sled with the traditional electric mountain bike.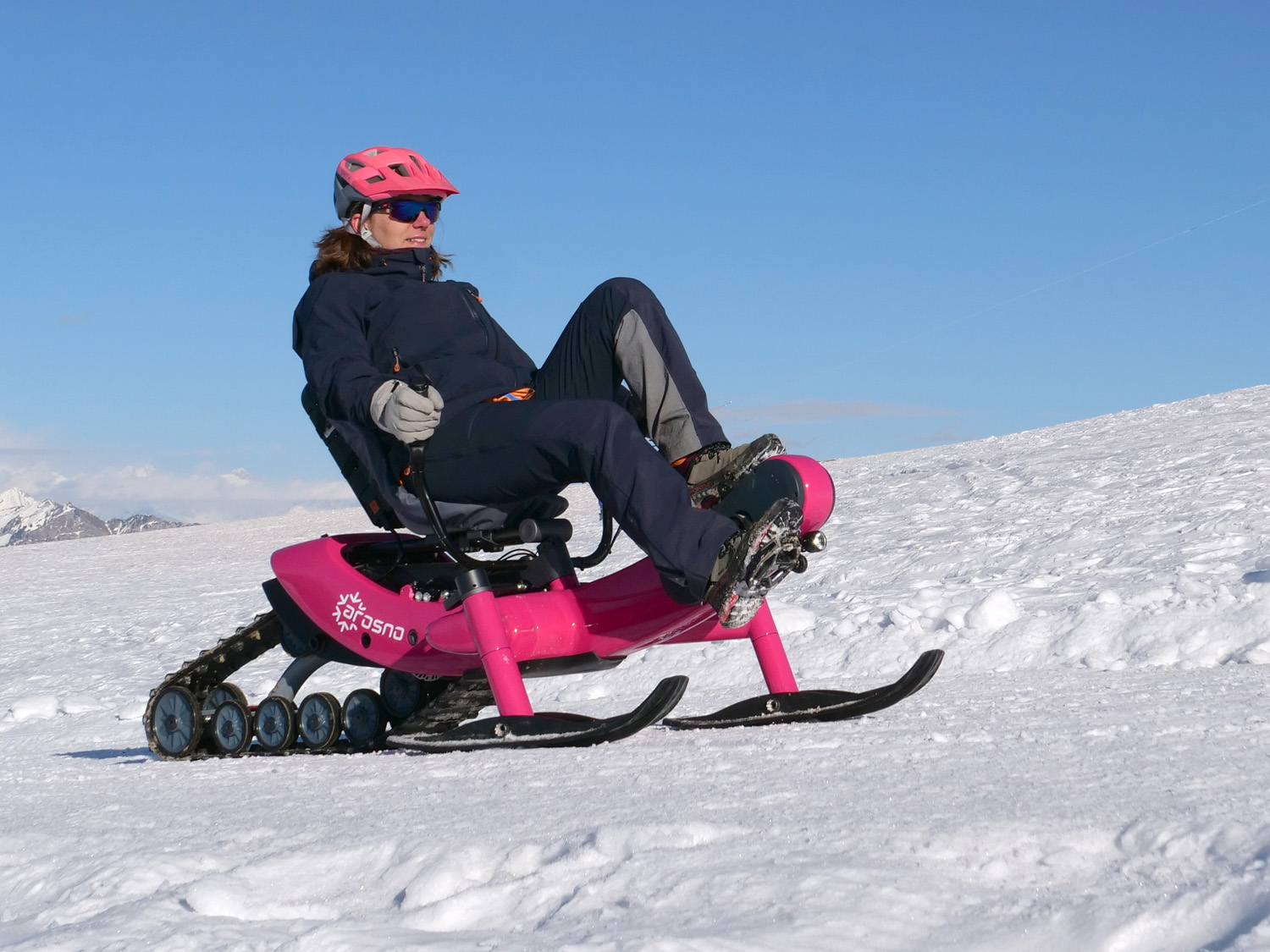 The design is pretty elegant in its simplicity. There are two, ski-like sled parts at the front of the vehicle and a single rugged rubber track on the back. The result is an electric snow bike with a stable, three point construction that can tackle nearly any type of terrain!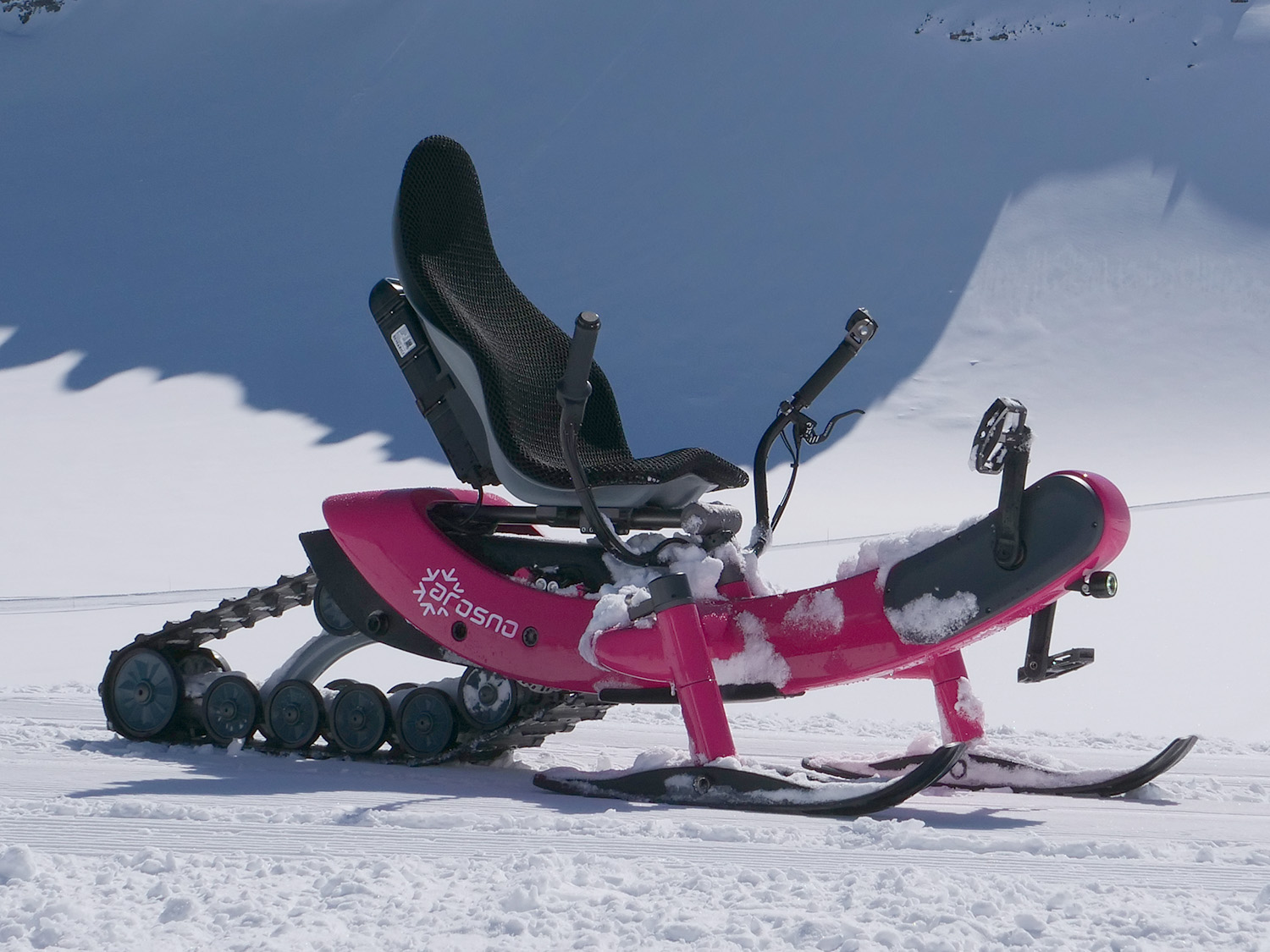 This bike has top speeds of 15 miles (or 25 kilometers) per hour, which is the max speed allowed for electric bikes in most European countries. It can also travel nearly 28 miles (or 45 kilometers) on a single battery charge! The 40 volt lithium battery is also removable.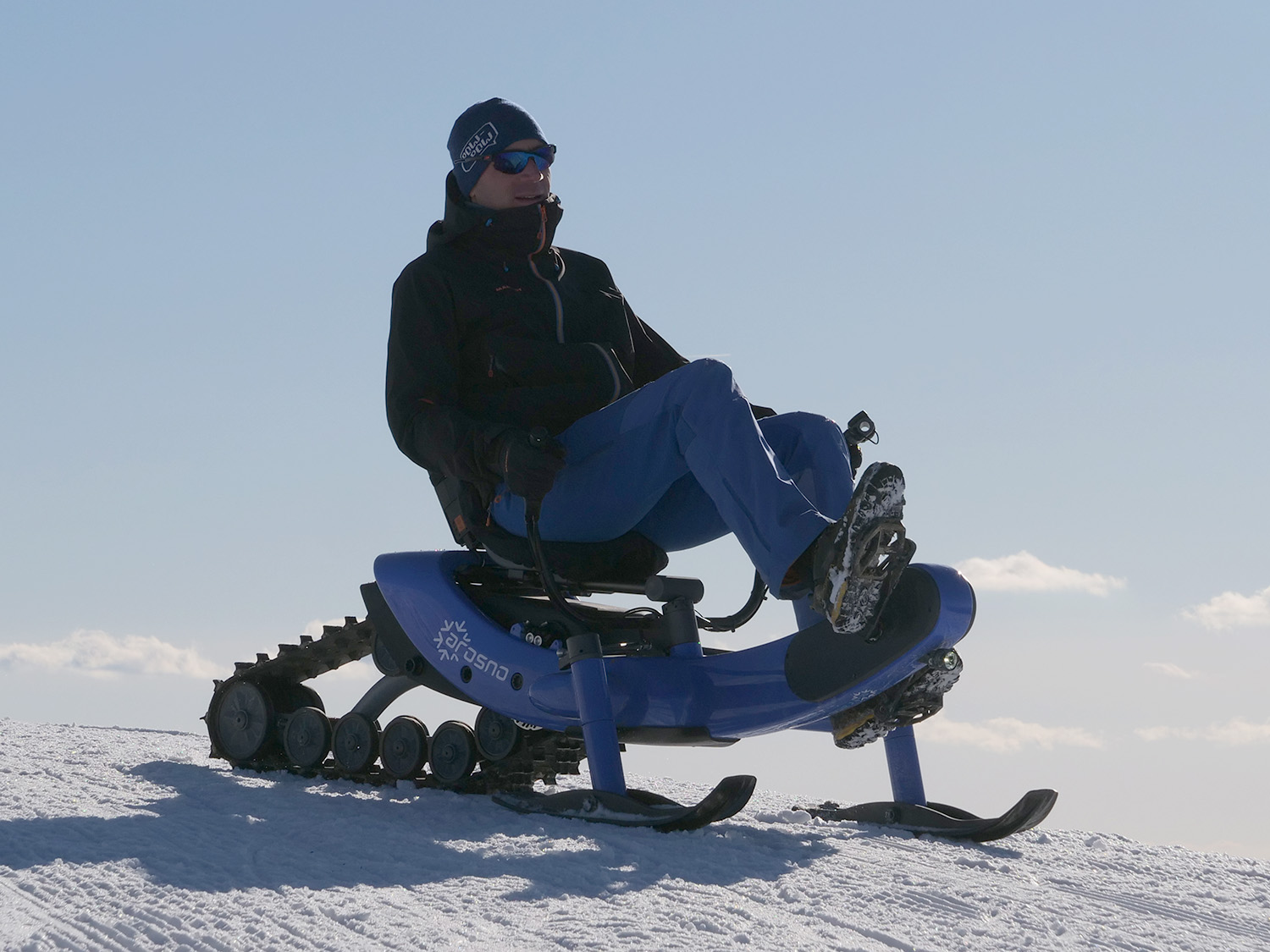 The massive rubber tread means that it can cruise smoothly and safely on any type of snow, from packed icy stuff to deep, fluffy powder. It can even hit slopes as steep as a 30% grade incline, which means you can leave those snobby skiers in your dust.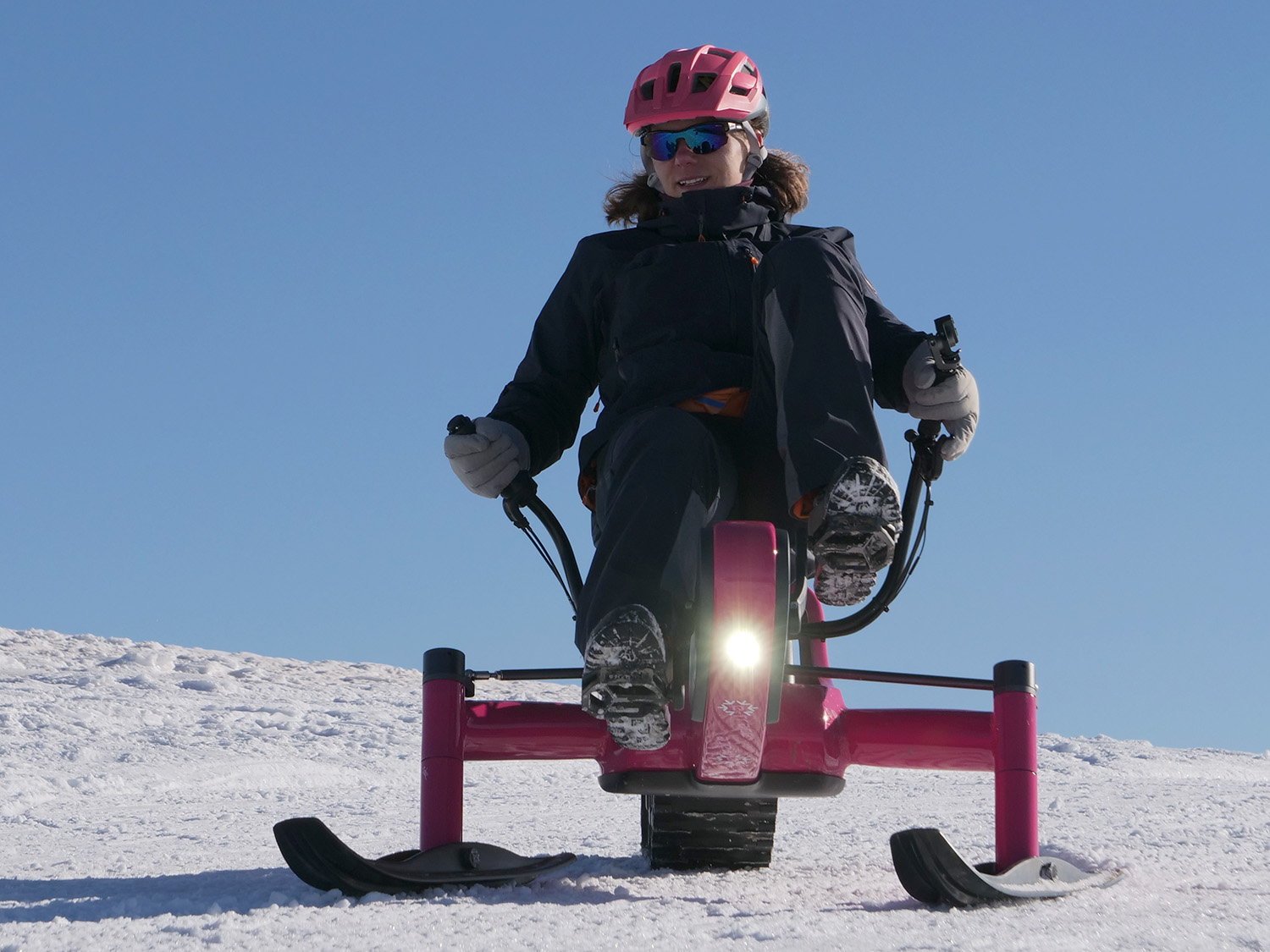 The bike is powered by an electric 250-W Sachs RS motor that is super quiet and emits no toxic fumes that would be harmful for the environment.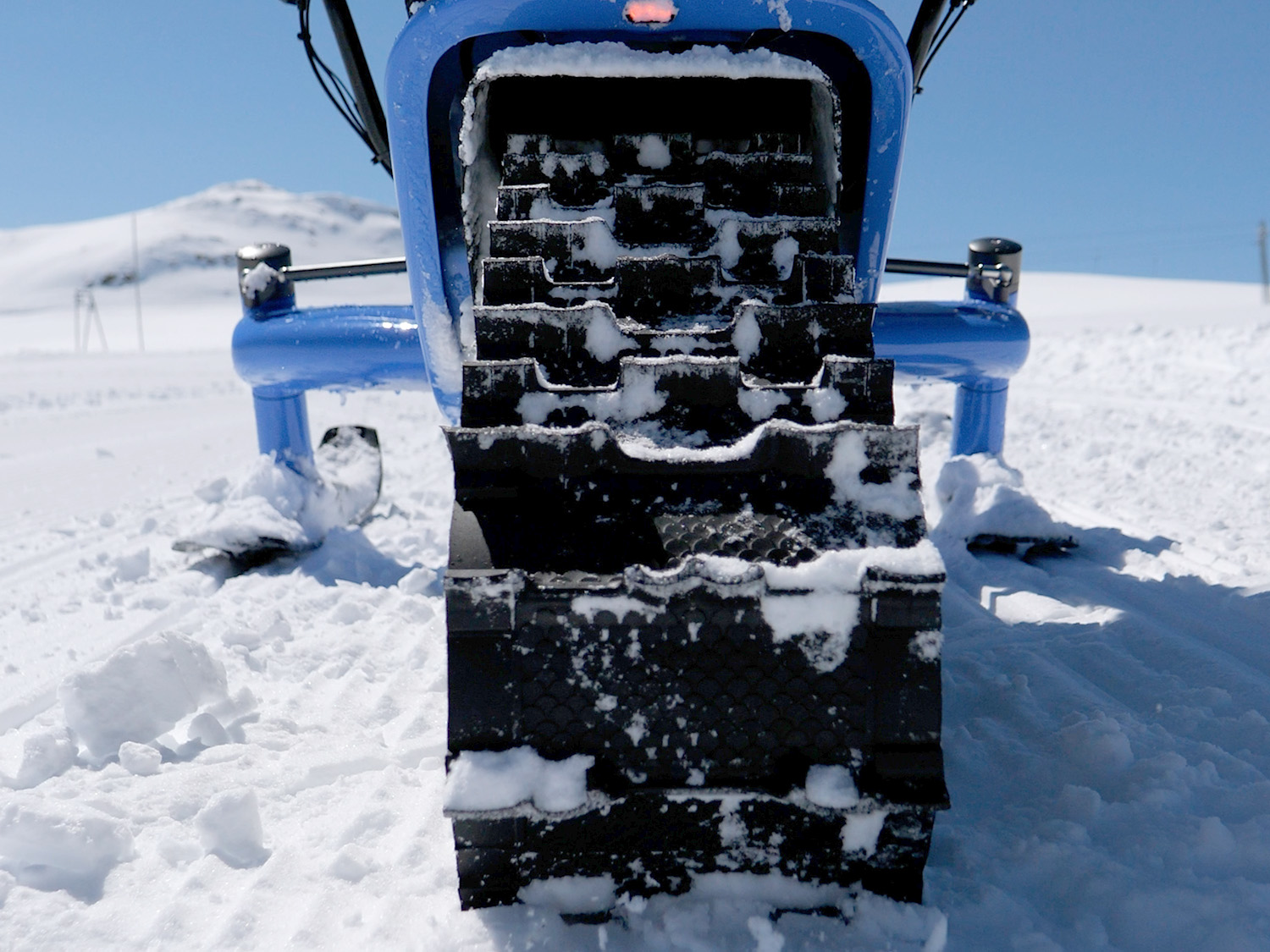 The ergonomic and totally adjustable seat ensures rider comfort at all times, and the vehicle is intuitive enough that you don't need any kind of lesson to learn how to ride it!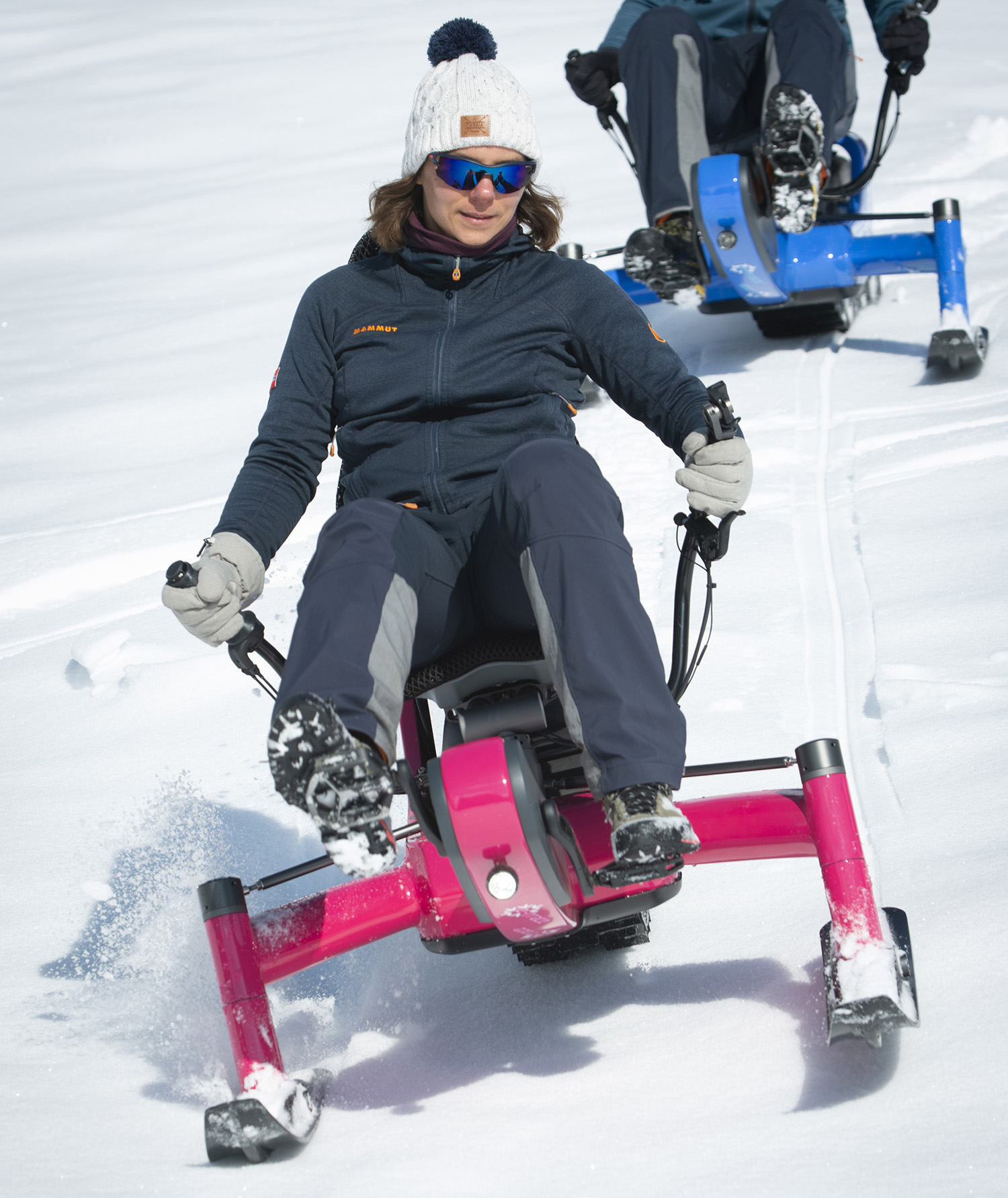 The startup company behind the high tech E-Trace was launched by French designers Romain Faure and Agathe Lebaron. They both had a passion for mountaineering and winter sports and were inspired to design an e-bike after attending a Eurobike expedition in 2019.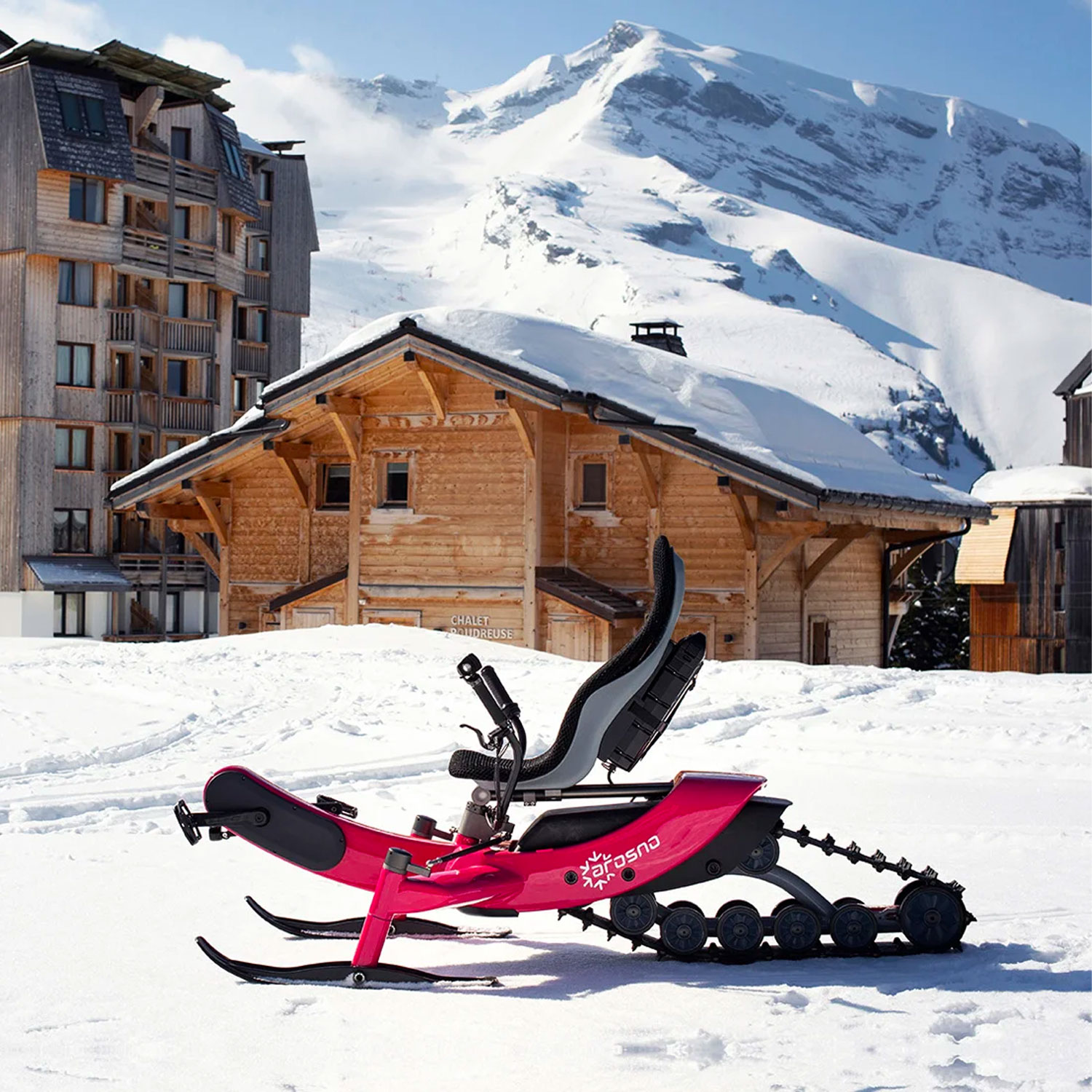 Now available for pre-order, the E-Trace snow bike is (according to their website) as "easy to ride as a bike and playful as a sled".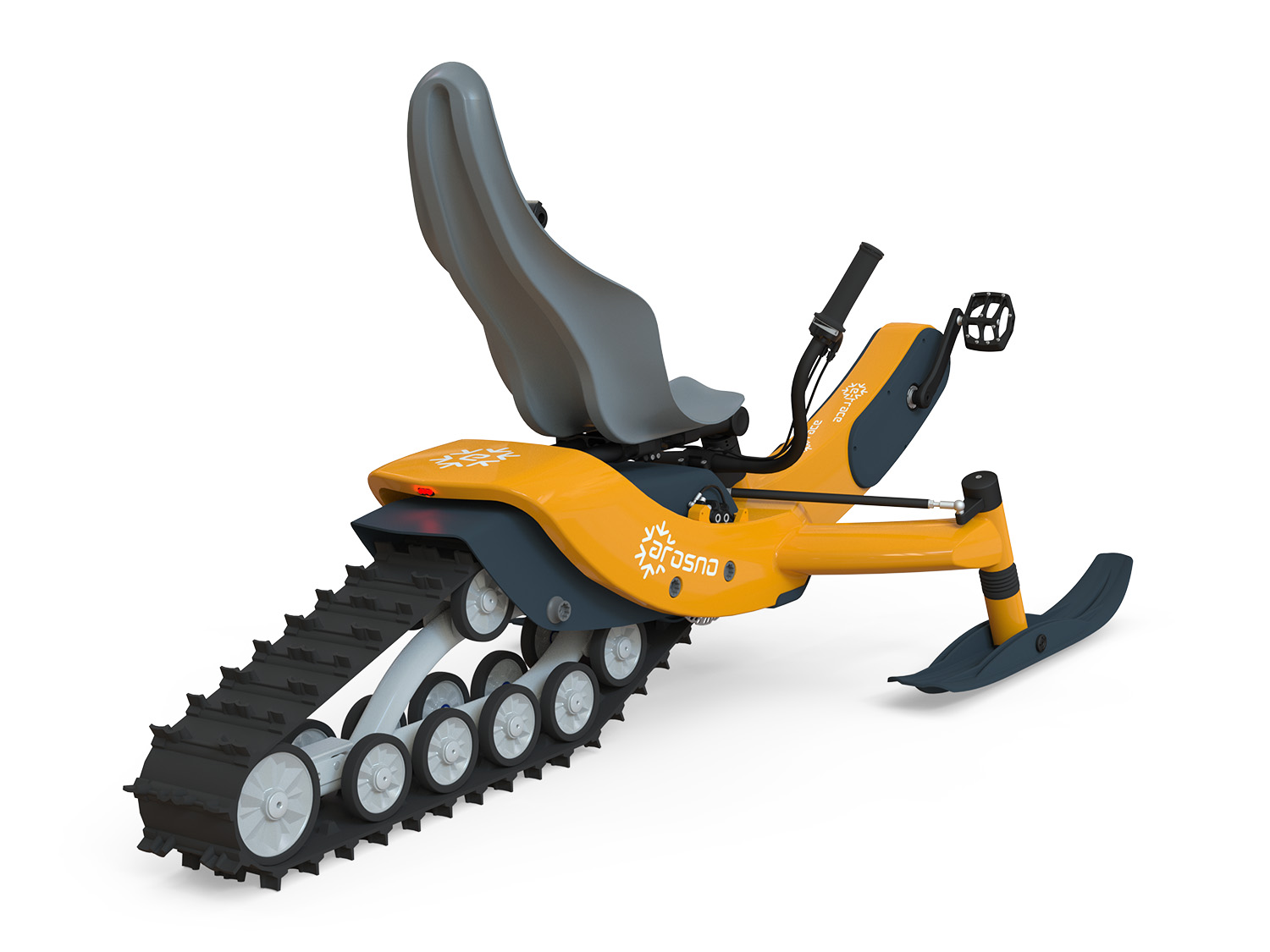 Arosno plans to ship the sled bike combos by November 2022!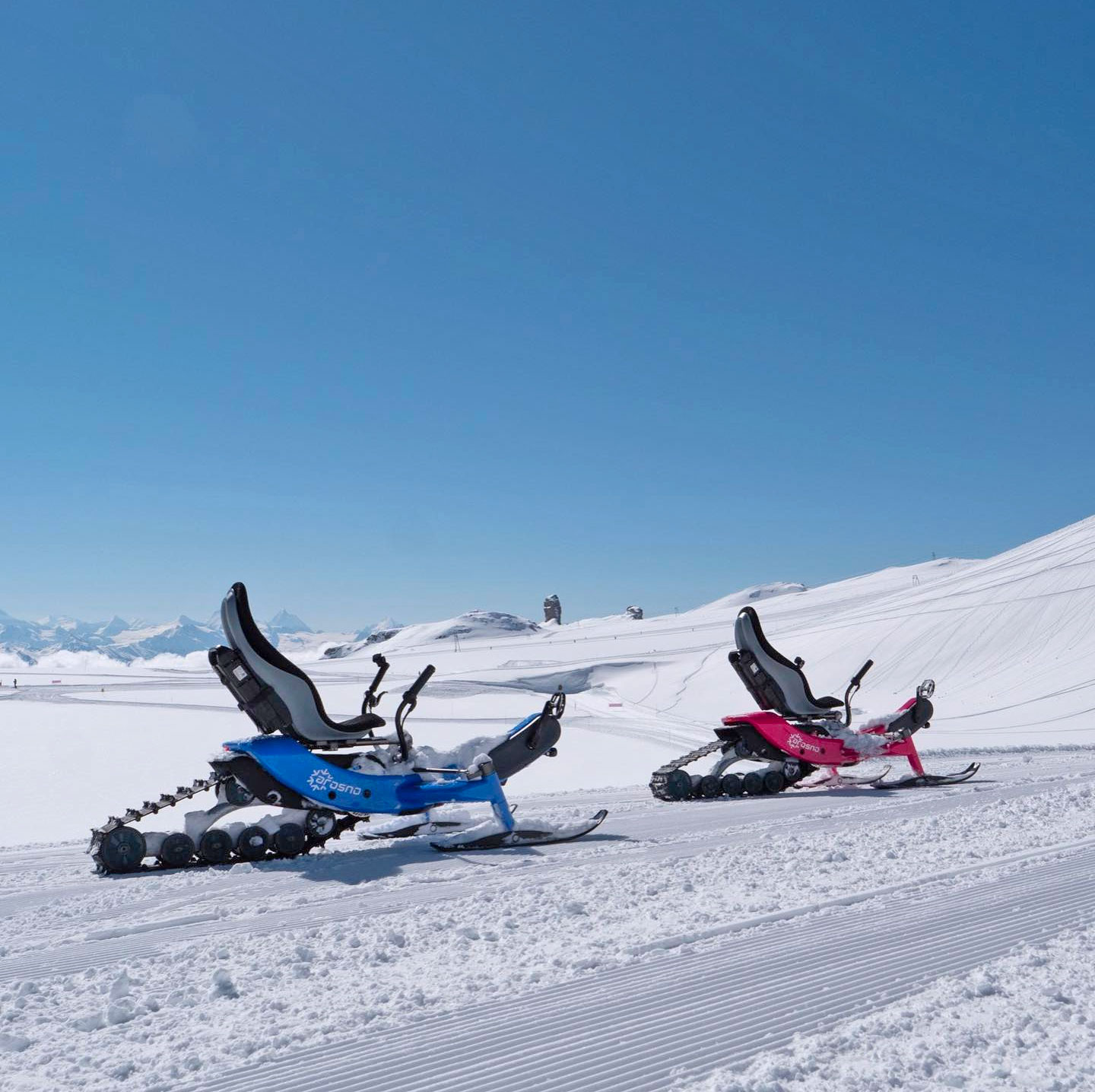 The cost of the Arosno E-Trace bike sled will be around $7,880, though you'll need around $780 to place a pre-order with the rest due around delivery time.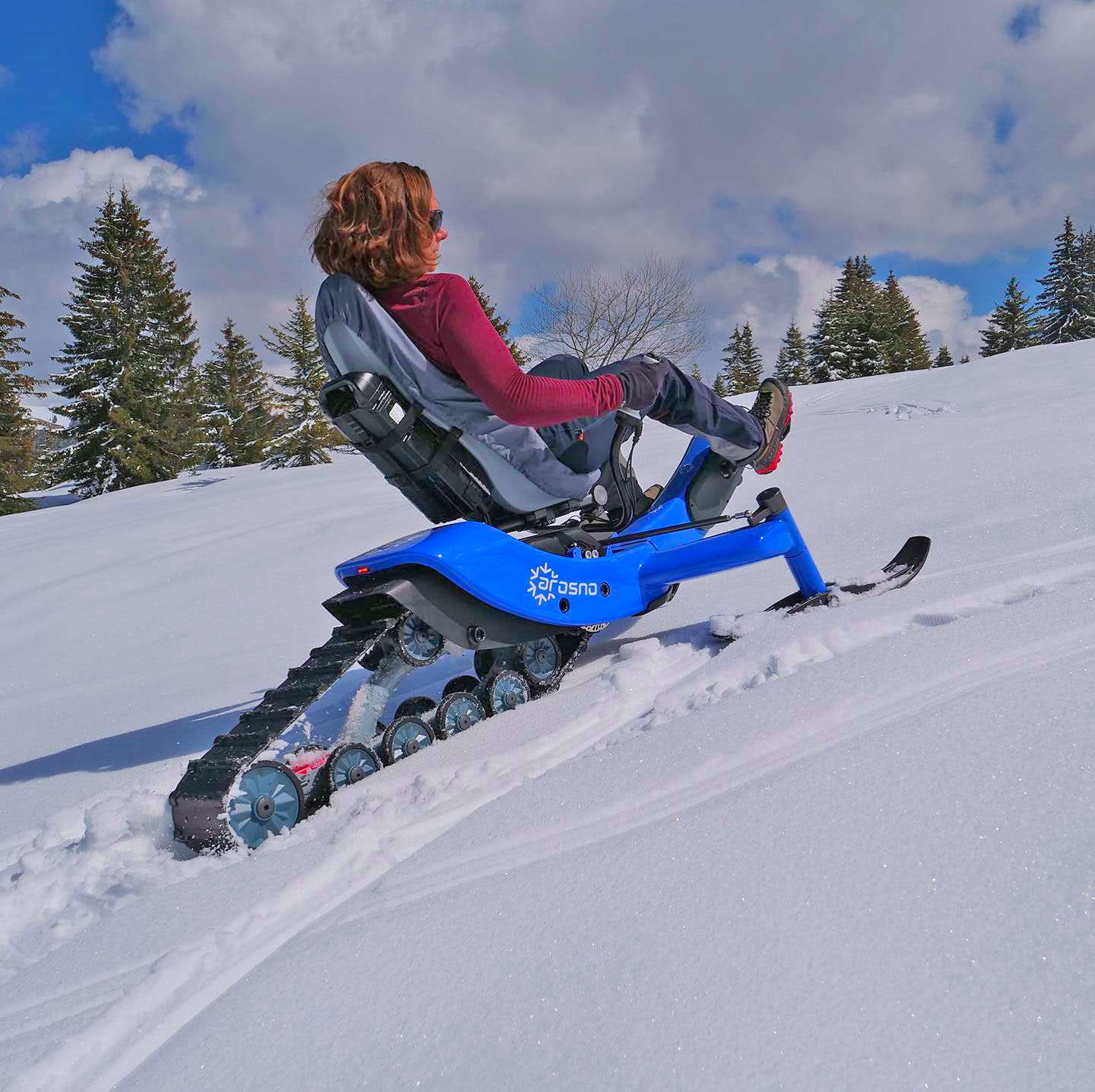 If you'd rather rent the electric assist snow bike/sled they offer them to rent at various parks across France!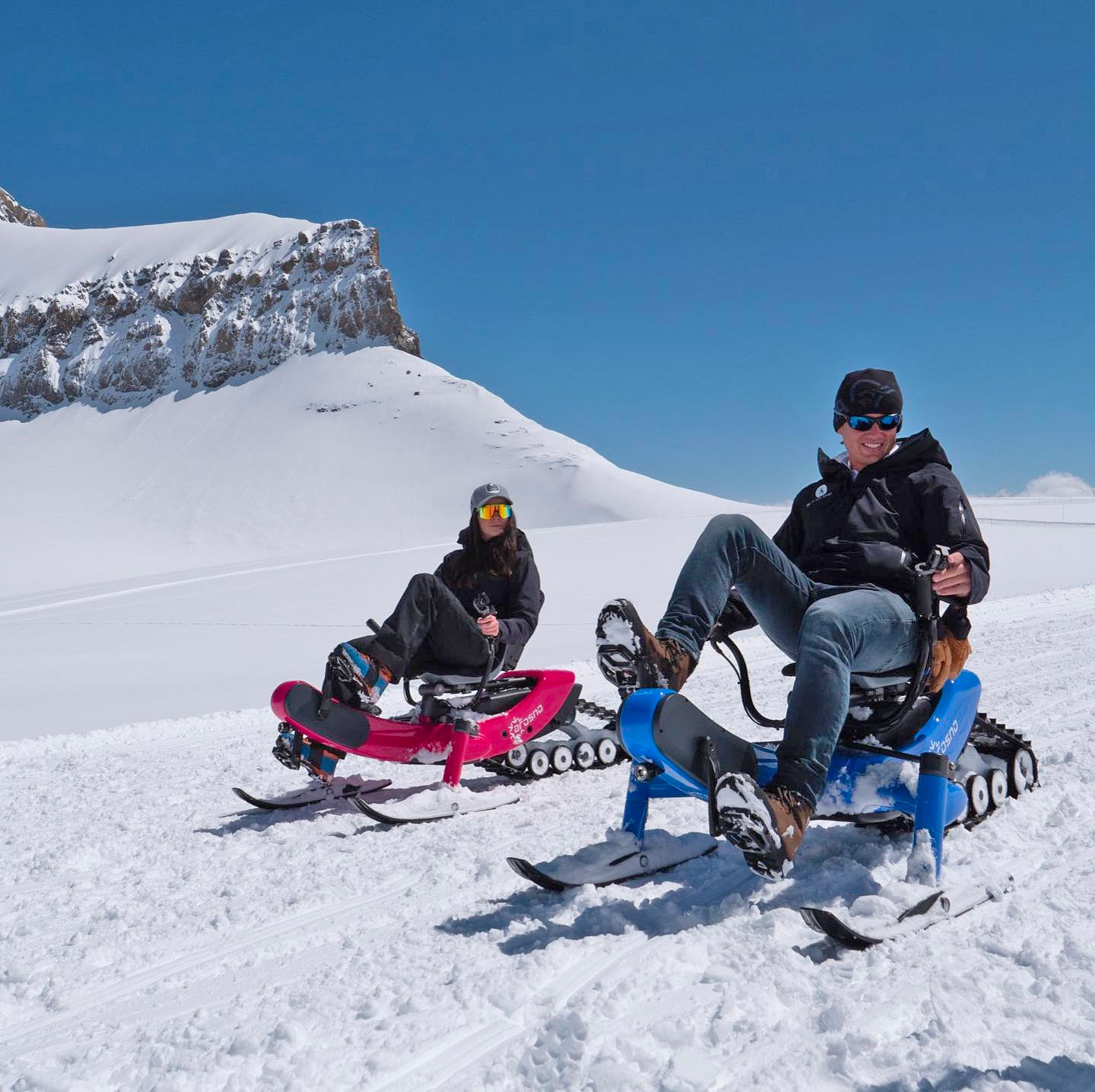 The unique electric assist snow bike is best used on hiking and walking tracks that are intended for pedestrians or snowshoe trails!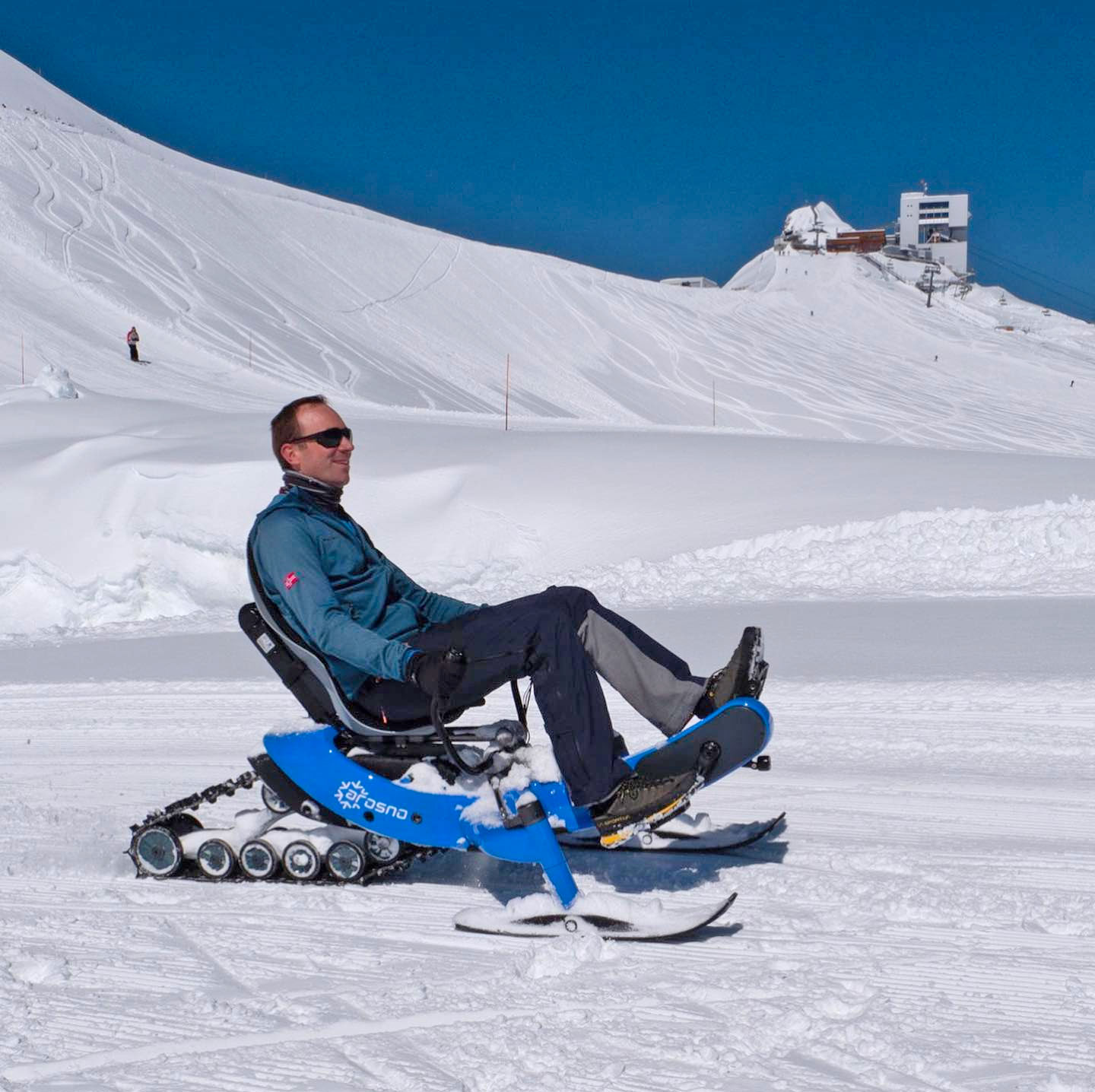 The different levels of electric assist on the snow bike allow people of all levels of fitness and ability to use the device!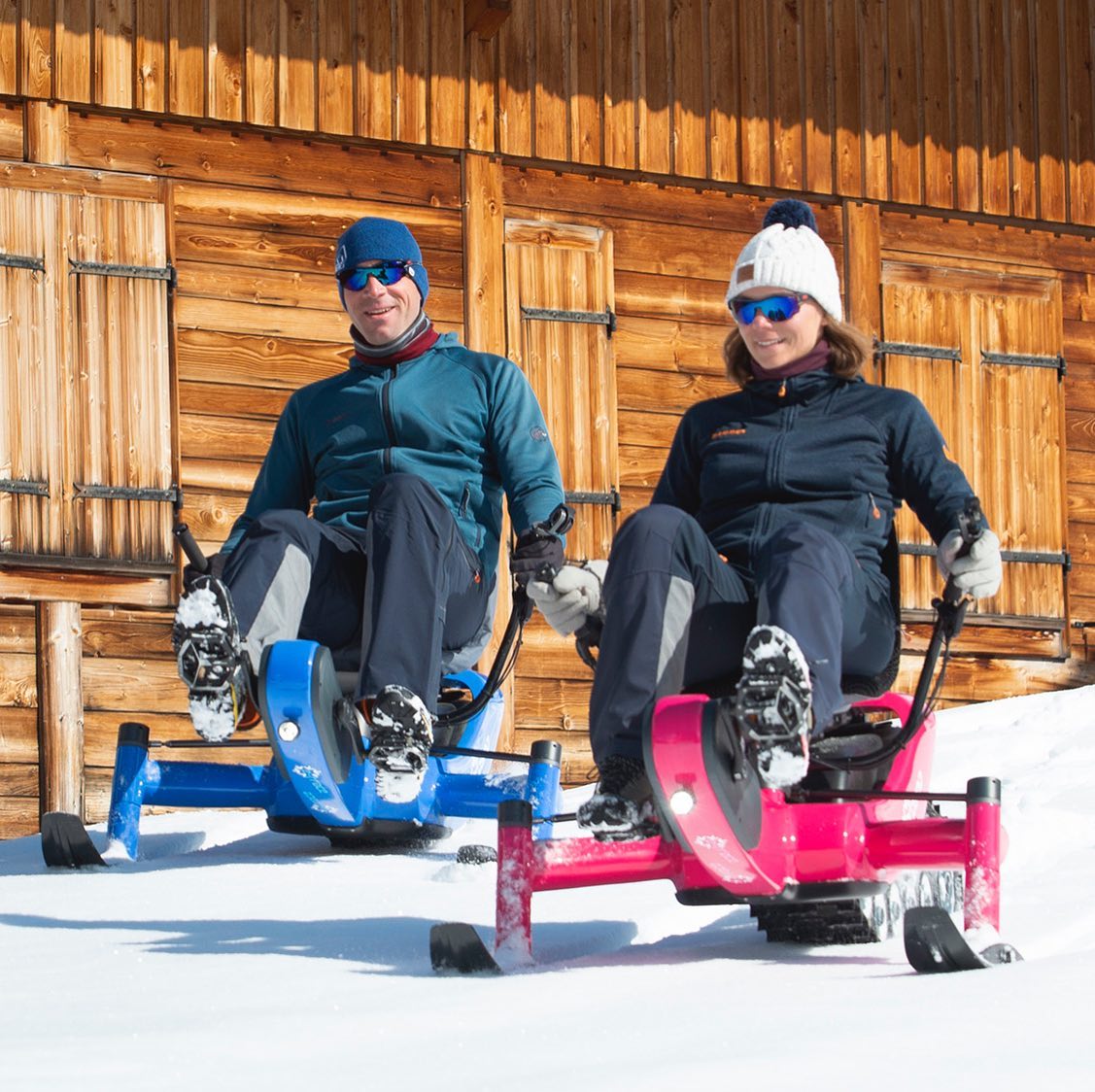 Check out the Arosno E-Trace electric assist snow bike sled combo in action via the video below!
Subscribe To Our YouTube Channel