This Duct Tape Key-Chain Holds an Emergency Stash of Duct Tape
By Ryan on 12/04/2015 5:14 AM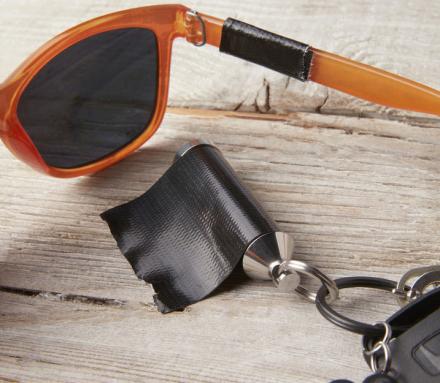 It's always nice to have a bit of duct tape around in case you find yourself in some sort of emergency where you need to repair some broken sunglasses, patch a hole in a vent, or duct tape someone's mouth shut in a hurry, but duct tape rolls are huge. Luckily this duct tape key-chain is a tiny way to carry around just enough duct tape for an emergency right on your keys. Perfect for survivalists looking to always be prepared, a man that is always looking to repair something, or maybe just for a thief or hostage taker you may know, the duct tape key-chain is just about the size of a tube of chapstick and can actually be used over and over by refilling it with a power drill to quickly ravel the duct tape into the key-chain's roll.
Crated by Gearward, a Los Angeles based company that specializes in making gear for every-day-carry, the duct-tape keychain is just one of their awesome items, with others of theirs including a watch flashlight, a ceramic escape knife in case you plan on getting kidnapped, plus more.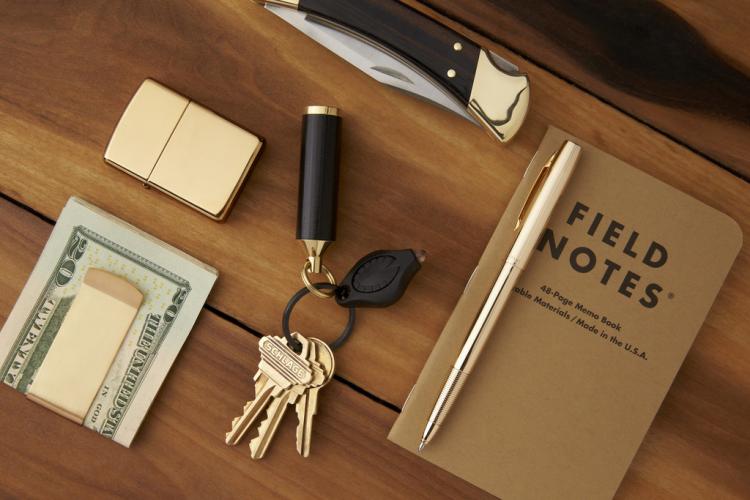 The duct tape key-chain is made in the USA out of solid brass or solid stainless steel depending on your preference, has a matching U.S. made key-chain, is able to hold up to 18 inches of Gorilla Tape or 24 inches of Gaffers tape, and measures 2.5 inches long x 0.625 inches in diameter.