This Fire-Breathing Dragon Night Light Belongs In Every Dragon-Loving Kids Bedroom
By Ryan on 11/18/2022 9:54 AM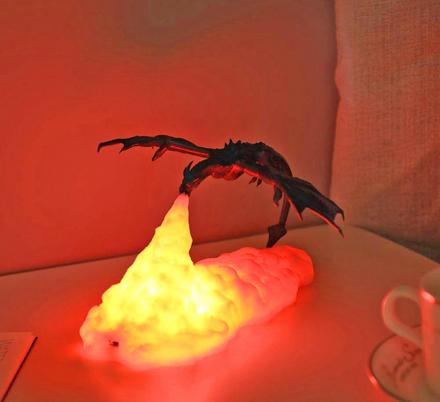 If your kid is like mine, chances are he loves dragons and dinosaurs, and really just can't stop talking about them. So when it comes to a night-light in his room, you better believe he would want a glowing fire-breathing dragon as a lamp instead of a boring teddy bear or puppy dog light.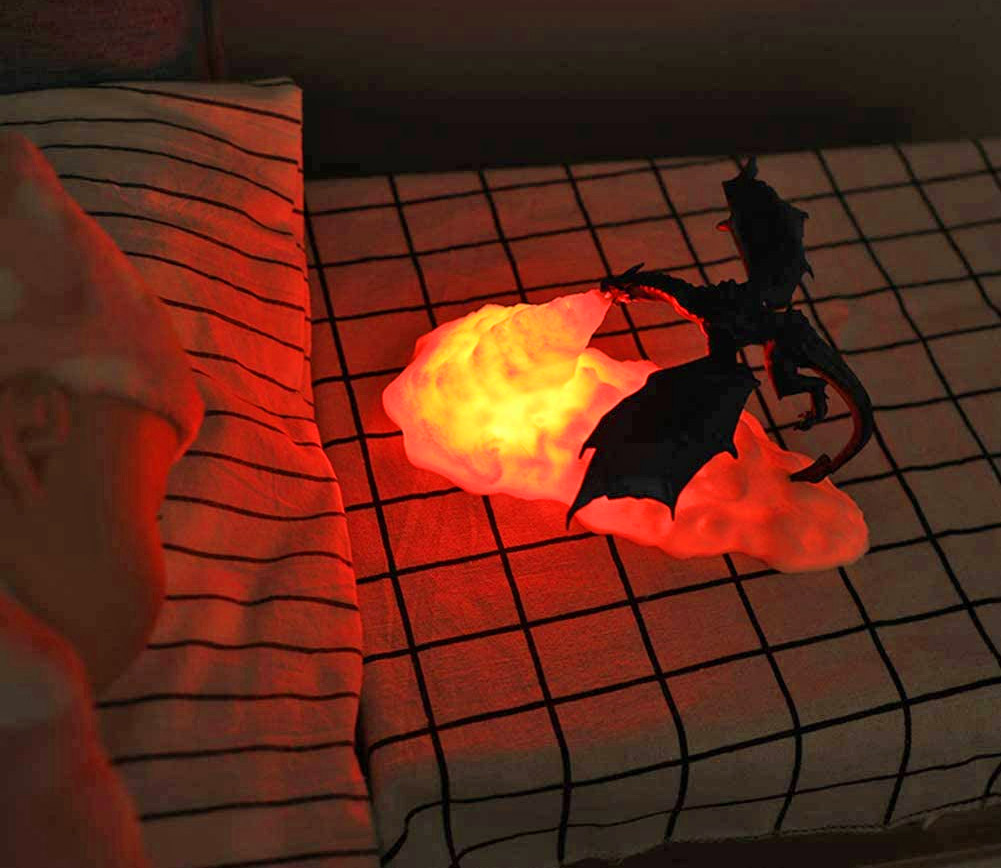 Thankfully, a dragon night-light exists, and it looks pretty awesome actually! It's called the 3D Fire-Breathing Dragon Night Light, and it breathes a plume of fire which is the part that's illuminated.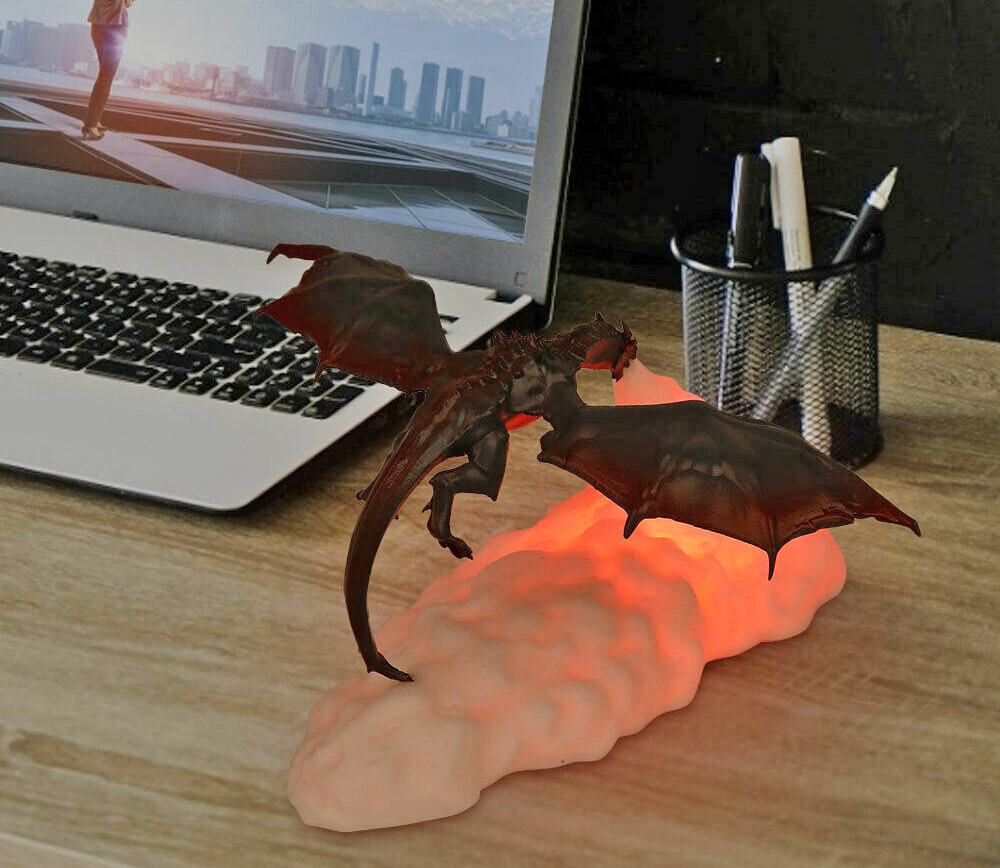 When turned on the dragon night light glows red and turns the surrounding walls and area a fiery orange, thus turning your Childs bedroom into a dragon's den!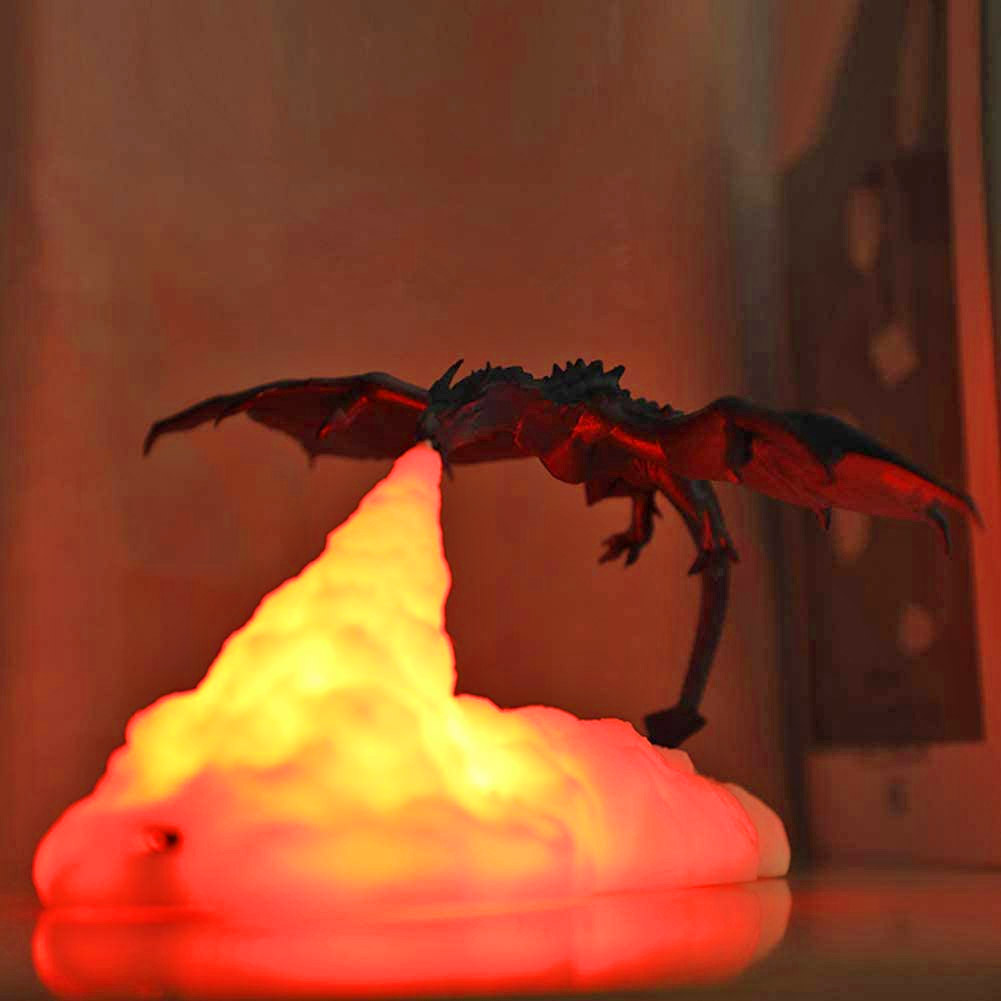 It features a big dragon that hovers above a giant plume of smoke, which features a small lightbulb on the inside of the smoke plume which illuminates your entire room.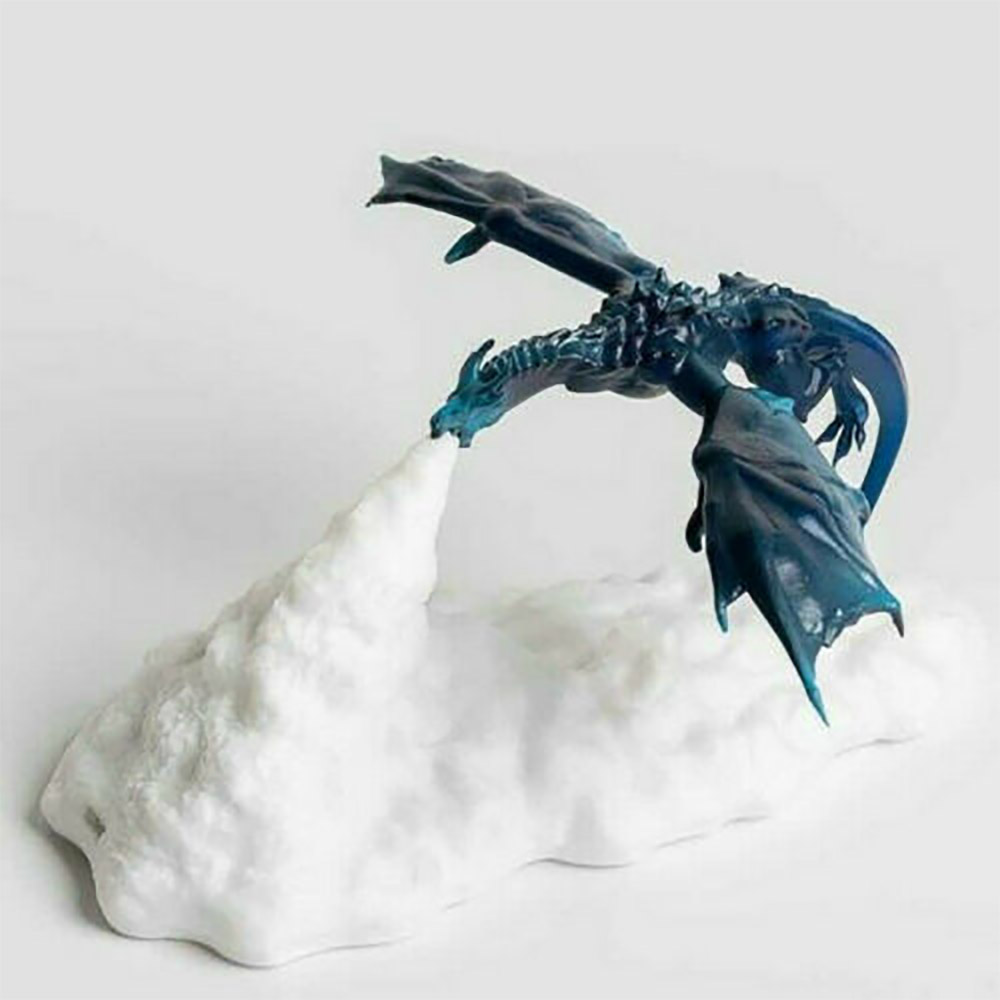 The fire-breathing dragon night light can be powered by both a micro-usb power cord or by battery. This way if your child loves it that much they can play with it in bed without have to fuss with a power cord.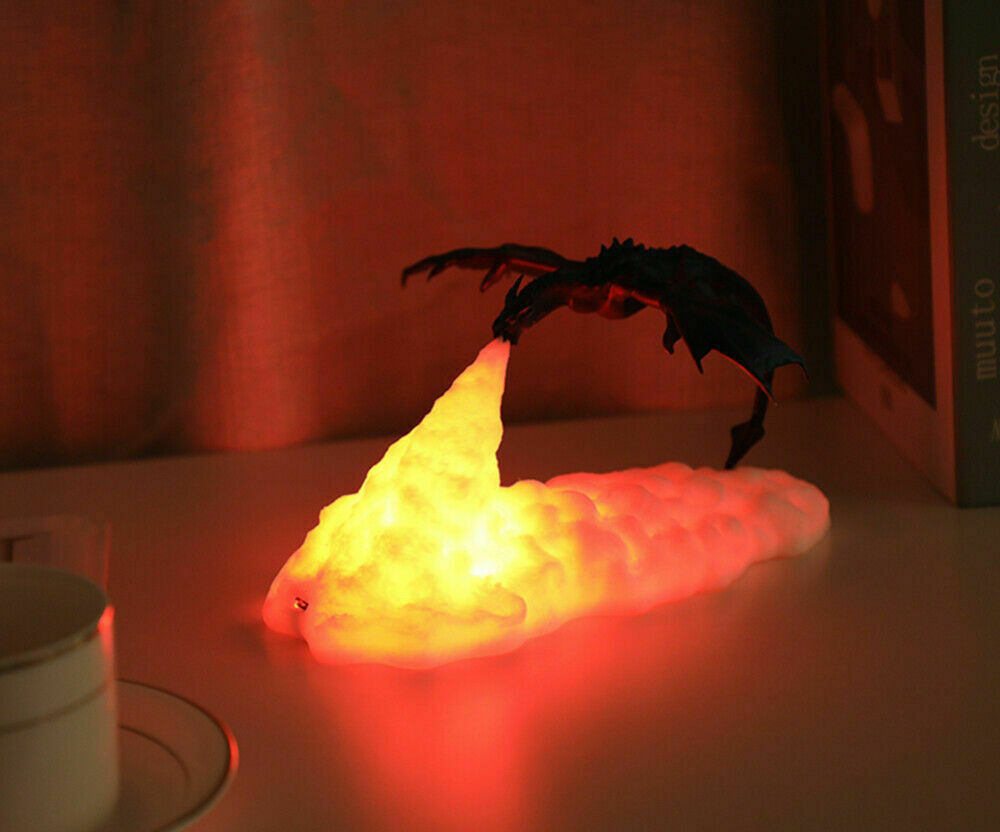 When on battery mode, the night light will last around 6-10 hours, and the battery will take around 2-3 hours to fully charge when plugged in.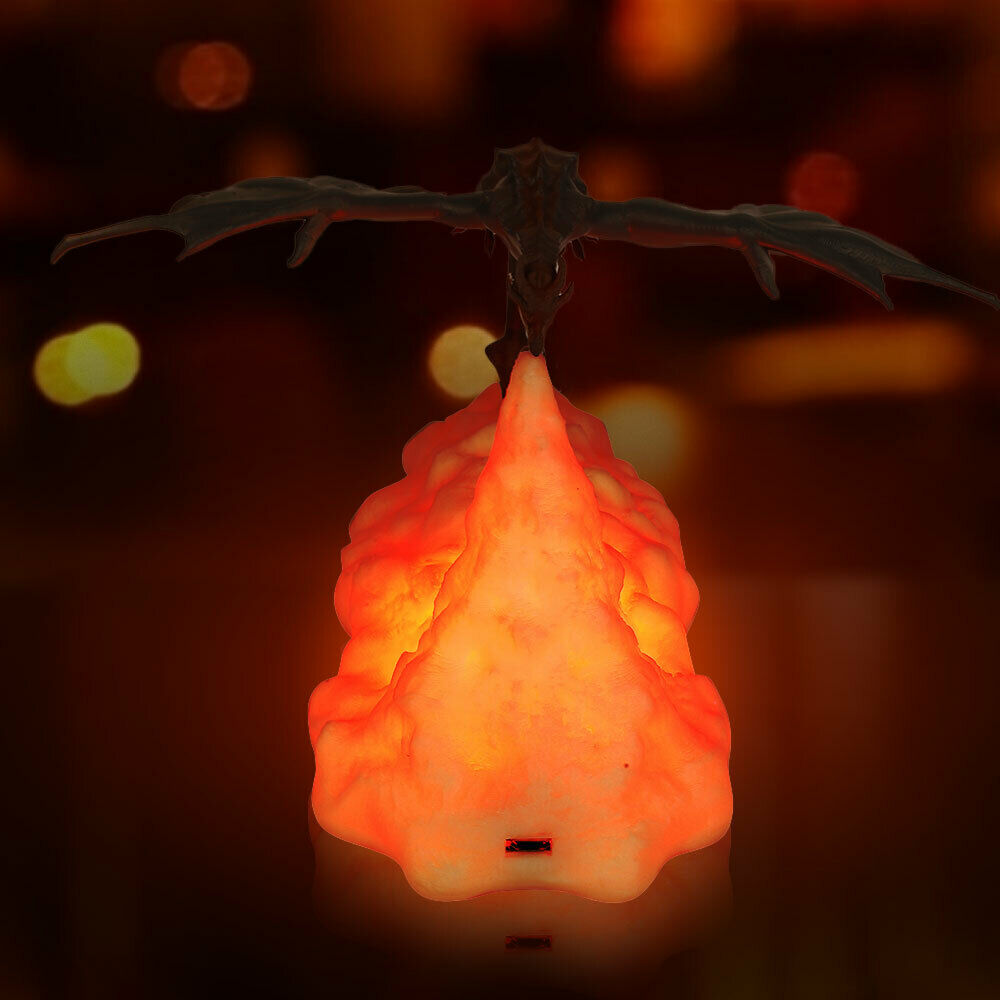 The dragon night light is 3D printed from a PLA material, features an invisible on/off switch on the bottom of the lamp, has a charge-port on the end of the smoke plume for easy charging, and it measures 7.9 inches long x 4 inches tall.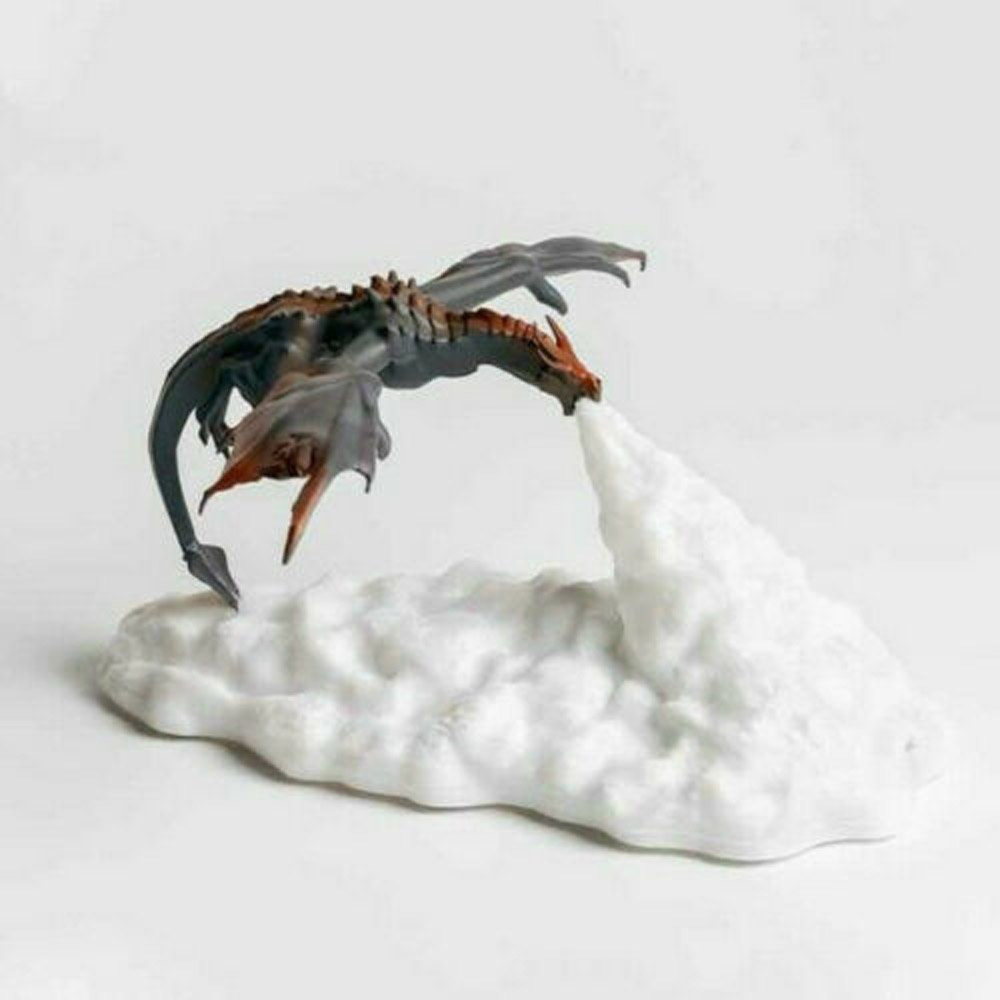 You can snag the fire-breathing dragon night-light from Amazon for around $35 bucks!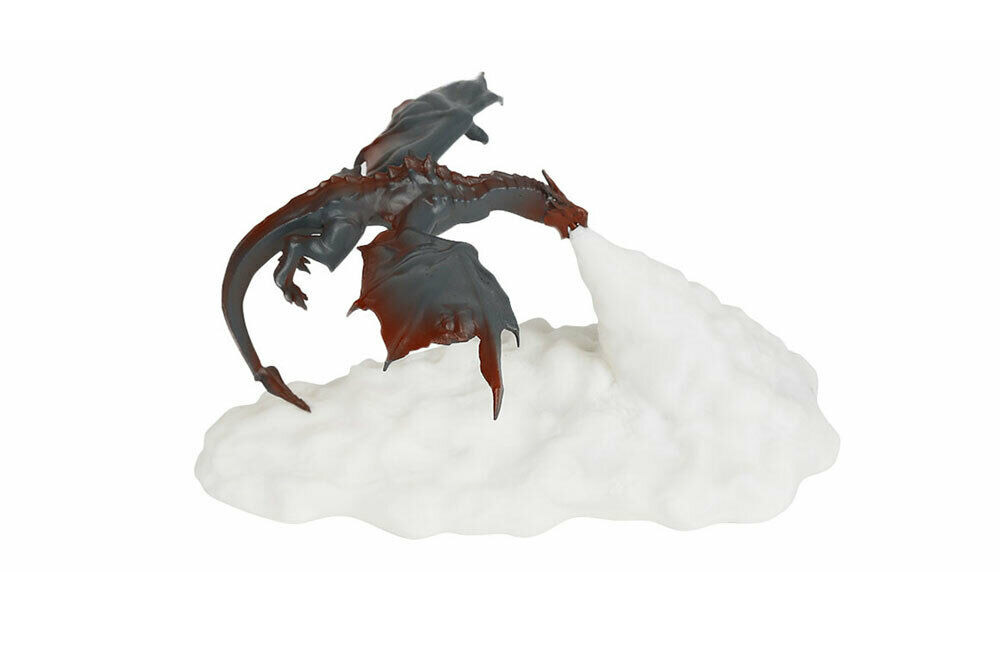 The dragon night light comes in two different versions, a red, and a blue one which is called the ice dragon.