These Double Hanging Chaise Loungers Are Perfect For Poolside Naps
By Ryan on 11/03/2022 12:46 PM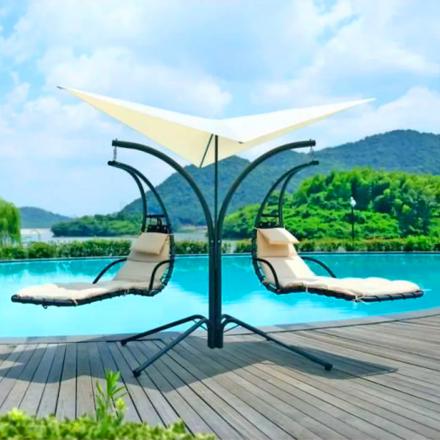 You may remember the outdoor hanging chaise lounger that we featured a while back, and perhaps you also remember the double hammock chairs that attach to your truck's hitch! Well, this new product we just found kind of takes the best of both of those worlds, as it's a double hanging chaise lounger that lets you two people relax side-by-side as they hang in the air and sway in the wind.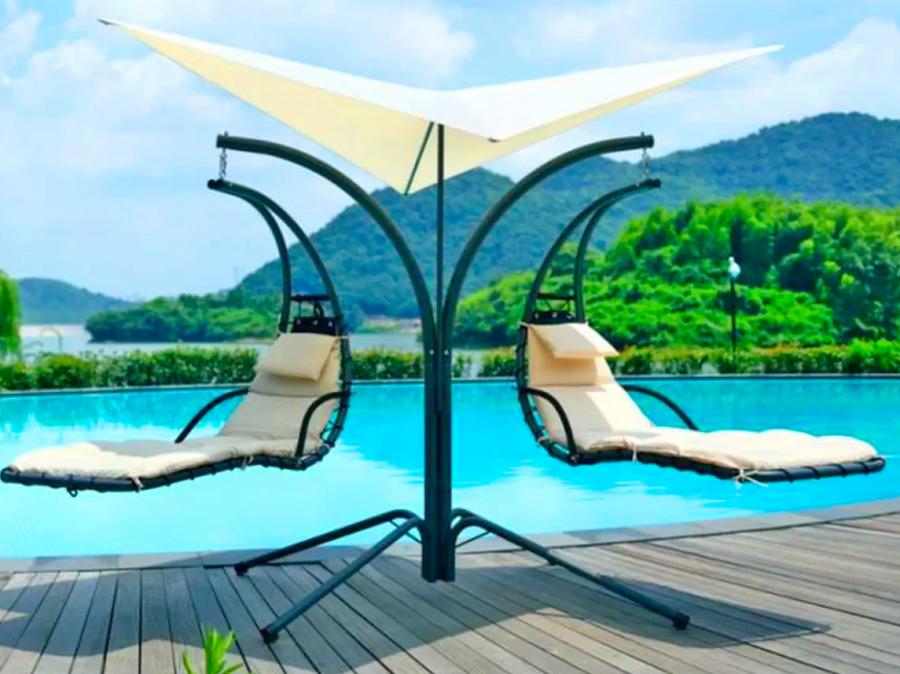 They're called the suspended double chairs, and they look like they're the ultimate way to relax outdoors on a patio or by the pool!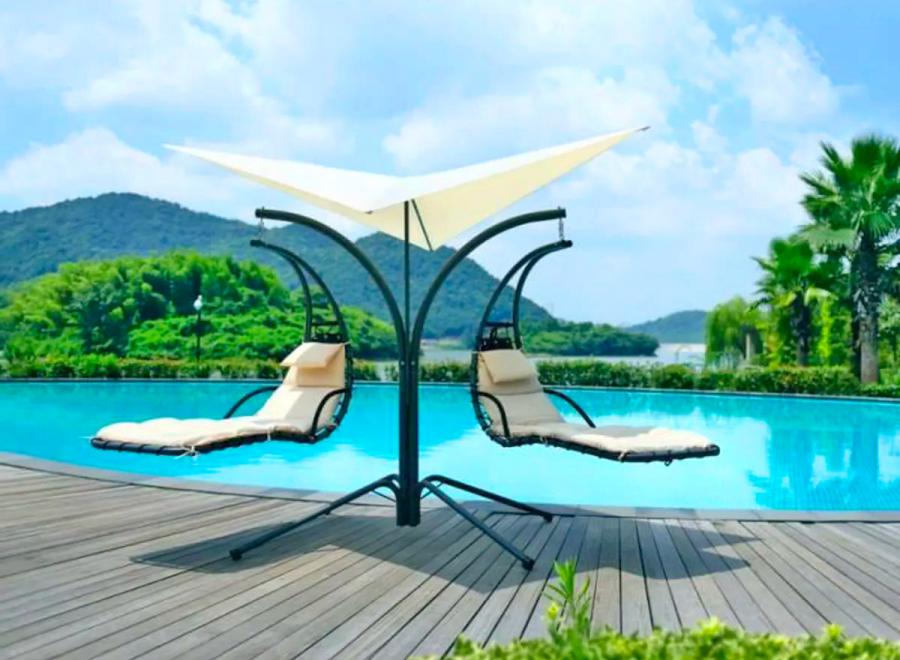 A main base that holds the chairs stands in the center and is supported with 4 legs that spread out below the chairs.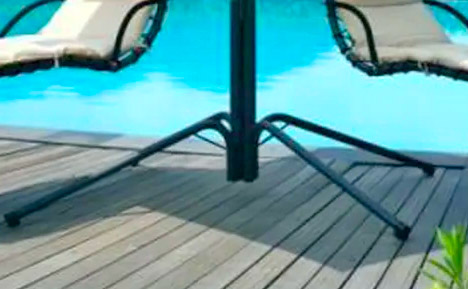 The double hanging chaise loungers even feature a small umbrella above each chair that'll provide a bit of shade while you're relaxing out in the sun!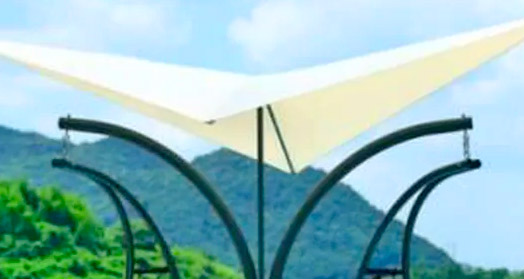 You can snag the hanging double chaise loungers from the French ecommerce website CDiscount for around $500!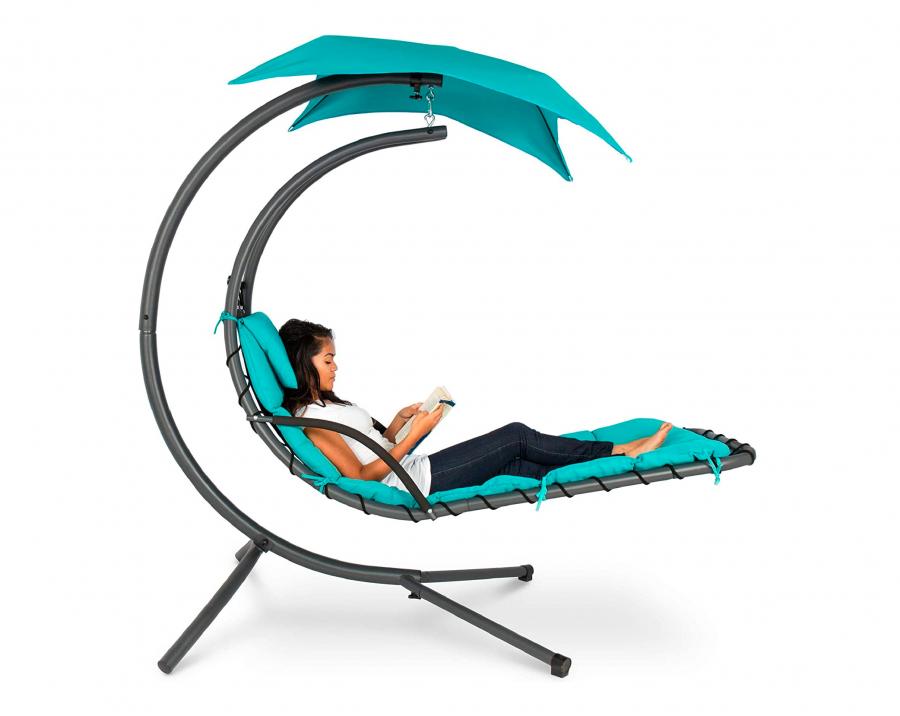 Or there's always the double hanging tents that attach to your truck's hitch! And if you just can't seem to get enough hanging furniture in your life, be sure to also check out this hanging hammock lounger!