This Hanging Hammock Lounger Swing Is The Ultimate Spot To Relax or Read a Book
By Ryan on 05/13/2022 11:11 AM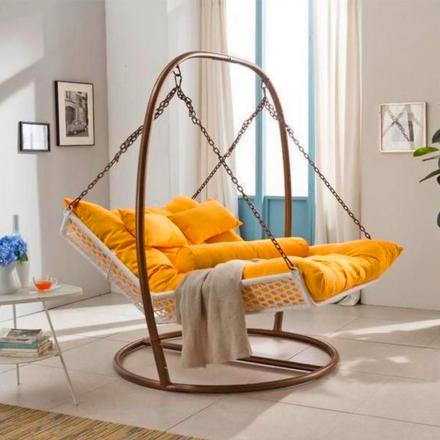 There's nothing quite like a good hammock! Especially when that hammock can be used indoors, and especially while you're just trying to sloth-away and watch TV. You've probably already seen the flying saucer hanging lounger that we posted a while back. But this new hammock lounger might just take the cake!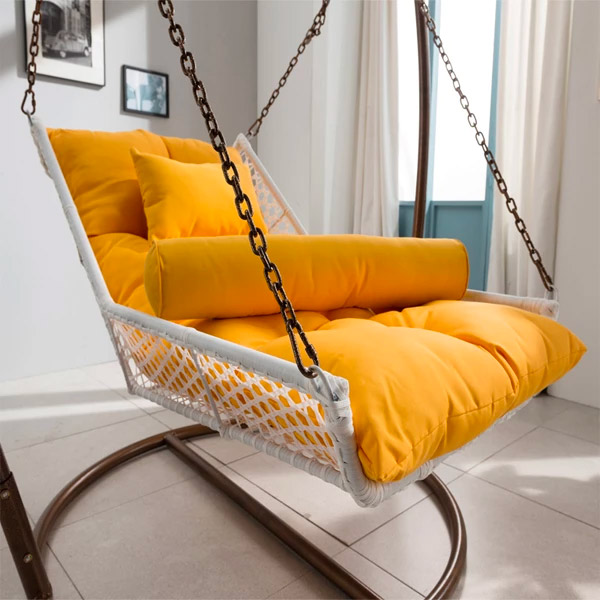 The unique hammock swing chair is part bed, part lounger, and it hangs down from a bar using chains. The best part is the middle is slightly inclined to you can sit back, relax, and watch a movie in what looks to be the most comfortable spot in the house!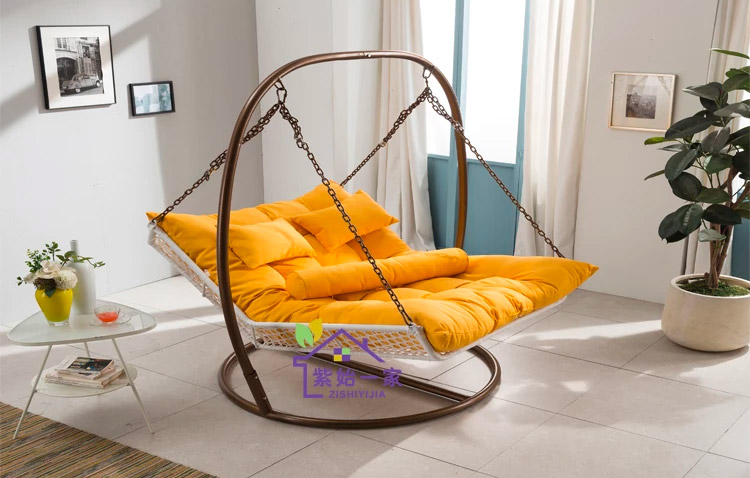 The hanging hammock lounger is supported by a mesh base that can hold a mattress, loads of pillows, or use the included cushions that it comes with. Meanwhile a circular base below the hammock keeps everything safe and secure so nothing will tip over.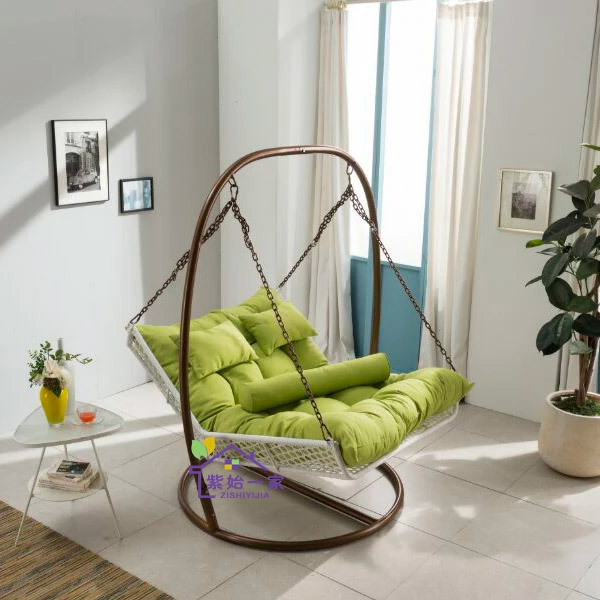 The hanging hammock swing is called the Iron Modern Outdoor Wicker Swing, and the only place that we could find that sells the hammock is a seller on the website Indiamart.com.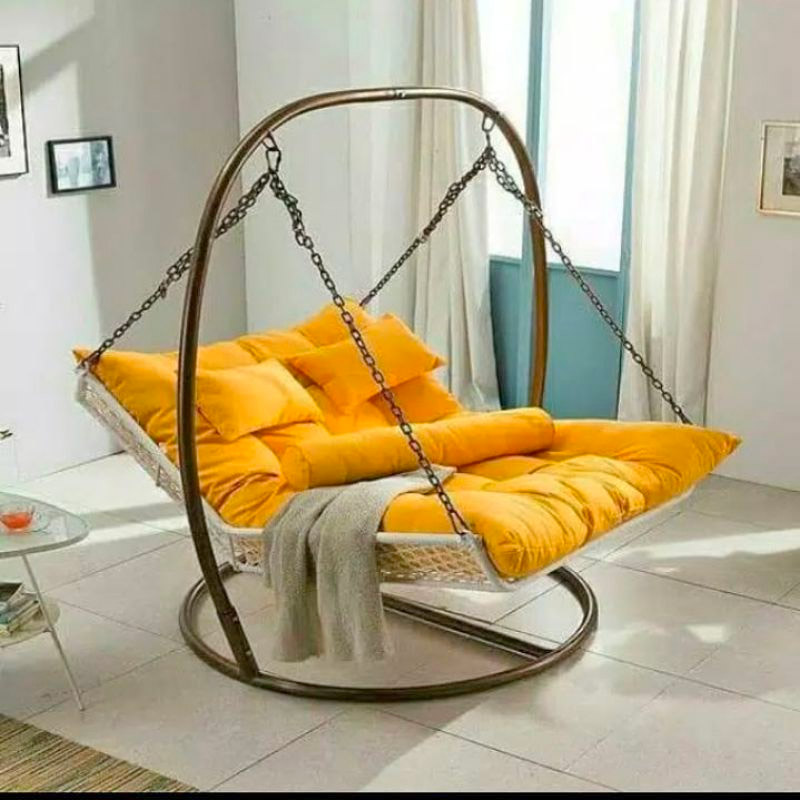 The hanging hammock uses chains to support the bed of the hammock, and the circular base at the bottom measures 4 feet in diameter!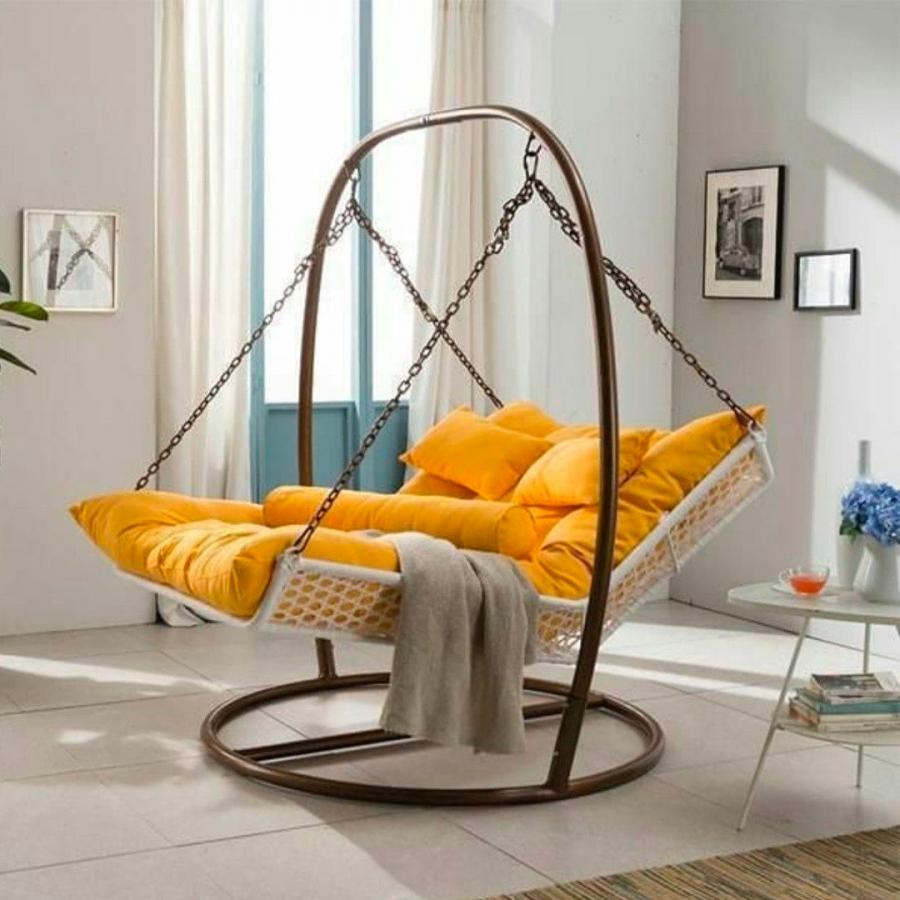 The hanging hammock can be used both indoors or outdoors, and measures 6 feet tall x 4 feet wide.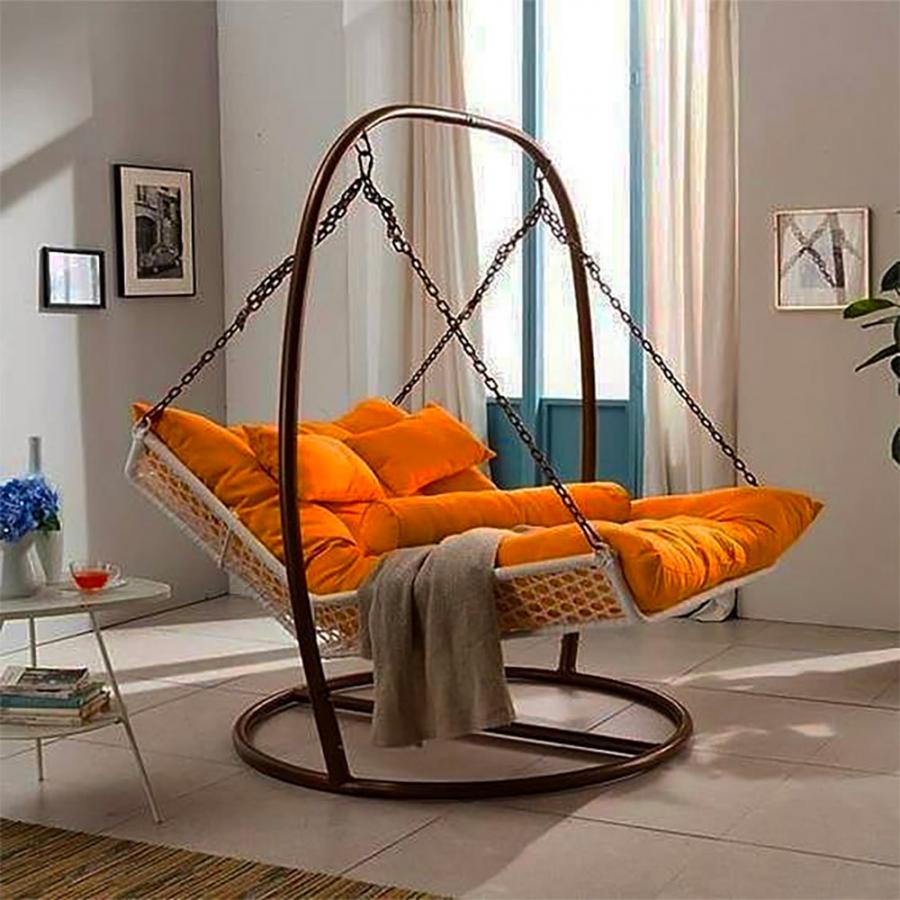 The inclined hanging hammock can support up to 2 adults, and can be customized in any color of your choosing!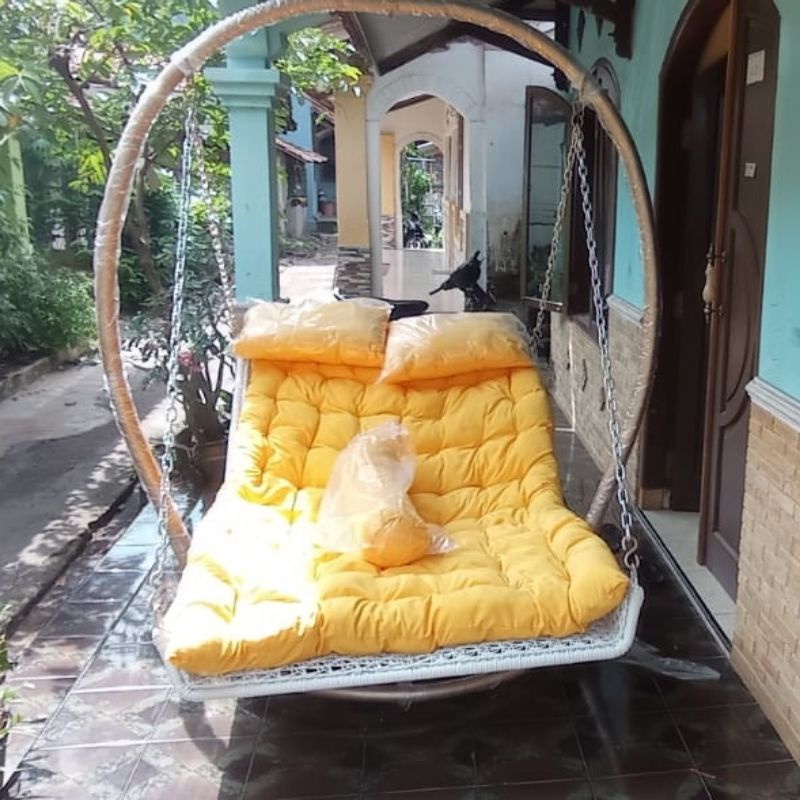 You can snag one of these hanging hammock loungers for 2 adults from Indiamart for around $235 bucks!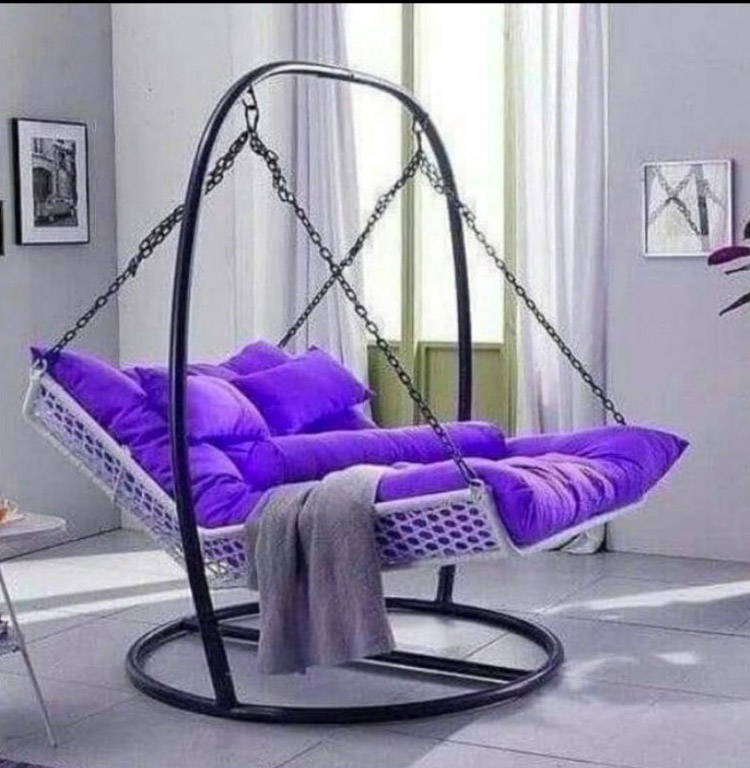 We also found the hanging hammock for sale on another website called Shopee for a similar price, and also with customizable color options!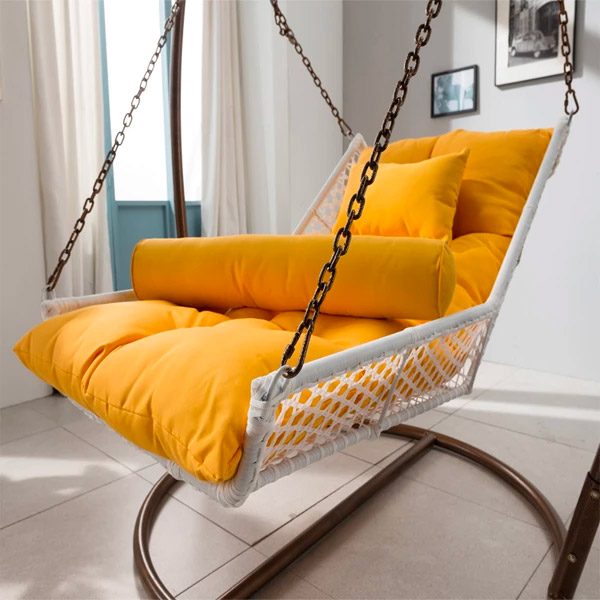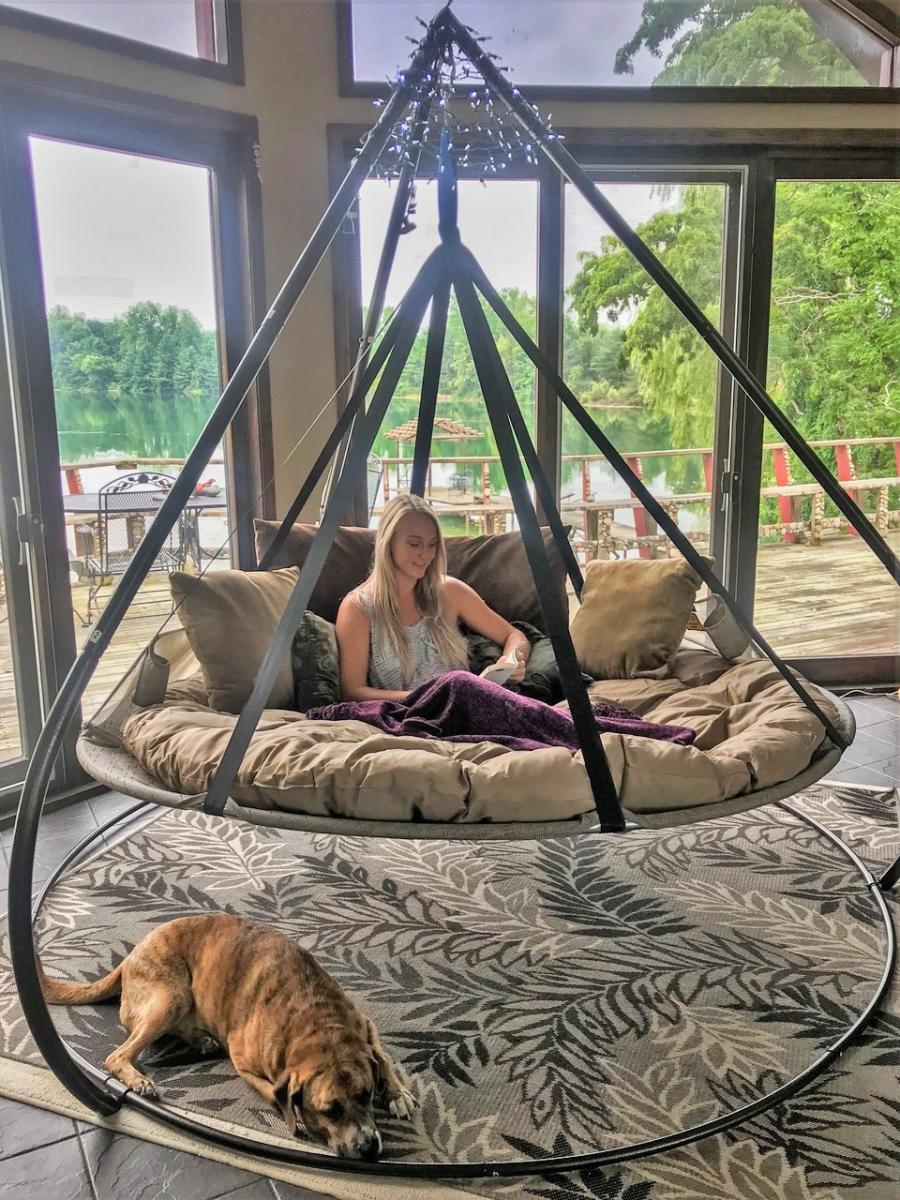 As well as this other hanging outdoor lounger that you can hang from a tree that can swing back and forth!