This Flying Saucer Hammock Chair Looks Like The Perfect Place To Lounge
Date Published: 09/22/2021 3:24 PM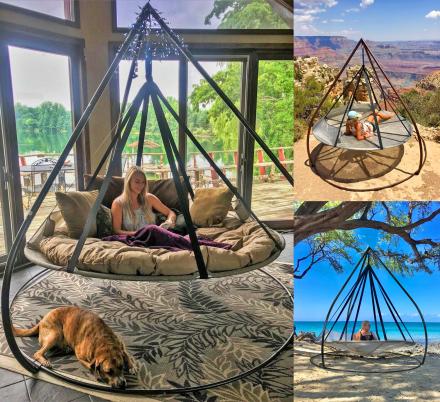 You may remember the Kodama giant hanging outdoor lounger that lets you swing from the trees, but what about a smaller version for inside the house? This flying saucer hammock chair offer just that, a large relaxing spot to lounge and it hangs from a tripod. It's called the Flying Saucer Chair Hammock with Stand by Flowerhouse, and it may just be the most relaxing way to lounge inside or even outside your house.

Versions: Tripod | Tree
A perfect spot to read, nap, lounge, watch a movie, and more, the giant flying saucer hammock chair comes with durable weather-resistant fabric as the base of the hammock chair, but you can then add on cushions, pillows to make it a more comfy spot to lounge, or even find a circular mattress to turn it into an actual bed.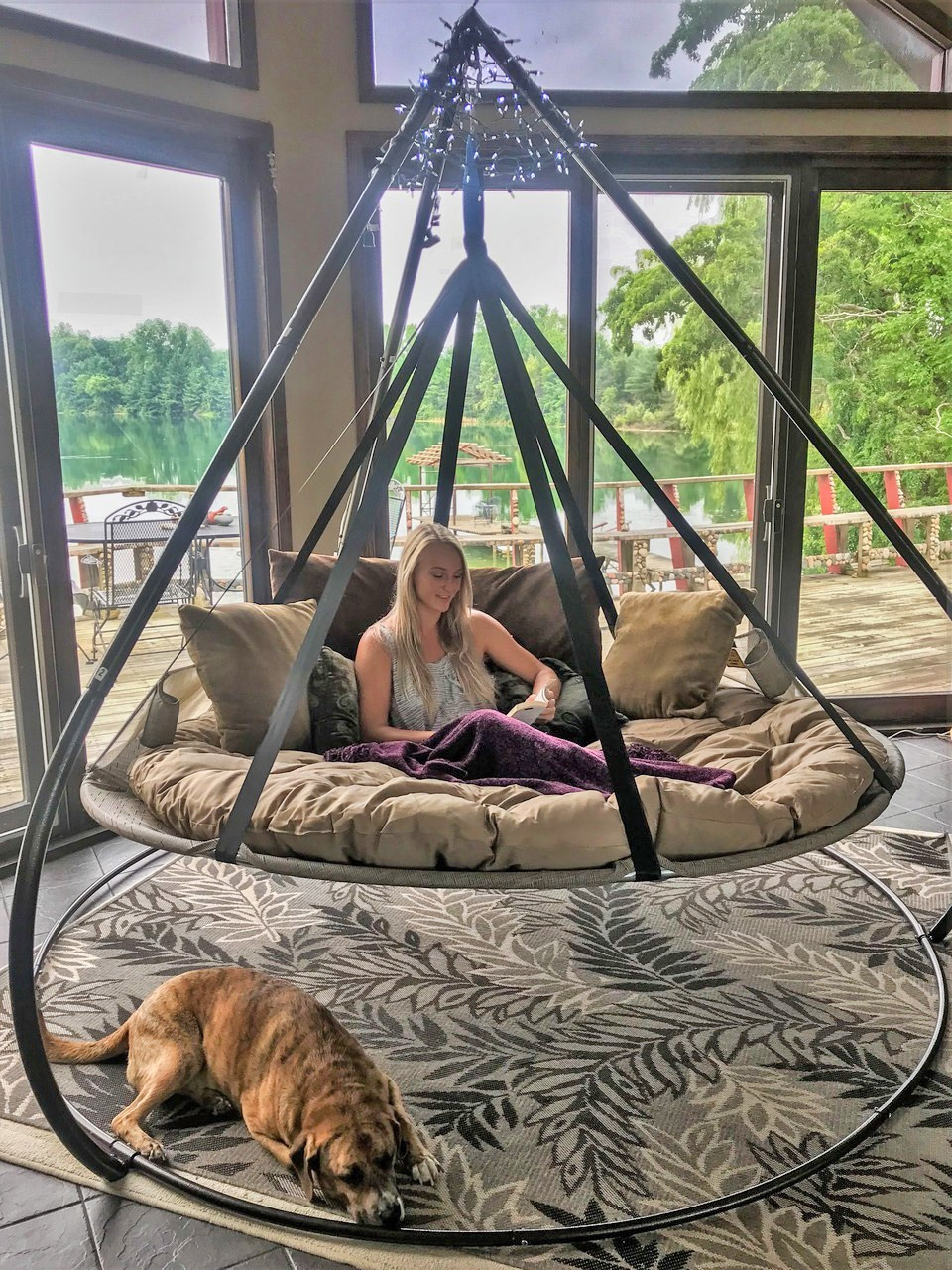 The giant flying saucer hammock chair is made from a steel frame along with a powder coat finish, a durable, weather-resistant, breathable, polyester fabric base that makes it perfect for indoor or outdoor lounging, and it has a weight capacity of 450 lbs. Also, because the chair hangs from a tripod stand, it has a natural soothing movement to it, especially when outdoors in the wind.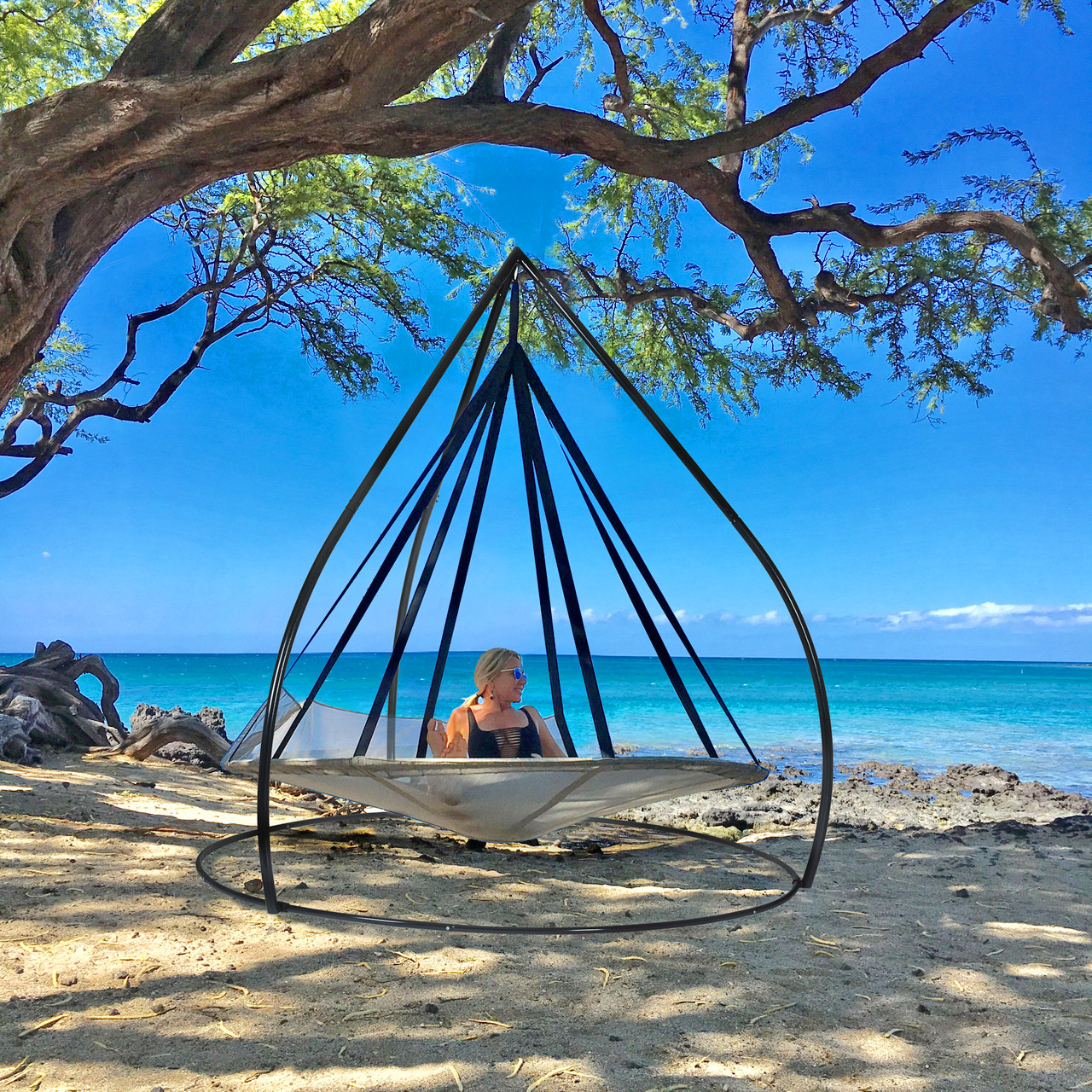 The hanging saucer shaped hammock lounger can fit up to 2 people, it weighs 85 lbs, and overall measures 95 inches tall x 95 inches wide x 95 inches long, whereas the actual hammock lounger measures 84 inches in diameter.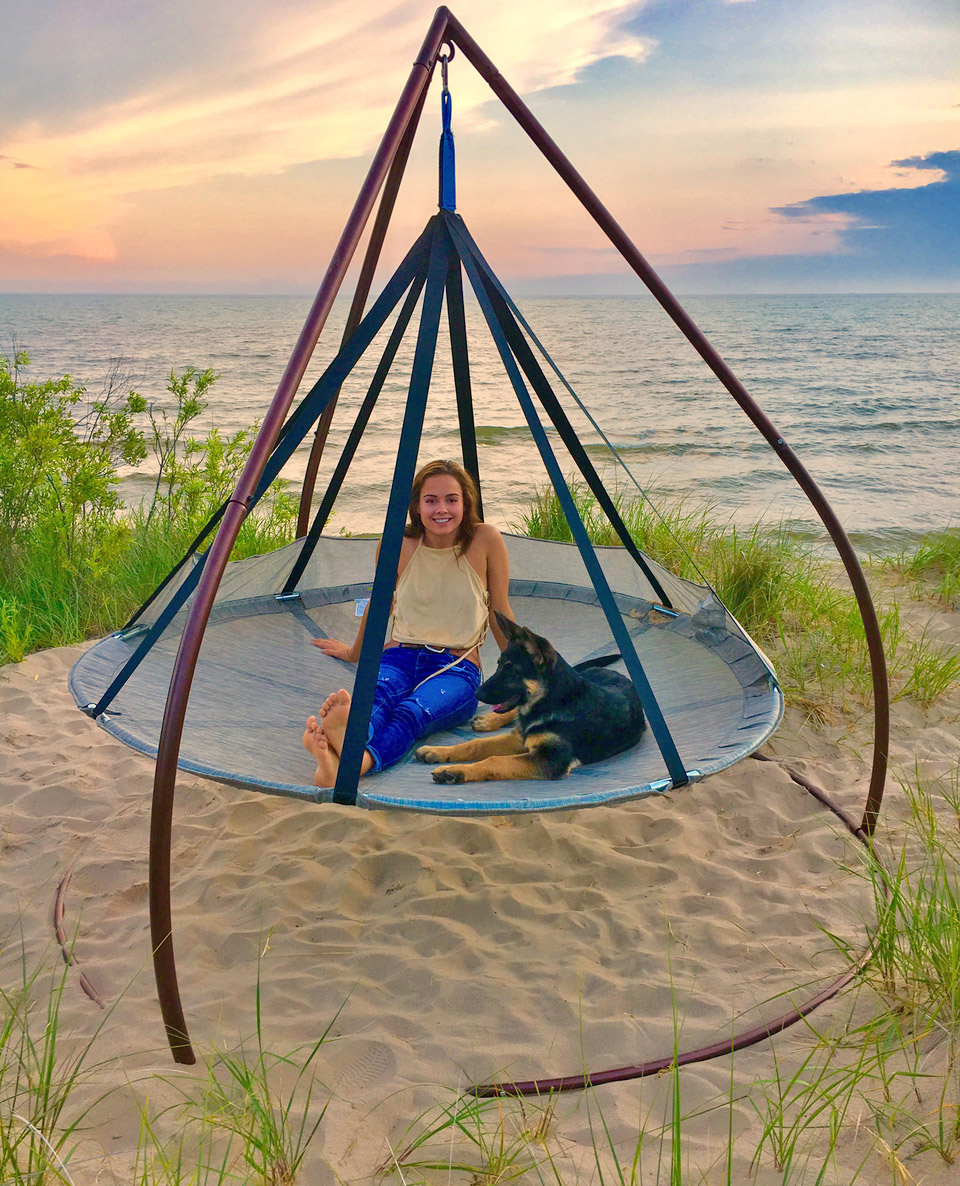 If you're looking for something similar that you can hang from a tree instead of having a stationary tripod base, there's another version called the Flying Saucer Tree Hammock. It's made by the same company, and is about the same size and capacity, as just doesn't come with the tripod stand.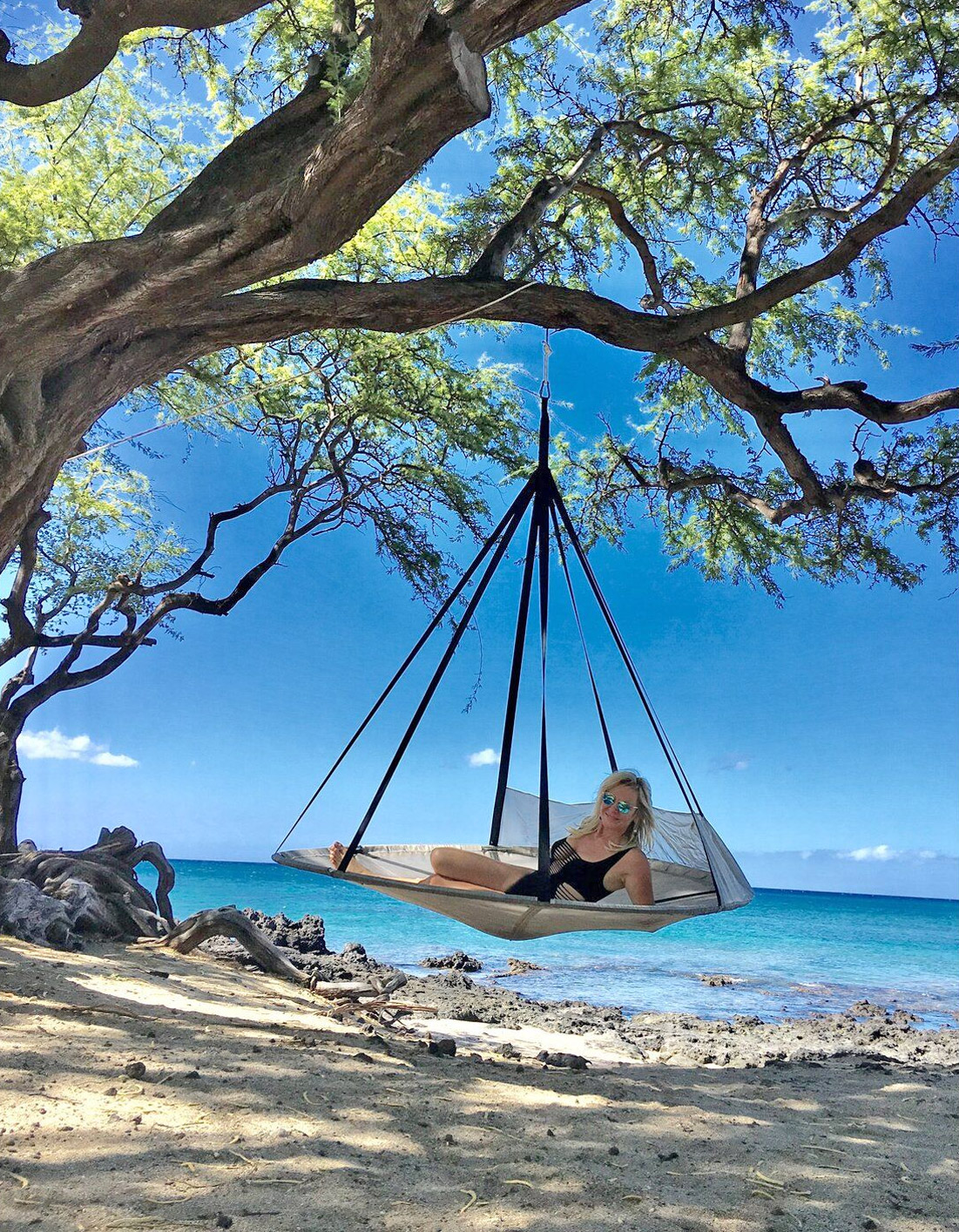 GET THIS ONE HERE