Don't Tip The Waiter Stacking Game
By Ryan on 05/20/2015 8:06 AM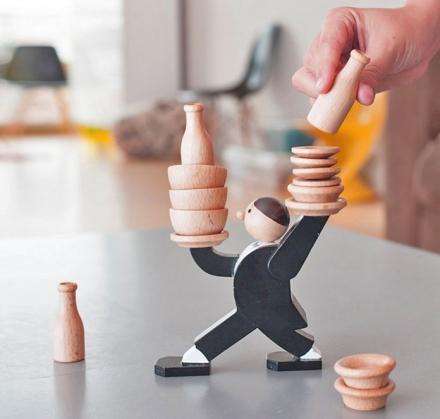 Don't tip the waiter stacking game is a casual game that consists of you stacking bowls, plates, and drinking glasses onto both the hands of a waiter without having him tip over and drop the items. The waiter is built using an axle in the center of his body, so the trick is to stack the items as evenly as you can across both of his arms so that they weigh roughly the same amount at all times. If his arms become uneven, the top half of his body will tip forwards or backwards depending on what arm is too heavy, thus spilling all the dishes. A perfect game for kids to play, or for a casual drinking game to play for adults, the "Don't Tip The Waiter Stacking Game" is so simple in concept but looks like it could actually be some fun (assuming your wagering some cash or drinks).
There are actually instructions for the game along with some rules and a point system based on what dish you stack on his arms, such as bowls are worth 2 points, plates are worth 1 point, and drinking glasses are worth 3 points, but in reality it might just be more fun to see who can get it to stack the highest, or just make up a drinking game with it.
Made by Kikkerland and designed by Chris Collicott, the Don't Tip the Waiter stacking game is made from beechwood, and comes with 4 plates, three small bowls, three large bowls, three drinking glasses, and one waiter that has a carrying tray in each hand. The game is suitable for kids ages 6 and up (or drunken adults), and measures 5.4 inches long x 5.4 inches tall x 2.99 inches deep.
Check out the waiter stacking game in action via the video below.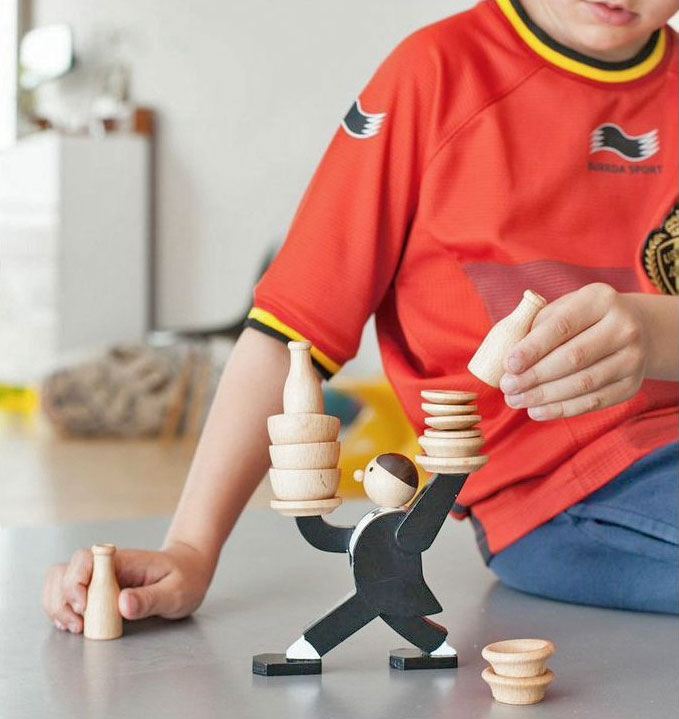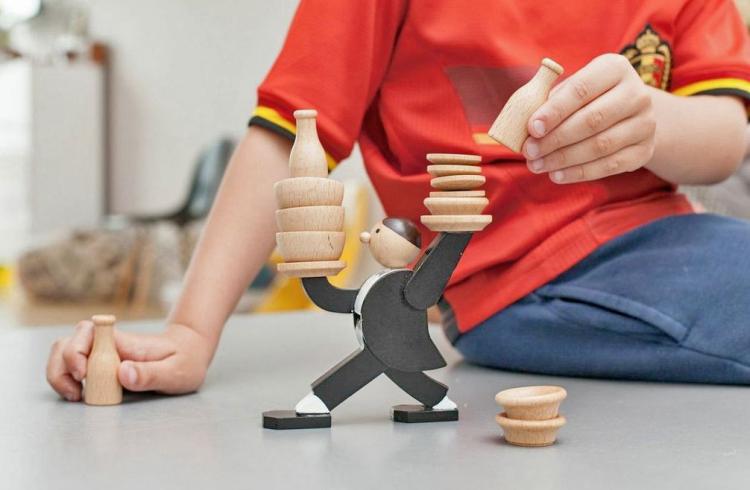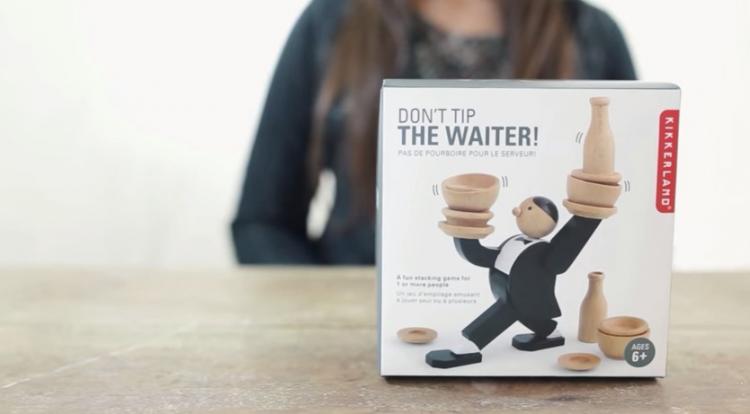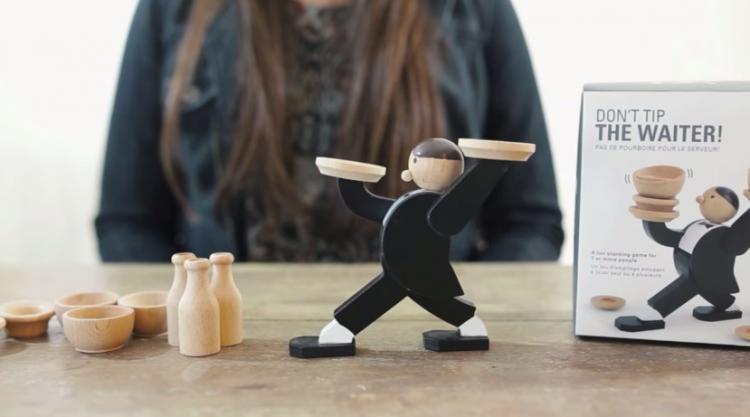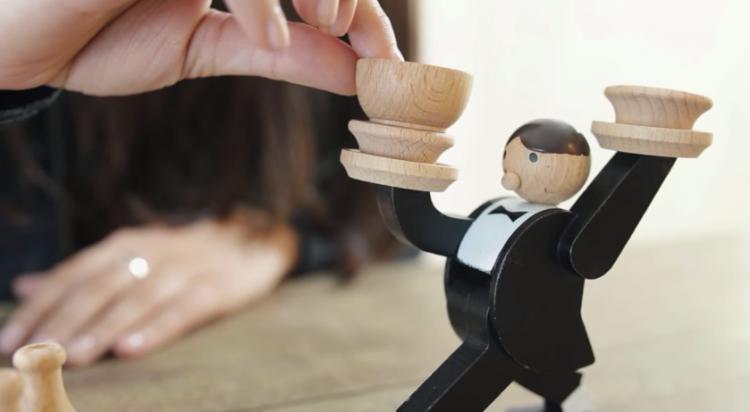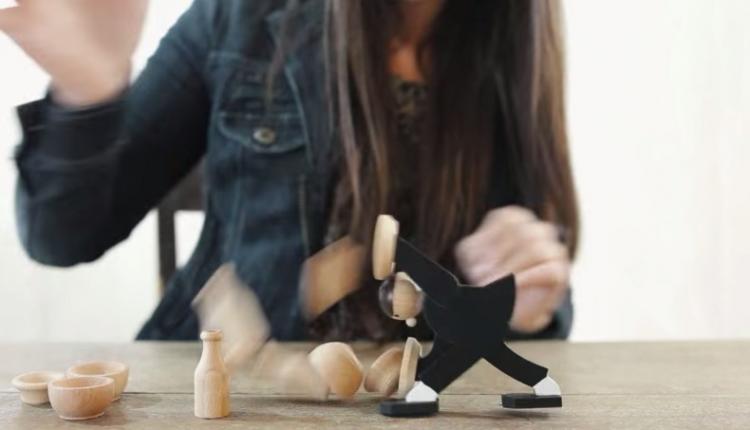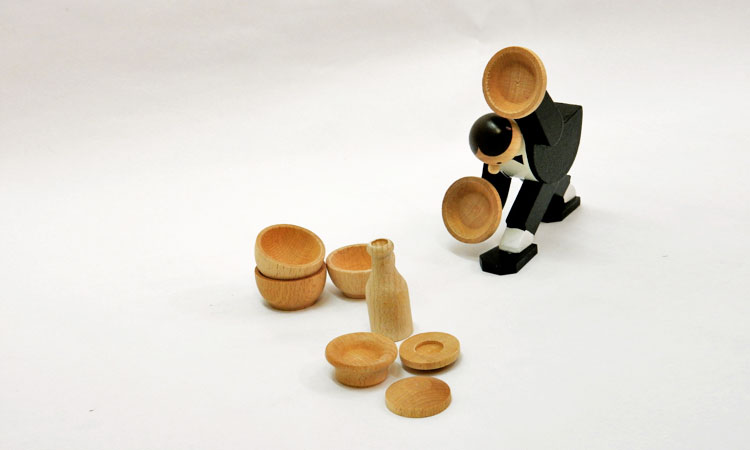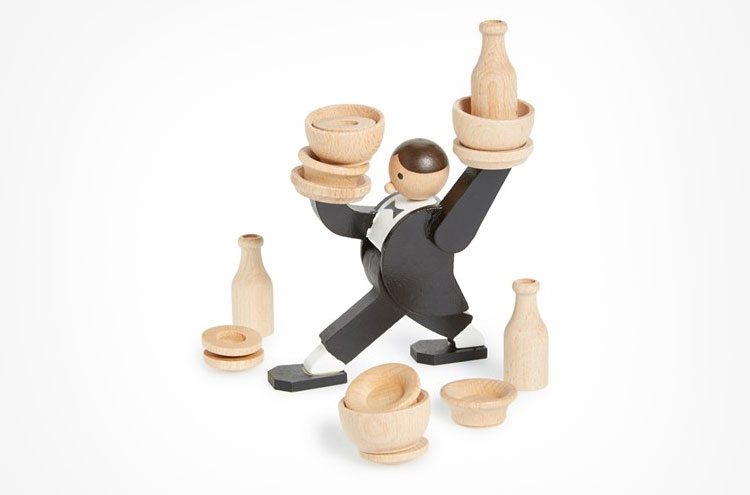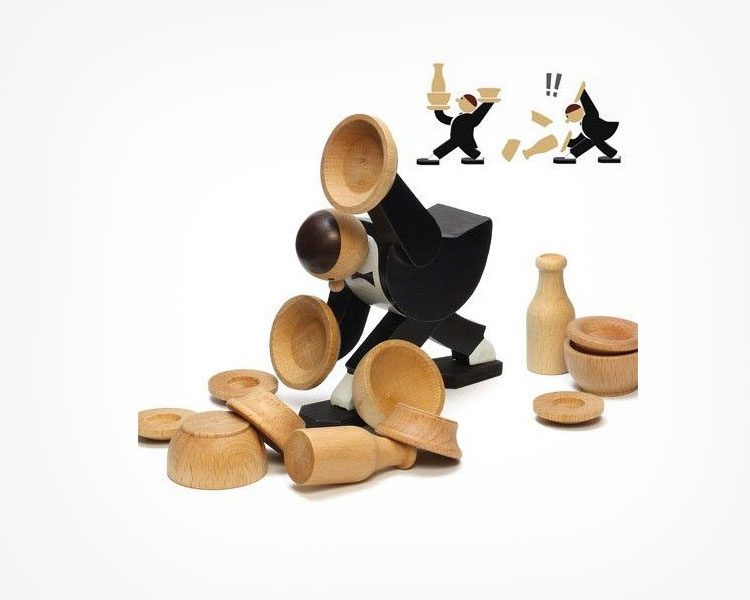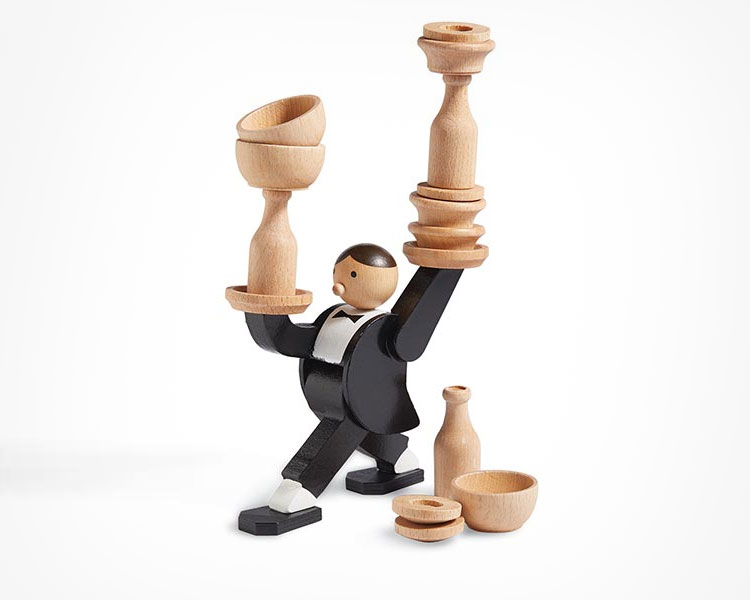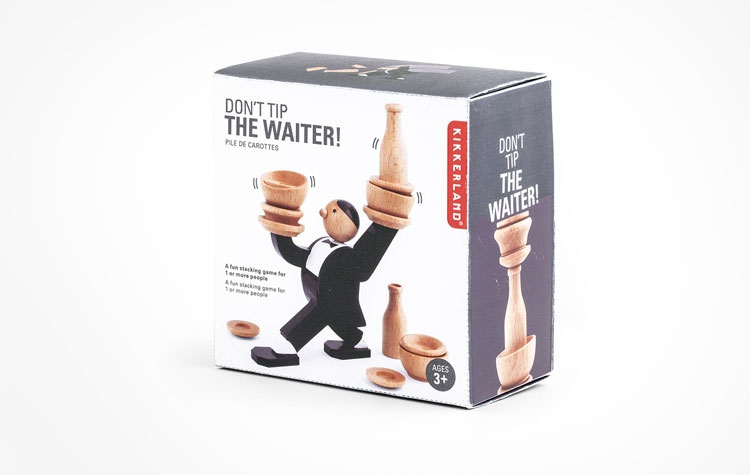 Subscribe To Our YouTube Channel