Don't Be a Salty Bitch Mug
By Ryan on 01/24/2019 9:57 AM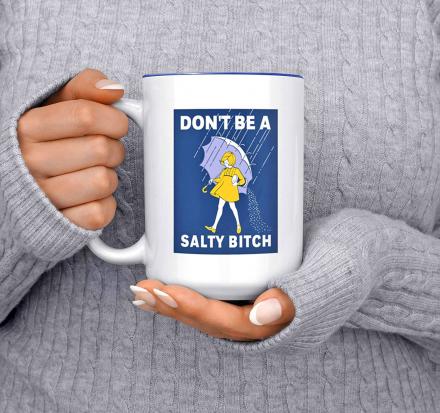 We all know the infamous Morton's salt logo of the girl in the yellow dress holding an umbrella, spilling some salt behind her like a snow plow. We also all know a salty bitch that needs to be told not to be such a salty bitch all the time? Like Saints fans for instance... This amazing coffee mug that says "Don't be a salty bitch", over the salt girl logo should do the trick for the aforementioned salty people in your life.

Versions: Mug 1 | Mug 2 | T-Shirt
The Don't be a salty bitch mug is printed on both sides of a white coffee mug, is both microwave and dishwasher safe, features a large easy-grip handle, and is sure to make an excellent Valentine's gift this year.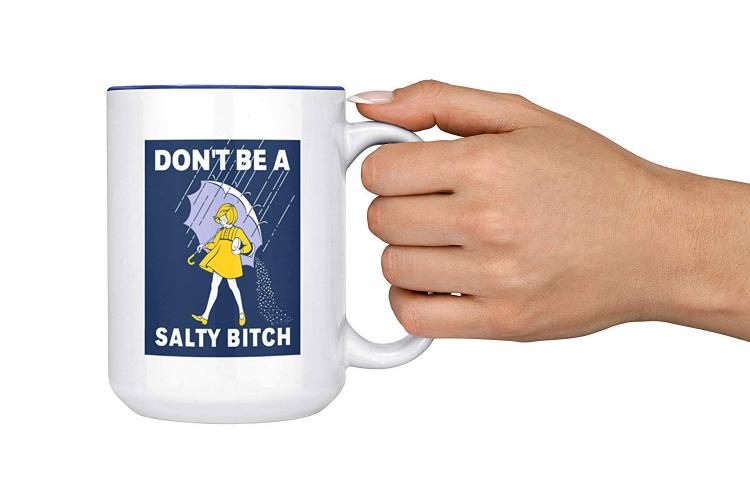 The don't be a salty bitch mug comes in a few different coffee mug versions to choose from, one of which is plain white, while the other has a larger handle and a blue lining on the inside of the mug. There's also a t-shirt available with the graphic on it.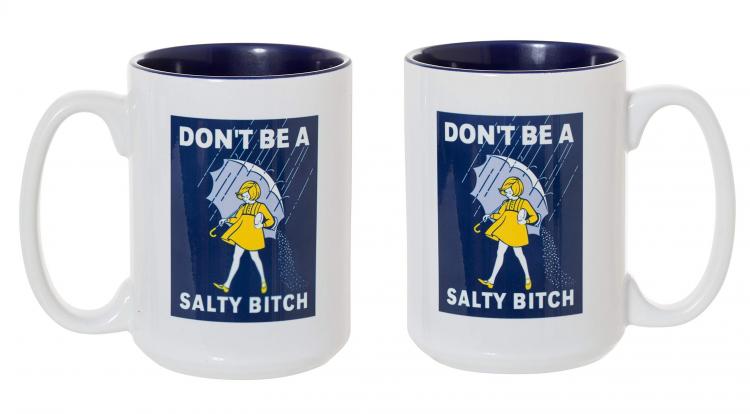 Check out the salty bitch mug in action via the video below.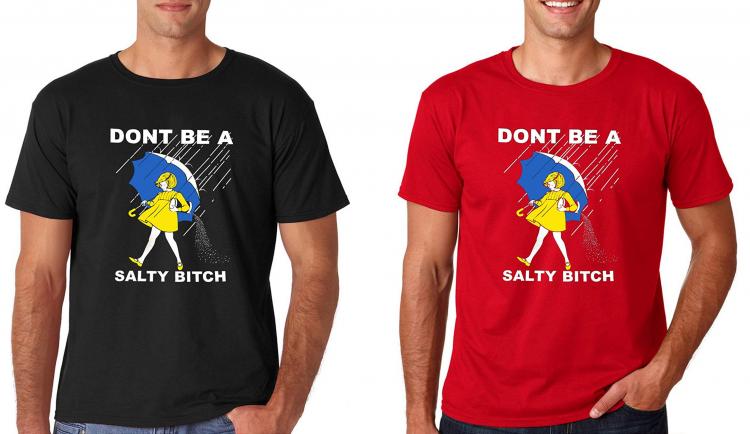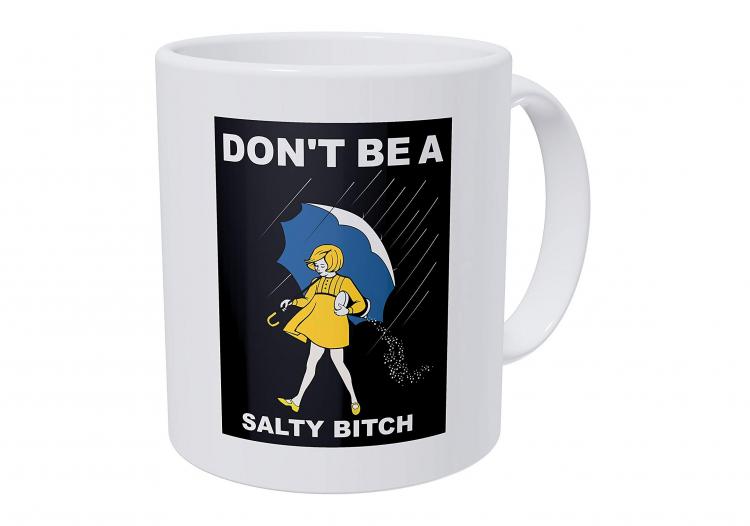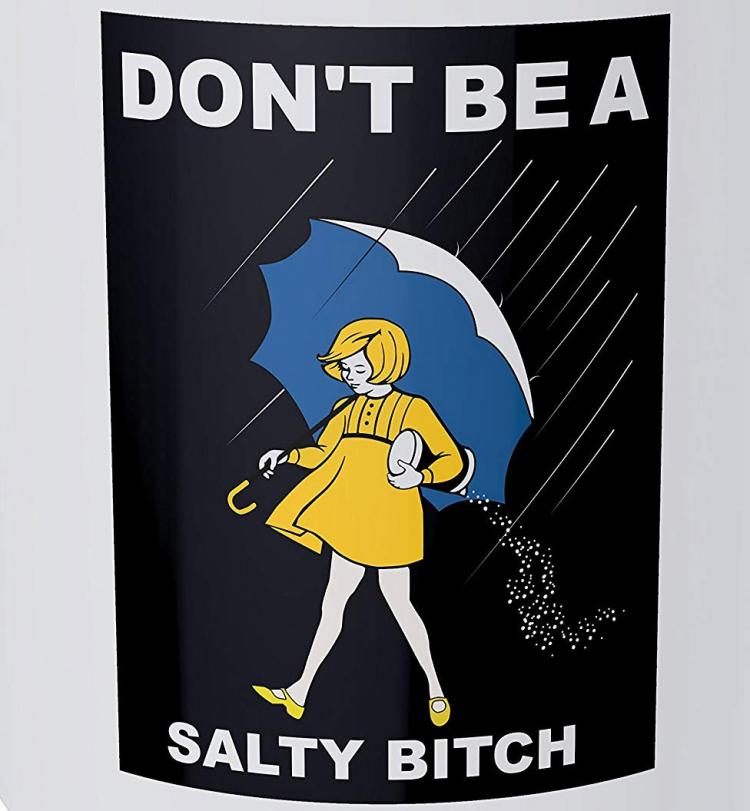 Subscribe To Our YouTube Channel