Donald Trump Corkscrew
By Ryan on 10/03/2018 2:44 PM (Updated: 07/31/2019 10:50 AM)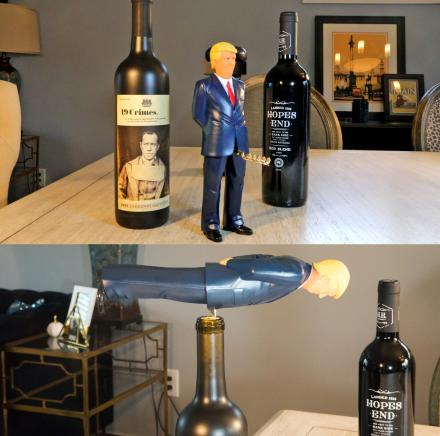 If you're looking to open your bottle of wine in the most yuge, terrific, and fantastic way possible (depending on who you ask), you may want a Donald Trump corkscrew. No matter if you have regular adult sized hands, or little baby hands, this Trump corkscrew will easily allow you to open any bottle of wine. Trillions and trillions of drops of wine are drunk every day, so why open your bottle with some failing standard corkscrew that doesn't even own a giant over-sized tie.

Others:
Bill Clinton | Hillary Clinton
This unique wine opener looks just like Donald Trump, albeit missing a 70 lb gut that's filled with taco salads and 12 diet cokes. To use it is simple, just flip up the "yuge" corkscrew between his legs, and start twisting it into a cork. Pull him out once fully inserted, and you'll be ready to indulge in some wine.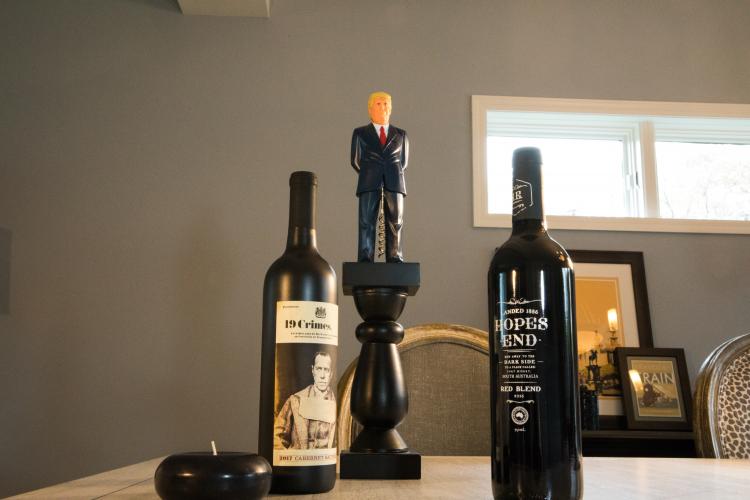 The Trump corkscrew wine opener is made from a resin body and metal corkscrew, and measures 9.5 inches tall.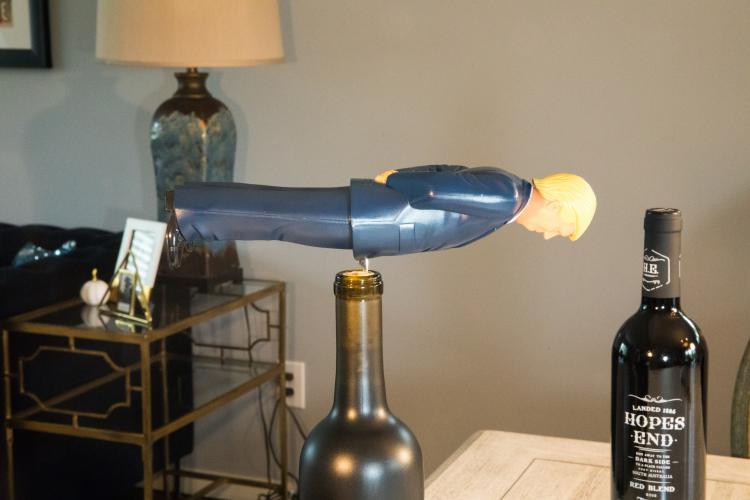 Check out the Donald Trump corkscrew in action via the video below.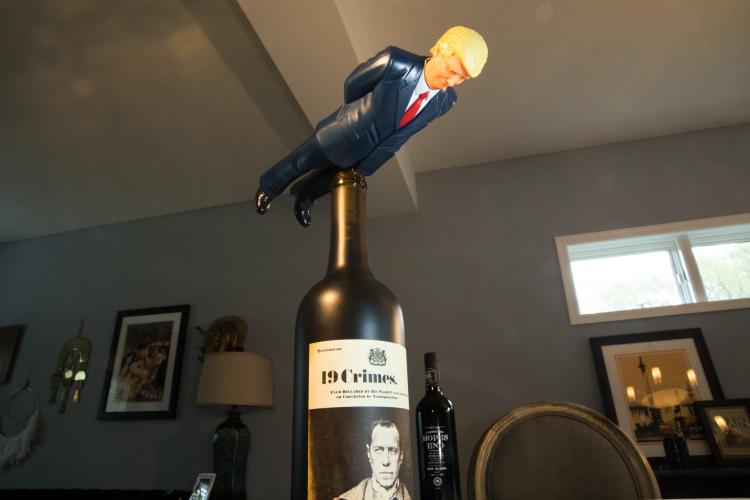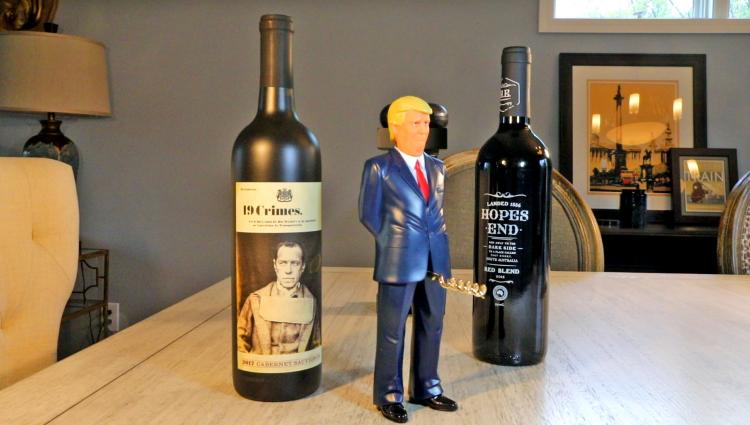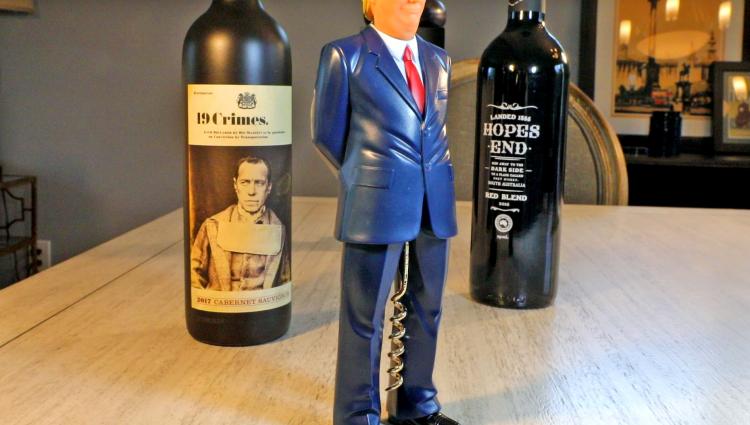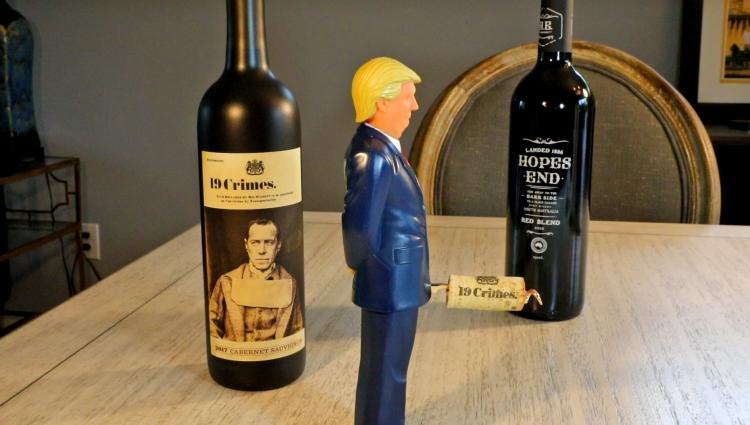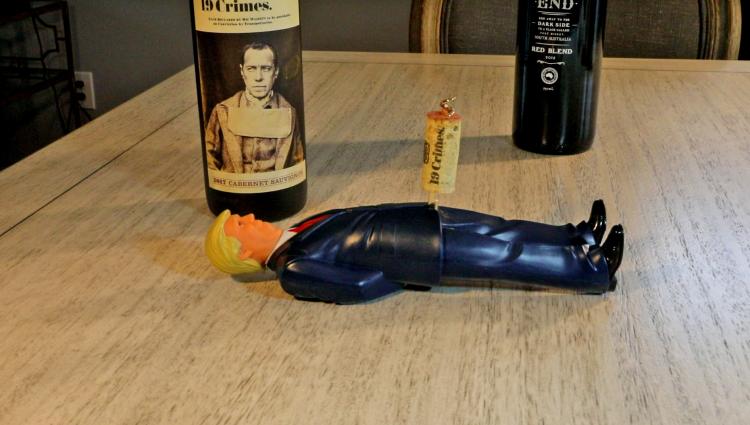 Subscribe To Our YouTube Channel