This Dog Poop 2020 Christmas Ornament Encapsulates This Year Perfectly
By Ryan on 12/14/2020 10:37 AM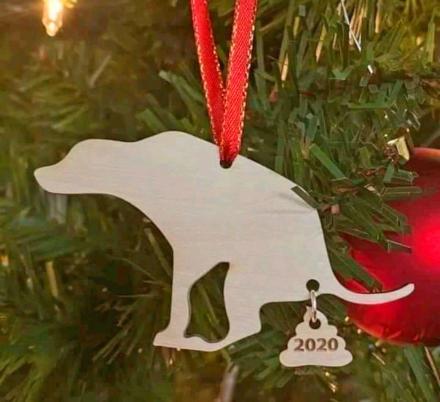 If you had to describe 2020 in one word, it would probably be a word similar to "crappy". So what better way to remember this terrible year then with a hilarious ornament on your Christmas tree that lets you recall this awful year everyone had to endure for years to come. This funny dog poop 2020 ornament truly encapsulates what a crappy year it was, as it pictures a dog curled over taking a poo, with the dog poop labeled as "2020". Also, in case you missed them, we made two great lists of funny Christmas ornaments for 2020, and another one found here.
The Dog Pooping 2020 Christmas ornament is created and sold by Etsy shop Pineanddandydesigns, and it's made from maple wood, and the pile of dog poo is laser etched with the numbers "2020". It also comes with a hole with a loop of string to easily hang it right on your Christmas tree as soon as you get it!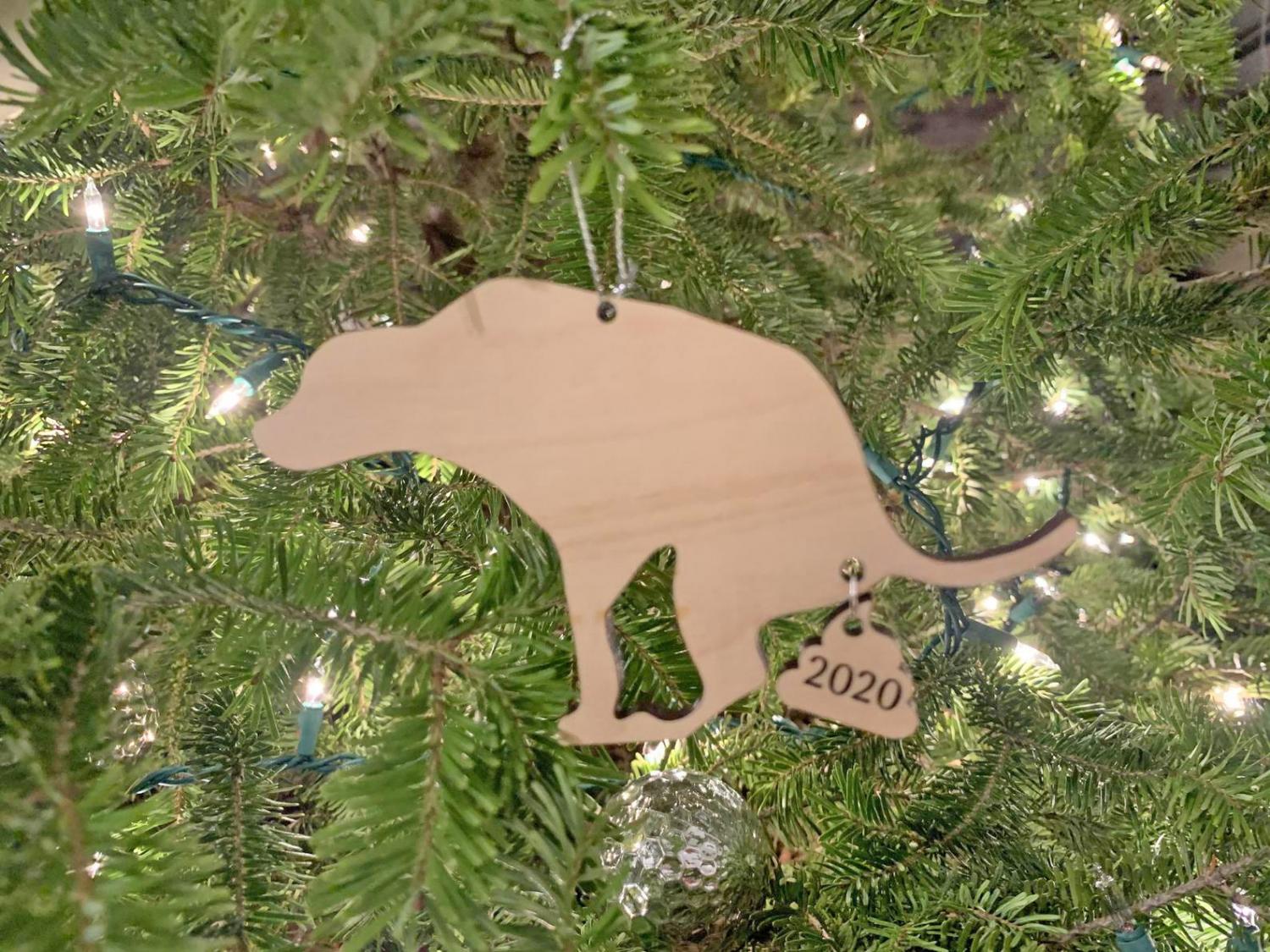 Another Etsy shop called GreyOwlDesign offers another version of the dog poop 2020 ornament, this one with a little more detail on it rather than just a silhouette design. Unfortunately, this one's sold out at the time of this writing, and we're not sure if this one will be back in time for Christmas 2020. Maybe they'll create another version if 2021 turns out to be just as crappy.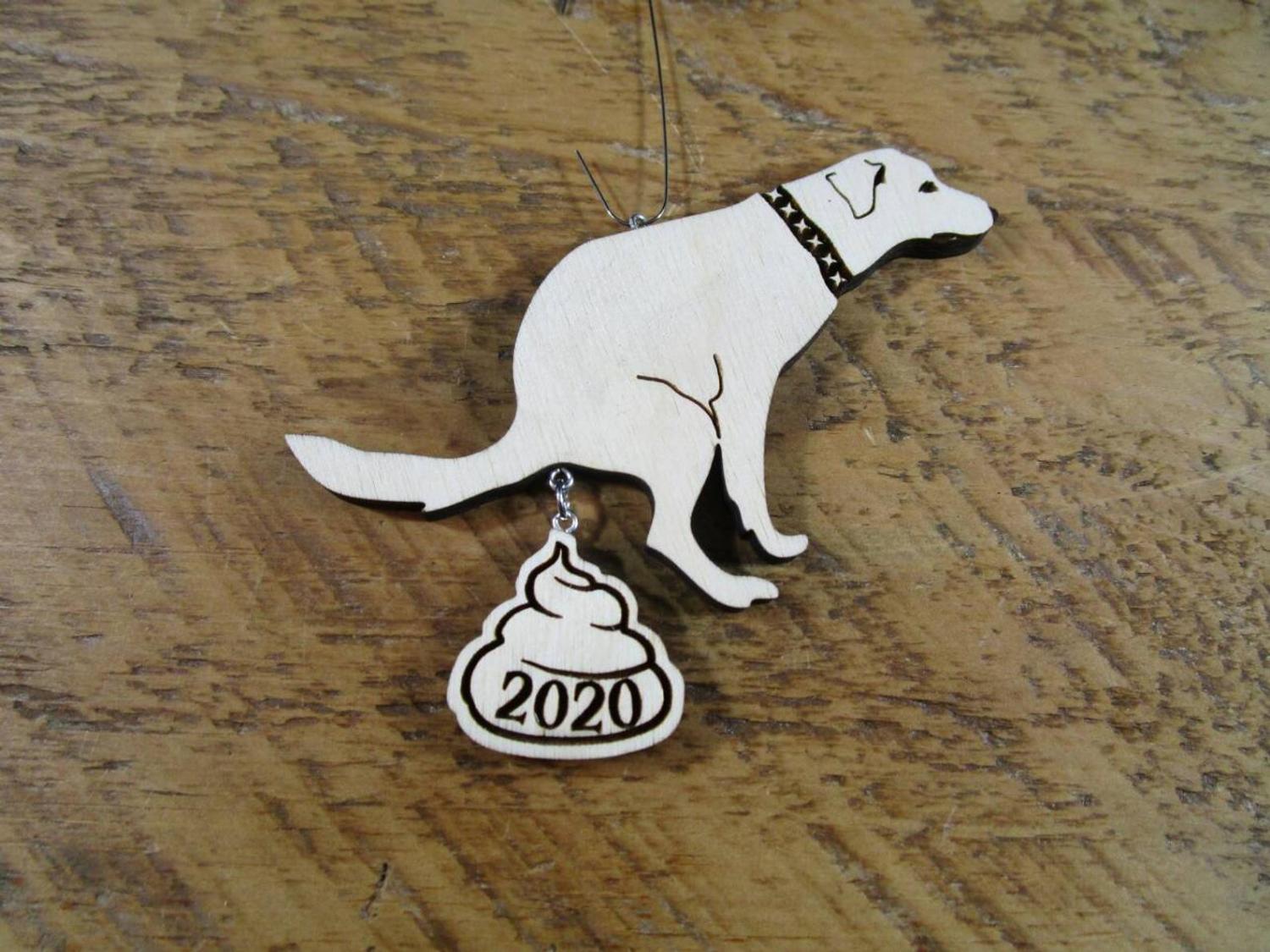 Courtesy of GreyOwlDesign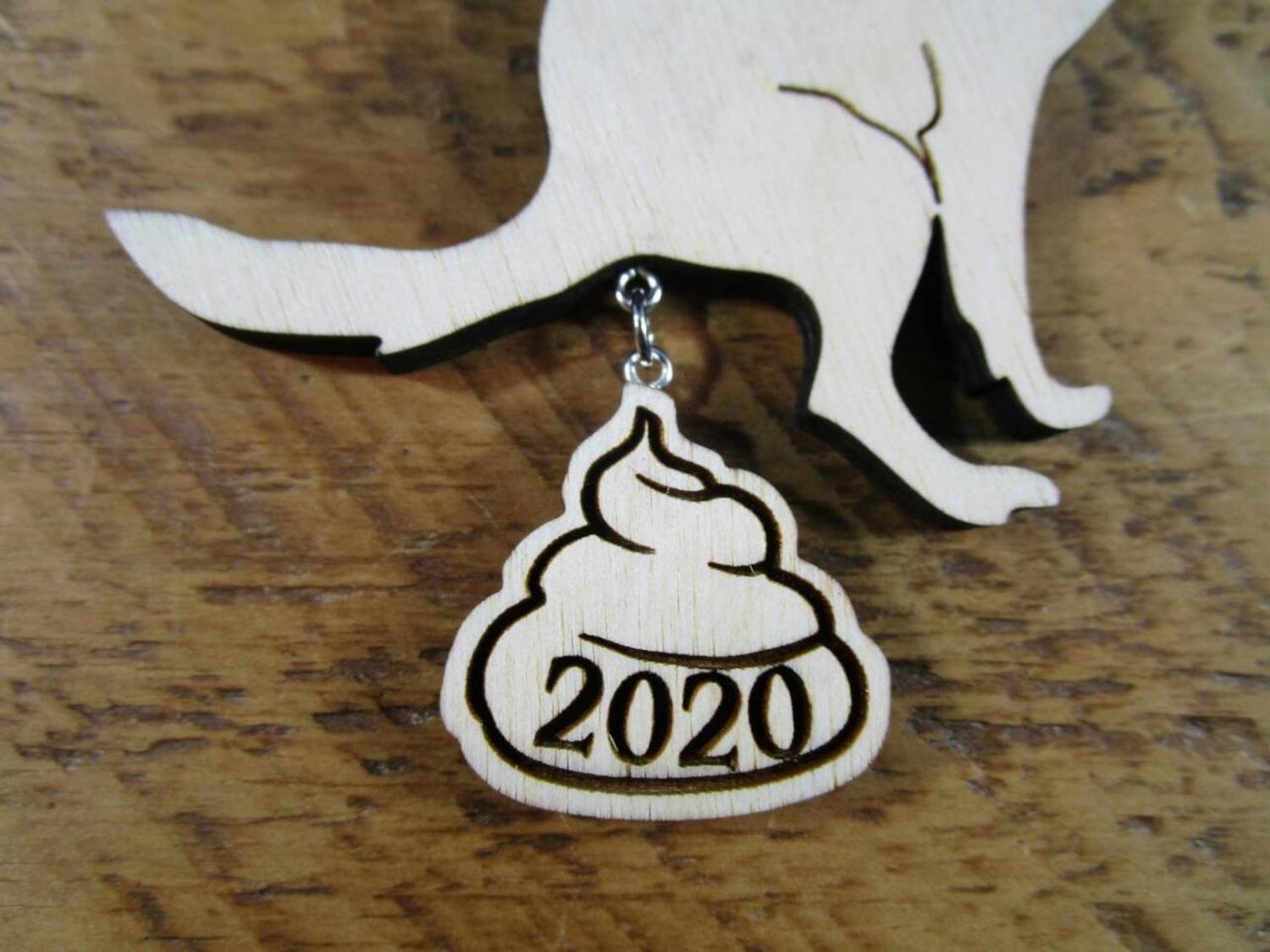 Courtesy of GreyOwlDesign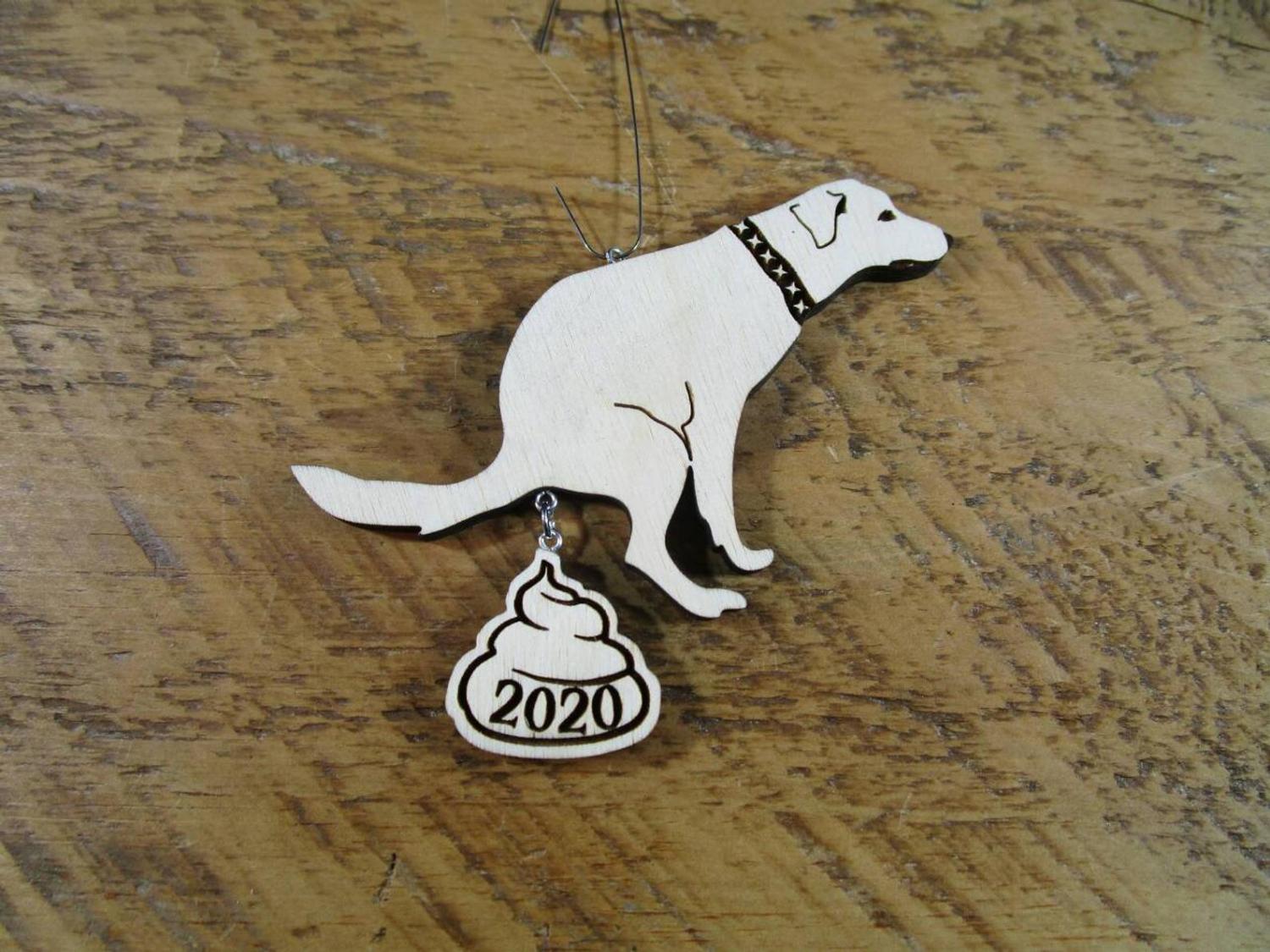 Courtesy of GreyOwlDesign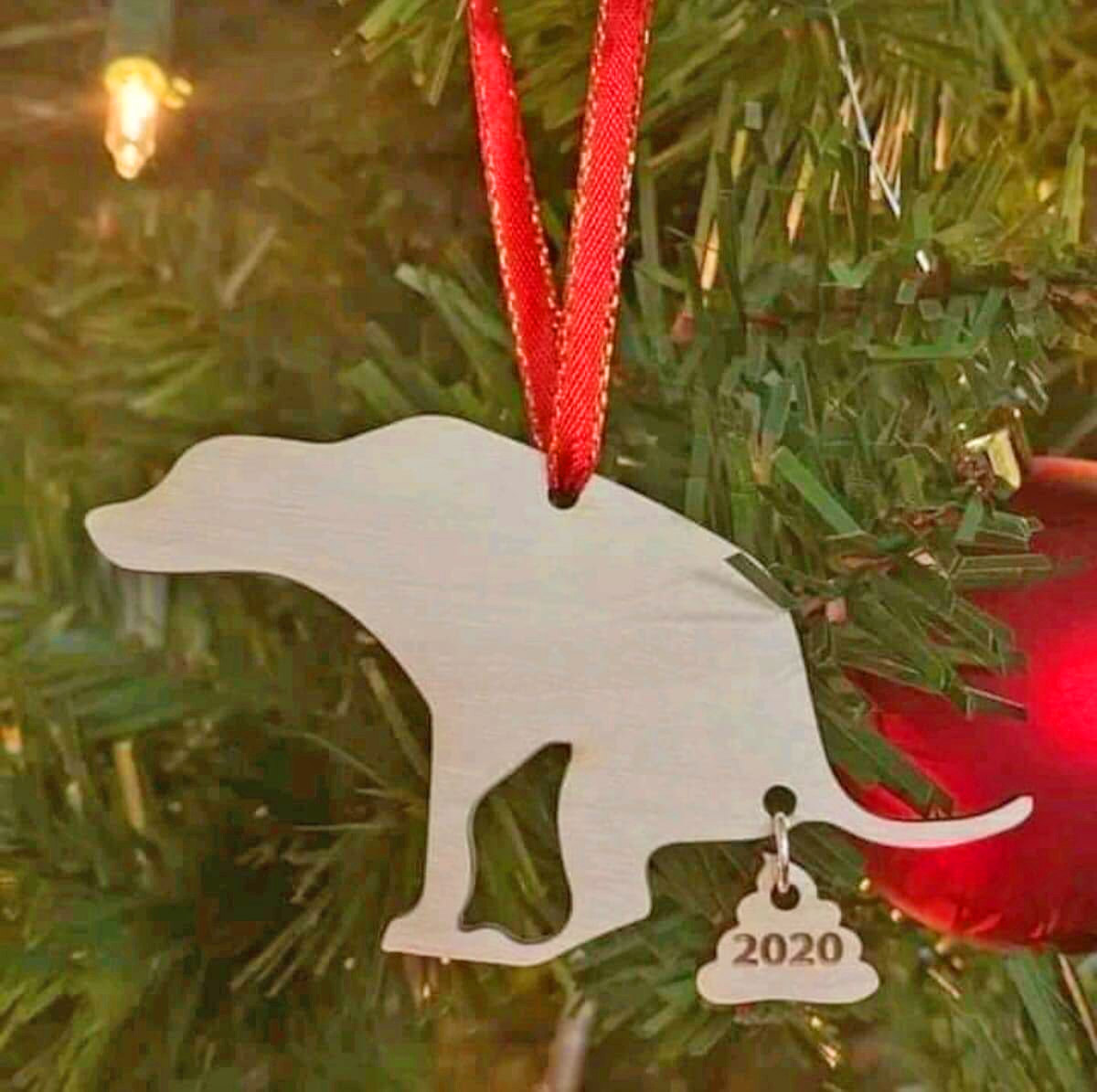 Below are a few other hilarious Christmas ornaments for 2020 we found that we thought belonged here as well!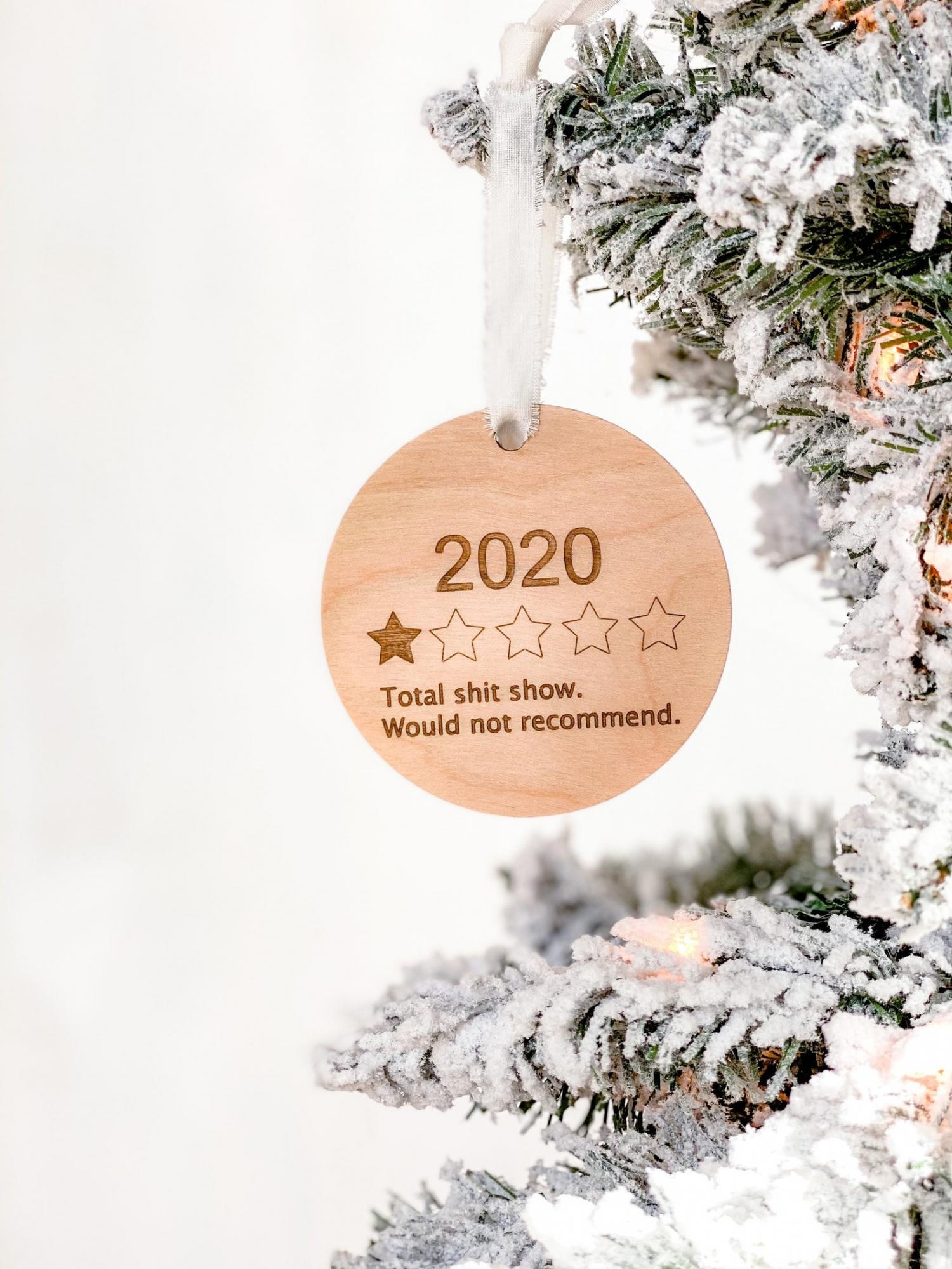 Source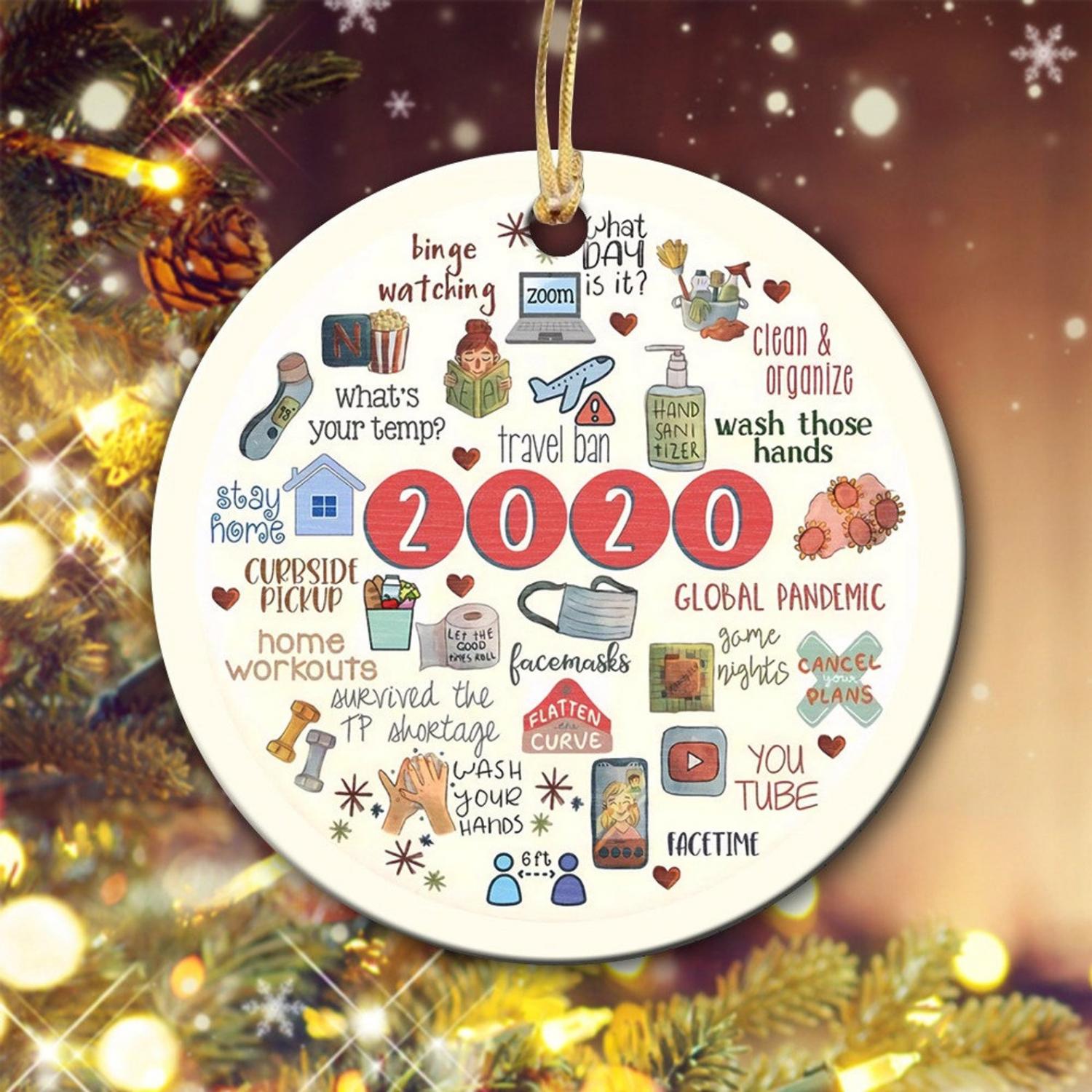 Source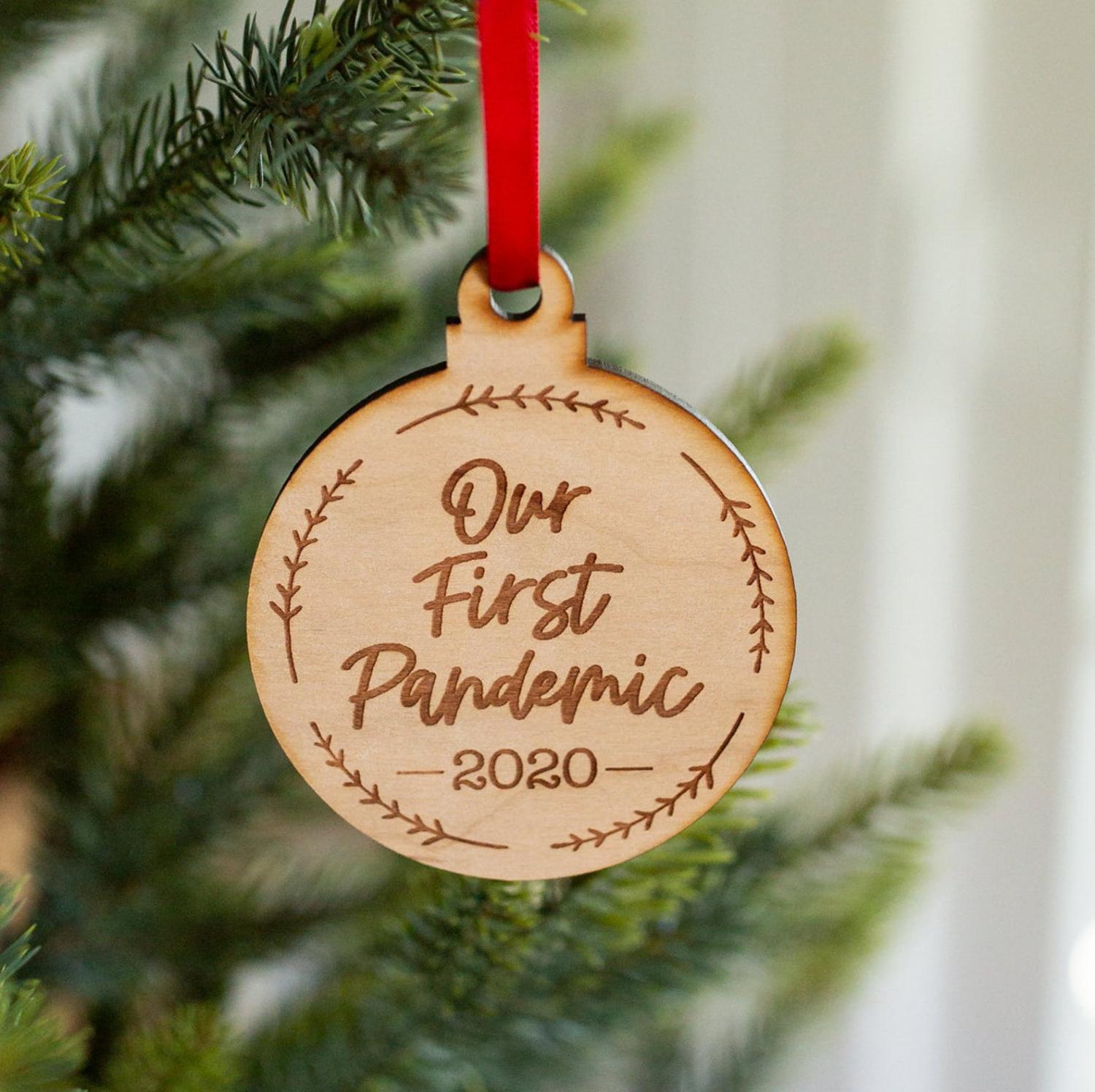 Source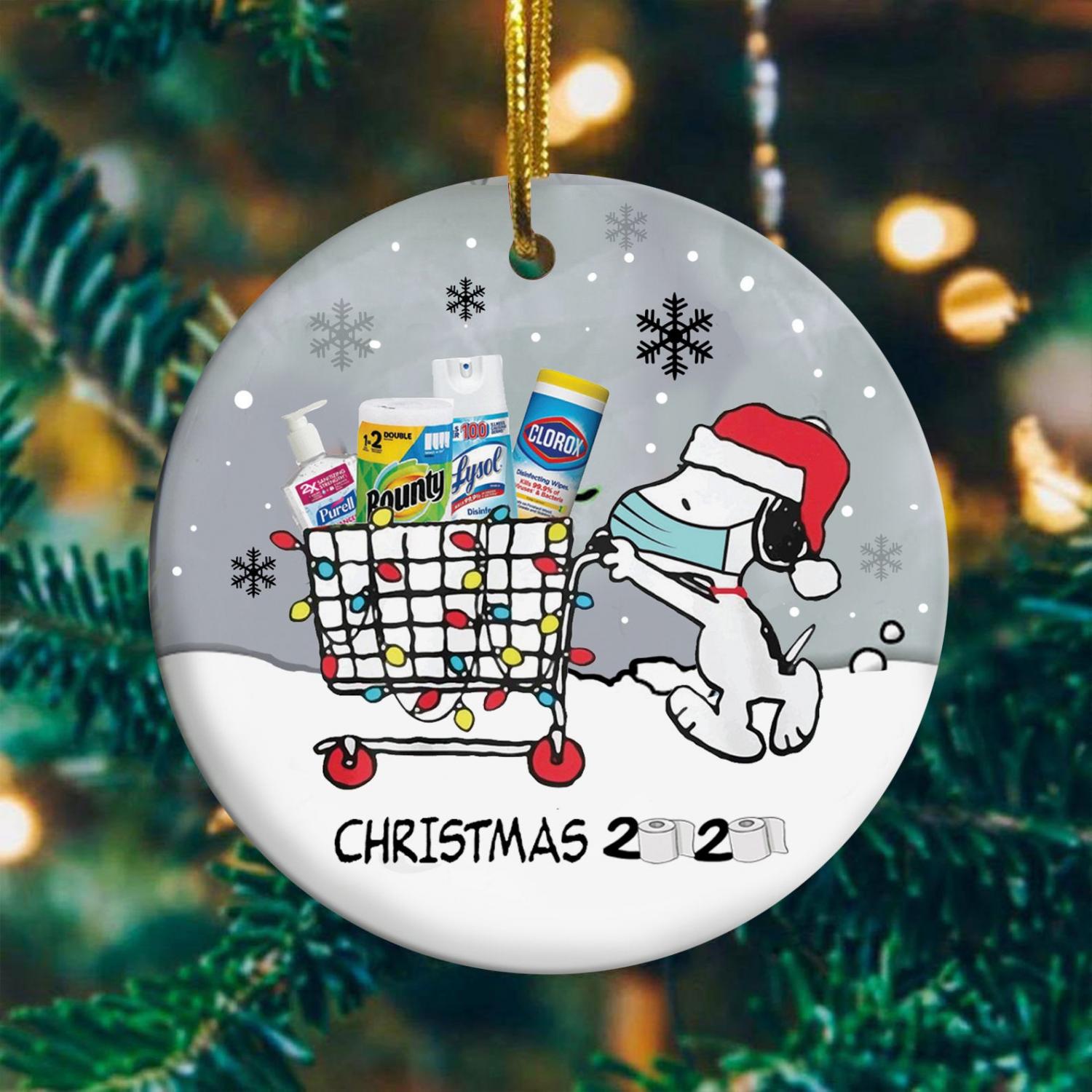 Source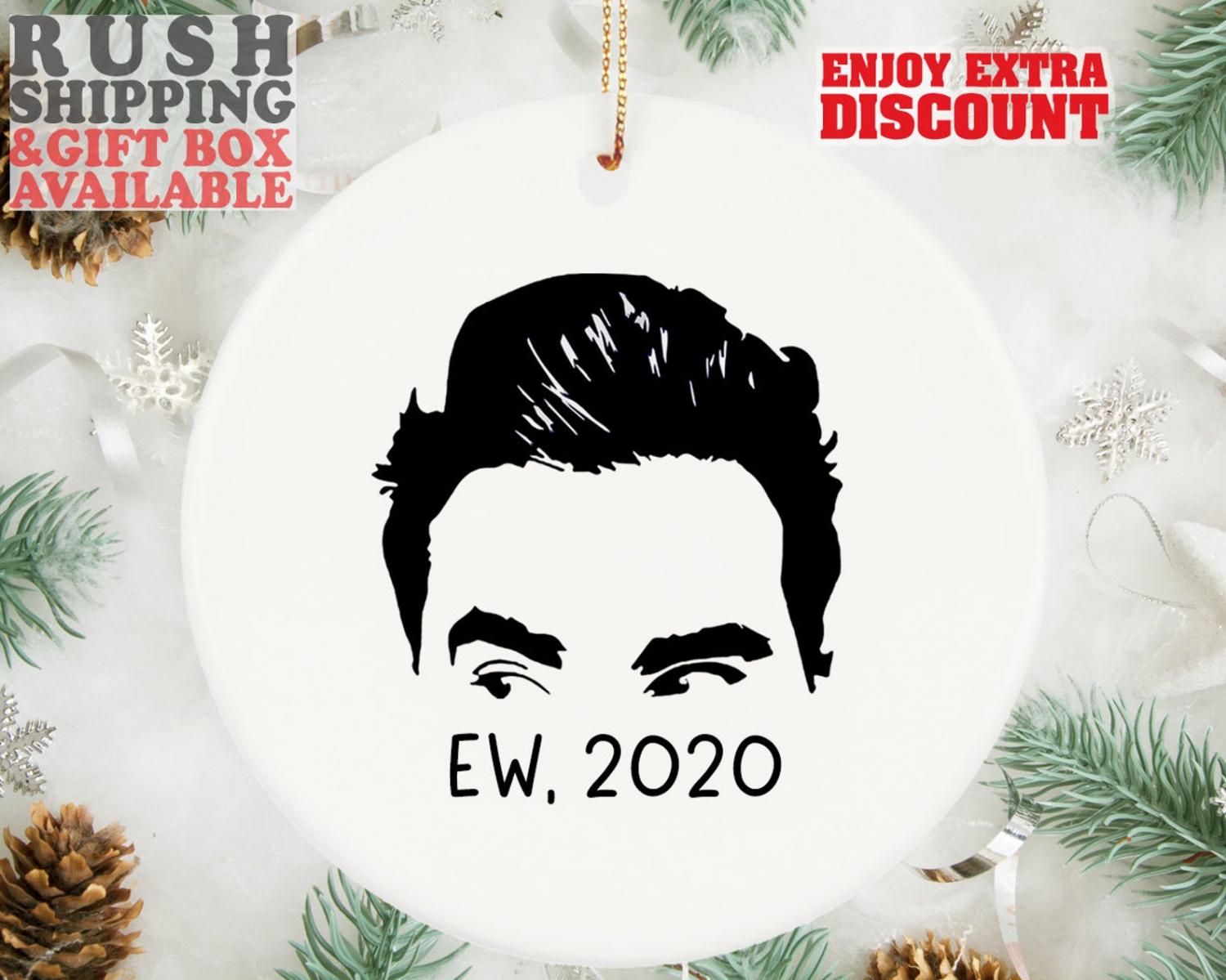 Source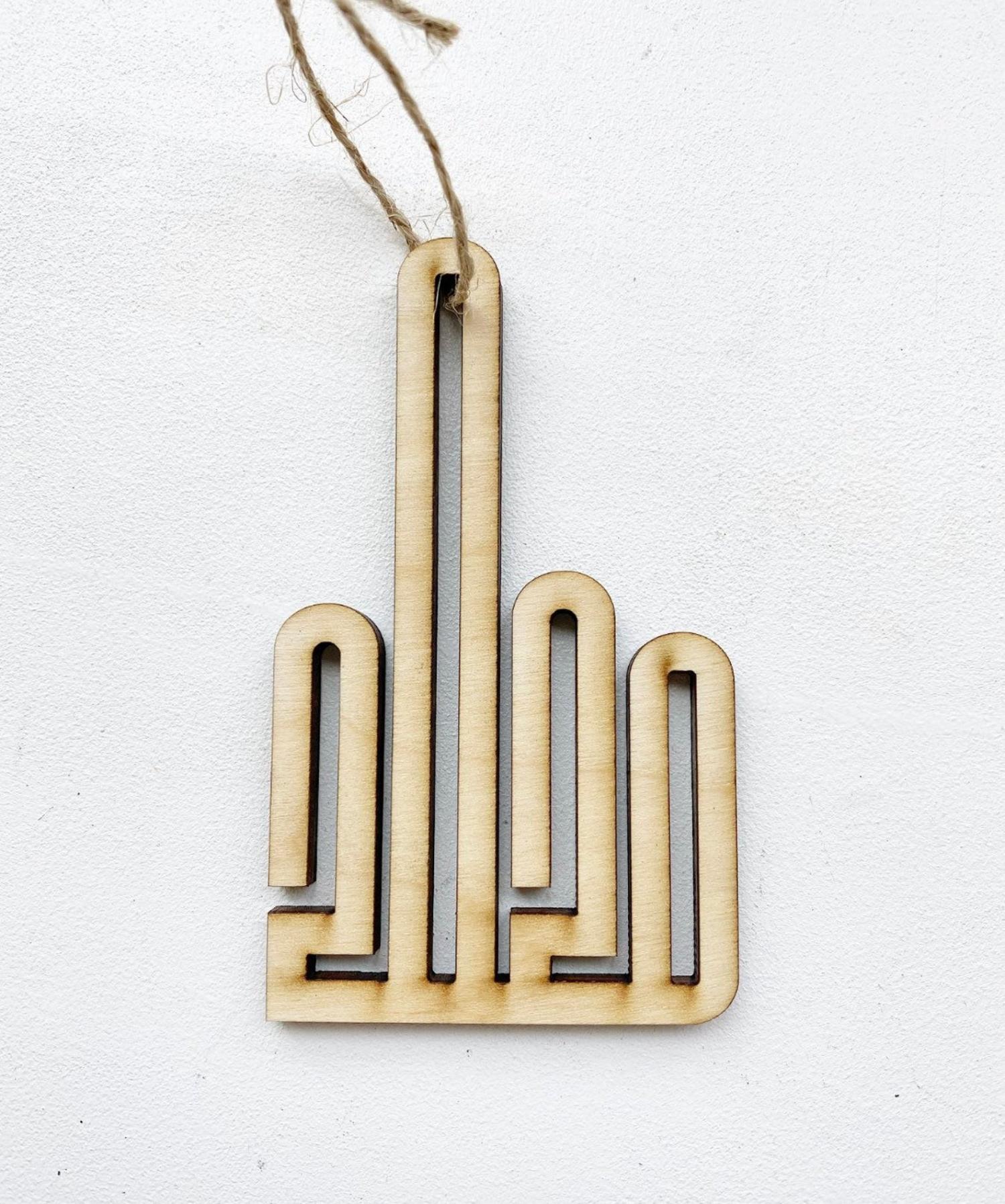 Source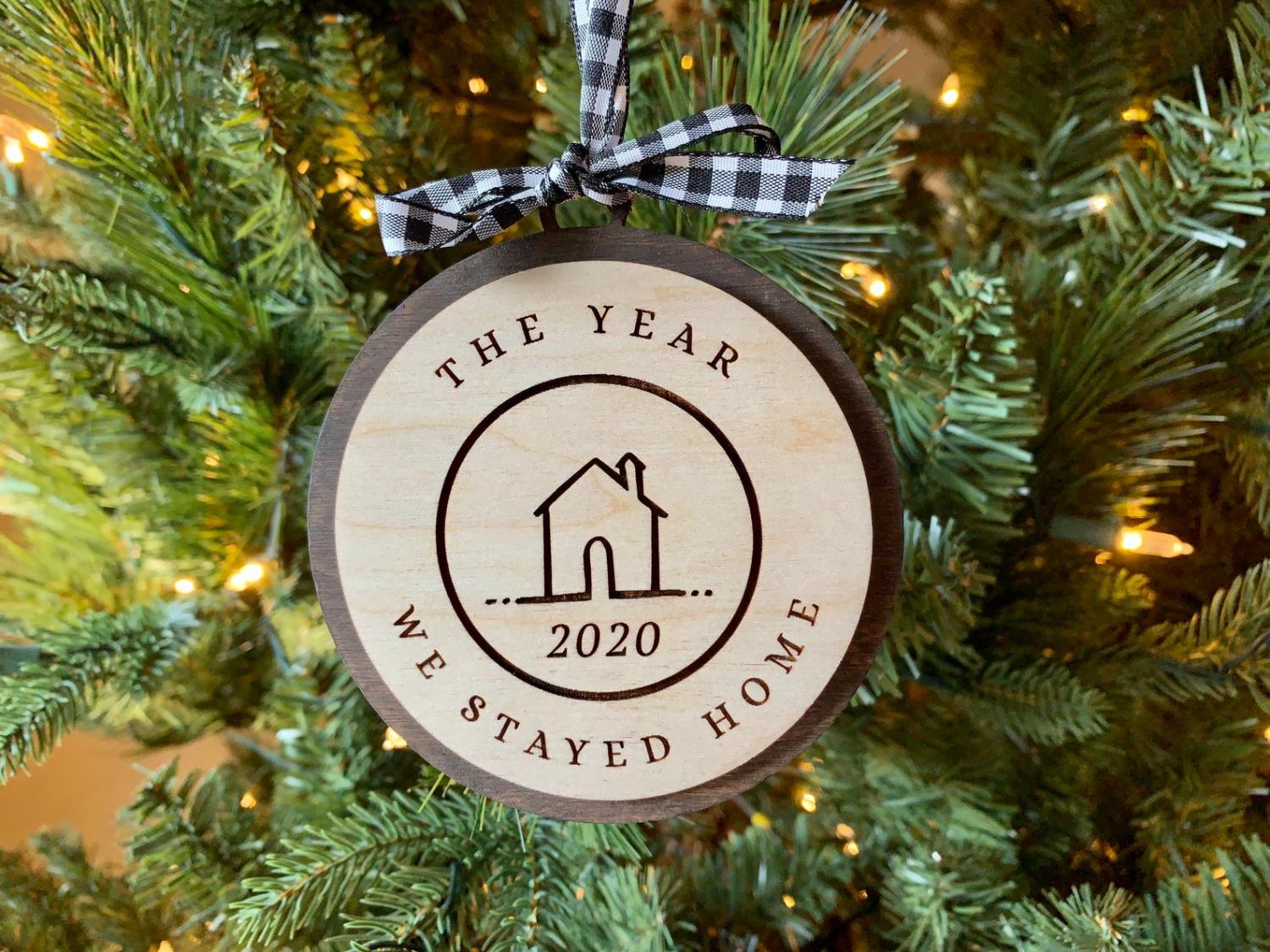 Source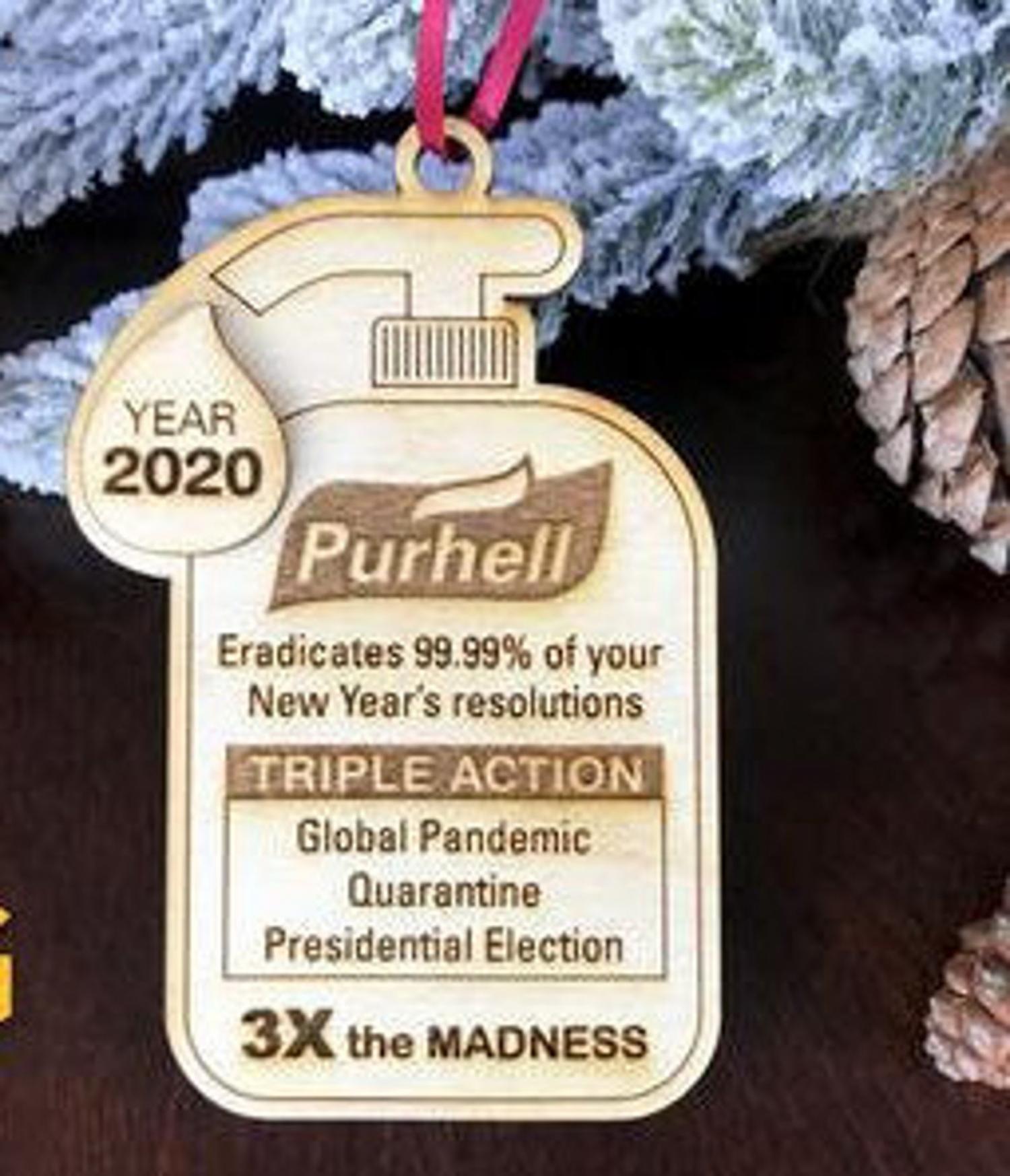 Source