Amazon Now Has a Giant DIY Metal Top Gazebo That Sets Up In Just 4 Hours
By Ryan on 07/18/2022 10:11 AM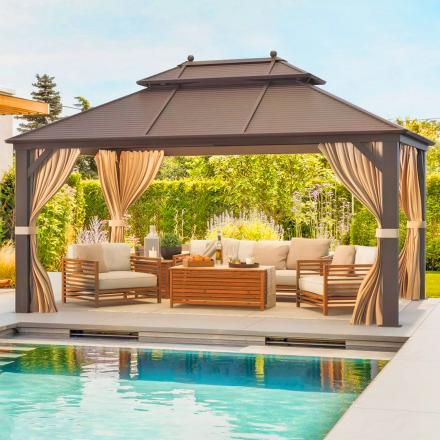 Creating the perfect outdoor space depends a lot on your needs, whether you have a patio set, outdoor storage area, or another hobby or interest you spend time on in your backyard. But one thing is for certain, having the option for a fully covered, weatherproof outdoor area is an excellent choice for most, and a metal top gazebo is the perfect way to do it.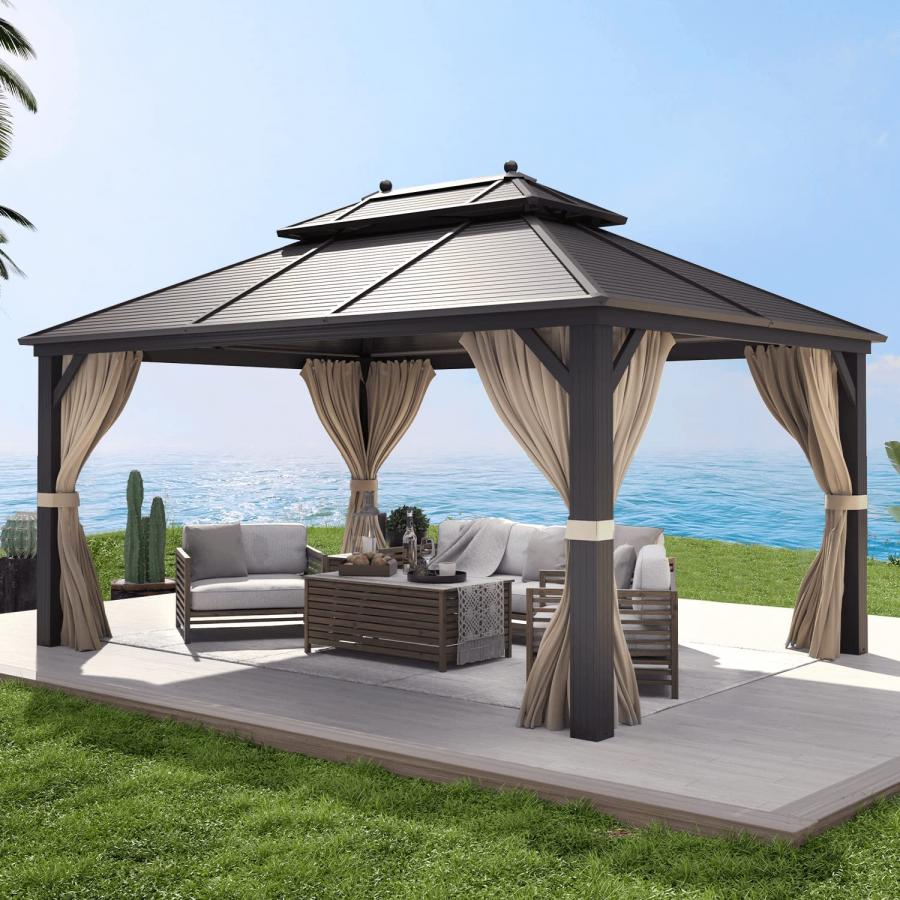 Introducing the DIY metal top gazebo, a solution for weatherproofing any patio dining set or other outdoor area.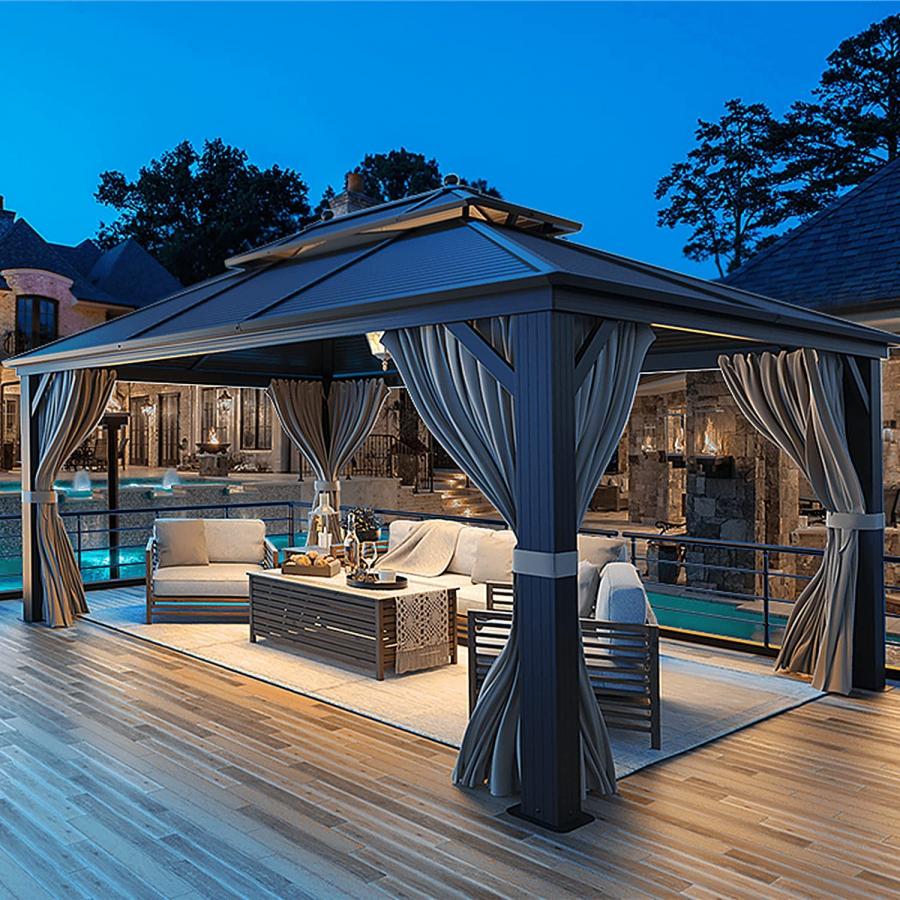 It's a beautiful, elegant and fully-enclosable metal top gazebo that you and your family, friends, coworkers or whoever can build in any outdoor space in just a few hours.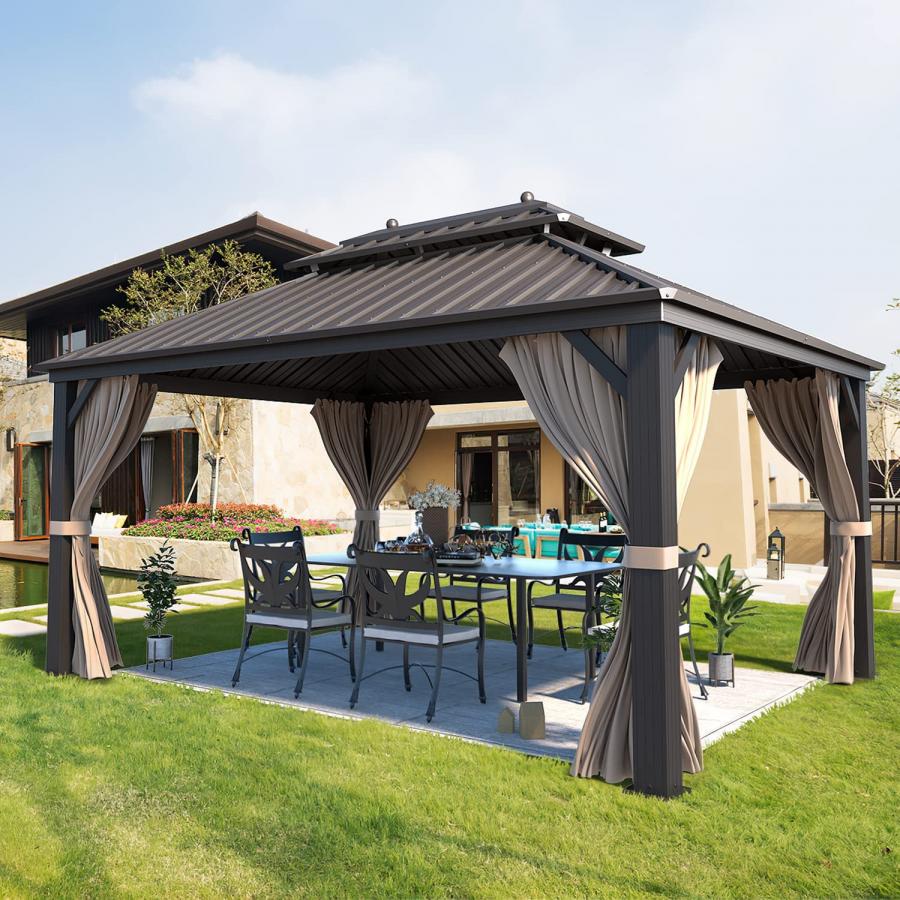 You can build this giant aluminum gazebo yourself with some help, providing a covered outdoor area that's perfect for patio dining sets or other outdoor awning needs.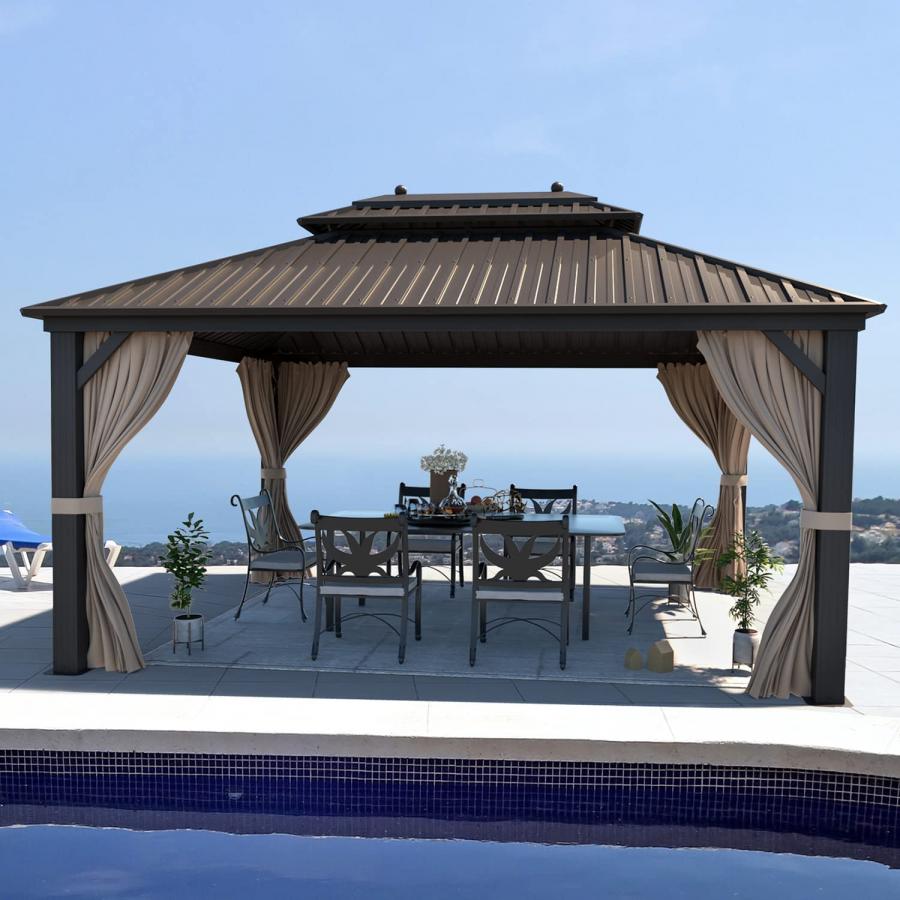 The giant DIY gazebo is sold on Amazon as a whole set, and while it does require assembly, the company says it only takes about four to six hours to build — which is where the do-it-yourself component comes into play.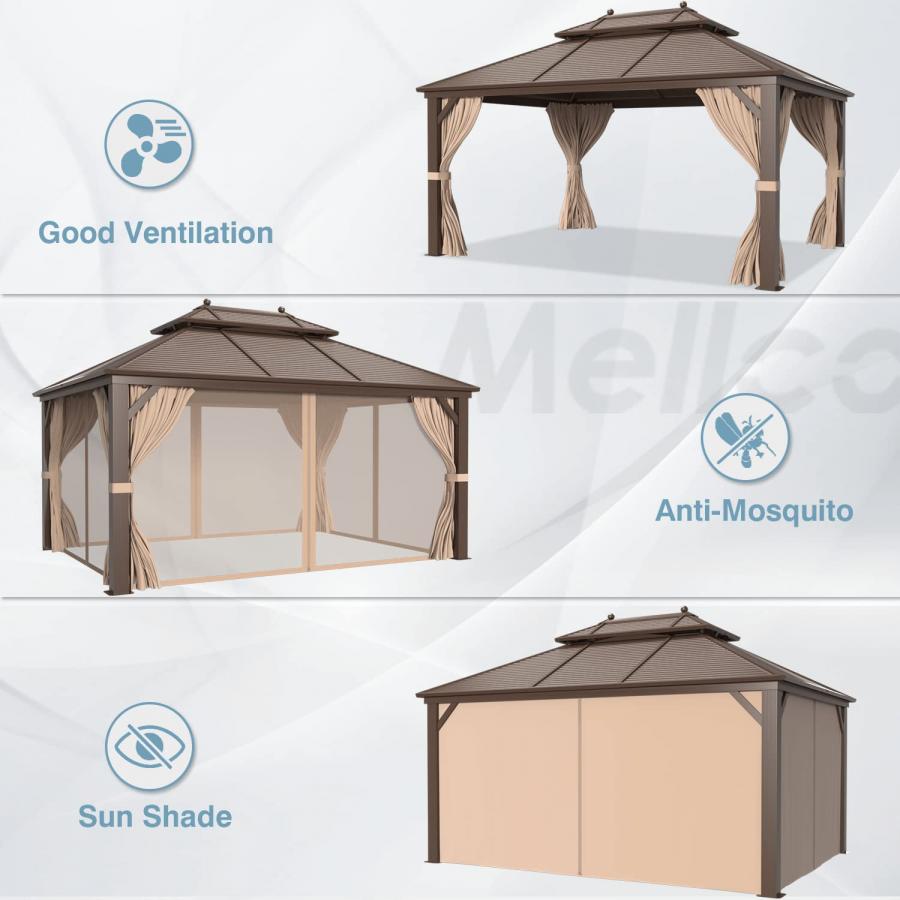 This hardtop gazebo is made with a double roof combination of galvanized alloy steel and aluminum and is also made to be resistant to water and general weather patterns.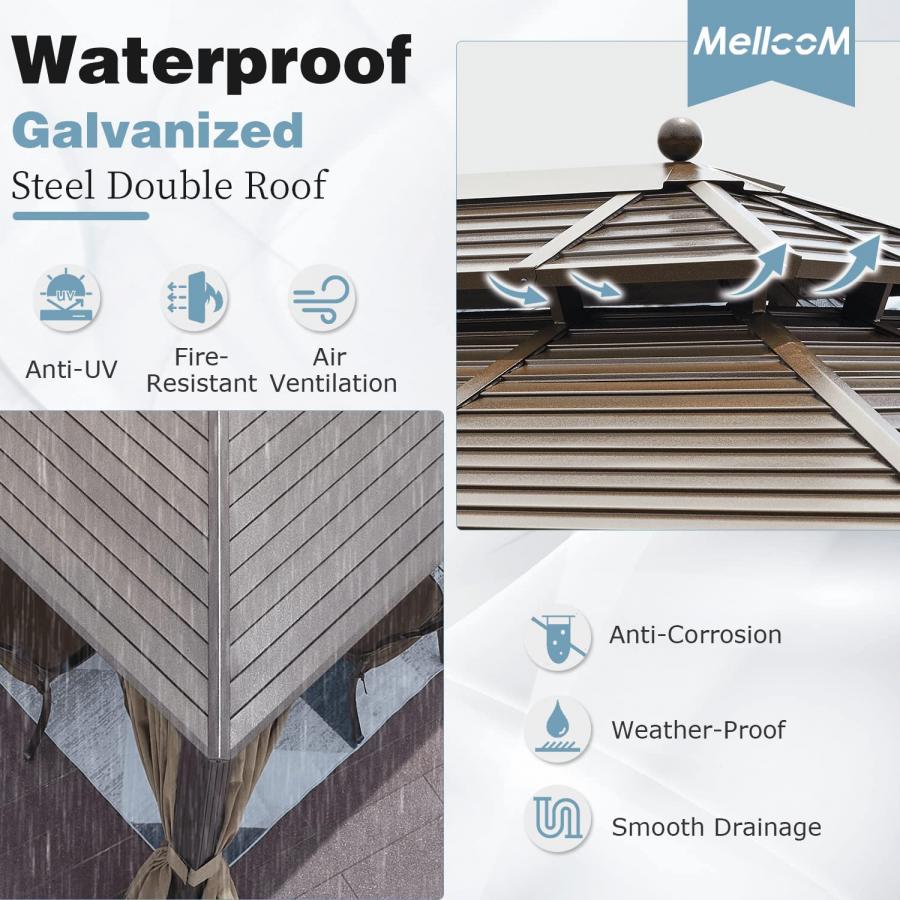 The metal top gazebo also provides great outdoor sun protection for evading those pesky Ultraviolet rays on hot summer days. The metal gazebo even includes a drainage eave that runs off water into the surrounding areas.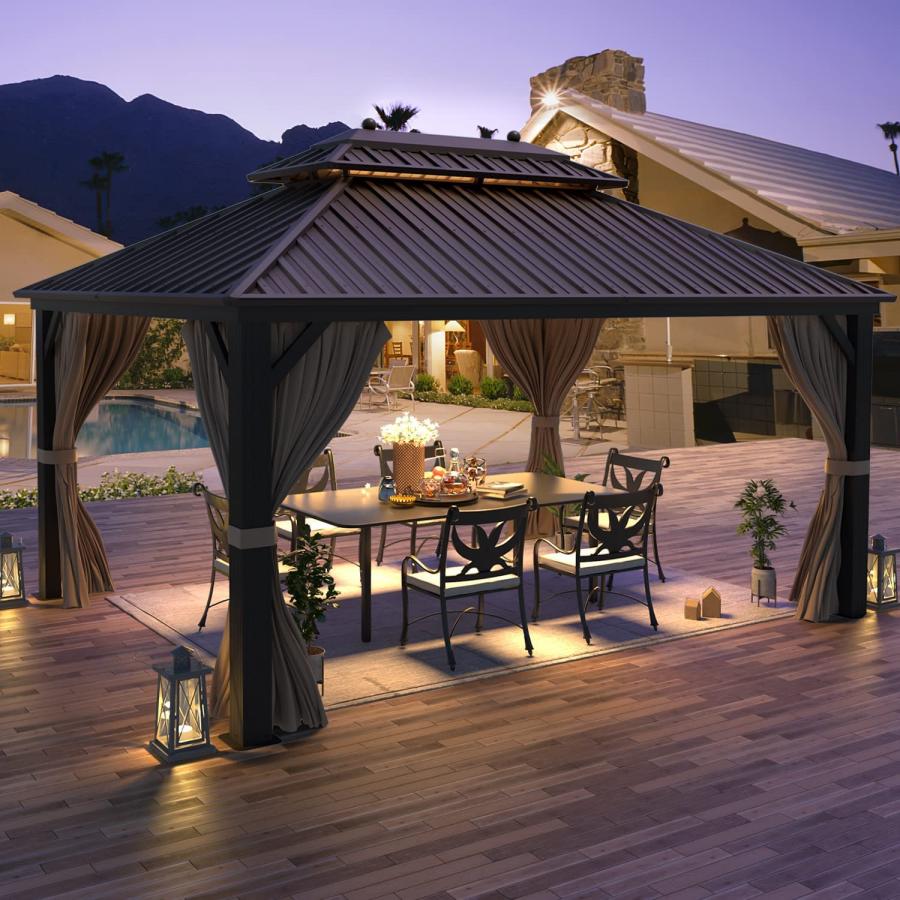 Along with the sturdy posts the metal top gazebo is made with, purchase of the gazebo comes with an array of useful and aesthetically pleasing accessories.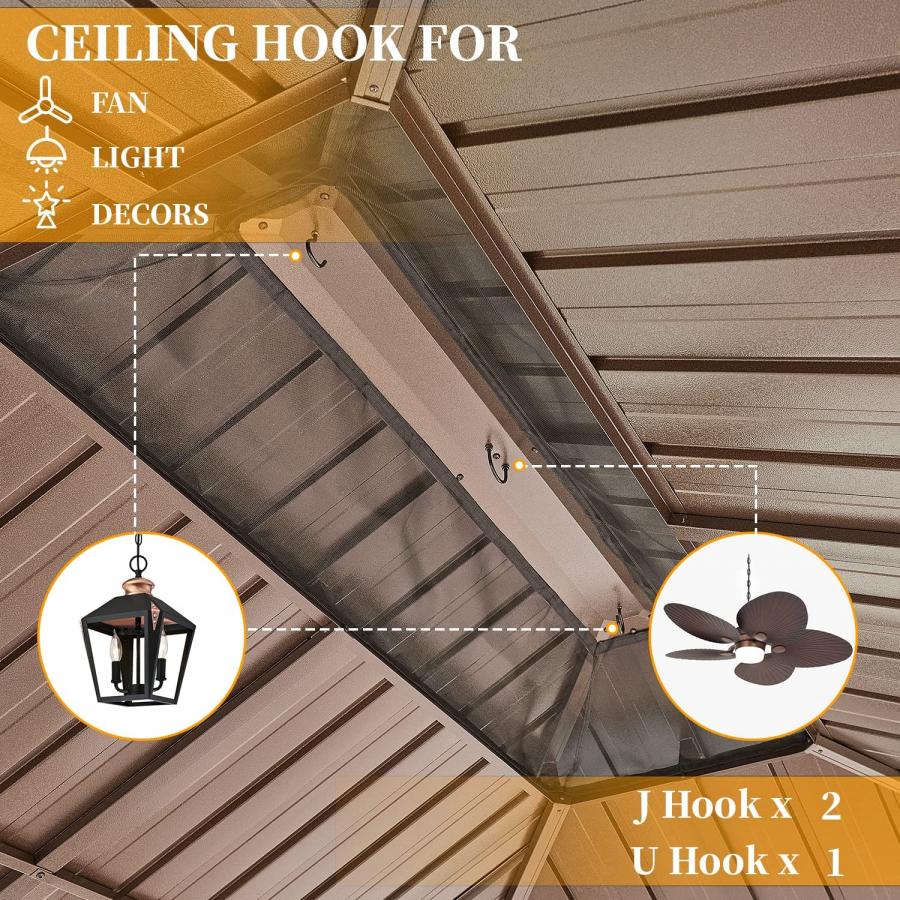 For one, the hardtop gazebo comes with lovely decorative curtains for each of the four posts though they can also be unbound and closed.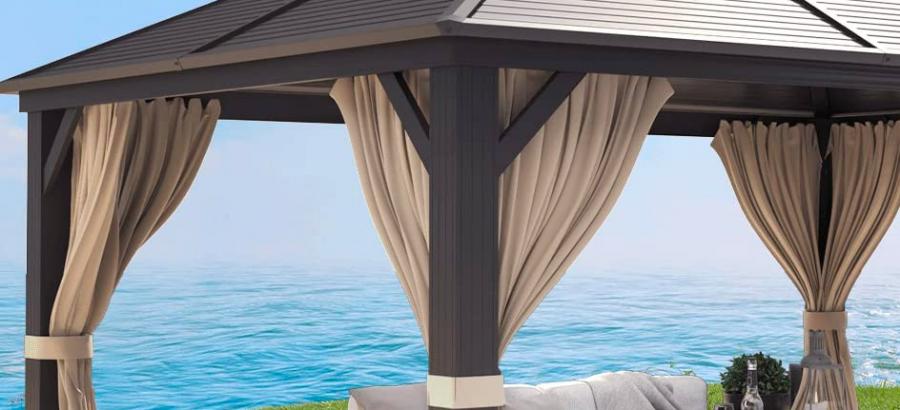 In addition, the metal gazebo includes a fully removable zippered PBV-coated layer that can be closed along with the curtains for the ultimate protection from outdoor elements.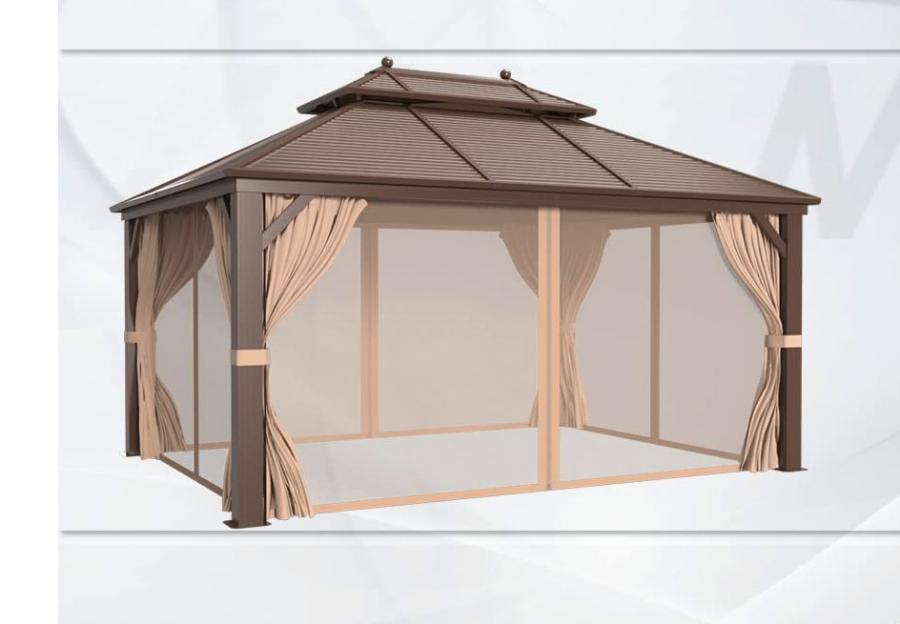 This particular hardtop metal gazebo is 13 feet long, 10 feet wide and about 9.3 feet tall, while the edges are about 6.6 feet tall. Each post on the DIY metal gazebo includes drill holes for adhering the corners to the ground.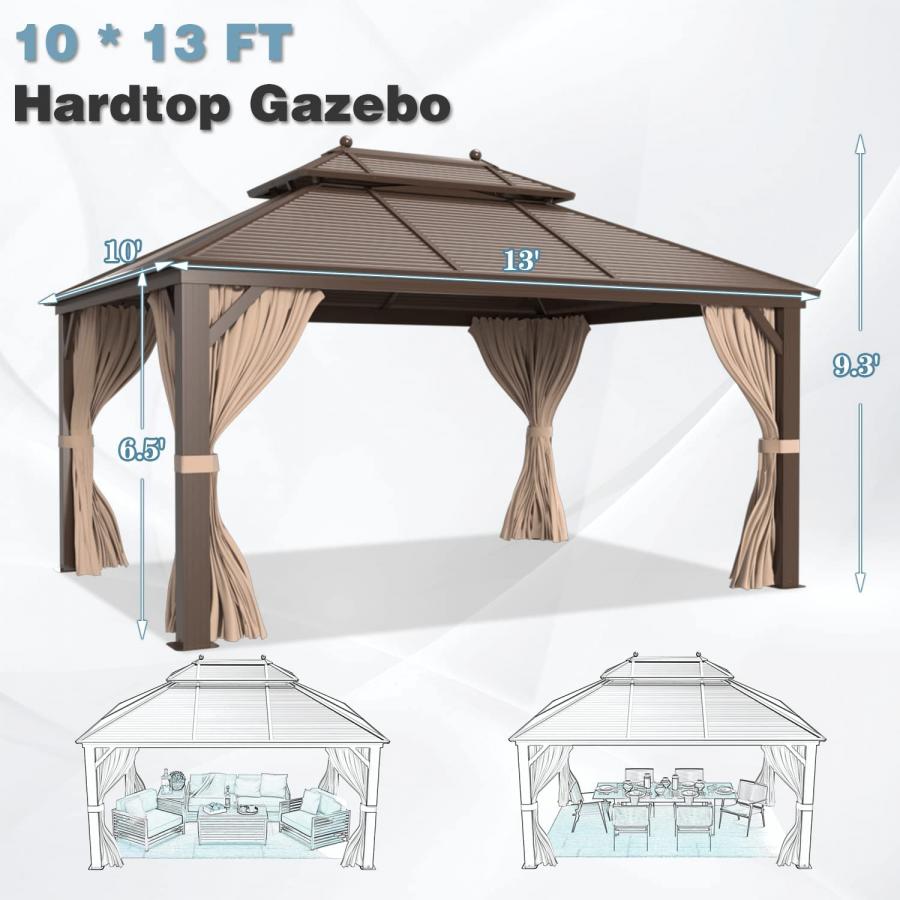 The company also offers the hardtop gazebos in various sizes, configurations and price points. These metal gazebos ranging from an affordable hardtop gazebo in a 10' x 12' vertical strip, to the above featured 10' x 13' horizontal stripe double roof patterns, to as large as a 12' x 20' vertical strip pattern — with a few other options still in between.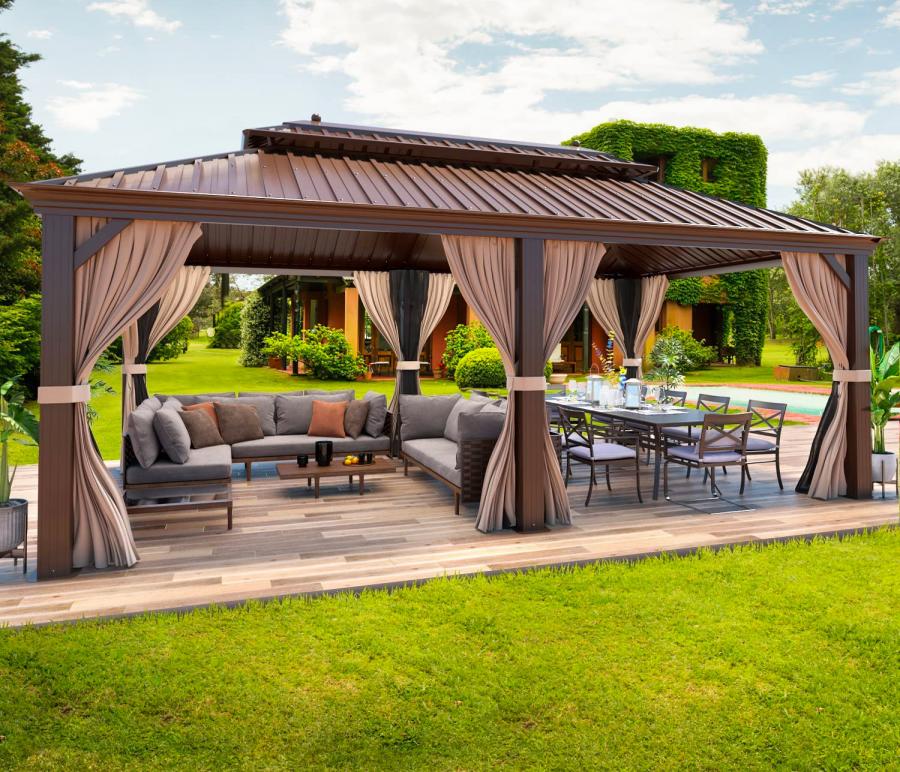 You can choose between horizontal- or vertical-striped tops, single- or double-roofs, and lengths and widths of the overall covered space.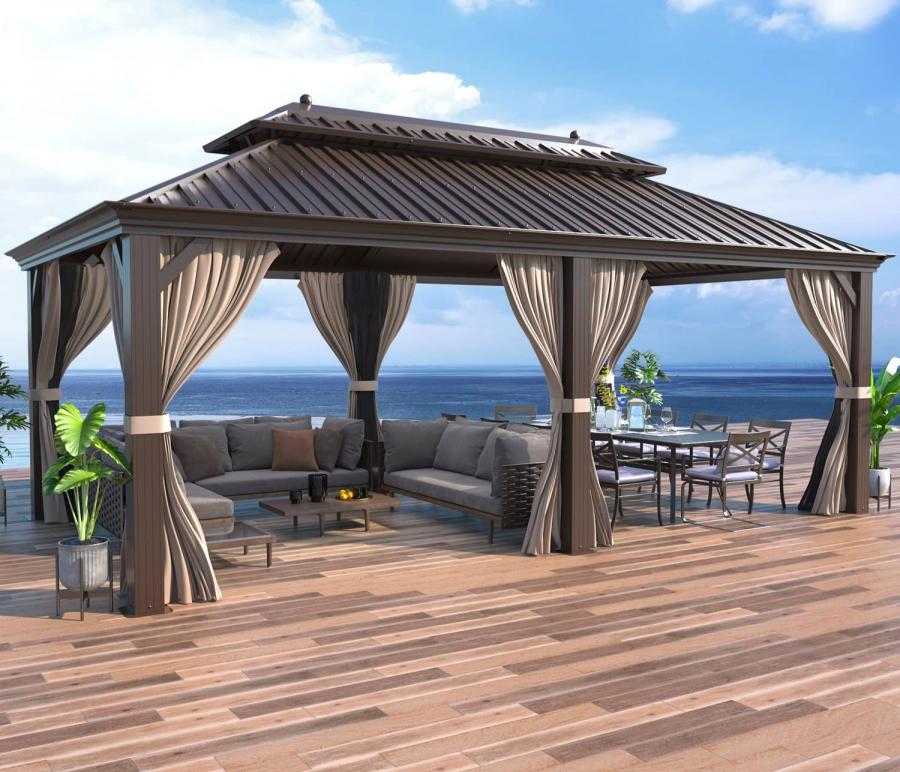 While it is a great DIY metal gazebo solution, the listing itself recommends 3-5 people working together, and most buyers say it takes more than one person to assemble, at least. Additionally, the instructions required a little patience when getting started.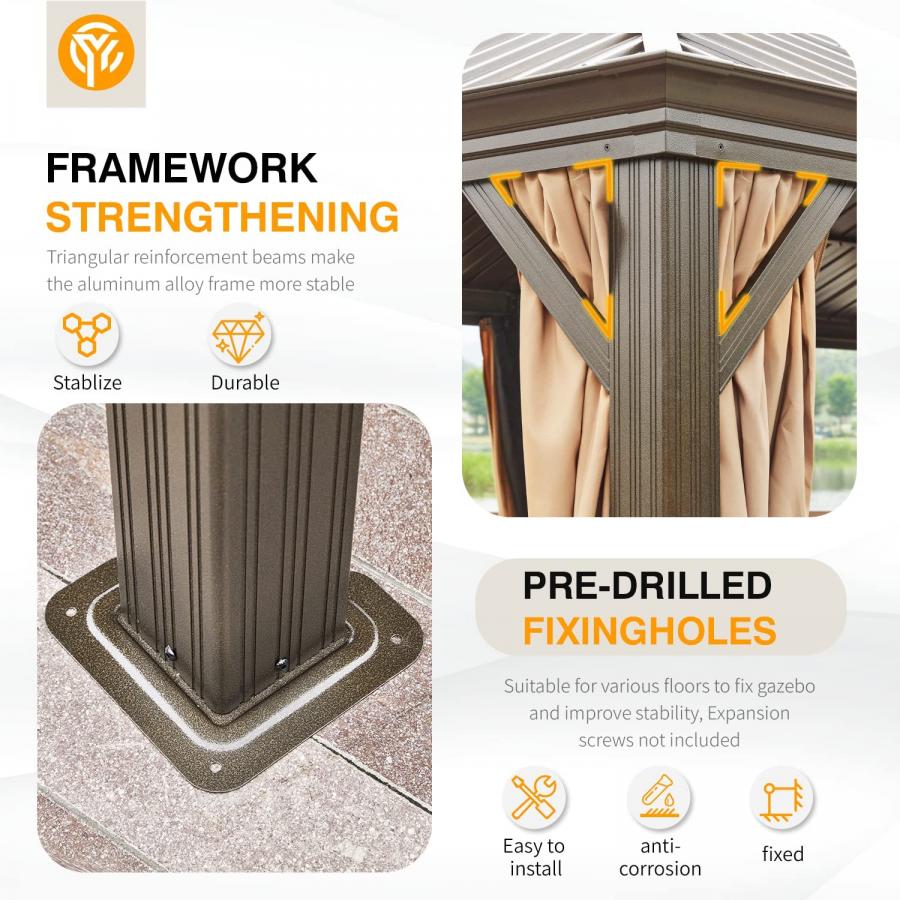 If you're using the metal top gazebo for pleasure and leisure, a few other OddityMall features that may pair well include this hot tub gazebo that turns your spa into a swim-up bar, or this ultimate she-shed with an attached play area that offers a combination of activities and spaces for the whole family.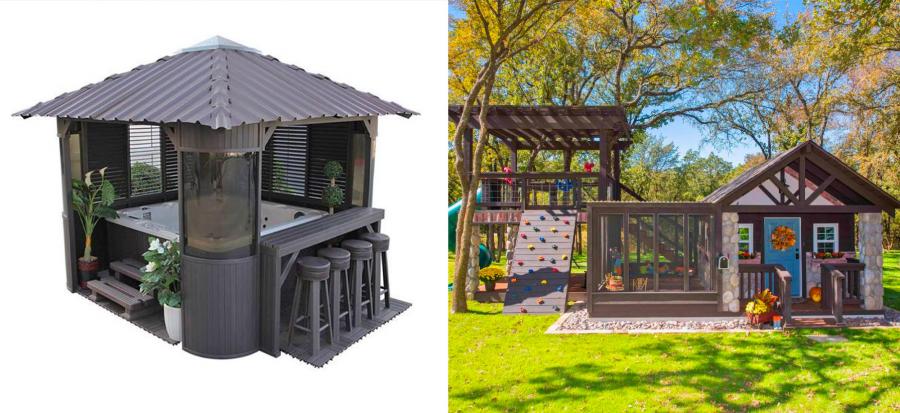 In a five-star review of the 10' x 13' horizontal stripe double roof gazebo, Lisa wrote, "Love IT!!!! Its beautiful, sturdy, takes 2 to 3 people to put together. Making sure to lay everything out before you begin. I simply love it and cant wait for the rest of my furniture to fully enjoy."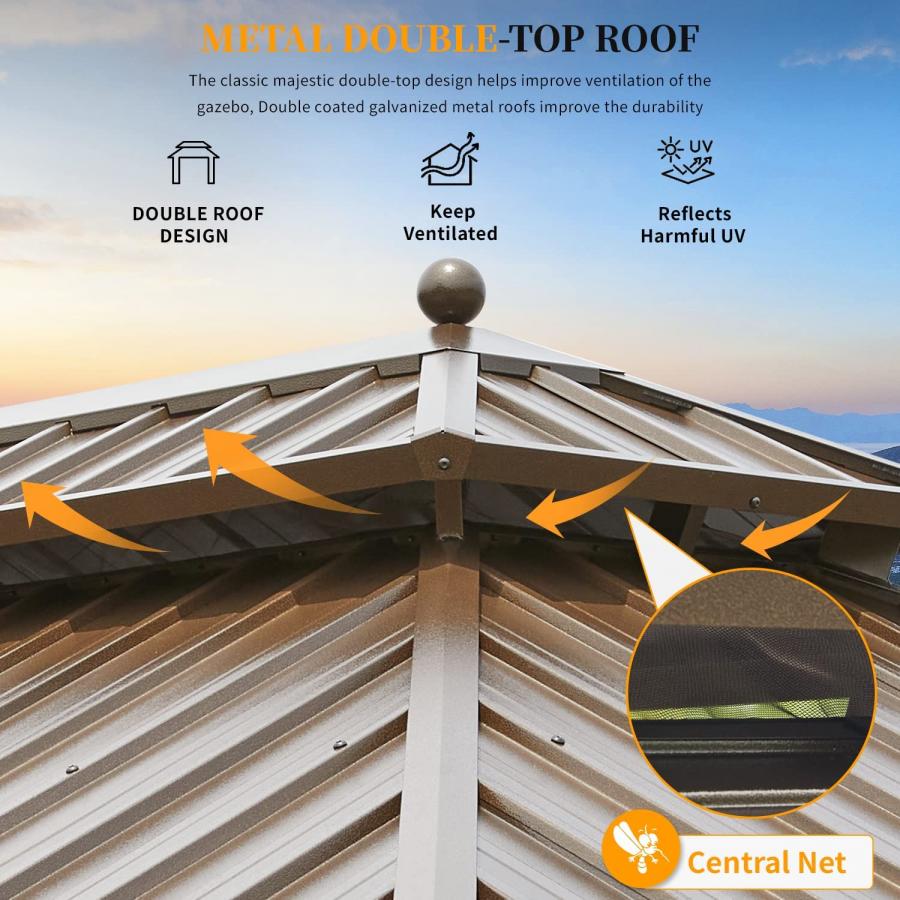 With the strong metal top of the DIY gazebo, you also won't have to worry about damage from heavy snow or severe weather, as it's incredibly strong and durable!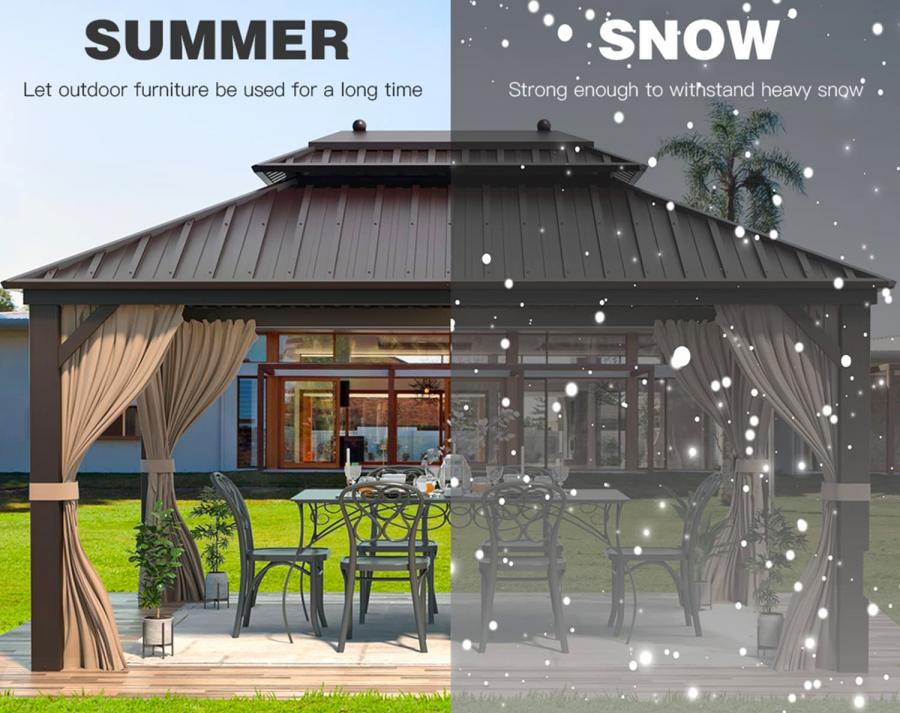 Included hooks attach right to the top of the ceiling inside the gazebo to easily hang lights, decor, or fans!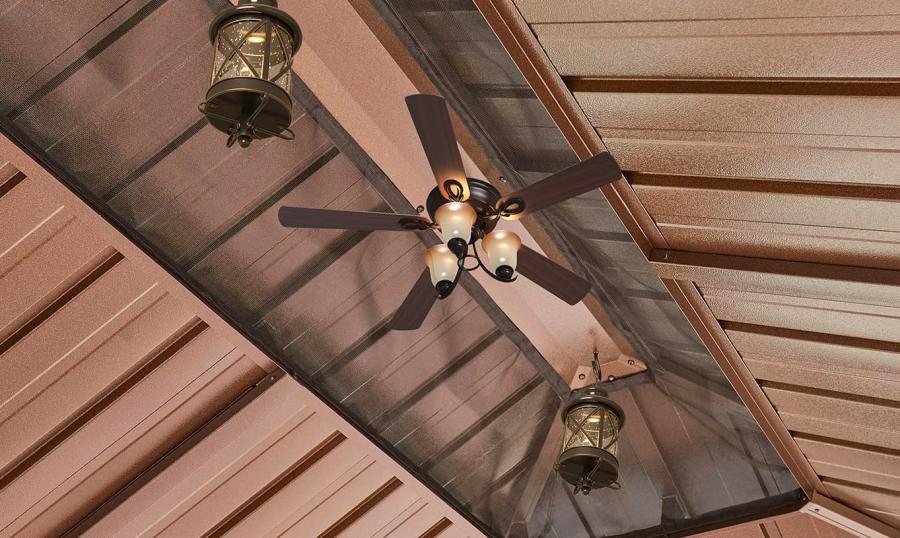 You can snag the giant DIY metal top gazebo from Amazon for around $1,400 bucks!