This DIY Backyard Pergola With Swings Is The Perfect Piece To Surround Your Fire Pit
By Ryan on 11/24/2021 6:49 PM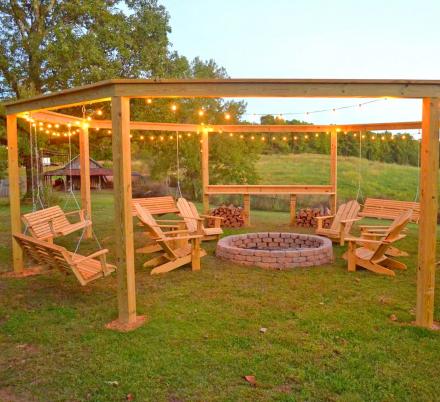 We recently featured an office conference table that has swings instead of chairs, but what would make more sense than swinging into a table? Swinging into a fire of course! In reality, this beautiful fire pit pergola would be an incredible addition to any backyard bonfire pit. The swings sit far enough back from the fire where you really won't be swinging into it, and you can even have a circle of chairs closer to the fire pit if you'd like to stay extra toasty. It was made by Farm blogger and Instagrammer Lauren Ashworth, and it totally makes us have yard envy!
If you're a bit of a DIYer yourself and would like to create your very own backyard fire pit pergola with swings, Lauren actually gave instructions on how to built the structure to the blog Remodelaholic. After going viral on Facebook and Instagram, the incredible fire pit swing pergola took the internet by storm, and she agreed to publish the instructions of it on their blog.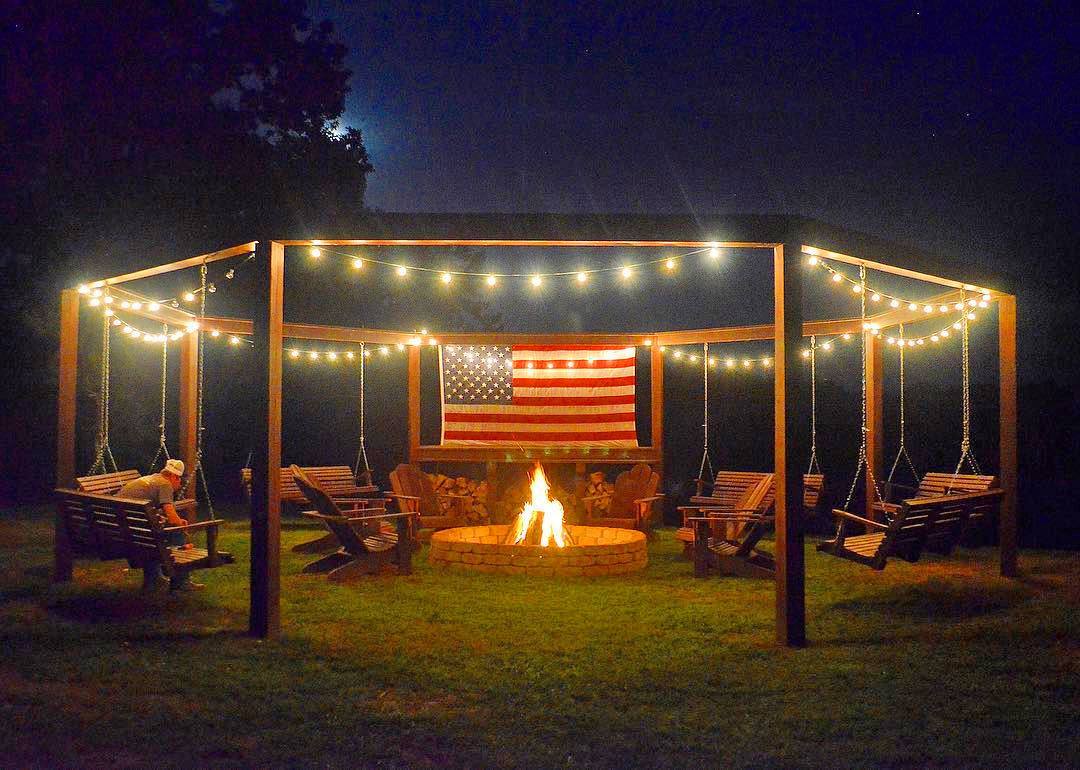 Image credit: Lauren Ashworth
To build the fire pit pergola, it'll cost an estimated $2,300 for all the materials, which includes 1,300 bucks for materials, 600 bucks or more for the porch swings, 300 bucks or more for 6 Adirondack Chairs, along with 75 bucks for outdoor string lights. The chairs and strings lights are of course optional, but in our opinion quite necessary!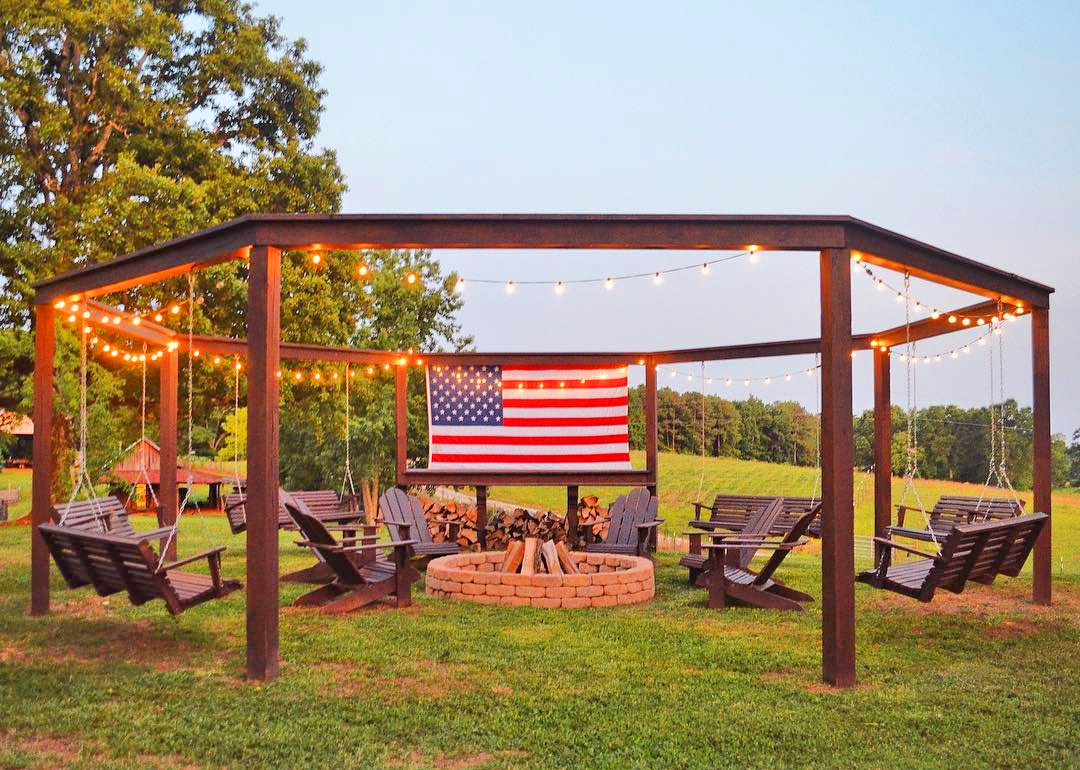 The swing set fire pit pergola is easiest built with 2 able bodies on hand that have a somewhat general knowledge of carpentry and power tools, and should be able to be easily finished in 1 weekend. You can head on over to Remodelaholic for the full instructions, tools you'll need, full materials list, and more.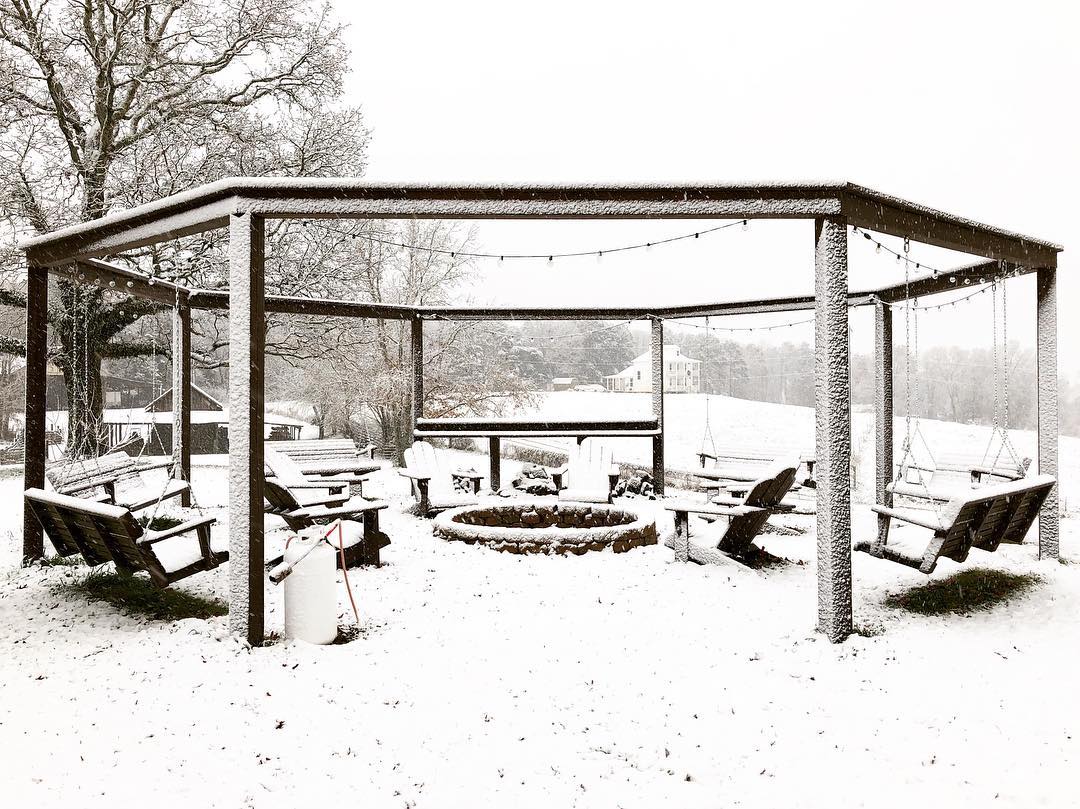 Image credit: Lauren Ashworth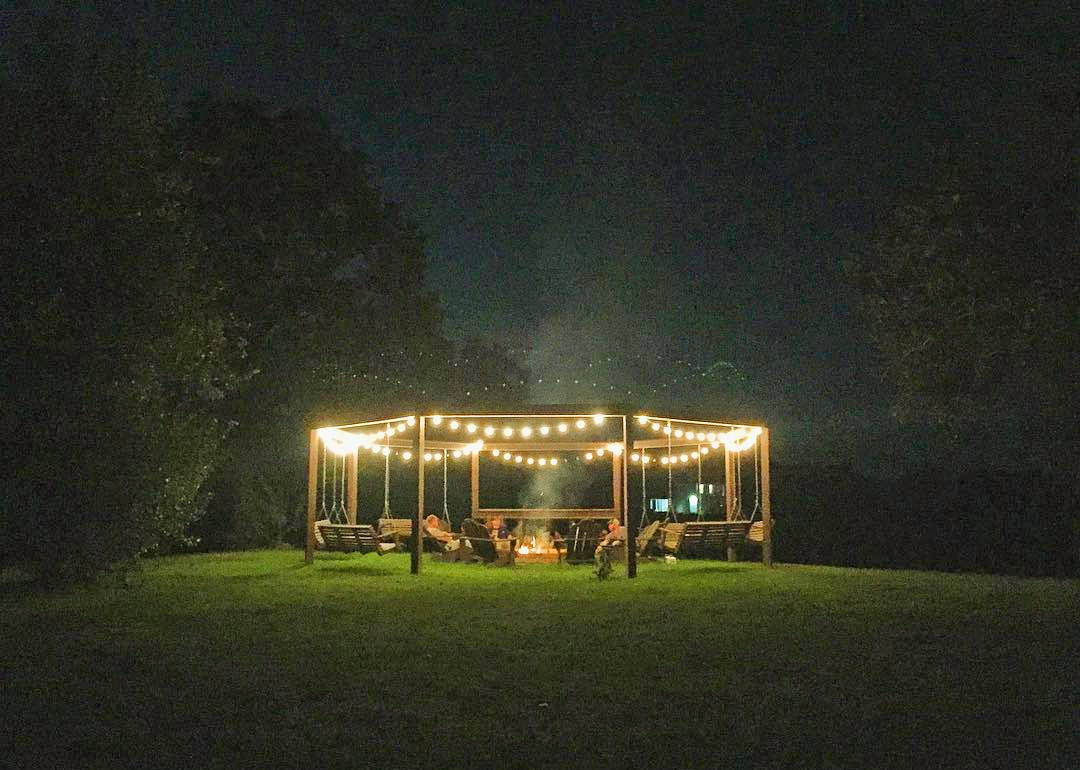 Here's a few images of the build process for the fire pit pergola.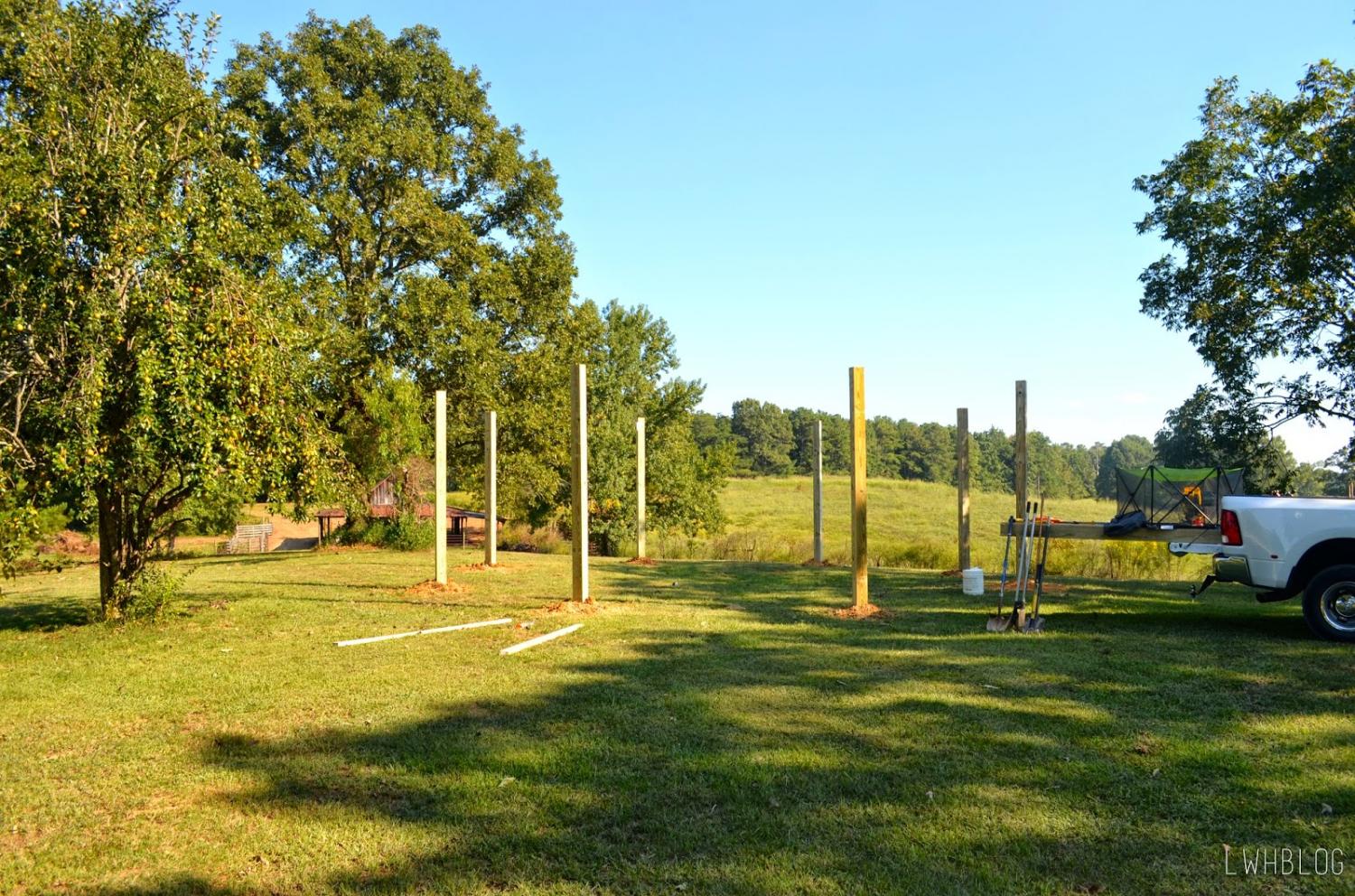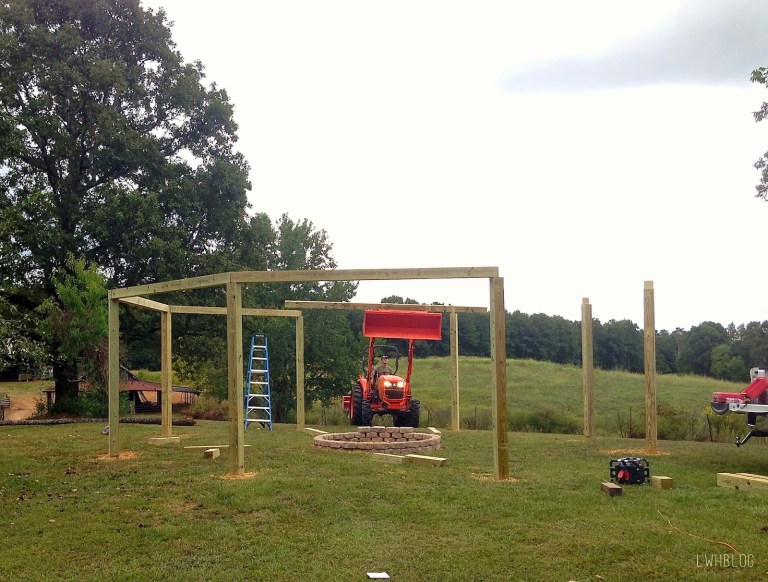 Image credit: Lauren Ashworth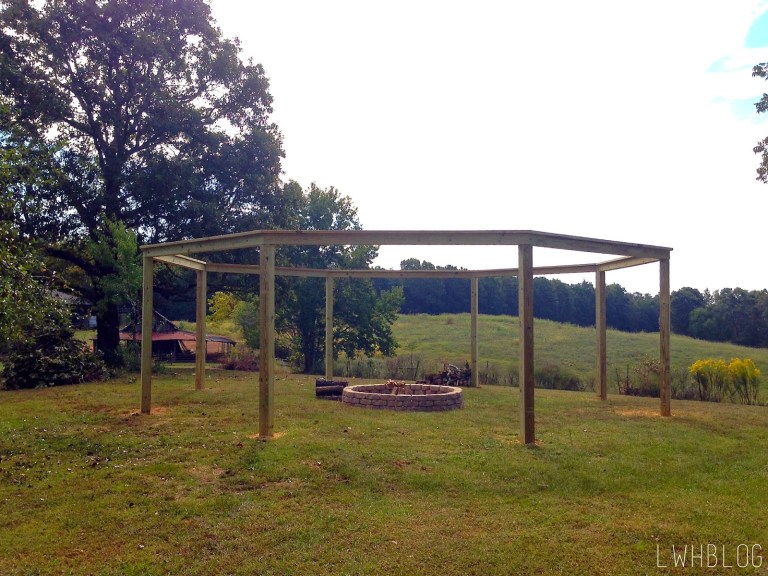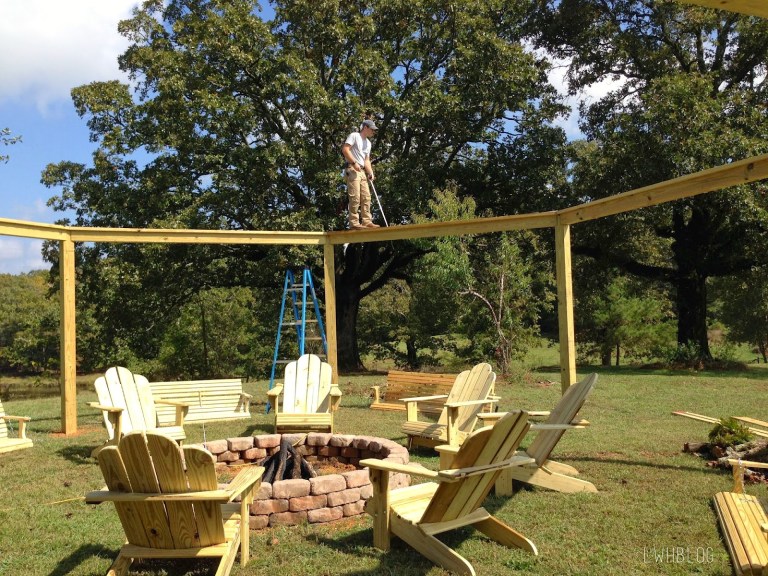 They also have plans for an outdoor screen where you can project movies or music videos while you hang out by the fire. It consists of a rectangular wooden frame with outdoor fabric stretched and secured to the rear facing side. Estimated cost for this add-on is right around 125 bucks.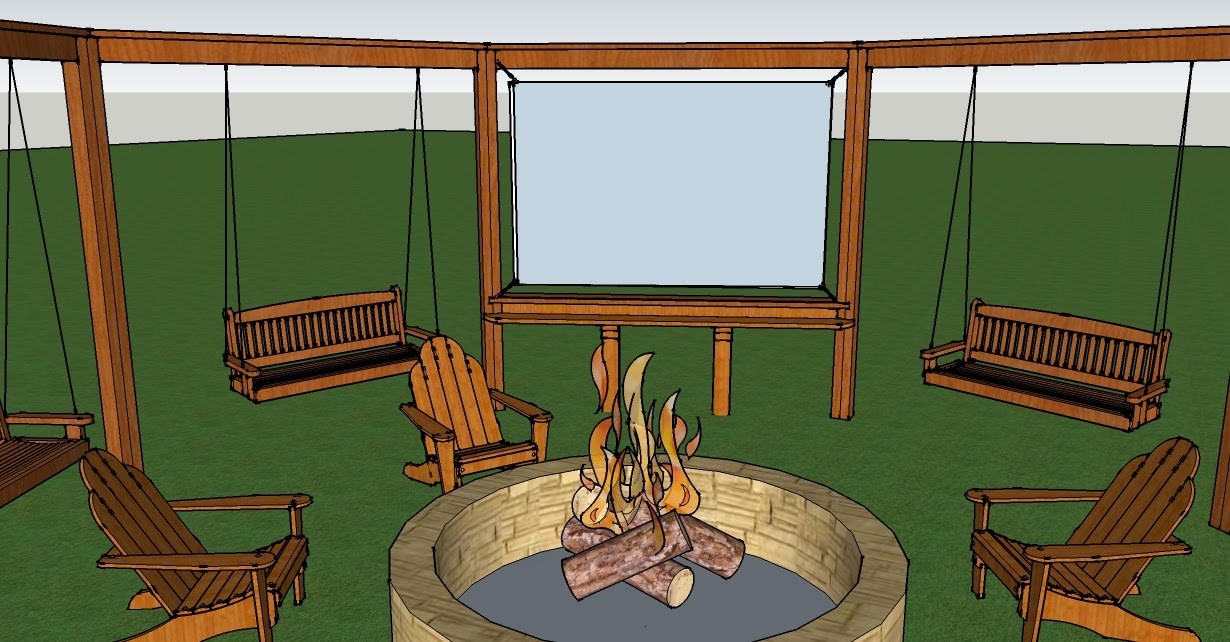 Image credit: Lauren Ashworth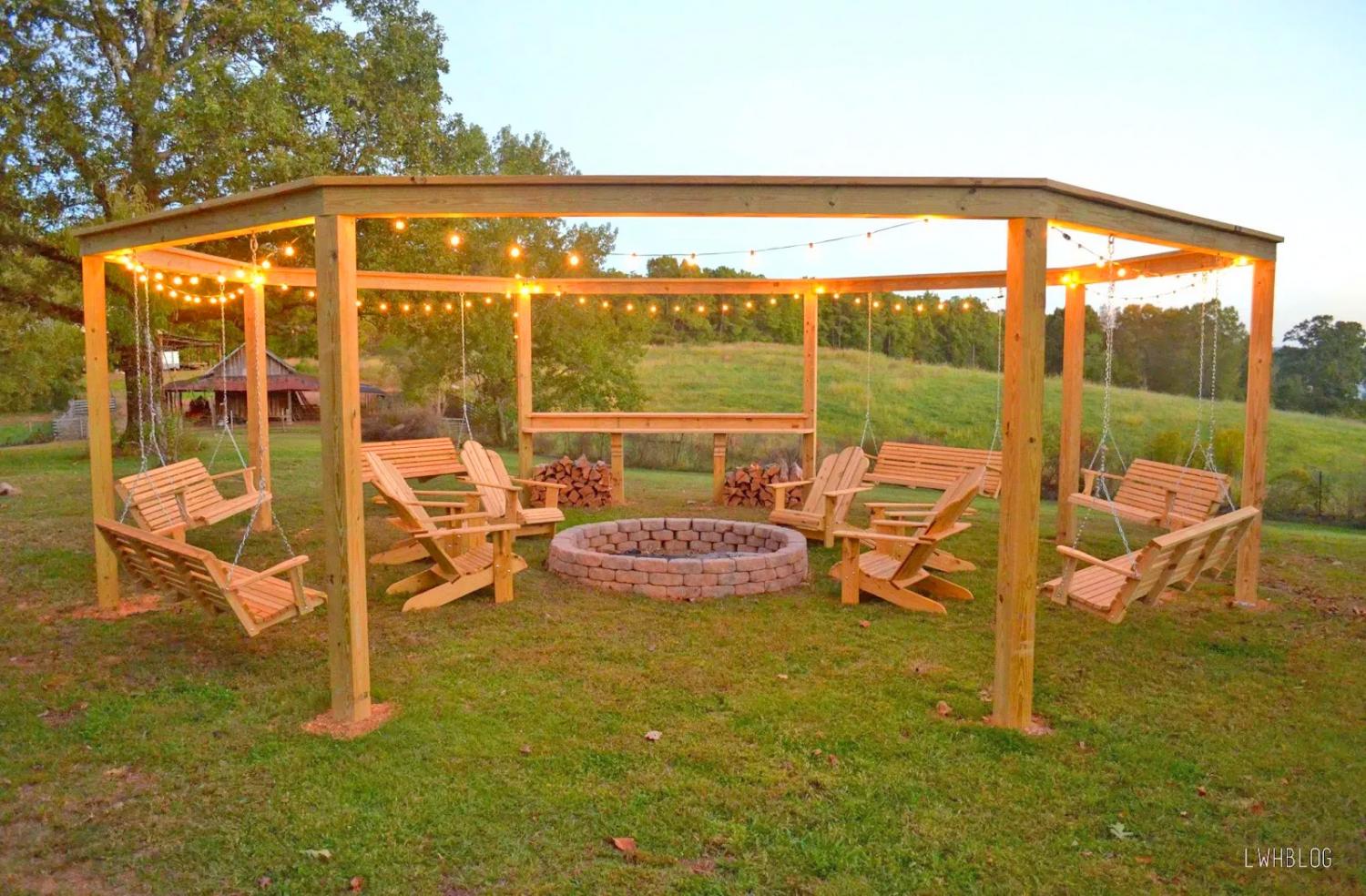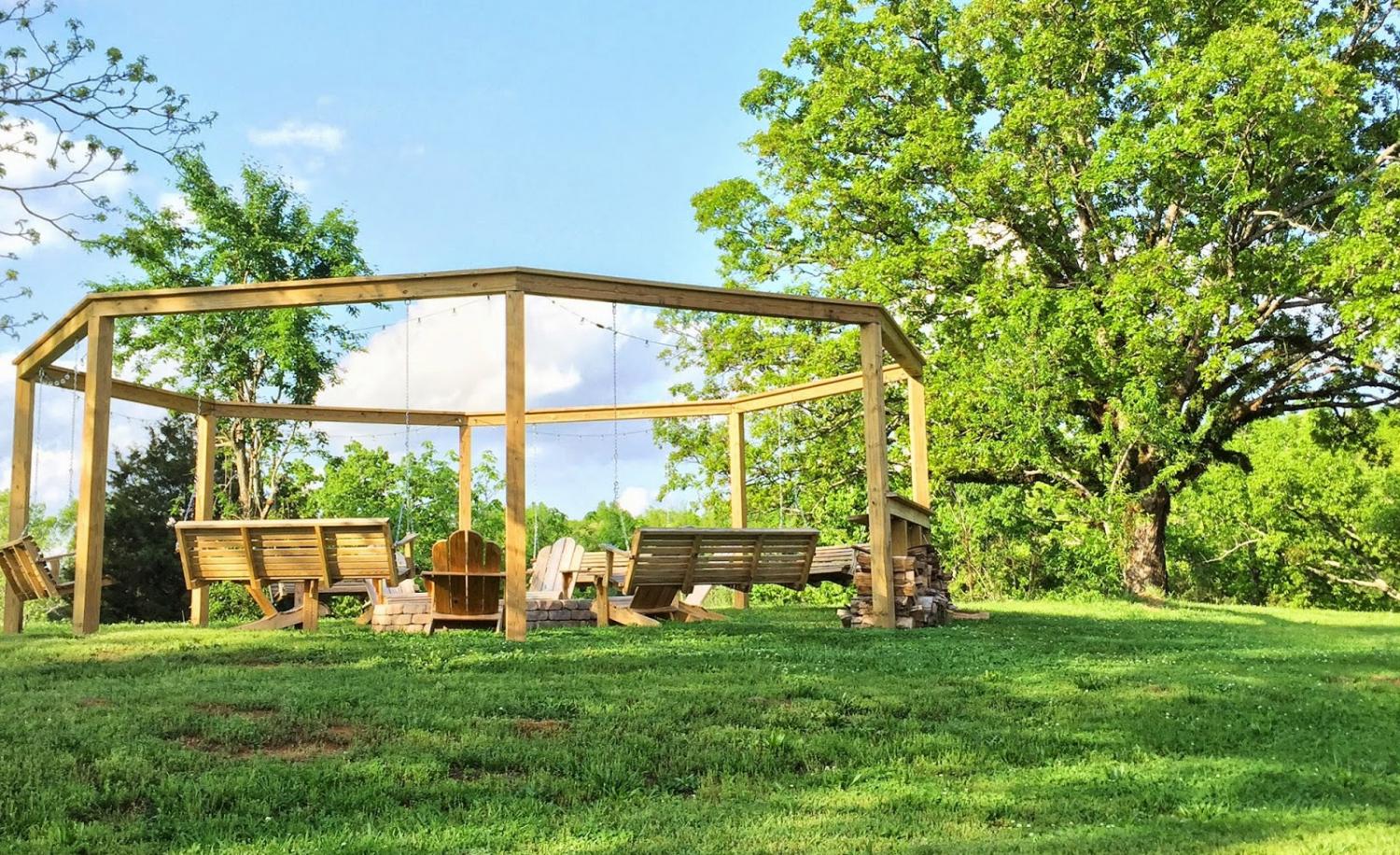 Image credit: Lauren Ashworth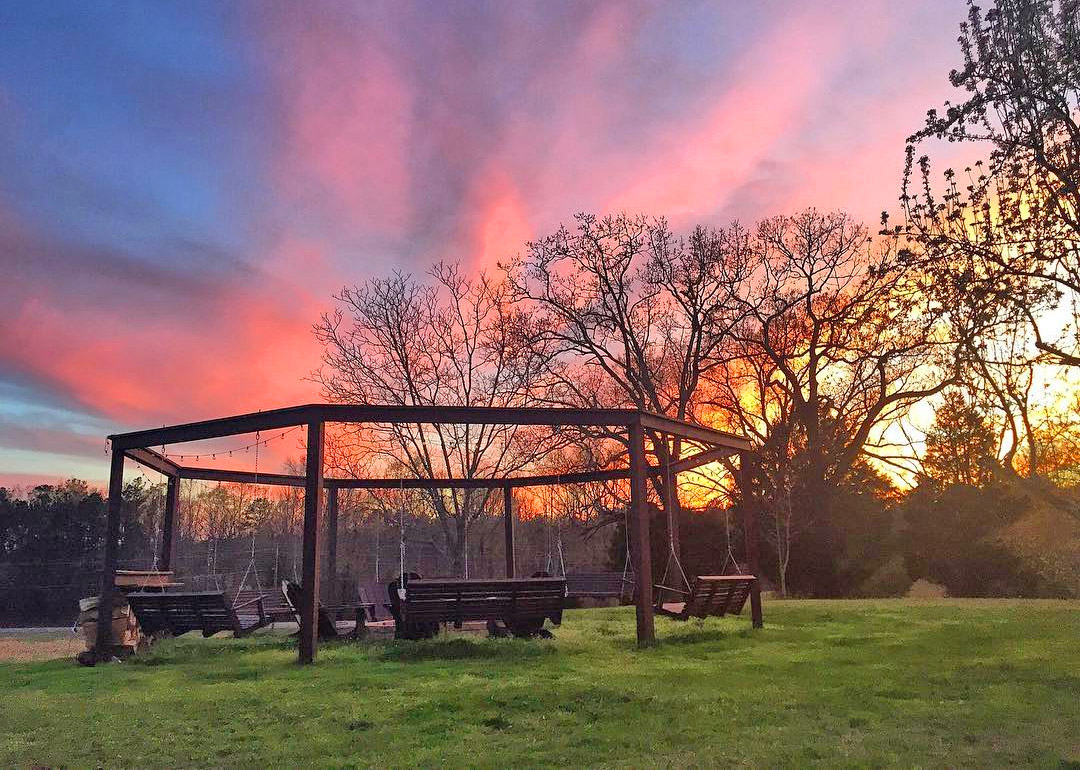 When a movie isn't being projected, you can use this area for a flag, or anything else!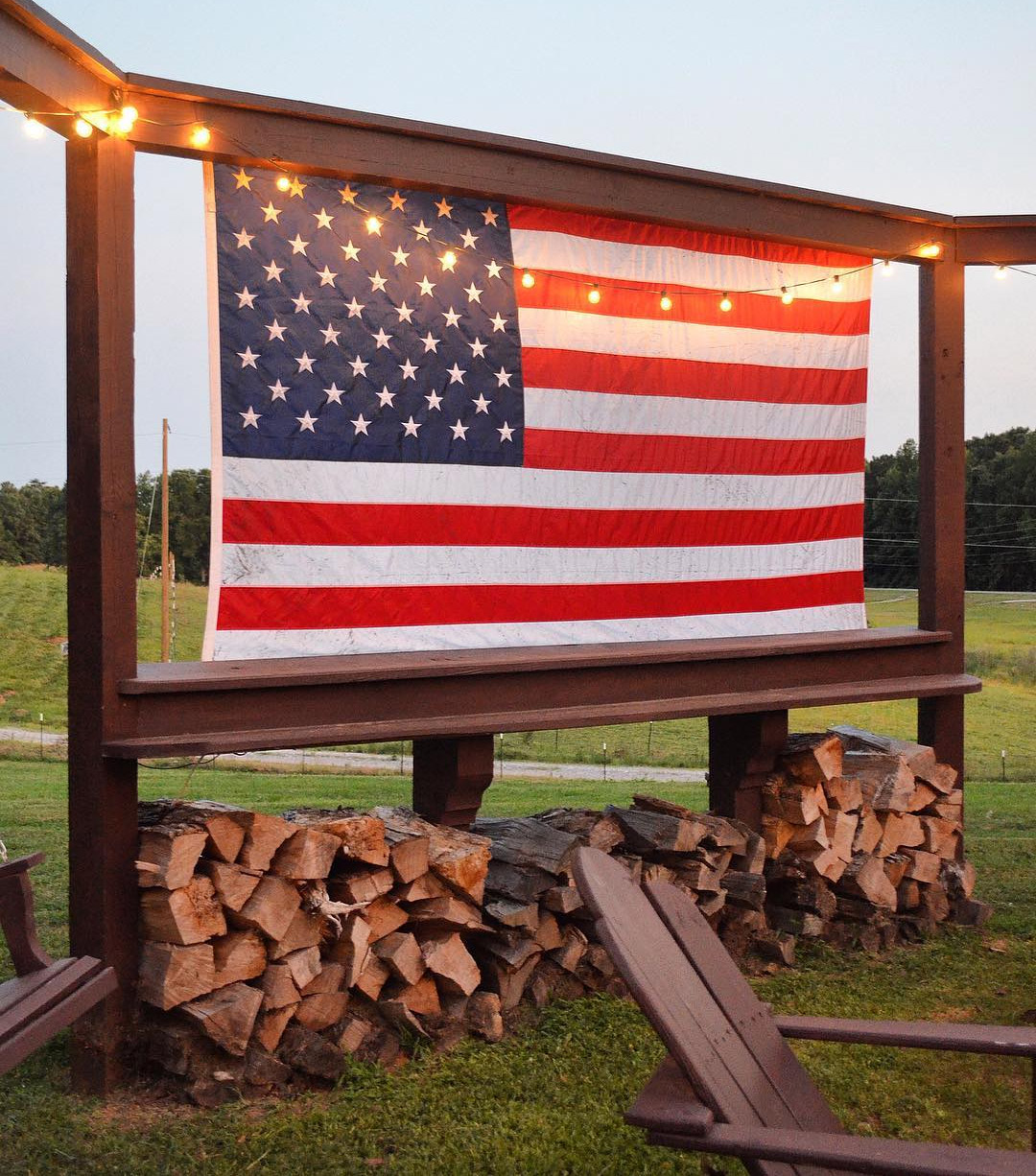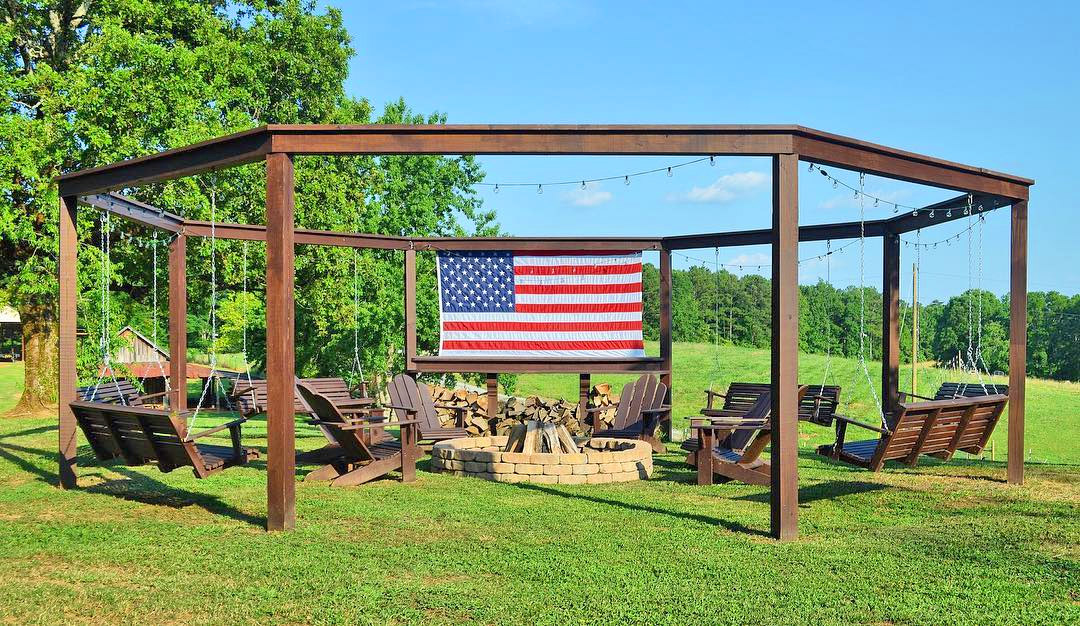 Image credit: Lauren Ashworth