These Swing Tables Let You Swing While You Eat or Have a Meeting
By Ryan on 02/28/2020 3:30 PM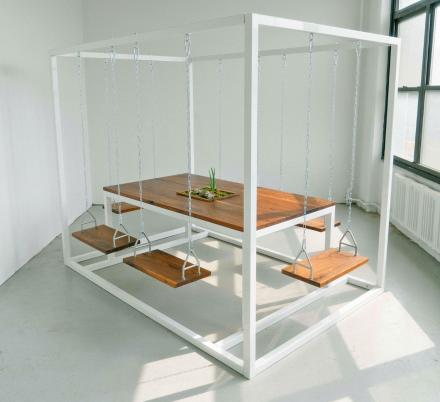 Believe it or not, we've actually featured a swing table in the past, actually way back in 2013. So it appears that another swing table company has arisen, and they look pretty incredible! If your dining table or meeting table at your company isn't quite exciting enough, perhaps it's time to start swinging. These amazing new swing tables, by a company called... you guessed it... Swing Tables, creates furniture that's part swing set and part table.
They have a few different designs and sizes of Swing tables available, including some that look to be a lunch or dinner table, some that could be used as a conference or meeting table, and some that can be used outdoors on a patio or deck.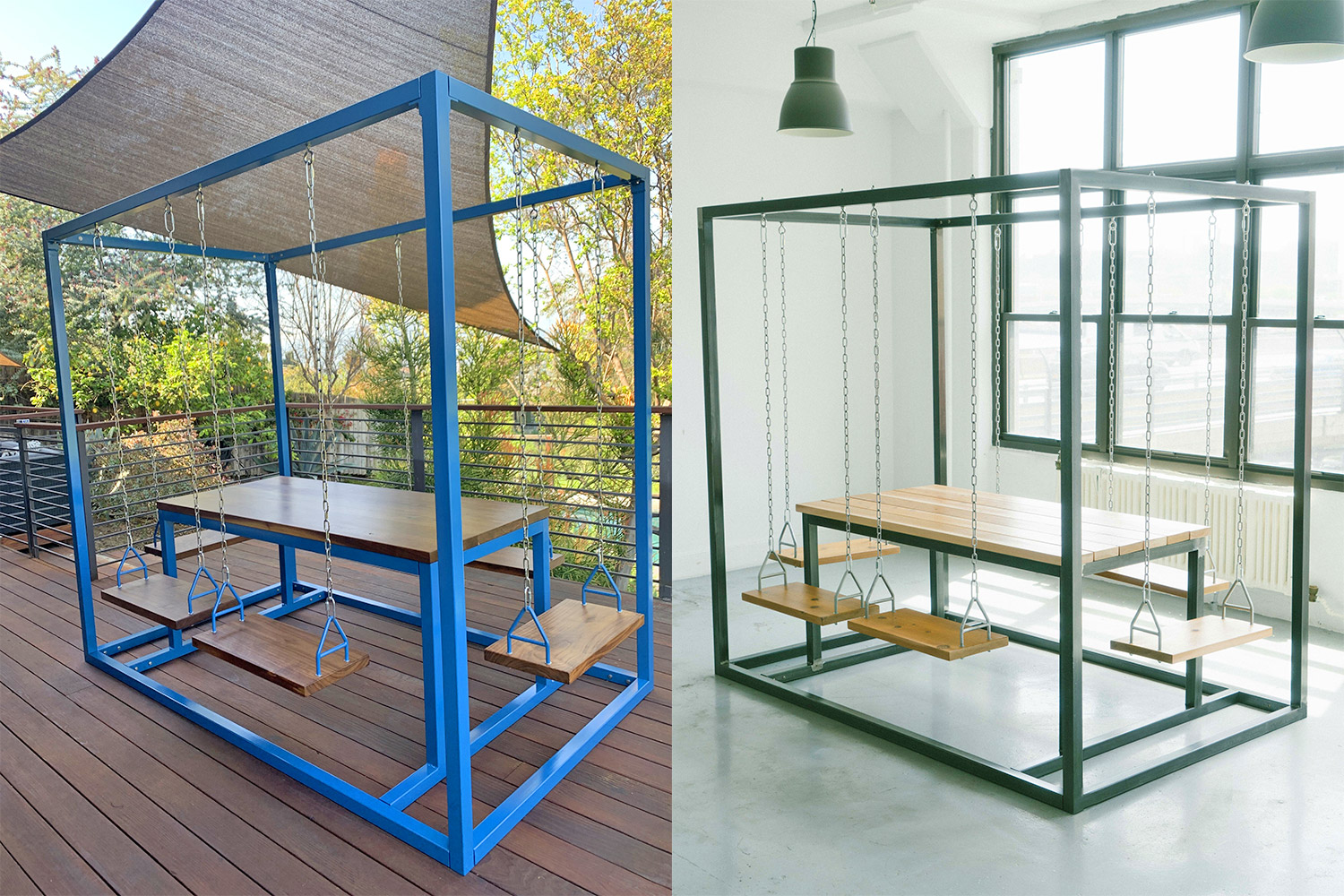 We all know (or perhaps are) those type of people that fidget, swivel, tip their chair backward and forwards over and over again while sitting in a meeting. Well, now instead of tipping or swiveling, you can swing. Granted, you won't be able to do a full swing like you're on an actual swing-set since you have a table right in front of you, but you will be able to softly swing forward and backwards, or from side-to-side.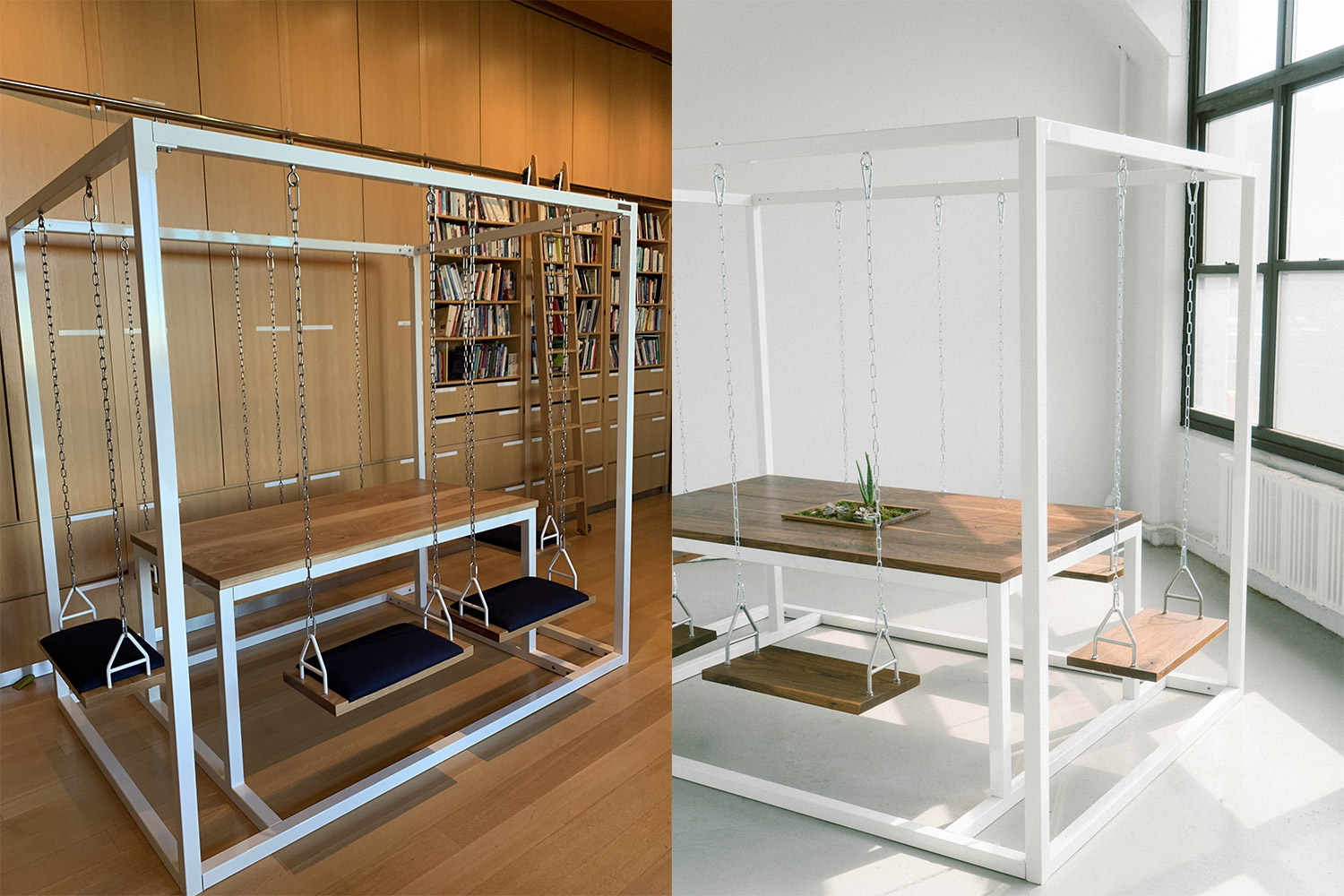 Their 6 seater swing table is made from walnut wood, metal, stainless steel, bolts, carabiners, and chain, and features one swing seat on each end of the able, and two swing seats on each long side of the table. They can be used both indoors or outdoors depending on where you'd like to do your swinging, and thankfully shipping is included in the hefty price tag.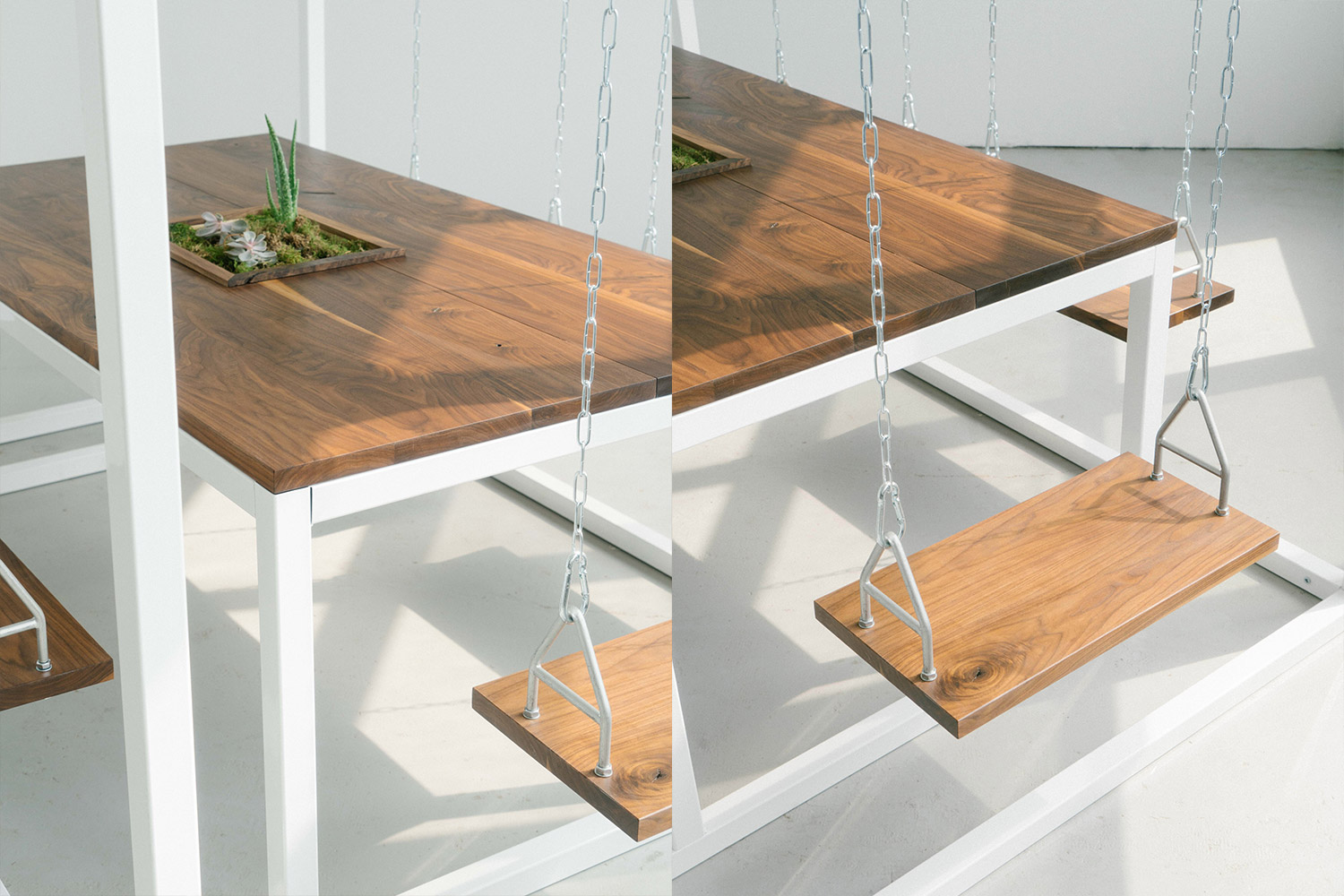 The swing tables are shipped to you unassembled, so upon delivery you'll need to put it together, which they say is quite easy to do. When fully assembled, the 6 seater swing table measures 7.5 feet long x 4.6 feet wide x 7 feet tall. Each seat on the swing table can hold up to 350 lbs of weight, and it's white in color with a natural wood tabletop and swing tops.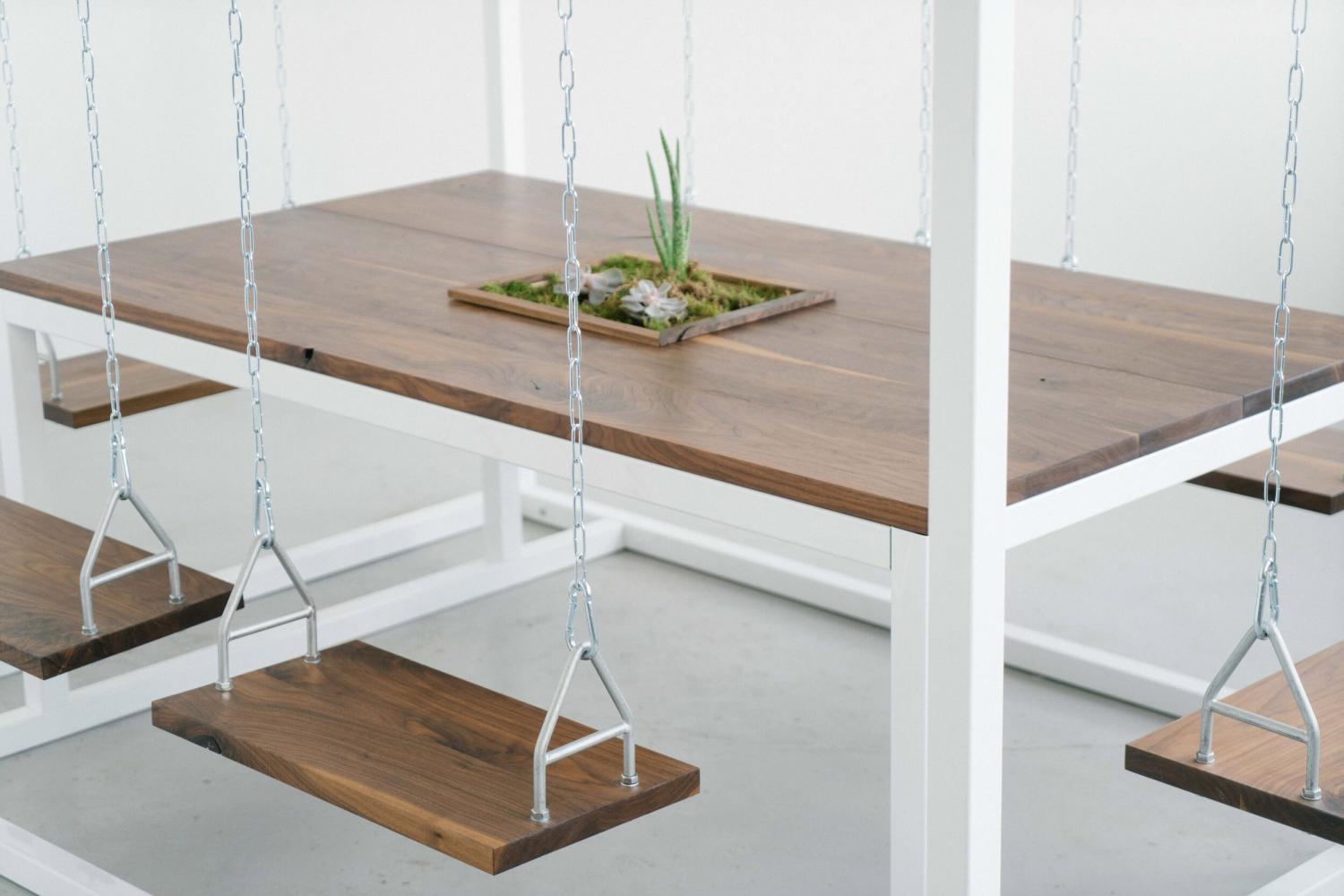 Other versions of Swing Tables that the company offers are a square 8 seater with 2 swing seats on each side of the table, a 6 seater that's blue, a smaller white 4 seater swing table, a 2 seater swing table, and more. Though you can customize colors and more on any size of their tables on their website as well.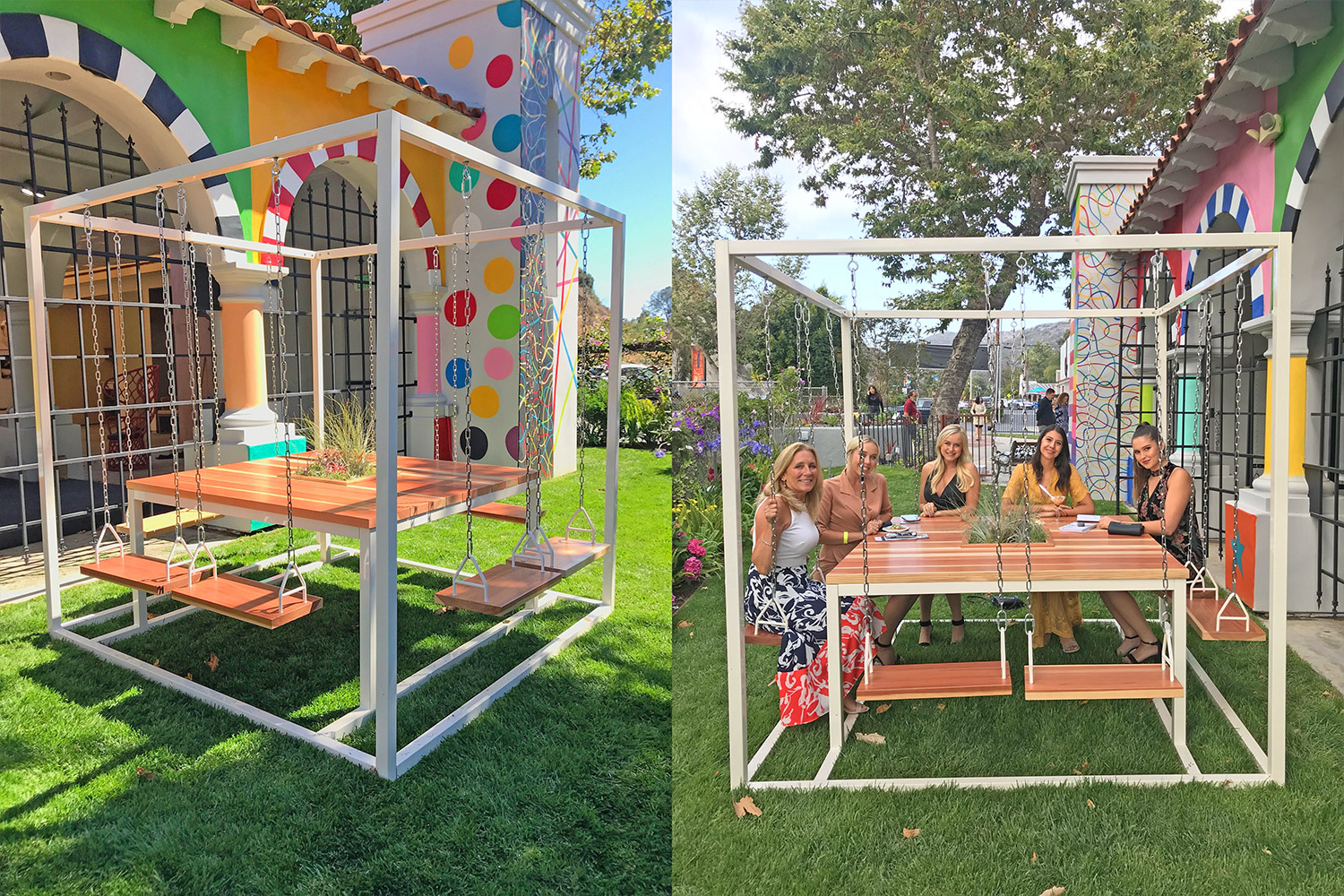 Our tables are a hybrid between a table and a swing set. They are unique in that they foster communal relationships through movement while providing the full-functionality of a traditional table. Our tables are proven to bring real benefit to communal work environments.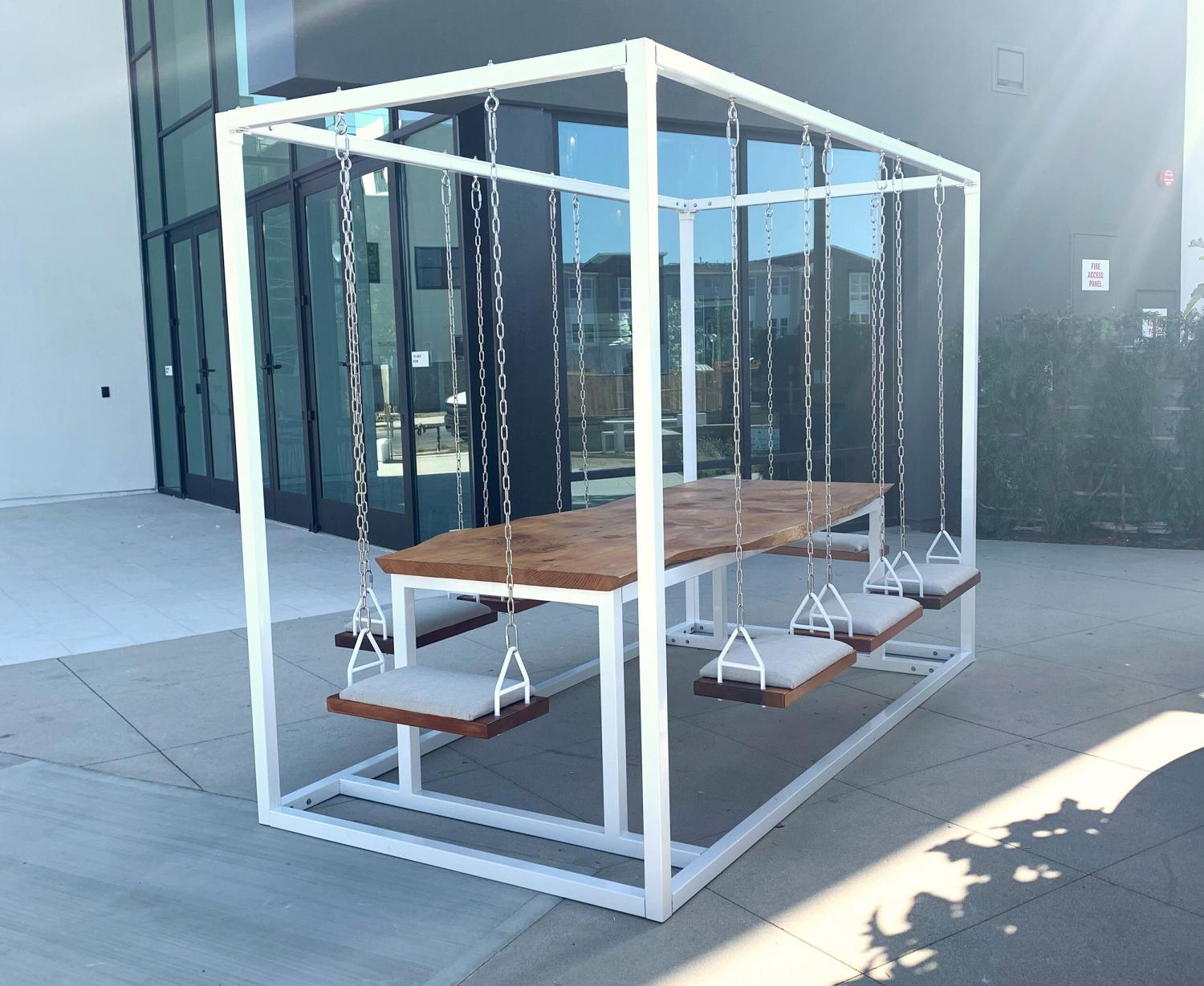 They help people with ADHD concentrate on the work at hand, use movement to get creative juices flowing, and have a unique ability to bring people together for meetings or socially - there is something special about sitting next to a co-worker, friend, or stranger on a swing that brings out a shared child-like joy.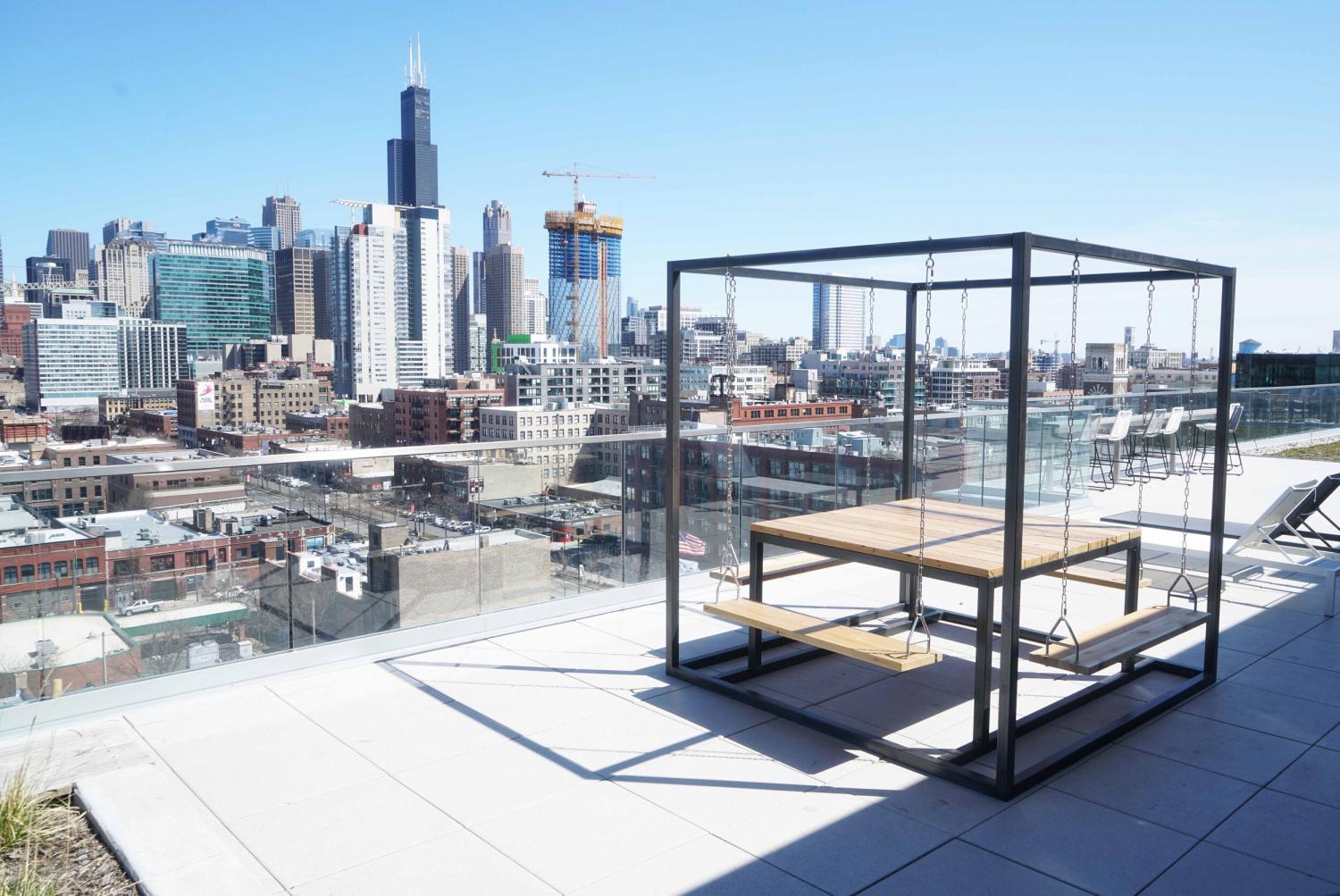 Check out ta swing table in action via the video below.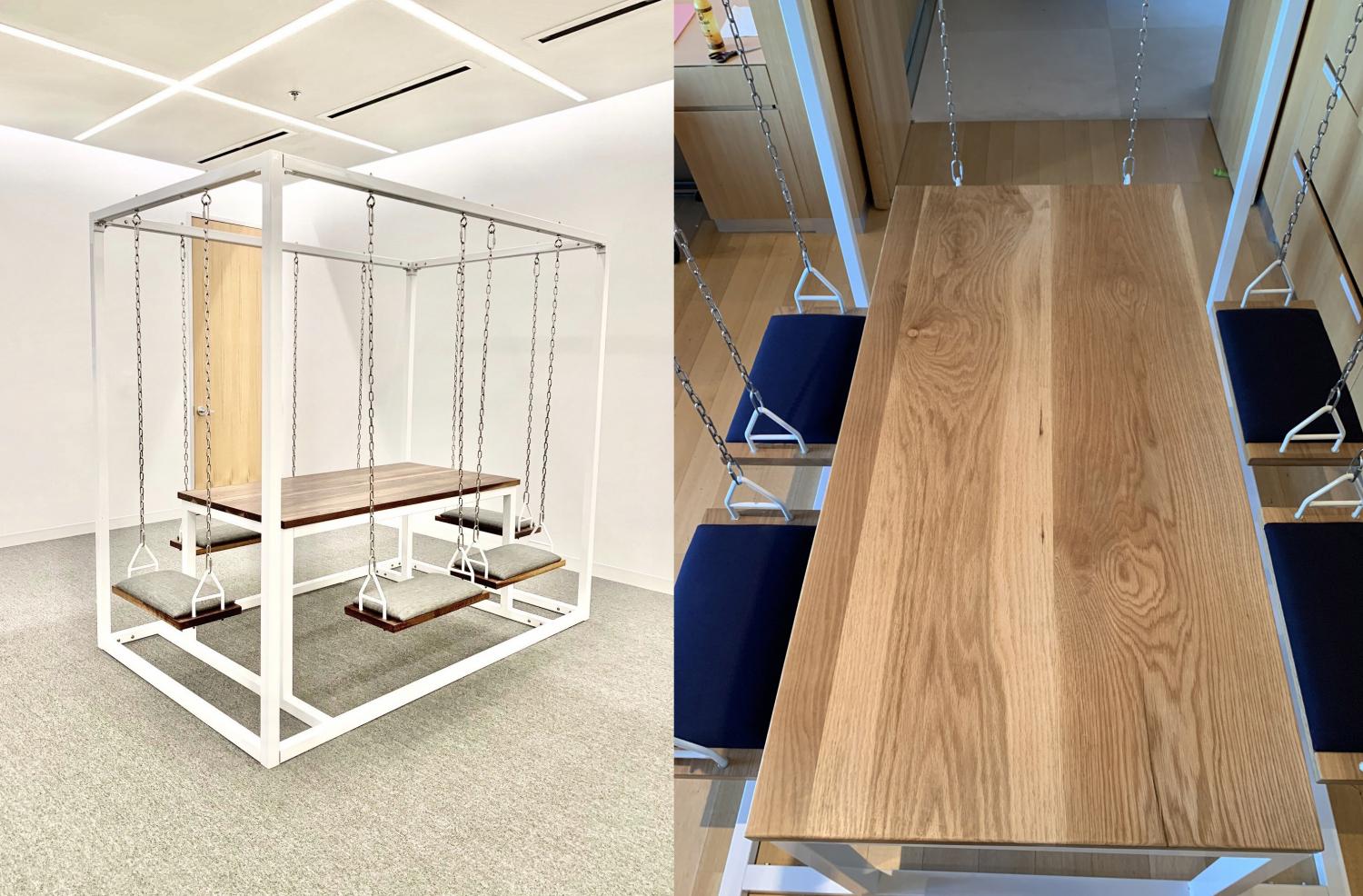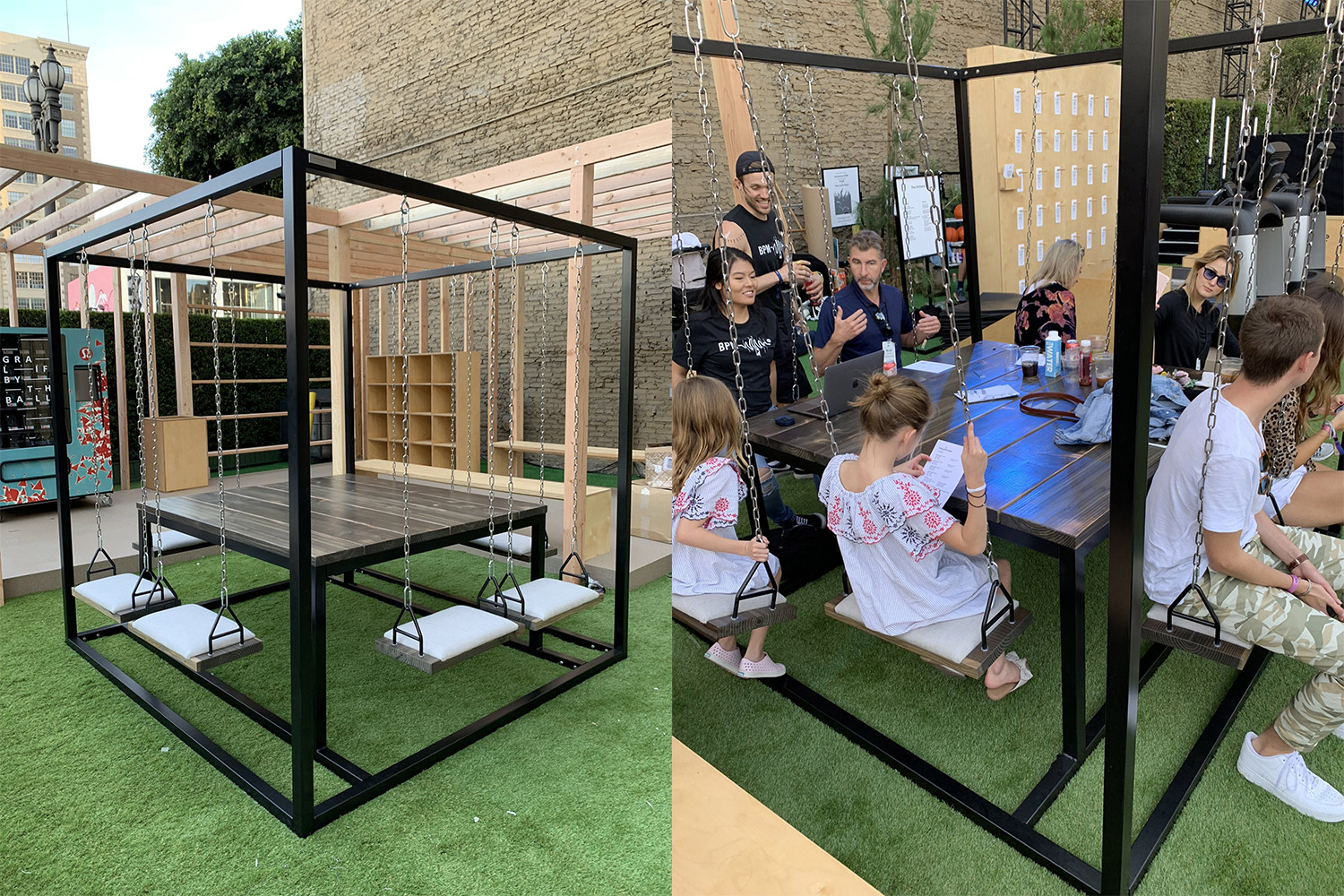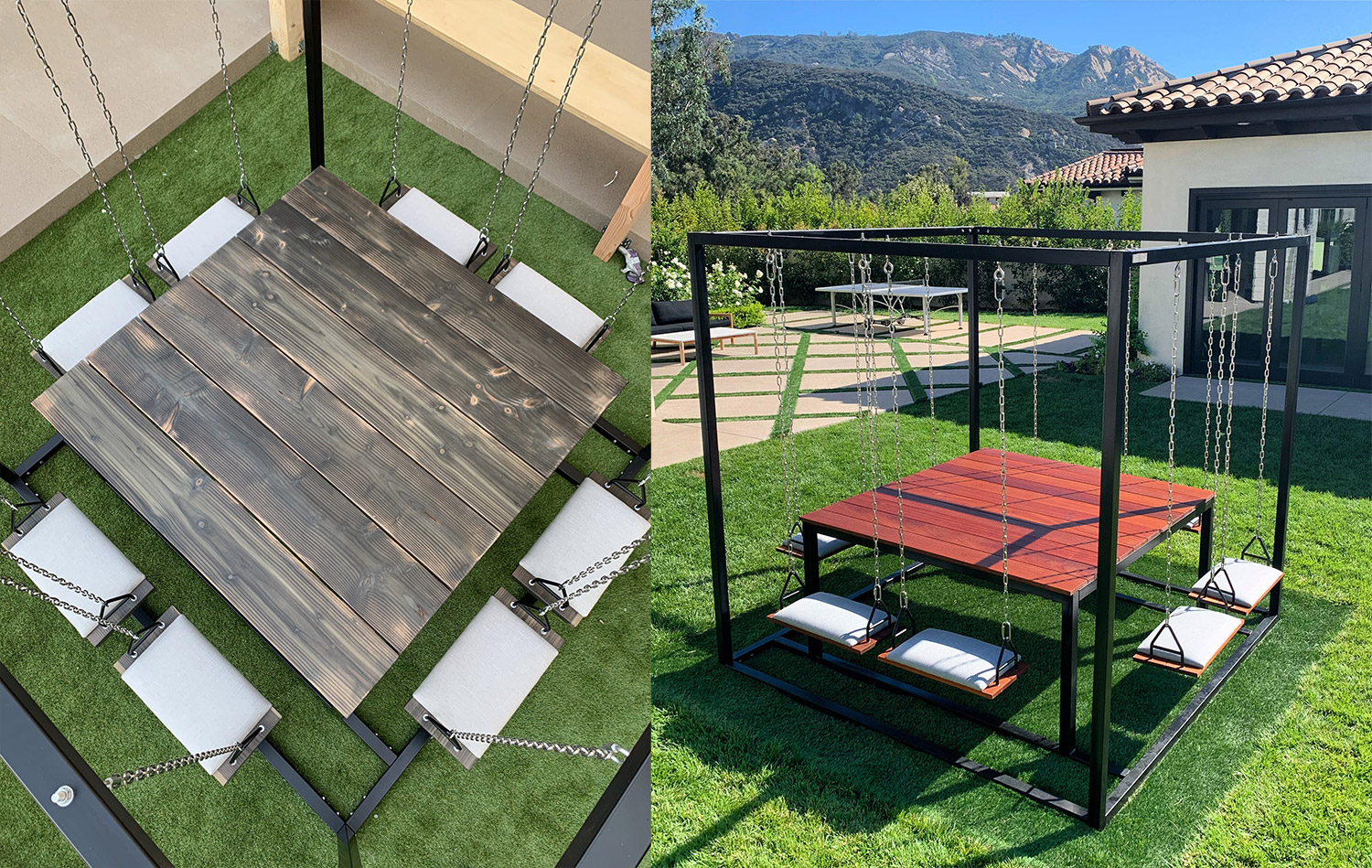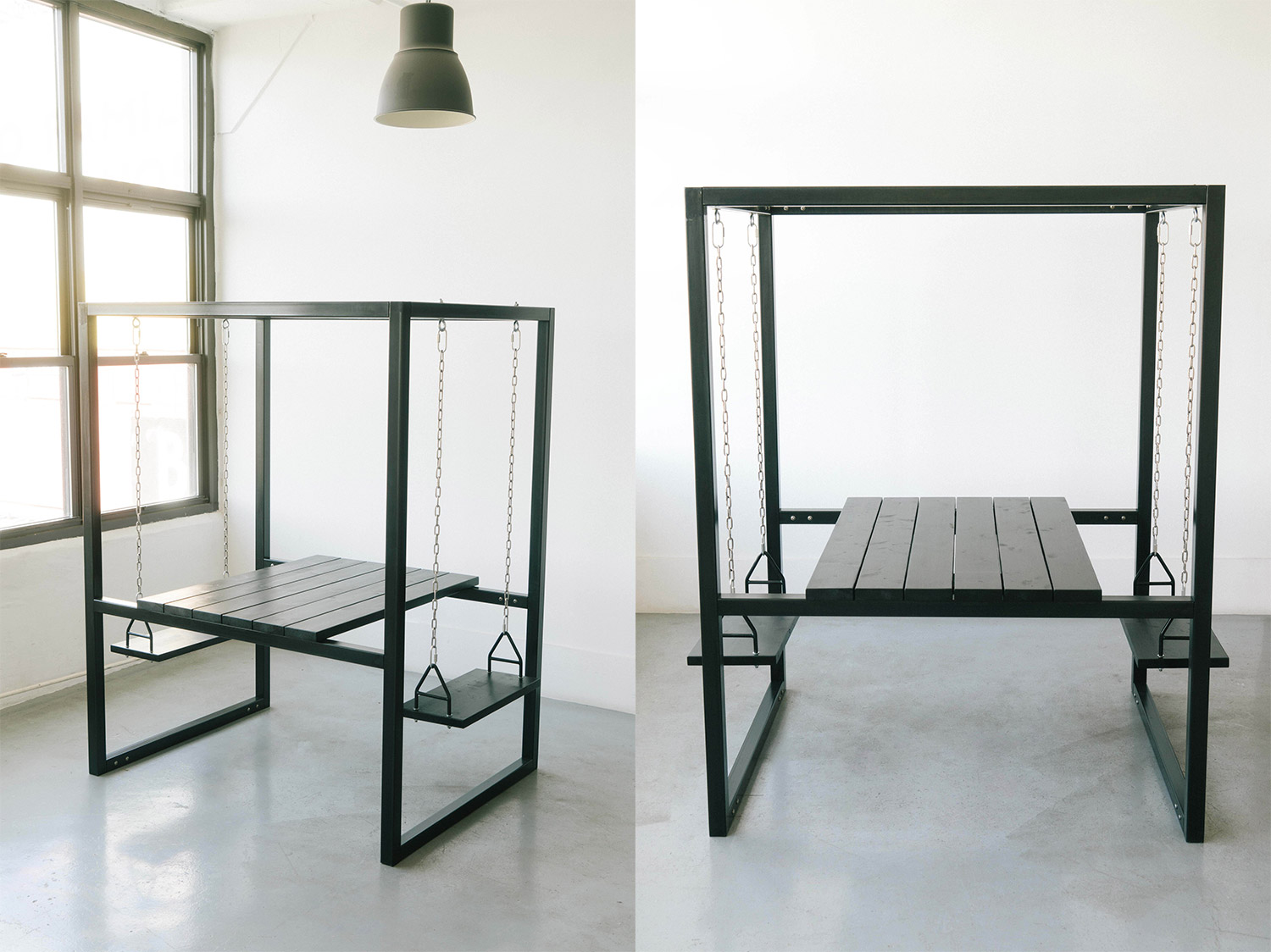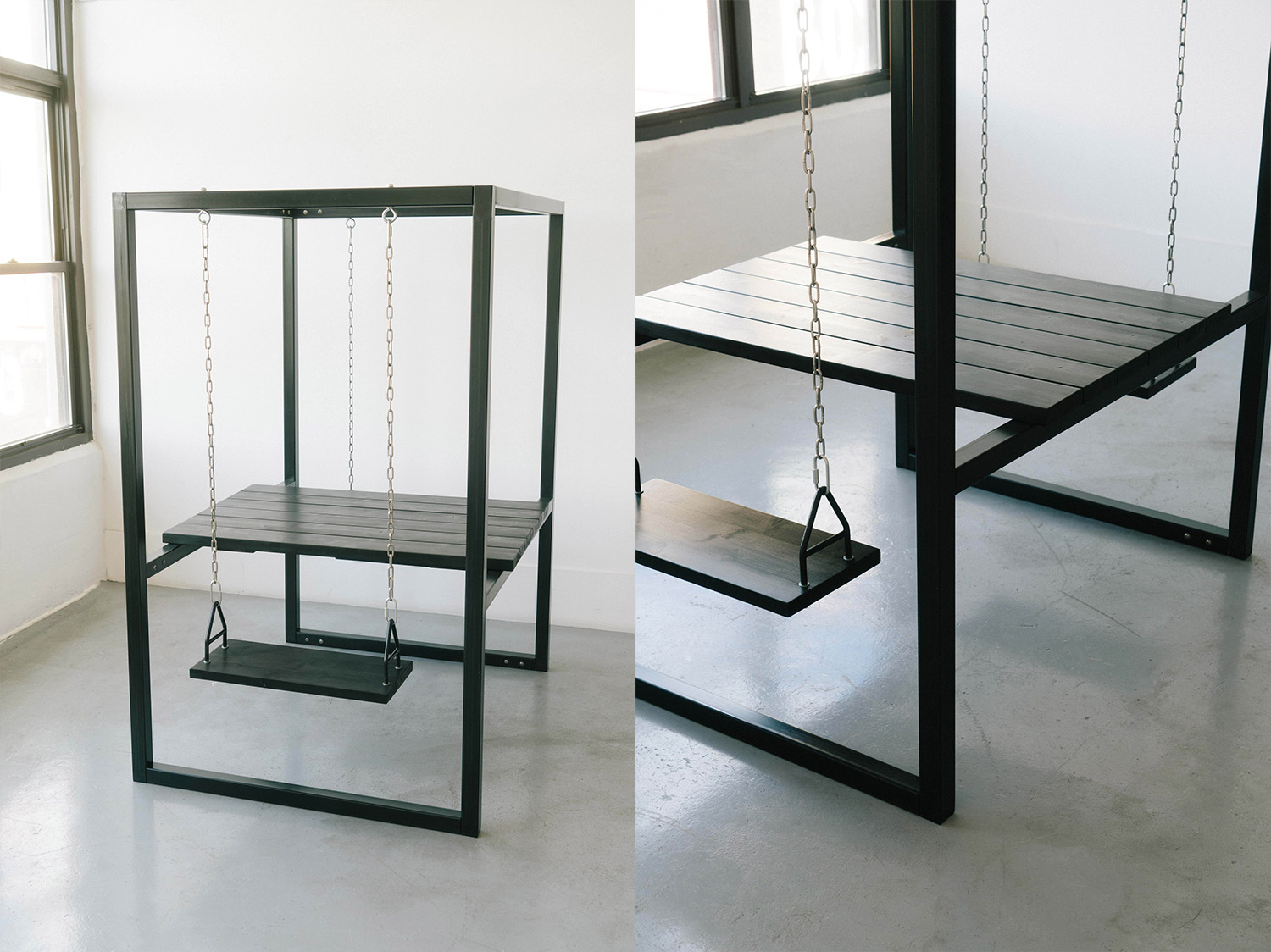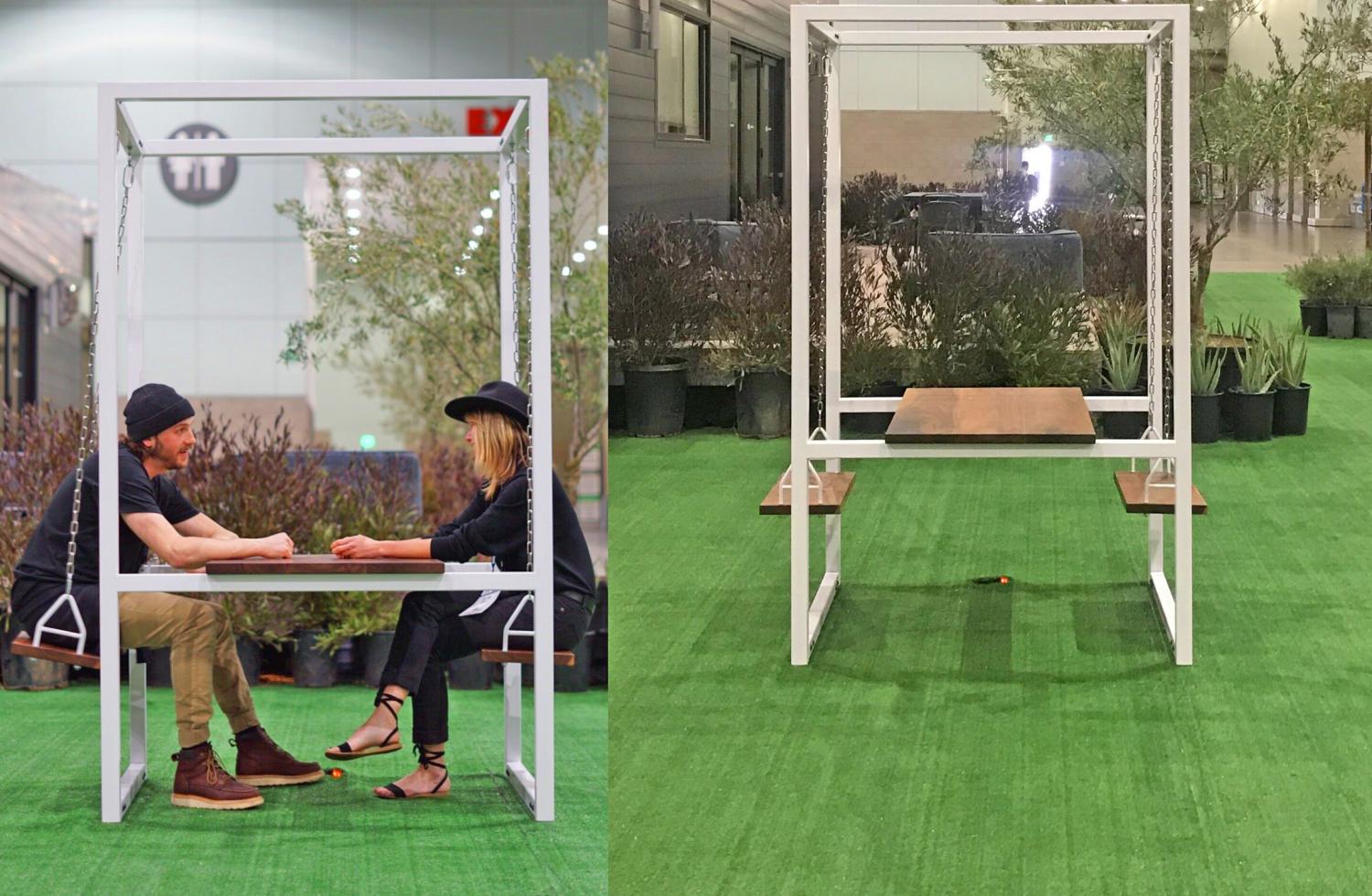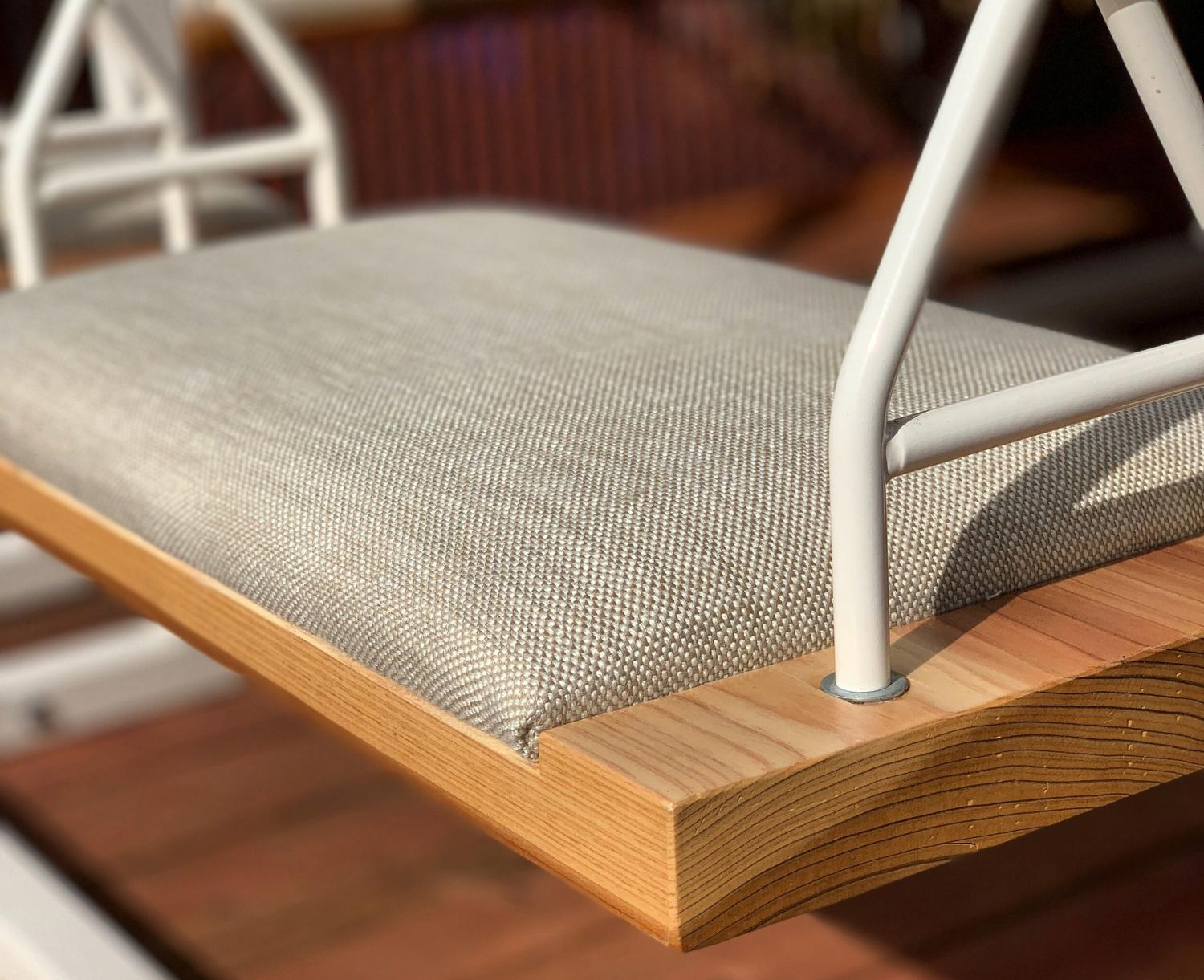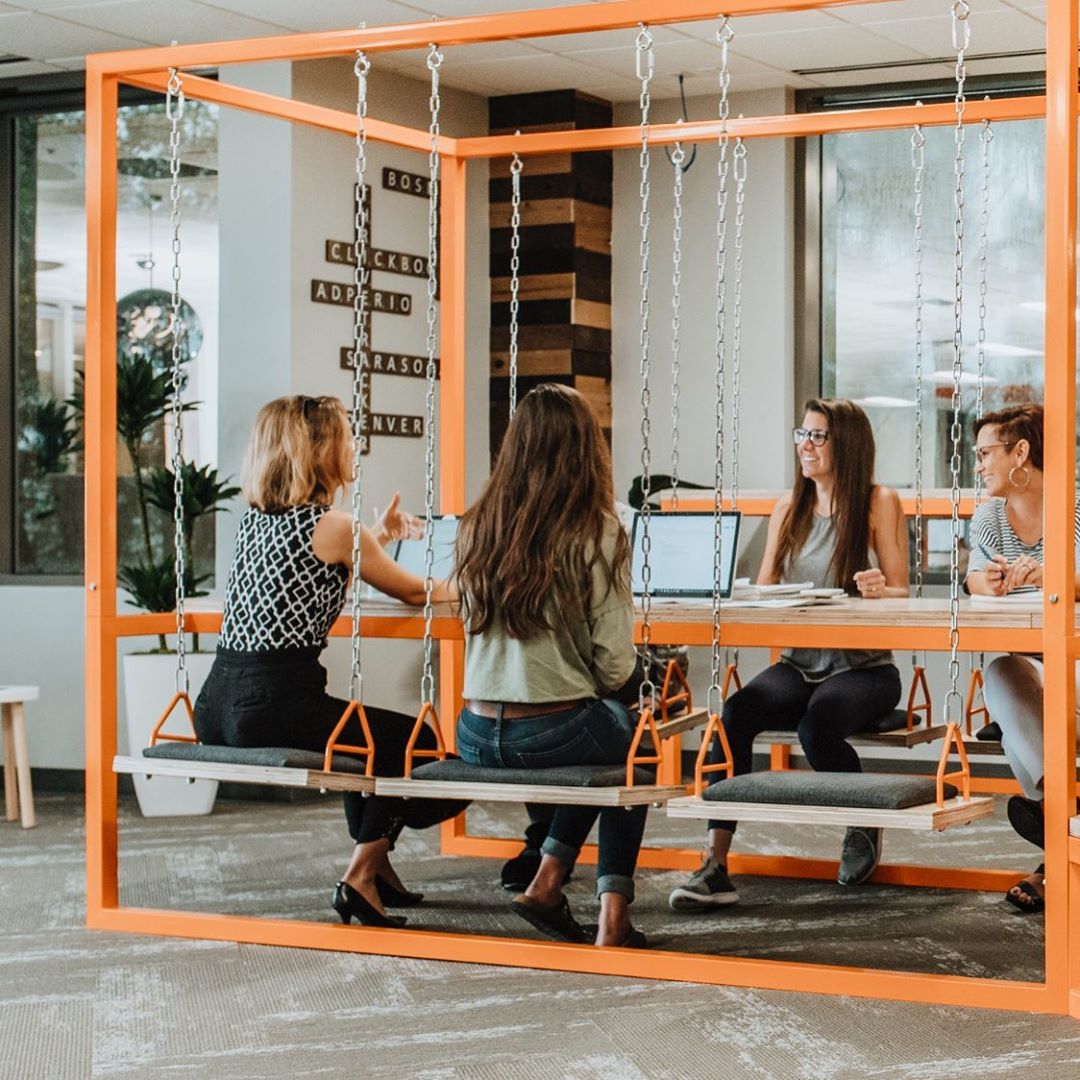 They also announced a Swing Lounge on their Instagram page where the swing table is fully integrated into a lounging seating area!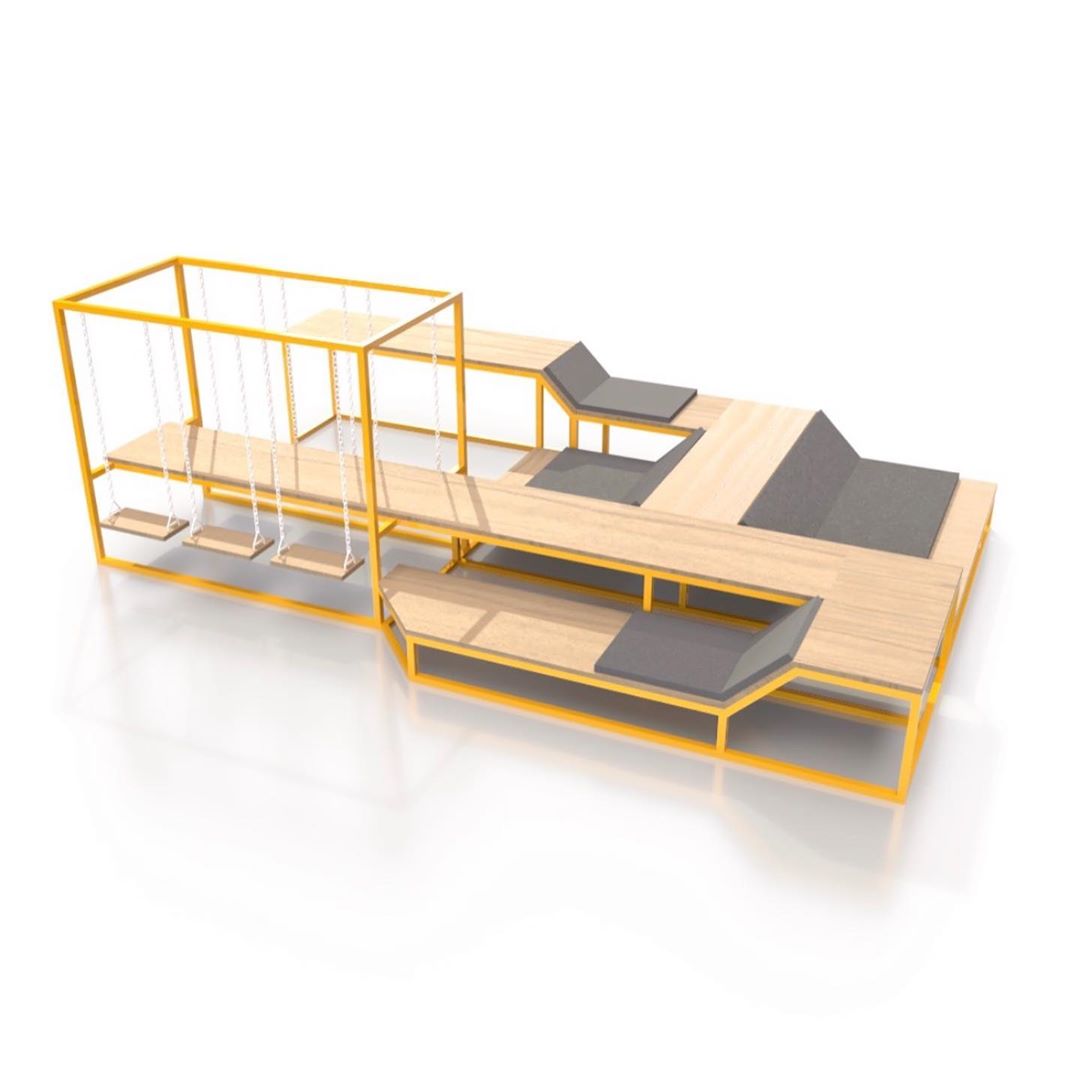 Subscribe To Our YouTube Channel