You Can Now Get Waffle Makers That Make Mini Dinosaurs or Mini Cars and Trucks
By Ryan on 11/21/2021 8:14 PM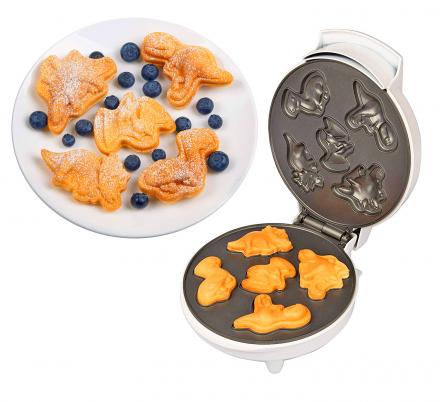 Chances are you've already seen the Bob Ross waffle maker that lets you make happy little waffles everyday for Breakfast, but if your child is also looking for some amazing waffles, perhaps we've found just the right thing! This company creates waffle makers that makes an array of different shaped mini dinosaur waffles that'll surely make a roaring-good breakfast for your kids! It's called the Waffle Wow by Cucina Pro, and it might be the coolest gift idea for any kid who loves waffles and dinosaurs! Plus, there's also a version that makes mini cars and trucks!

Versions:
Dinosaurs | Cars and Trucks | Animals | Sea Creatures
The dinosaur waffle maker creates 5 dino-waffles at a time, including a Pterodactyl, a T-Rex, a Brontosaurus, a Stegosaurus, and a Triceratops dinosaur all at the same time in one batch. The dino waffle maker is a super fun and easy way to get the kids fed quickly for breakfast without having to prepare too much or dirty many dishes.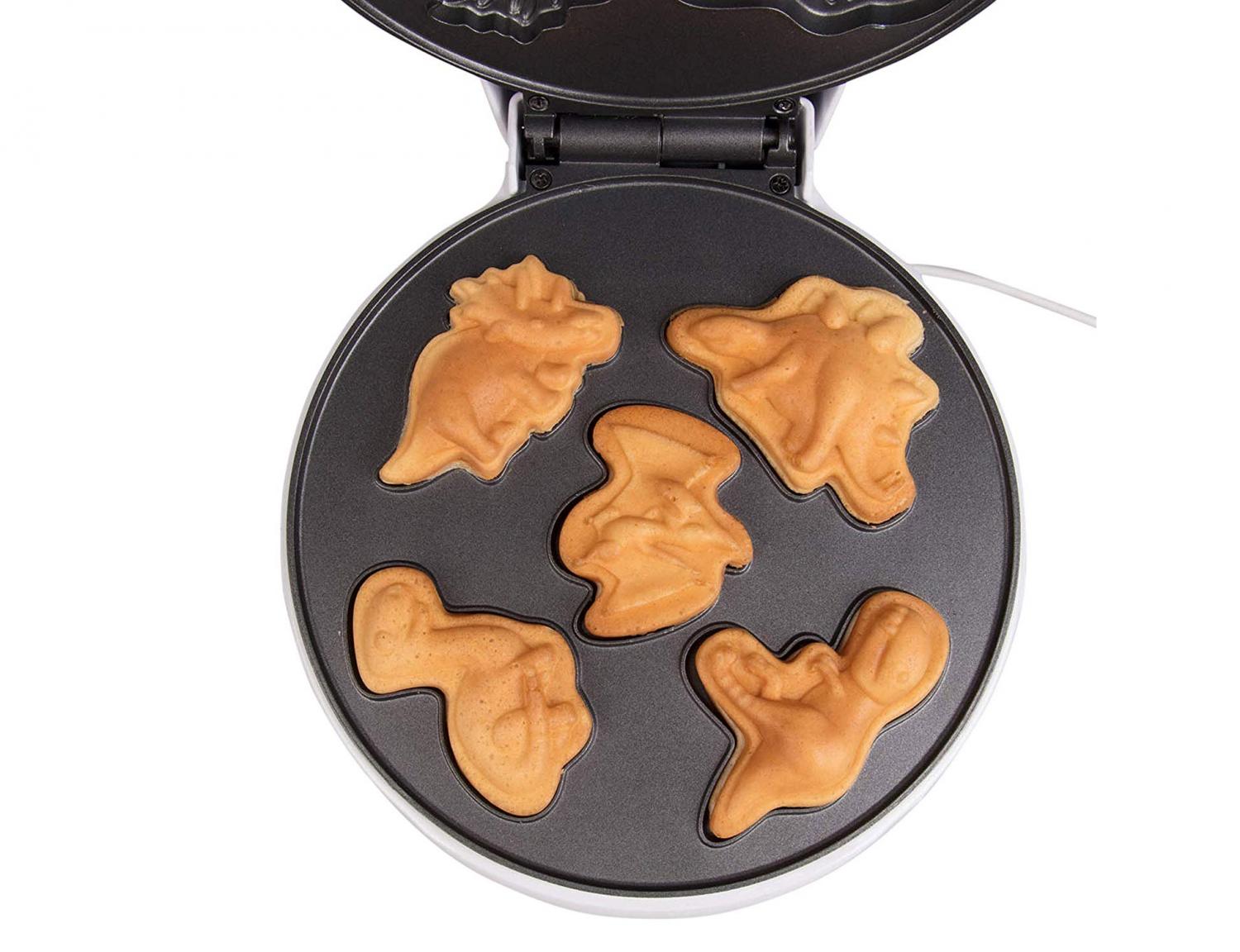 If your kid is more of a car and truck fanatic, they're in luck! The company that creates the dinosaur waffle maker also makes a cars and trucks waffle maker. The car and truck version makes 7 different automobile shaped pancakes/waffles, including a variety of different cars, trucks, semi-trucks, a police car, pickup truck, and more.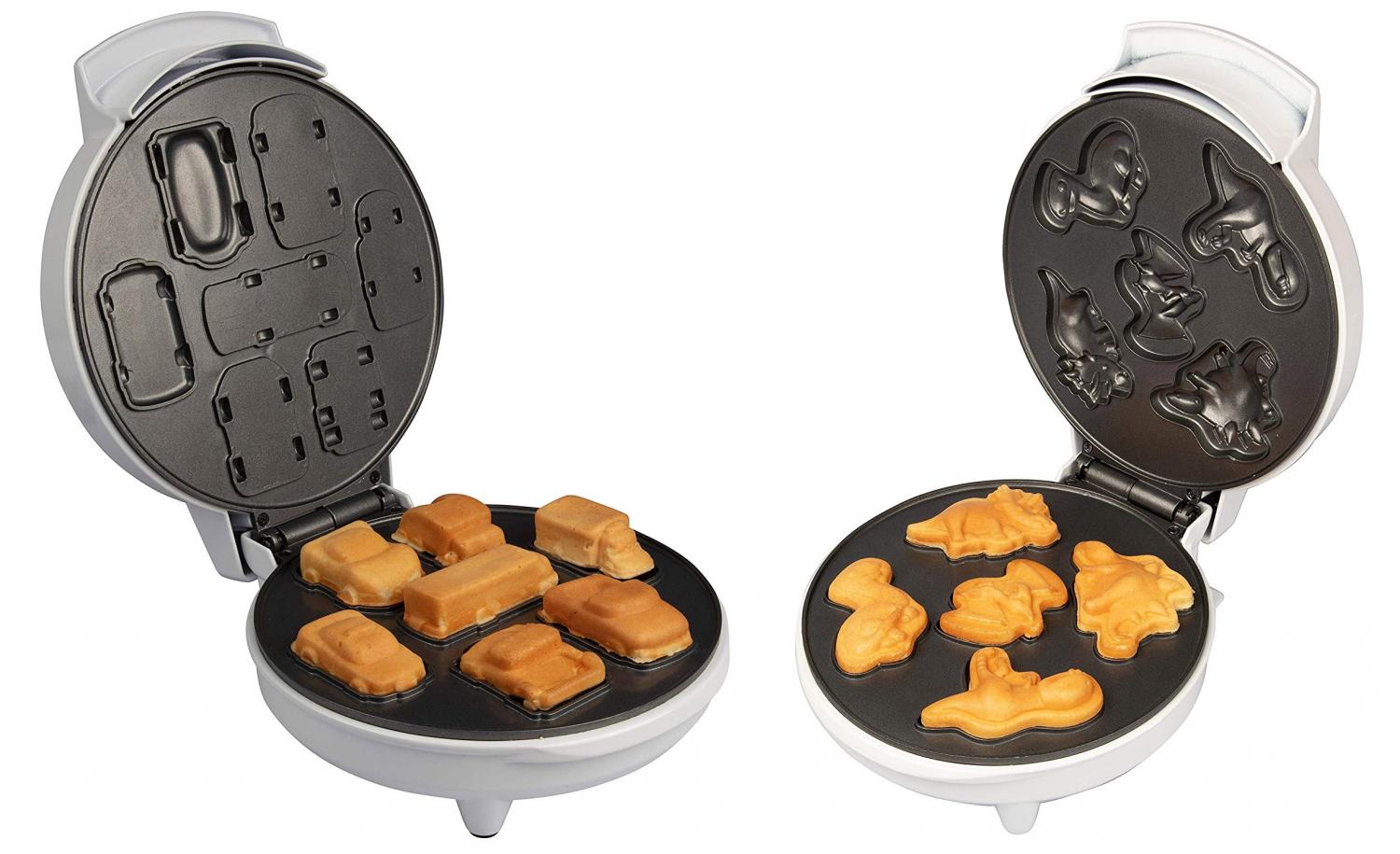 If you don't mind your kids playing with their food, the dinosaur and cars & trucks waffle makers might be the ideal weekend breakfast idea for your kids! Both unique waffle makers are dishwasher safe for easy cleanup, includes a recipe book for yummy cooking ideas, has a non-stick interior, and stands upright for easy storage.