There's Now a Bob Ross Waffle Maker, So You Can Make Happy Little Waffles
By Ryan on 04/02/2020 4:27 PM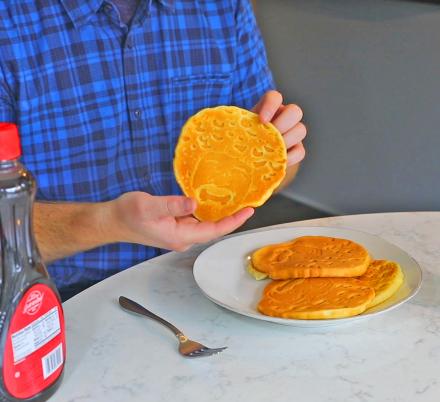 You've surely seen the Bob Ross Toaster that we featured a few days ago, and now there's of course a Bob Ross waffle maker that exists. This really shouldn't surprise you since Bob Ross, much like Star Wars, is becoming equal to Krusty the clown in terms of product endorsements. The Bob Ross waffle maker will create a waffle that looks just like Bob Ross' iconic face, along with his magical afro as well.

Other Bob Ross Stuff:
Bob Ross Toaster | Bob Ross Mug
The Bob Ross waffle maker will allow you to make happy little waffles right at home. The unique design of Bob Ross' hair and face allow the syrup you pour onto your waffle to collect in the crevices just like a normal waffle would collect syrup in it's squares.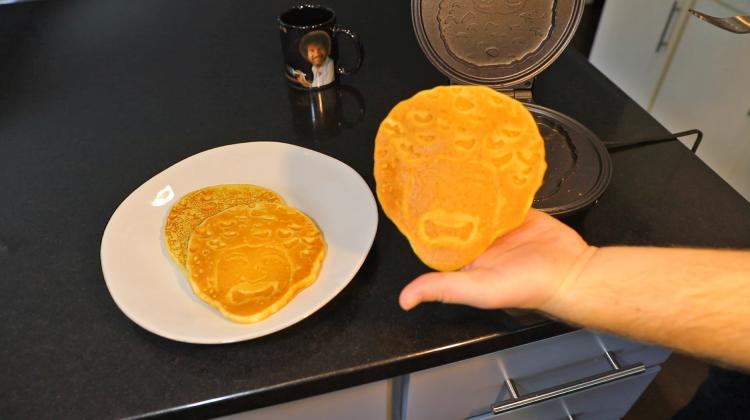 The Bob Ross waffle maker works just like any other standard waffle maker. Just mix and pour your waffle batter onto the waffle maker after heating it up. Although it's made with non-stick material, be sure to spray it with non-stick spray to ensure you get see Bob's beautiful face when your waffle is done.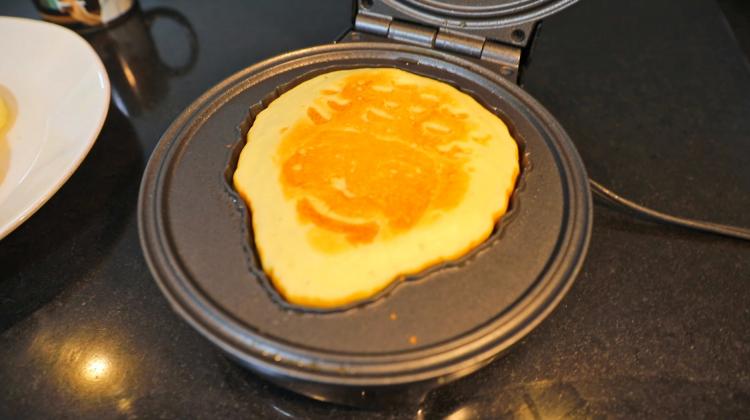 The unique waffle maker makes waffles in two different sizes depending on your preferences. The waffle maker will create a 6 inch waffle made to look like Bob Ross' face and afro, or you can pour in extra batter and surround his face to get an even larger Bob Ross waffle that measures around 7 inches in diameter.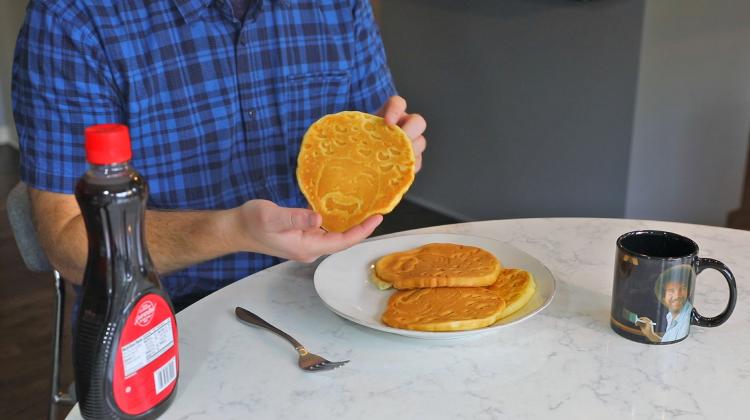 The Bob Ross waffle maker features Bob Ross' smiling face in the middle of it, has a green and red light to signal when it's done heating up and ready to be cooked, has Bob's face and signature on the front of the waffle maker, is made with non-stick material, should be wiped-clean, and measures 10 inches in diameter x 7 inches wide x 6 inches tall.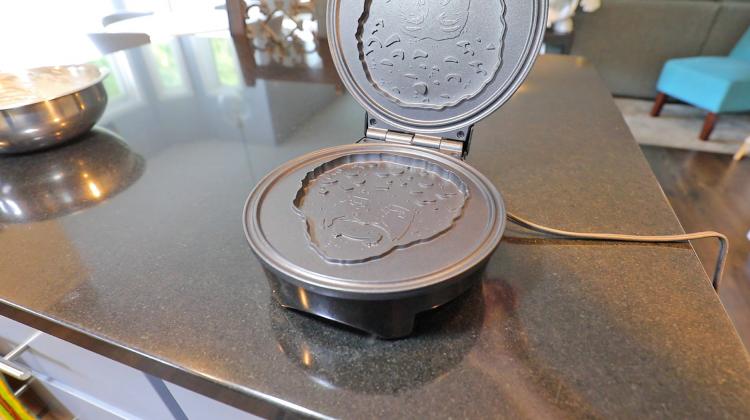 Check out the Bob Ross waffle maker in action via the video below.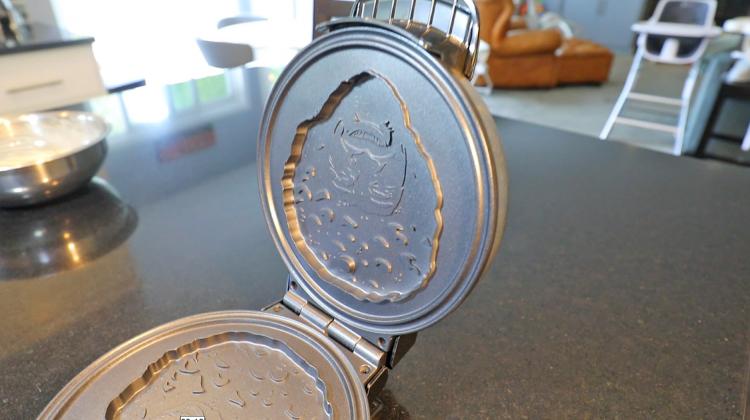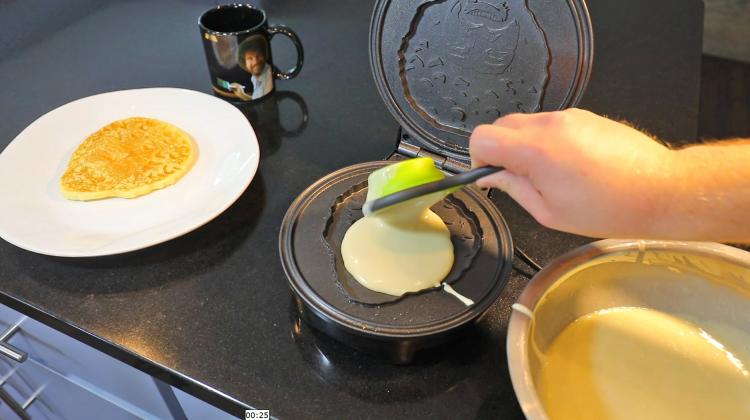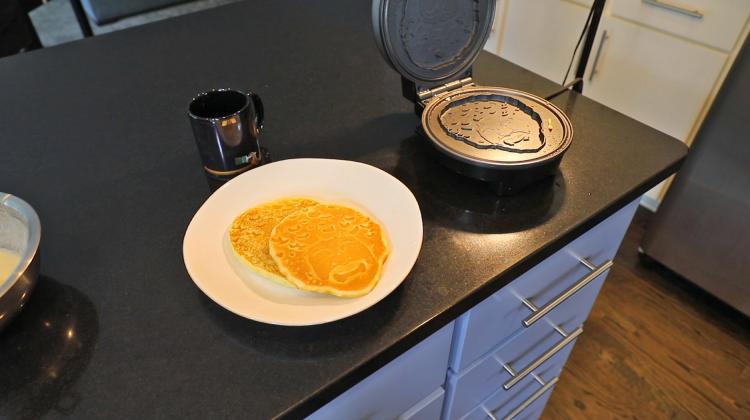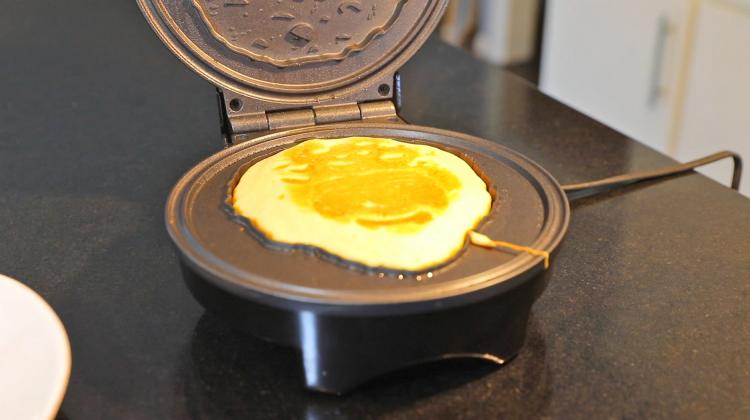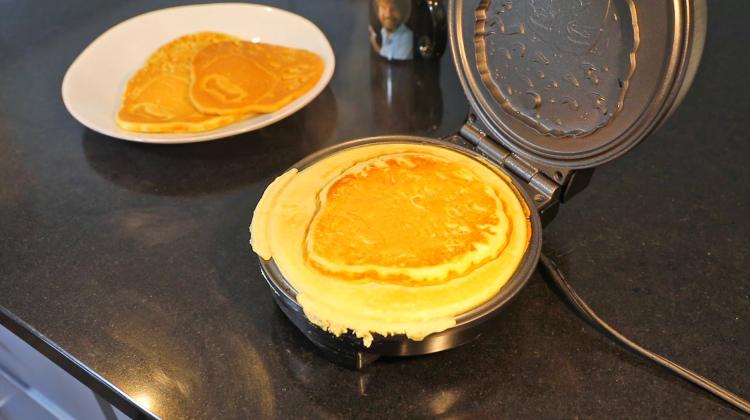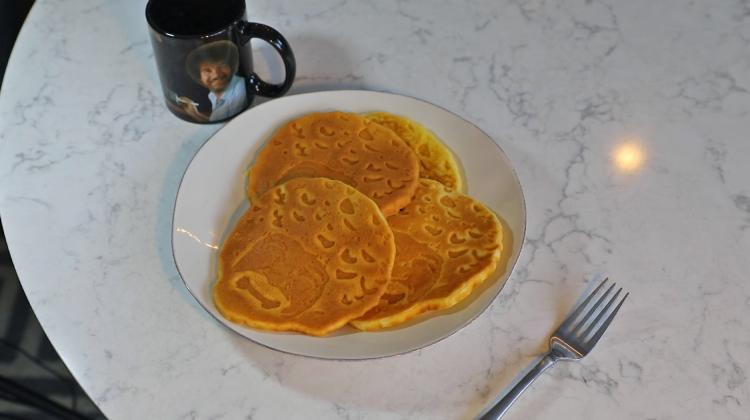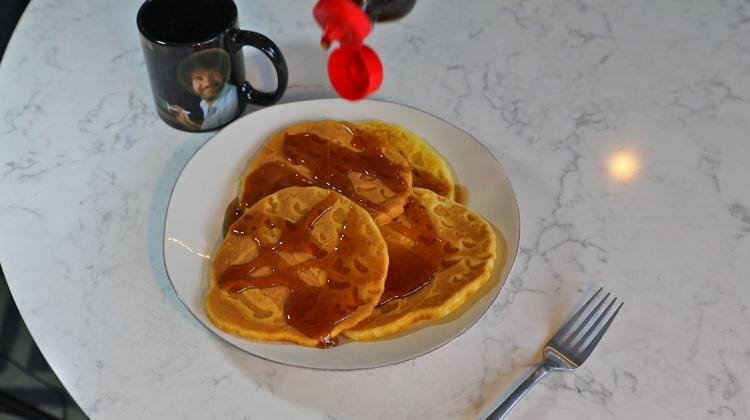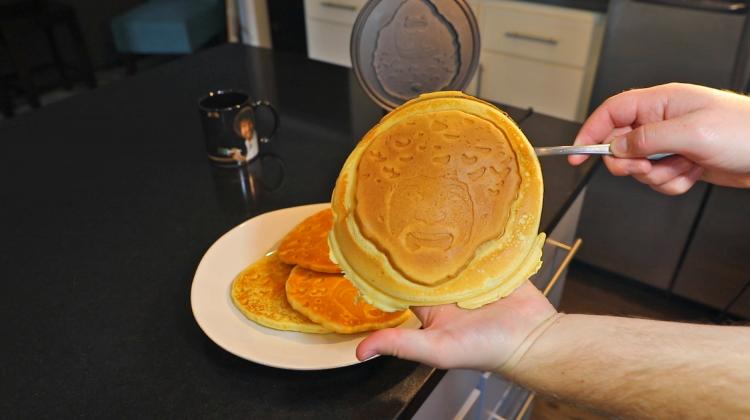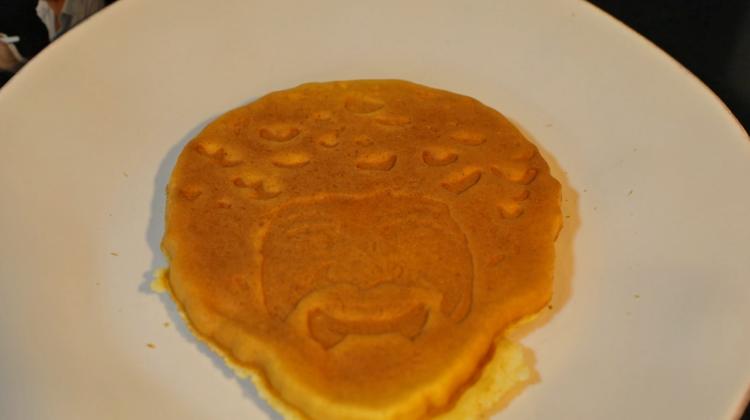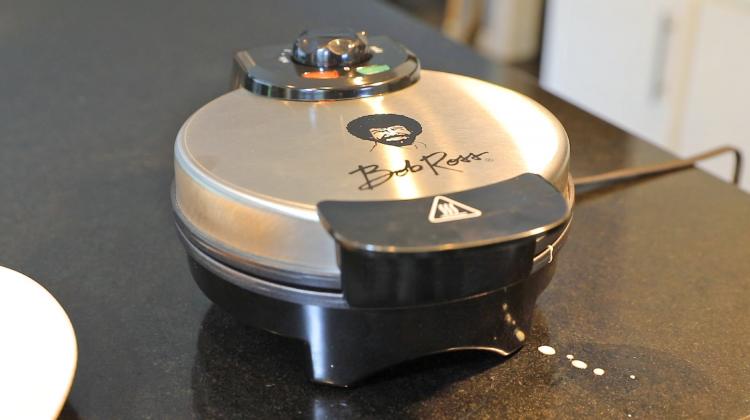 Subscribe To Our YouTube Channel