This Mini Umbrella Fits Right In The Palm Of Your Hand
By Ryan on 08/10/2015 6:35 AM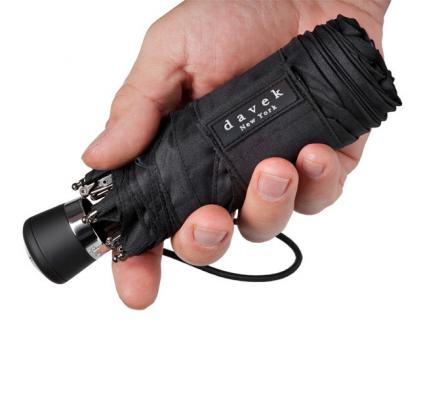 One of the worst things in the world is carrying around a giant umbrella when it's not raining. With the massive size that spans roughly 3 feet long, there's literally nowhere to put it besides just throwing it in the trash and buying a new umbrella off some street merchant every time you find yourself out on the streets while it's raining. Granted nothing is as satisfying as actually having an umbrella on hand when it starts to rain while you're outside. You can hide out being nice and dry under your umbrella while watching all the fools that didn't come prepared scramble around to get indoors or under and overhang. This mini umbrella is so tiny that it can fit right in the palm of your hand and can easily be thrown into a small purse, your backpack, a laptop bag, or even just slip it right into your pocket for easy convenience when needed.
Designed and created by Davek New York, an obvious New York based company that makes quality umbrellas that are built to last, the mini umbrella is their smallest umbrella available, with one size up being the Davek Traveler which measures 9 inches long, and then the Davek Solo which measures 11.75 inches long.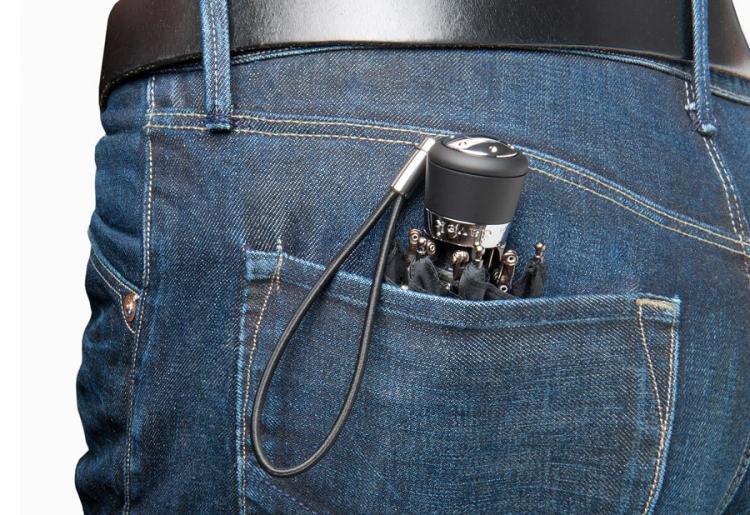 The Davek Mini Umbrella is made from a steel shaft, a fiberglass reinforced 6-rib frame system, along with a 190 thread-count micro-weave fabric. The mini umbrella uses a manual open/close mechanism, has a wrist strap for added security, comes in a few different colors to choose from, and measures less than 7 inches long when closed up, and measures 38 inches in diameter when fully opened.