You Can Tell Your Kids These Dachshund Dog Corn Cob Holders Create Corn Dogs
By Ryan on 05/07/2021 9:25 AM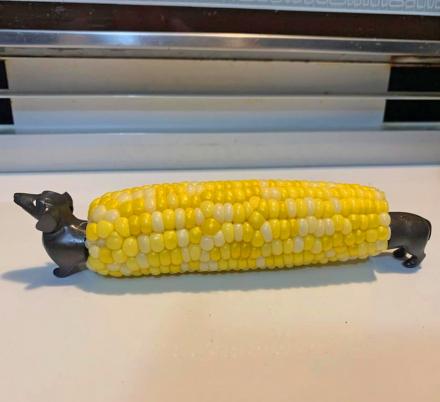 Throwing a couple of cobs of corn on the grill is an American classic, and so is having a wiener dog. Combine them both, and what do you get? While the jury might still be out on that one, we've come up with a pretty decent answer – corn holders so cute that they deserve all the awards, and so funny they'll have you wanting corn for dinner night after night. You might just consider telling your children that these are corn dogs!
These dog corn holders will certainly win best in show for your cob, featuring the cute heads and butts of Dachshunds while keeping your hands clean and free of corn. Each Dachshund corn holder pack comes with four pairs of dog corn holders, each including one dog head and one dog butt, and making for eight corn picks total.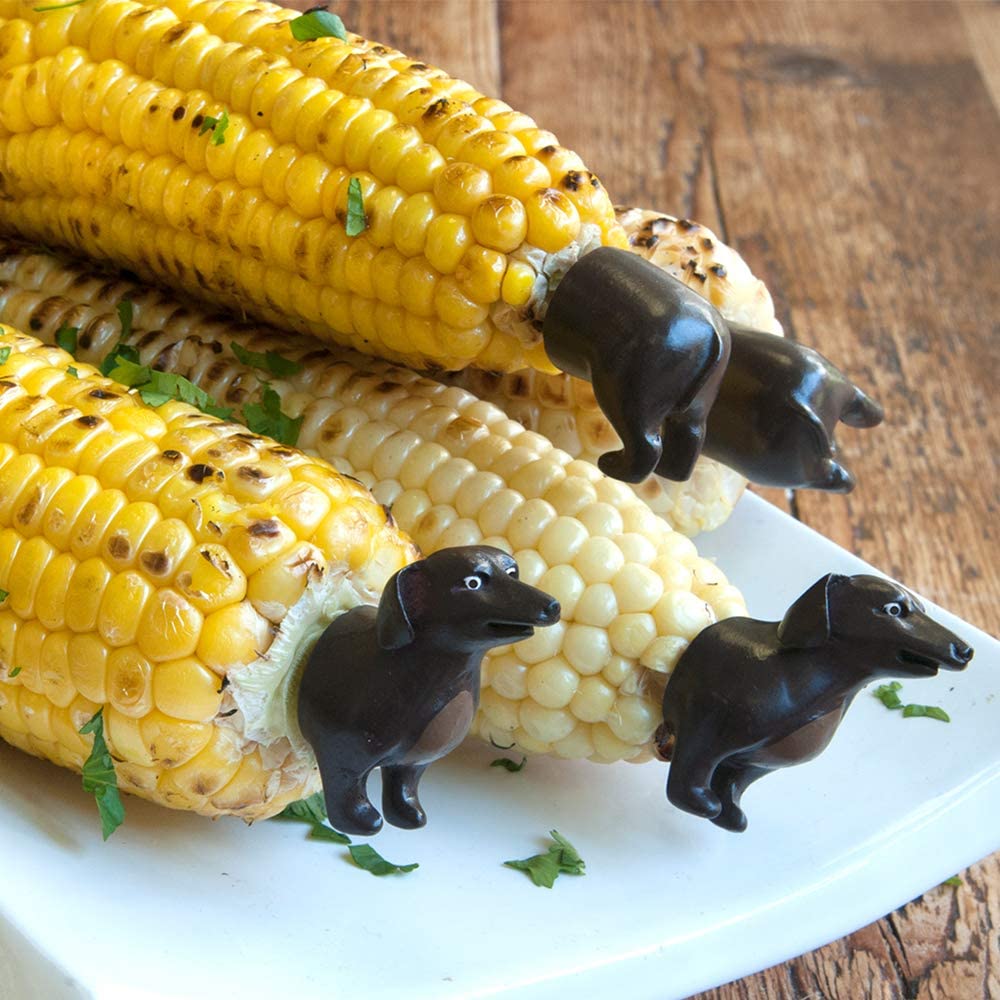 And if you're already a huge corn fan and are looking to start throwing your cobs on a rotisserie grill, this rib-o-lator grill rotisserie may be just what you're looking for! They're the perfect gift for anyone that likes corn who owns a Dachshund, or for any dog lovers in general. Made from polyresin with stainless steel prongs, these dog corn holders aren't meant to be heated up on the grill with your corn, but they will hold up against the test of time as the household favorite dog corn holders.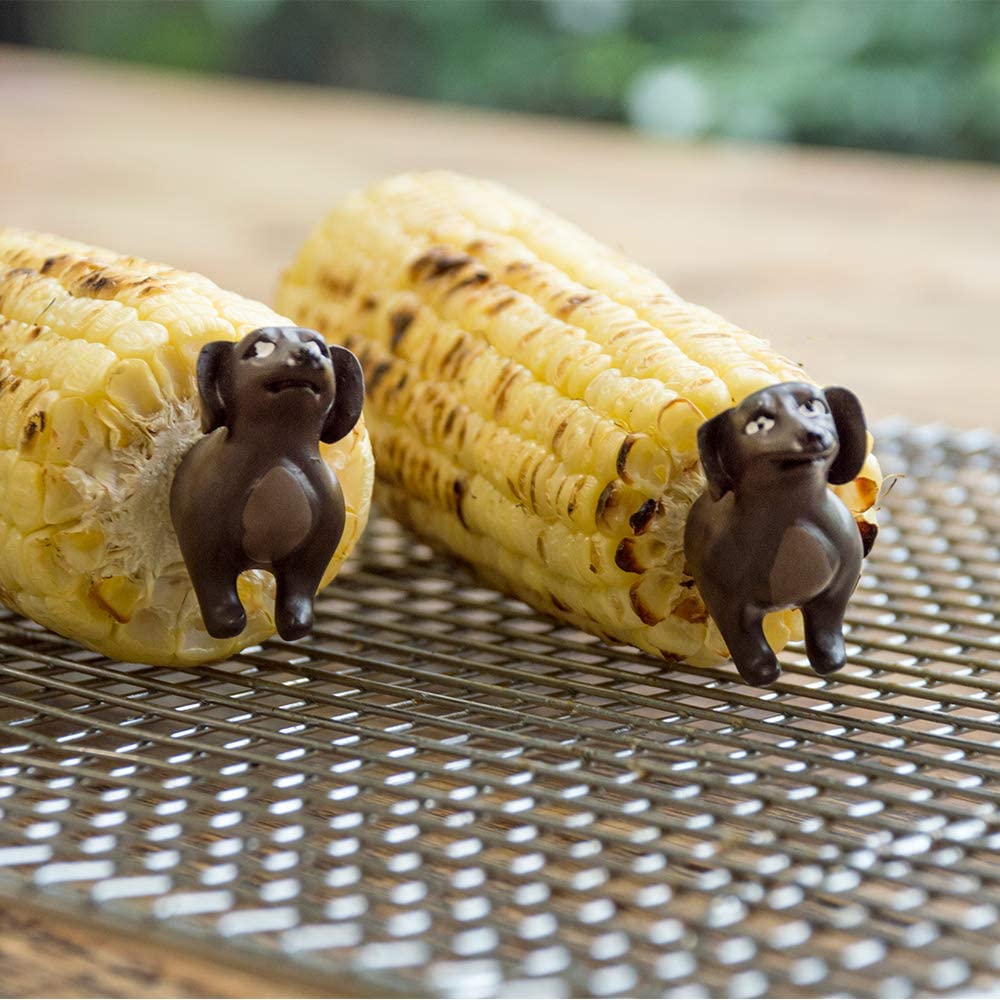 The same shop also offers corn picks that come designed as popcorn, pigs, cows, or beer, so you can likely find one for you no matter what your interests are.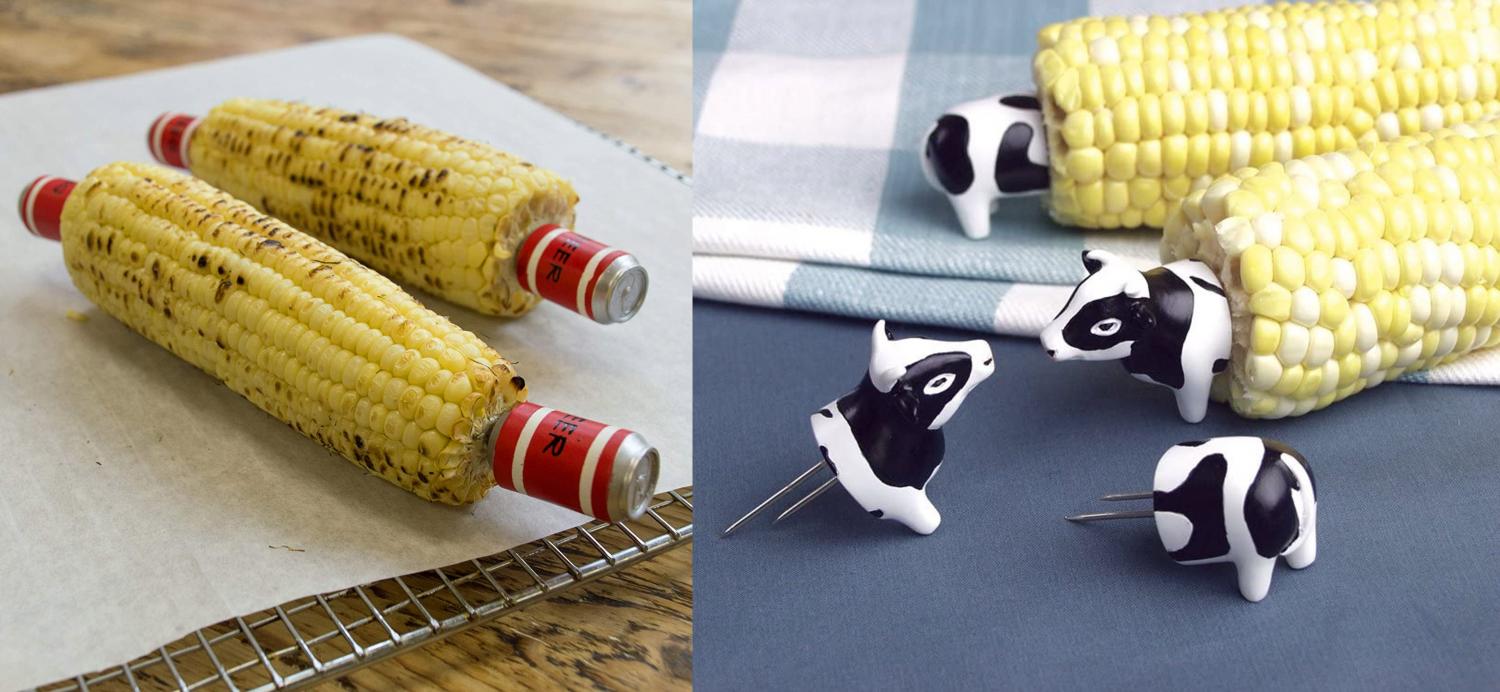 This dachshund dog corn holder's package itself comes in a 5.4-ounce box, which measures 4.09 inches by 1.42 inches by 6.85 inches. Coming from the Charcoal Companion Store, these wiener dog corn holders make for a small package with a big laugh factor.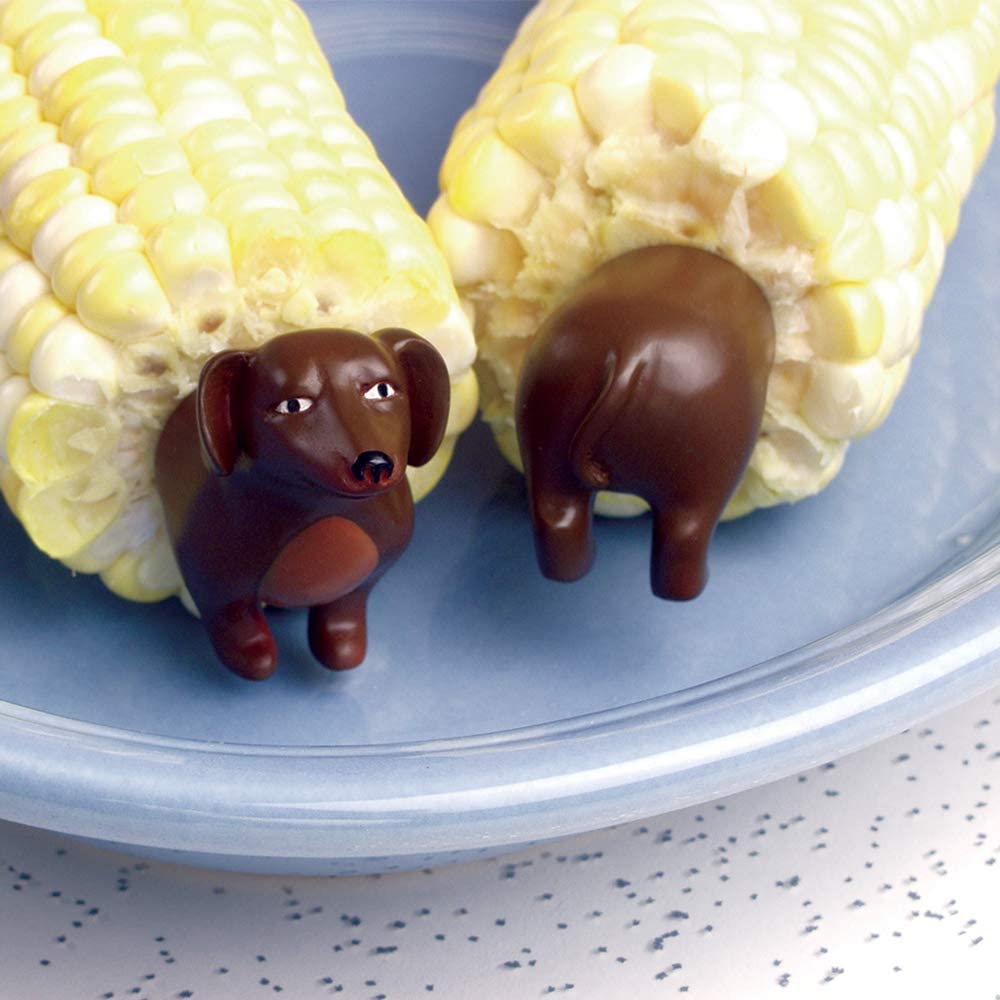 One buyer of the Dachshund corn holders found that the price was a major selling point (pun intended) for them, even as fun and cool as these dog corn picks are on their own. In a five-star review, Alex wrote, "We purchased this item as a gift for a family member who is obsessed with dachshunds. The item arrived on time, packaged nicely, and in great shape. The product looks very durable and we are excited to gift this item. Would recommend as the price was great!"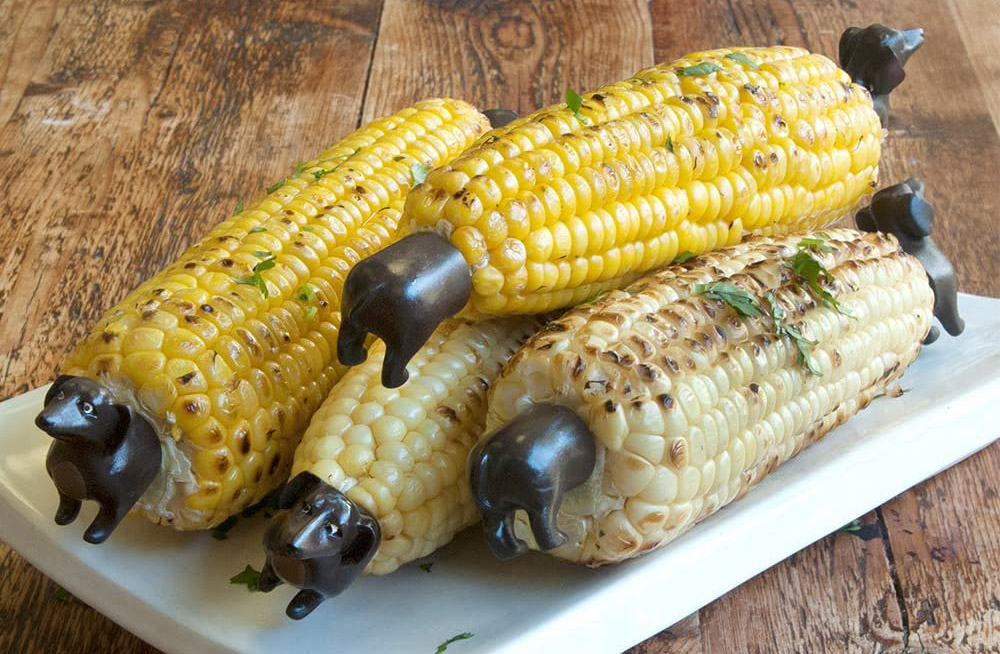 As you decide what kind of dog parent you want to be, don't let the world decide what kind of corn cob holders you deserve for you – bring the whole household to laughing tears with these cute, hilarious dog corn holders, and prepare to let your corn cob shine like never before!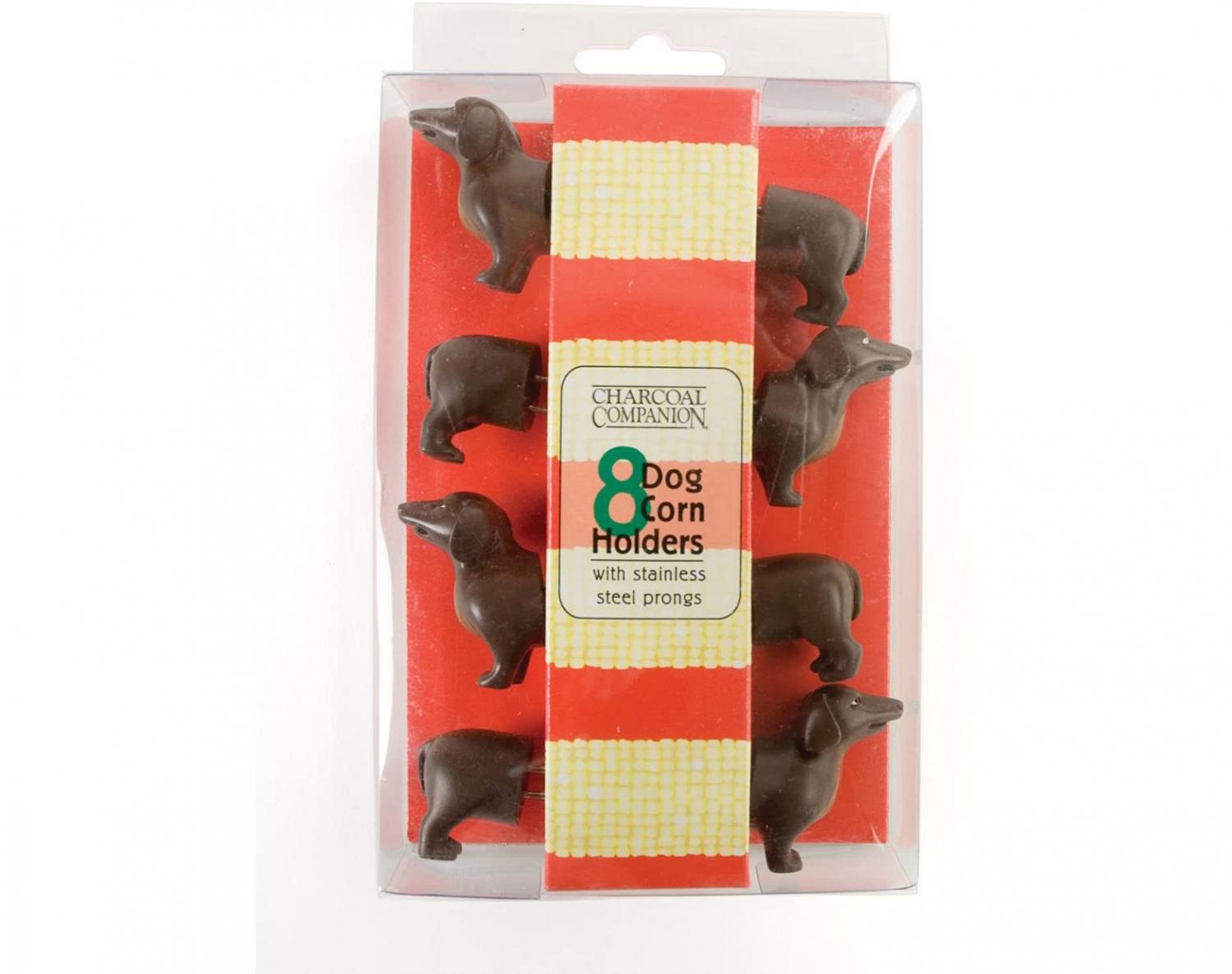 The wiener dog corn cob holders come in a set of 4 holders!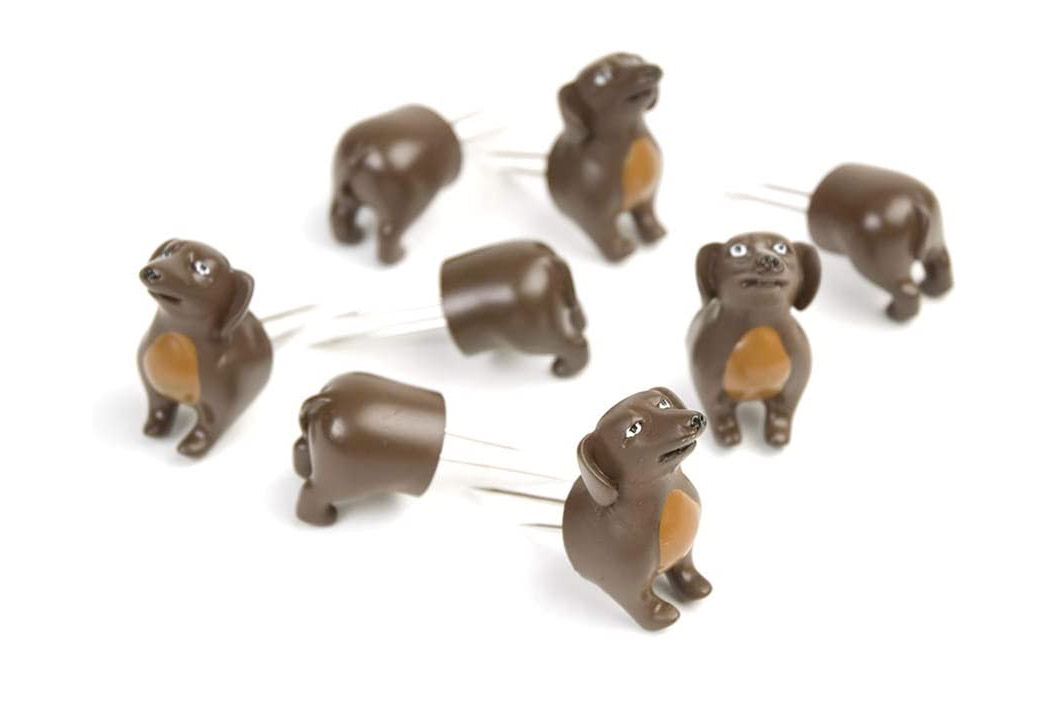 The wiener dog corn cob holders are made from resin and the prongs are made from stainless steel!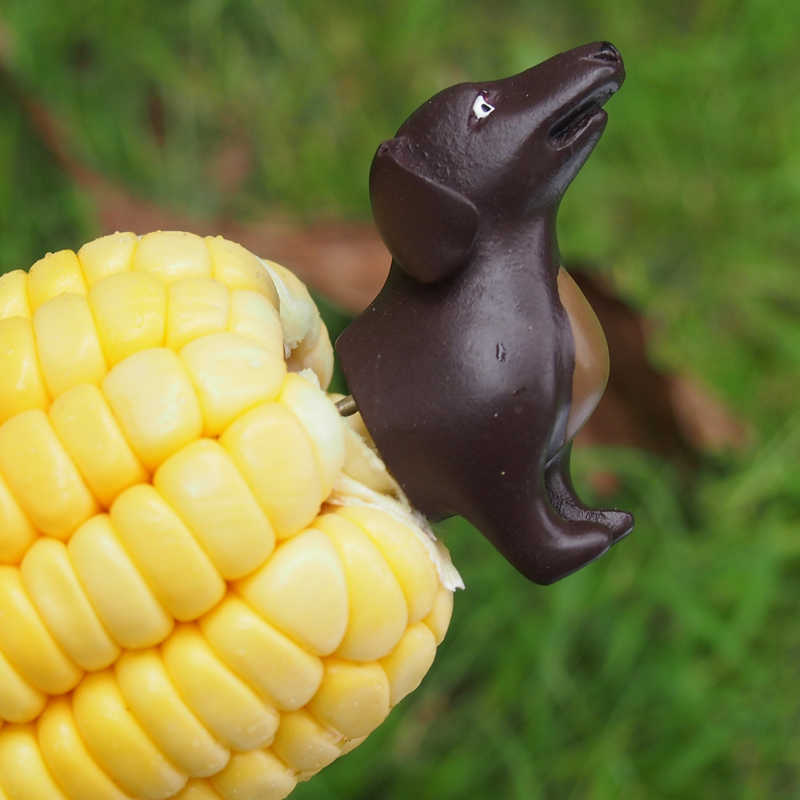 Check out some of their versions of unique corn cob holders, including a pigs, cows, popcorn, and beer!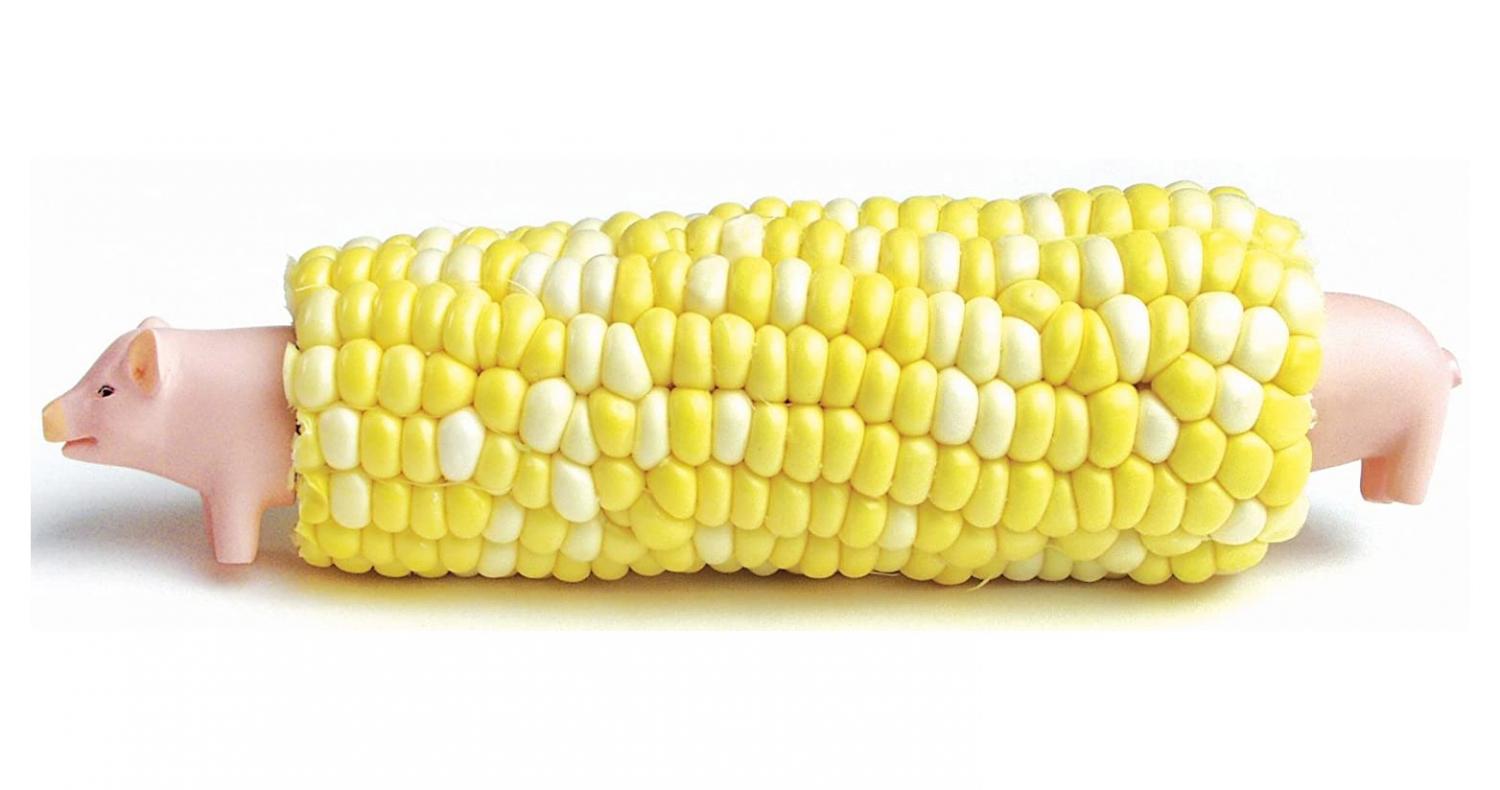 Get this version here
All of their funny corn cob holders come in a set of 4!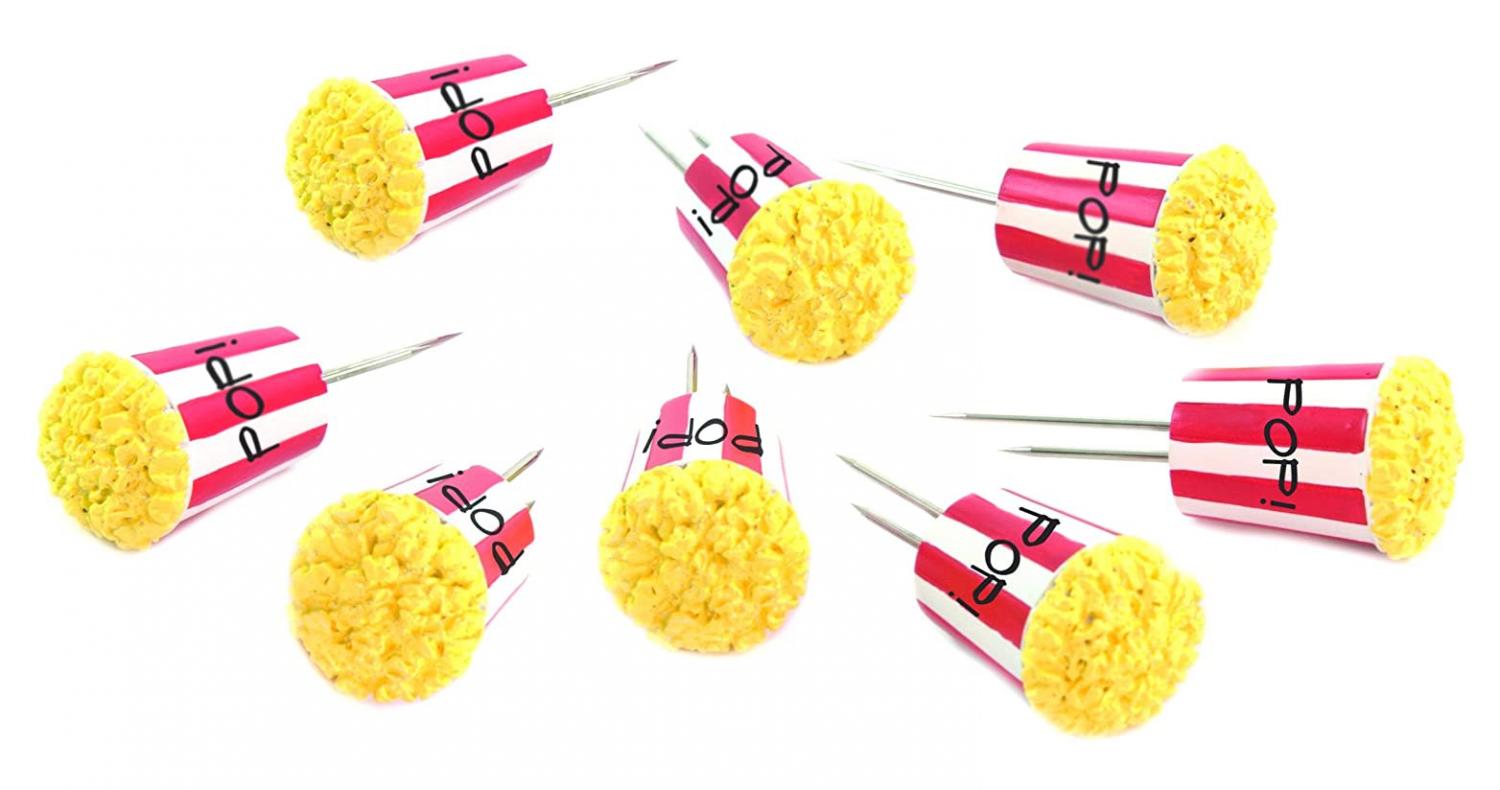 Get this version here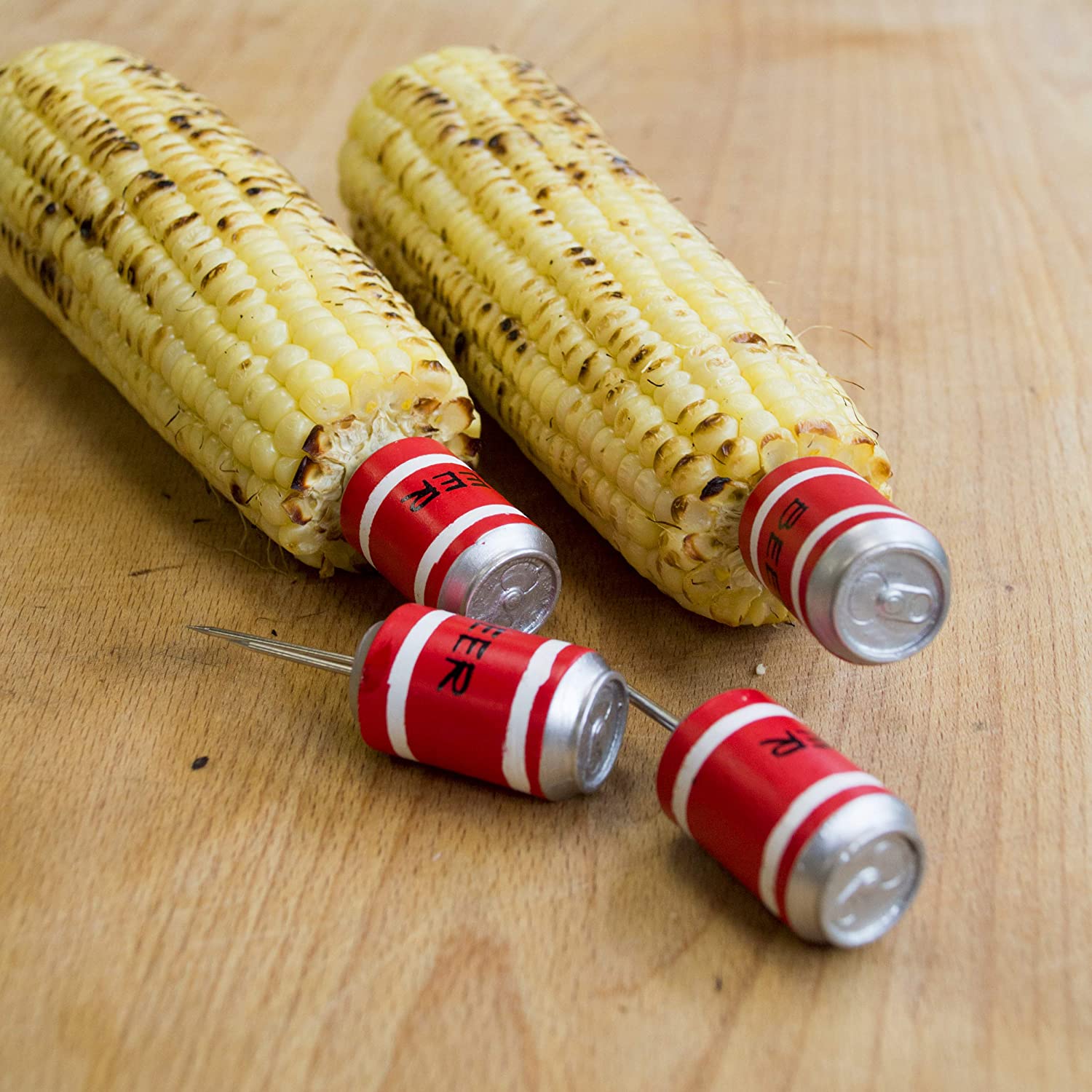 Get this version here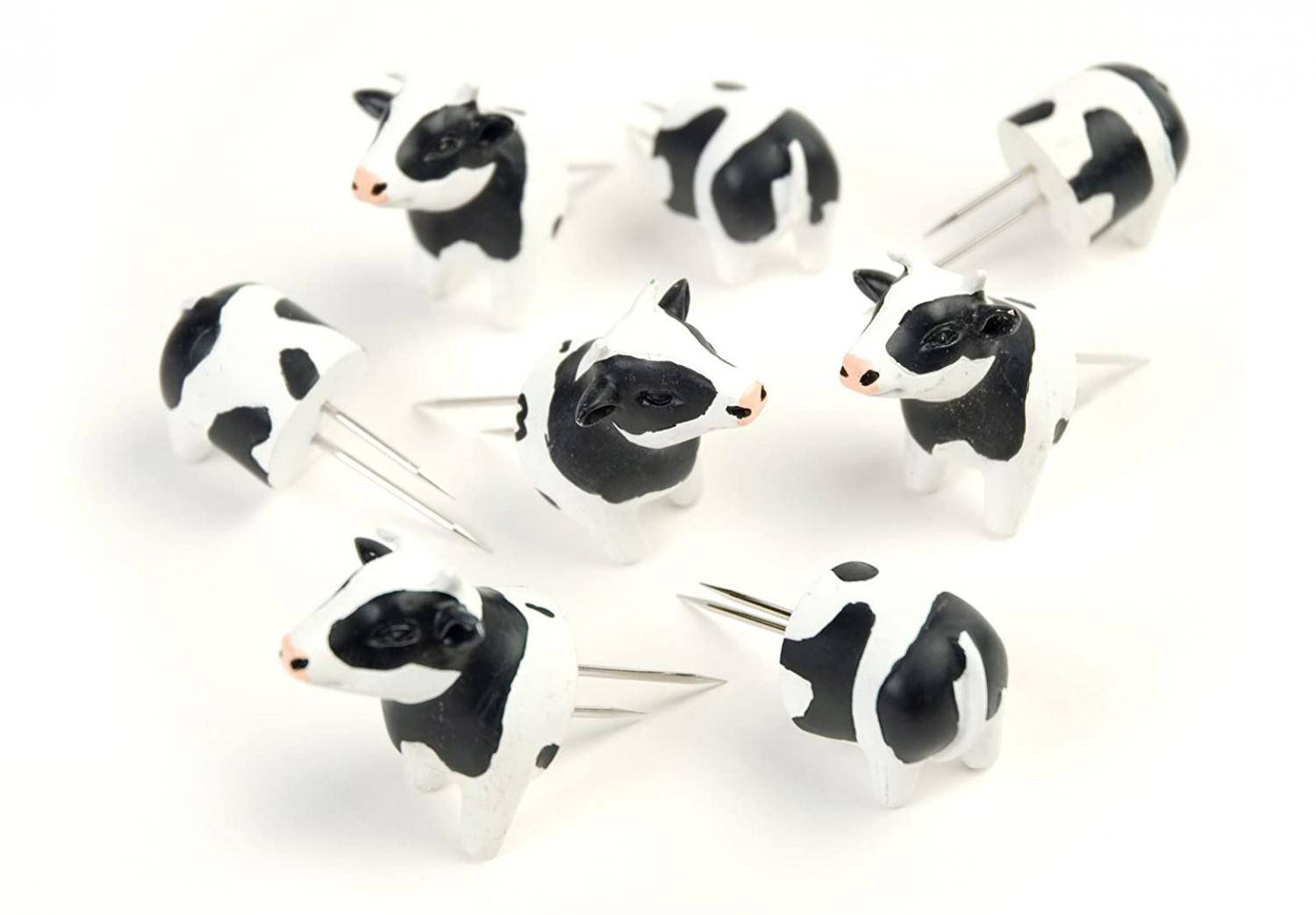 Get this version here