This Divided Milk and Cereal Cup Lets You Eat Breakfast While On The Go
By Ryan on 01/07/2020 2:46 PM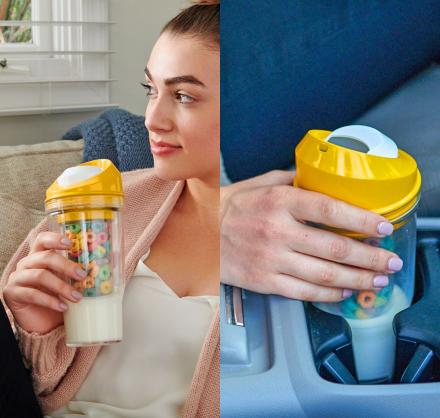 To some, eating cereal isn't just a way to gain some energy and nutrition in the morning, it's a way of life. Sometimes you're in such a rush to get out the door, you don't have time for your morning bowl of cereal. No longer will this problem exist with the Crunch Cup! It's a portable cup that lets you eat milk and cereal on the go.
The Crunch Cup has dual chambers to store both your milk and cereal separately so that they won't get soggy in the process. You can then pour the cup into your mouth just like a normal travel mug, and a little bit of cereal will come out along with a little bit of milk so they'll mix perfectly right in your mouth!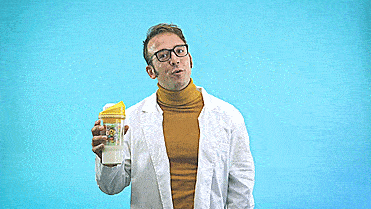 The Crunch Cup fits right into any standard car cup-holder so you can have cereal while driving, at the office, or just to feed yourself with one hand while you'r busing at home with the kids. You can even use it in tandem with the ComfyCup for hands-free use on a train, bus, or subway.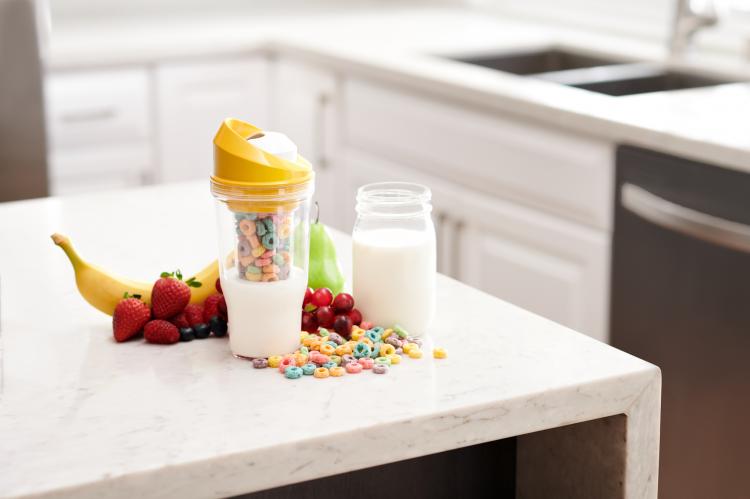 The Crunch Cup comes with three parts, two containers that fit inside one another, and a lid. Just fill the larger cup with milk, and the smaller cup with your favorite cereal, and put on the lid. You can then pour it directly into your mouth for on-the-go cereal and milk.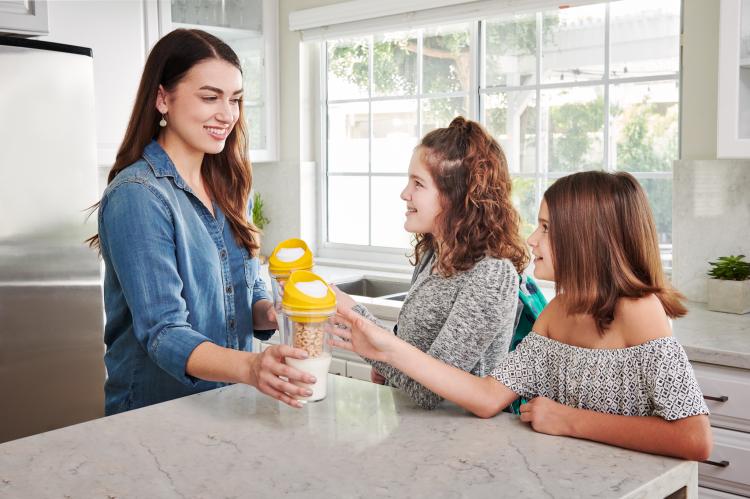 Check out the Crunch Cup travel cereal and milk travel mug in action via the video below.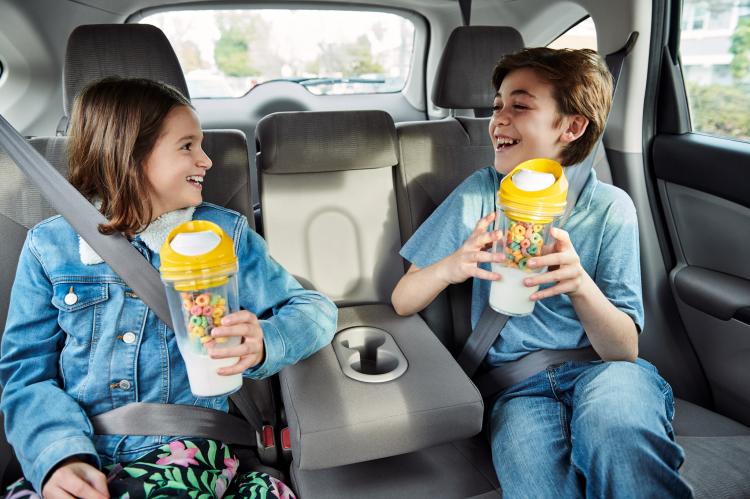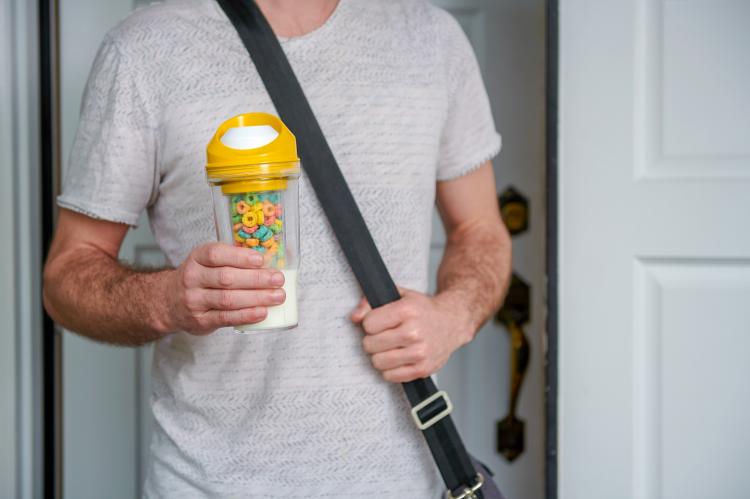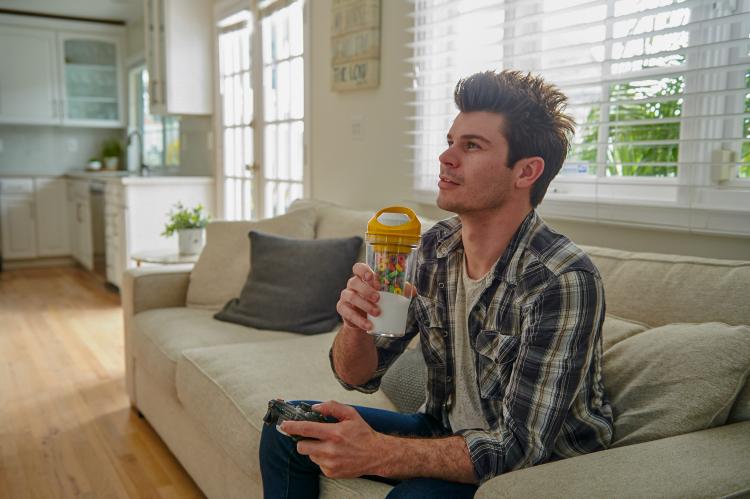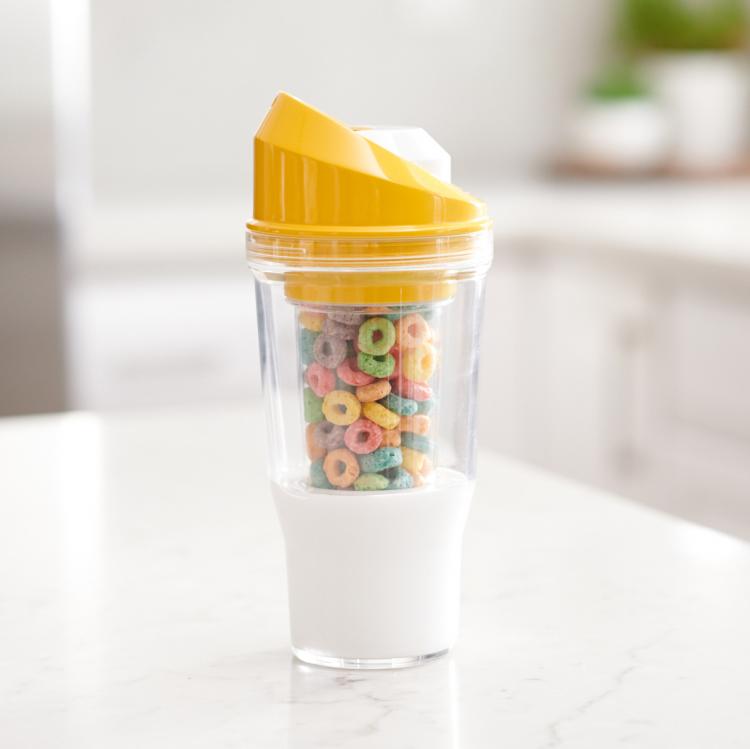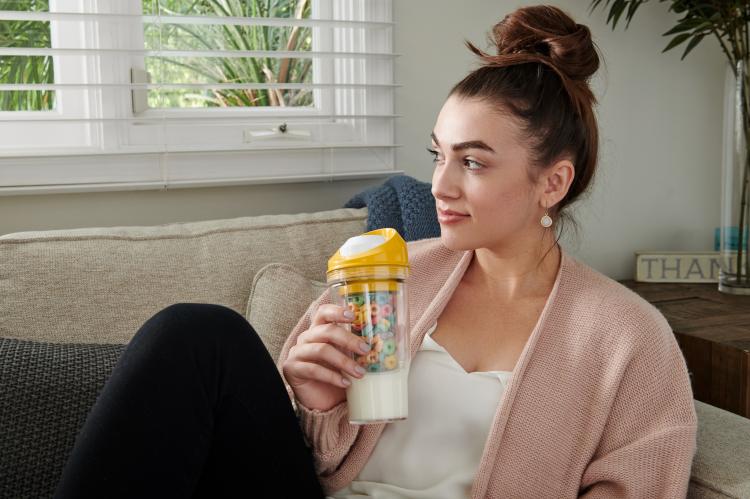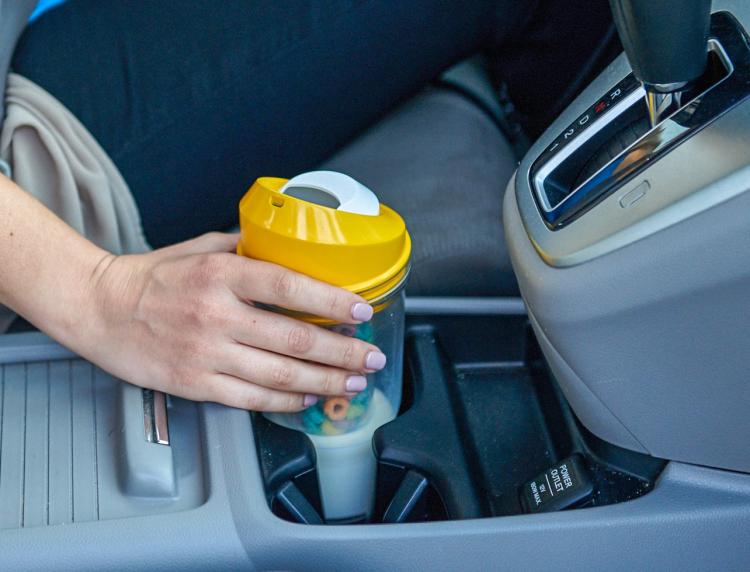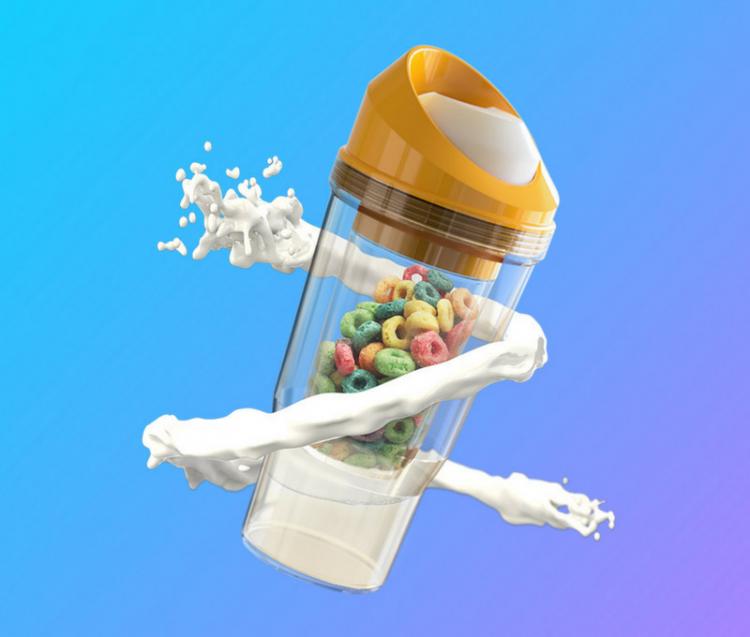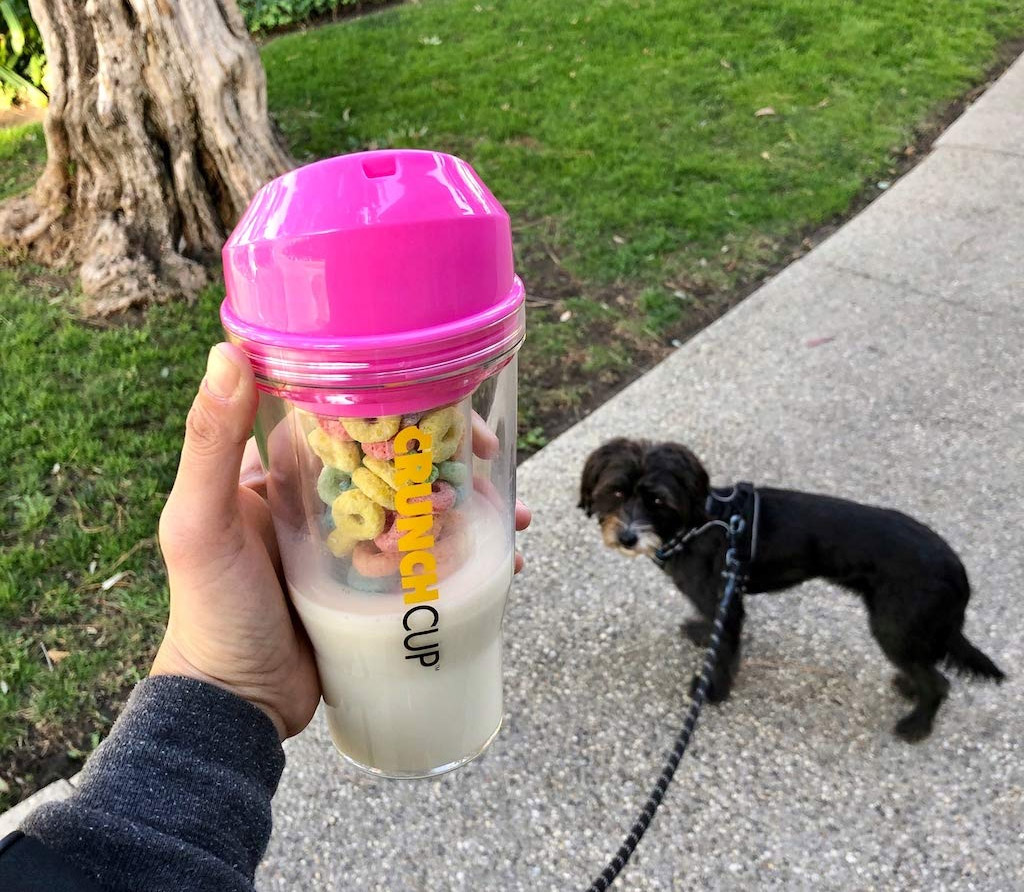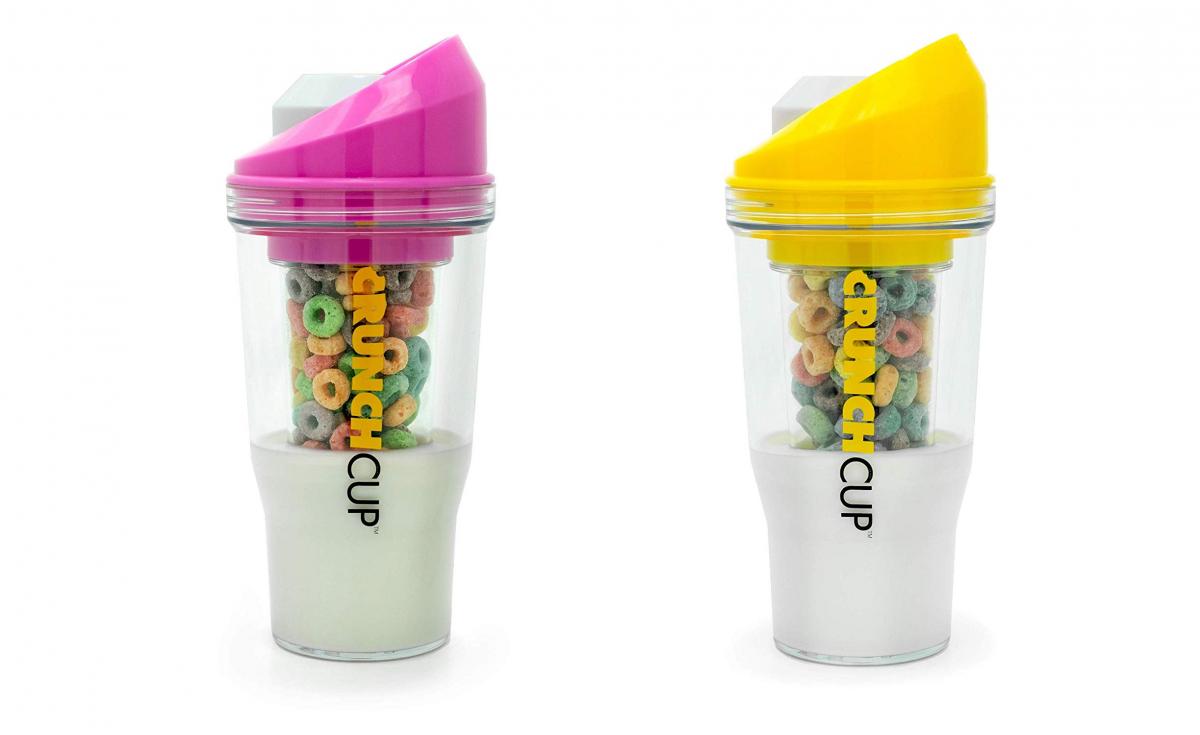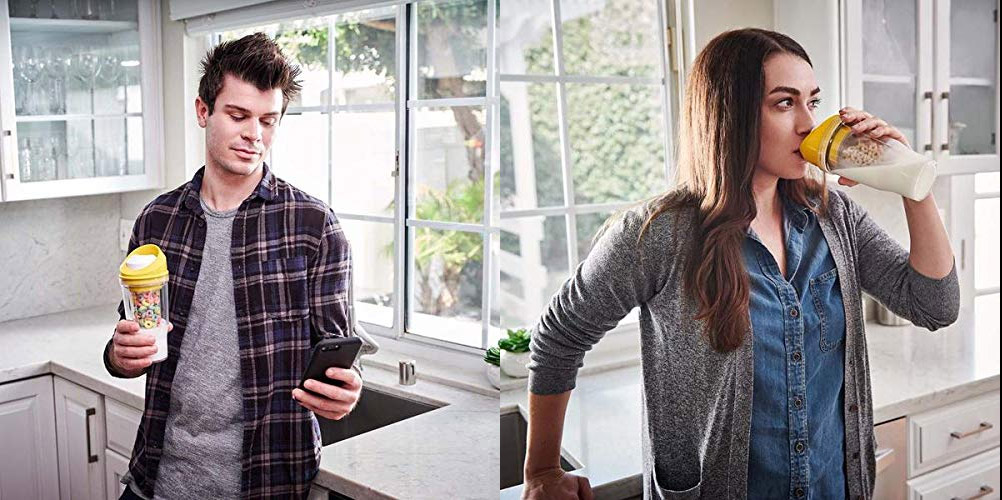 Subscribe To Our YouTube Channel