This Crotchet Racetrack Rug Is Perfect For Car Loving Kids
By Ryan on 08/18/2021 9:21 AM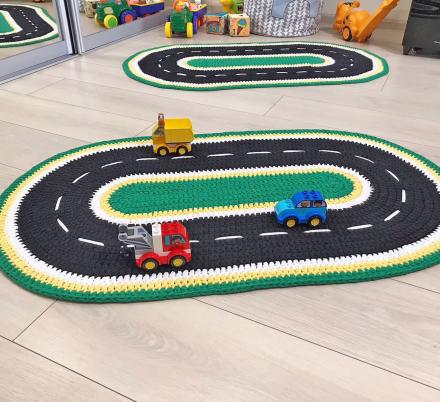 To keep your young boys entertained and busy in the house, there is no secret you'll need a lot of car toys. Young kids are motor enthusiasts from a pretty young age, and the ingenuity of toy cars cannot catch up with their appetite for different designs. The car toys can also litter up the house because they are driven all over the place. How about a designated racetrack where they can race their toys and have lots of fun while doing it. It's a crocheted racetrack rug that is colorful and functional to be used by your kids in the house.
This racetrack rug is also a colorful piece of decoration, not just for the kids to race on. It could be used as a doormat or placed anywhere in the living room or bedroom. It's high quality and is made from 60% cotton and 40% polyester. This ensures durability because it combines the qualities of both materials to a good effect.
The crocheting is expertly done, and the colors are very well infused to provide a colorful masterpiece that will blend in with any room décor. This small 'carpet' road will impress your kids or anyone who is a car enthusiast.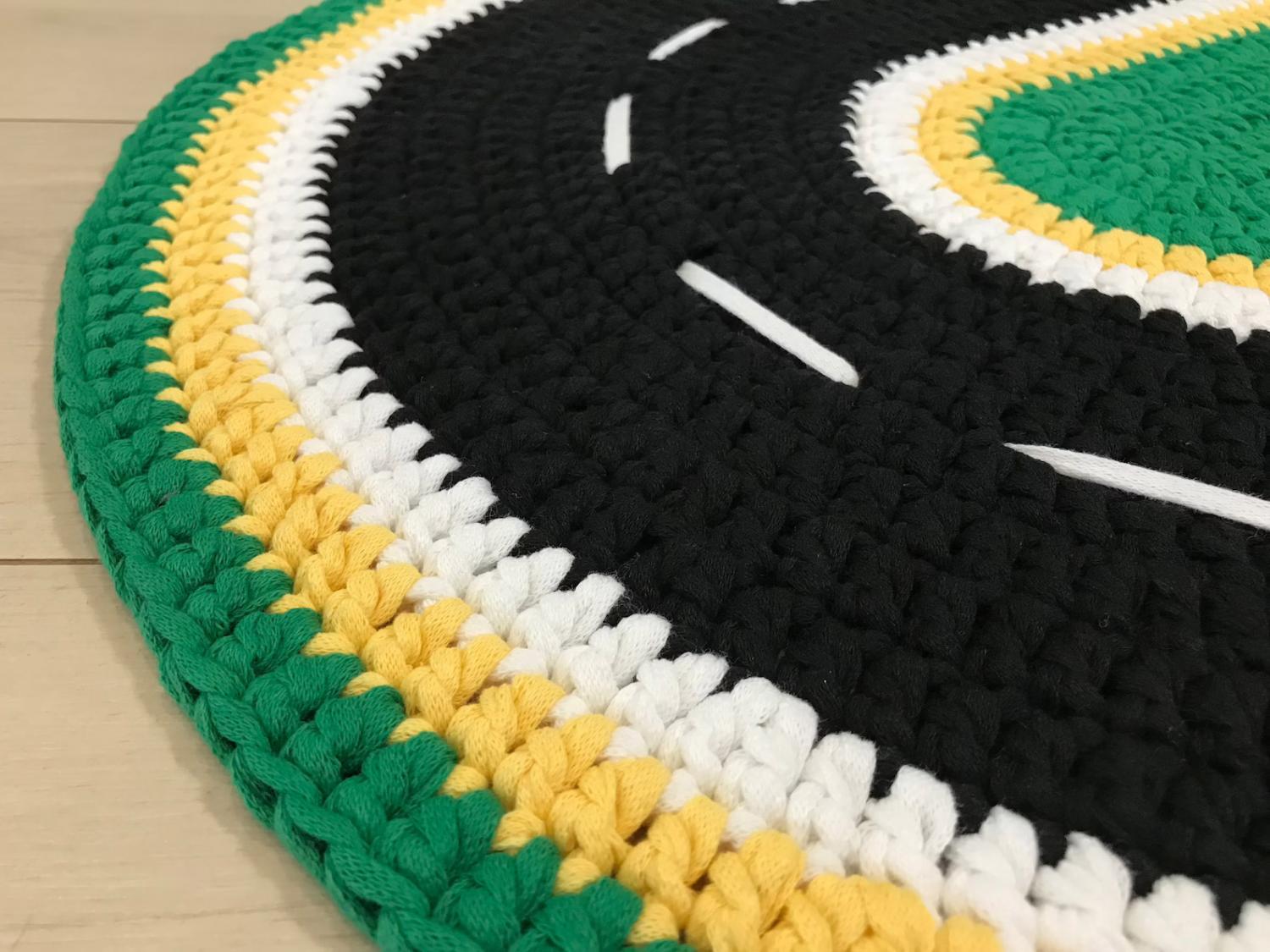 The innermost part of the rug is green, followed by a yellow yarn line around it, then a white one, the racetrack is black with white dotted lines on the middle, it's then followed by the white, yellow, and green yarn lines. It's pretty colorful and the color combination is eye-catching.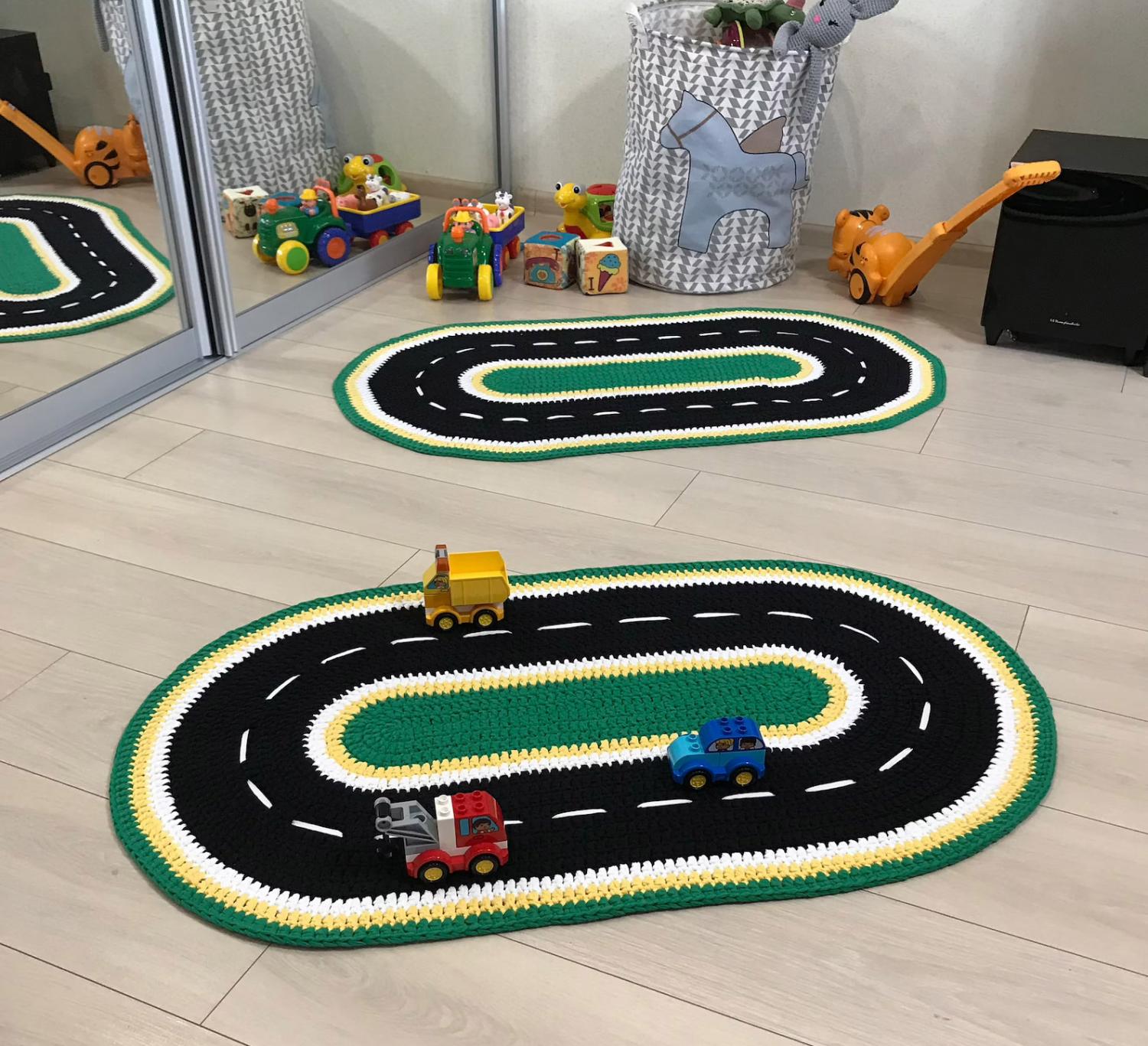 The kids can race their cars on the racetrack all day!! It's multi-functional and can be used as a door rug or a bathroom doormat. Just place it anywhere in the room or against the wall and you have a very good piece of decoration.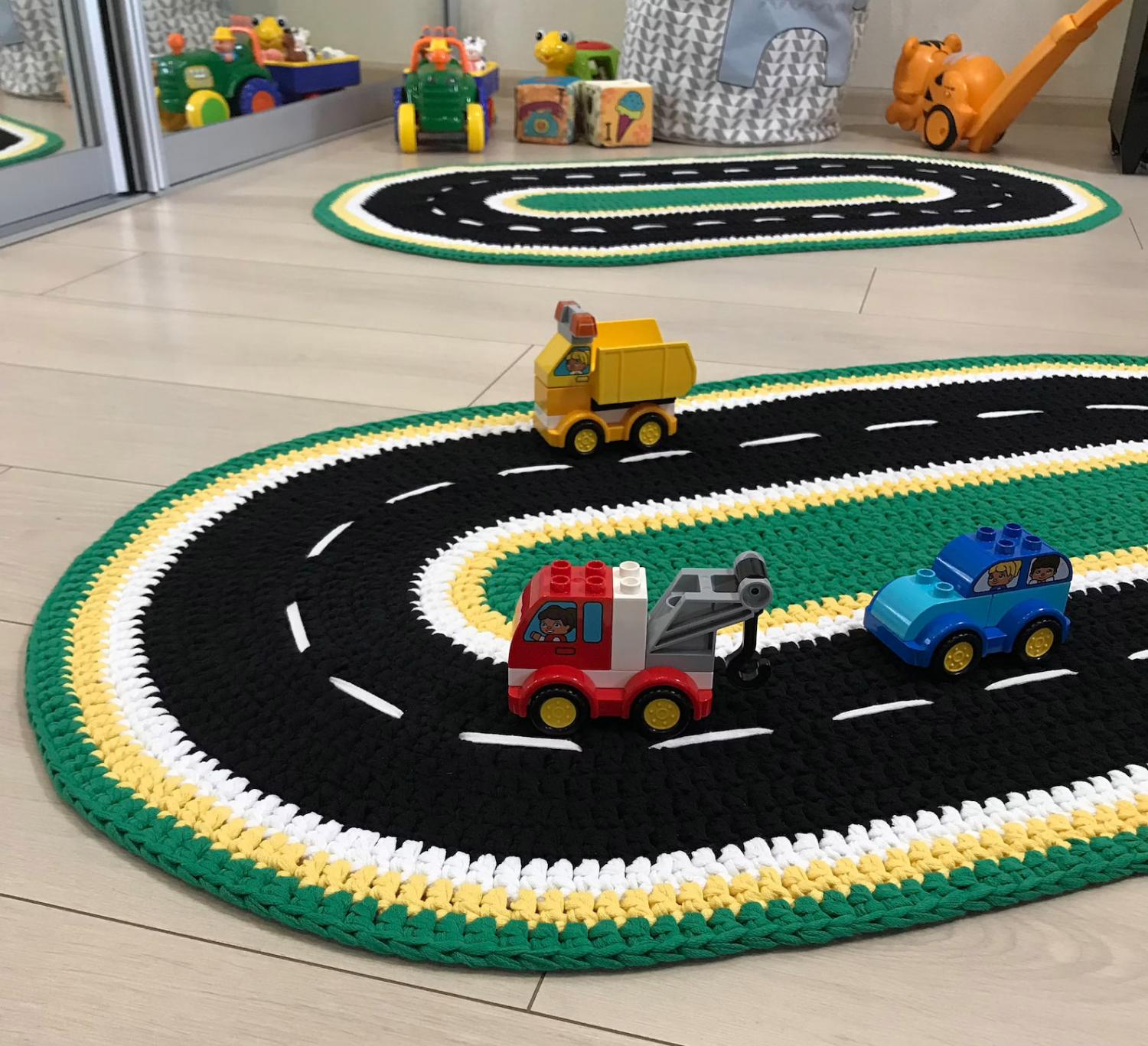 The racetrack rug measures 39 x 23 inches and can be washed by a washing machine. The ribbon yarn will remain intact. It's a work of art, and the quality of crocheting will sweep you off your feet. Place it anywhere in a room and it becomes the focal point of that room. Make your room colorful or your kids entertained with this racetrack rug that is an excellent value for money and will exceed your expectations.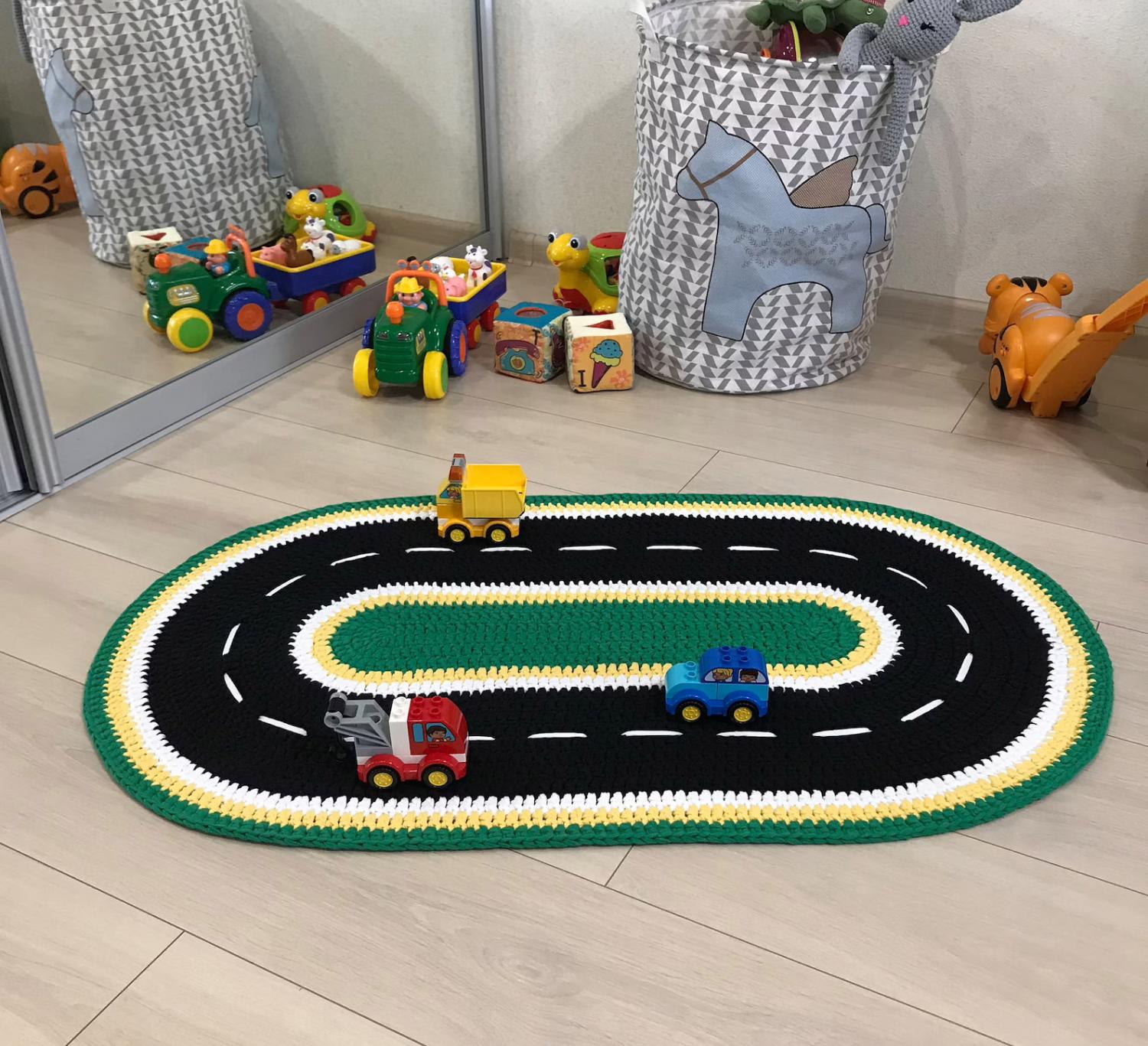 It's a perfect gift for a housewarming, someone with kids or generally someone who loves cars. A gift wrapping is available so you won't go through the trouble of wrapping it again.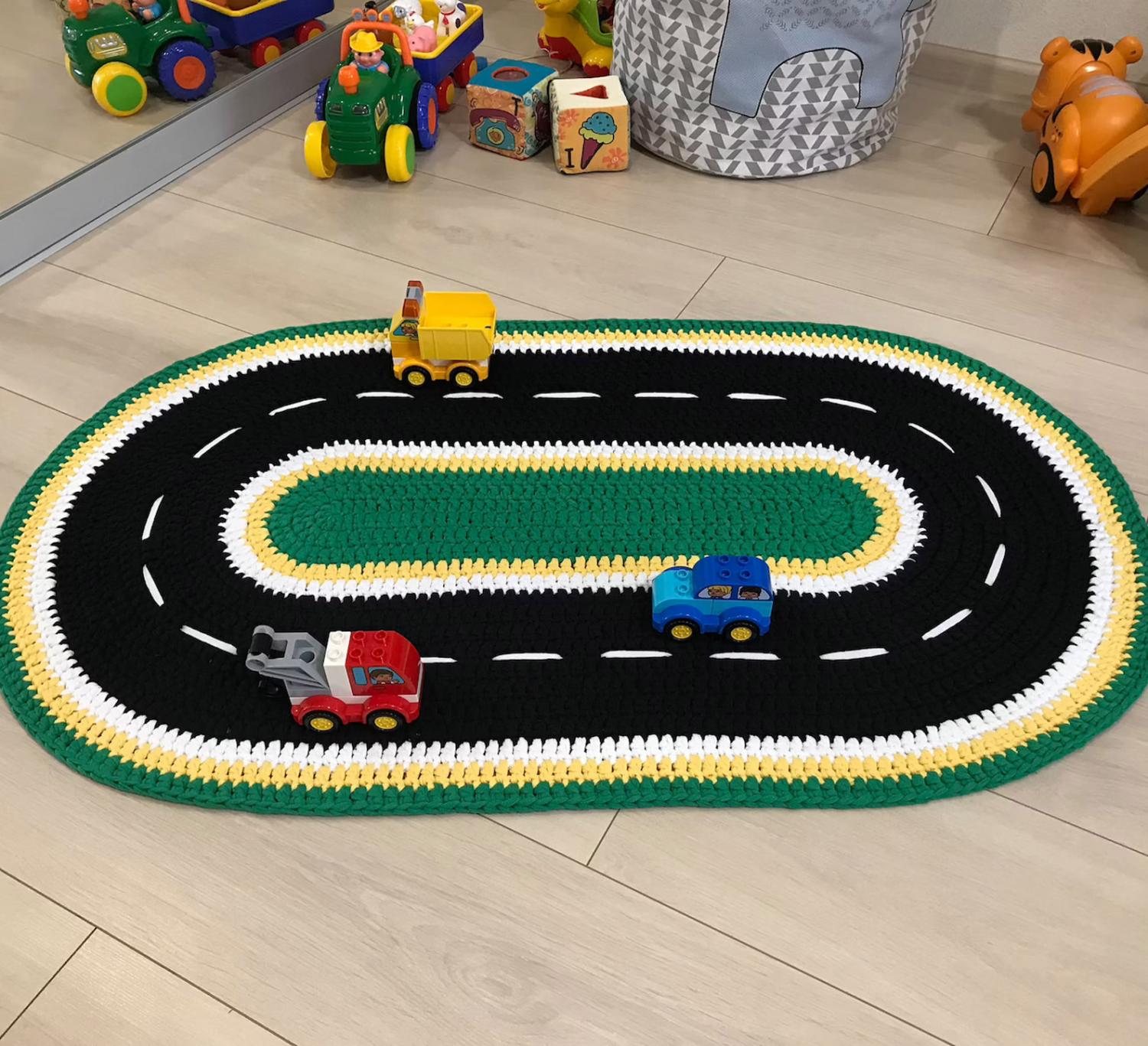 For cleaning, the washing machine should be set to delicate wash mode and spin at low speeds. The rug should be dried on a horizontal surface and steamed to correct the shape if necessary. If you prefer a hand wash, better use liquid products. Bleaching agents should not be used and soaking is not encouraged. There is nothing complicated about cleaning this rug and you'll enjoy having it in the house.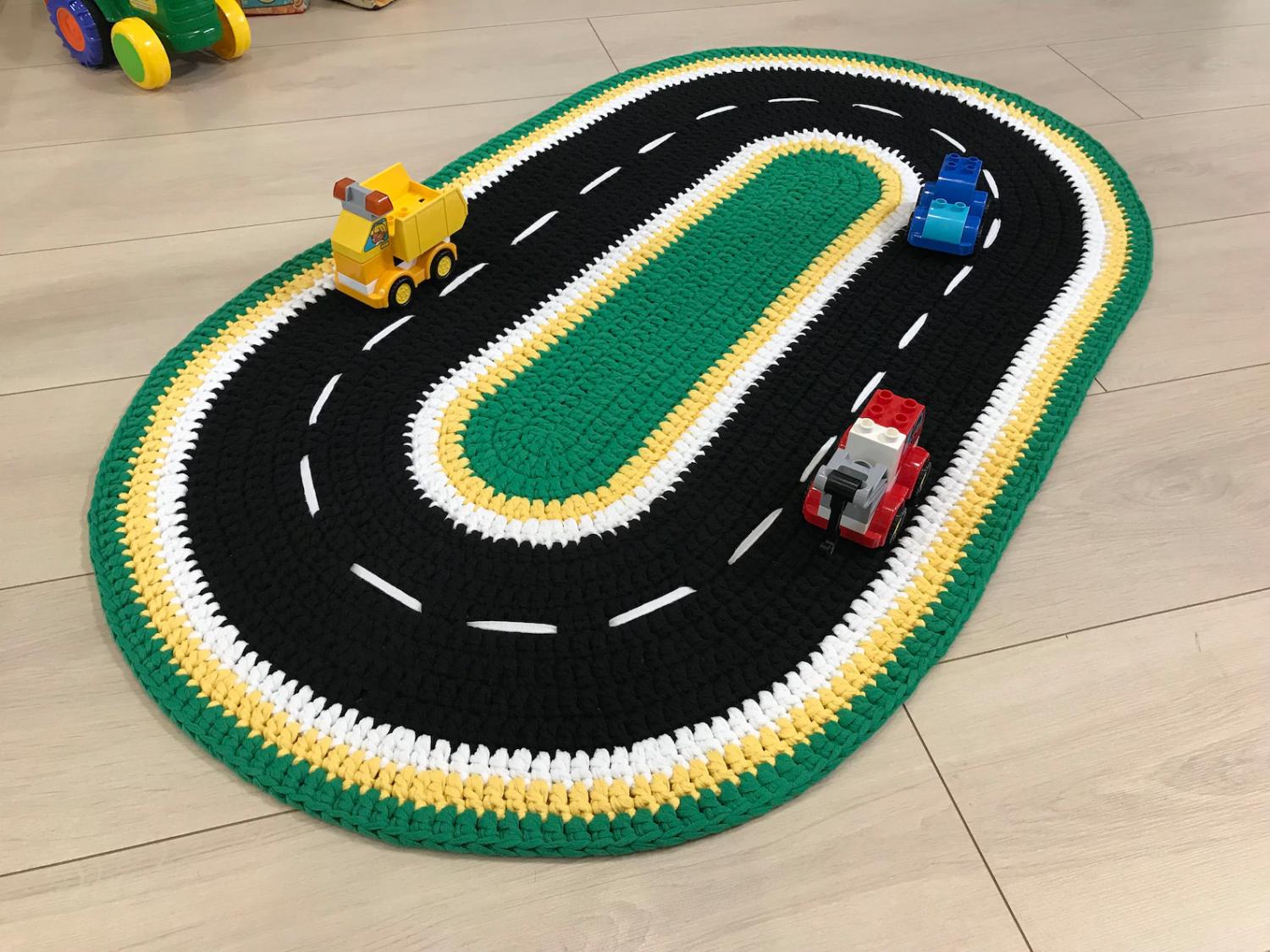 Each crochet racetrack rug is handmade from polyester and measures 39 inches long x 23 inches wide!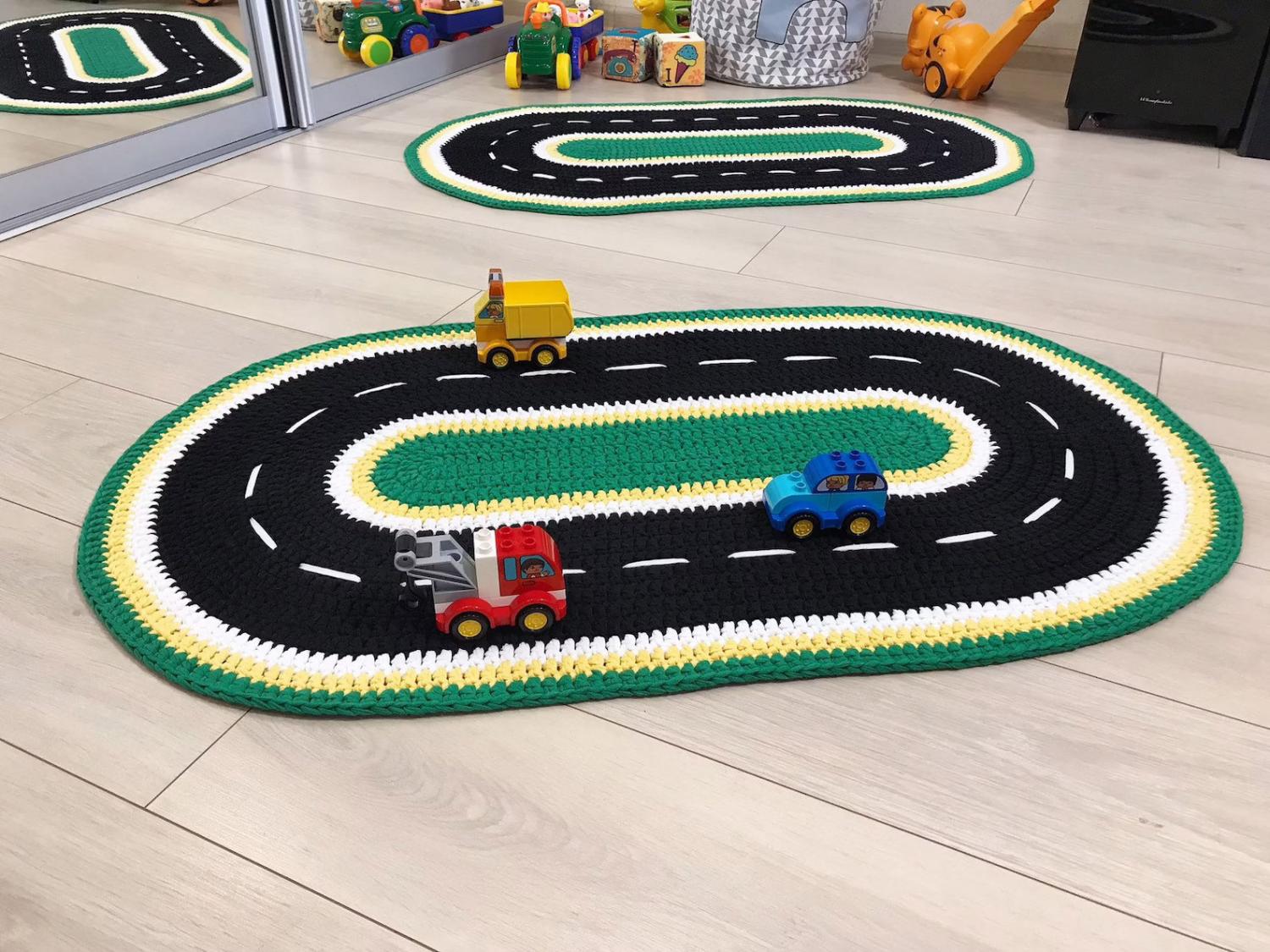 The crochet racetrack rug can even be washed in your washer, just spin at low speed, and dry the rug on any horizontal surface!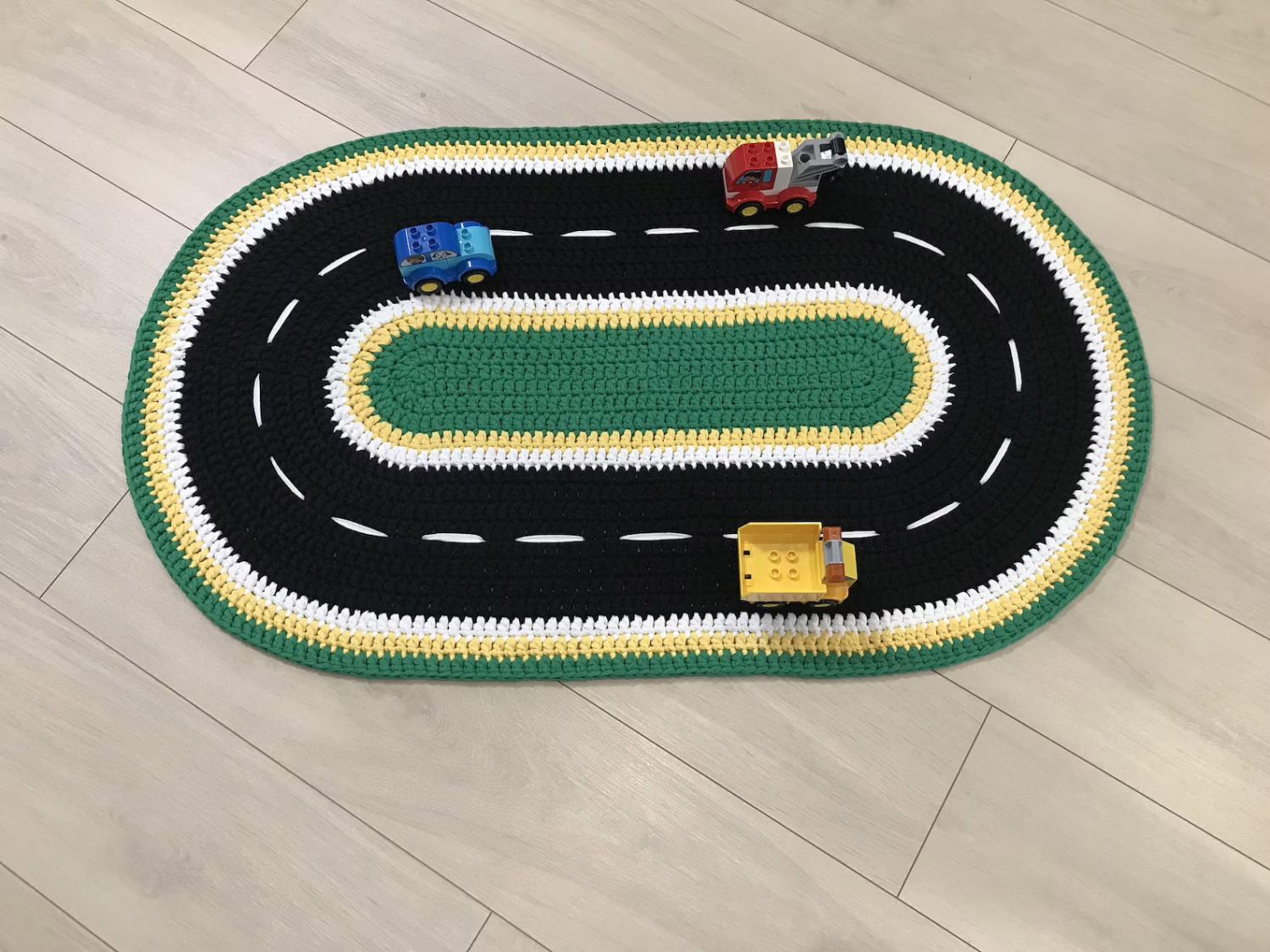 The crochet racetrack rug is perfect for kids that love cars and racing!