This Crocodile Storage Ottoman Makes The Perfect Toy Box For a Kids Playroom
By Ryan on 12/16/2021 12:33 PM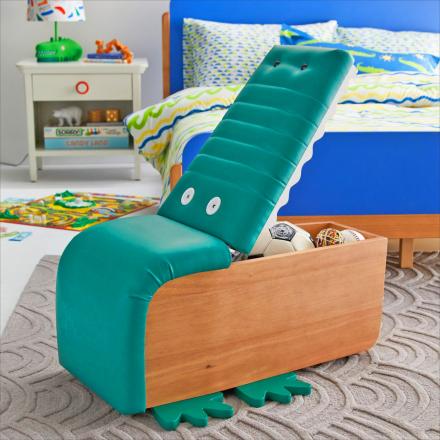 There's nothing we love more than a good creative storage ottoman. Such is the case with these animal shaped ottomans that we posted a while back, these 3D fruit ottomans, or this ottoman that turns into a magnetic fort for your kid! This time around it's an incredible designed crocodile shaped ottoman, and the best part is how the top of the crocodile's mouth lifts up to reveal storage for toys, books, blankets, etc...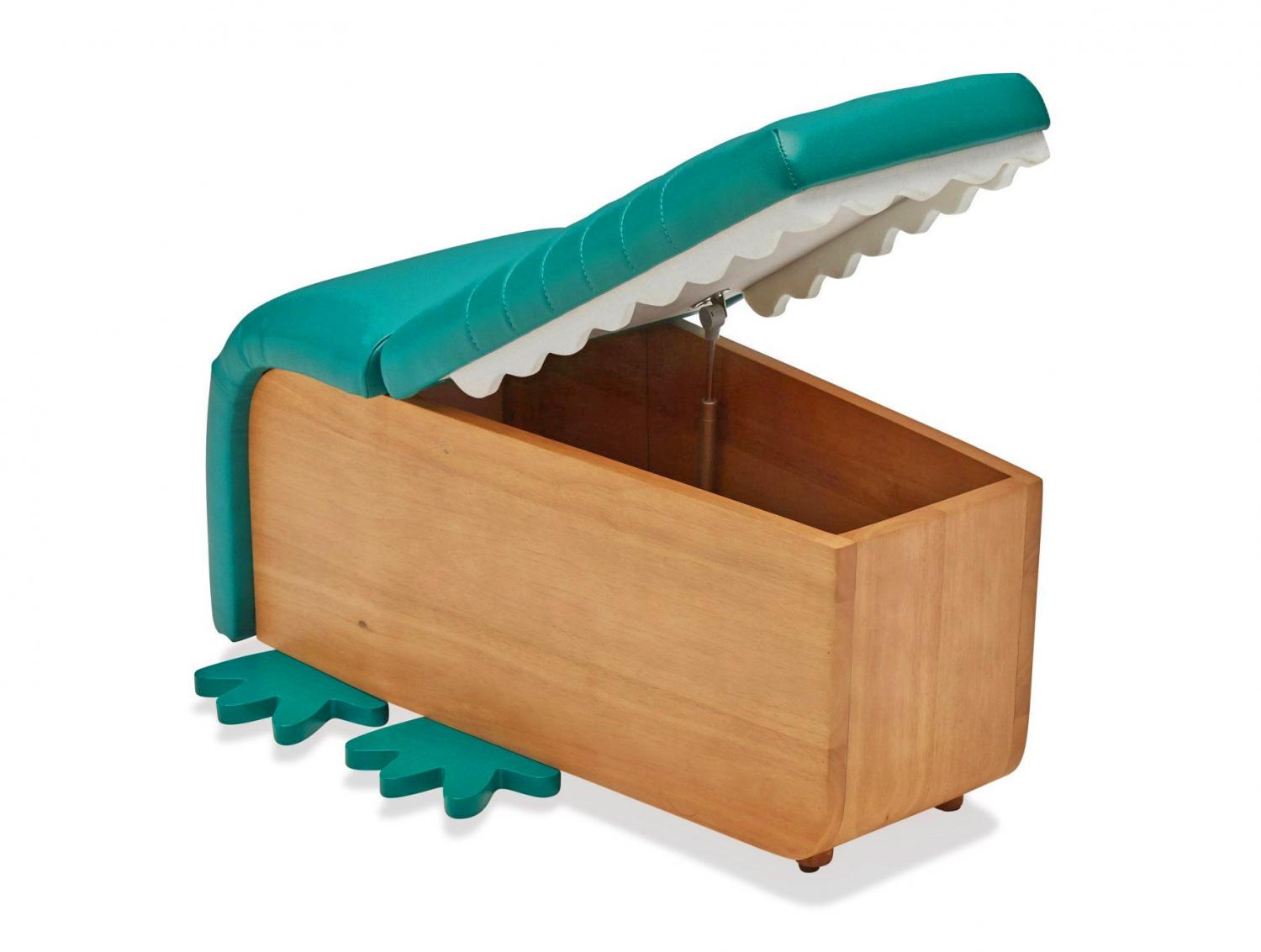 If your child loves animals, or even better, crocodiles or alligators, this might be the toy box for them! While it makes for a perfect spot for storing toys, or similar items, the top and side are fully padded, which makes it a great spot to sit down or to relax on while playing with your kids!
The unique crocodile shaped storage ottoman is made from durable rubberwood along with engineered wood, and is then upholstered along the top and side of the ottoman in lagoon green bonded leather. Two crocodile eyes, along with two crocodile nostrils are also built into the top of the ottoman to give it that special crocodile look!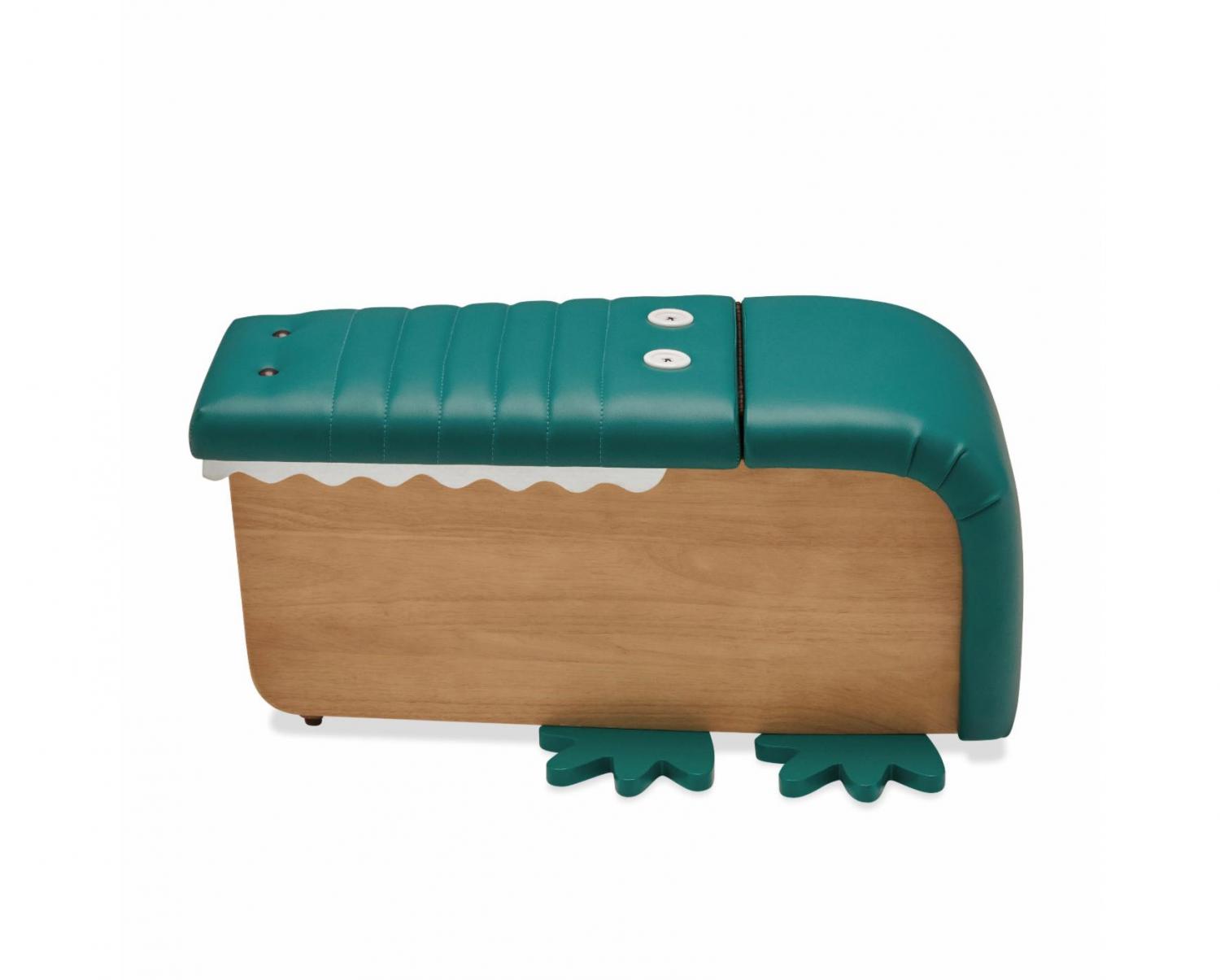 Two crocodile legs protrude out from each side of the storage ottoman to further give the illusion that it's a crocodile that's holding your kid's toys in its mouth!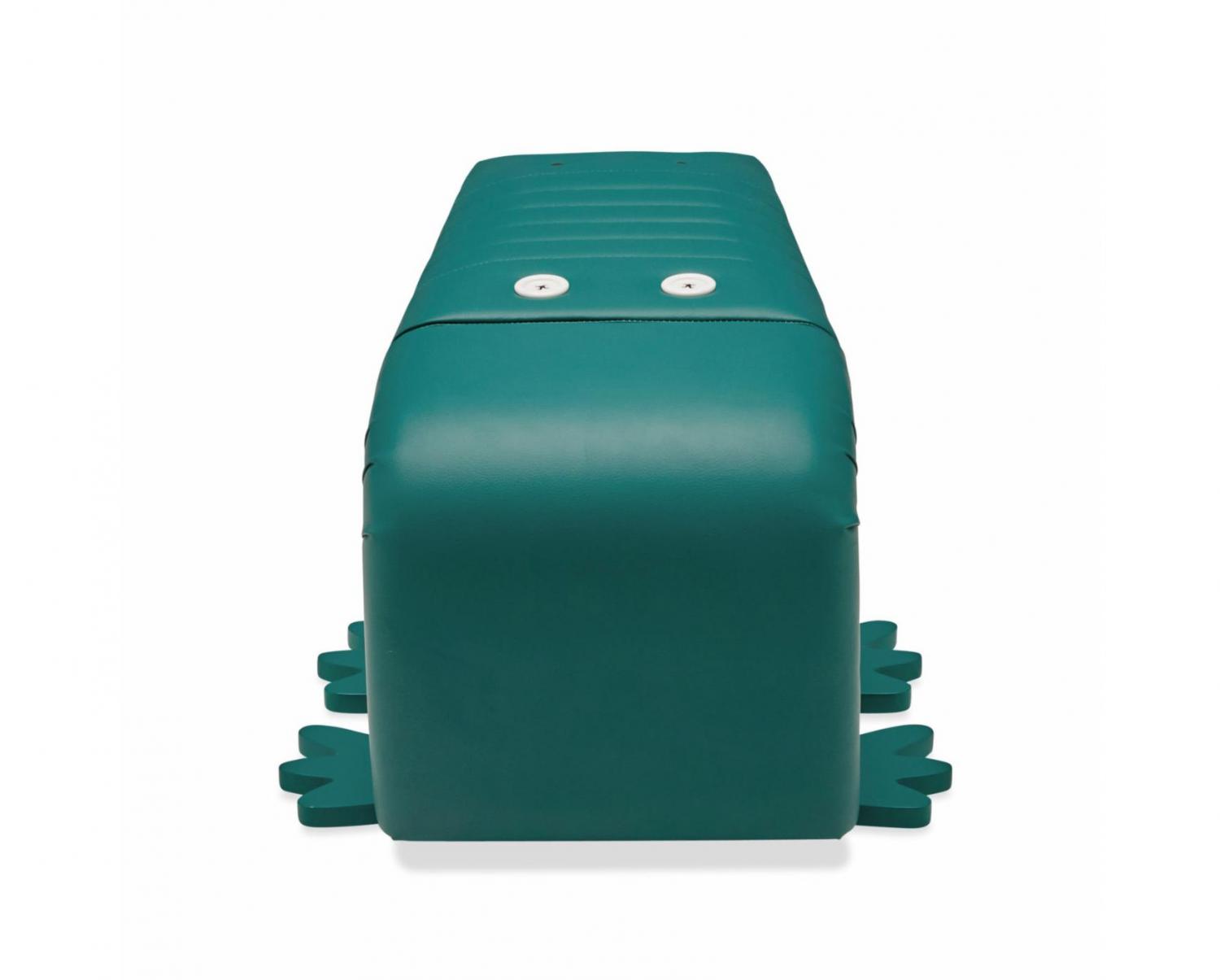 Some kids might think that the inside of the Crocodile shaped storage ottoman is a perfect spot to hide while playing games! Well, the designers of the croc thought of that too, that's why they added breathing holes to the crocodile ottoman!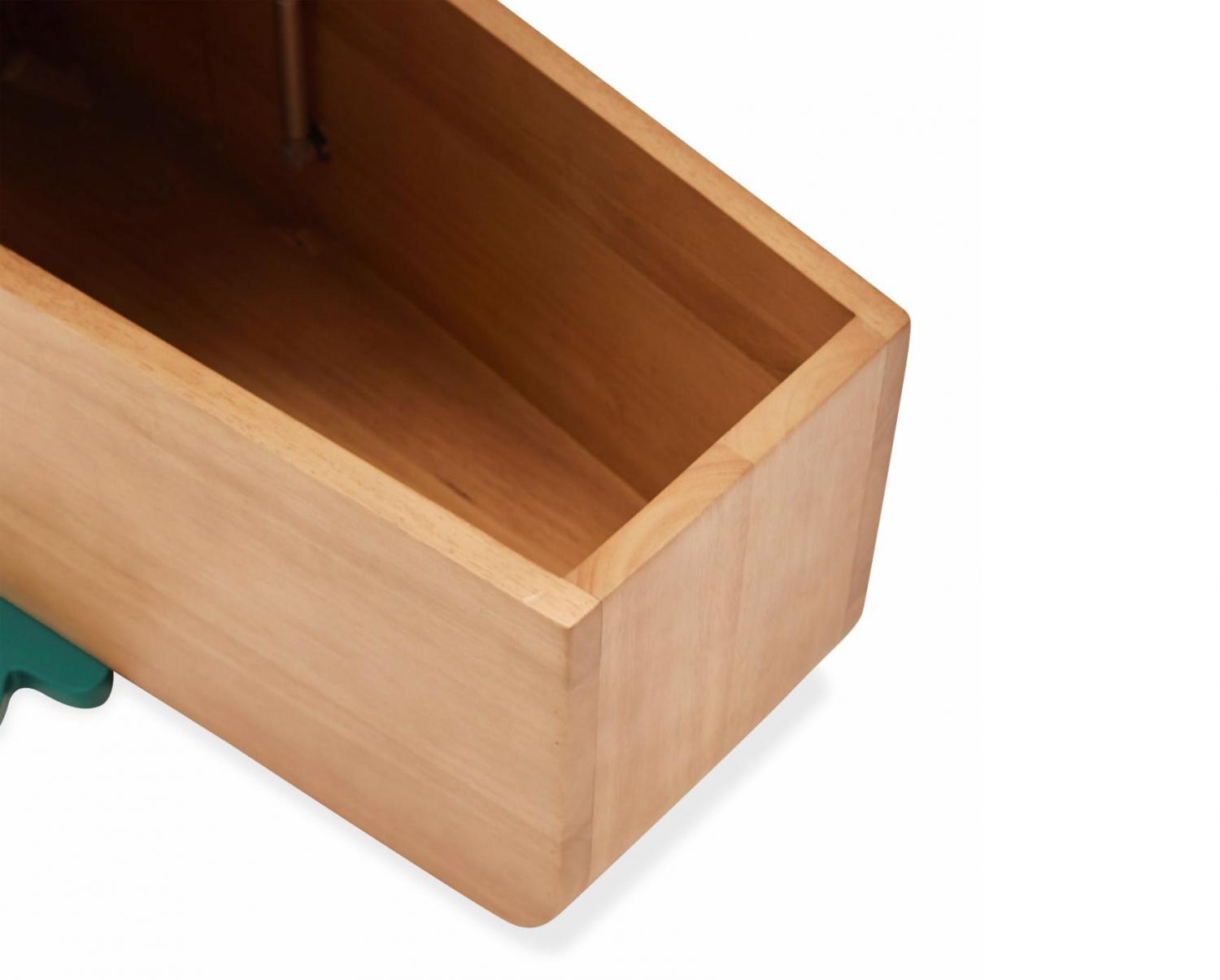 The bottom of the crocodile ottoman lid of course has croc teeth, but no worries, they're soft and won't hurt! The end of the crocodile ottoman lid are two crocodile nostrils, and the whole nose has channel tufting!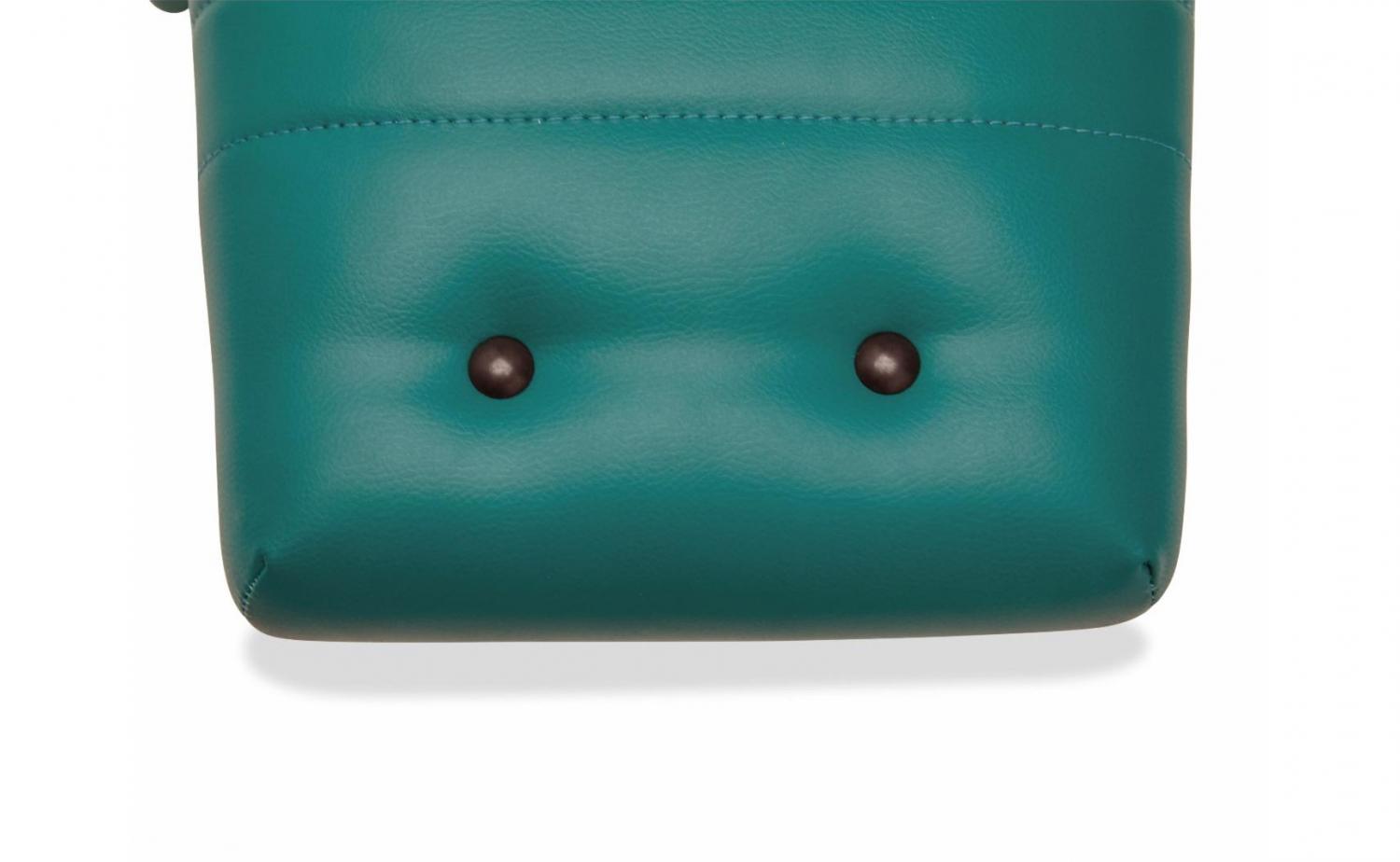 Four crocodile feet on the bottom of the ottoman keep it stabilized and give it a really cool effet!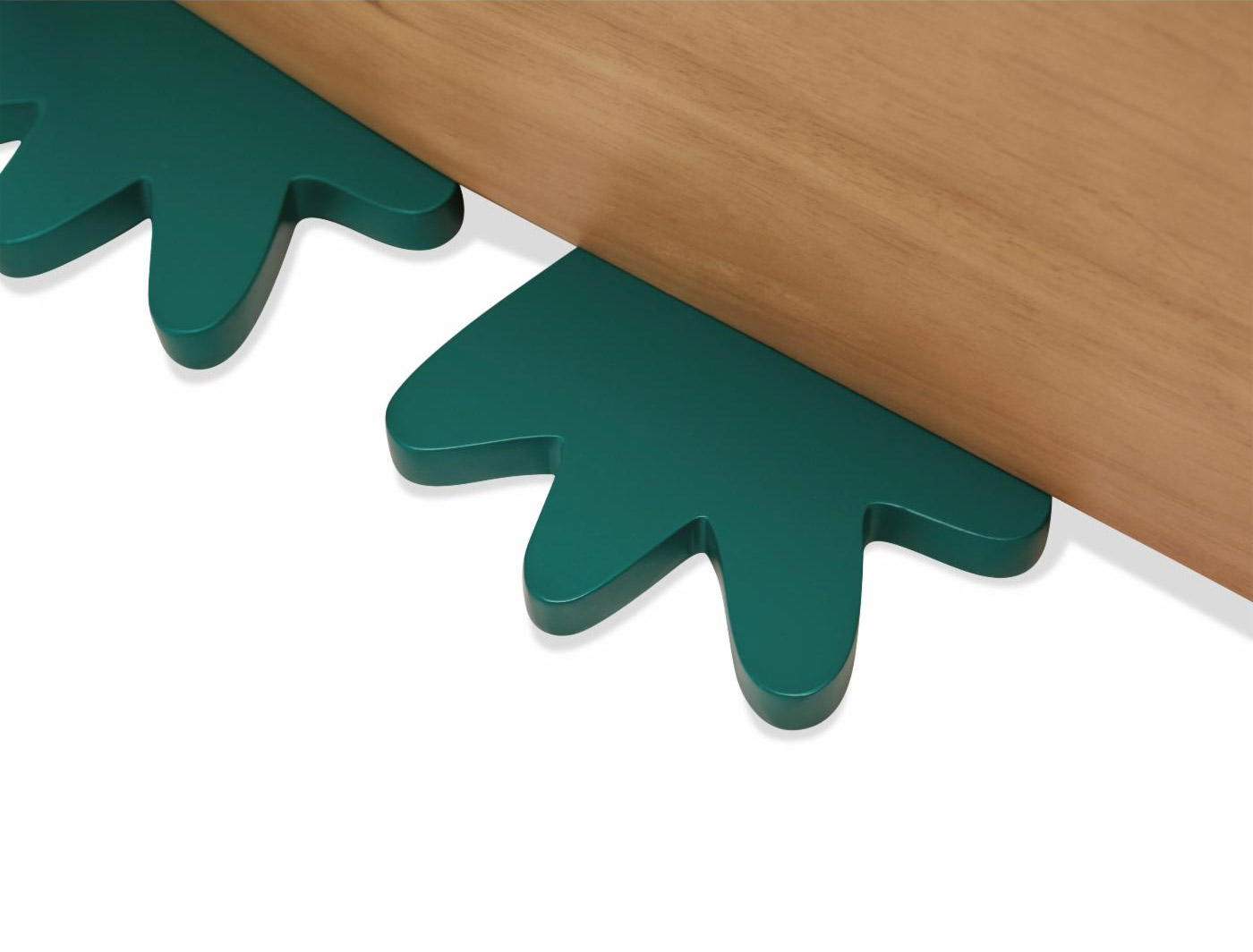 The designers of the crocodile ottoman kept safety in mind, as it uses a soft open and close piston that'll prevent the lid of the crocodile from biting any hands left in before closing!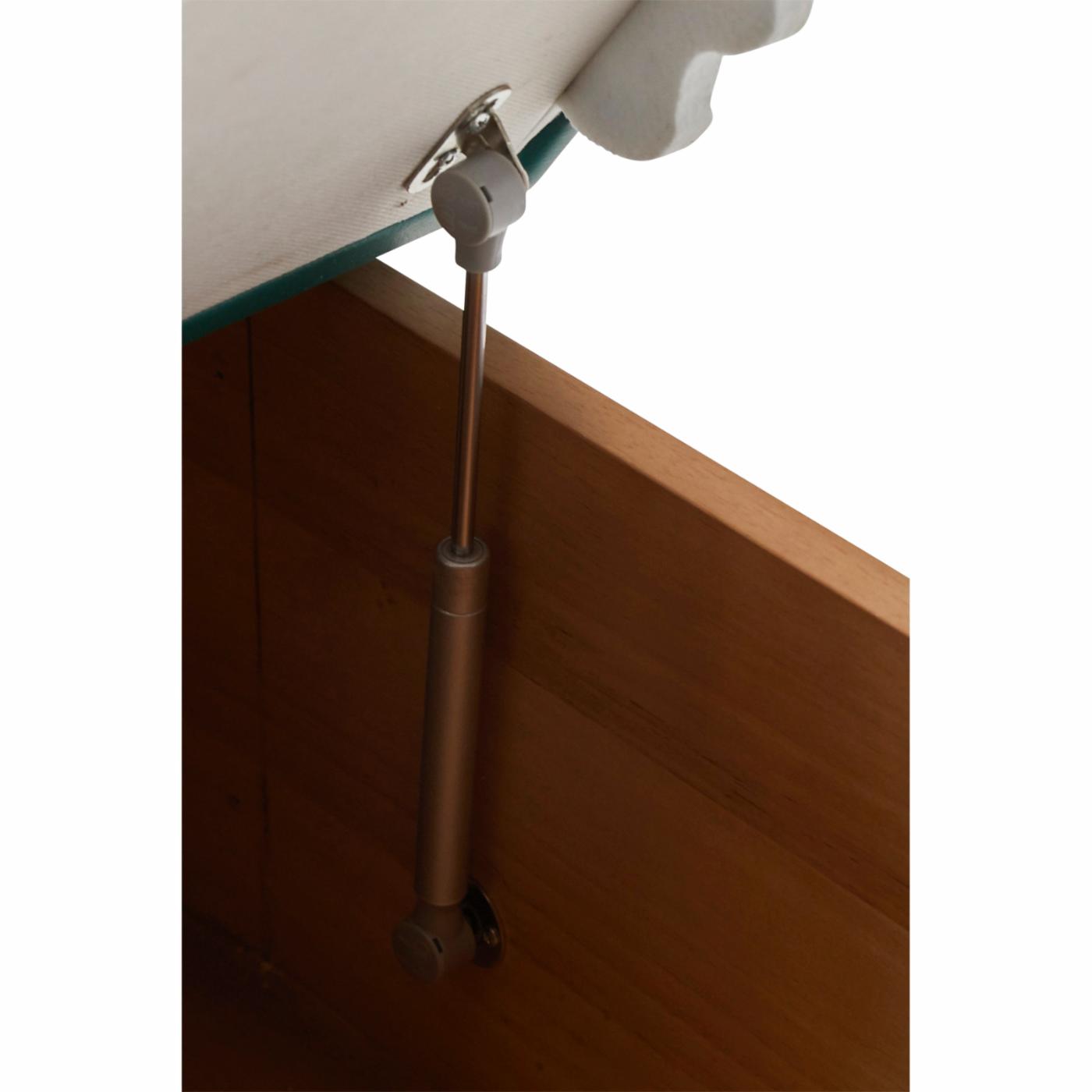 The crocodile storage ottoman was a unique furniture piece that was a part of Drew Barrymore's 'Flower Kids' collection that was released in 2019. Though unfortunately the crocodile storage ottoman seems to be no longer for sale on Walmart where it was exclusive. But check out some other crocodile/alligator themed storage ideas below!
This unique crocodile bookshelf! Find it here.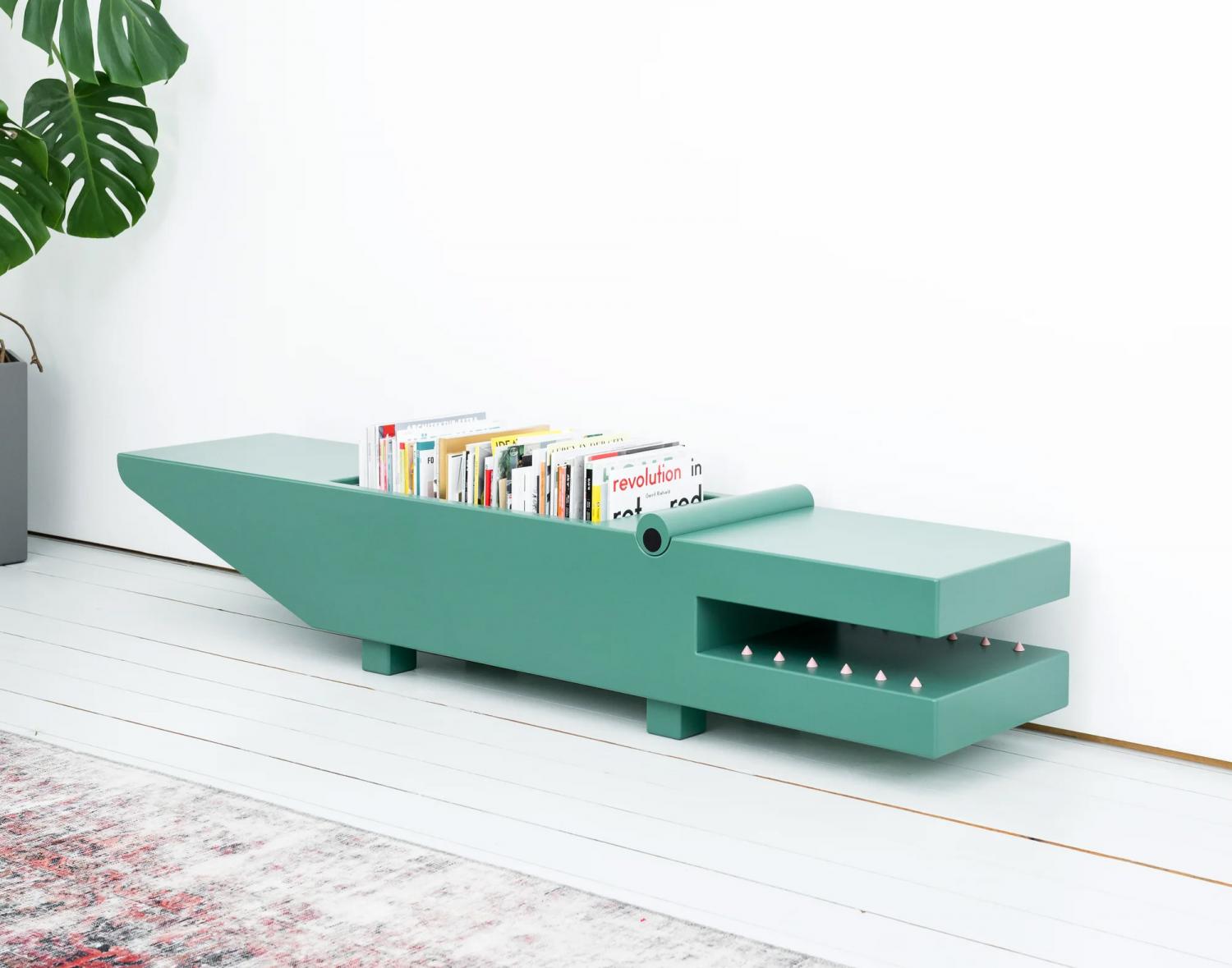 This soft alligator storage ottoman that's smaller! Find it here.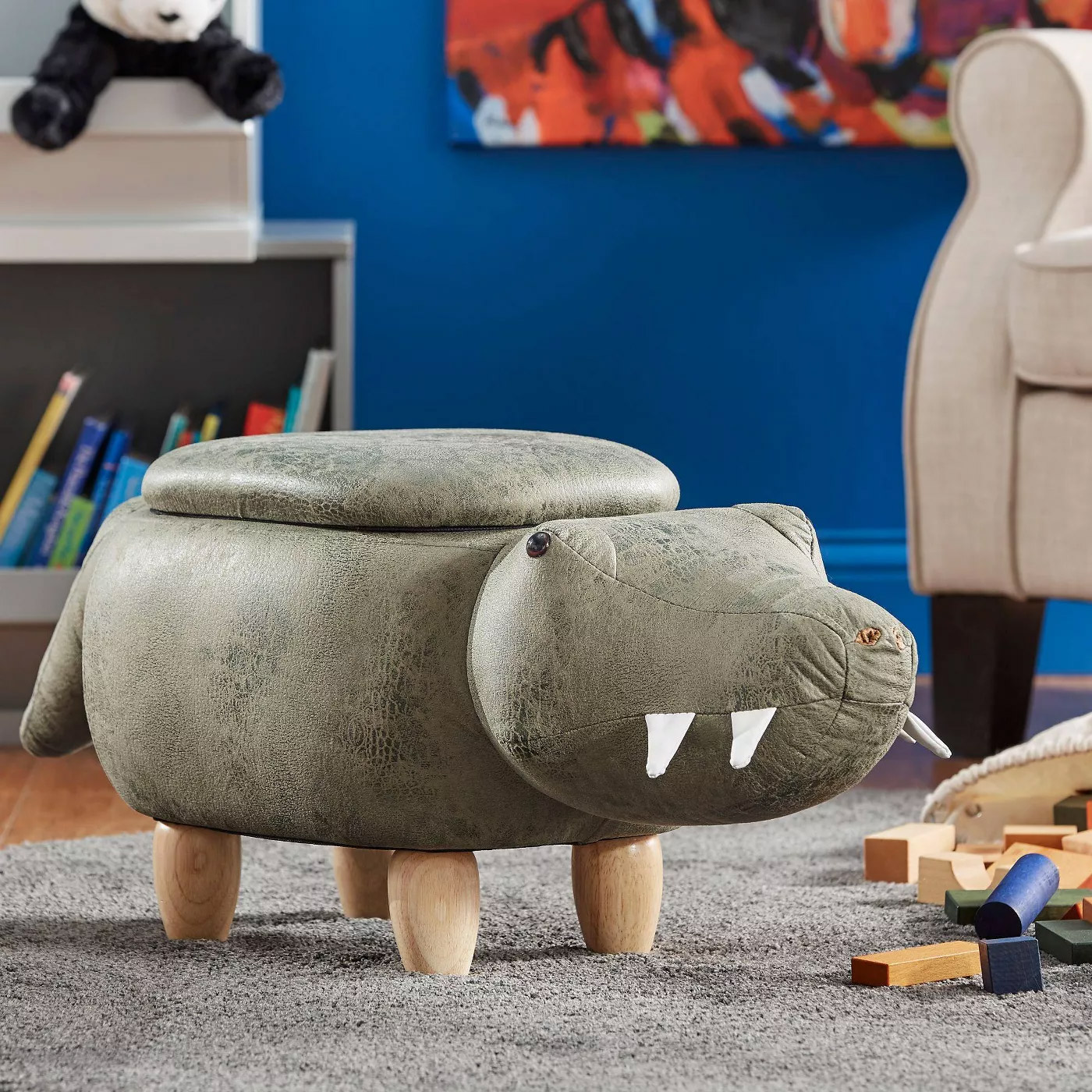 This wicker alligator storage basket! Find it here.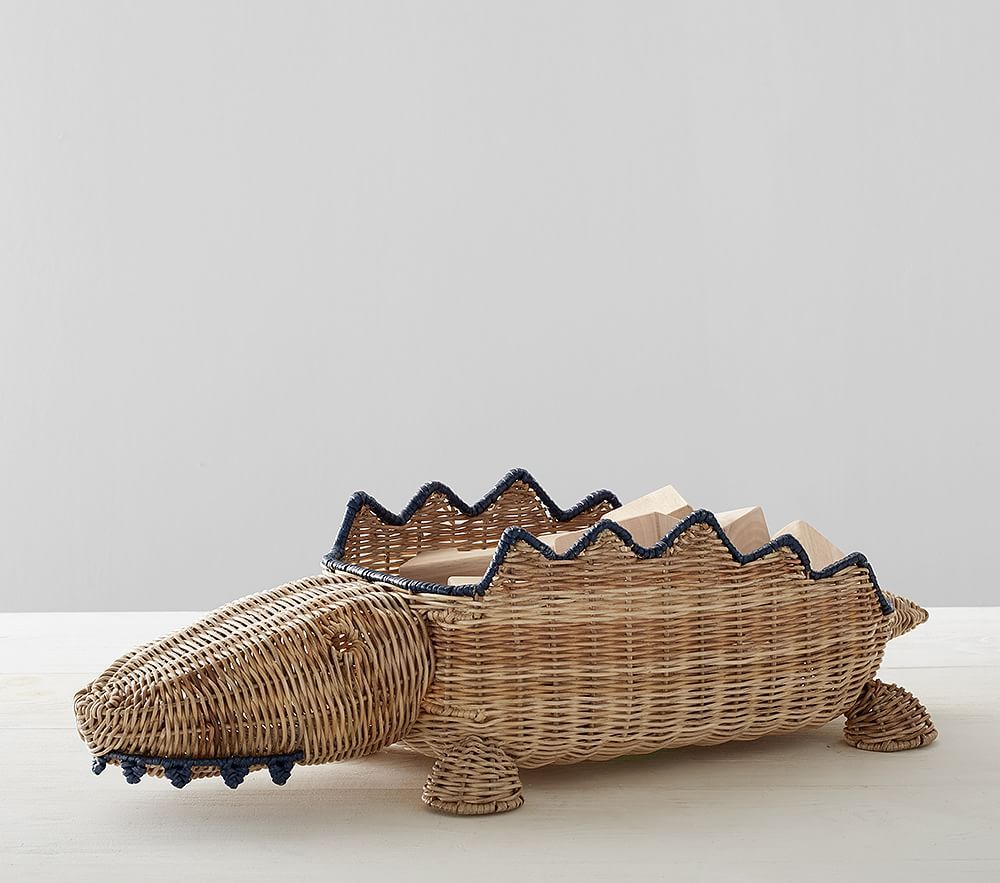 Or how about this Wicker Alligator handbag by Kate Spade! Find it here.