Unique 3D Fruit Folding Storage Organizer and Ottoman
By Ryan on 08/17/2017 1:41 PM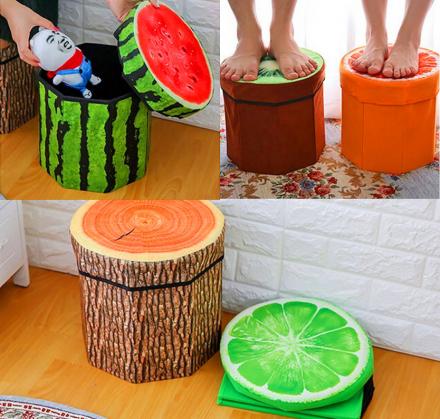 You would think that toy storage boxes would be colorful and fun, but sadly most are boring and dull. Luckily for all of us, that isn't the case with these unique 3D fruit containers. The fruit toy boxes are designed to be bright and playful so that it adds some fun and whimsiness to your living space, while simultaneously being quite functional. If you want to hide those toys that your kids leave lying around, this is an attractive solution.

Check out all the different variations here
This colorful storage ottoman is perfect for your living room, bedroom, college dorms, even your backyard patio. You can store kids toys inside, use it as a footrest or stool, a small bedside table, and more.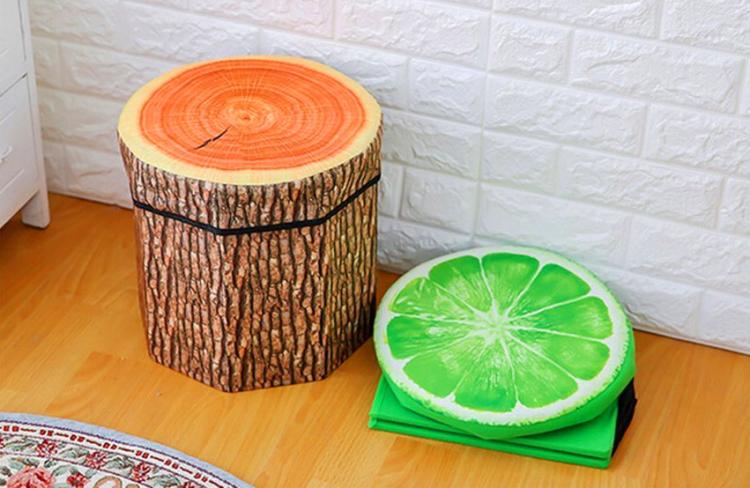 The unique storage box can even hold so much weight that you actually stand on it. It's truly versatile and even folds up to save space when not in use. No need to worry about safety either, as your children can play and put toys away without a problem.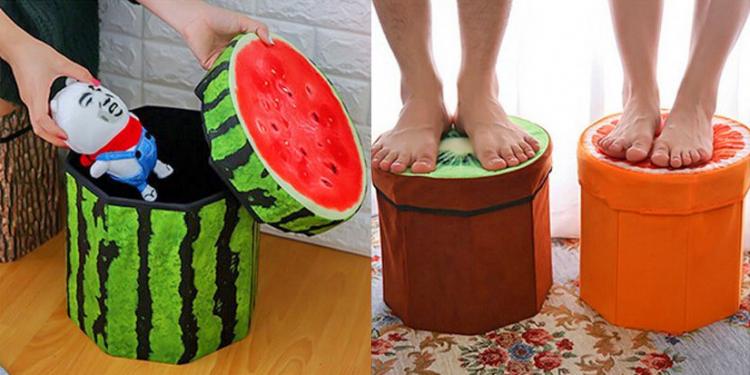 The unique 3D fruit shaped storage organizer come in several cute designs like watermelon, kiwi, orange, pineapple, lime, and even a tree stump. Each organizer is made of quality super soft velvet, and are lined with hard paperboard so it can hold extra heavy loads.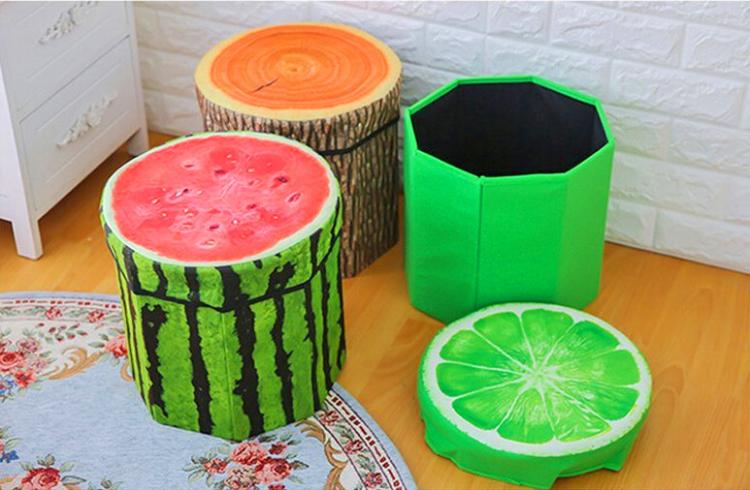 The fruit shaped storage box/ottoman is solid and durable, which is important because kids are rough on the things that we adults like, as well as their own stuff. The fruit toy boxes come with a removable lid, are completely collapsible, and measure 11.8 inches tall x 11.4 inches in diameter.