Crocodile Isle Inflatable Water Park with Dual Slides and Ball Pit Splash Pool
By Ryan on 05/30/2018 10:42 AM (Updated: 05/30/2018 4:04 PM)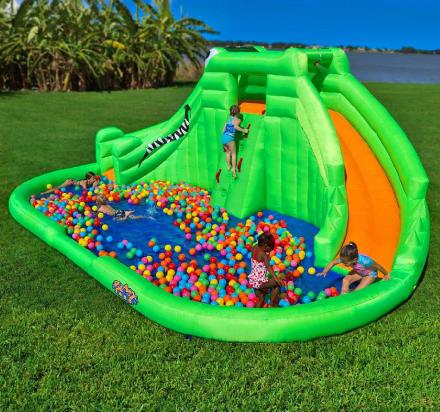 When I was young, the most fun we got on a hot day outside was a kiddie pool that had about a half-inch of water in it. Which after a few hours it turned into a brown-ish-yellow colored liquid. Now-a-days, kids have the coolest backyard water toys to play with and play on, including this giant inflatable water park that you can setup right in your yard.

Get optional ball pit balls here
Somewhat made to look like a crocodile, the giant backyard inflatable water park is aptly named Crocodile Isle, and measures a massive 22 feet wide x 14 feet long x 8 feet tall. It inflates in less than 2 minutes, and includes everything you need to get started, including the blower!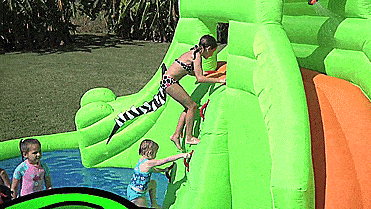 The giant inflatable water park features a large pool of water on the bottom of it, with a ladder in the center that opens up to two slides on each side of the toy. Once your child climbs up to the top, they can decide to slide down the crocodiles snout or his tail. Each slide also has a it's own water sprayer to keep it wet and easy to slide down.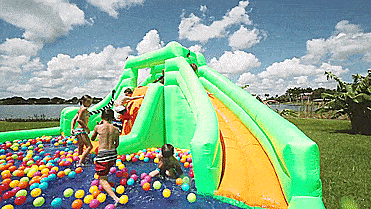 A garden hose attaches to the back of the water park in order to distribute water to the slides and to the large pool of water at the bottom. Built-in flow restriction will help minimize the amount of water that gets wasted. The giant crocodile shaped backyard water park is meant for kids that weigh 100 lbs or less and aged 3 and up, is recommended to have 6 kids inside or less at a time, has a gross weight of 300 lbs, and each slide measures 9 feet in length.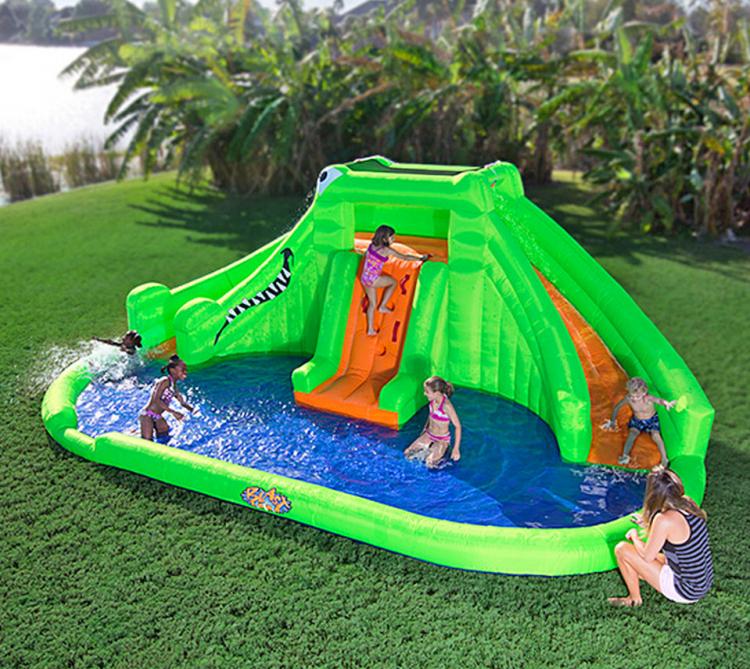 Check out the giant inflatable backyard water park in action via the video below.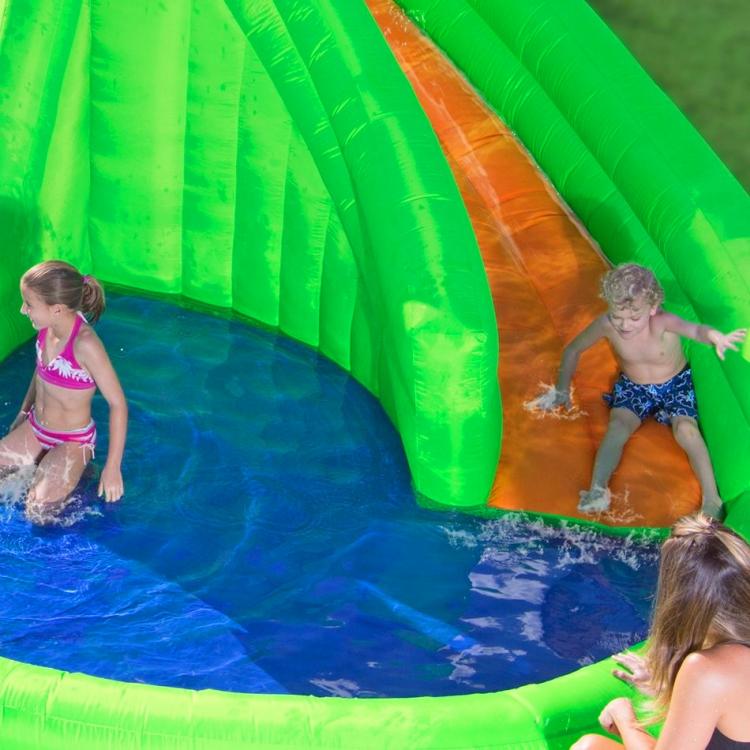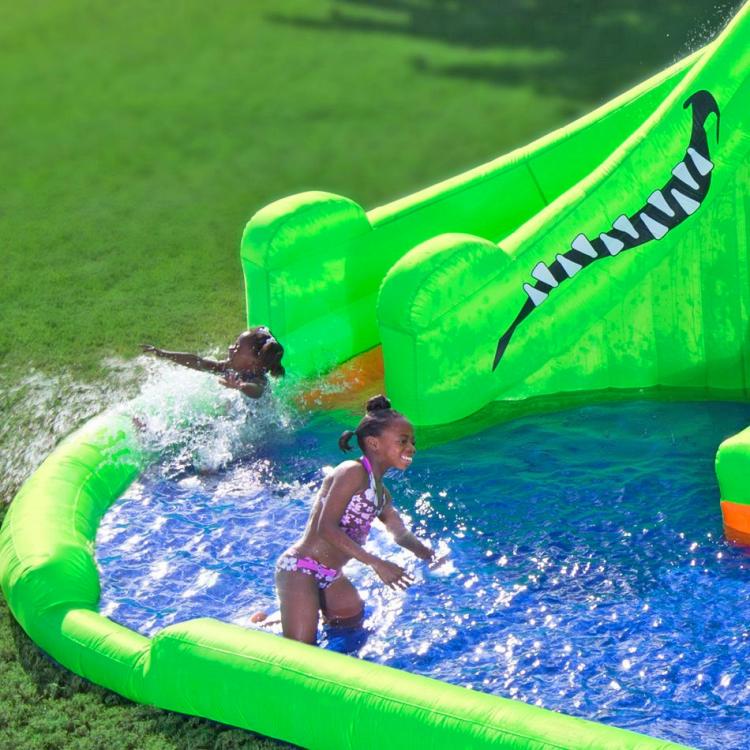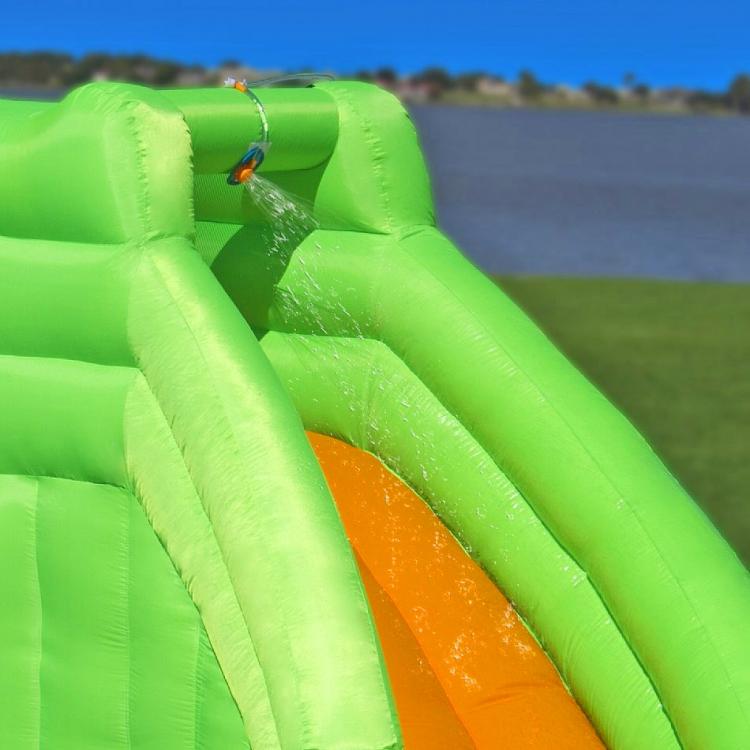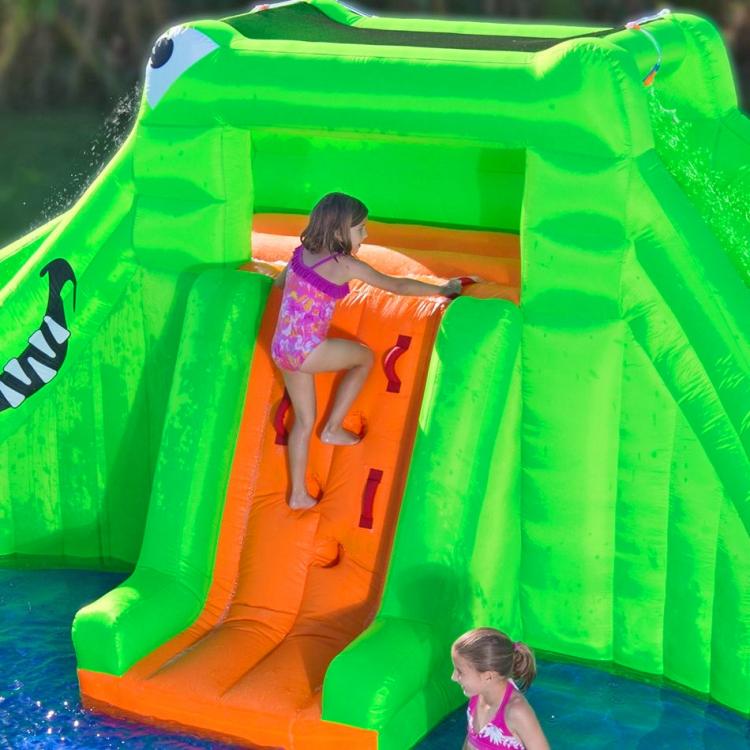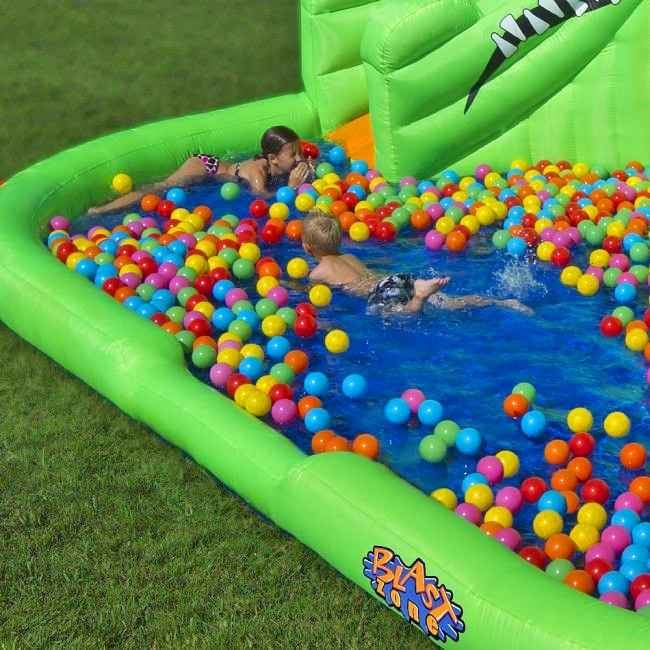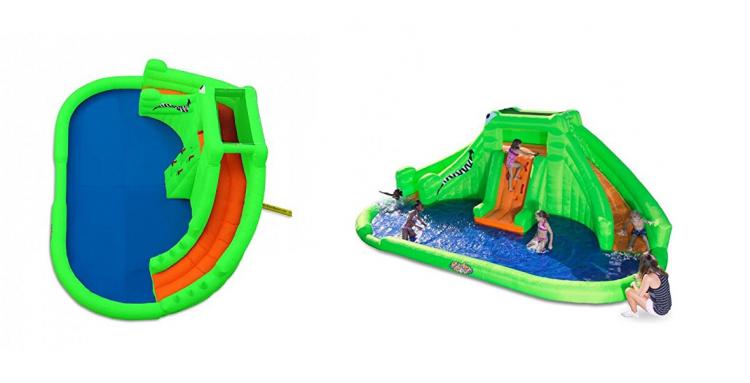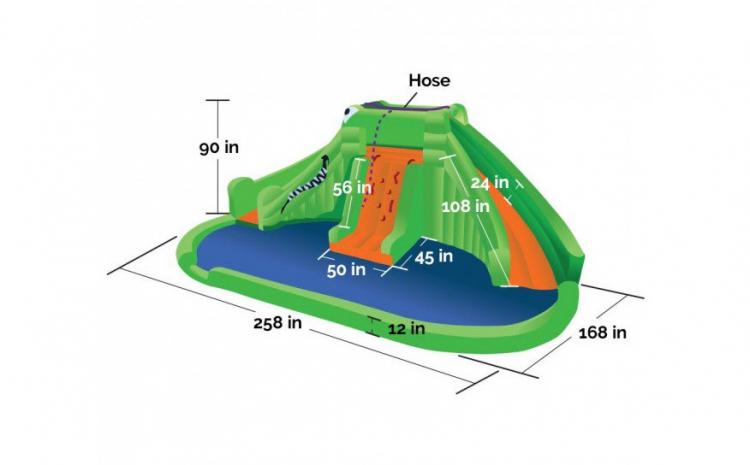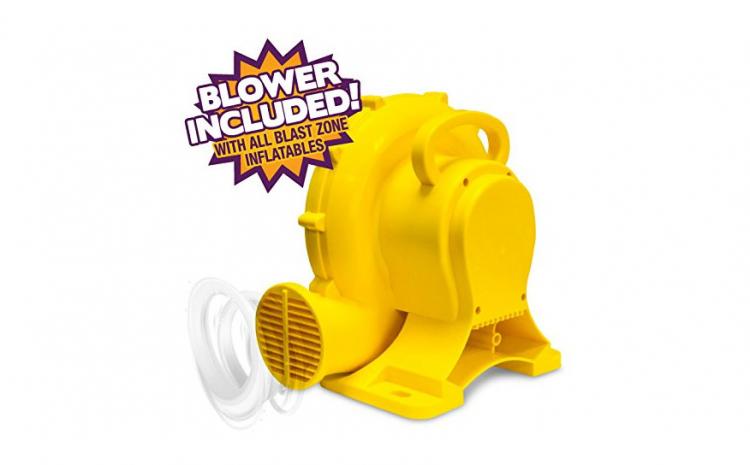 Subscribe To Our YouTube Channel