Credit Card Folding Bulb Lamp Fits In Your Wallet
By Ryan on 03/26/2019 10:54 AM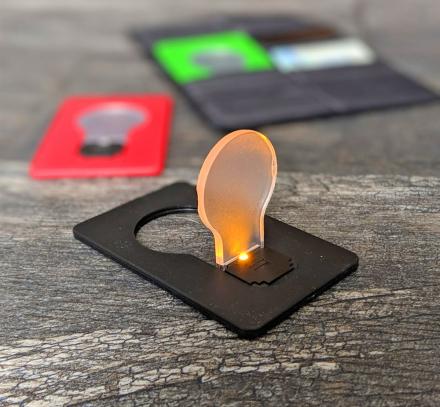 When in a pinch, sometimes you need a little light to see something and you don't have a flashlight, nor do you have your smartphone on you, what do you do? You reach into your wallet, and pull out this unique folding credit card flashlight! It's skinny enough to fit right into your wallet, and folds up to reveal a light bulb-shaped lamp that'll give you a bit of light.

Note: This item comes in a 5-pack
The credit card folding bulb lamp will not give you a ton of light, as it just has a tiny battery in it since it needs to fit into your wallet, but it should give you just enough light when you're in a pinch during a blackout, out camping, or stuck in the middle of the wilderness at night.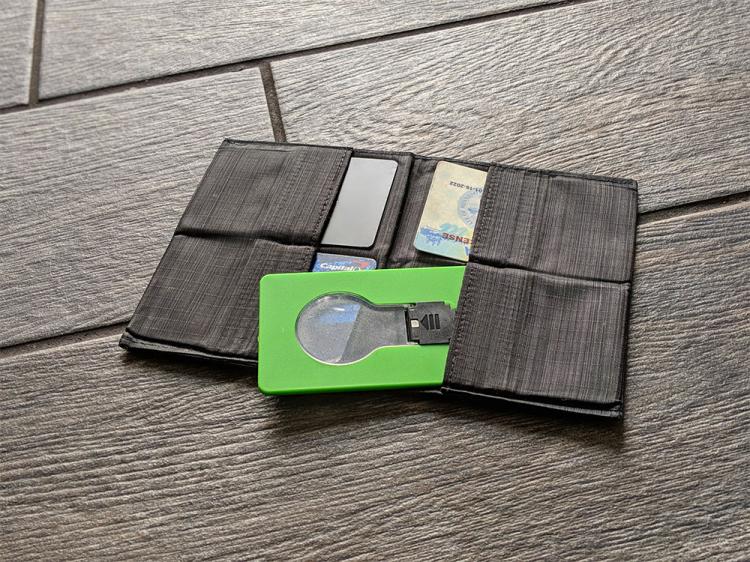 The credit card folding light-bulb lamps come in a pack of 5 lights that come in an array of different colors. To use them, just slip them out of your wallet, push the transparent light-bulb shape upwards, and it will automatically turn on.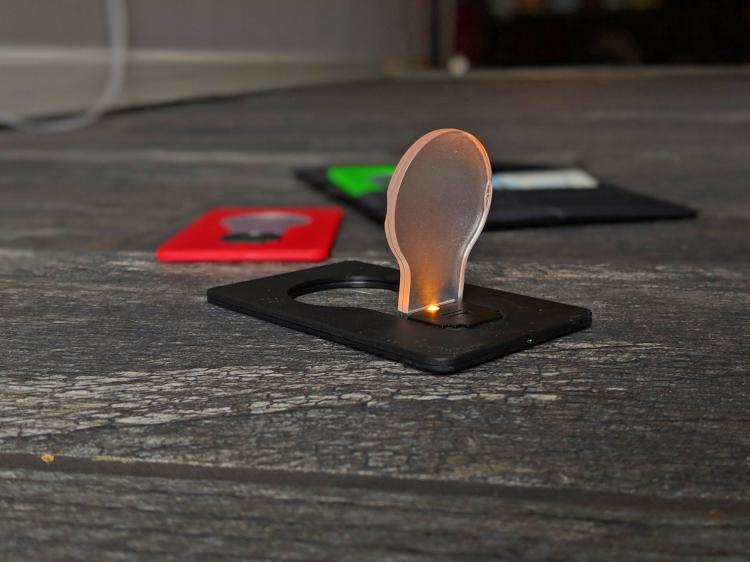 The rest of the card then acts as a base to keep the bulb shape upward. You can even remove the bulb and battery to further shine light and project it onto whatever you need. The battery is connected right below the bulb and looks like an actual screw-base on an actual light bulb.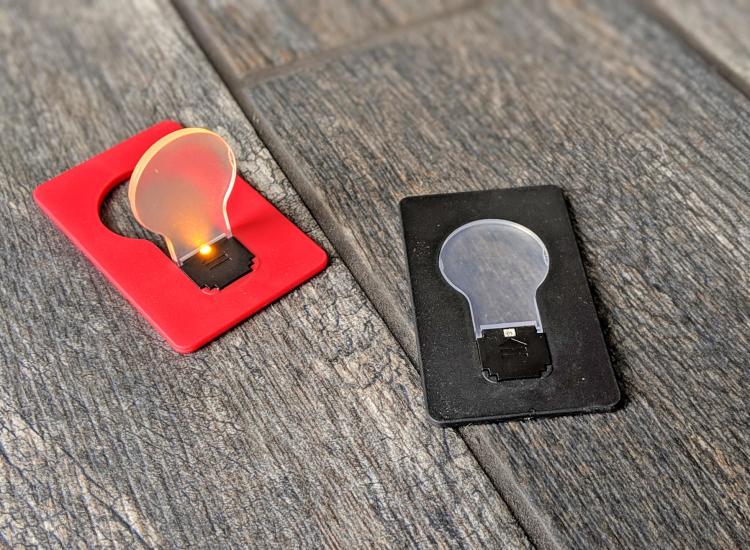 The light-bulb shaped credit card lamps come in a pack of 5, are powered by an included (and already attached) CR1216 button-cell battery (that is replaceable), they're made from plastic, and are about the same size as a standard credit card.