This Creative Leaning Toilet Paper Shelf Features a Strong-Man Holding Up Your TP Rolls
By Ryan on 11/16/2022 11:11 AM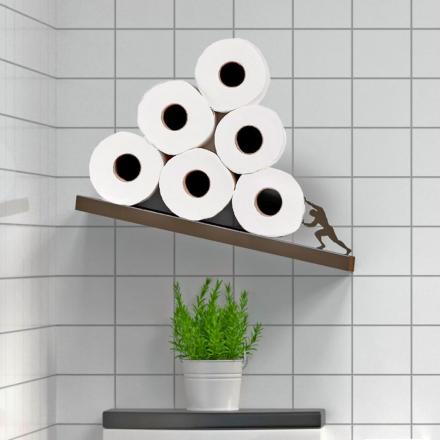 The lifeless, uninteresting, and depressing appearance of the interior of your room is instantly brightened when you install this shelf depicting a man holding toilet paper on the wall in the bathroom. This one little thing says a lot about your sense of humor and the way you choose to decorate, and it's something that kids and adults of all ages are sure to find hilarious.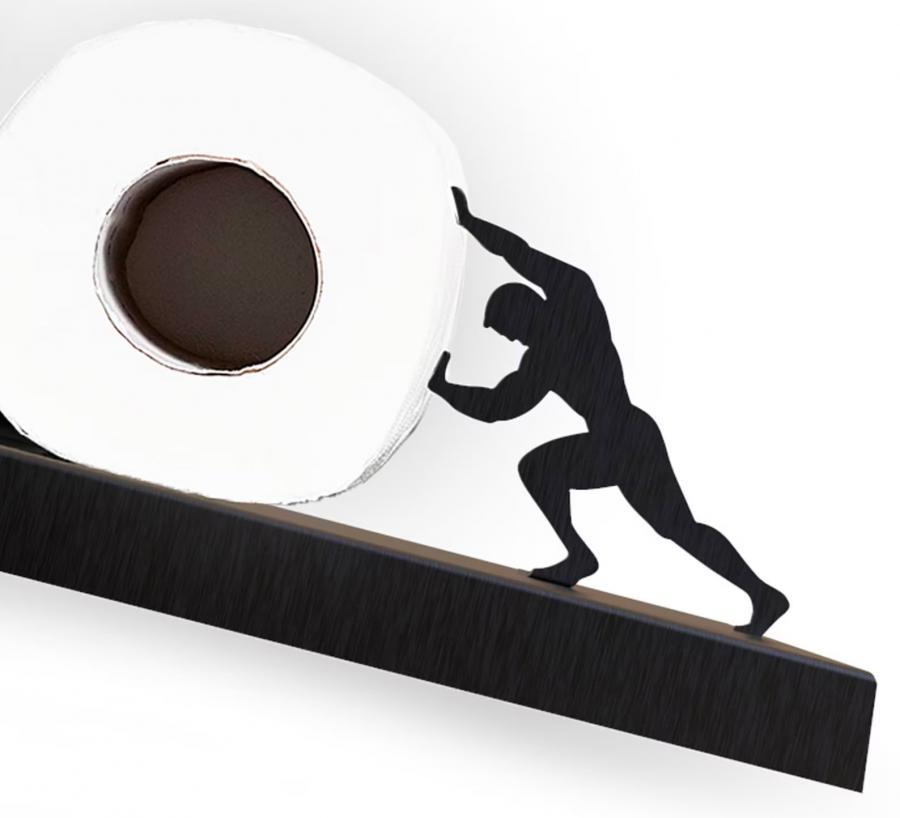 Credit: ArtoriDesign
It's important to pick a style of decoration that suits your individual preferences, and there are endless options. But if you have a thing for Greek mythology, you will adore this toilet paper shelf we discovered on Etsy, handcrafted by ArtoriDesign!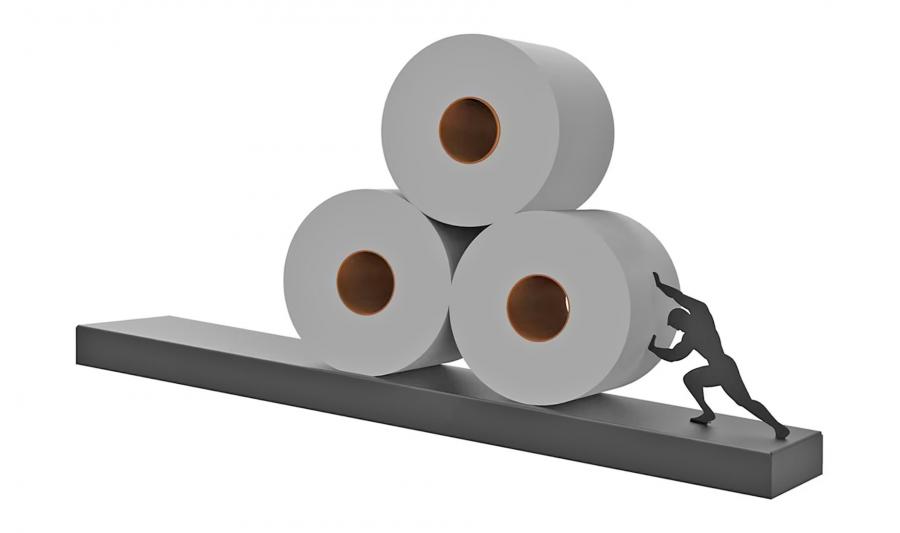 Credit: ArtoriDesign
The dimensions of this handcrafted shelf are 44.9 by 10.4 by 2.5 centimeters. It is constructed out of high-quality metal painted black and polished to a good finish. This simple toilet paper holder has a dual purpose in your bathroom: to keep you entertained while on the toilet.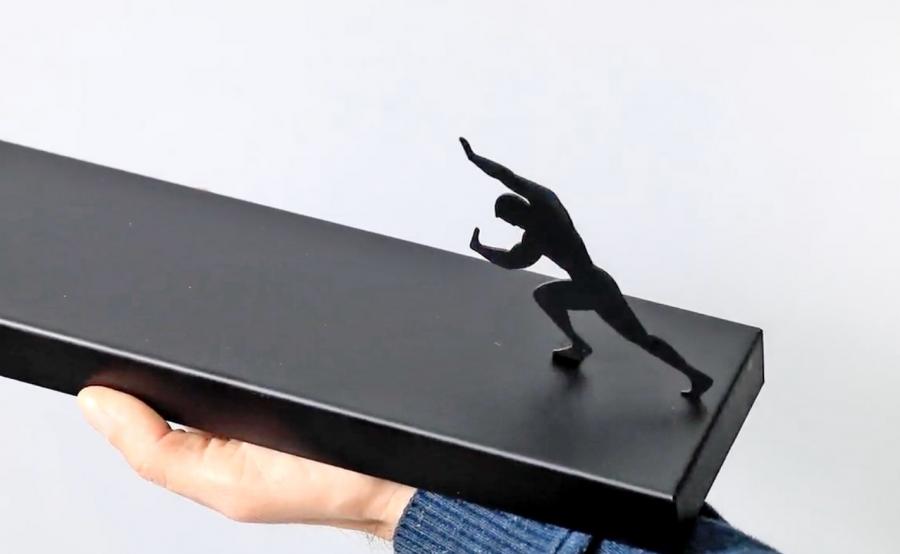 Credit: ArtoriDesign
Not only great for holding extra toilet paper rolls, the creative leaning bathroom shelf can also be used to hold extra towels, plants, or small pieces of decor.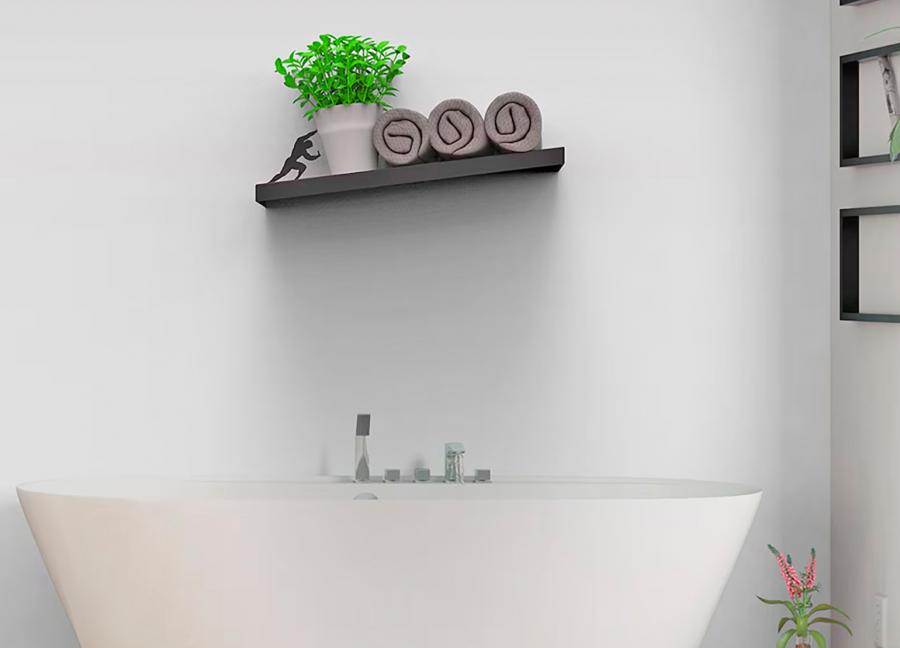 Credit: ArtoriDesign
The person who was supposed to roll the rock on top of the hill was Sisyphus. It was his punishment to bear the repetitive falling of the stone as the means of his sentence. It's a classic Greek tragedy, and ArtoriDesign made sure that the metal was slanted downwards to resemble the weight of his consequences.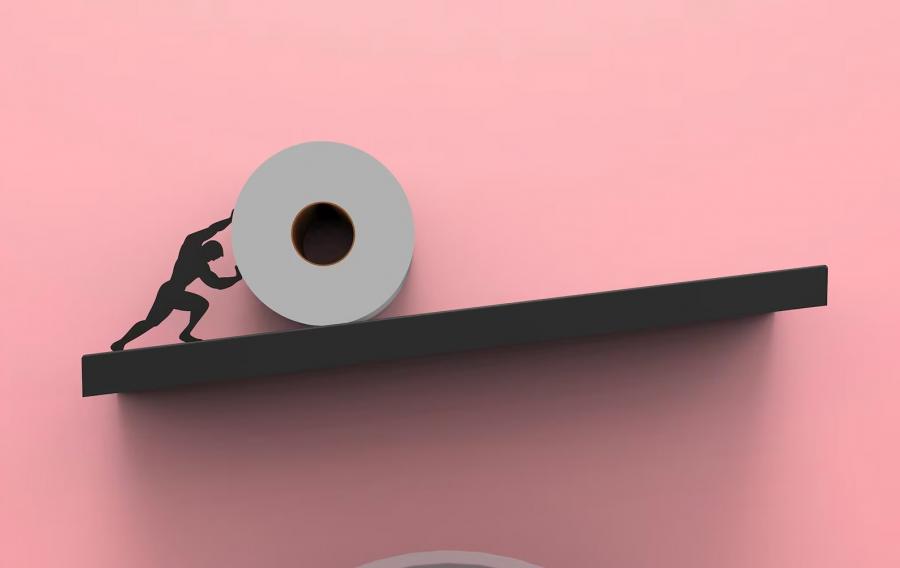 Credit: ArtoriDesign
As you can see, his figure is small enough compared to the toilet paper he's trying to roll upward, which is whimsical and unfortunate at the same time!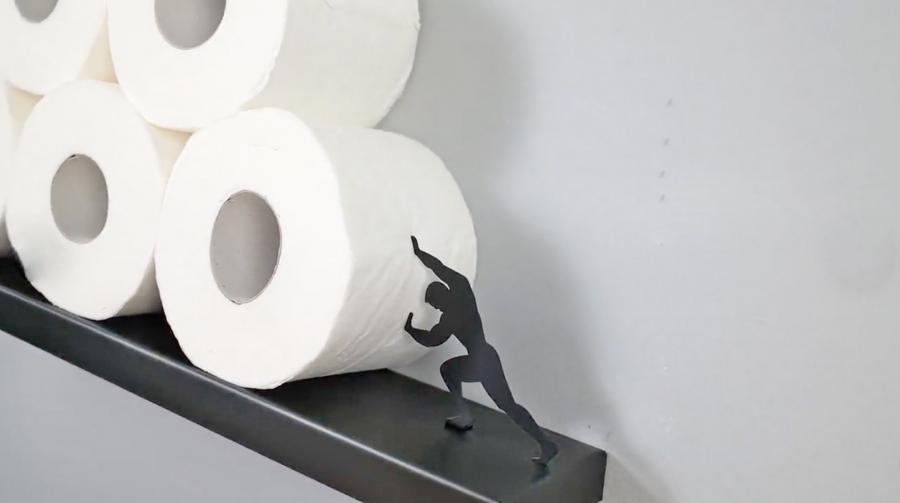 Credit: ArtoriDesign
The leaning strong man toilet paper shelf is sturdy enough to hold 3kg or 6.6 lbs, and it can easily hold up to 6 extra toilet paper rolls at at time!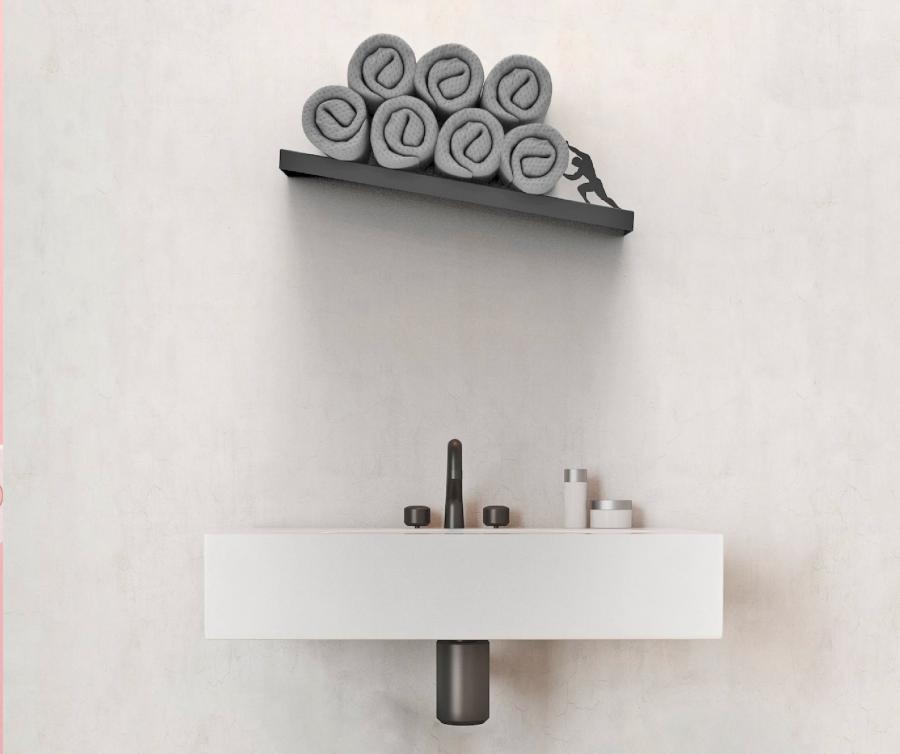 Credit: ArtoriDesign
Whether you want to place this creative strong man figure bathroom shelf in your bathroom or kitchen wall, you can easily install it by following these quick steps!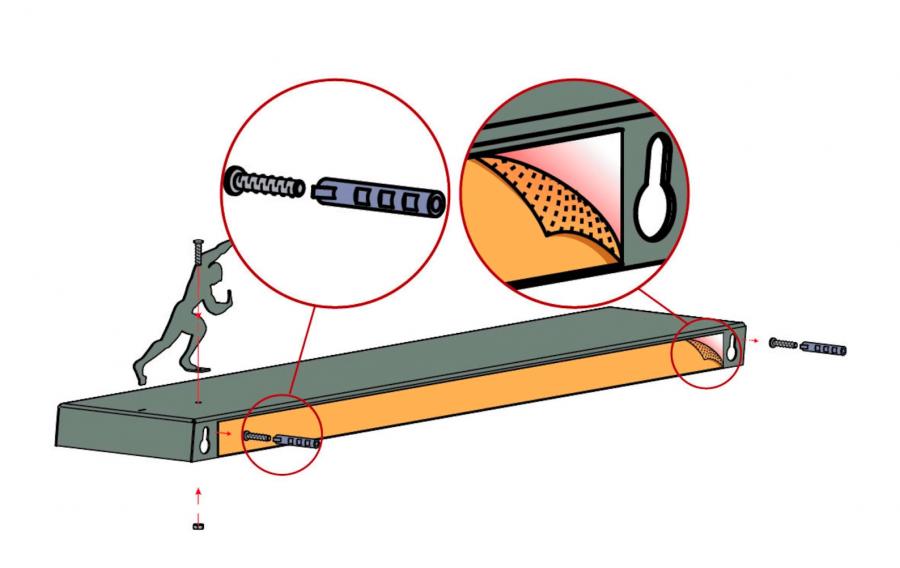 Credit: ArtoriDesign
Bring out the free standard bolts and anchor screws included in the package.
Install the bolts and screw on the wall before attaching the Sisyphus toilet paper shelf
Place the shelf on a vertical wall (plastic, wood, concrete, or ceramic) at a 7- 30-degree angle to secure the rolls in place.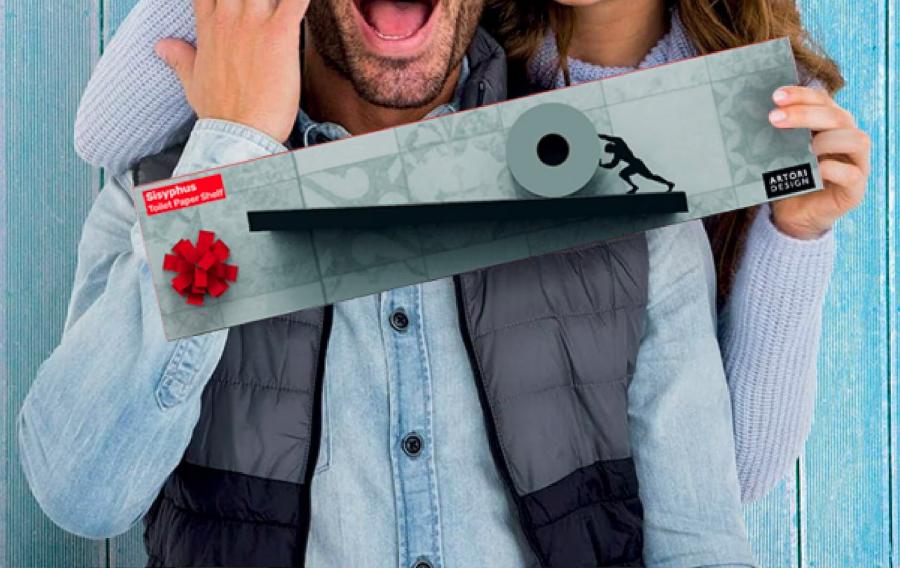 Credit: ArtoriDesign
Depending on your bathroom's layout, you could even install this creative toilet paper shelf right on your door!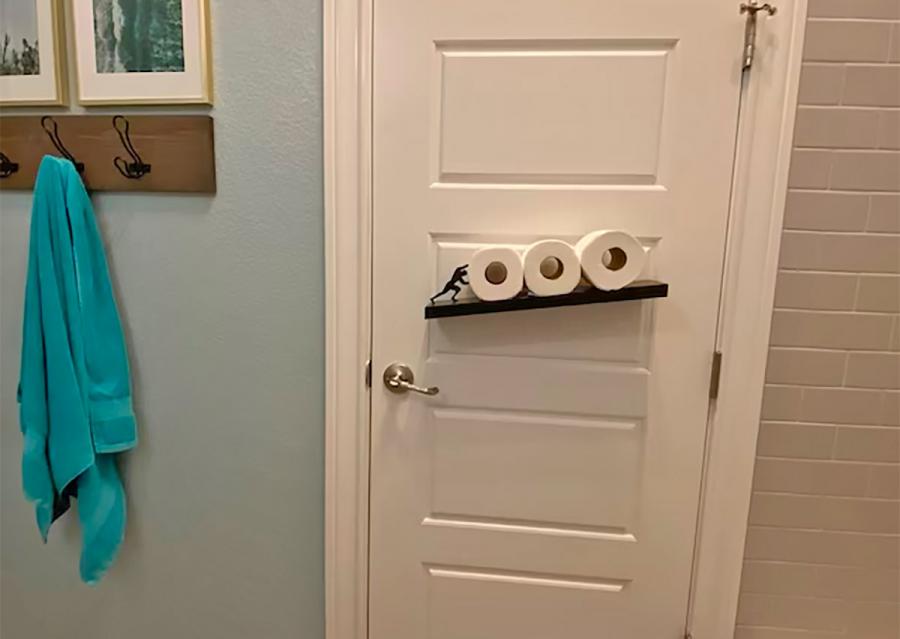 Credit: ArtoriDesign
Of course, this unique bathroom shelf is a perfect and fun gift for anyone you have in mind. Whether gifting it to a friend, loved one, or someone with kids, you can never go wrong by choosing it! It also would make the perfect white elephant gift!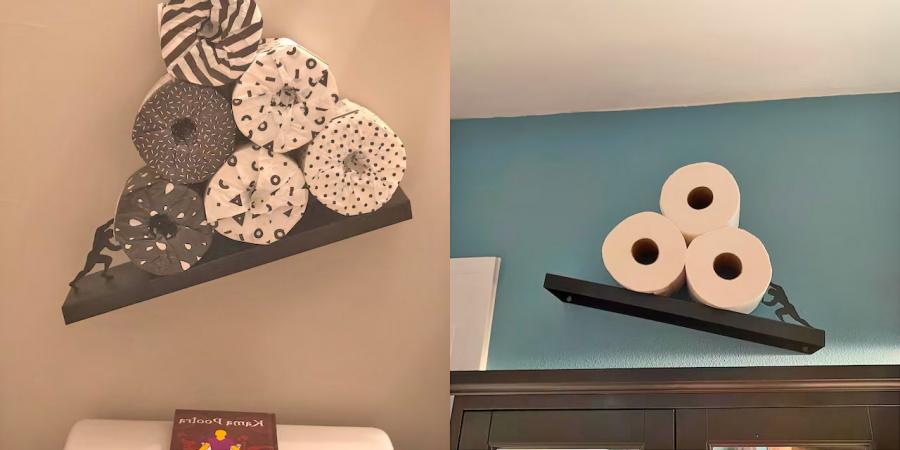 Credit: ArtoriDesign
You can snag this amazing strong man leaning toilet paper shelf on Etsy for around $37 bucks!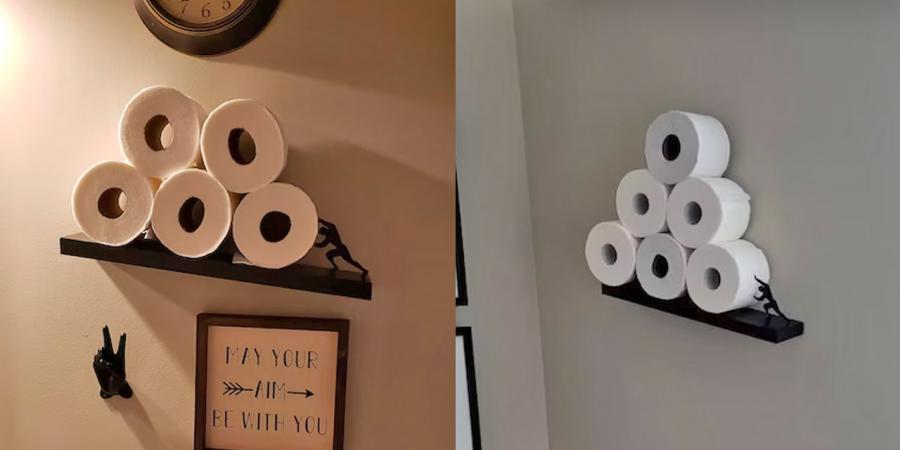 Credit: ArtoriDesign