A Folding Table That Converts Into a Bed
By Ryan on 05/19/2021 11:50 AM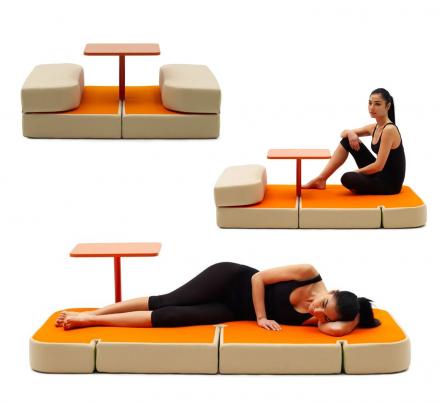 For anyone with a small living space, the name of the game has become finding furniture with increased functionality. While you may not be able to get away with every combination piece in your house, you can still get a lot of utility out of the right converting furniture to simplify your setup and make each day a little more straightforward.
Introducing the converting table to bed, which can help simplify your furniture and save space in your home! While setup like a table, the converting table bed features two foldable couch cushion-like seats with a small table in the center. Then, when you're ready to go to bed, just remove or move the table to the side, fold out the cushions, and lay your weary head down on a simple, portable bed, made up of comfortable foam cushions.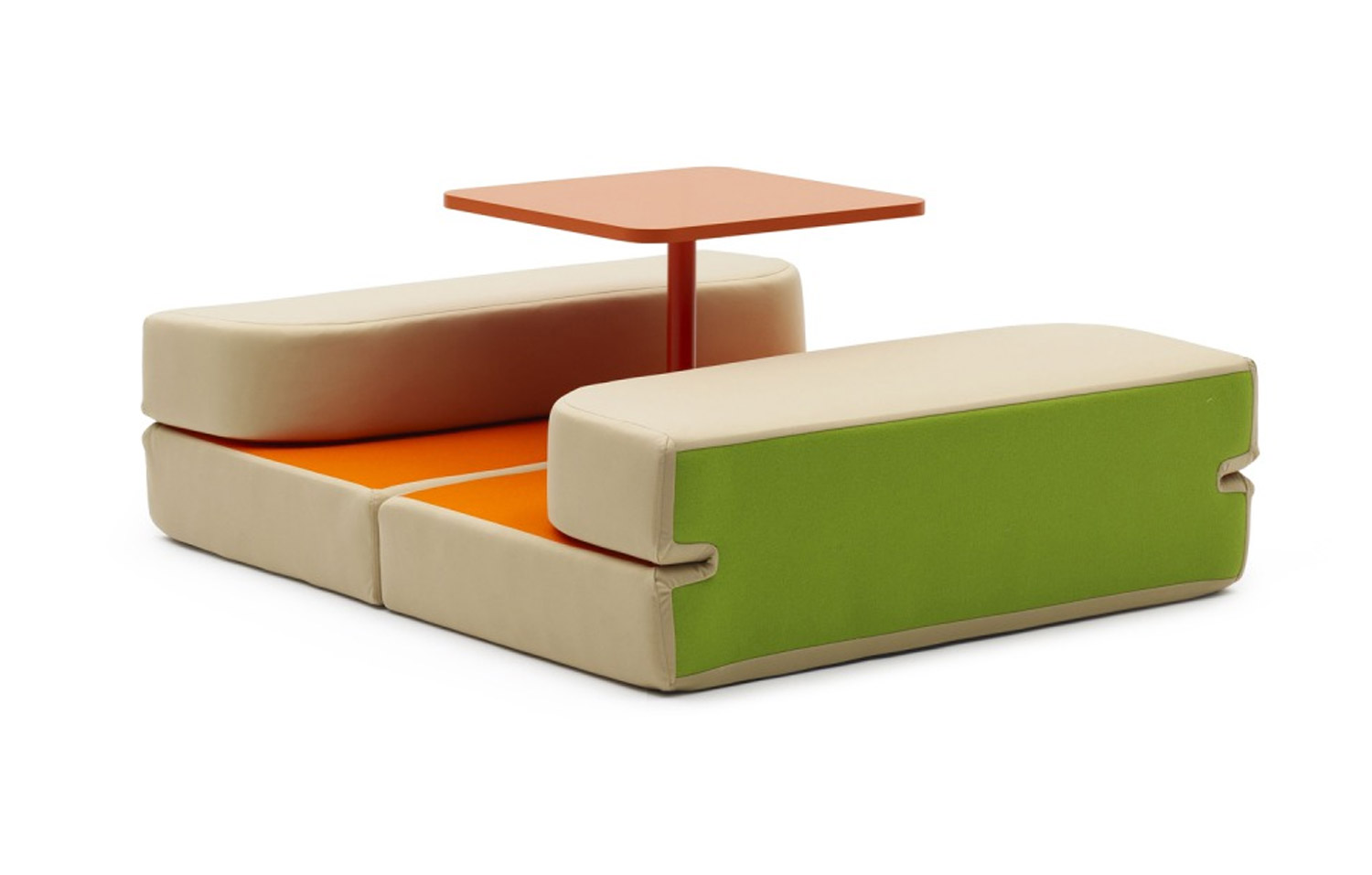 Great for a guest room, living room, or really any space where you want both a table and bed but without the hassle of buying both, the foldup table bed offers increased flexibility to any room's furniture setup.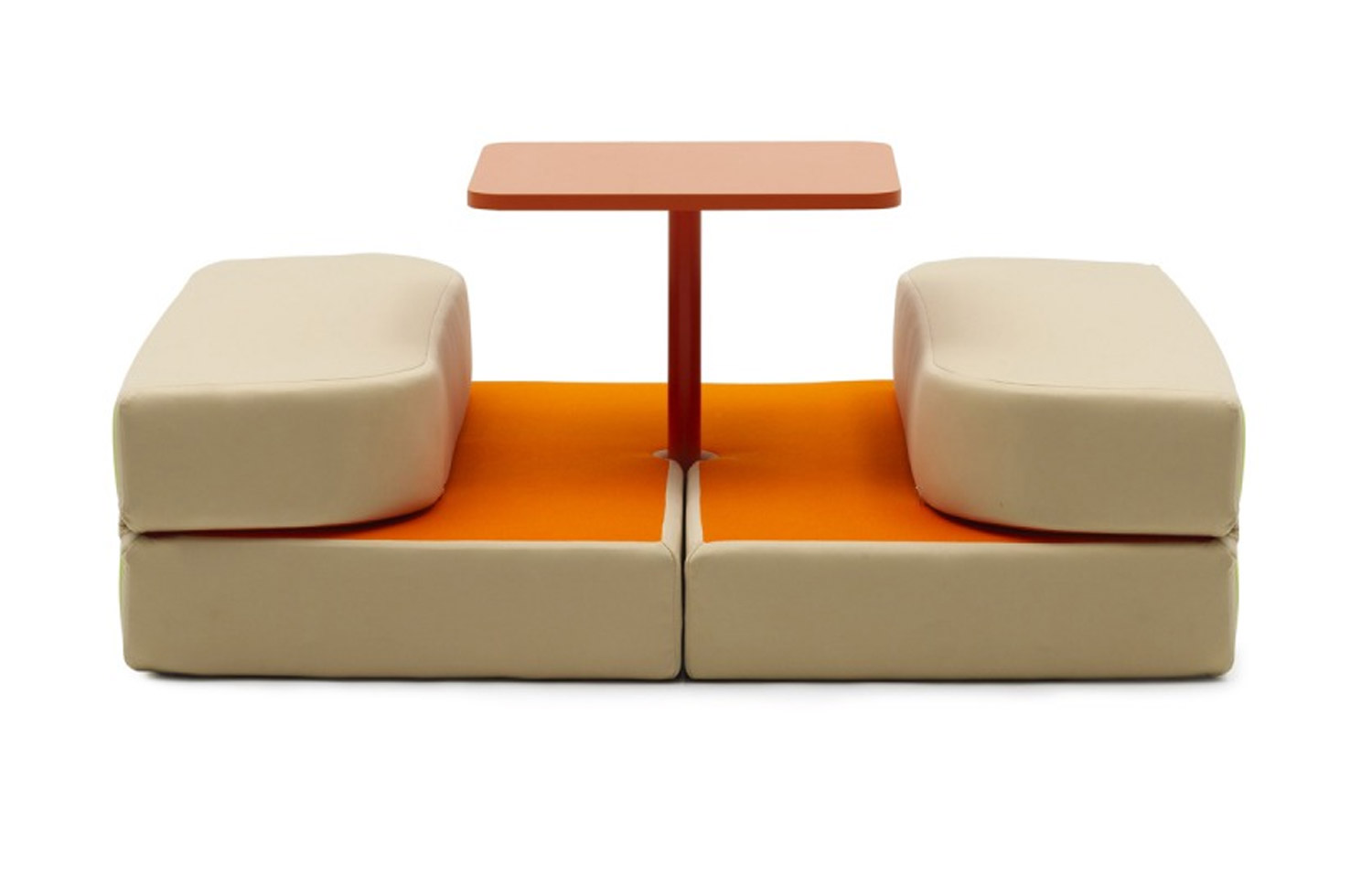 To double your space-savings with modular furniture, skip the bathtub in your tiny home, van, house, or small apartment by pairing the folding table bed with this portable folding bathtub, which is also a great addition for anyone who just loves folding stuff!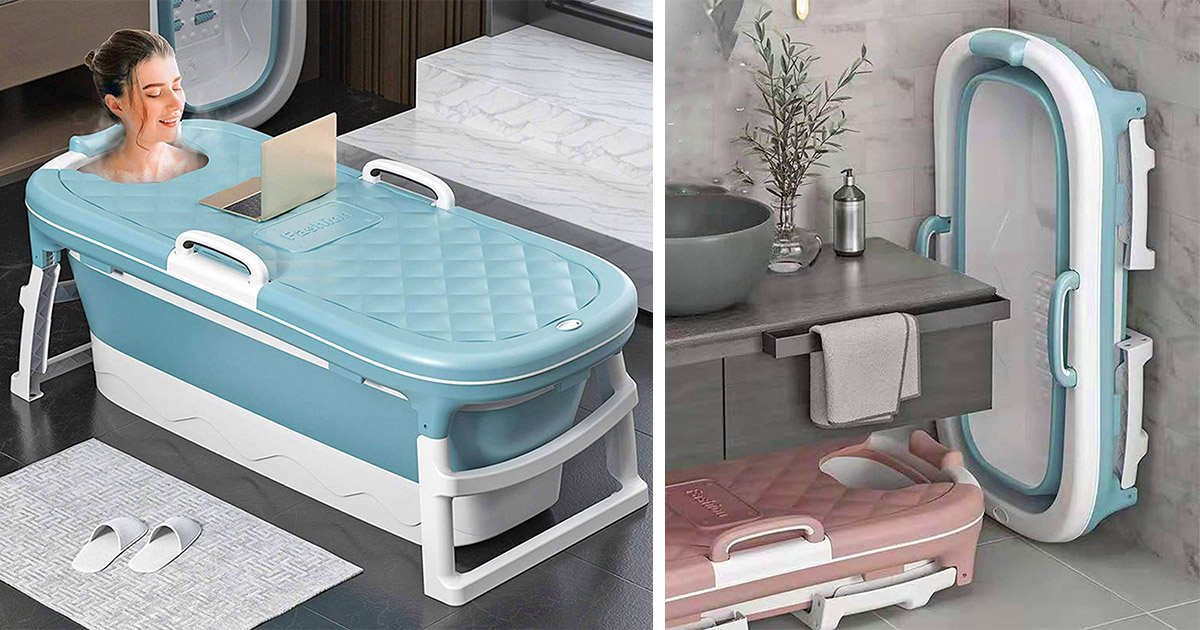 Entitled "Sweet Talk and Dream" by French creator Matali Crasset, and developed as a proposal for Italian folding furniture company Campeggi, the concept is meant to be a rebuttal to the cramped nature of living in small spaces – which feels awfully relevant in today's property market!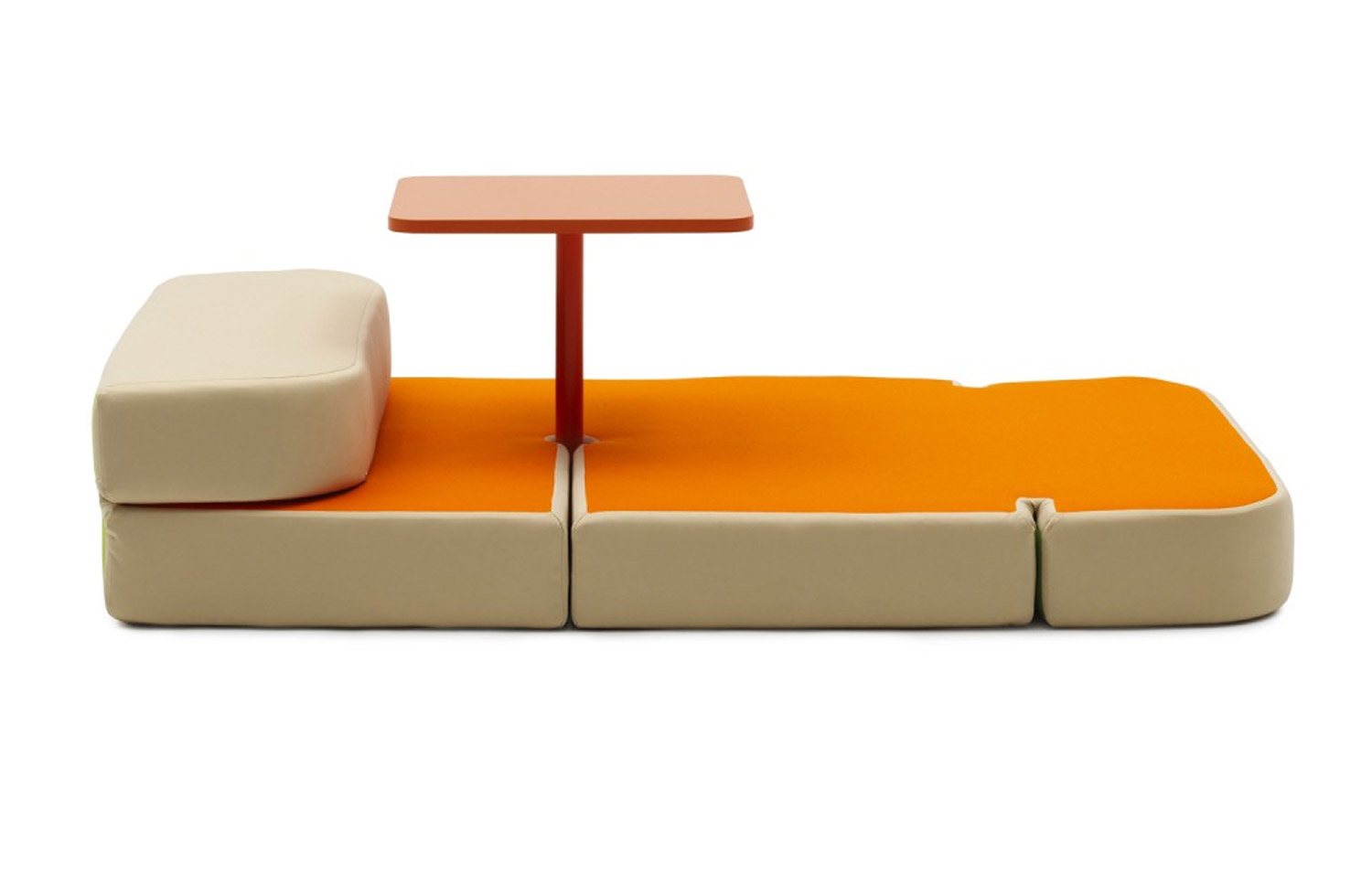 Not only does the converting table to bed fold out completely to become a bed, but you can also choose to only fold out one side of the cushions if you'd rather keep your table as a lounged seat with a table, instead of a full bed with a bedside table.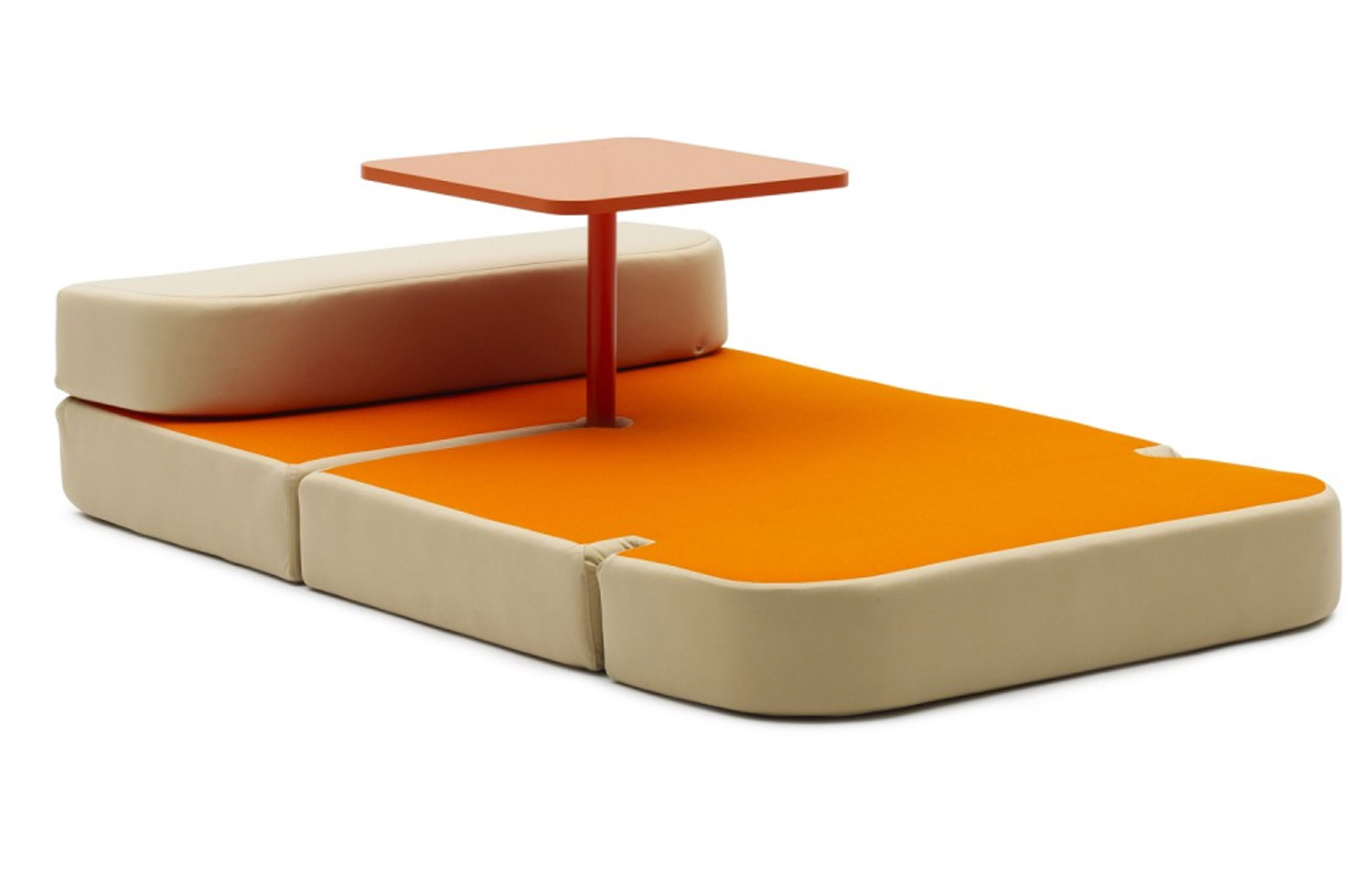 With a growing body of Campeggi's useful, space-saving modular furniture out there, the world is simplifying setups on its own, and you could be the next in line to make your living room or guest room more convenient and open! The converting table to bed is a great ergonomic solution for any tight living situation, and it truly has the potential to simplify your space and offer the utility you need to make the most out of any amount of square footage.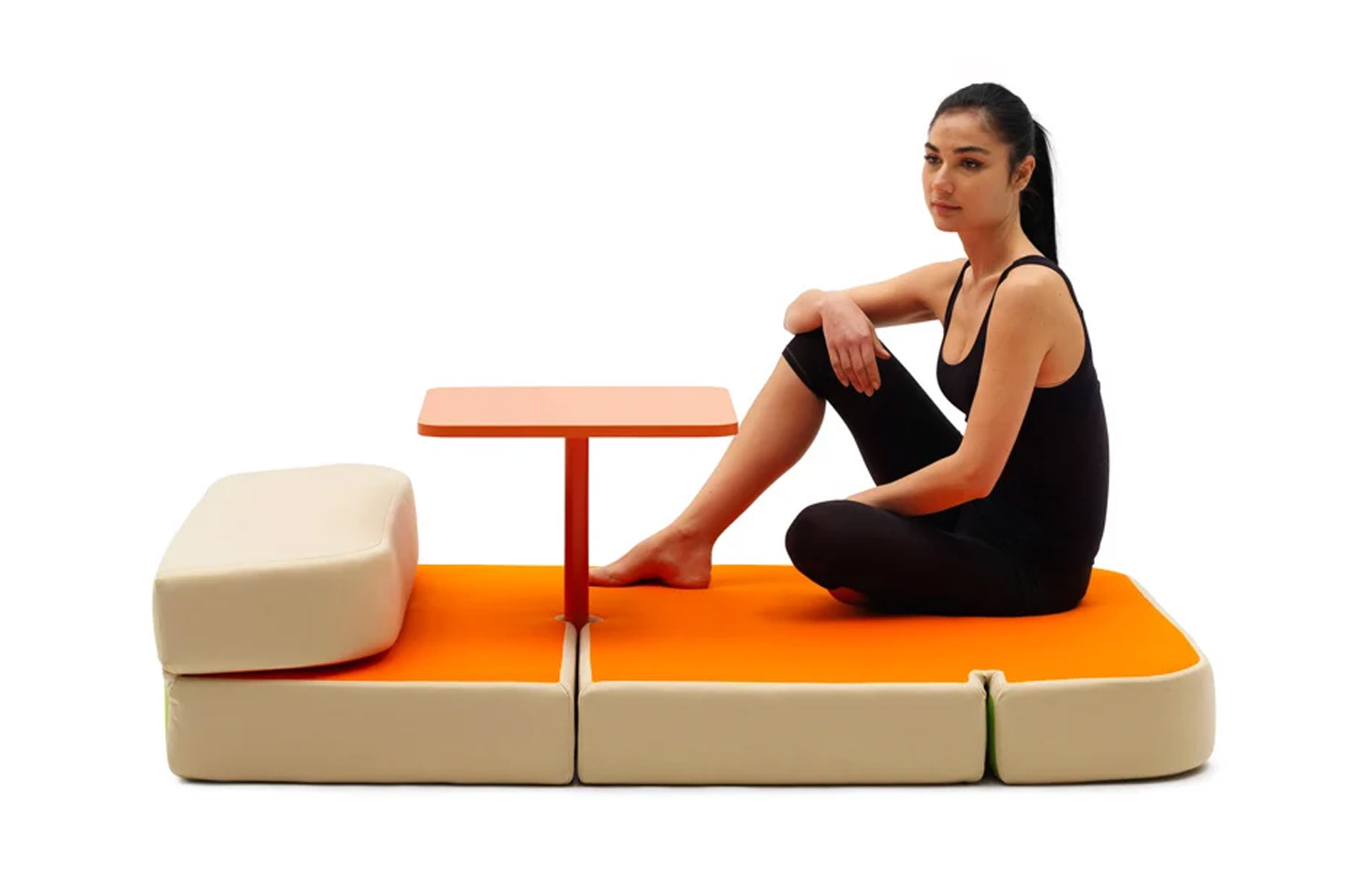 The unique folding table to bed furniture piece is made from super soft material that makes it very comfy to either sit on, or lie down on!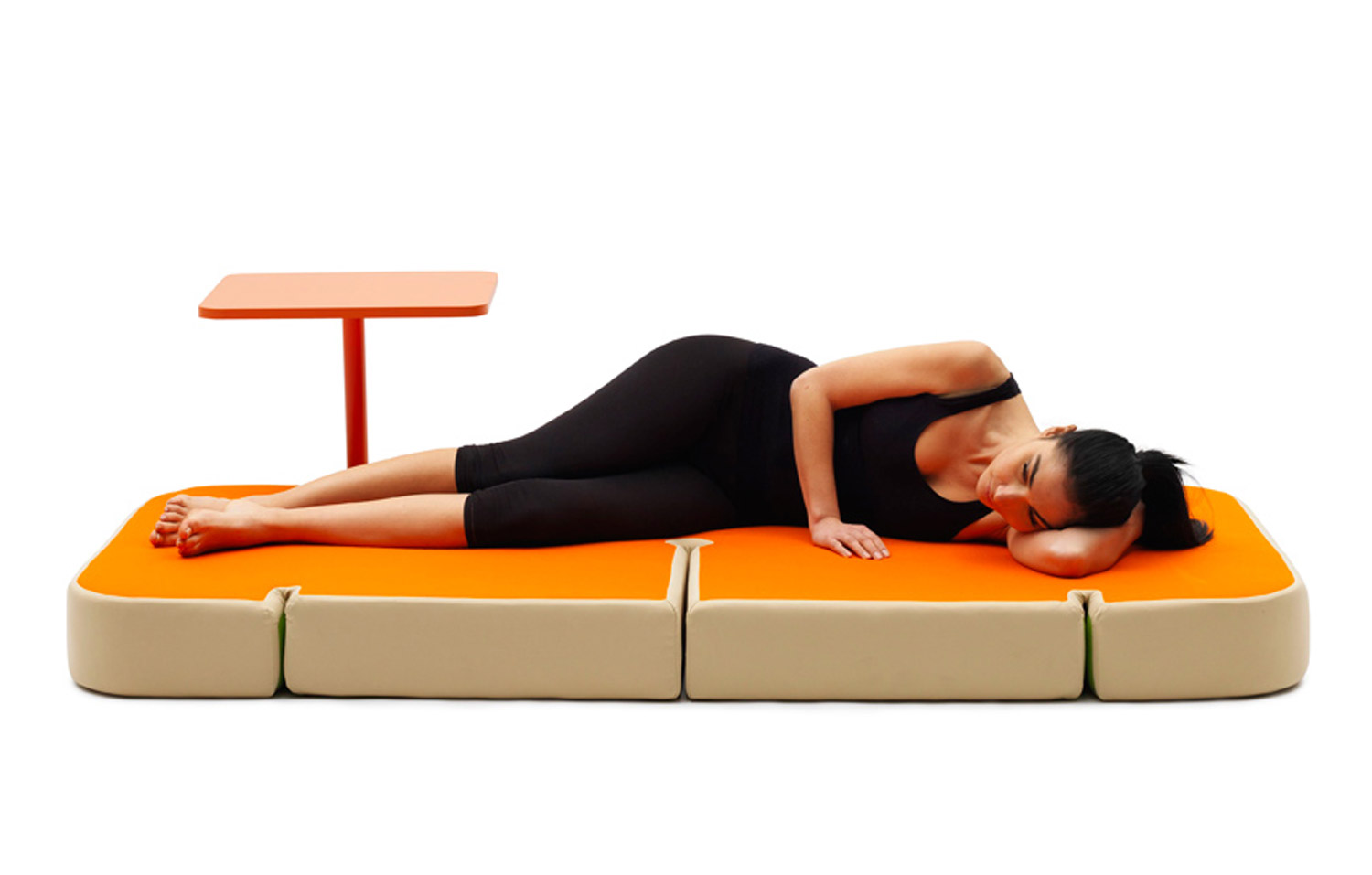 A slot in the middle of the bed allows you to place a standing table in the middle of it for when it's in table mode!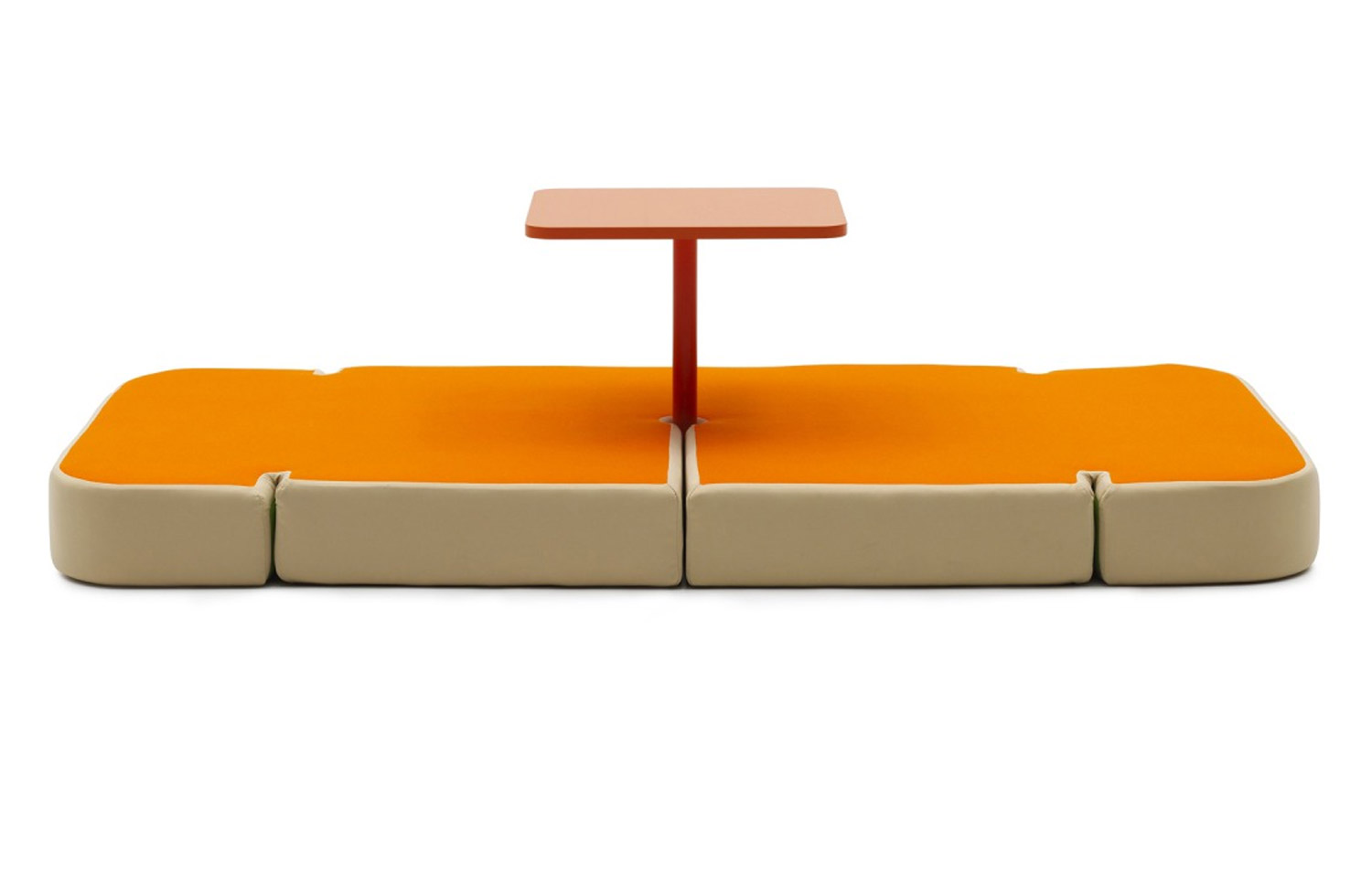 You can then quickly slip the table out for sleeping mode!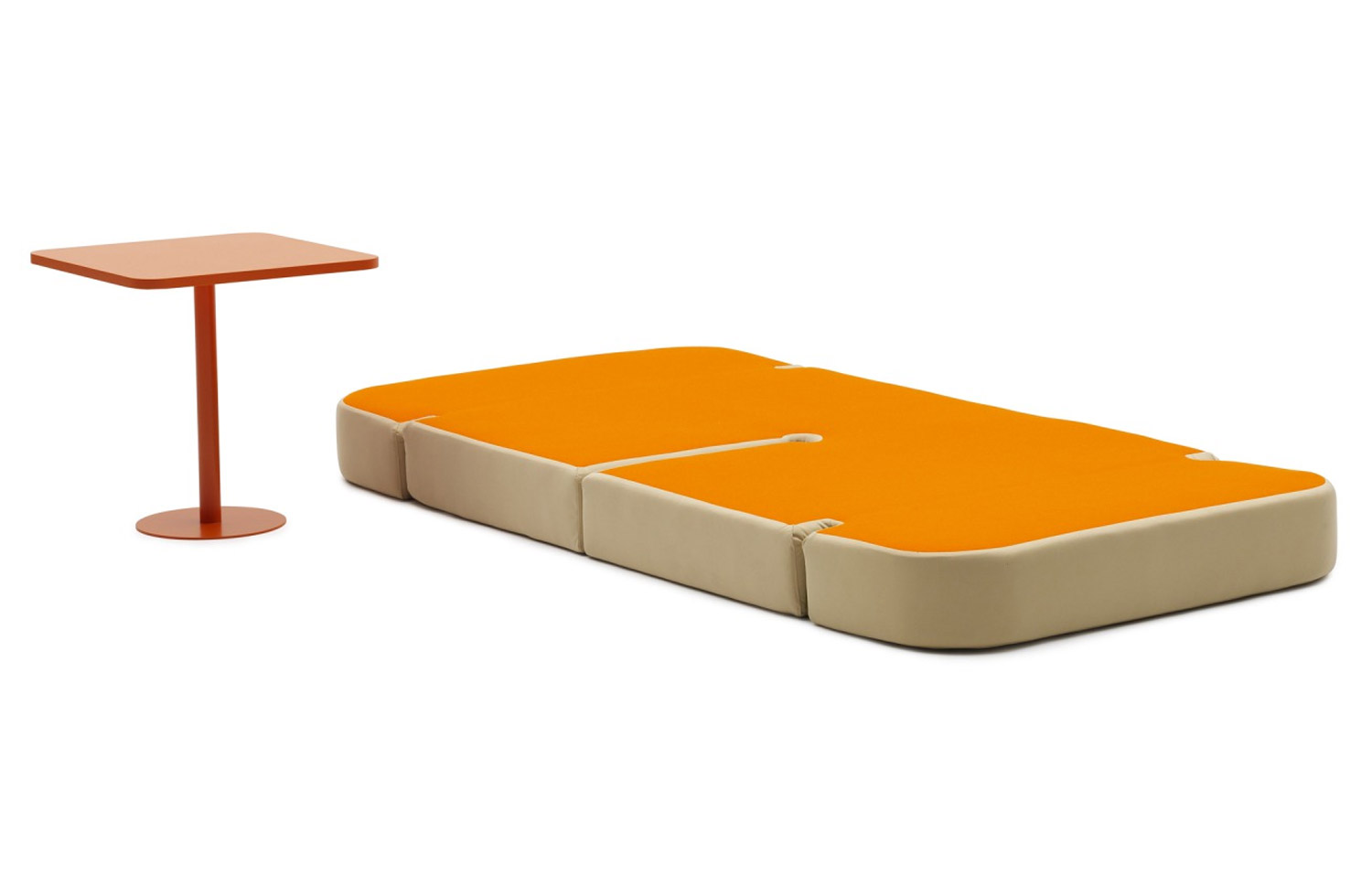 The same designer has also created a transforming couch that converts into a bed in seconds! The foldable sofa was also designed by Matali Crasset for Campeggi, and has a modular design that lets you it a full couch that can fit what looks to be 5 or so people, or bend some of the arms down and convert it into 2 recliner-like seats. You can then bend all of the arms of the sofa down to create full be for sleeping!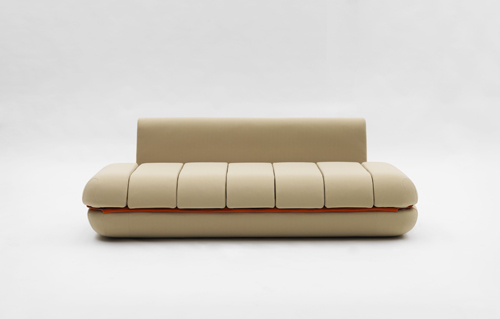 The ability to quickly fold or unfold the many different arms that make up the sofa, allows for tons of different seating or sleeping options!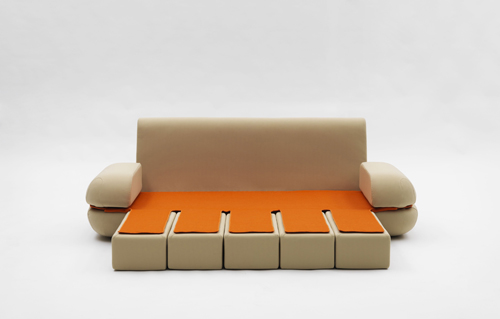 The folding sofa features 5 folding arms that make up the main seating area of the sofa, along with 2 arms on the end that further extend the sleeping area when folded down!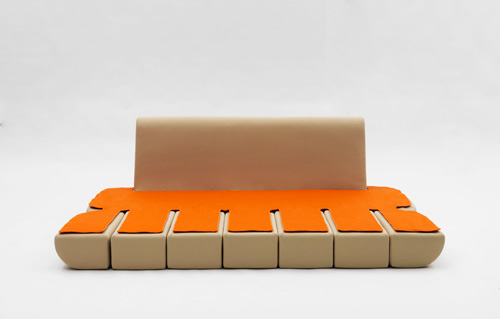 The unique folding sofa was designed by Matali Crasset for Campeggi!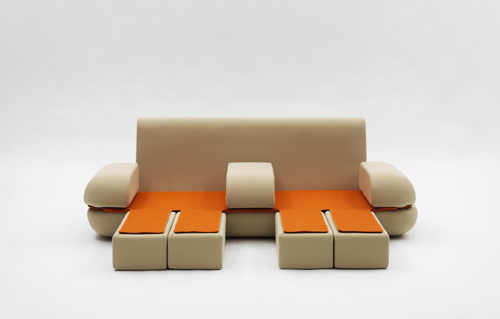 When all folded up, it creates a beautifully modern sofa!