This Silicone Travel Mug Collapses Down To Easily Fit Into Your Bag, Purse, or Pocket
By Ryan on 05/01/2020 1:25 PM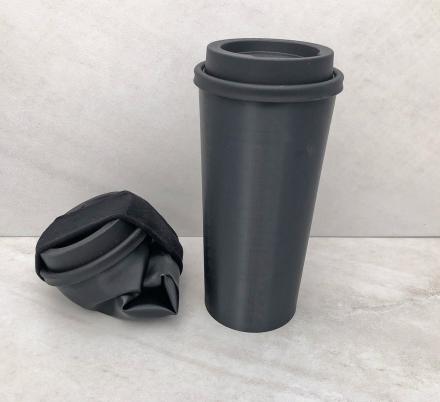 You may recall the LoLo lids that we featured a while back that allows you to hide a beer inside an inconspicuous cup that looks like a coffee cup from a local coffee shop. Well, that same company is back again with another ingenious drinking device. It's called the CWB Cup (coffee, water, beer), and it's a silicone travel mug that you can fully collapse down to practically nothing to easily haul it around when it's not in use. Plus, you can use it to drink hot coffee, water, or even hide an entire can of beer inside without anyone knowing.
How the collapsing silicone cup works is, by itself it works great as a sturdy cup for holding cold drinks like water, juice, etc. There's then a silicone insert that you can pop into the cup to create a double-walled cup to hold hot drinks like coffee or tea without burning your hand (plus it keeps it hot for longer). You can then use their patented lid that snaps onto the top of any can so you can hide it inside the cup and drink in secret!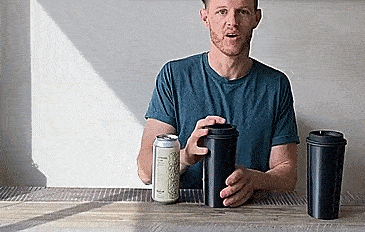 When you're done using the cup just roll it up, and wrap the holder around the cup, and it'll then easily fit right into a bag, purse, or even your pocket. The outer cup is made from TPU (Thermoplastic polyurethane), the insert is made from silicone, it comes in either white or black colors to choose from, and the unique lid snaps onto any can between 12-17 oz in size.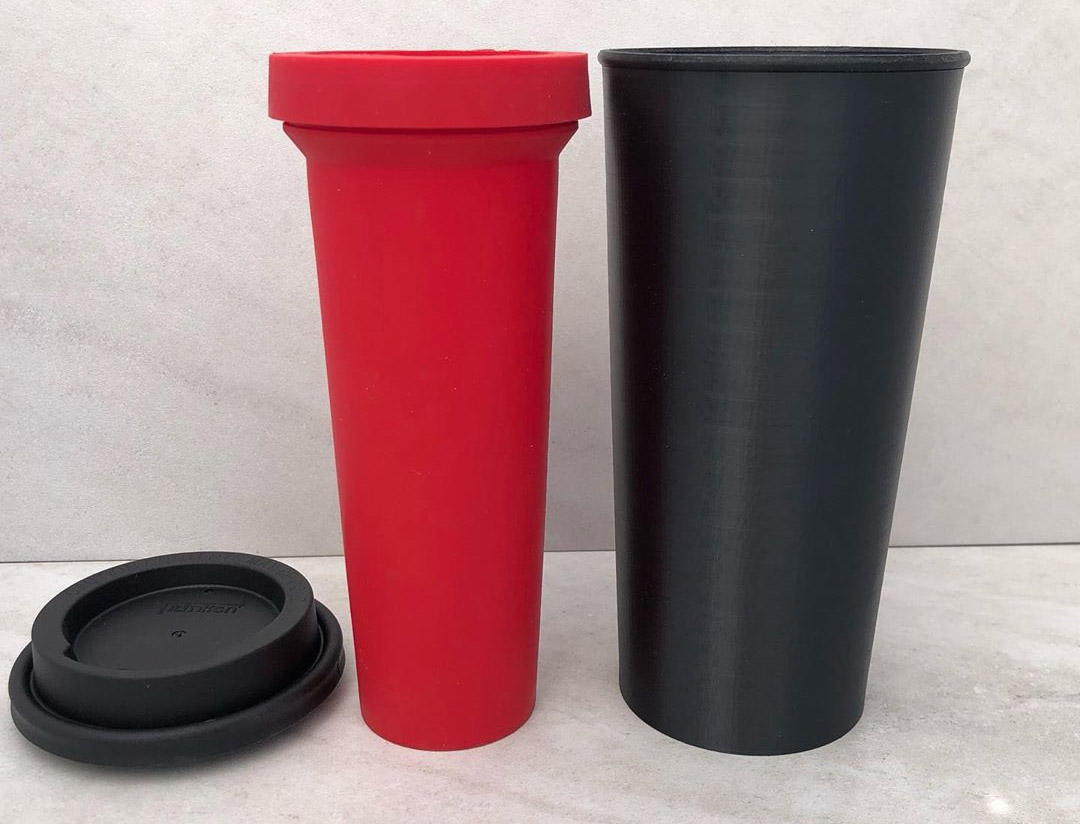 Check out the CWB collapsable silicone travel mug in action via the video below.