Coleman Has Made a 4-Person Pop-Up Tent That Sets Up Instantly
By Ryan on 07/29/2019 2:28 PM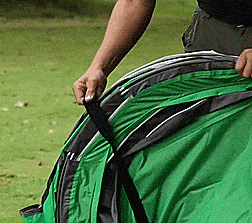 The worst thing about camping is of course setting up your tent. Second to that is probably having to sleep with about 30 mosquitoes roaming around our tent at night because somebody left the zipper open for like 45 seconds when she was getting into the tent at night. If you're someone who doesn't like to screw around with getting things setup, and prefer to be setup and ready to open the cooler as soon as you enter your campsite, this incredible new pop-up tent that sets up instantly is probably for you.

Sizes: 2-Person | 4-Person
You know those window shades that you can buy for your car that cling right to your window, and fold up instantly by just folding the circle in half diagonally? That's pretty much how this tent works. As soon as you un-clip it from the case, it basically instantly pop-open, where you can then set it on the ground wherever you like, and stake it to the ground.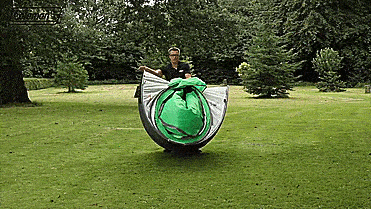 Since your tent will be setup and ready to go within about 5-10 seconds, you can then pop open the cooler, sit in your reclining camping chair, and watch the rest of your group struggle to setup their tents for the next hour. You can also be first to leave, since the pop-up tent packs up in just about the same amount of time. Just fold it up and put it into its carrying case and be on your merry way.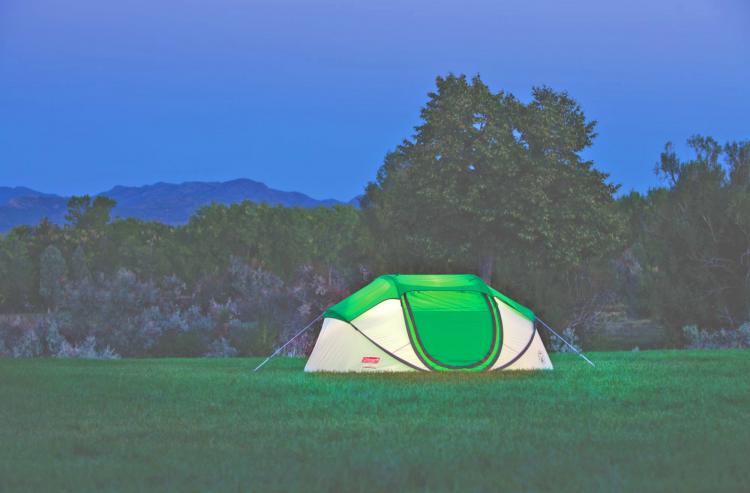 The Coleman instant pop-up tent can sleep up to 4 adults, uses pre-assembled poles for a 10-second setup, uses taped floor seams to keep you dry, has a multi-position rainfly for the perfect balance of protection and ventilation, and it features two storage pockets on the inside to store your essentials. When fully setup, the pop-up tent measures 9 feet 2 inches long x 6 feet 6 inches wide x 3 feet 4 inches tall.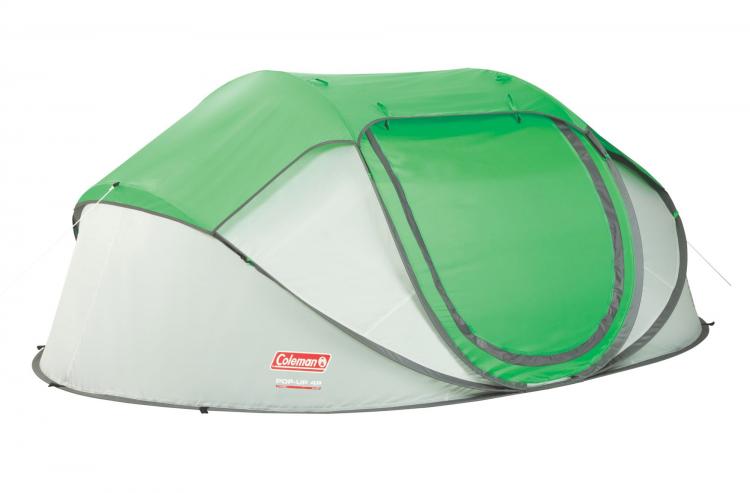 The Coleman pop-up tent comes in two different sizes to choose from, a smaller version that can hold up to 2 people, and a larger version that can hold up to 4 people.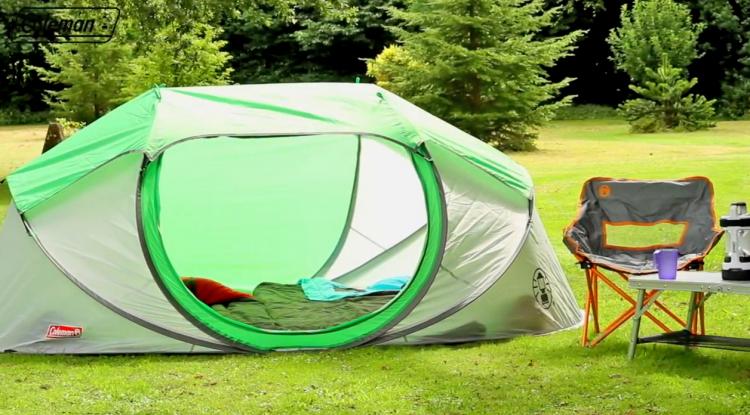 Check out the Coleman pop-up tent that sets up in seconds in action via the video below.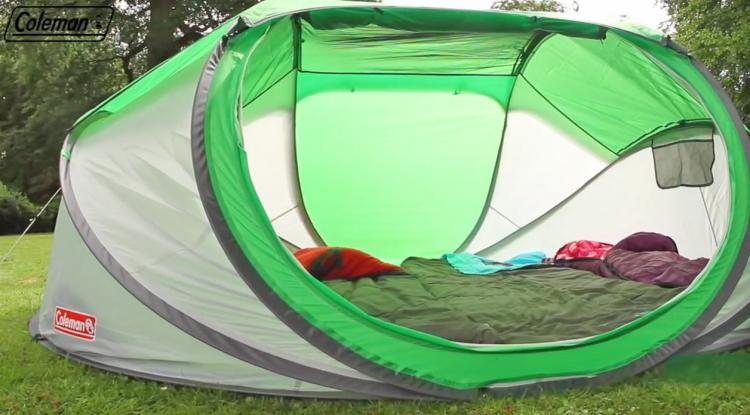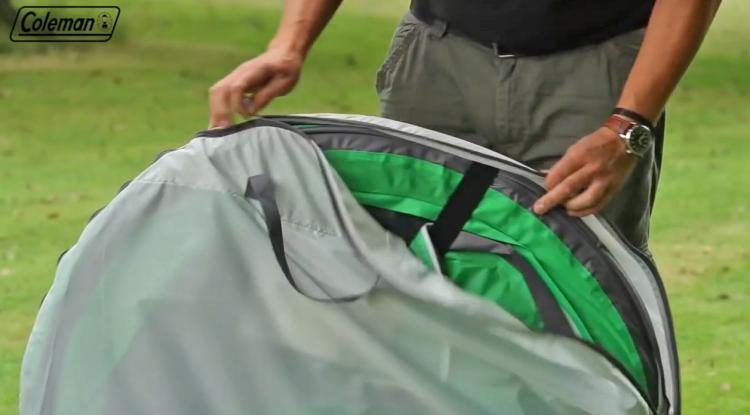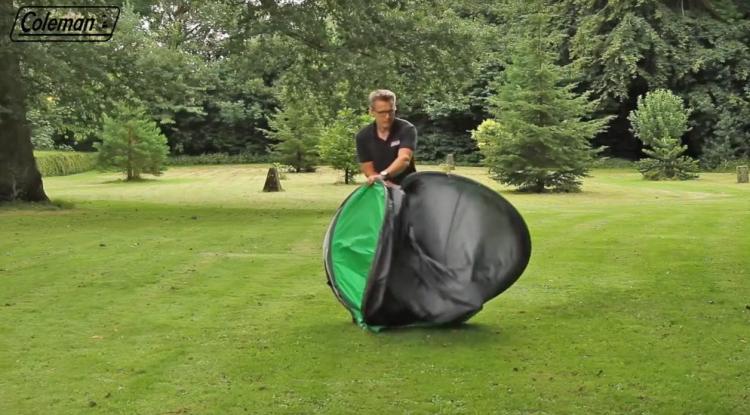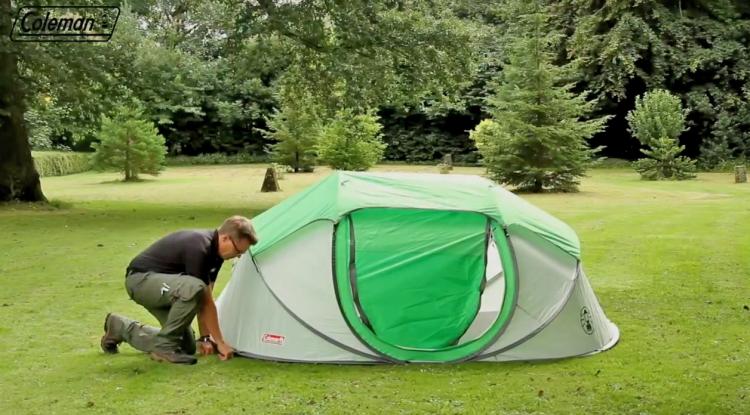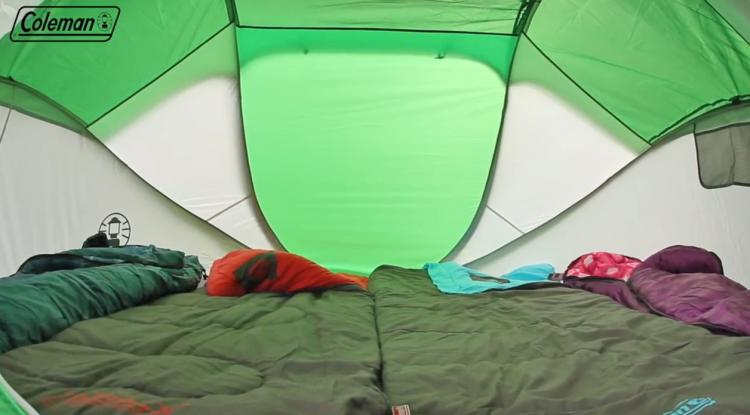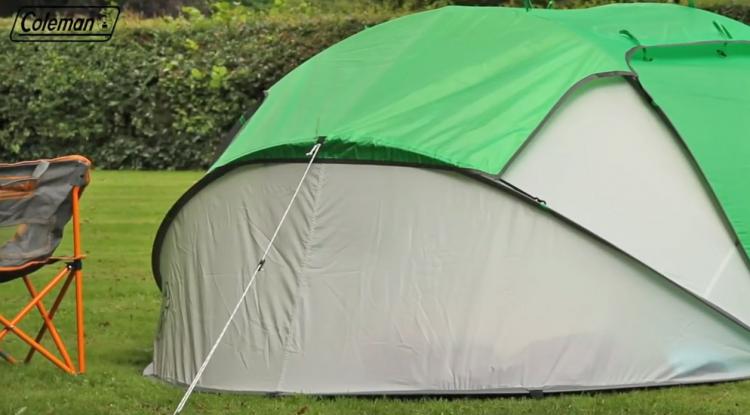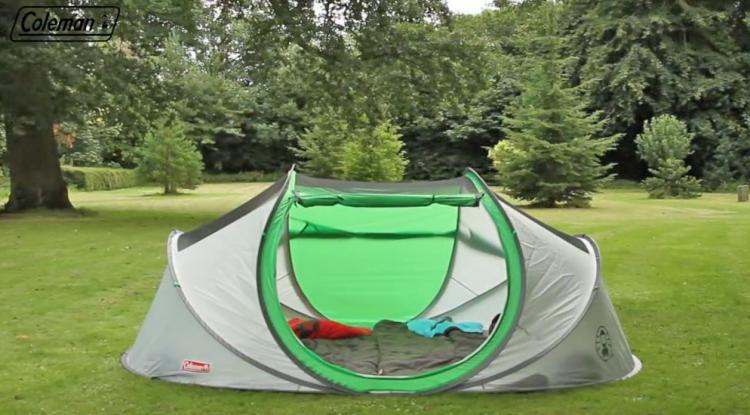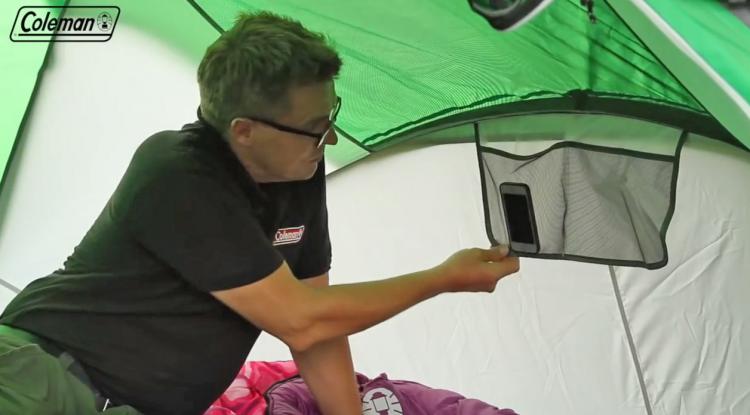 Subscribe To Our YouTube Channel