This Cocoon Urban Messenger Bag Has a Spot For Everything
By Ryan on 03/22/2016 5:13 AM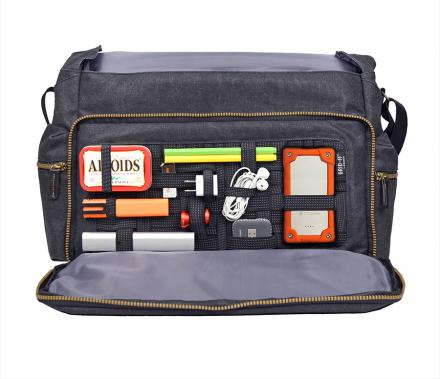 Messenger bags, sure they're meant to be used strictly by dirty hipsters, but that doesn't mean they aren't useful. Sitting somewhere between a man-purse and a backpack, this messenger bag comes fully featured with a large padded compartment that can fit a 16 inch laptop, a dedicated tablet compartment, along with 2 separate compartments for documents. But best of all, the front pocket features a Grid-like area where you can stick and store all of your smaller items with out them just sloshing around in the pocket. Each small item can be strapped securely in place using their Grid-It organizer that is a series of inter-locking belts that lets you secure things of all shapes and sizes.
The Cocoon Urban Messenger Bag is perfect for techy people that need to carry around a laptop, tablet, smart phone, along with all sorts of chargers, adapters, cords, batteries etc. and will certainly have a spot for everything to fit nicely and securely in place.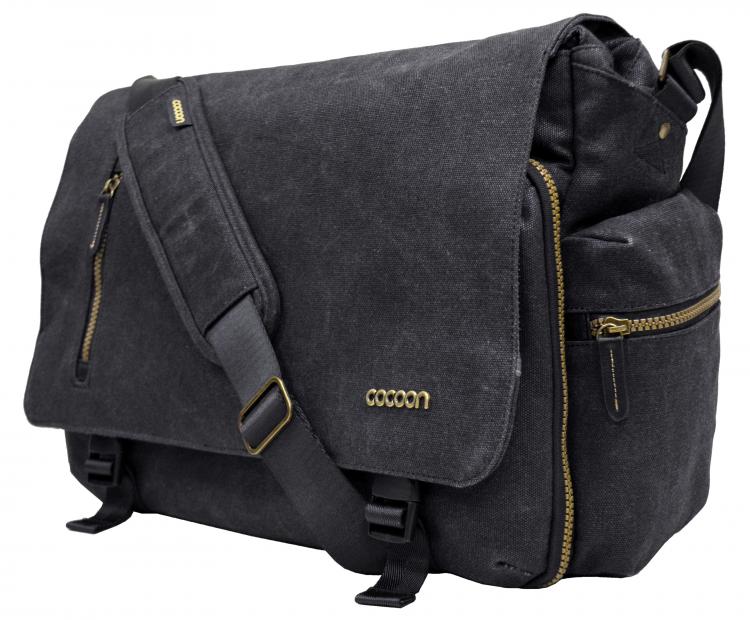 The urban messenger bag is made from a water resistant wax canvas exterior, has an adjustable padded shoulder strap, has a trolly strap to easily connect to a piece of wheeled luggage, weighs 3.1 lbs, and measures 8.5 inches wide x 13 inches tall x 7 inches deep.