These Caveman Chopsticks Are Perfect For Someone On a Diet or Paleo
By Ryan on 12/09/2021 11:29 AM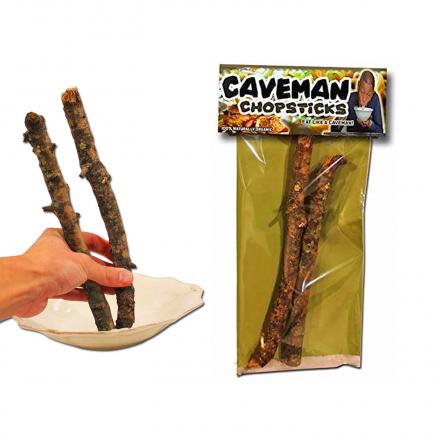 There's nothing quit like giving a good gag gift for Christmas or a birthday is there?! Seeing there face slowly look your way in pure disappointment, shock, and appall as they open a cat butt tissue dispenser, or a fart vacuum filter. Usually, it's the dumber the better right? So why not check out these absurd Caveman Chopsticks?! They could be the dumbest thing we've found yet, and they're perfect!
If you have a someone in your life that struggles with real chopsticks, or is just not quite as cultured as the rest of the family, perhaps it's time to let them know by getting them some Caveman Chopsticks!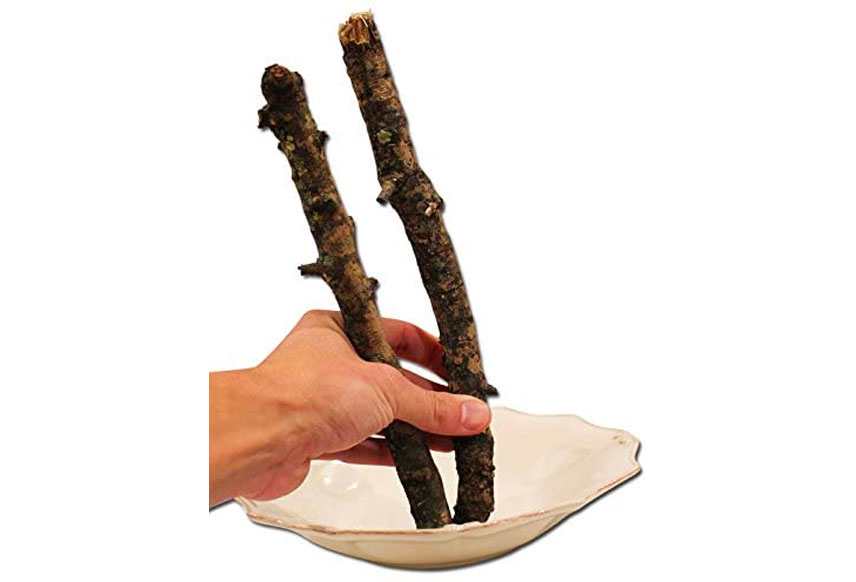 The Caveman Chopsticks are simply two thick sticks that you can allegedly use as makeshift chopsticks. Will they ever be opened or used as chopsticks? No probably not, as they'll swiftly be thrown into the trash upon getting home. But that's not to say it won't be hilarious watching them open such an absurd gift.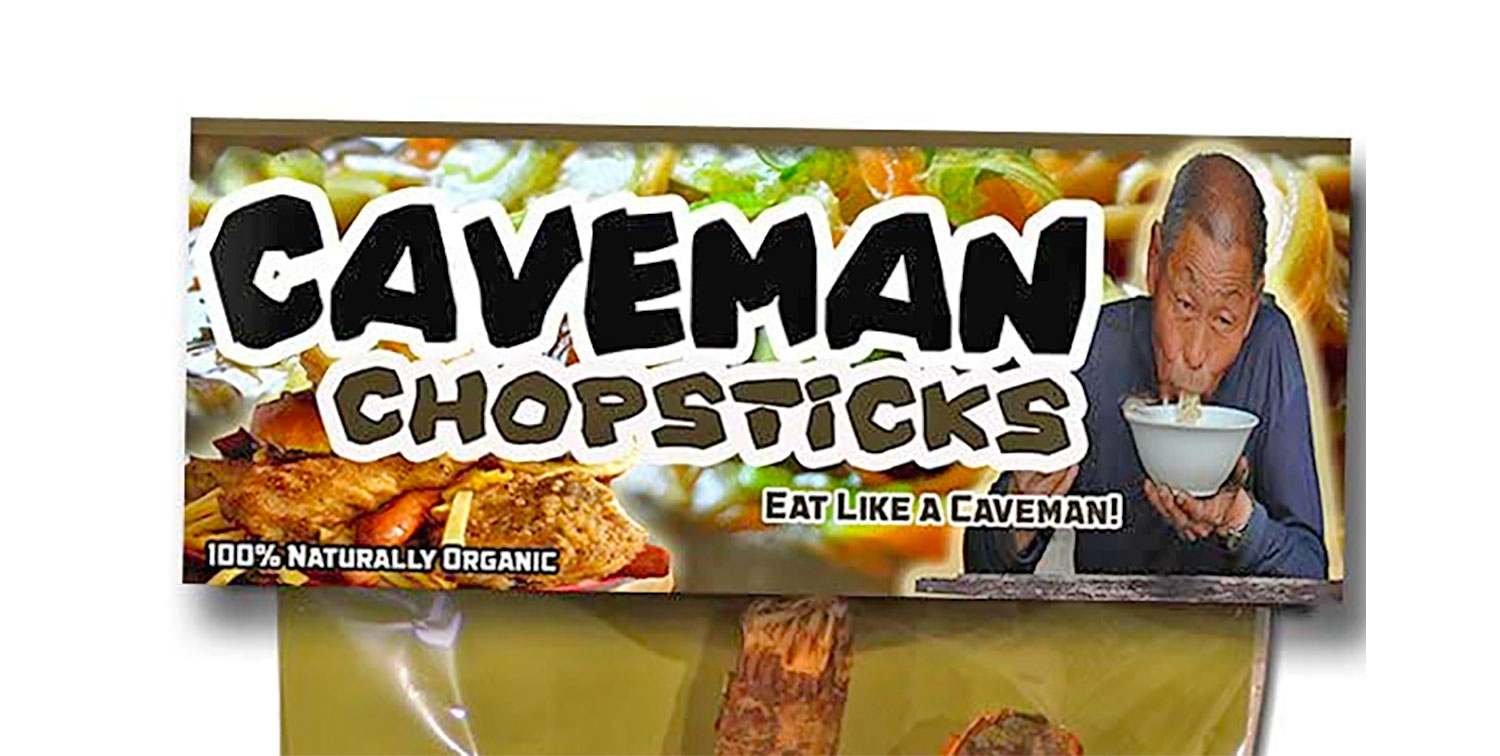 Perfect for the primitive man or woman in your life, the Caveman Chopsticks come in a great set of packaging that'll let you giftee know just what they've just gotten, and how uncultured you truly think they are!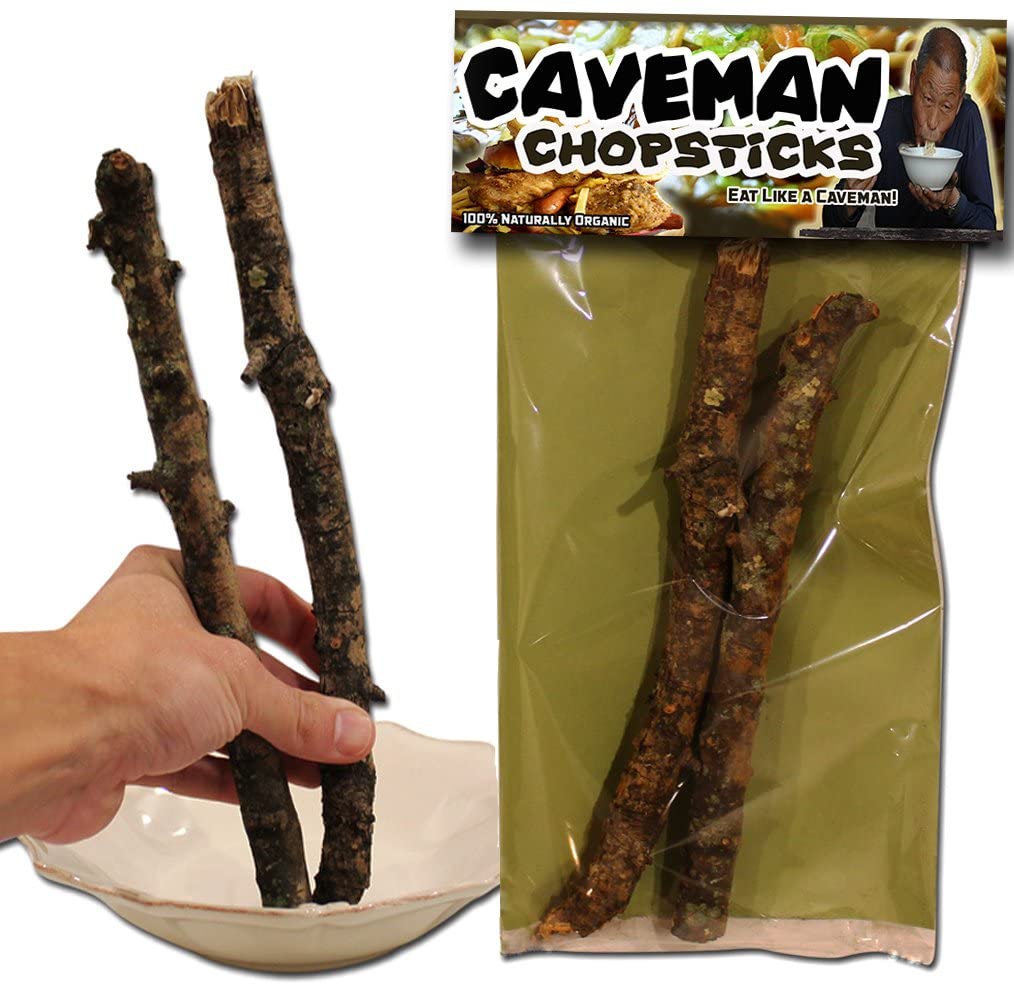 Perhaps you're looking for a gift for vegan or someone on the Paleo diet. What better gift to give them than an all natural set of sticks that'll help them devour their vegan and paleo friendly leaves and foods.

The Caveman Chopsticks come in a set of 2 sticks, and of course are meant as a novelty only and are not actually meant to be used as chopsticks! If that doesn't do it for you, perhaps these Lightsaber chopsticks will do the trick!