These Incredible Cat Towers With Connecting Bridge Is The Ultimate Cat Playhouse
By Ryan on 11/13/2021 6:40 PM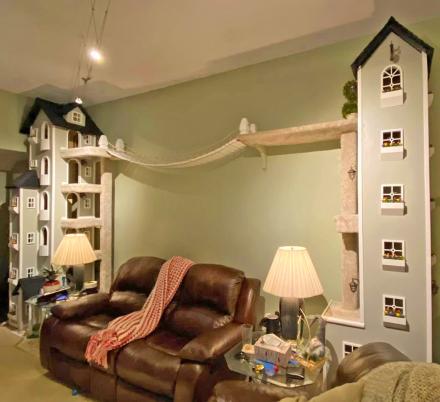 You may recall the Indiana Jones cat bridge that we posted a while back that lets your kitty hang out in the middle of a doorway, but what if there were two huge cat towers that the bridge was connecting? Well, that's just what this Connecticut man (Rob Coutu) has built for his cats in his house, and it may be the ultimate cat playhouse. Cats love to climb and be up high on things to get a good view of their surroundings, so it only makes sense that his cats absolutely love playing on the cat towers that he built!
The giant cat towers look like something straight out of a Disney movie, being slim, super tall, and extravagant with incredible designs throughout each of the two structures. A dangling rope bridge connects the two towers so his cats can easily move between the two while still keeping the height advantage that they love to have. This all takes place right in Rob's living room where he places the giant cat towers that he built.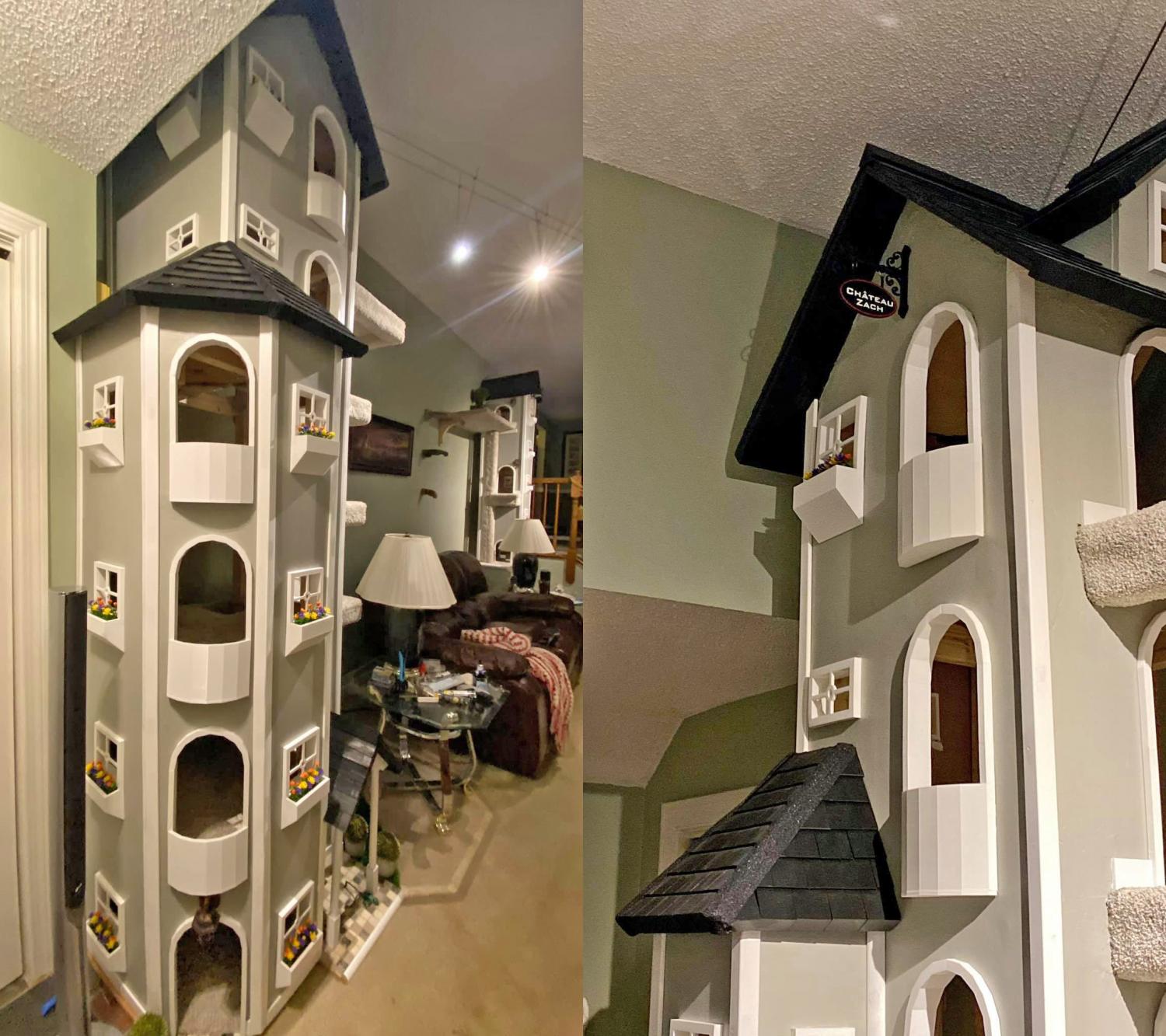 Image credit: Kitty Towers by RACoutu
The giant connecting cat towers gained so much popularity after he posted pictures of them online that he created a Facebook page to keep followers updated the future of the cat towers. Rob plans to create plans that he will sell online so that people can build their own cat towers.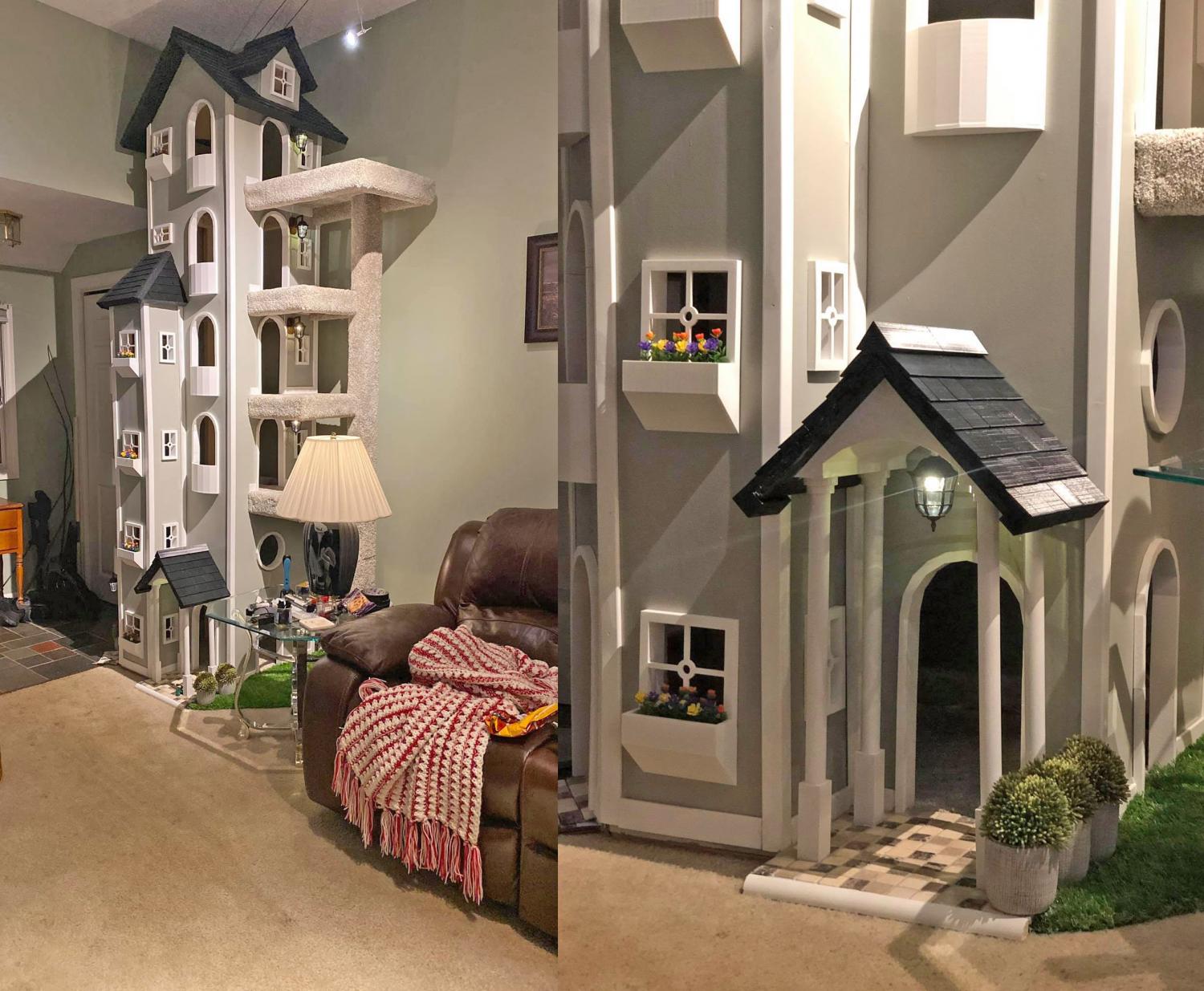 Image credit: Kitty Towers by RACoutu
"Because of the demand, I am considering making them for people as a custom install, once I have sorted out all the legal stuff. That said, the price would vary but the larger tower shown on the left would most like start around $5,800 est. plus tax and any extra related fees."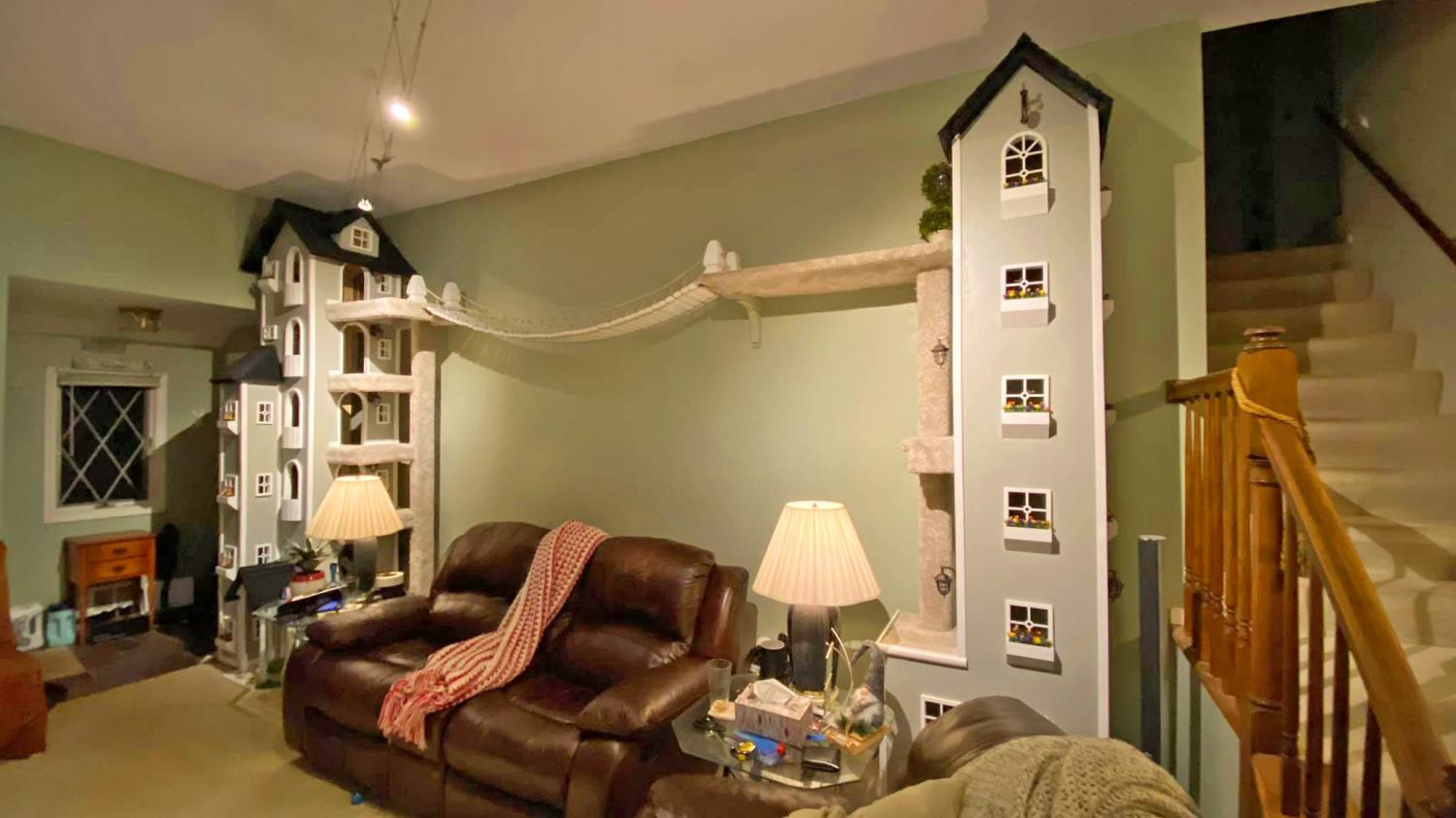 The unique cat towers are extremely detailed with tons of windows that his kitties can peak out of, softer carpeted areas, lights to illuminate the towers at night, mini tiles floors, shingled roofs, faux flowerpots in each window, mini banisters, elegant columns around entrances, and more.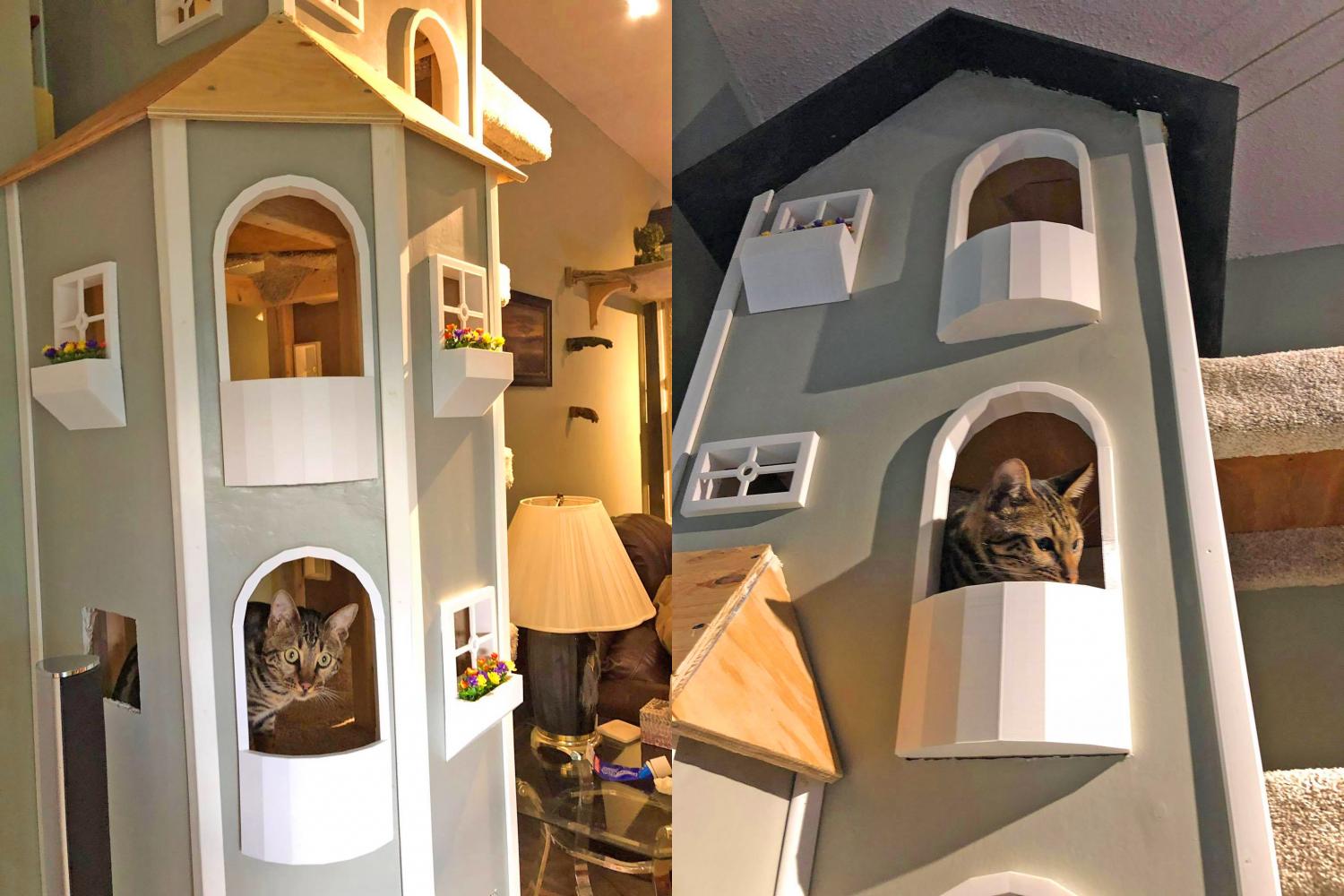 Check out the giant cat towers with connecting rope bridge in action via the video below.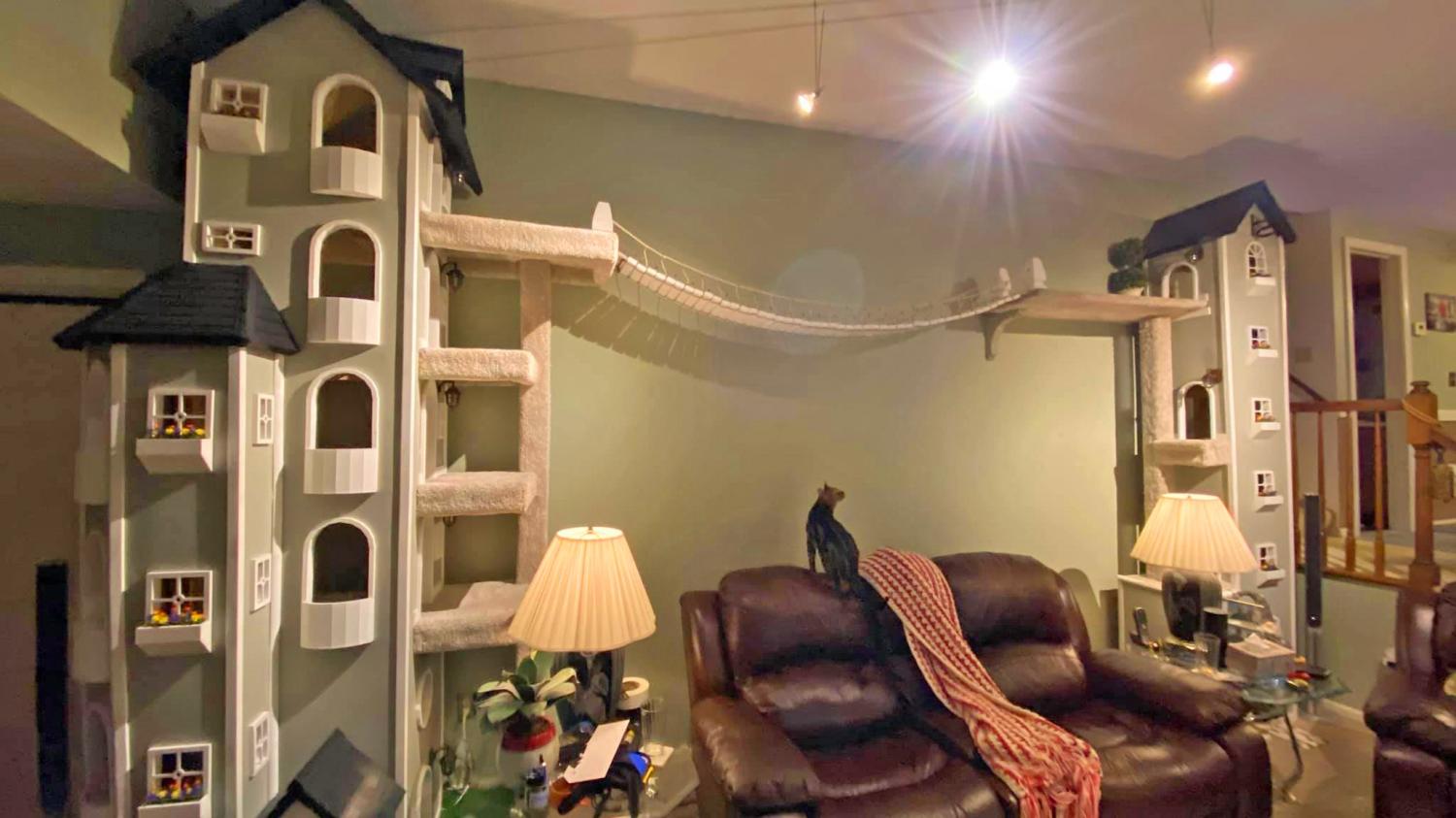 Image credits: Kitty Towers by RACoutu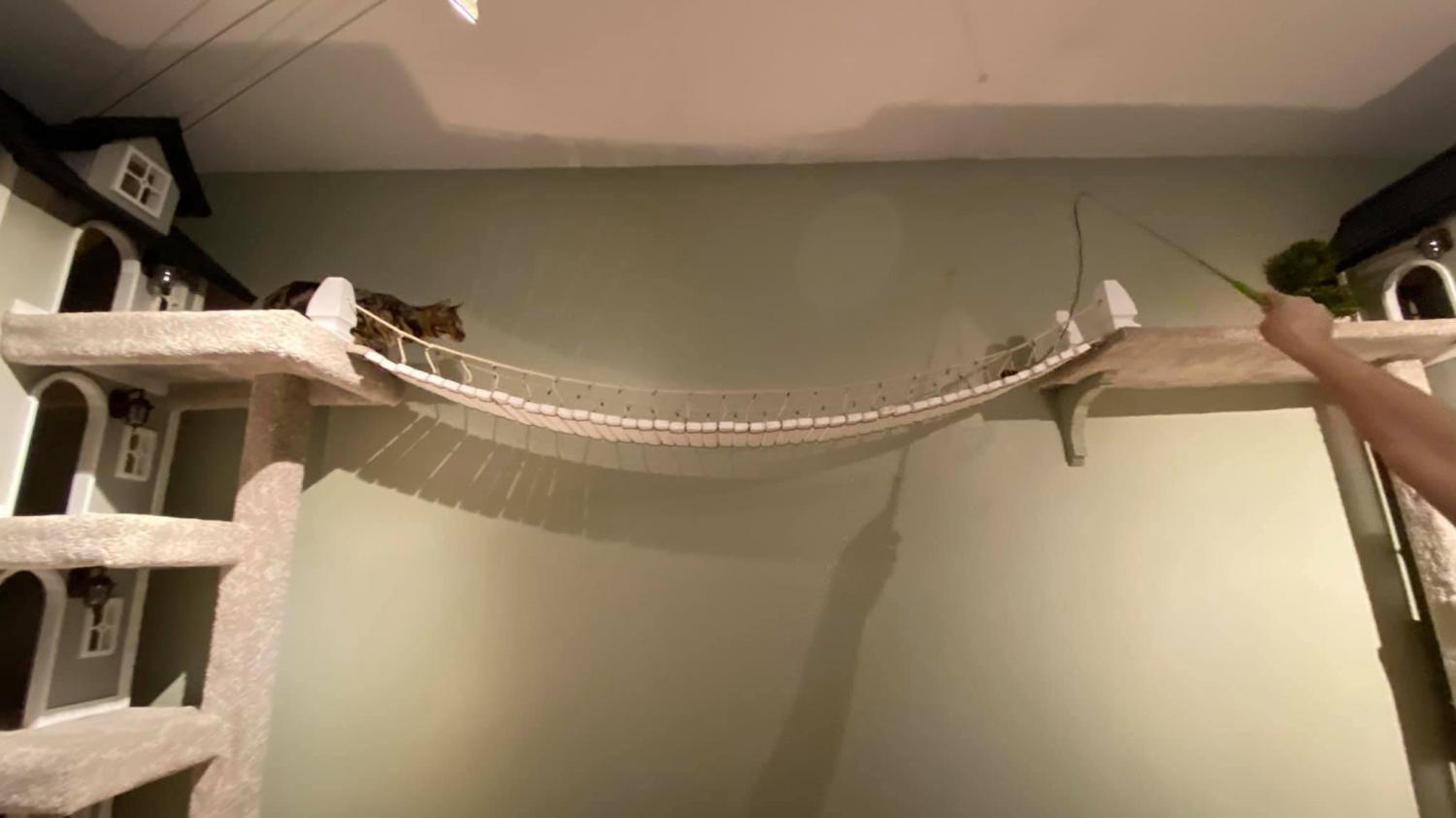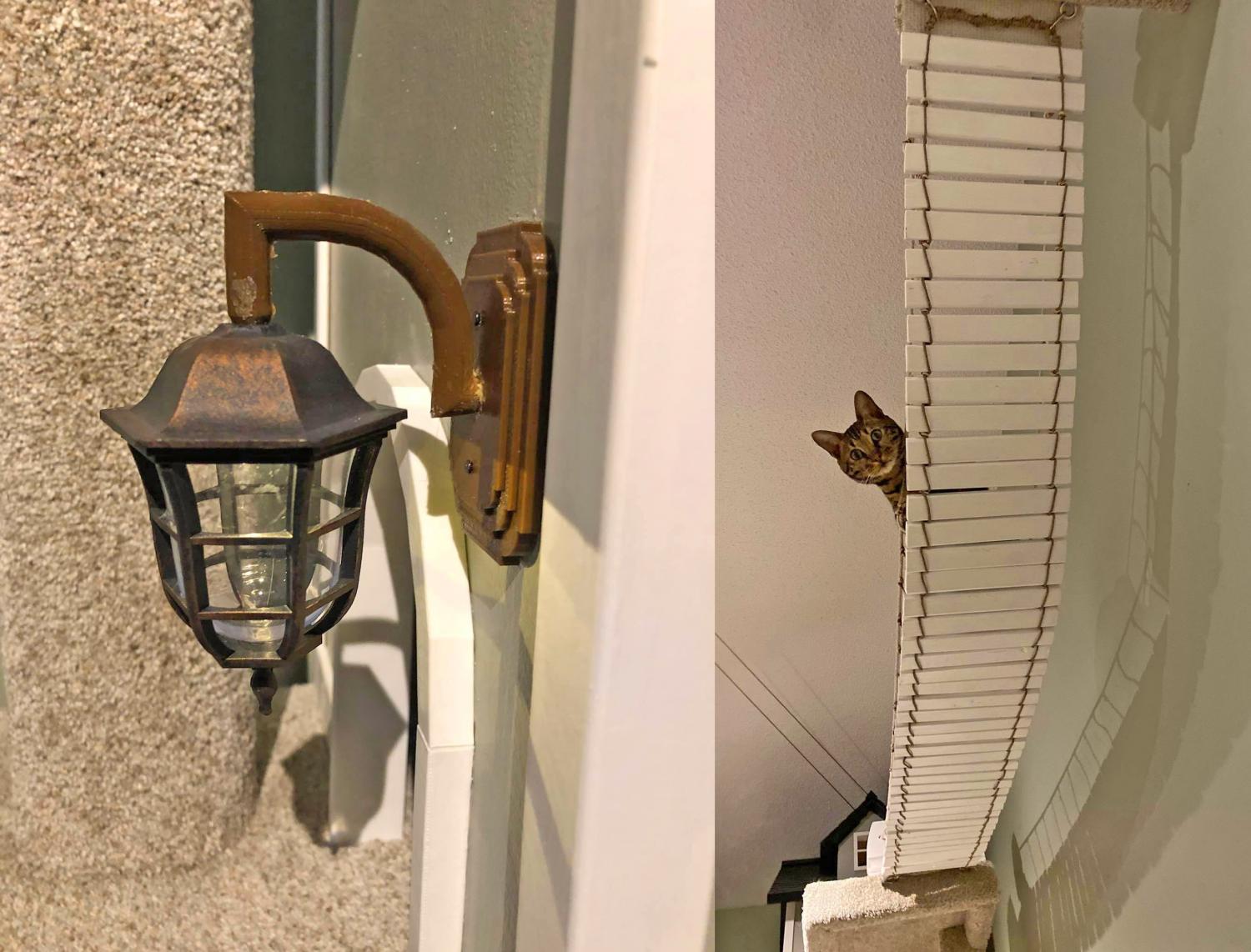 Image credits: Kitty Towers by RACoutu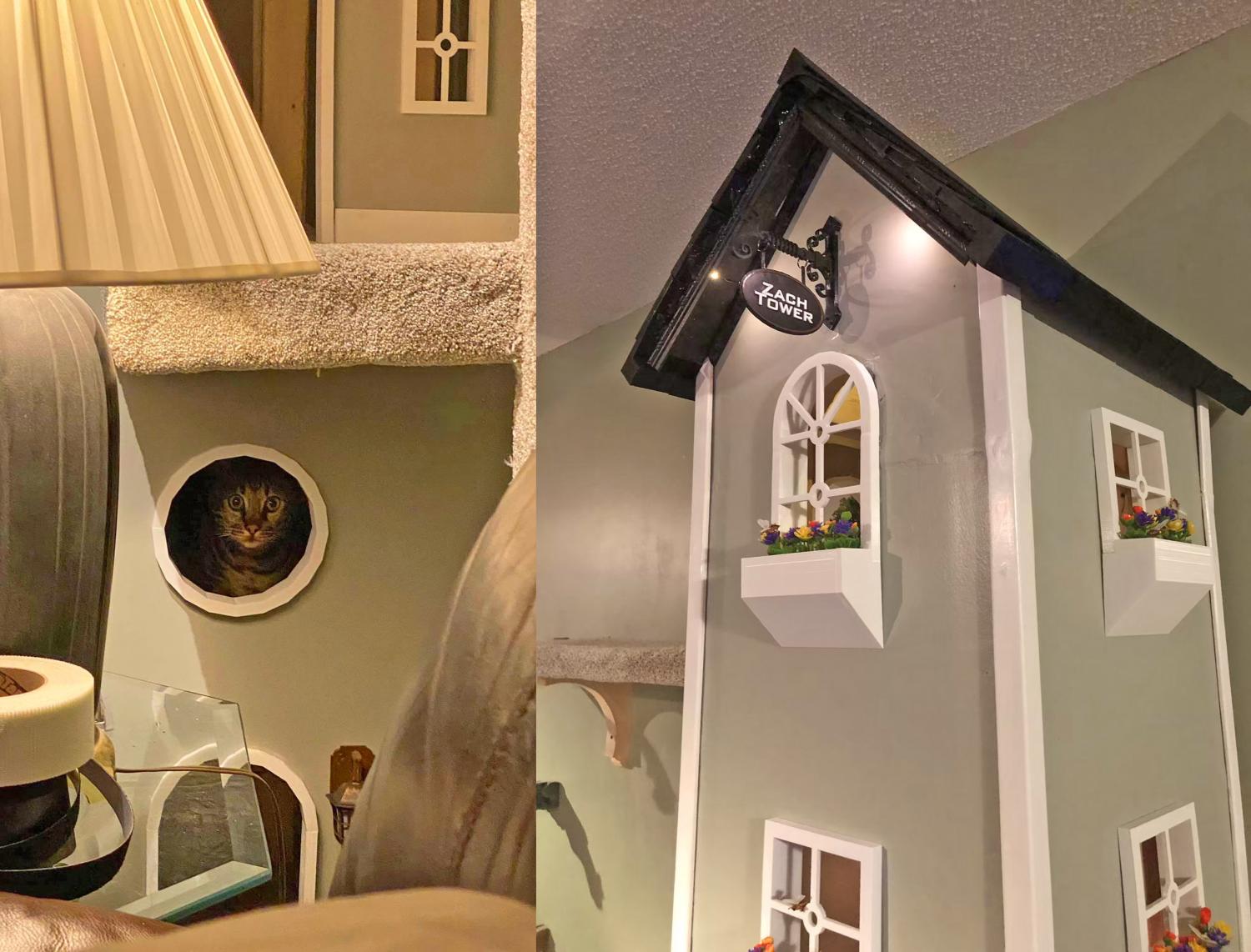 Original plans to create the cat towers: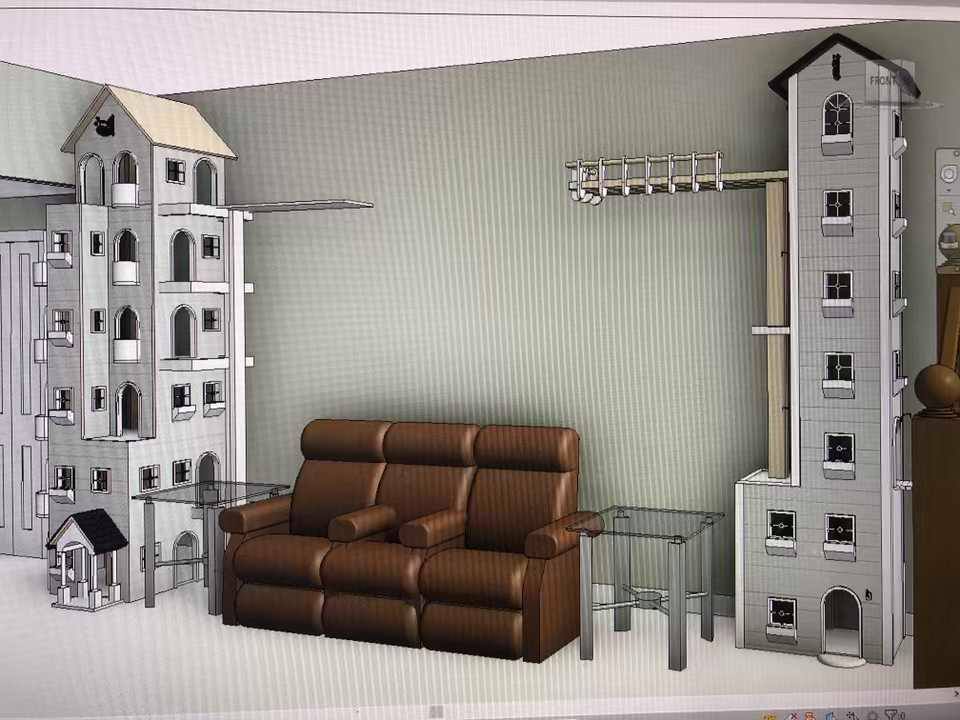 Image credits: Kitty Towers by RACoutu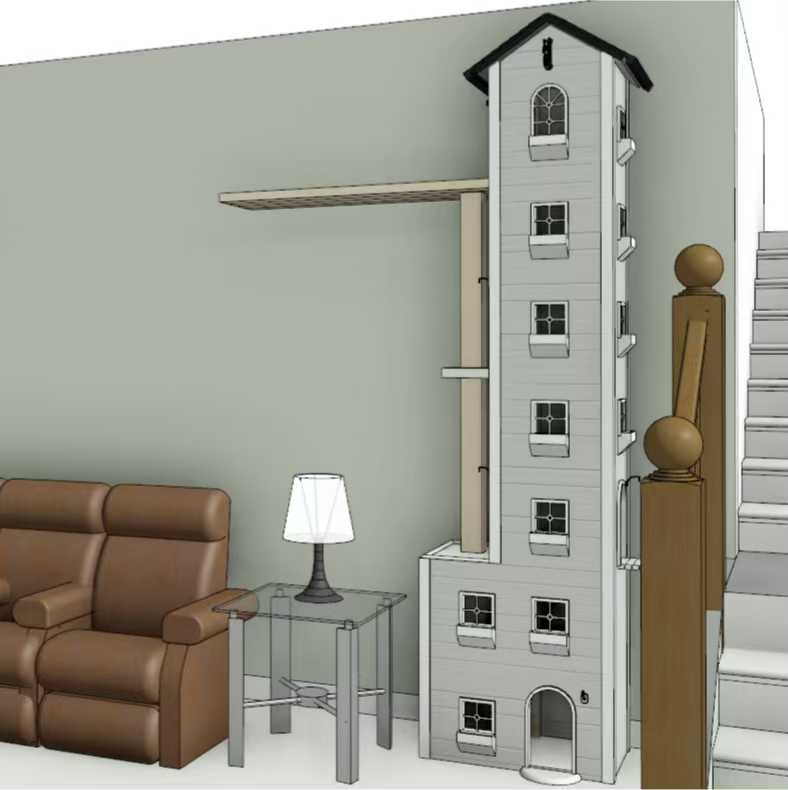 Subscribe To Our YouTube Channel