Cute Cat and Dog Head Car Seat Pillows
By Ryan on 08/20/2019 2:56 PM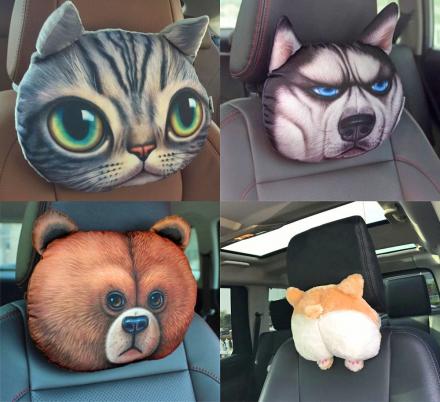 If you're a dog or cat fanatic, chances are your bumper is filled with stickers stating such. If you're looking to take your love for your pets and animals to the next level, look no further than these unique car seat headrest animal head pillows.
Each cat and dog head car seat pillow features large bulging cute eyes, are super soft and comfy to lay your neck or head on while driving, and easily attaches to pretty much any car seat headrest.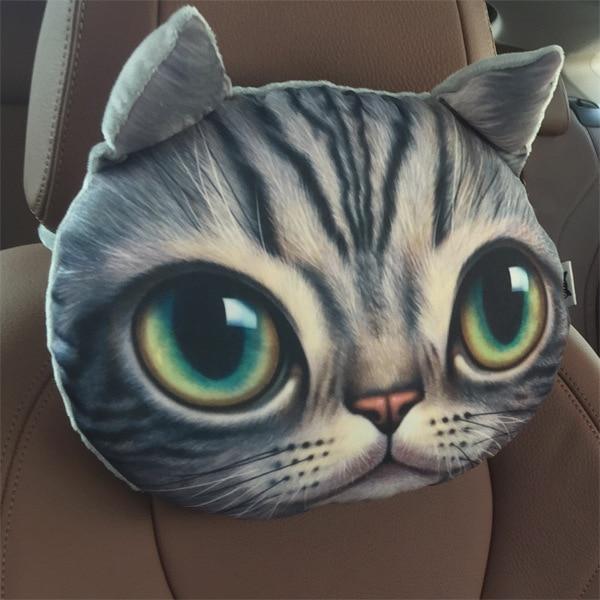 The cute animal head rest pillows come in a variety of different cat breeds and colors to choose from, as well as many different dog breeds, including a German Shepherd, husky, bulldog, and more. There's even other animals besides the cats and dogs available including a bear, a panda, a tiger, a leopard, bunny, and more.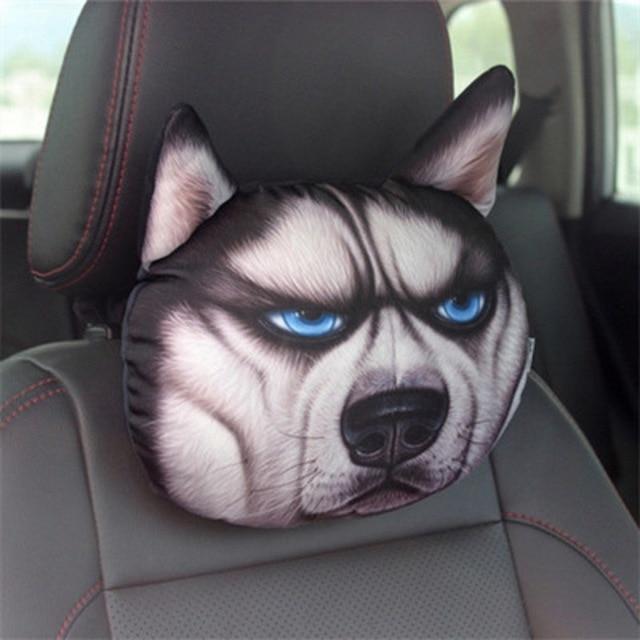 The car seat animal head pillows are made from a polyester cover along with cotton filling, uses an elastic band along the back to go over almost any kind of car seat headrest, it's washable if it gets dirty, and each one will measure a bit differently depending on the animal you select. Though most will measure right around 11.8 inches wide x 8.6 inches tall.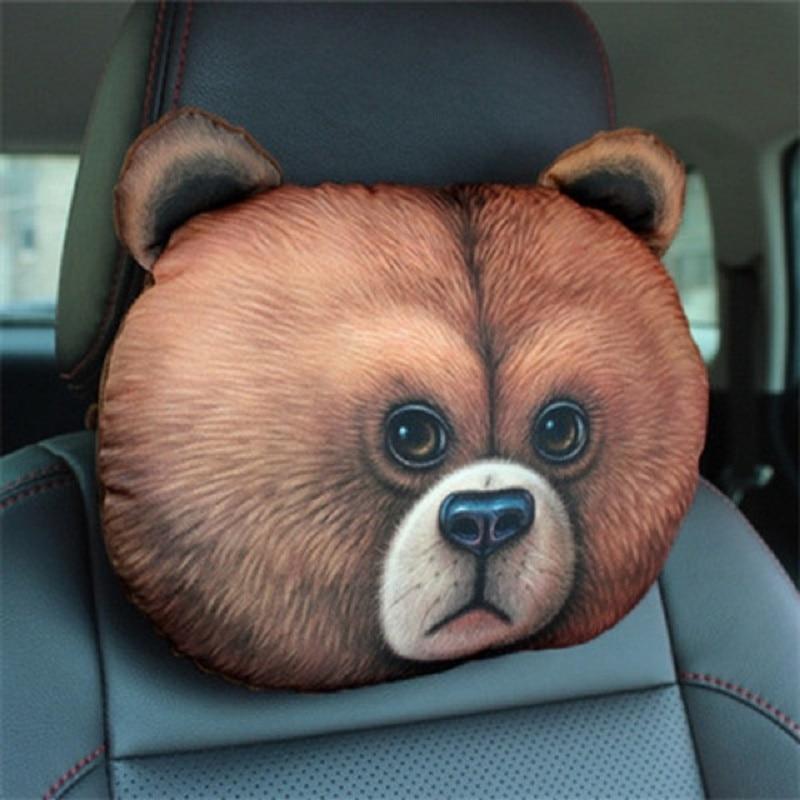 Car seat headrest pillows that look like cute animals
Elastic band attaches to almost any car seat headrest
Comes in many different animals (dogs, cats, bear, panda, etc)
Made from polyester and cotton
Will measure around 11.8 inches wide x 8.6 inches tall (depending on selection)
Washable if it gets dirty