CasusGrill: Biodegradable, Portable and Disposable Mini Grill
By Ryan on 08/07/2018 8:19 AM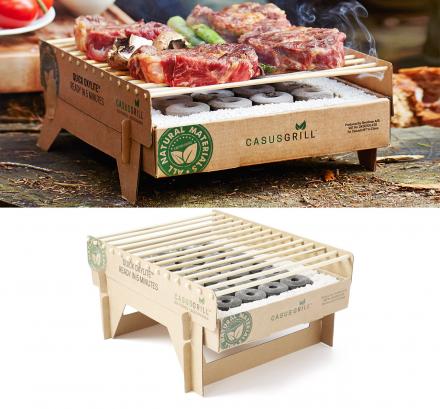 It's nice to do some grilling while hiking, camping, or just at the park, but you don't really want to haul around a 30 lb grill everywhere you go! The CasusGrill is a mini, biodegradable, portable grill that's completely disposable. Just use it once, to cook a full meal for everyone, and you can then throw it into a campfire, or into the trash knowing it'll naturally decompose.
The disposable grill is made using a cardboard frame, bamboo grill plates, and a lava stone lining to keep everything from burning once started. The CasusGrill uses bamboo charcoal briquettes as the charcoal, which heat up in about 5 minutes and will stay hot for around an hour. It'll retain a temperature of around 400 degrees F.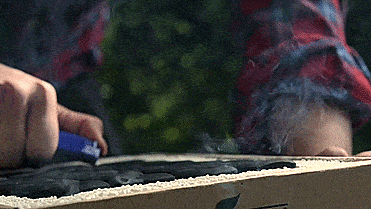 The portable compostable mini grill comes in a handy package that lets you easilhy haul it around until you need it. You can then just pop open the package, assemble, and light it up all within about 5 minutes.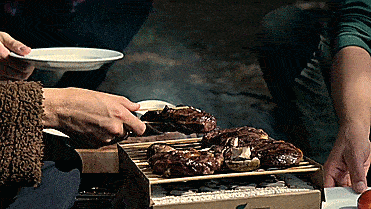 The CasusGrill portable mini grill does not require any lighter-fluid, is constructed of 100% natural materials, uses less charcoal, and emits 50% less CO2 compared to other single-use grills, it weighs 2.2 lbs, and measures 12.2 inches long x 9.2 inches wide x 5 inches thick.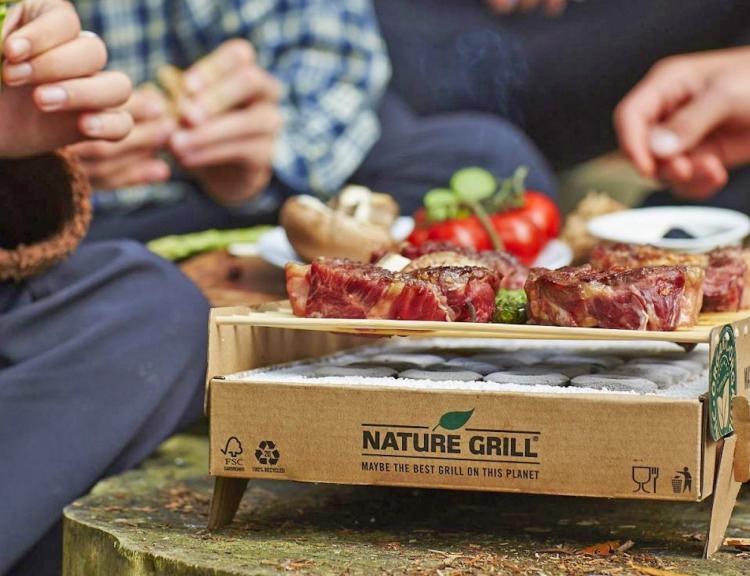 Check out the CasusGrill, the super portable biodegradable disposable grill in action via the video below.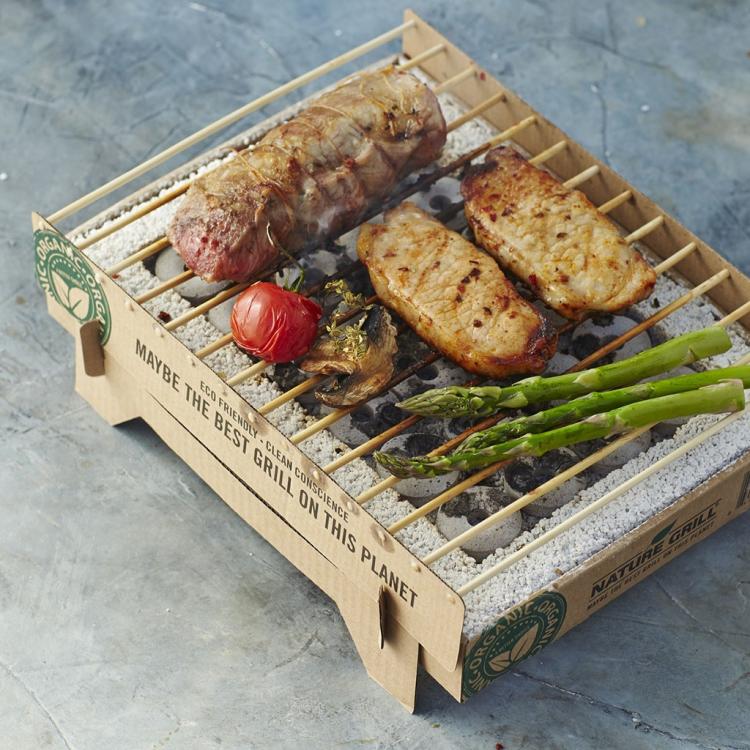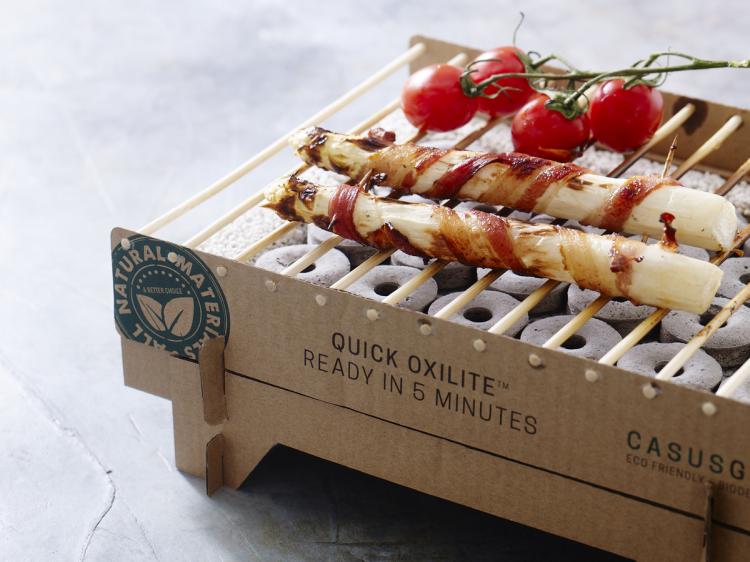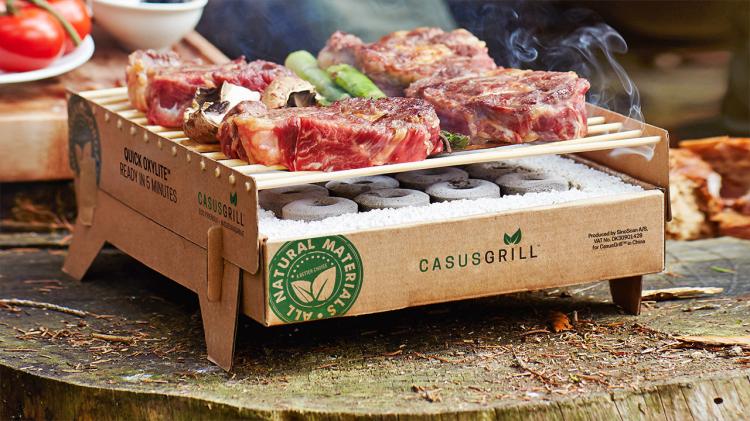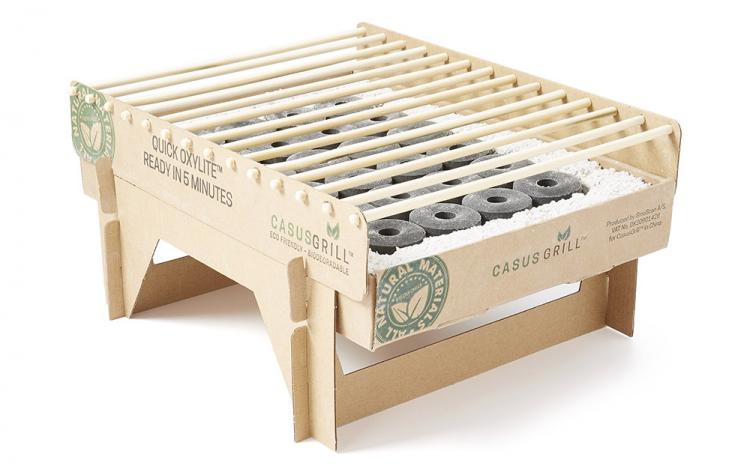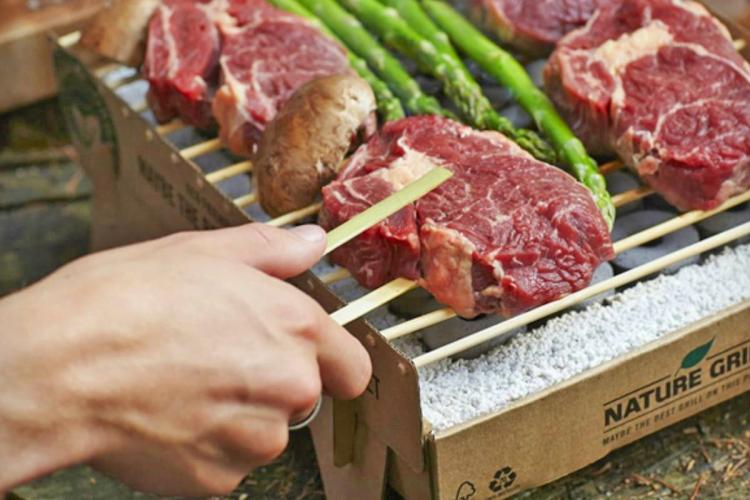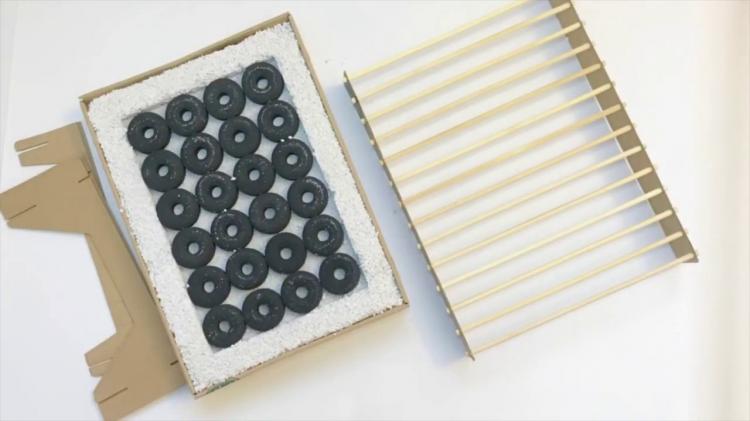 Subscribe To Our YouTube Channel