There's Now a Fanny Pack That Makes It Look Like You're Wearing a Thong
By Ryan on 01/02/2020 3:26 PM (Updated: 06/21/2021 10:50 AM)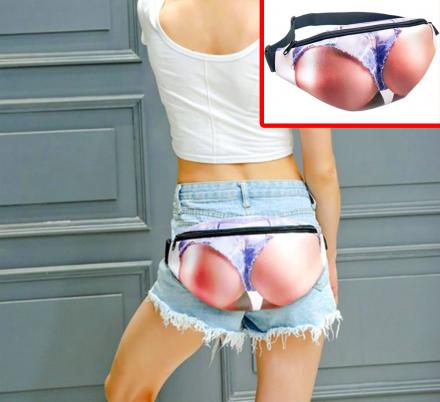 Have you ever realized that fanny packs are very rarely if ever actually worn on a persons fanny? They should really be called abdomen packs, or belly packs. Well, we've finally found a fanny pack that warrants the name fanny pack, and surely emphasized the word fanny. It's a funny fanny pack that makes it look like you have a women's booty while wearing some skimpy cut-off jean shorts.

Best when worn in tandem with the dad bod fanny pack
Sure to bring the attention of pretty much everyone around you while wearing it, the funny butt fanny pack should surely be worn on the rear, and features a zipper opening right on the top to store your essentials such as your smart phone, wallet, cash, cards, passport, keys, and more. Just don't go digging in your crack when everyone's staring at you.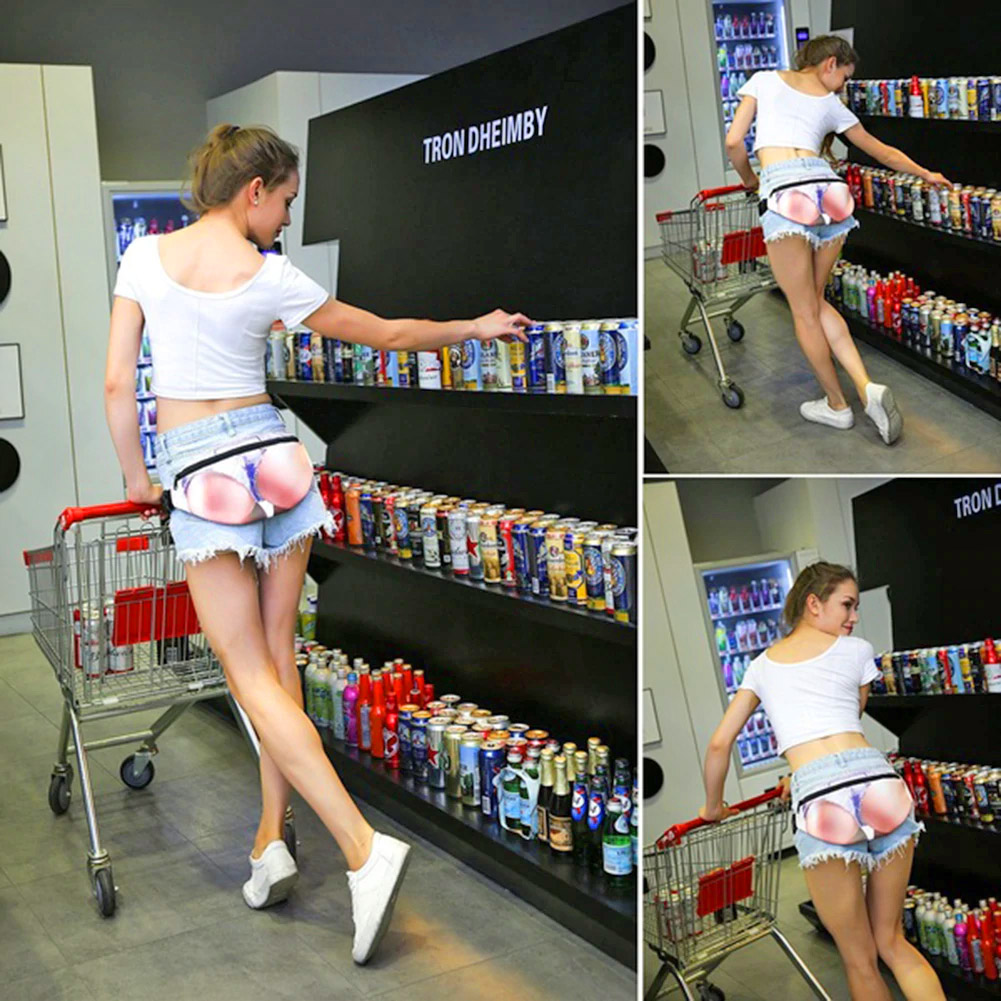 If you don't feel like baring it all yourself, but still feeling like garnering the attention from that bare skin, perhaps this hilarious butt fanny pack is for you. It features a glistening women's buttox, in perhaps the shortest jean shorts that have ever been made. Or would you call that a thong? The world may never know...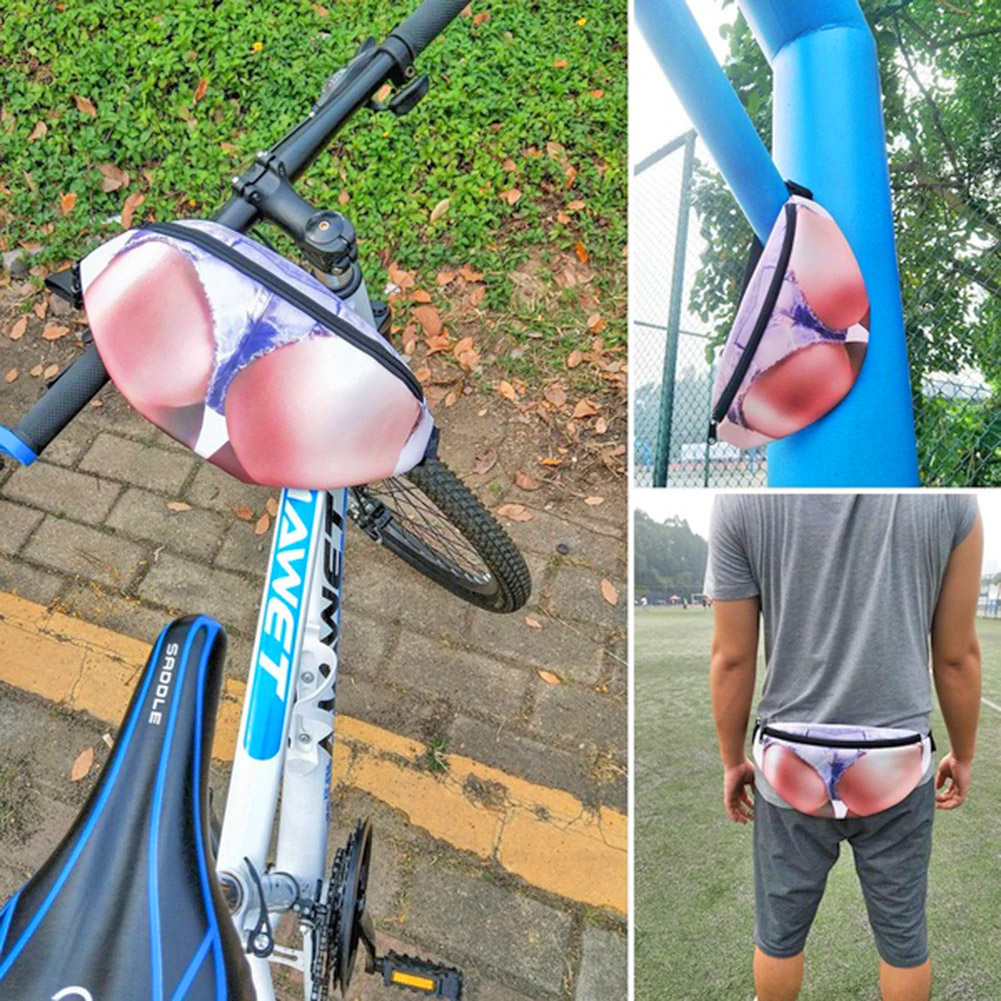 The prank butt shaped fanny pack is made from faux-leather material, which makes it durable and fully waterproof. A full sexy butt print covers the entire back of the fanny pack that makes it both funny and stylish (depending on who you ask), and has an adjustable strap that should connect to most standard sized humans. In total the butt crack fanny pack measures 15.75 inches long x 6.3 inches tall.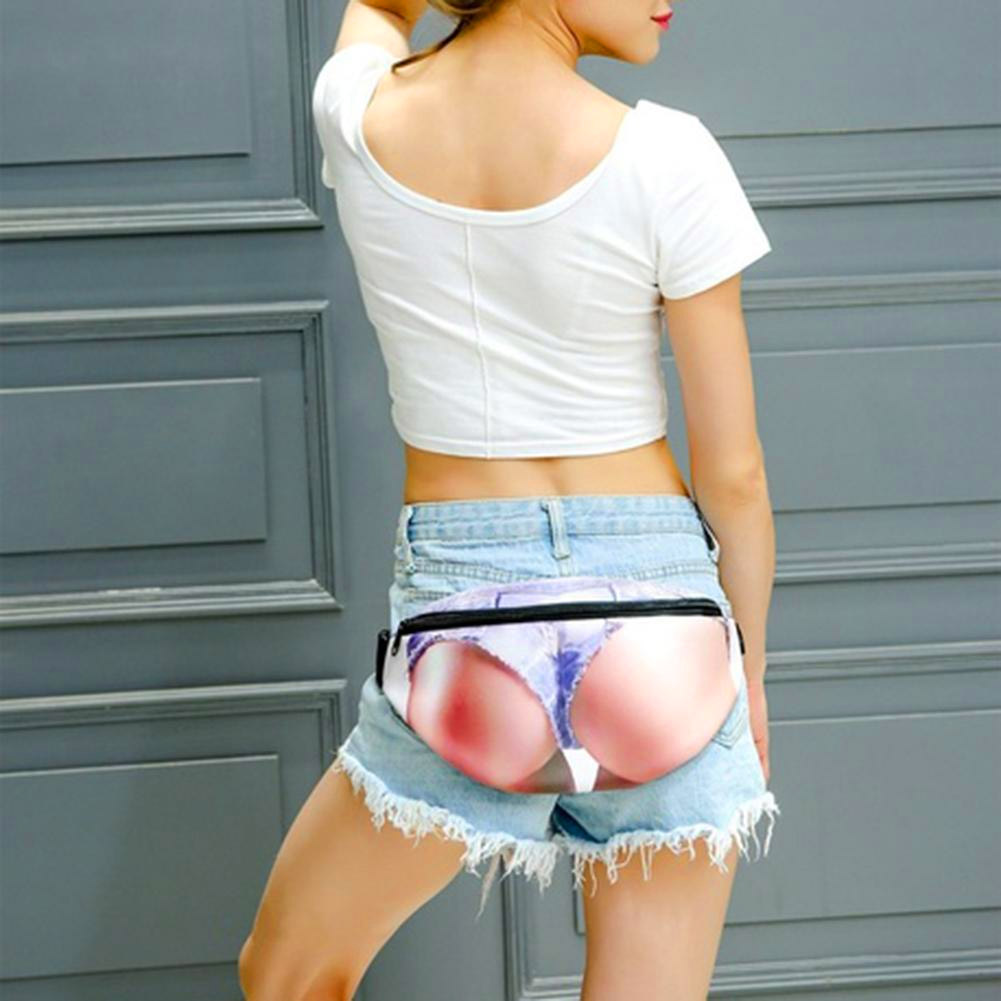 Check out another version of the butt crack fanny pack here.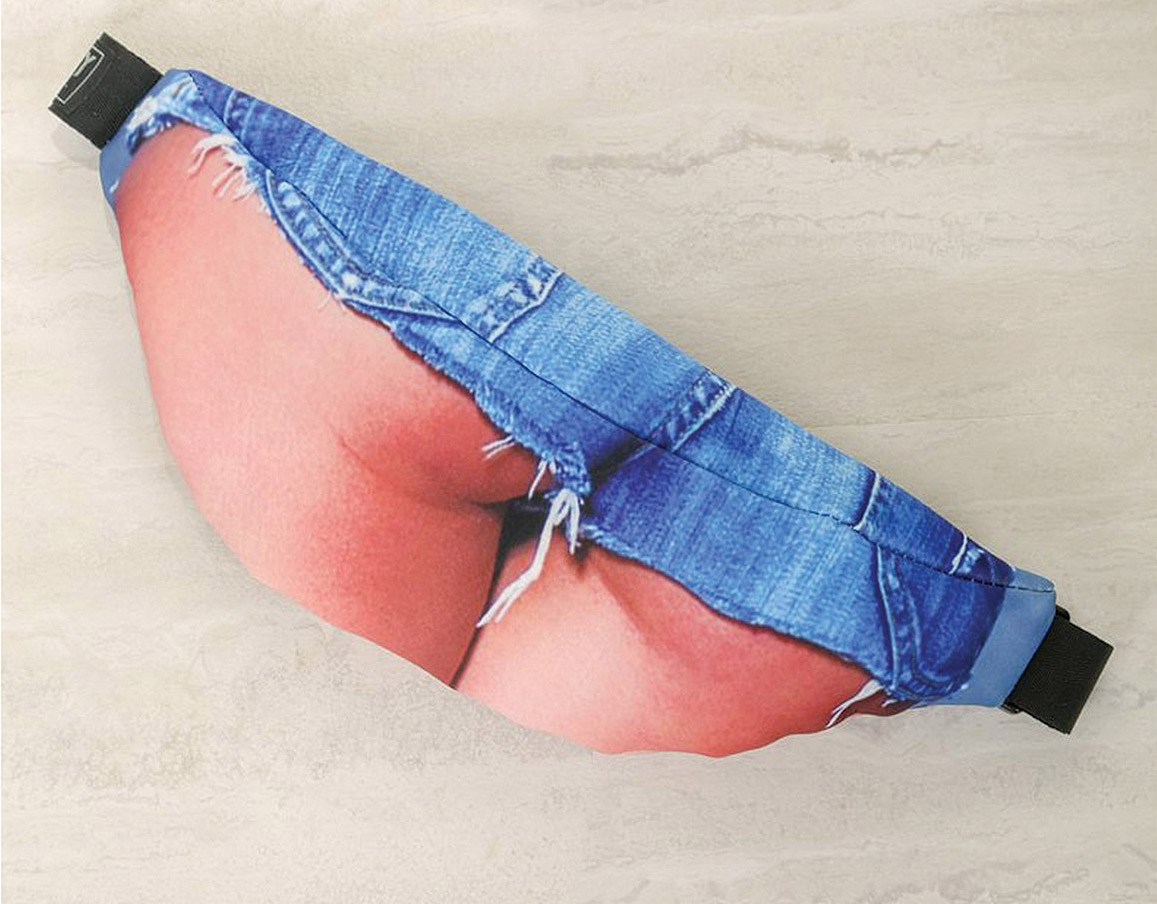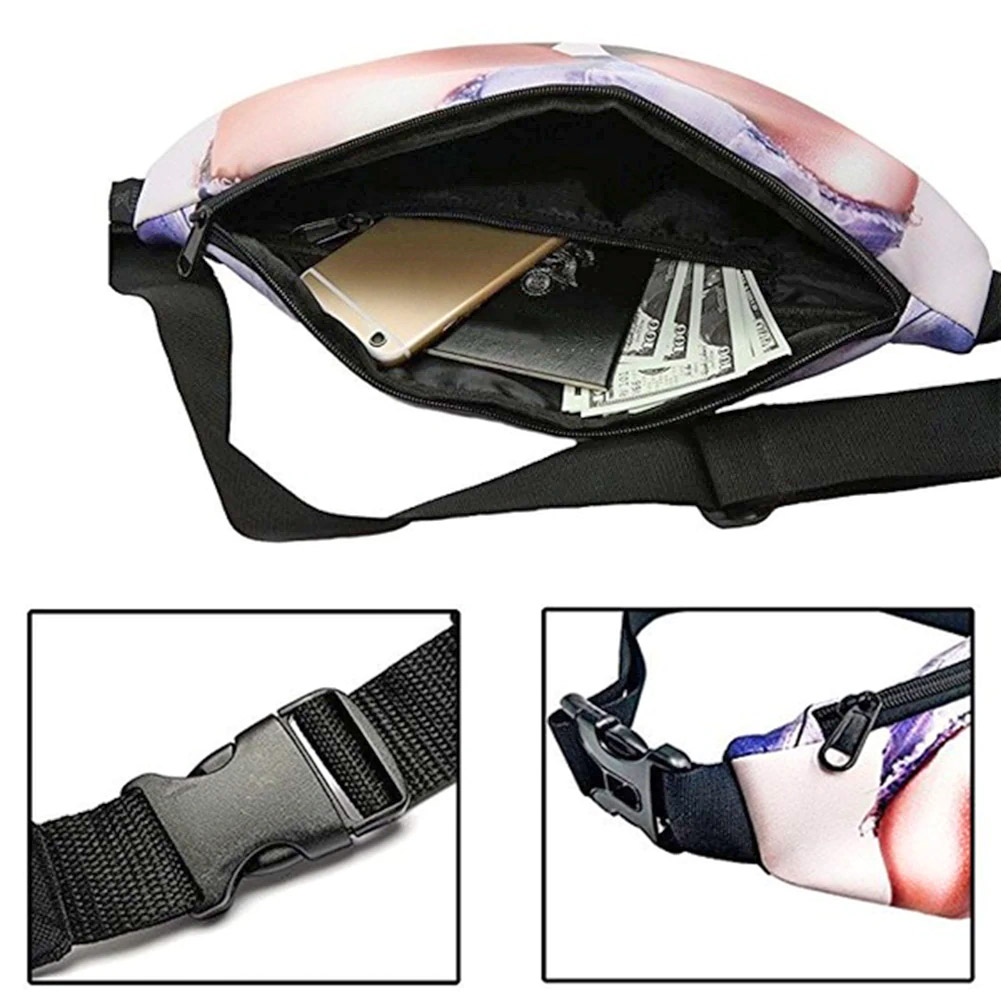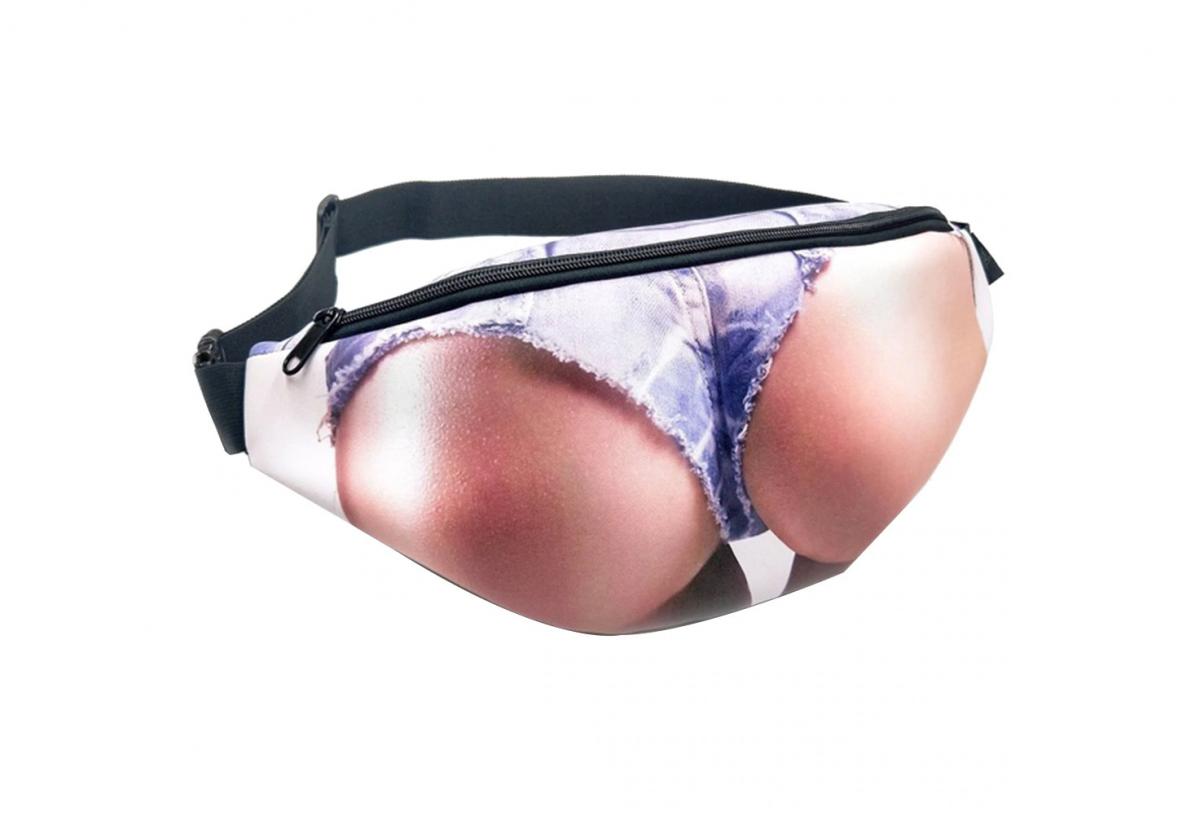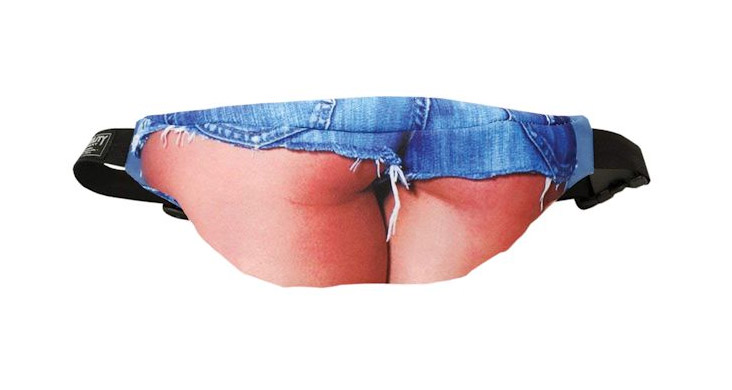 Get the Dad bod fanny pack here.