This Lego Compatible Play N Store Table Is Something Every Kid Needs In Their Life
By Ryan on 08/09/2019 11:51 AM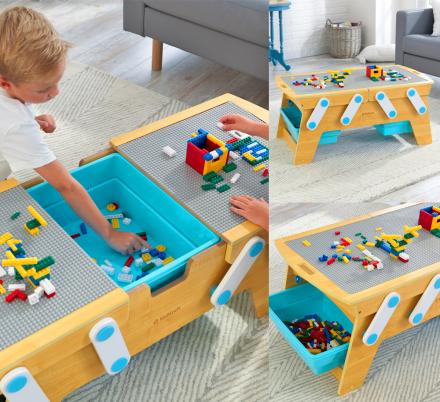 When I was a kid, we were forced to sit inside of a garbage bag to play with our Legos to prevent making a big mess. Well, not really, but you could imagine that probably happening with some parents sick of picking up hundreds or thousands of Lego pieces every day. This incredible new table called the KidKraft Building Bricks Play N Store Table, and it lets kids play with their building blocks right on top of the table, with an awesome little hidden container in the middle of the table to keep everything super organized.
The mini kids building block table has 2 movable tabletop pieces that move back and forth to reveal a storage container for your kids building block pieces. Your kids can open the table up to gather more pieces, or keep it close to build an extra awesome building on top of both table top pieces.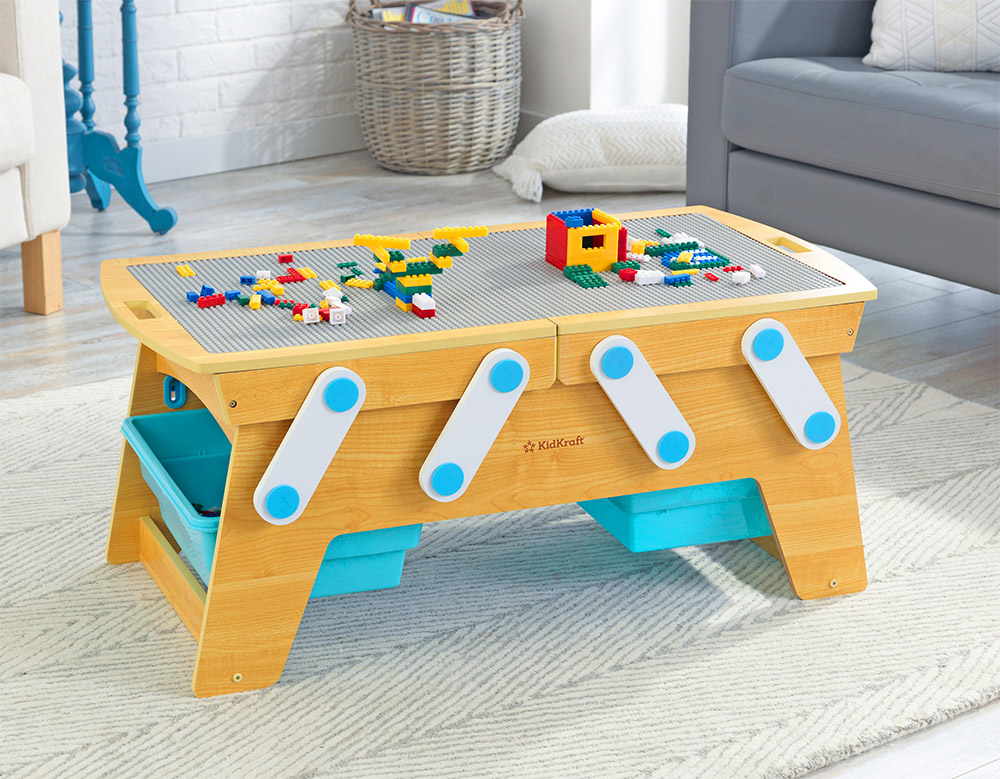 If the storage container in the center of the table isn't enough, there's also two more storage containers for building blocks located under both ends of the table. The tabletop of the kids table is made up of building block compatible material so they can start their creations right on top and have them securely in place.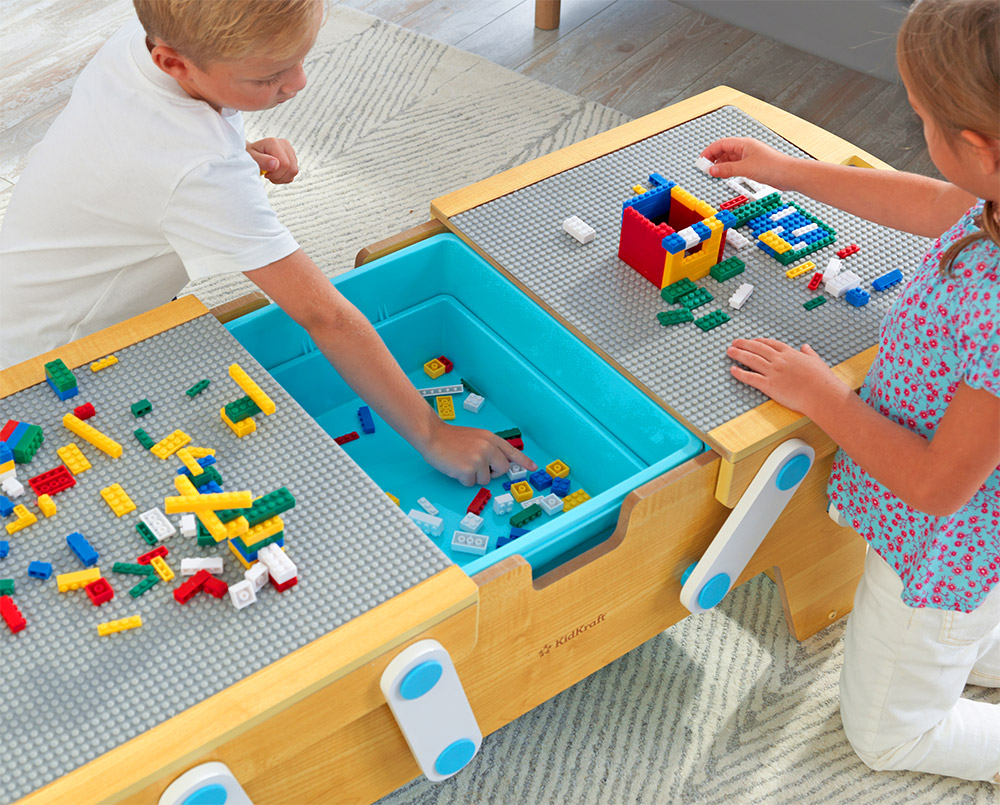 The 360 degree design of the table allows a bunch of kids to play at the same time on every angle of the table. It's compatible with Legos, DUPLO, and most other standard building block brands.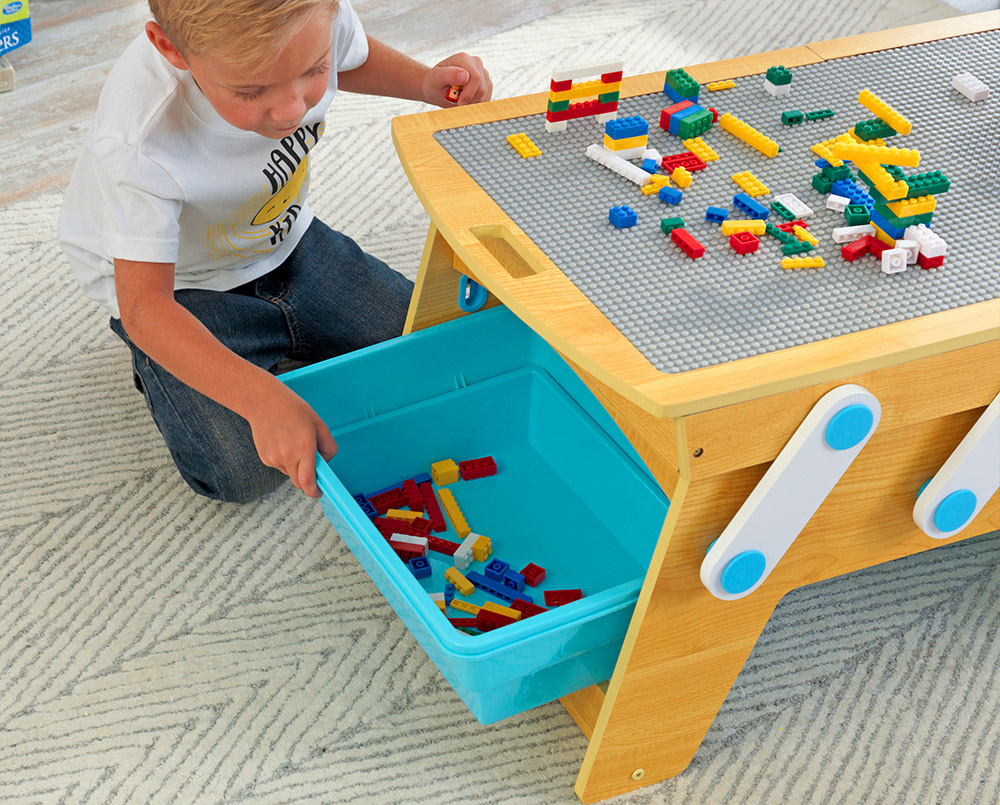 The building block table features a no pinch design that prevents kids from pinching their fingers in-between the tabletop pieces, it includes 200 pieces of building blocks to get your kids started with their creations, it's made with solid wood materials, weighs 29.8 lbs, and measures 35.5 inches long x 15.4 inches wide x 19 inches tall.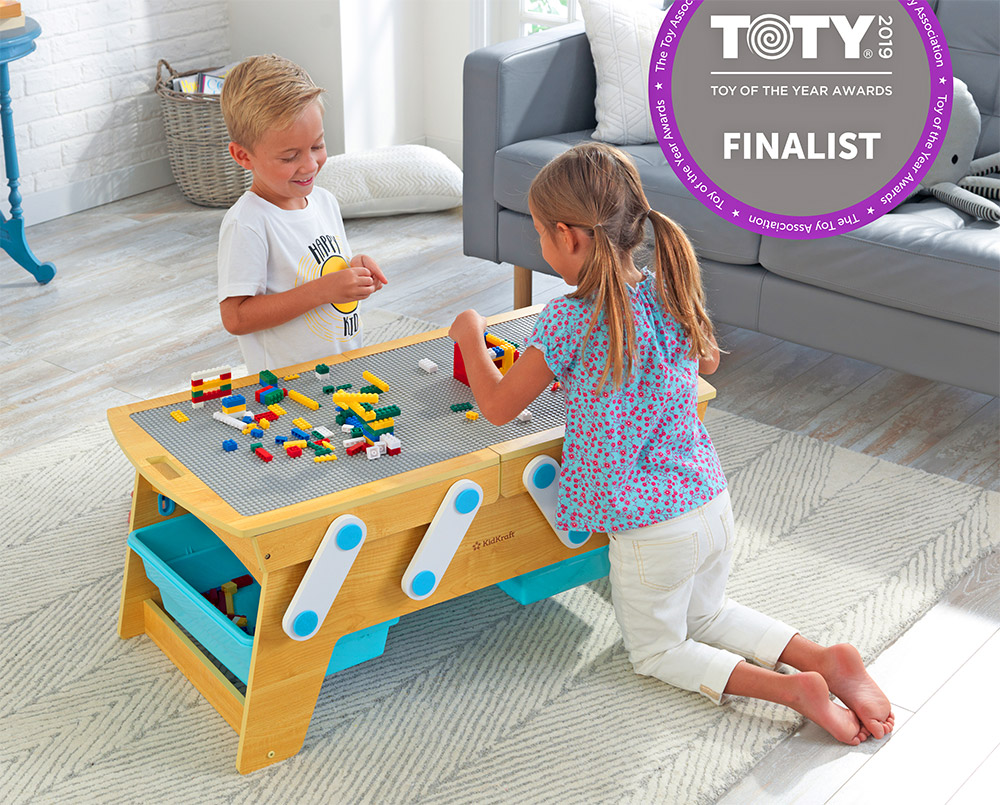 Check out the KidKraft building block table in action via the video below.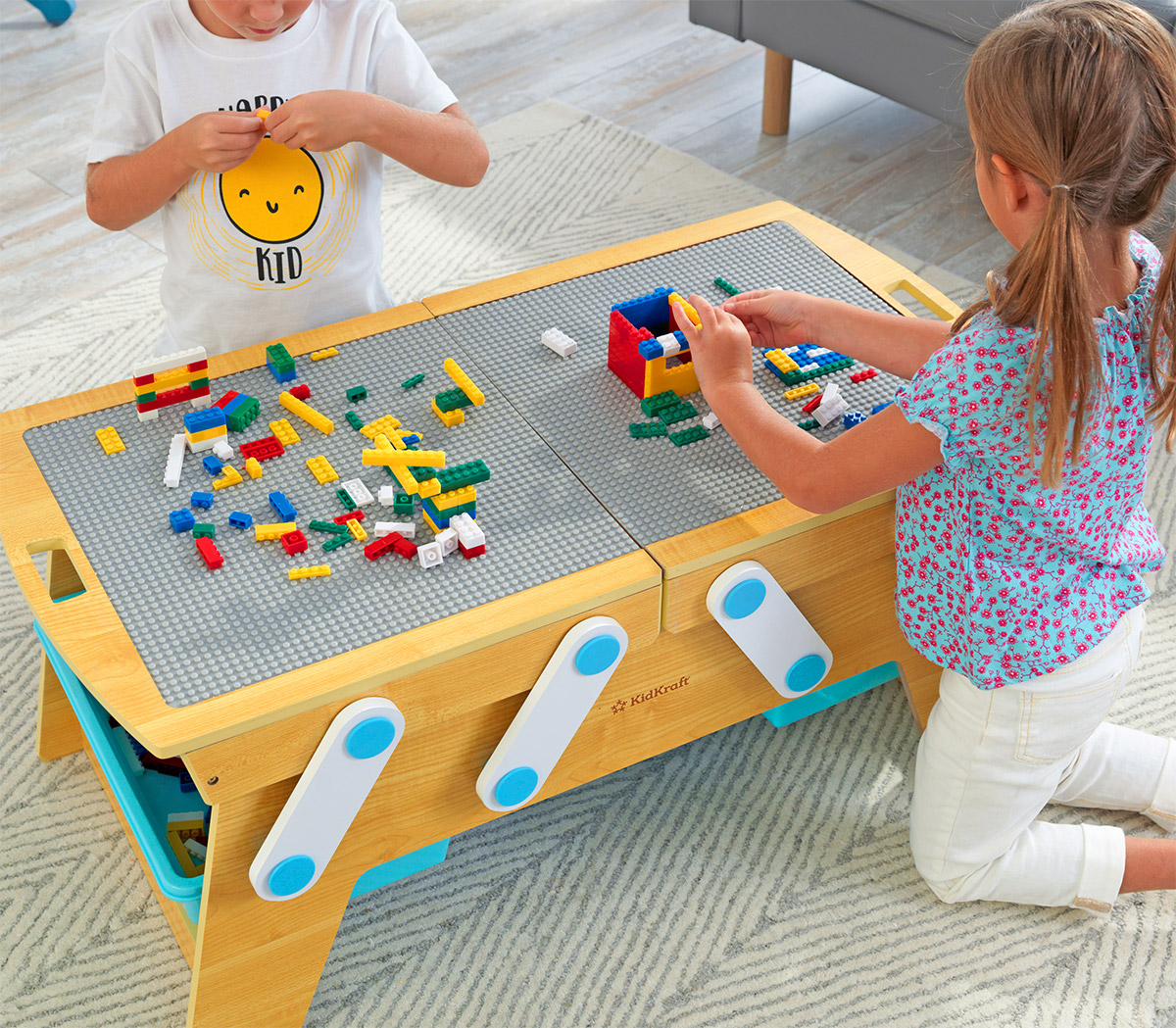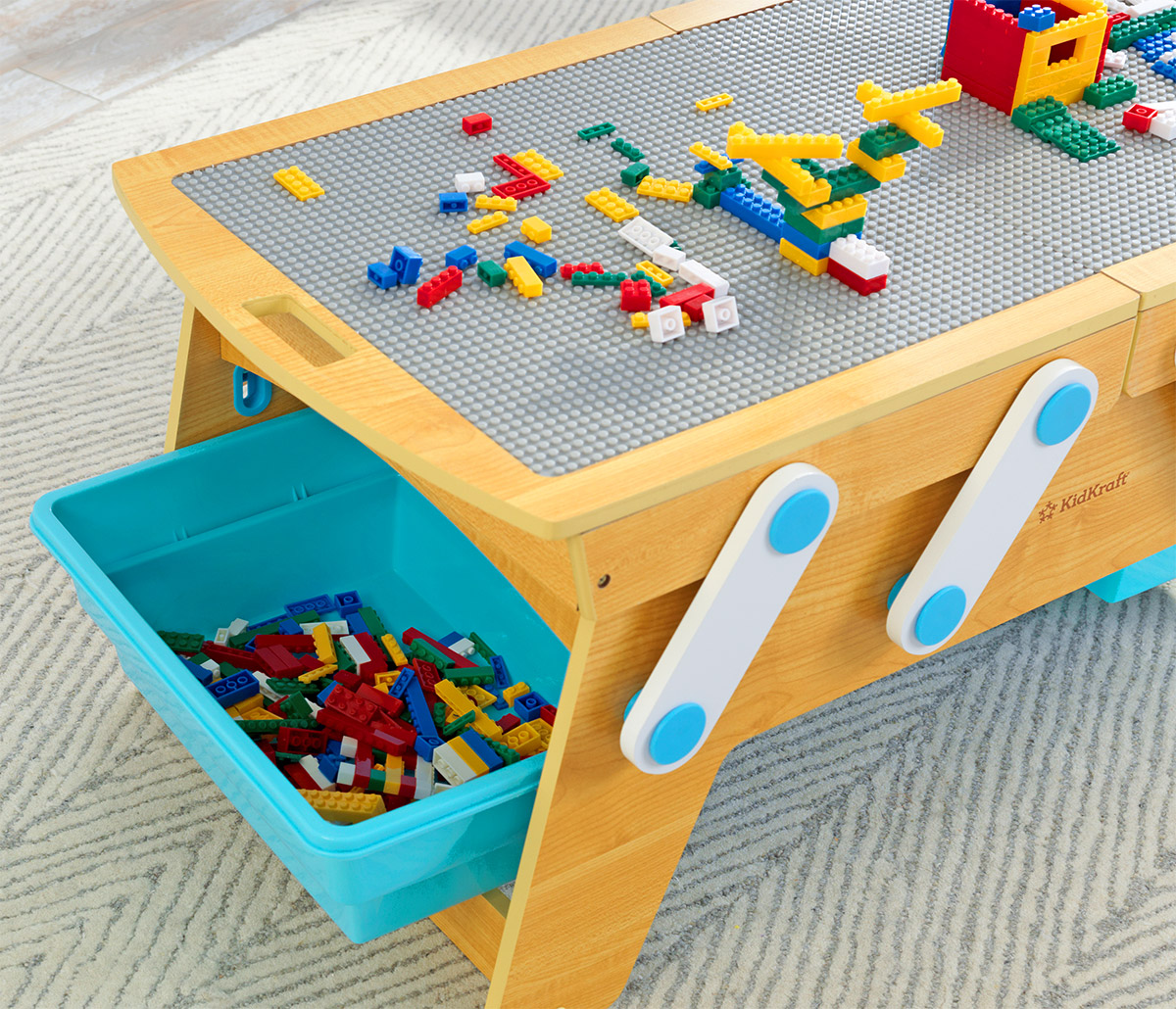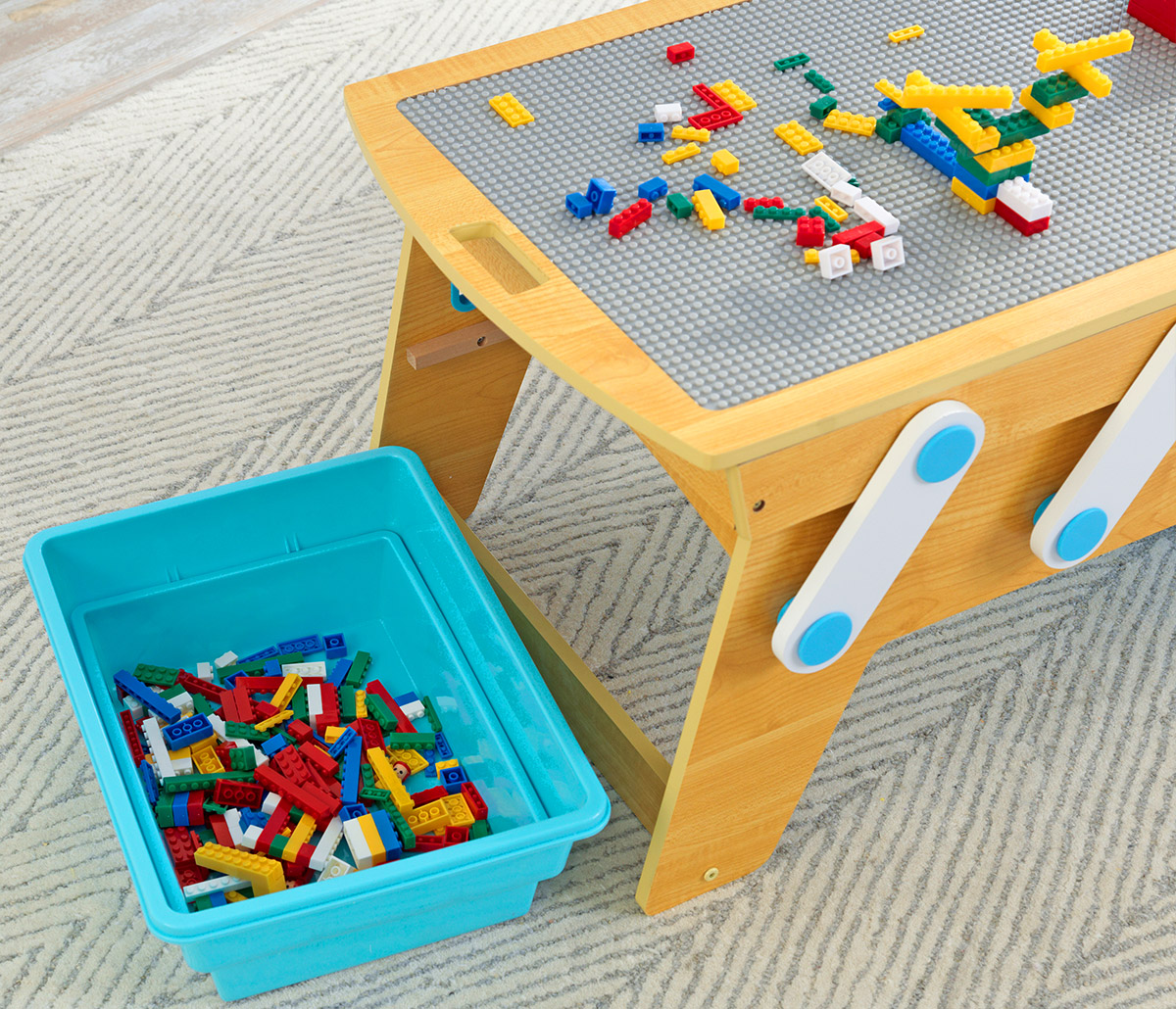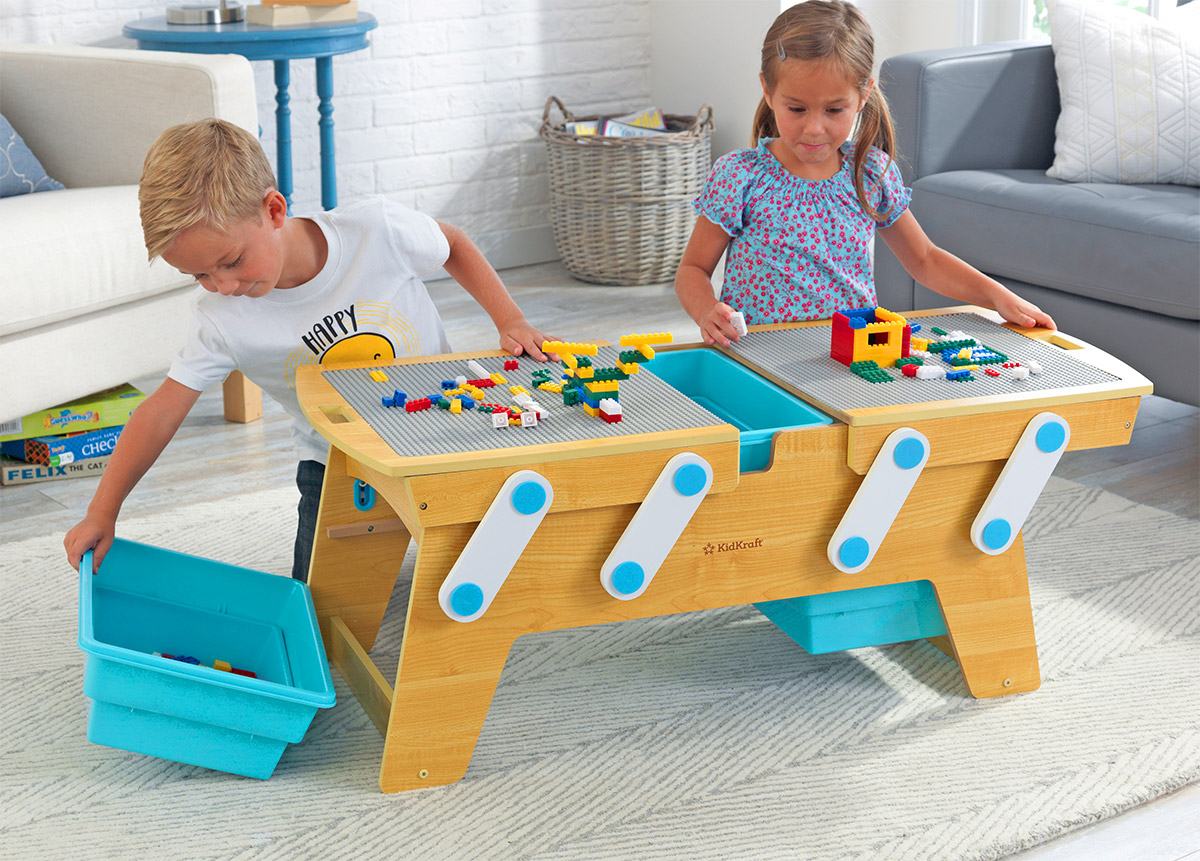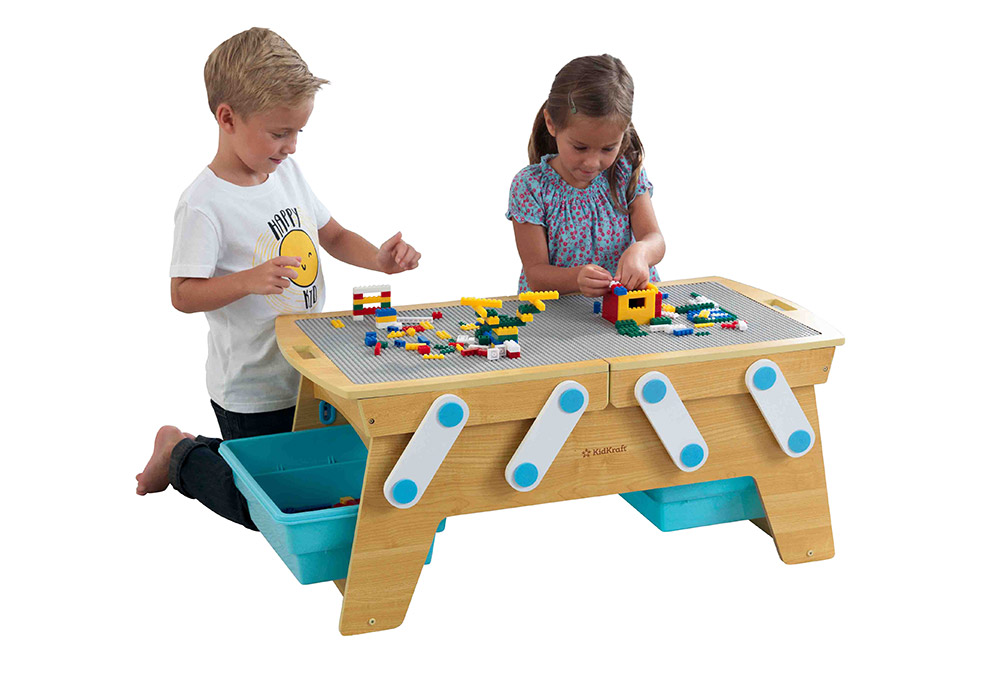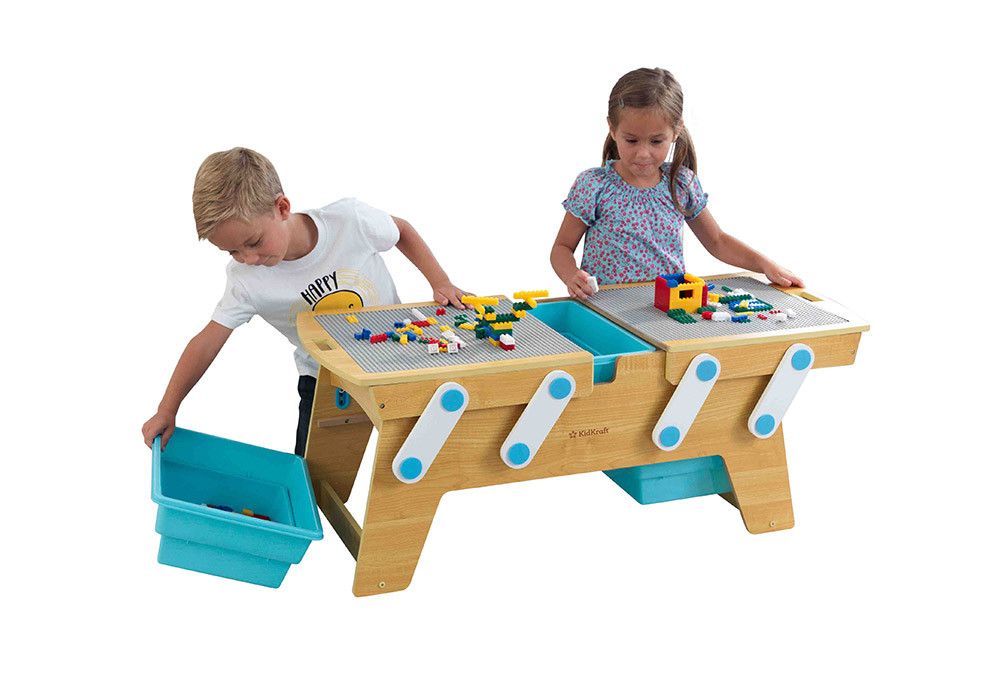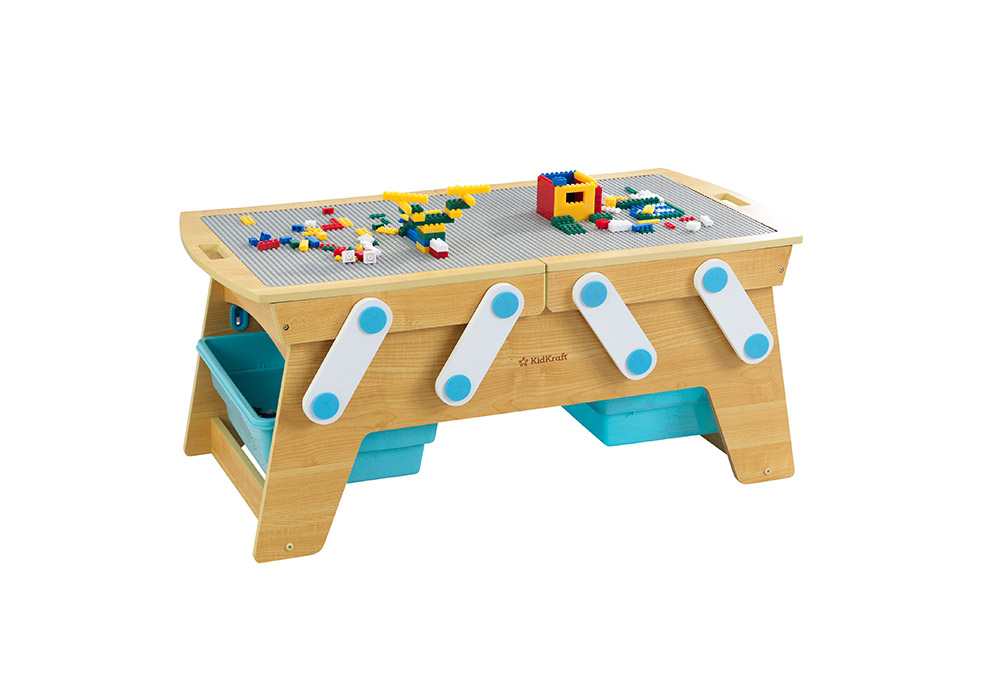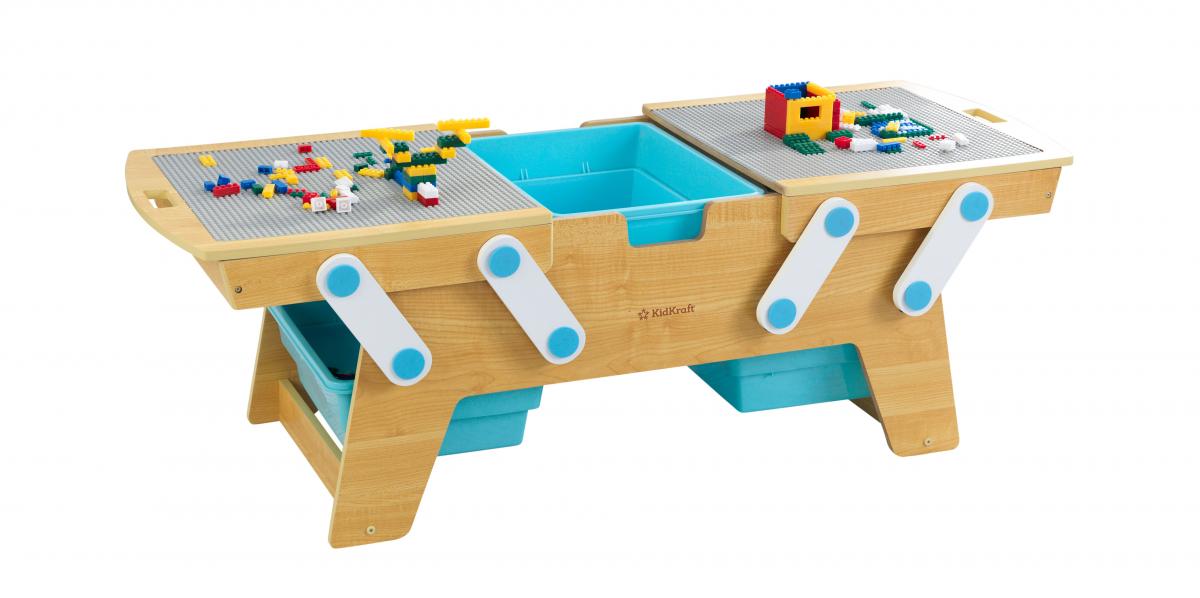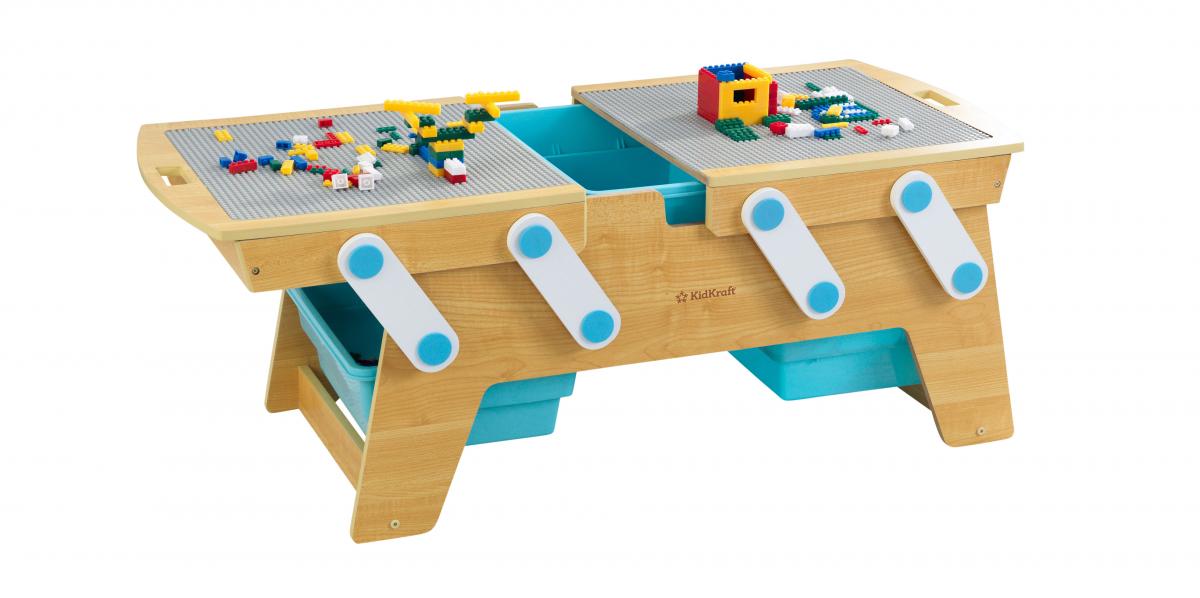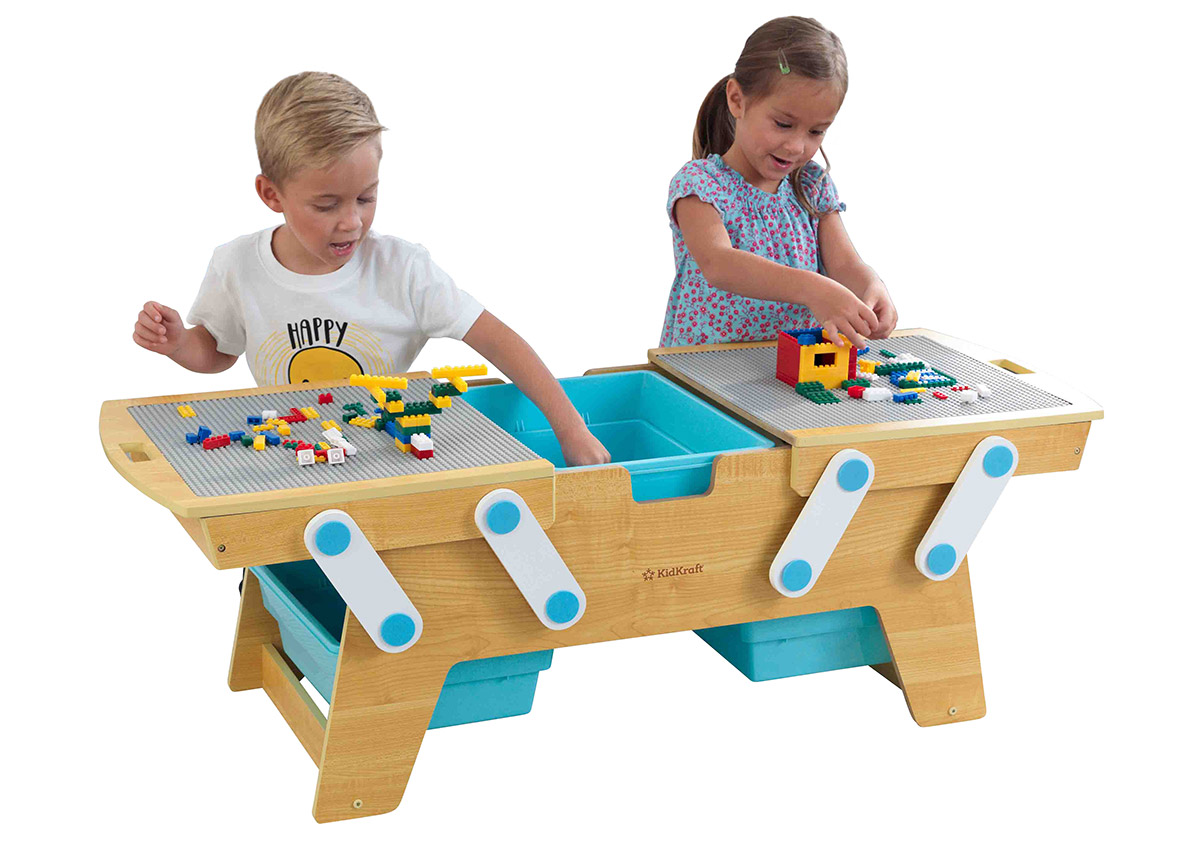 Subscribe To Our YouTube Channel