If You Can Read This, Bring Me Some Wine - Christmas Socks
By Ryan on 12/06/2016 3:22 PM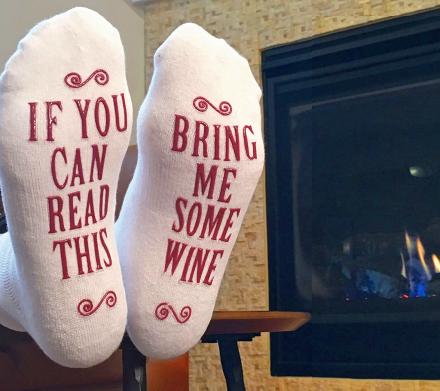 You've begun your post-holiday meal routine by lounging on the recliner with the foot-rest put up, and the back of the chair fully reclined. The only thing you could use now is a nice glass of wine to get a good buzz before you fully pass out in lieu of interacting with your family. But how do you muster the strength to belt out to someone in the kitchen that you need this glass of wine?
Lets just hope to God you're wearing these 'Bring Me Some Wine' socks that will efficiently tell any passer-byer to promptly bring you a glass of wine. The bring me wine socks read "If you can read this" on the bottom of the right sock, and "Bring me some wine" on the bottom of the left sock. This puts out a clear message to anyone near you that there is a wine-emergency on their hands.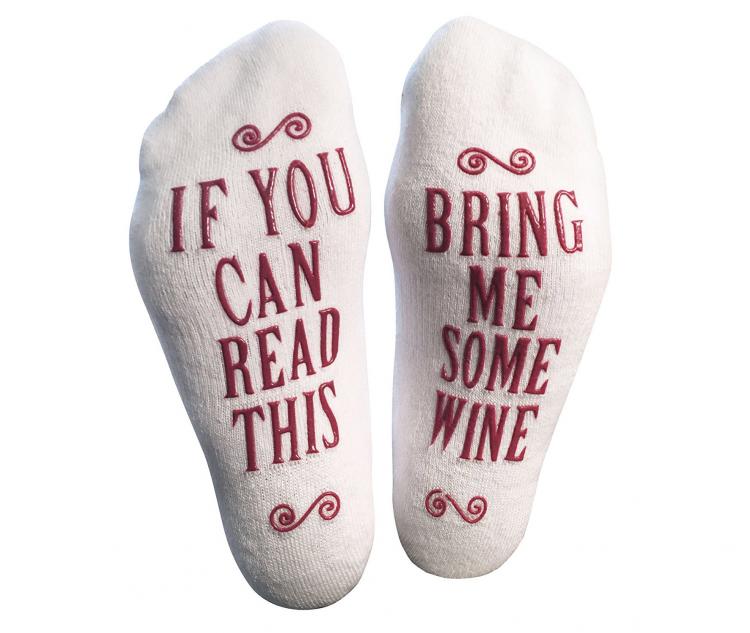 A perfect gift idea for Christmas lovers, wine lovers, a gift for Mom or even Dad, the bring me wine socks offer an adorable non-slip bottom using the words on the bottom of the socks, are made from luxurious combed cotton, will keep your feet nice and toasty, and will fit US shoe sizes ranging from 6 to 10.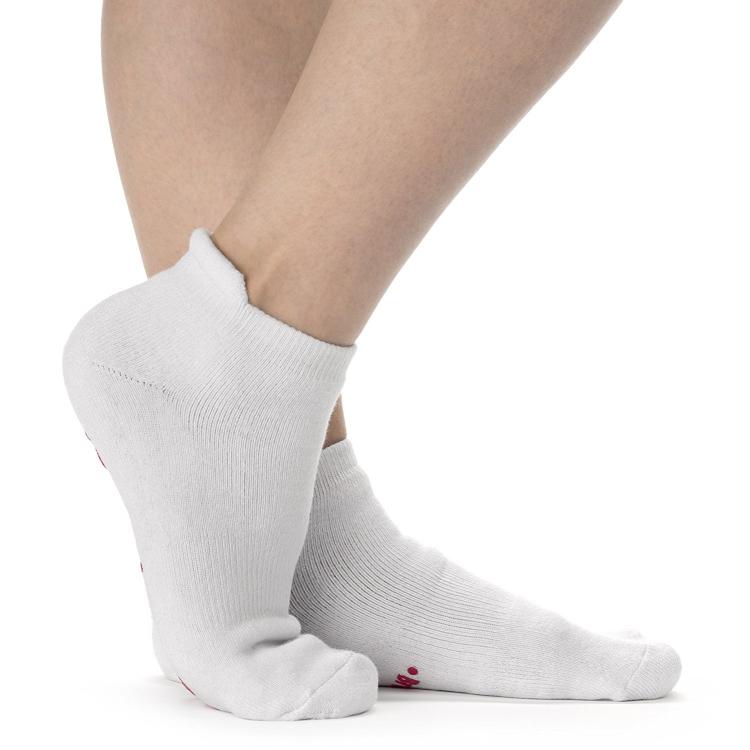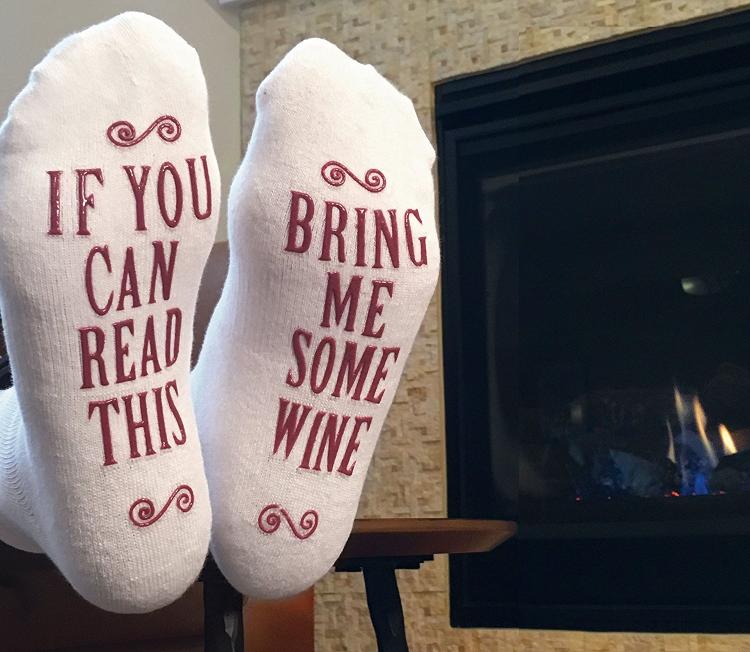 Not into wine? The same company also offers a pair of socks that read: If you can read this, bring me chocolate.