Borbede LED Flashlight with 3 Heads
By Ryan on 04/25/2019 12:06 PM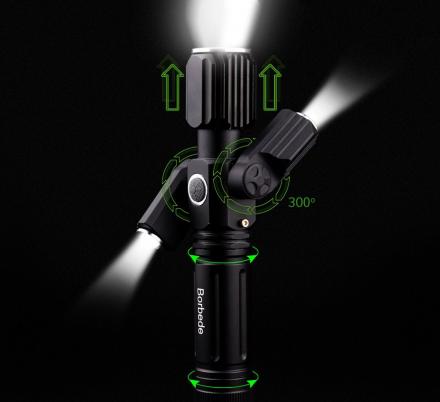 Three heads are better than one...at least that is the thought with this rechargeable LED Borbede flashlight. Great for when a single, focused beam of light just isn't enough for you. The main light can illuminate an object up to 400 meters away and can be telescopic focused. The two auxiliary lights can be rotated up to 300 degrees to allow you to see in the dark in front of you, behind you, and at your feet all at the same time. People who enjoy hiking at dusk and dawn may find this flashlight especially helpful in navigating the trails.
This flashlight allows for four different modes: main light (the traditional flashlight mode), auxiliary light (using just the two side lights), main and auxiliary lights together (for the full range of illumination), and strobe.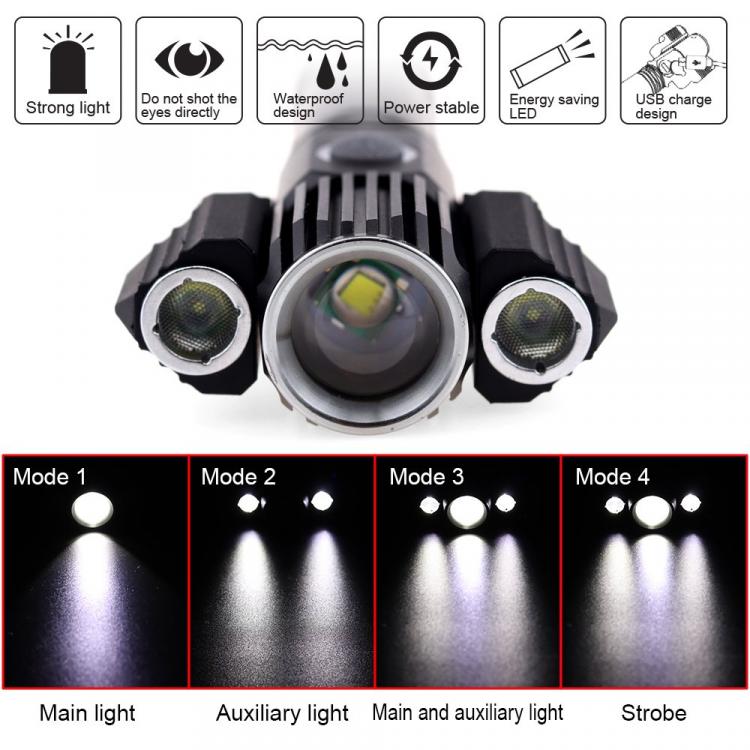 Included with the flashlight is a rechargeable lithium battery that uses a USB to quickly recharge the battery. A red light will show at the charging site when the flashlight is charging and the light will change to a green when charging is complete. The LED light ensures energy savings which results in a full charge lasting six to eight hours.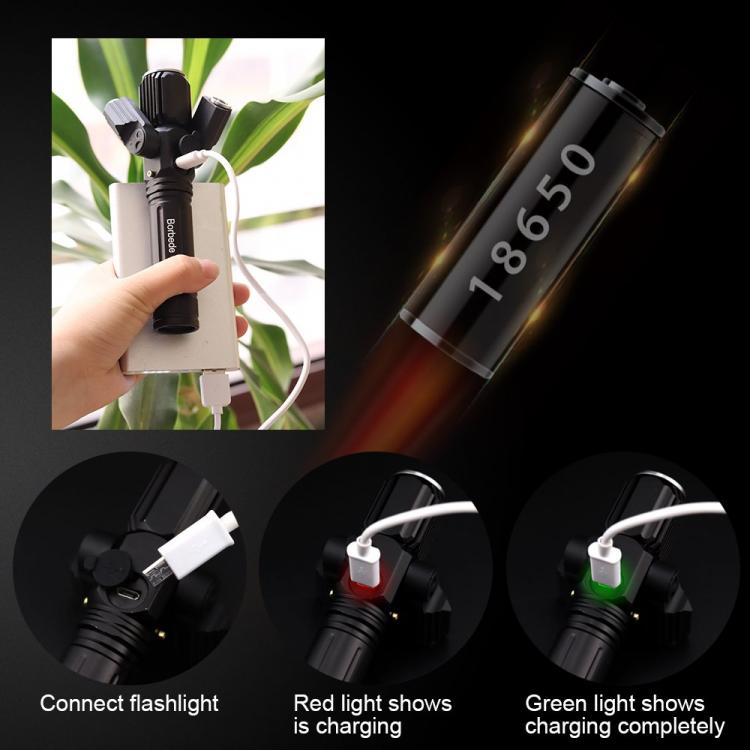 This 5.8 inch long flashlight is tiny enough to easily fit in your backpack, purse, or pocket and coming in at a feather-light 3.92 ounces, this aluminum alloy flashlight is also IPX6 waterproof rated.