This Bath Bomb Looks Like A Bleeding Heart
By Ryan on 09/18/2019 9:36 AM (Updated: 03/12/2021 11:24 AM)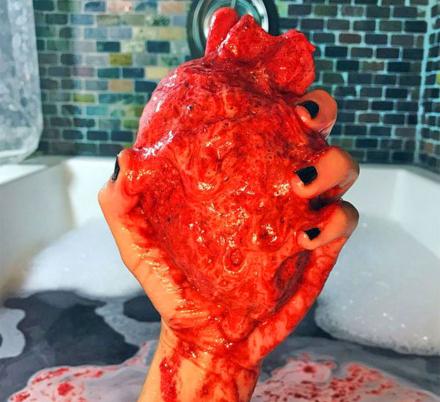 If you enjoy luxurious bath bombs but want to amp things up a bit I would recommend this Bleeding Heart Bath Bomb. Personally I think this sounds like the perfect night in on Halloween or Friday the 13th. Unlike most other heart bath bombs, this heart isn't the lovey-dovey heart shape you usually get - it's anatomically correct. It has been hand painted to give it a realistic look (arteries, veins and all) and once introduced to your bath water it will start to fizzle and "melt" away so it will truly look like it is bleeding all over your bath. By the time this bath bomb is done dissolving it will look like the bath Carrie took after being drenched in pigs blood - how relaxing?
All bath bombs made by Hugs and Fizzes are made with natural, cruelty-free vegan ingredients. While this bath bomb may leave you a little on edge because it's so realistic, it will calm your nerves at the same time thanks to the fragrant essential oils in it. And when you're finally ready to exit your bloody bath, your skin will feel amazingly soft!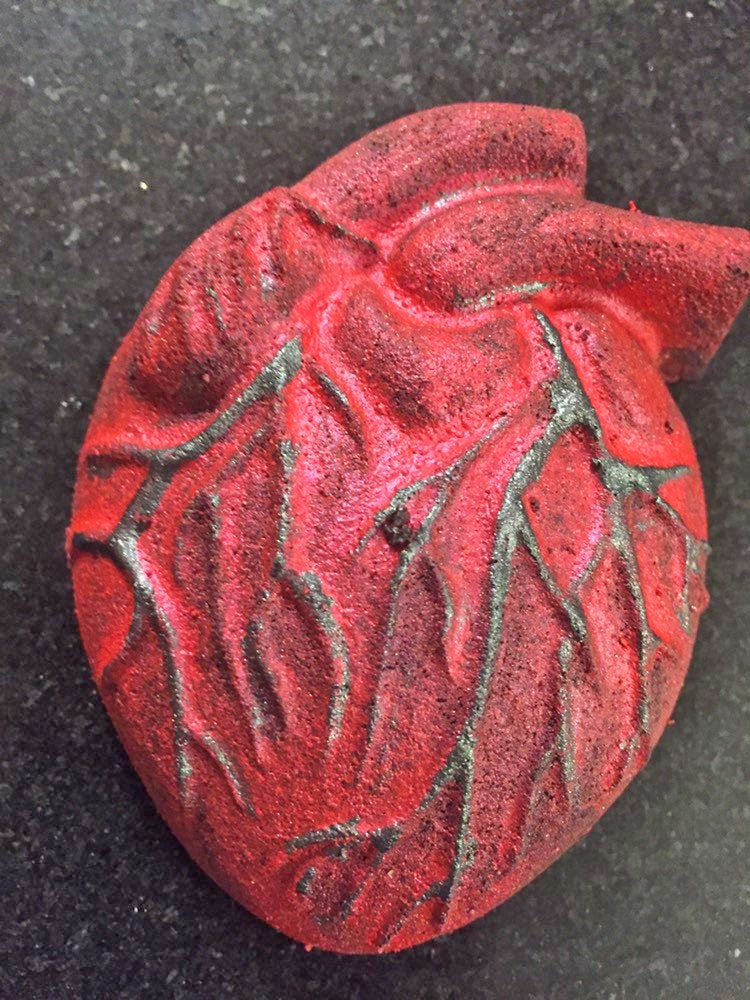 This bleeding heart is designed to float so as you sit back and relax in your warm tub you get to watch the heart slowly bleed away. And while it will turn your bath water blood red, it won't leave a stain on your tub (so long as you don't have soap scum or other reside in your tub - they recommend cleaning your but before use).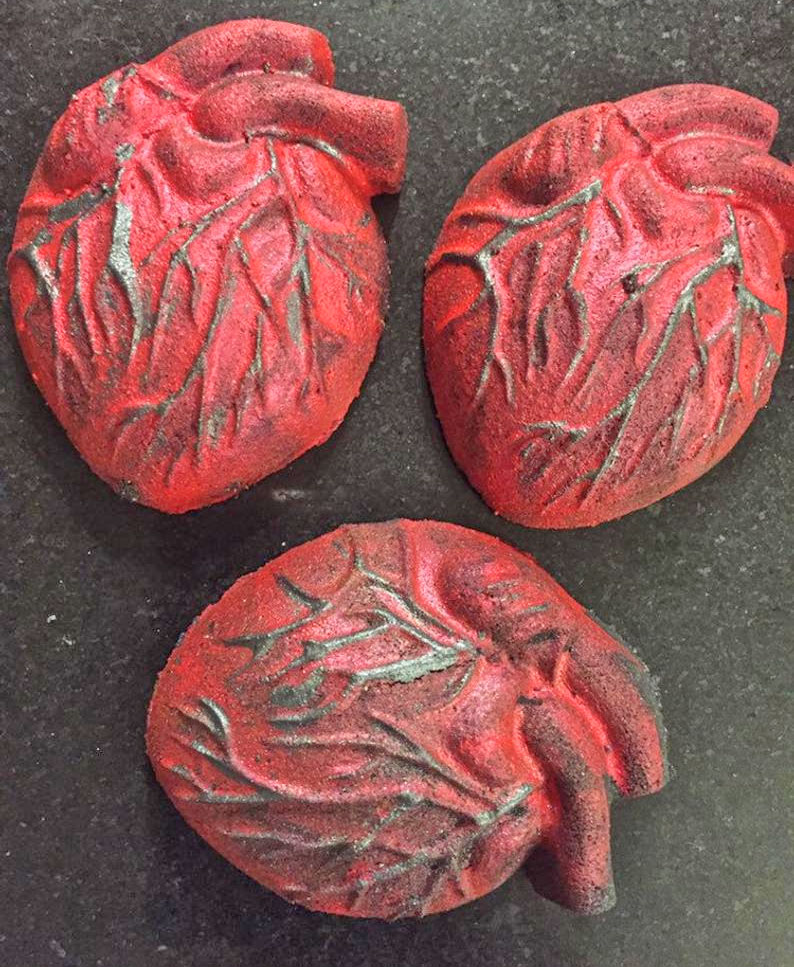 Now grab this bath bomb, draw yourself a bath and let the worries of the day melt away just like this bleeding heart will.