This Window Bird Feeder Has One Way Mirror That Lets You Easily Watch Birds Feed
By Ryan on 05/07/2019 8:43 AM (Updated: 05/04/2021 10:00 AM)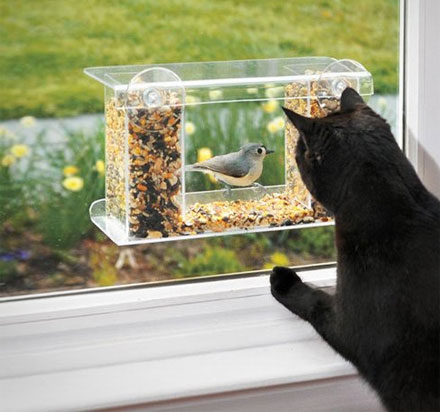 The one way mirror bird feeder is a bird feeder that you can attach right to your window and will let you see the inside of the feeder as birds gobble down seeds, dry rice, sandwiches, or whatever you decide to put in there, while the birds can't see back at you because of the one way mirror.
No longer will you need to creep up to bird feeders like a weirdo to get a closer look at those birds, just strap this baby on to your window, and you and your cat can grow old together watching birds eat.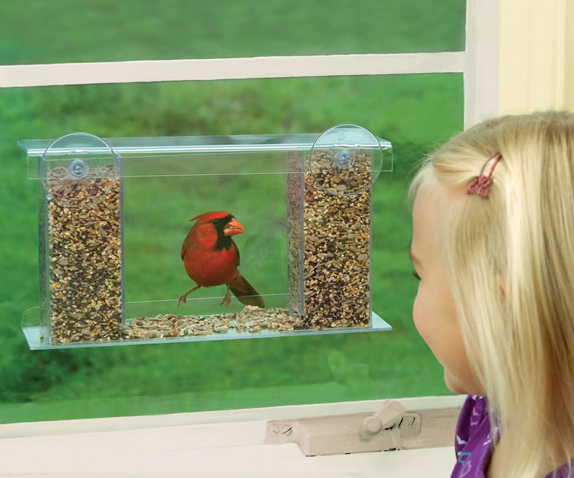 The one way mirror bird feeder can hold up to 1lb of seed, is easy to clean and fill, uses suction cups to attach to your window, and measures 12 inches x 3 inches x 6.5 inches. Still need a closer look? Check out the bird feeder photo booth.