Best Made Sliding Match Safe Allows You To Strike Match On Handle
By Ryan on 12/29/2015 5:55 AM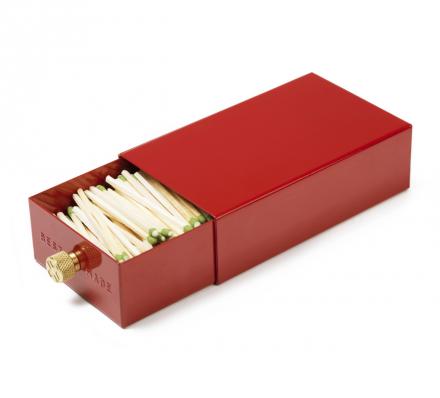 Sure you could buy a match box at Walmart that will fall apart and probably start on fire the first time you use it, you could use the standard match box that the matches come in and look like some sort of savage amongst your peers, or you could buy a quality metal match box that will last you a lifetime and make you look like a classy individual while you start a fire. The Best Made sliding match box is made from steel that offers a magnetic closure so that it won't open and spill the matches out when they're stored away, but best of all the handle of the drawer allows you to strike the matches on it's surface to ignite the strike-anywhere matches, thus doing away with the savagery of striking a match on the side of a box or on your pants zipper.
Created by Best Made, a company that's based out of New York City that creates high quality tools and products that should last a lifetime, the sliding match safe is just one of their quality tools that make you feel like what you're about to use their items for is important rather than picking up some cheap plastic tool. Other quality products of theirs includes a high quality front loading tool box, a survival kit, and their 10 oz drinking flask when you need to throw back some quality booze while working with some high quality tools.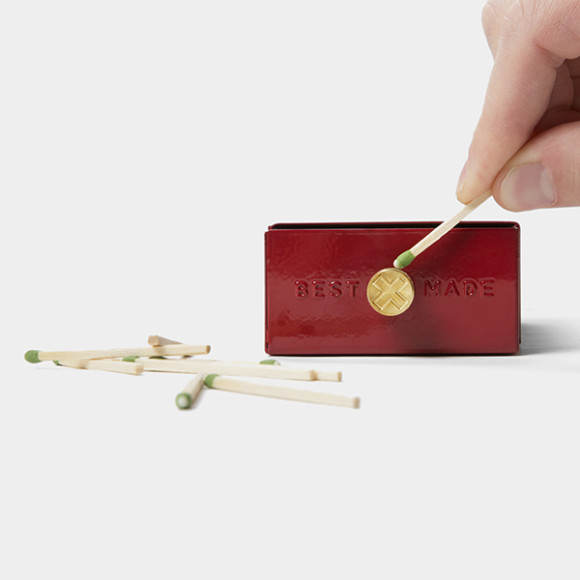 The Best Made sliding match safe is made from 22 gauge steel along with a solid brass knob where you strike the match, uses internal magnets inside the box the keep the sliding match drawer latched, is stamped with "Best Made" on the front of the natch safe, and measures 4.75 inches long x 2.875 inches wide x 1.875 inches deep.