Beer Pong Golf: Chip Golf Balls Onto a Cornhole Board
By Ryan on 08/09/2017 9:17 AM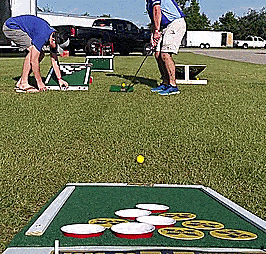 At last, four of our favorite things are combined into one awesome new thing to rule them all. Beer + Pong + Golf + Bean Bags = Beer Pong Golf. It's exactly what it sounds like. It makes beer pong more like golf, with just a hint of corn-hole bean bags. Take a swing, land the ball in the hole and drink up.
How it works is similar to bean bags, as you chip in your golf balls onto the other side's board using a handy chunk of turf that's on your side. There are cups embedded into the boards for you to attempt to make your golf ball into. With this in mind, the rest of the game works quite similar to beer pong, if you make make a cup, the other team drinks it, and you attempt to make all the cups on the opposite side.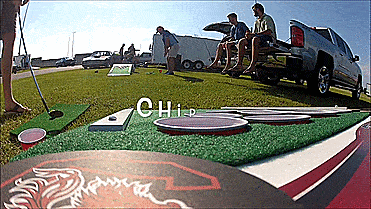 The surface of the boards are covered with high quality turf and has design strips along the sides so you can customize it by adding decals, stickers and logos. You can also customize the boards above and below the turf. Each board has 10 holes that will fit any standard plastic cup, and are designed for easy storage and transportation.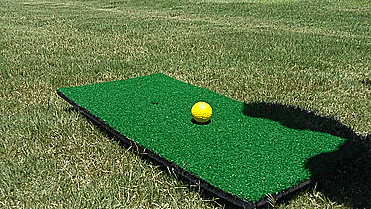 The mats also have high quality artificial turf attached to heavy rubber, so it stays in place while you take your shot. The balls are high quality plastic so you won't break any windows. If you're worried about dirty balls (no pun intended), you can use taller plastic cups underneath your cups, as no one likes dirt in their beer.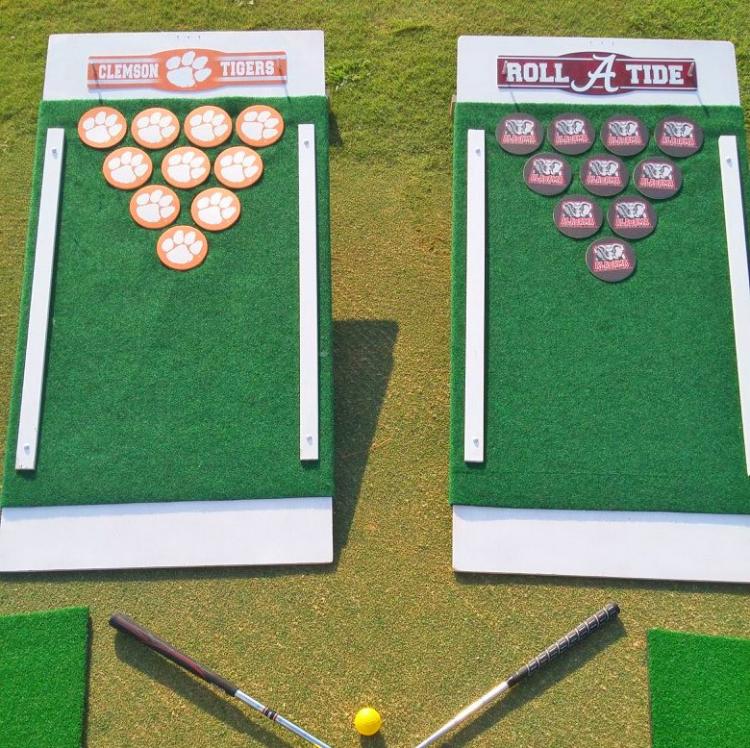 The golfing beer pong boards measure 48 inches long x 24 inches wide and each one weighs about 10 lbs.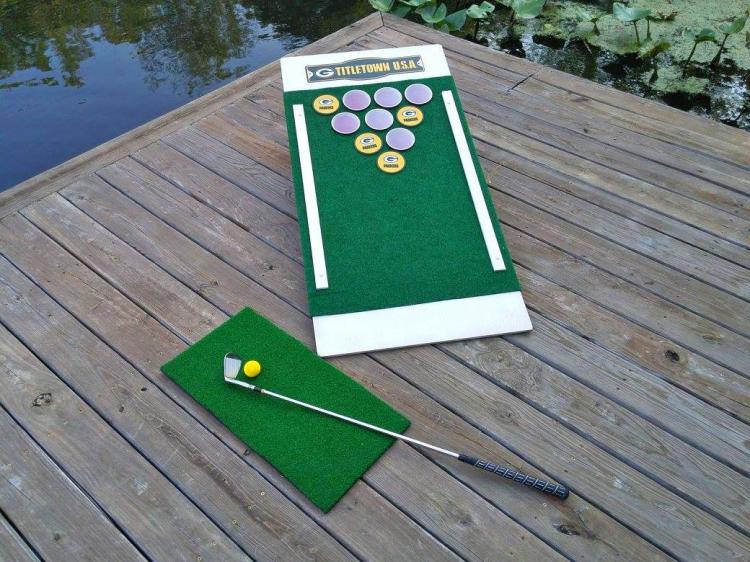 I don't know about you, but this sounds like the new sport I have been waiting for. Check out the Beer Pong Golf game in action via the video below.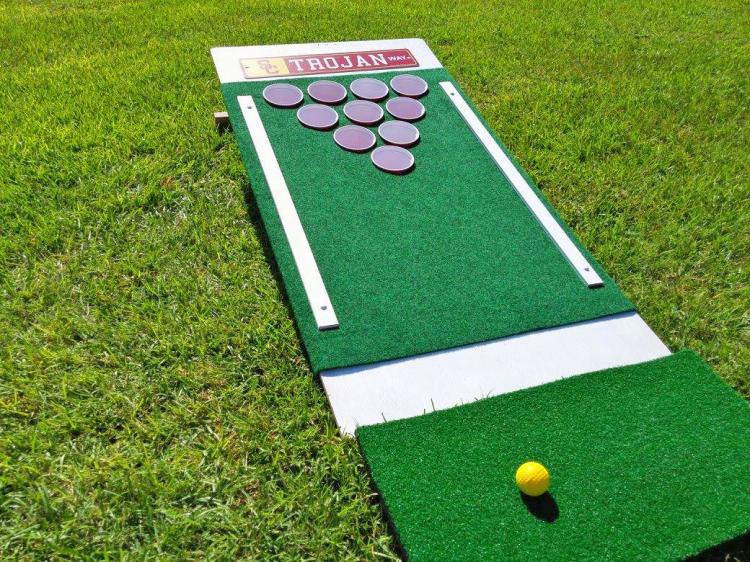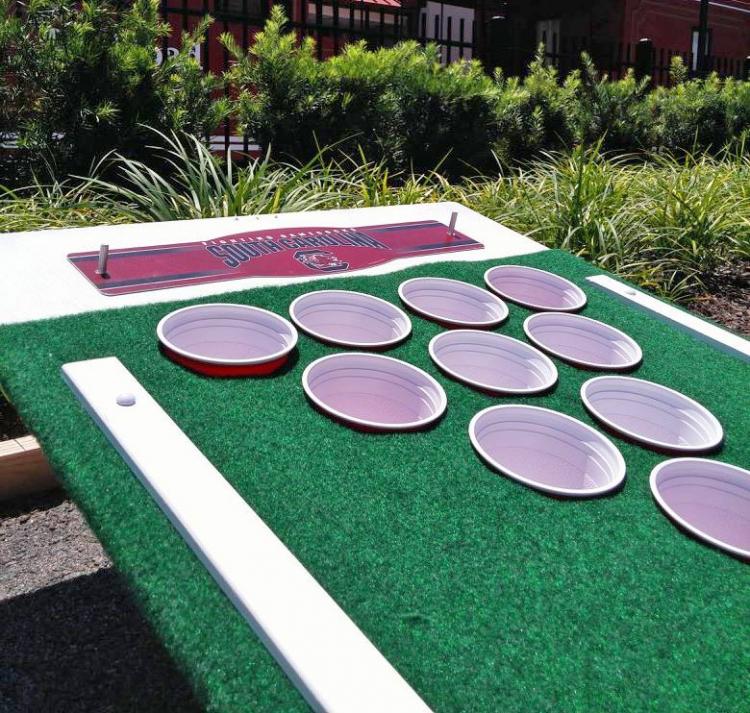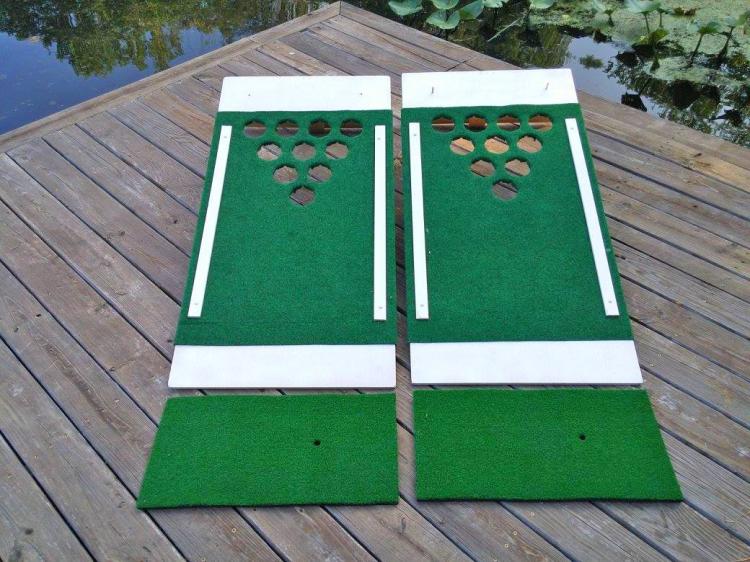 Subscribe To Our YouTube Channel